How to Get Settled in Your New Home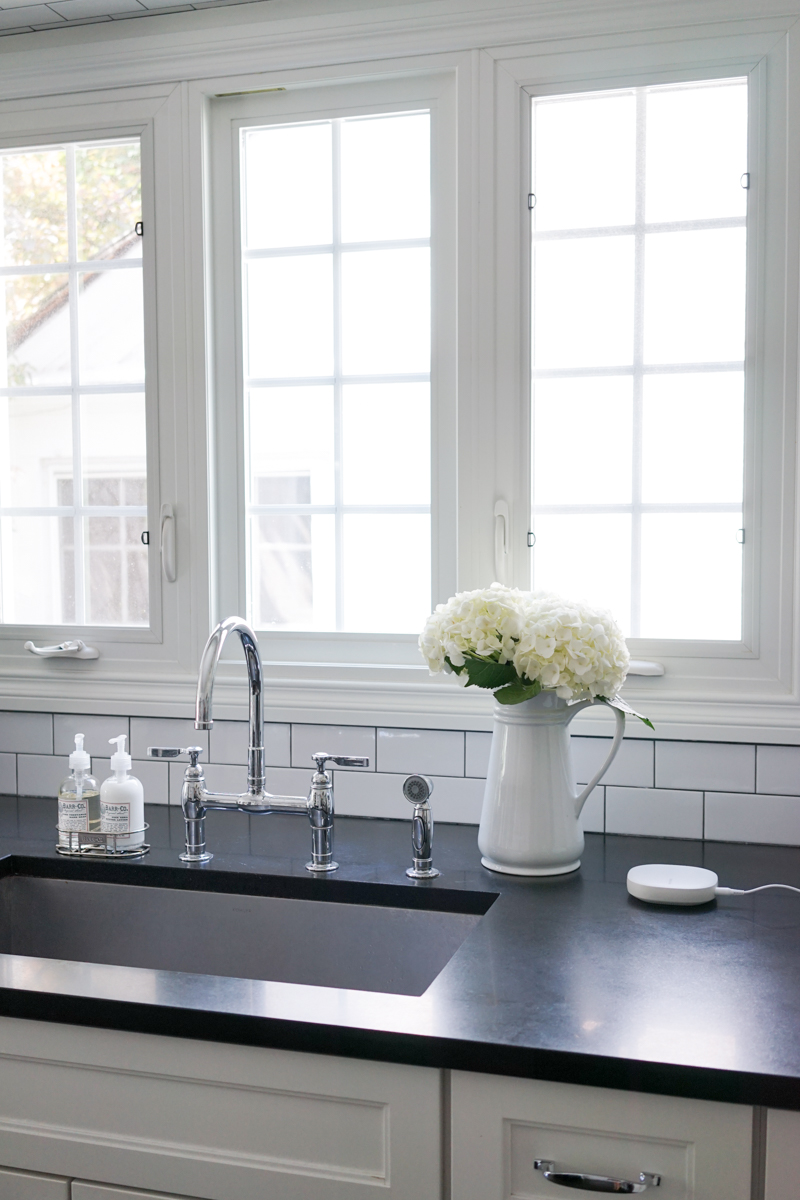 We recently went from a small 1 bedroom condo to a 3 bedroom, 2 story house. It was a huge change for us. This is my seventh home in almost eight years so I'm no stranger to moving and getting settled. But this time around, I went into the move almost 9 months pregnant. Things felt a little more stressful than usual. Here's what I did to get settled in our new home.
How to Get Settled in Your New Home
I usually unpack within 24 hours and get settled as quickly as possible, but that just wasn't in the cards for this move. Prioritizing the most important things on my list was key. I got a few rooms set up so this place felt like home. Our office and sunroom are empty (ok, so they have some random piles and zero furniture) but that's ok. This move was about prioritizing the essentials like internet, a patio (because summer). And I made at least a few rooms feel like home. Here are a few tips and tricks to help you get settled after a move.
Update Your Address
Fill out a change of address form with USPS online, and don't forget to update your billing address with your credit card. Bonus: You'll get a bunch of 15-20% off cards to some of your favorite home decor stores when you sign up! We saved a lot using those to order furniture for the new house!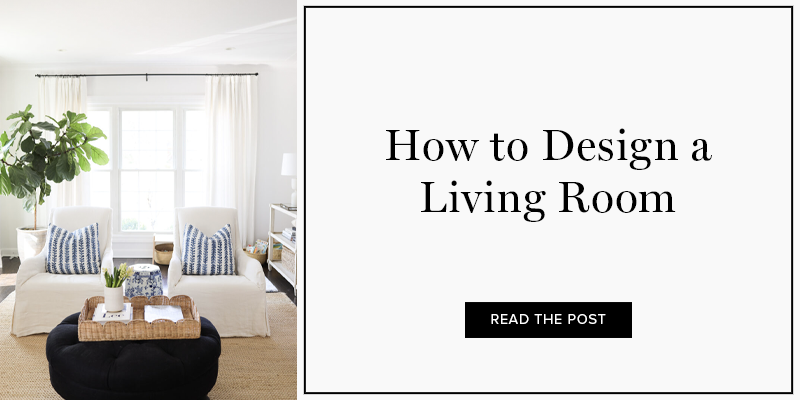 Get Your Internet and Other Utilities Set Up ASAP
Transfer all your utilities and most important: make sure you have internet set up right away. And make sure it's fast!I may not have a desk, but our internet installation was scheduled for the afternoon we moved into our house because 1. what would we do without internet?! and 2. I didn't take a single day off with the move and knew I didn't have the time to do so – work has been nonstop. Having a smart TV, Netflix, AppleTV, and Amazon Prime make that pretty easy means you don't really "need" cable, so in an effort to save money each month, we decided to only install internet.
Enter Samsung Connect Home – a powerful enough tool to make sure we're able to work from any room in our home – something that was't really an issue in our small condo. Our internet is actually set up in the basement, but I've been working in our dining room on the first floor and will eventually work from our home office on the second floor. We have two on the main floor and one on the second floor so I can watch Parks and Rec and check my email in bed.
The Samsung Connect Home make streaming our favorite shows (something we do a lot of) and allowing both of us to work at the same time so much faster. We're also about to spend a lot of time at home with a new baby and as much as I hate to think about this – and please don't hate me for saying it – winter will come again and our router is literally all we're going to have to get by when it's 2 degrees outside. And wine, obviously.
I'm never dramatic.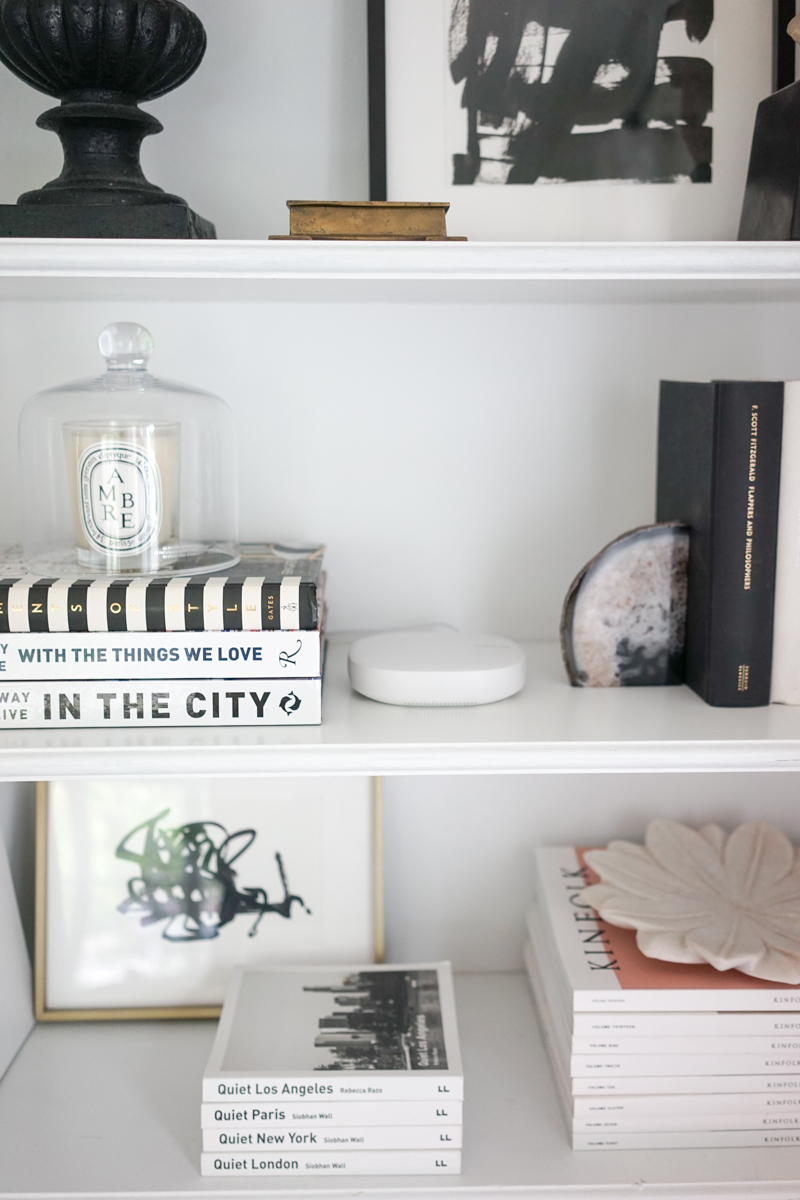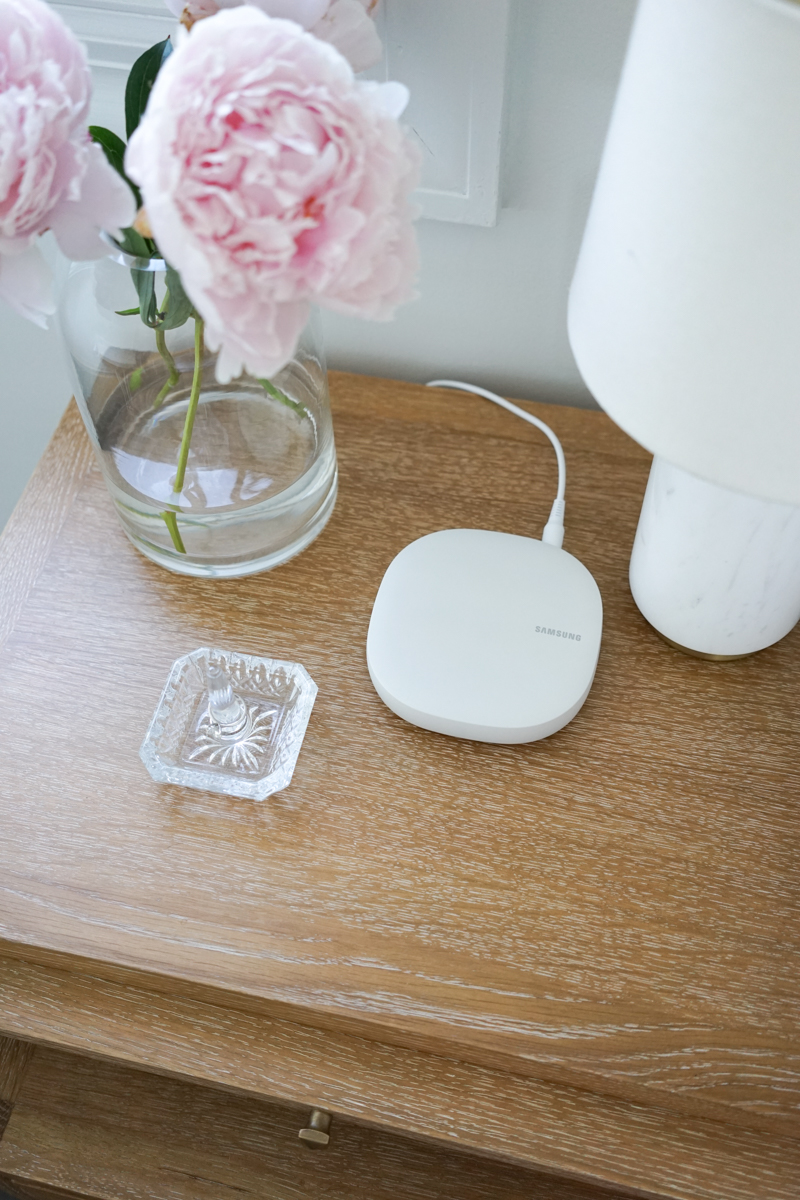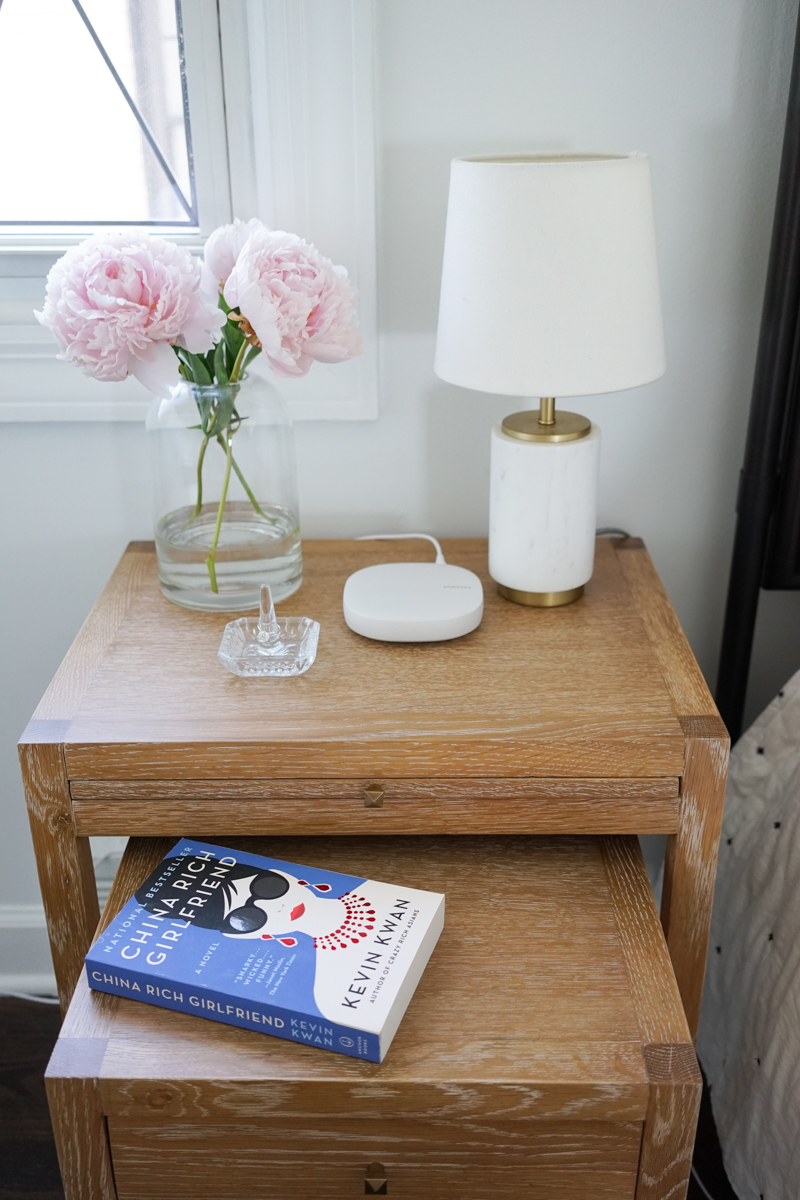 Focus on the Purchases You Need Most
Moving is expensive. It takes time to get settled we just don't have the time, energy, or funds to do everything we want to do right away. I made a list of everything I want to do over the next year or so, and we're prioritizing in order of importance. I knew I wanted to have the living room, dining/kitchen, bedroom, and the baby's room (mostly) set up this summer. The rest will fall into place after that.
Figure out what's important. For us, this meant:
Fencing the yard to keep the pups safe.
It's summer, so we bought our outdoor furniture right away and have been spending a lot of time outside.
Having our closets redone because they're currently not laid out very well at all.
Even though we'll have the baby in our room for the first few months, I wanted to start working on the nursery.
The entire house needs new window treatments, but for now, we are focusing on our room and baby's room.
And figure out what can wait
The office/guest room and sunroom are empty, but we don't "need" either room set up immediately. I've been working at our dining table which won't be ideal once the baby is a little older, but it's fine for now.
We're not touching the "family room" half of the basement until fall 2019 because we don't "need" the space.
We'd like to make some changes to the bathrooms later this year once we feel more settled.
It's all about prioritizing the small projects and focusing on what's important to you. Try not to stress – it's not worth it.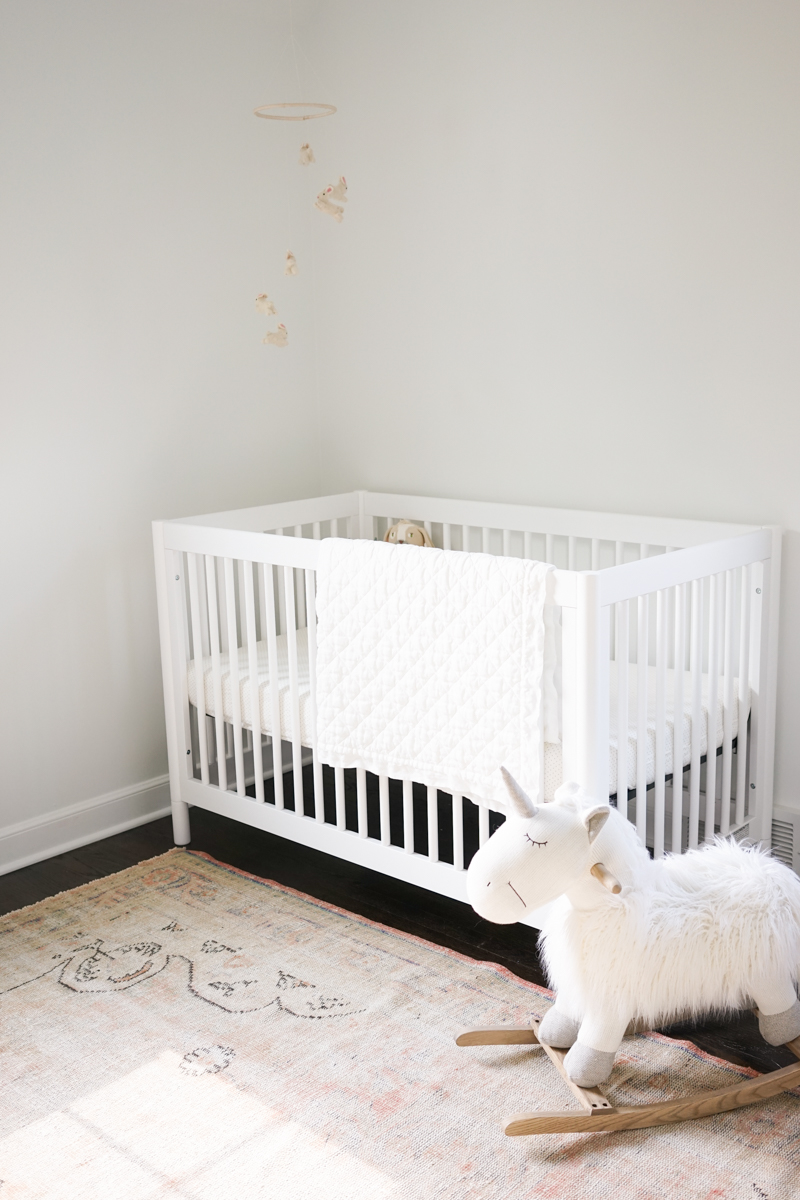 Organize what you can and purge what you don't need
Moving is the best time to get rid of random collections stuff you don't use. Kitchen tools, clothes, etc. Don't act like you don't have them because you do.
I styled our living room shelves the day we moved in. Not because that was priority but because the two boxes were sitting there and I had a place to put everything. We ordered some additional shelves for the dining room. They'll be used for extra serving pieces and wine glasses. Having the two main rooms downstairs done became priority since this is where we spend most of our time.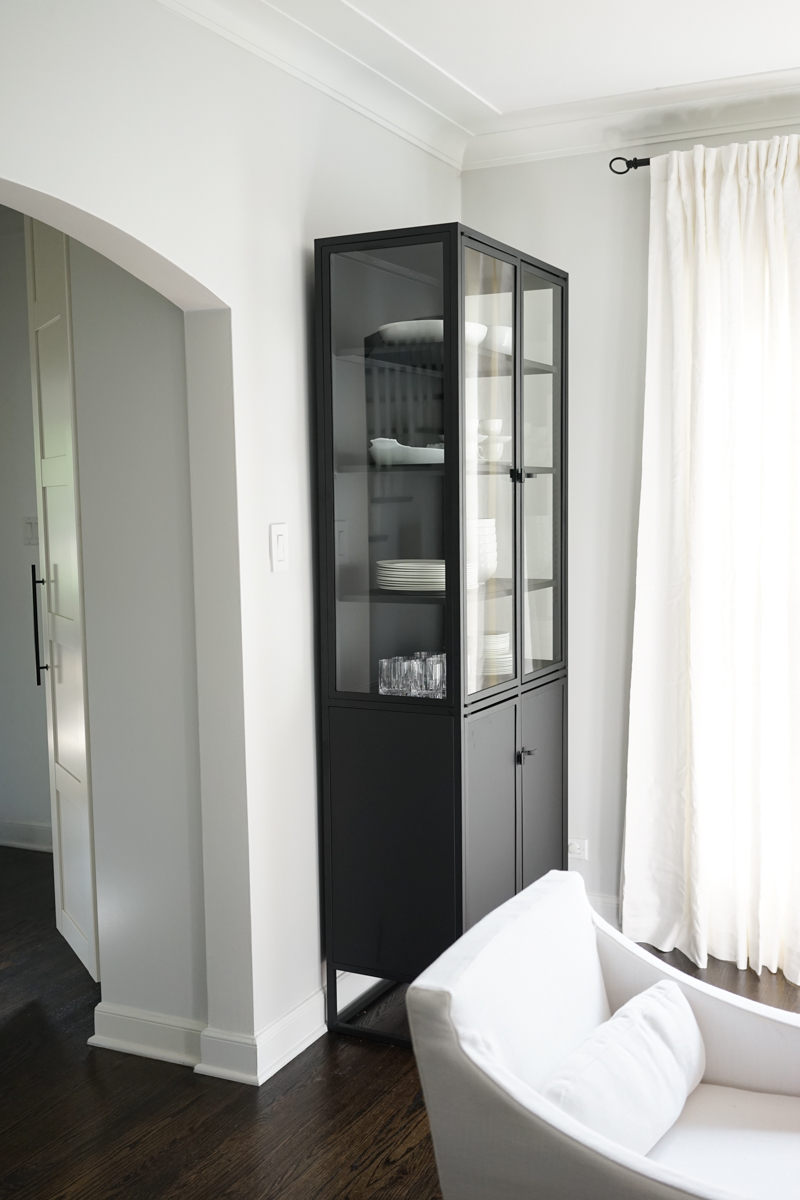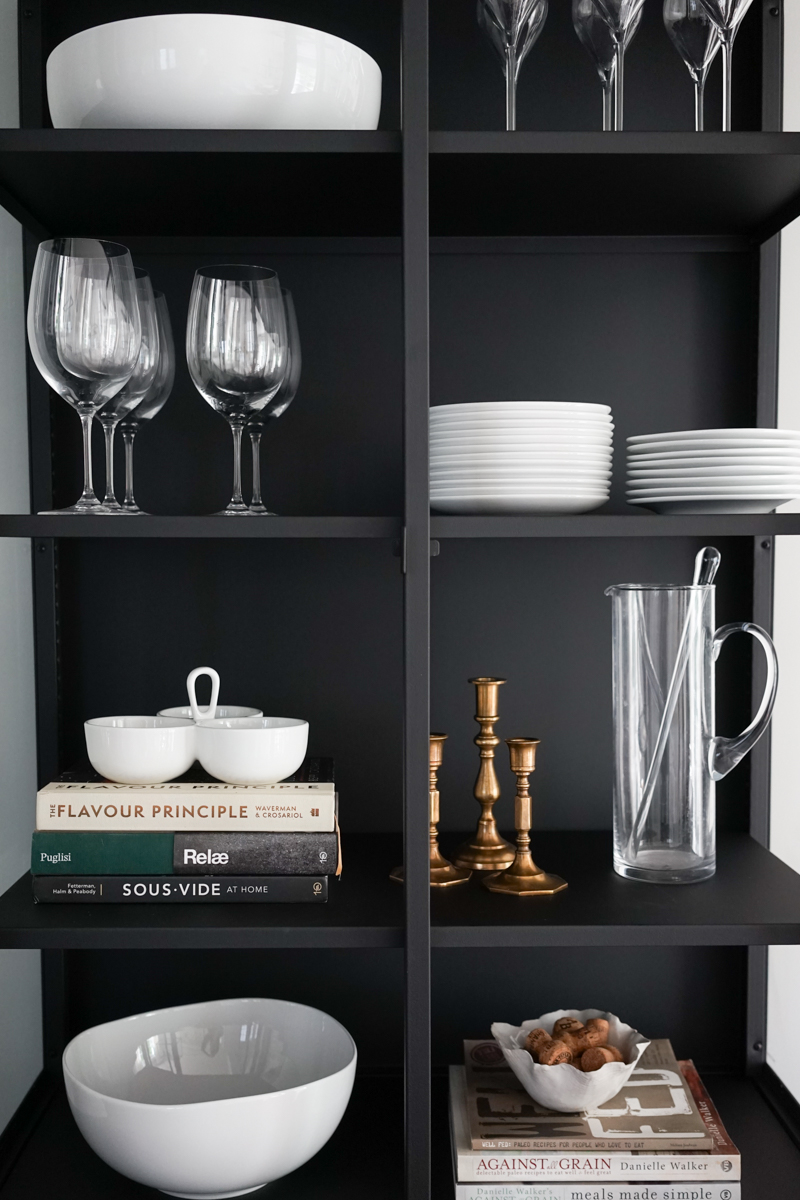 Get to Know Your New Neighborhood
Say "hi" to your neighbors. Find the nearest grocery stores, restaurants, a nail place, and a gym (or whatever it is you do most). Having places nearby that you can visit regularly really helps your new neighborhood feel like home. We've already found a few great take-out options. I've been trying out nail salons and small restaurants with the hopes that I'd find my "go to" places.
I also mapped out the nearest Orange Theory and Core Power Yoga for when I'm back to my workouts. All those things do make day-to-day life a little easier and having that routine feels nice when you're in an area you're not used to.\
This post is sponsored by Samsung. All opinions are my own.