The Best Organization Essentials from IKEA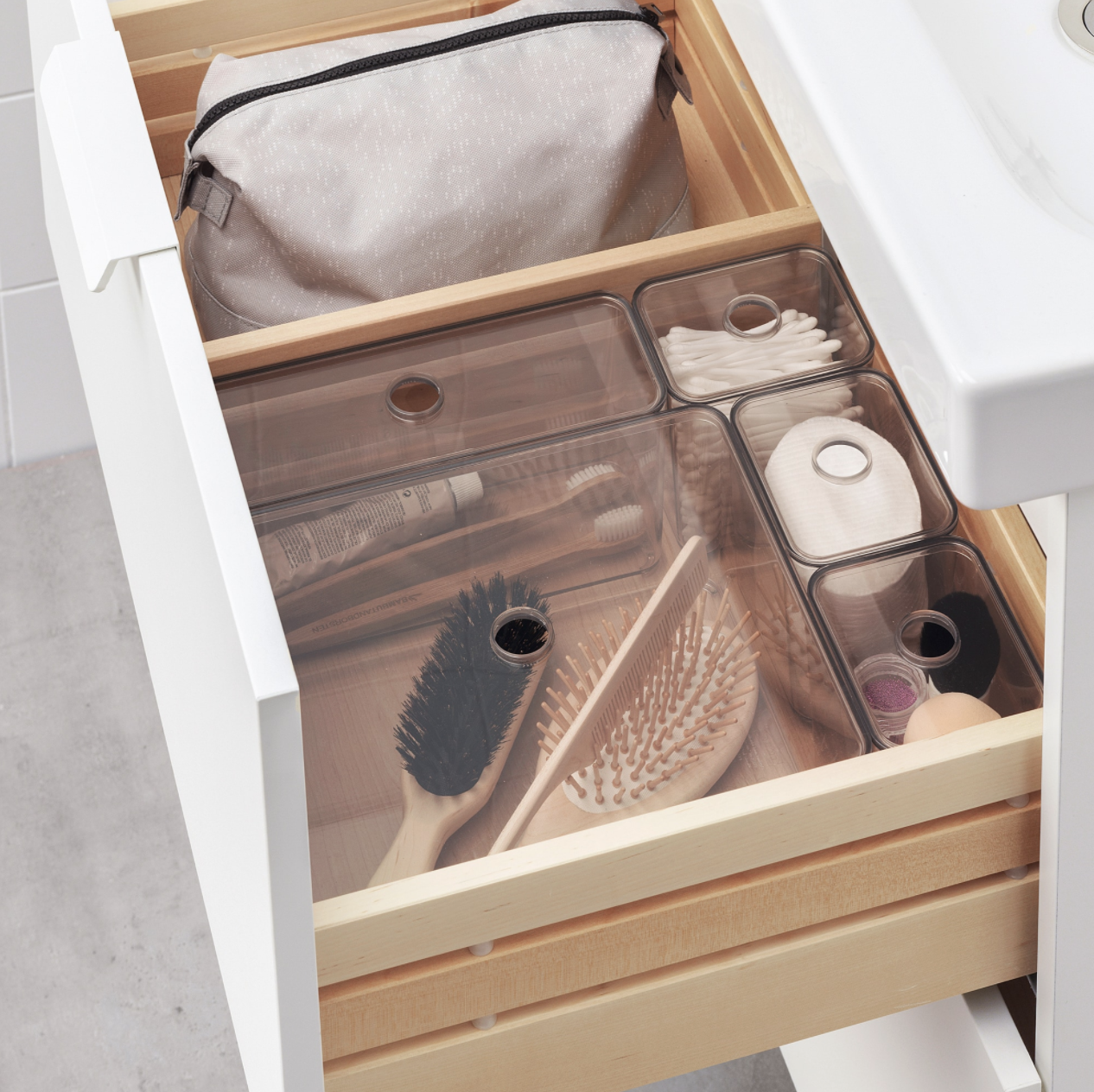 I've been on a bit of an organization bender and ordered a few things from IKEA for curbside pickup. It was so easy and everything was ready next day. From the basement and junk drawer to the playroom and office, you'll find IKEA storage solutions throughout our home. You can't beat the simple aesthetic and budget-friendly prices.Here are the best organization essentials from IKEA.
The Best Organization Essentials from IKEA
Some notes on my favorite items that we use to keep our home organized: The sockerbit bins are a lot less expensive then most storage bins, and they're well-made. You can't see the contents (which I prefer – looks much cleaner) and I use this label maker to make a label with the contents of each bin. We have the under bed storage for extra sweaters and off-season clothes, and I used IKEA drawer organizers in Margot's room. The Kuggis boxes are stackable great for art supplies and office essentials, and I keep a Variera on the counter to college random crap that piles up all day, or to carry things around the house. Here are some of my favorite budget friendly IKEA essentials to make your home more organized.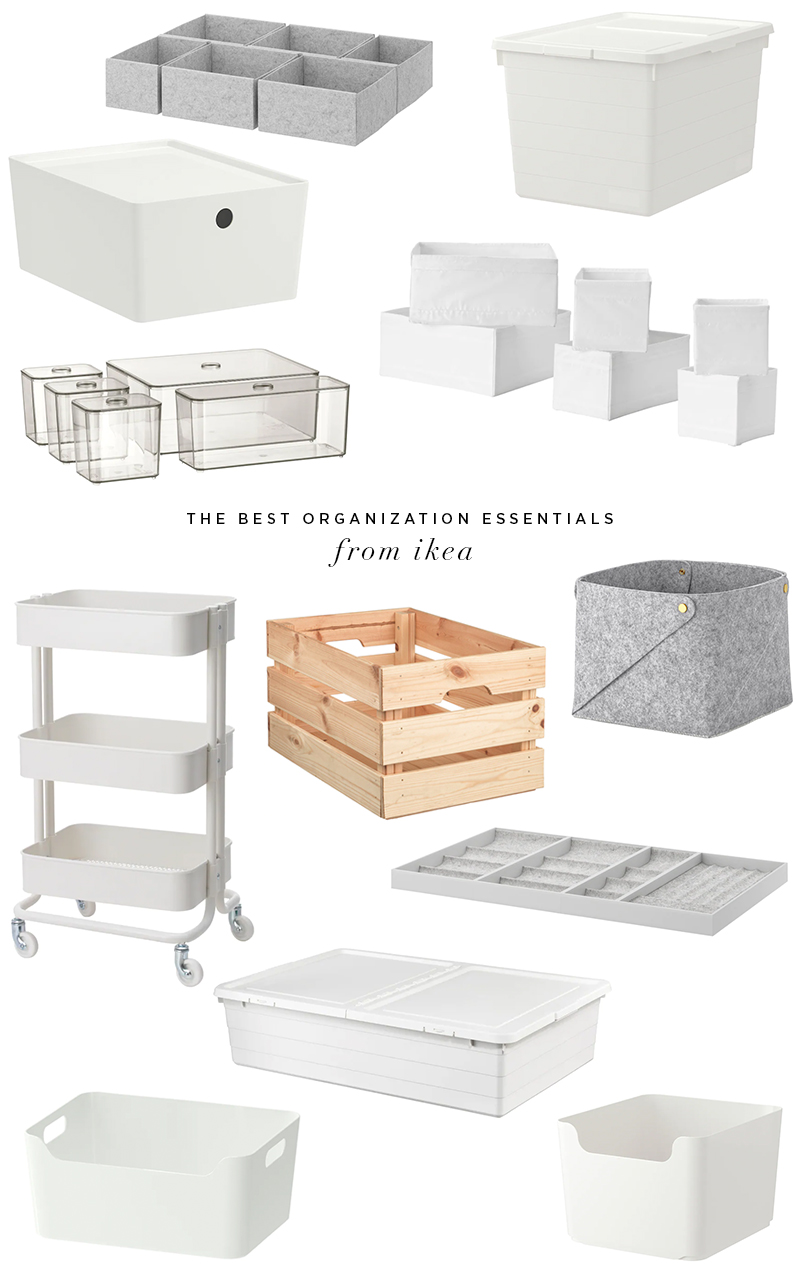 Sockerbit Box
I love these bins. They're affordable and look really nice when you have about 25 of them holding off-season clothes and kids stuff in your basement. I label each bin, and it keeps things looking simple and clean.
Godmorgon Box Set
This set is great for misc. kitchen stuff (think: junk drawer) or a makeup drawer.
Pudda Basket
I love this basket for toys or in a closet.
Variera Box
This box is amazing for toys and art projects. It stacks perfectly on the Kuggis lidded box and is great for coloring books, blocks, and other toys. Tip: Fill it with blocks or other small toys and place it in a larger box or basket to keep things organized. See how I did that here.
Kuggis Box
We use these for arts and crafts – paint, markers, and art supplies. They stack and look really nice in a closet or on display. And they wipe clean!
Knagglig Box
I love this box for a pantry.
Underbed Storage Box
I have a few of these under my bed. Great price-point and this box opens from both sides.
Komplement Ikea Drawer Organizers
The perfect drawer or closet organizer.
Pluggis Bin
A deeper bin that's similar in style to the Variera.
Skubb Ikea Drawer Organizers
I used these in my daughter's rooms when they were infants. They are the perfect size to hold tiny baby clothes, socks, and undergarments.
Komplement Insert
This jewelry and accessory try is just so good.
Raskog Utility Cart
I love this cart for toys, art supplies, or beauty supplies. We have one full of bath toys – it's fun and the 3 shelves allow for optimal storage.