My Favorite Amazon Purchases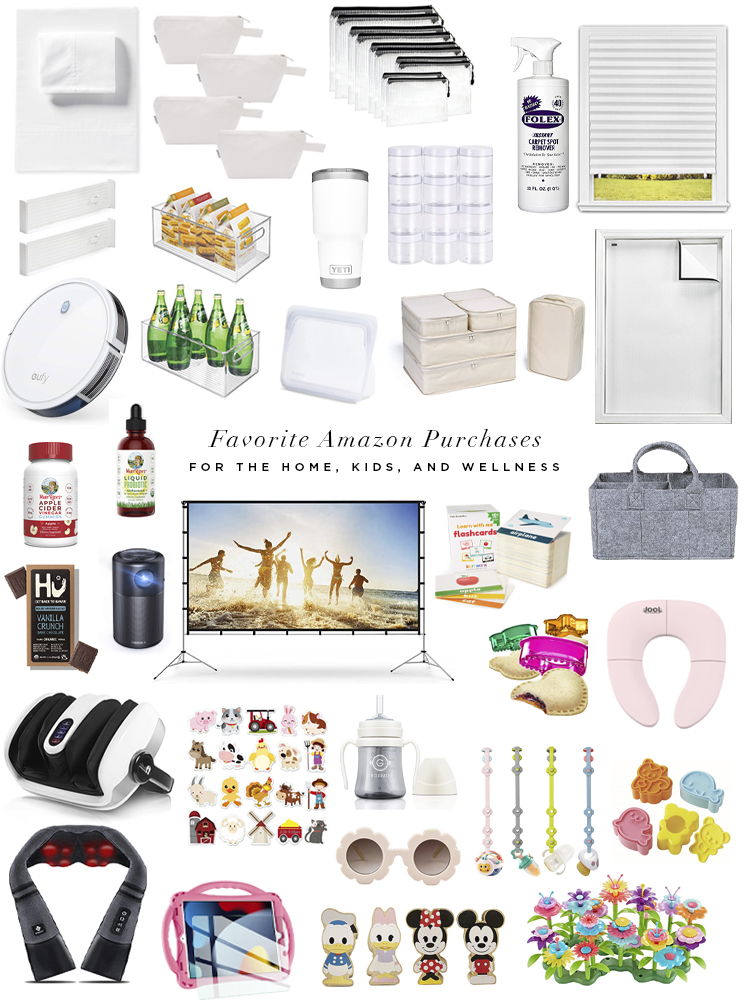 My Favorite Amazon Purchases
I love supporting small shops for our home and closets, and for most of my clean beauty essentials, too. But since becoming a mom, I have really relied on Amazon for our family essentials. This has only increased over the last few years because we've been at home, and when I need something, it can be at my door the next day. From vitamins and toys to baby essentials and everything I need to organize my home, here are my favorite Amazon purchases that I've made over the last few years. You can shop my Amazon Storefront here.
My Favorite Amazon Purchases
Organization Essentials
For the Home
Health and Wellness
.
For Babies and Kids
If you buy something through using my links, I may earn an affiliate commission (at no cost to you). I personally curate everything you see on my blog and only recommend products I love.