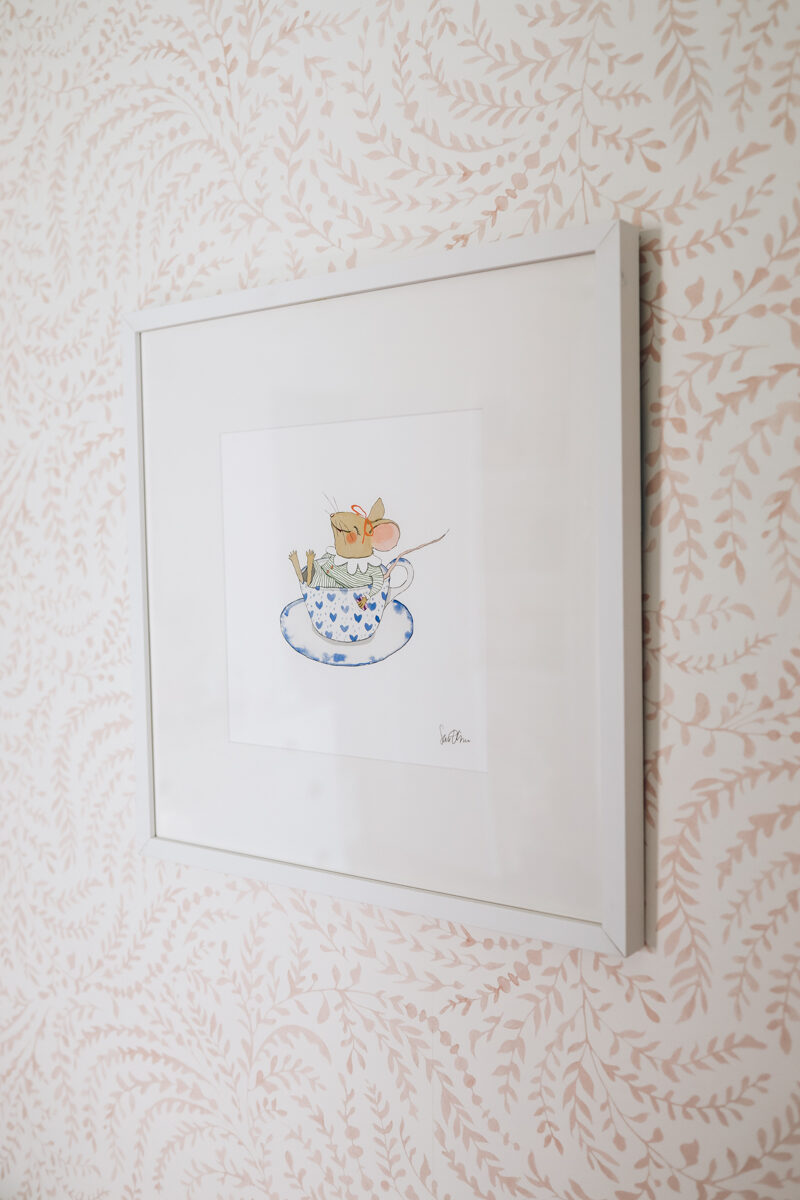 I am so excited about this collaboration. A few months ago, I randomly messaged Sara Fitz after seeing her prints (and wallpaper) pop up over and over. We had never messaged until that day, but I said hello and told her I loved her work. And I asked how she'd feel about launching a print together to benefit childhood cancer. Sometimes, you just have to make a wild suggestion to a complete stranger. She was in the middle of a million different projects but said yes and made magic happen. And I'm so excited to share these kids room art prints with you. We connected over the phone a few weeks later, started brainstorming ideas, and this collection was born! Sara started sending her designs over and, I mean…😍
Kids Room Art Prints
I still can't believe this number because it's insane, but through 2021, 70 % of net proceeds will go toward our Alex's Lemonade Stand fundraiser to fund life-saving, life-giving research options for childhood cancers. It is my hope that one day, Margot will understand the significance of these prints. That the ones in her room were inspired by her and her love of rainbows, pink (note the pink ribbon around the tulips), french macarons, and her darling little Maileg mice.
The biggest thank you to Sara Fitz who jumped at the chance to do something good with her time and talent. What a gem.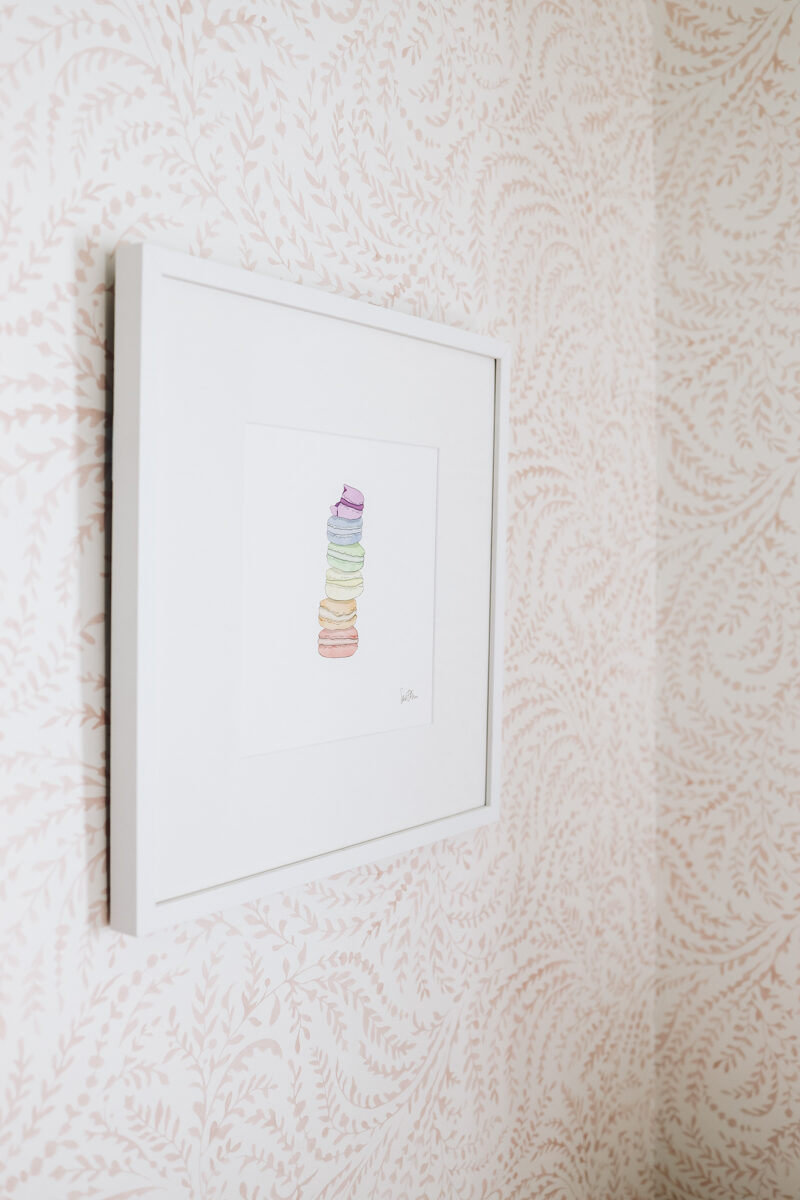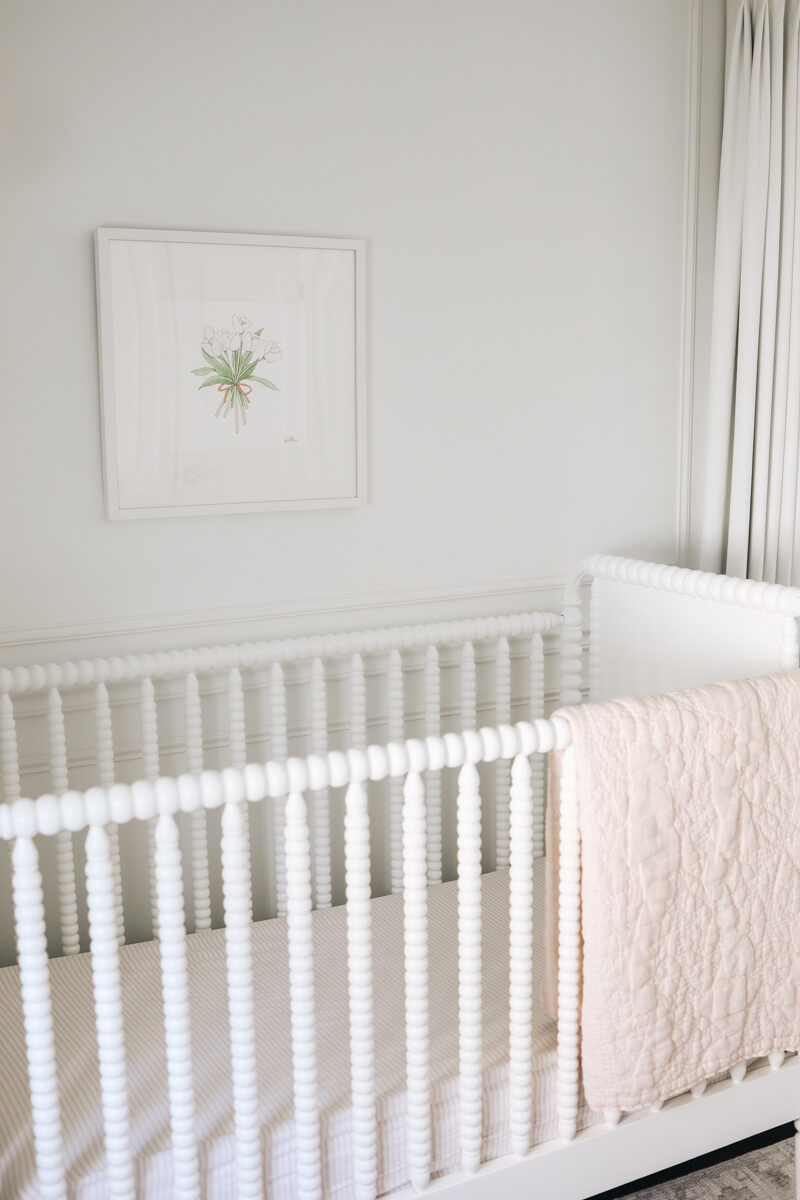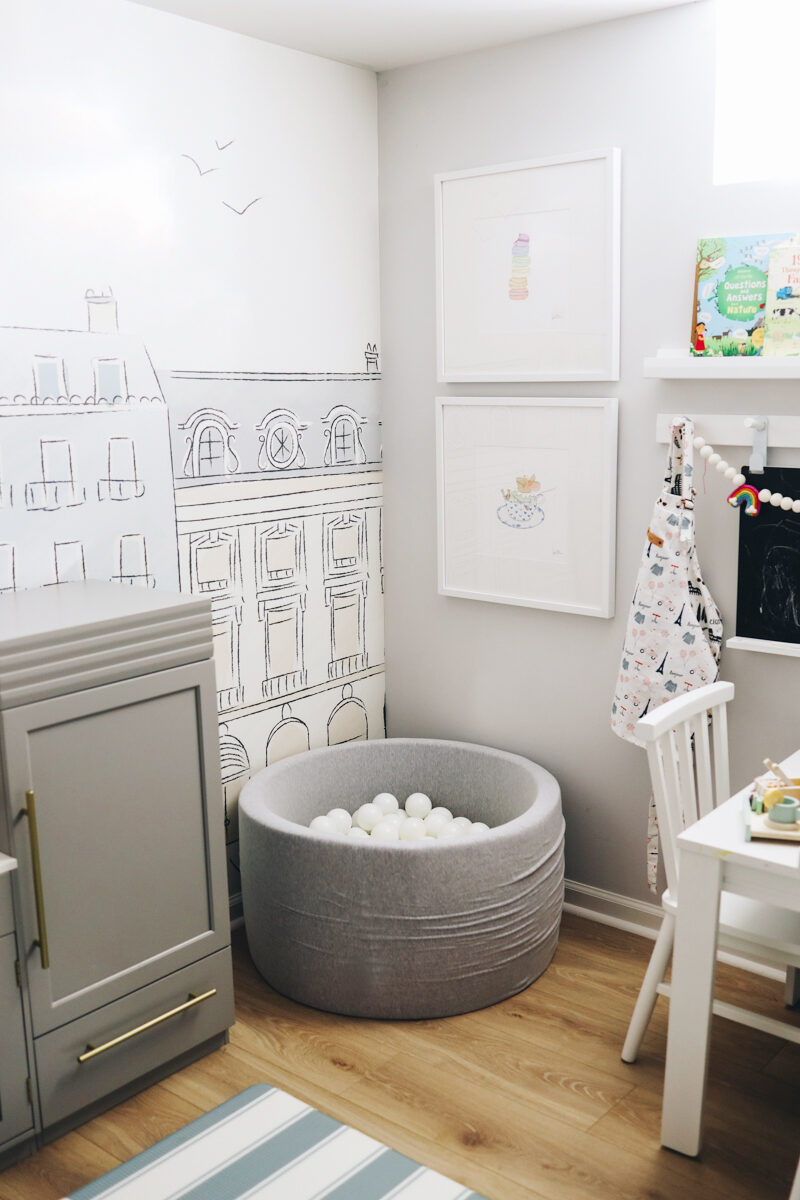 How cute are these art prints in the playroom?
I love how these art prints look in both a kids room or a playroom. They add a touch of whimsy without being too bold. Simple and sweet – my girls love them.