How to Make Valentine's Day Oreo Cookie Pops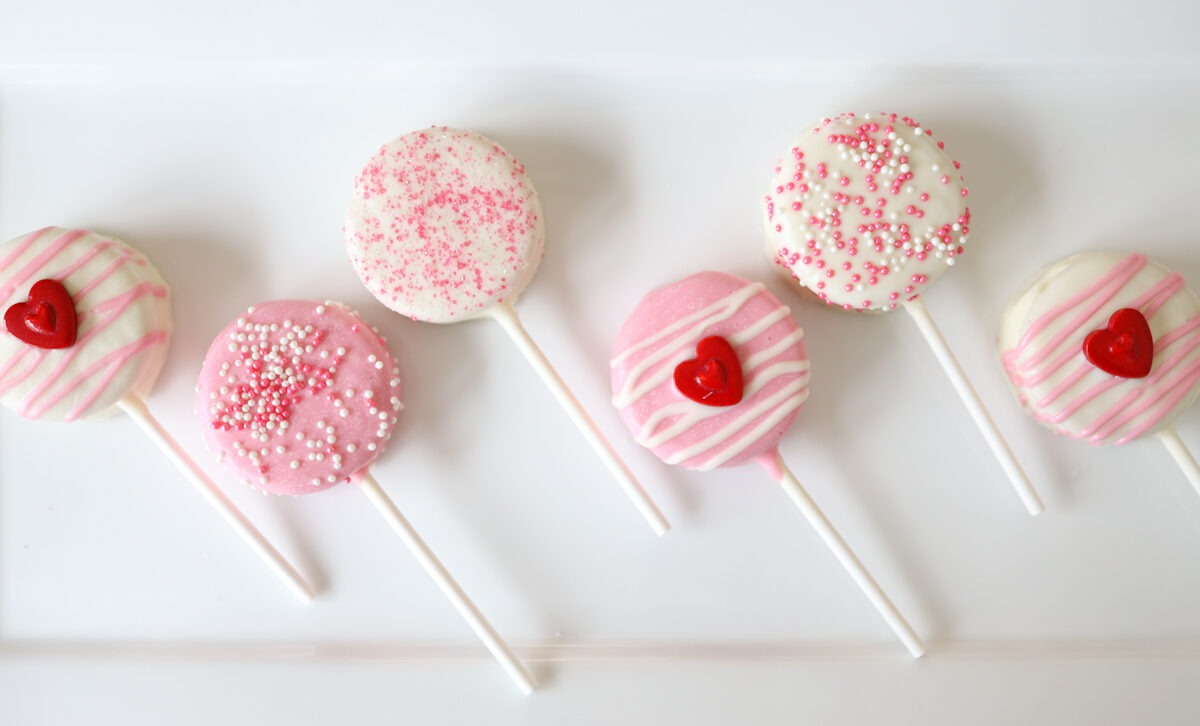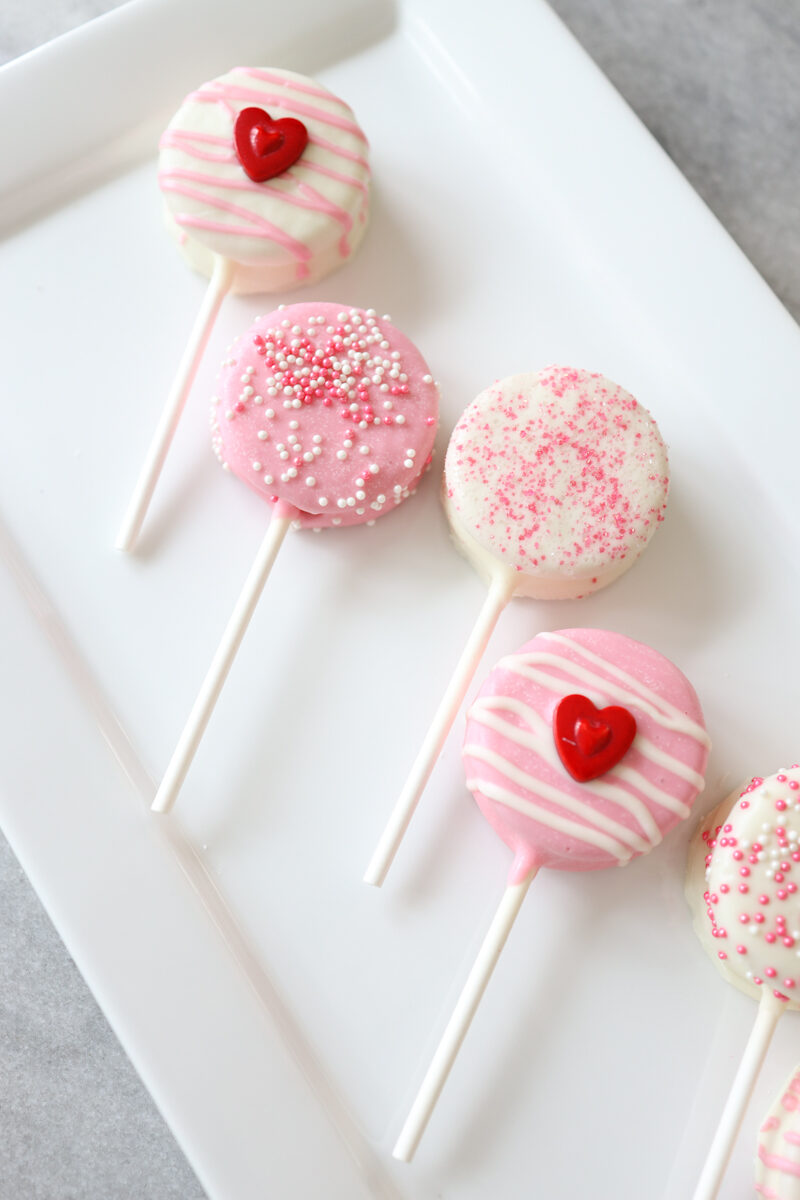 Valentine's Day has never been my favorite holiday, but now that my girls (they'll be 2 and 4 in a few months) are old enough to appreciate things like this, I'm not really holding back. Winter in Chicago is long and cold, and it's little treats and activities like this that keep things fun. My older daughter helped with the sprinkles, and we're even making a Valentine's Day gingerbread house this weekend. The girls were so much more into these than I thought they'd be. Full disclosure: decorating cakes and treats is not something I am especially good at, but these were so easy to decorate. They look pretty cute, right?
How to Make Valentine Oreo Cookie Pops
Every post you'll ever read about making oreo cookie pops will tell you how easy they are, but I could not get the stick in there without breaking the cookie. I attempted these last week, and it was a total fail. The stick didn't fit in a standard sandwich cookie so I gave up and made them without sticks. The girls still loved them, but I had a vision and decided to try again, this time, with double stuff oreos. The cookies still broke. And yes, I tried both sliding it in and untwisting, placing, and closing the cookie. There just wasn't enough frosting. Scroll down to see how I made them.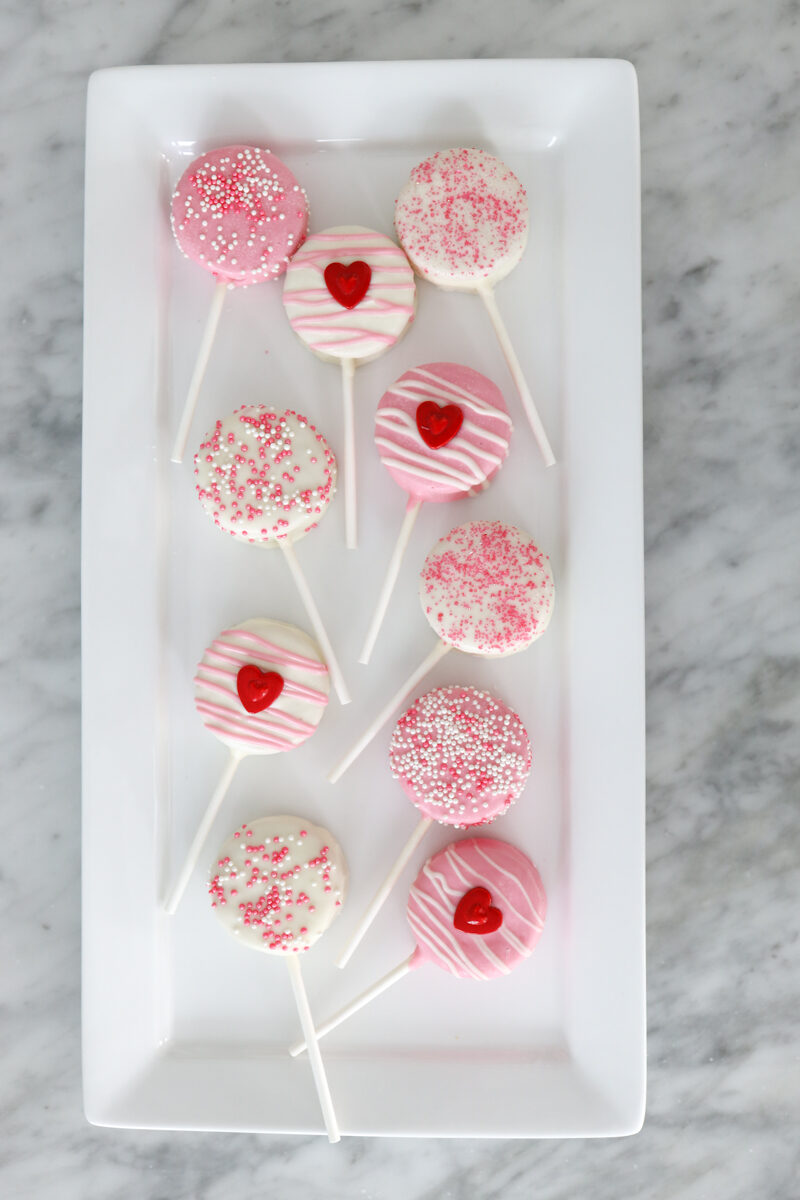 First, here's what you need to make Valentine's Day cookie pops
Double stuff (vanilla) oreo cookies
Lollipop sticks
Candy melts: I used white and pink
Sprinkles
Parchment paper
Candy piping bag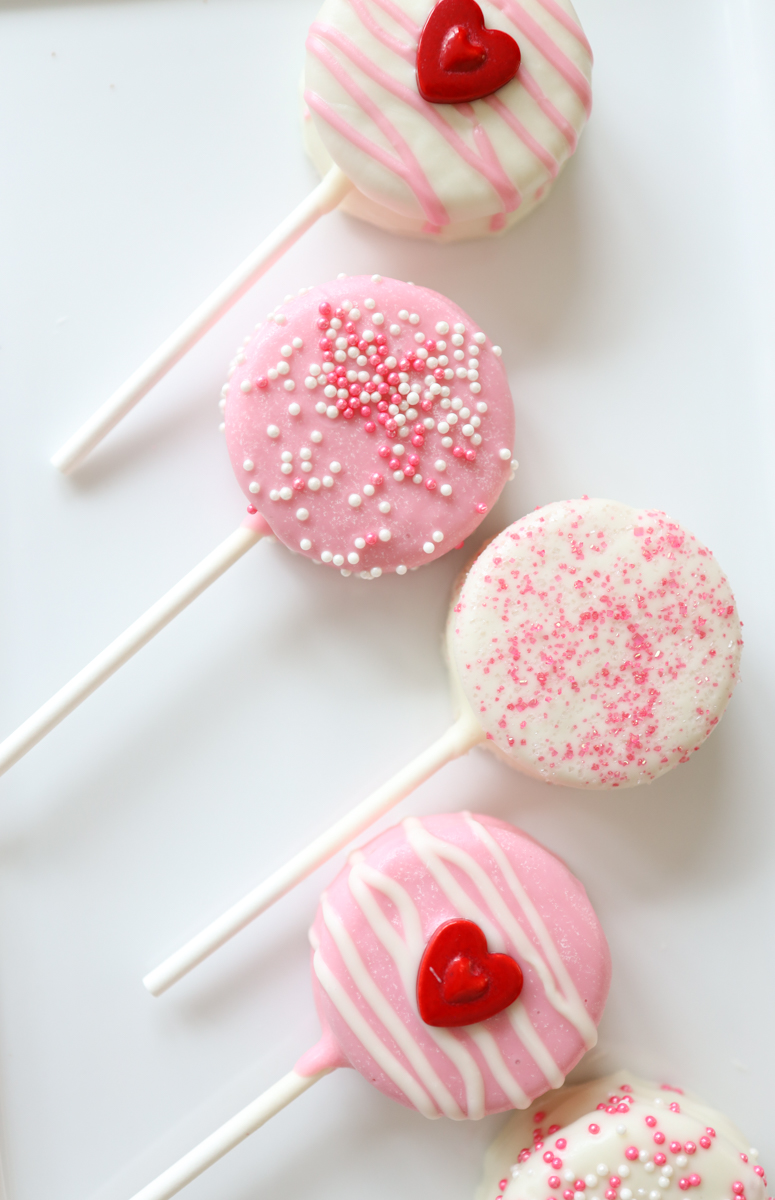 How to Make Valentine Oreo Cookie Pops
Step 1: So here's the trick. Take one side off two double stuff oreos and combine those two cookies together. The stick needs that second layer of cream to fit. Place the stick on one of the layers of cream, and very gently twist the two sandwiches together. If you're having a hard time, scrape the cream layer off one cookie with a knife (it slides right off), apply it over the stick, and then top off with a remaining cookie. Even with this system, a few cookies cracked, but they (literally) kept it together. I have no idea how people make it work without this trick 😂
Step 2: Melt candy in 25-35 second increments, stir, and adding another 5-10 seconds if not smooth. I did not have to re-melt, so the candy was just fine throughout the decorating process.
Step 3: When I tried dipping the cookie directly in the candy, it was just too messy. I found that using a spoon to pour the mixture over the cookie was easiest, and it looked best, too. Allow the candy to harden for a minute or two, and place on parchment paper.
Step 4: Decorate! Apply sprinkles or drizzle/ decorate with melted candy in a piping bag.