The Perfect Book Storage for a Nursery or Playroom
I want to share one of my favorite storage solutions and what I think is the best way to display books from your kids book collection. Our playroom is in the basement of our home, so we painted it white to keep it as bright as possible. But – I …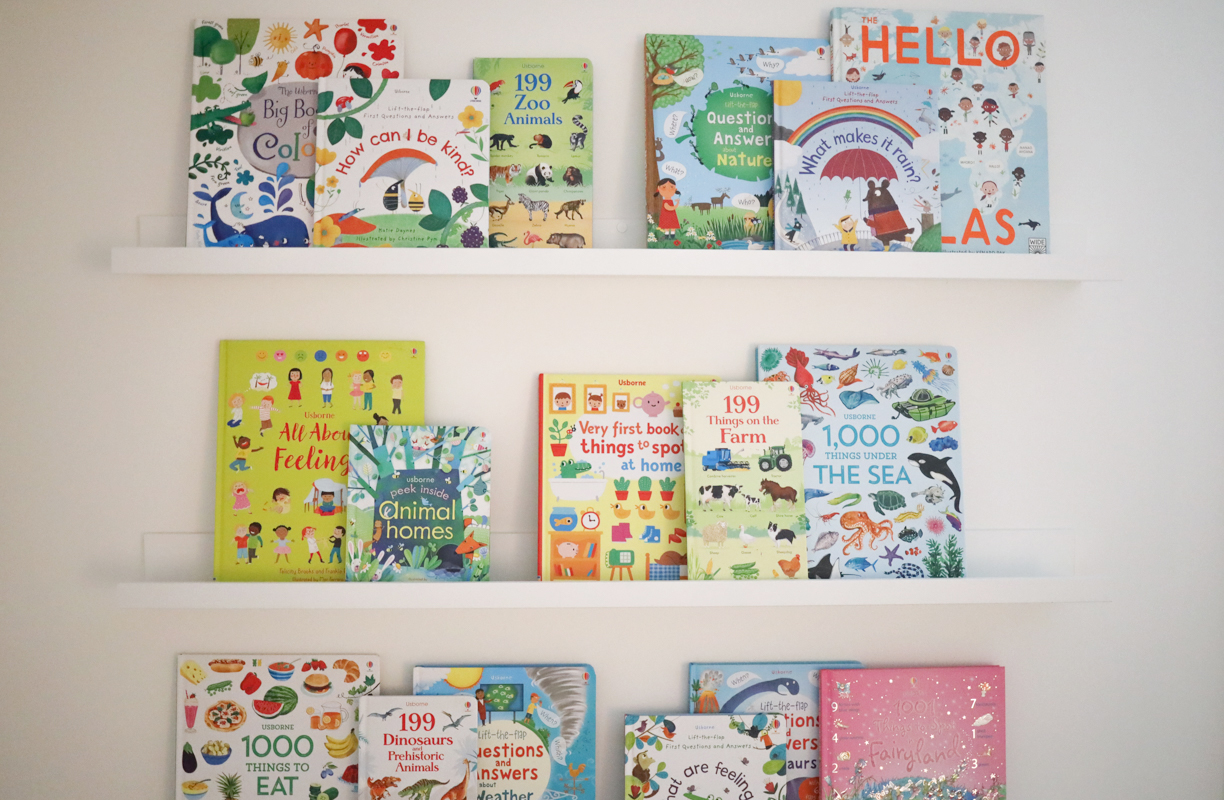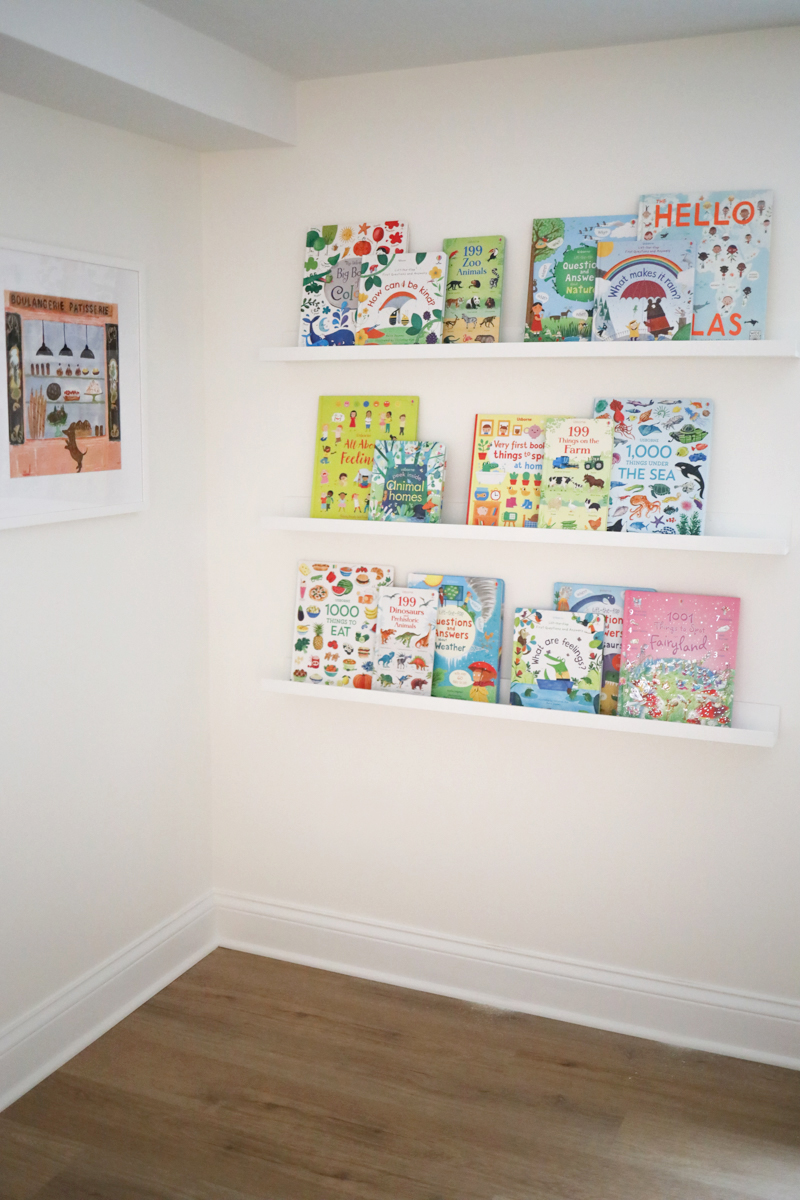 I want to share one of my favorite storage solutions and what I think is the best way to display books from your kids book collection. Our playroom is in the basement of our home, so we painted it white to keep it as bright as possible. But – I wanted this space to feel fun for our young children and children's book covers are the perfect way to add some color and whimsy to a room that otherwise has a neutral color scheme. Just take your favorite books and lean them against picture ledge shelves. This allows for easy access, is great for a small space, and features your favorite children's books as decorative items, too. So if you're looking for clever book storage ideas, keep reading.
The Perfect Book Storage for a Nursery or Playroom
In the past, I've used picture ledge shelves from Pottery Barn, and they were great. But I needed longer shelves for this wall in our new playroom and was hoping to spend less this time around. I found these shelves at IKEA, an they're just under $20 each. What a deal! And and I honestly can't tell the difference between the Pottery Barn and IKEA shelves – the quality is fantastic. They'd be great in a living room, home office, or even as classroom book storage. They're also perfect for displaying art, so when the kids are older and we don't want large picture books on display, we can frame and display some of their art or family photos.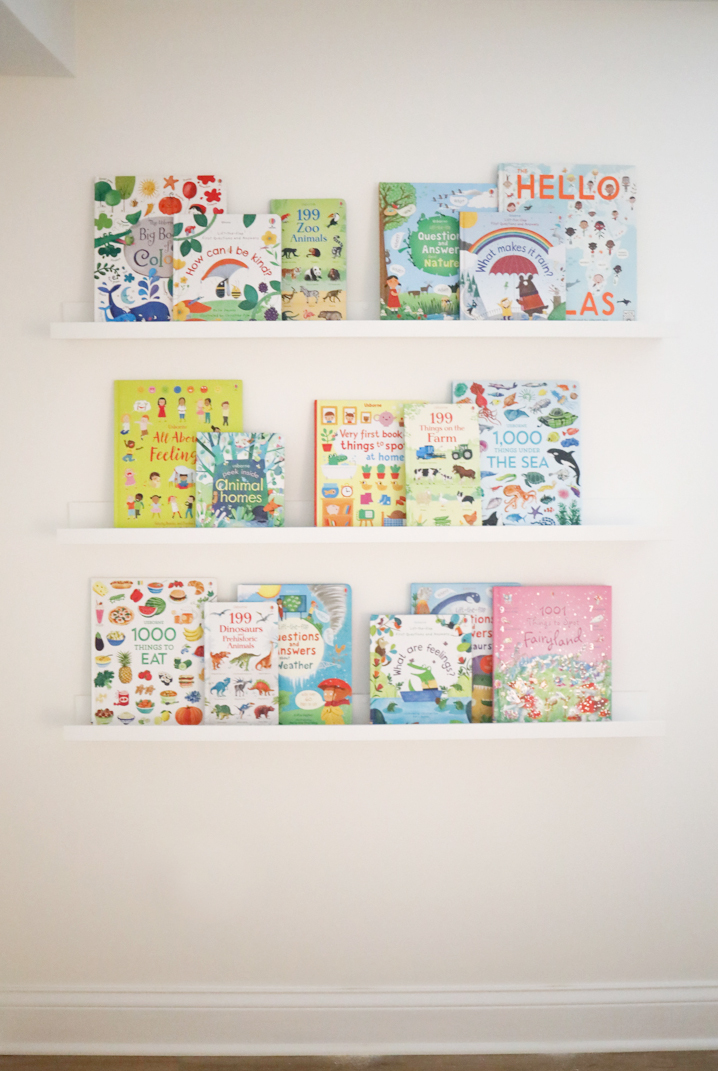 This book shelf is ideal for larger books and a great way to add something fun to a smaller space. They're such a great way to take advantage of wall space and a fun way to display a collection of books. We don't have high ceilings and still managed to hang 3 shelves, with room for large books. I plan on turning this into a cozy reading nook by adding either the kids nugget sofa or a few chairs below the wall of books.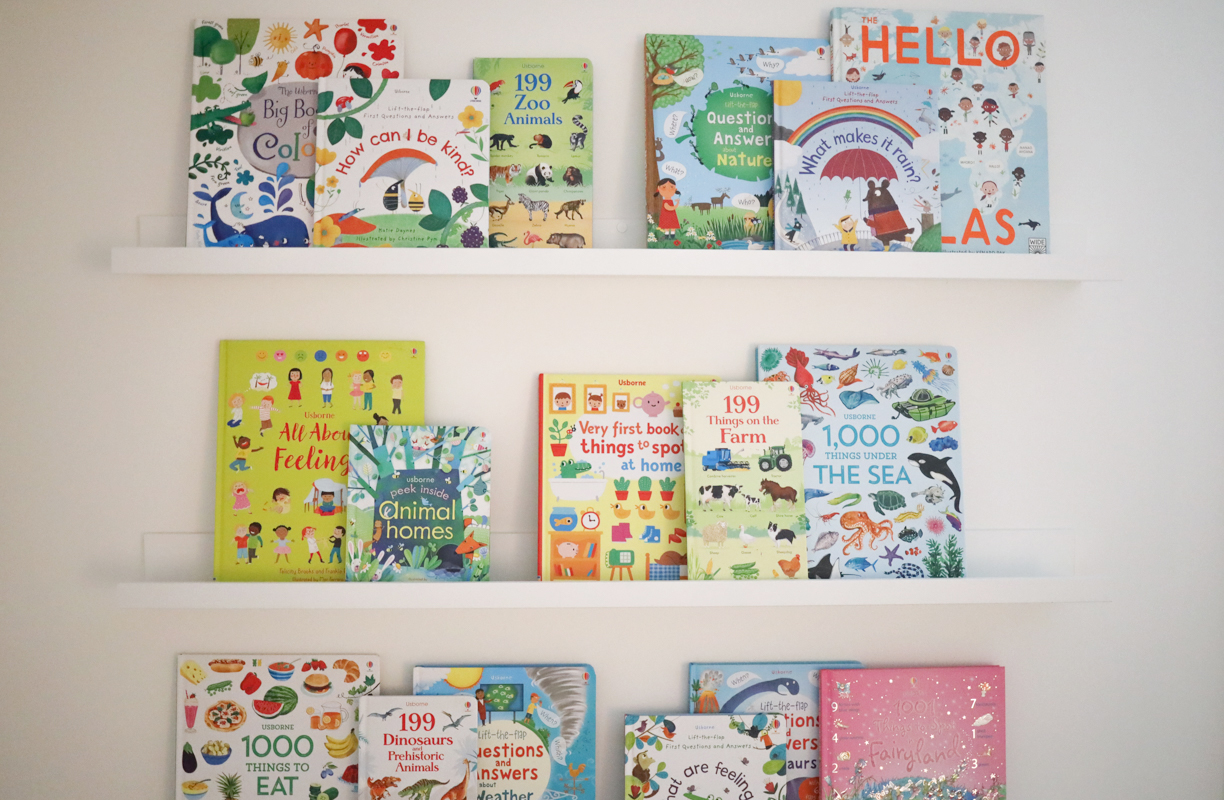 Book Storage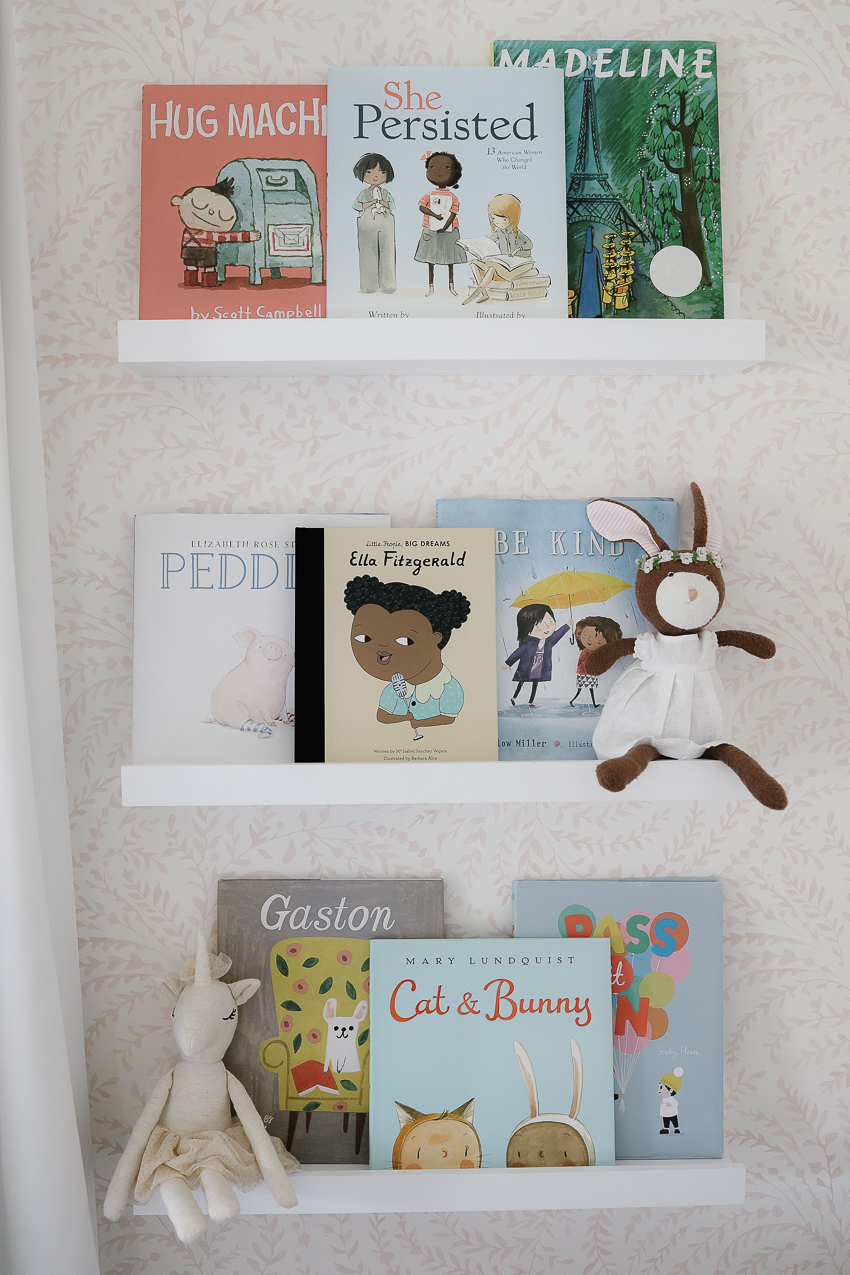 And one of my favorite things to do, because I'm clearly a little extra, is creating themed shelves for holidays and seasons. It's oddly fun, and my kids love it. We have a ton of books in our home library, so it's pretty easy to do, and is a great way to get excited about an upcoming holiday or the start of a new season.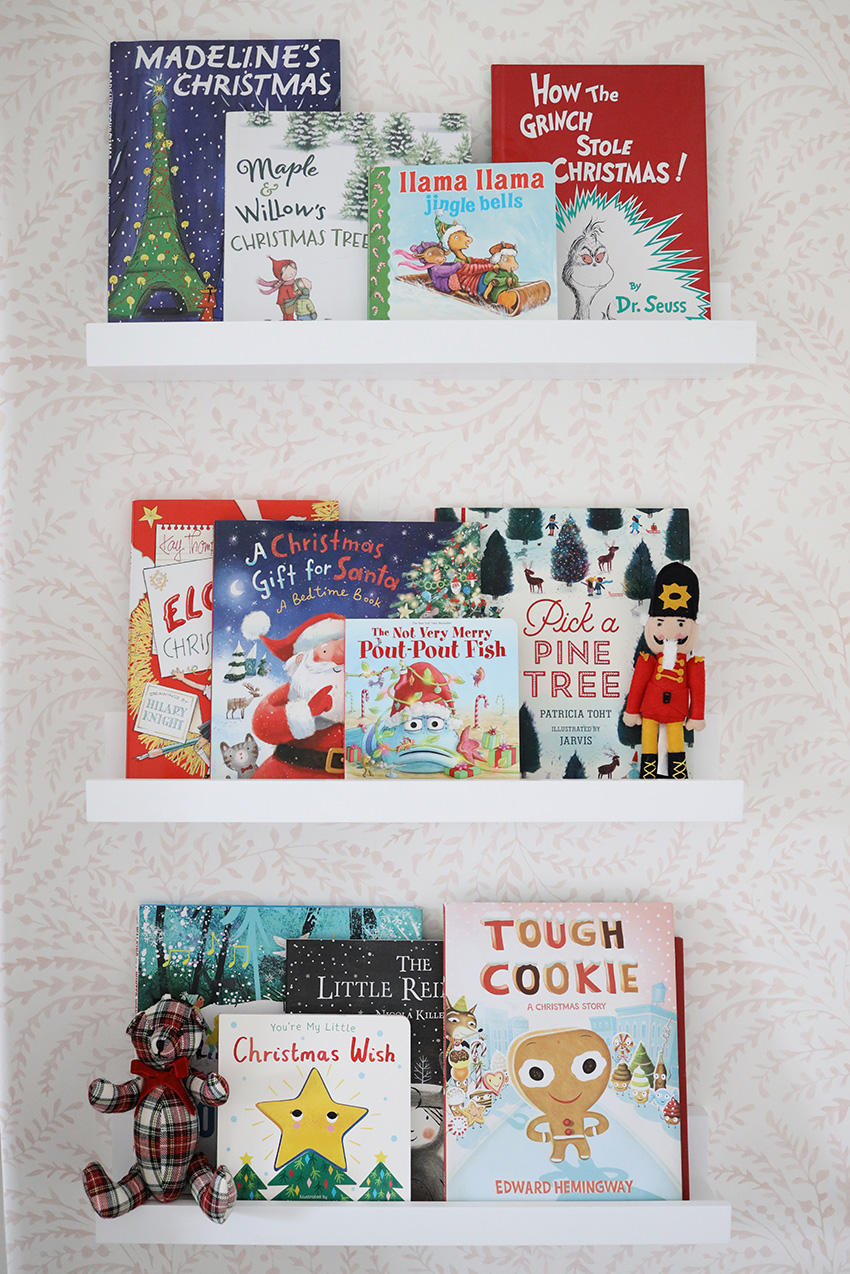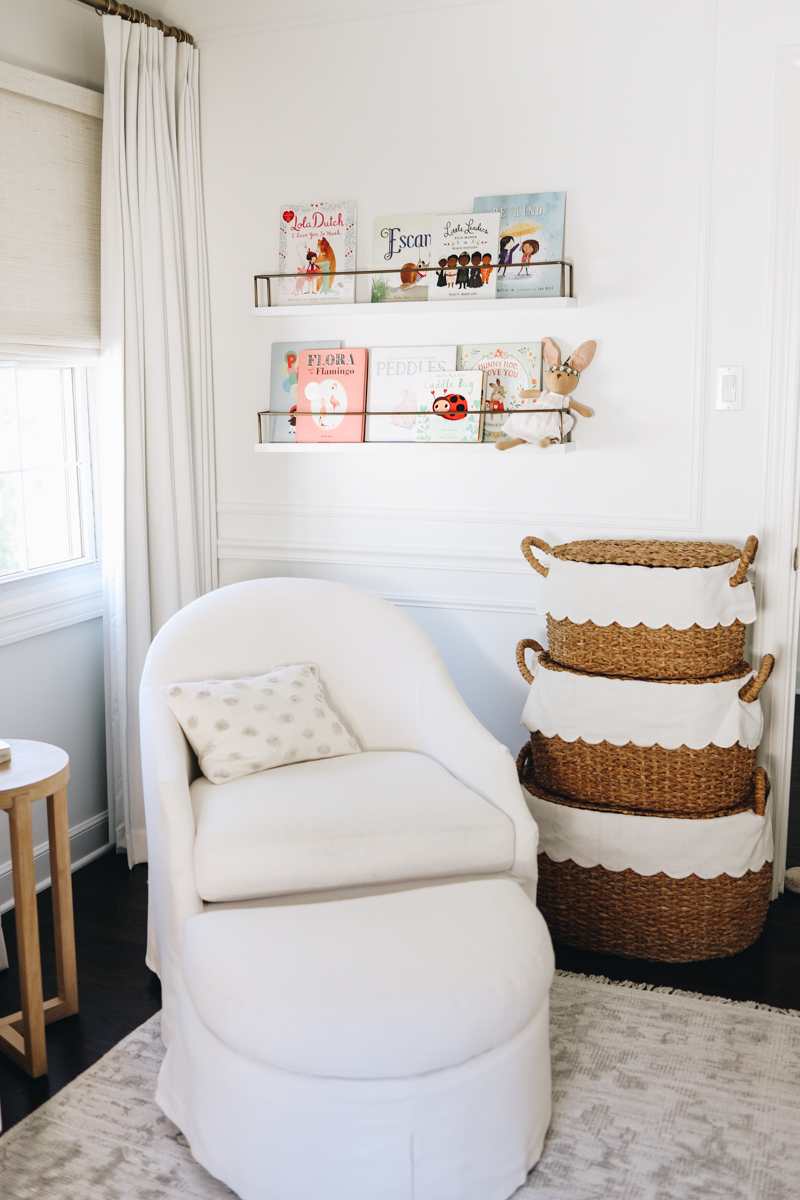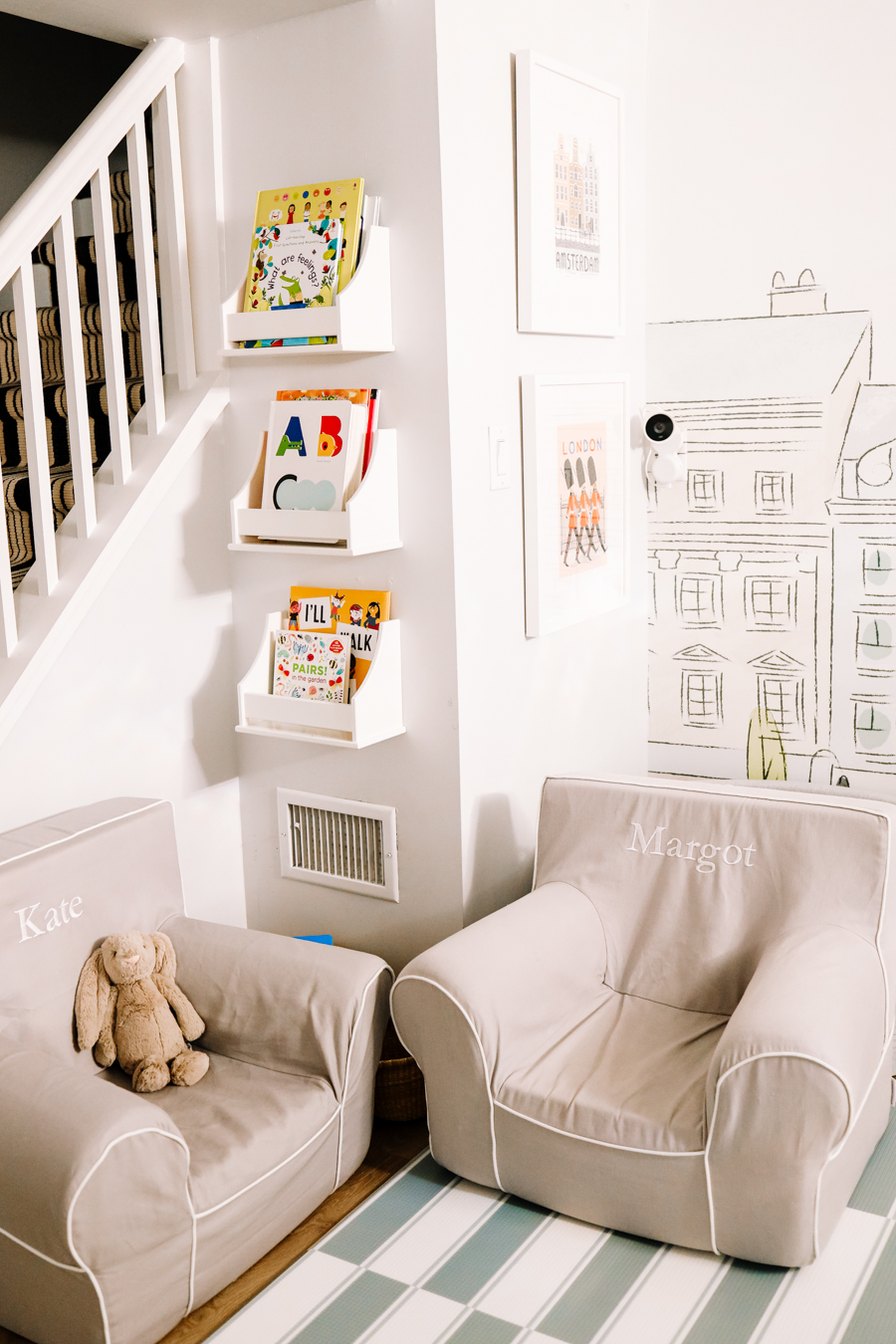 This post contains affiliate links. If you purchase something using my links, I may earn an affiliate commission at no cost to you.