Valentine's Day Gifts for Babies and Kids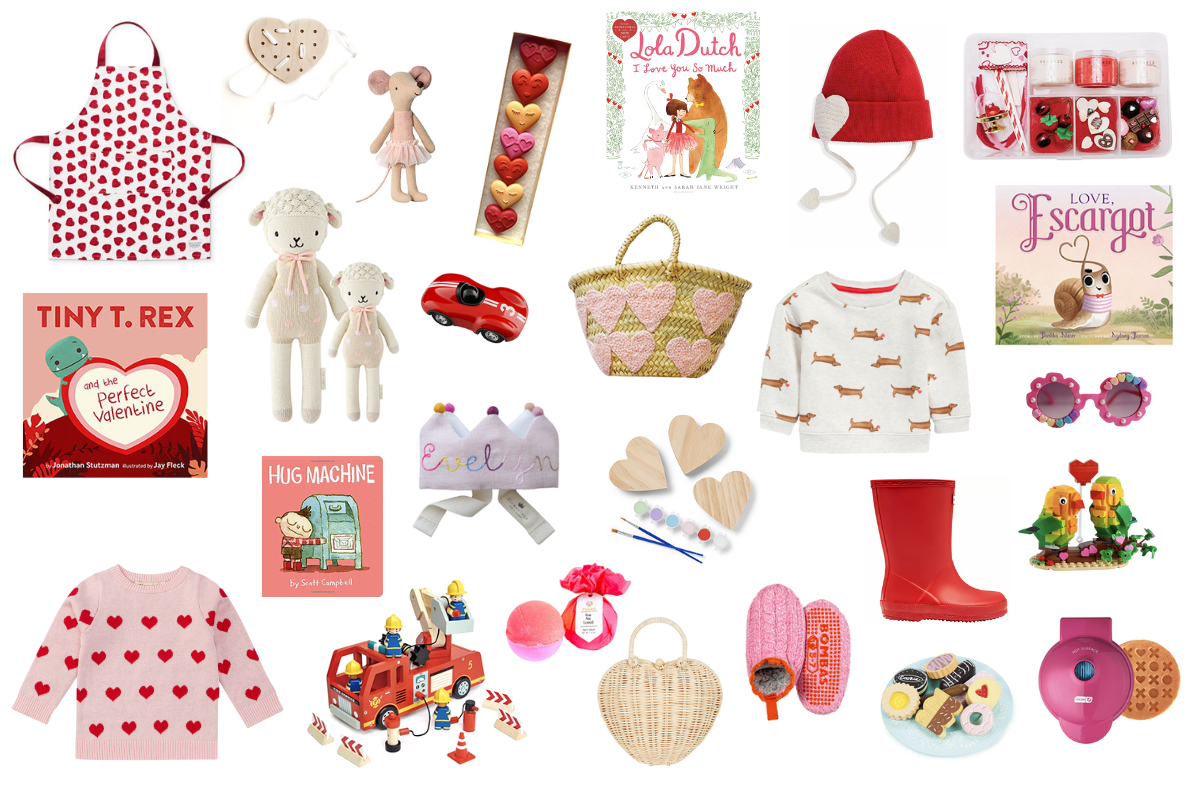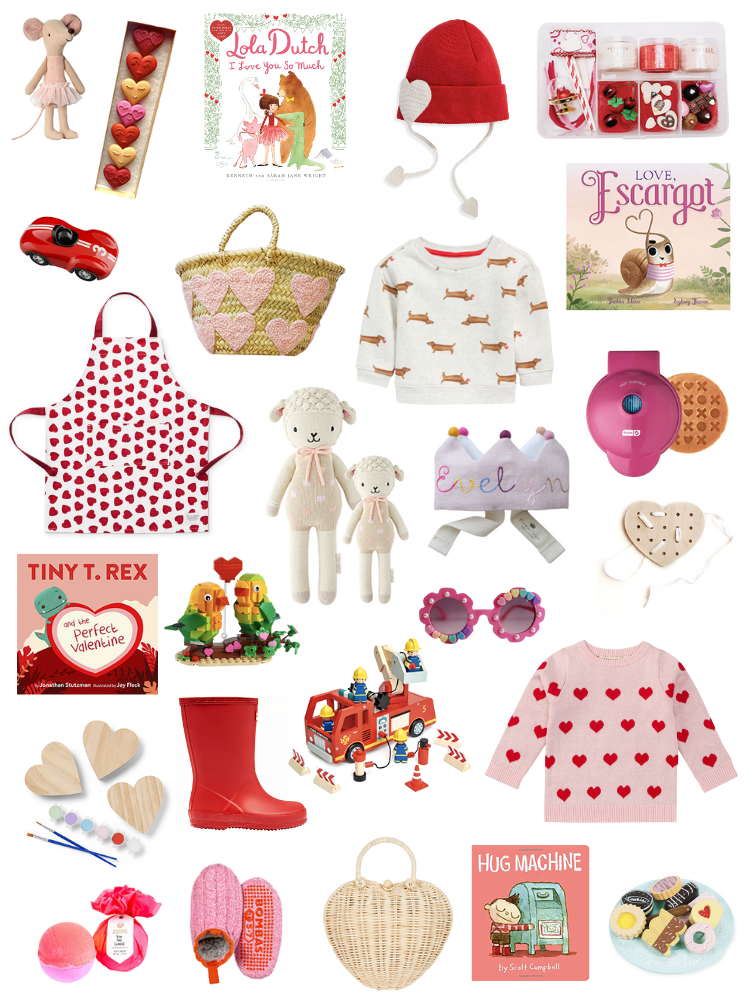 Valentine's Day is coming up, and whether I was single or dating, it was never really my holiday. But now that I'm a mom, always fun to have a reason to celebrate with kids. So if you find yourself looking for Valentine's Day gift ideas, or something sweet you can do for the little kids in your life, I hope this list proves helpful. My girls both love hearts, and I love my girls. So, February 14th is a day to celebrate love with a thoughtful gift, quality time, a Valentine card, and heart shaped pizza. It's not about grand gestures – but is a day to do something sweet for the whole family – you know, the Valentine's Day classics that make the day fun. And we could all use an extra reason to celebrate love, right? Here are the best valentine's day gifts for toddlers and kids.
Valentine's Day Gifts for Toddlers and Kids
It's not about the perfect gift and for me, is definitely not about red roses or a box of chocolates. But planning a love themed breakfast with heart shaped waffles, a note with a meaningful message, and some sweet gifts for the special people in your life is fun. Or it's fun for me. I've even used our Easter baskets to make Valentine's Day gift baskets for the kids but this year, think it might be fun to just lay out a few activities. It's also really cold here in Chicago, and there's not a whole lot going on, so it's something fun to celebrate.
Years ago, I cut out 14 hearts and each night in February up until valentine's day, wrote out phrases and words of affirmation for Margot. I may have skipped this last year, but both girls are old enough to participate, so I'd like to do it again this year. And I can't wait to make Valentine's for Margot's class. This will be my first time, and it's one of those mom-moments I've been waiting for. I add one of these felt garlands to their play room and order a few gifts, including Valentine's Pajamas. So here are some simple, perfect Valentine's Day Gifts for those of you with a love language of giving.
Giant coloring posters: These posters are amazing. I love this etsy seller and usually buy seasonal posters for my kids. A tip if you're low on space or want to make them last longer – the posters are huge, so you could cut them into two pieces. I usually do one big poster but did cut them when my kids were younger.
Valentine's Play Dough Kit: Sensory kits are always a huge hit with my girls. And these larger ones have a lot going on, so they are great for sharing. This is a great Valentine's Day gift for toddlers and preschoolers. Clay, pink gems, and lots of hearts are good for hours of fun.
Valentine Books: I love a love-themed book and our family loves Escargot. We already have a few Valentine's books, but I got this one for my girls this year. A book is a perfect present because it's something you can do together as a family. Some of my favorite moments are snuggling with my girls and a good book. And this book is love themed and not Valentine's Day themed, so it's great year-round.
This post contains affiliate links. If you purchase something using my links, I may earn a small commission at no cost to you.