How to Cozy Up Your Home for the Holidays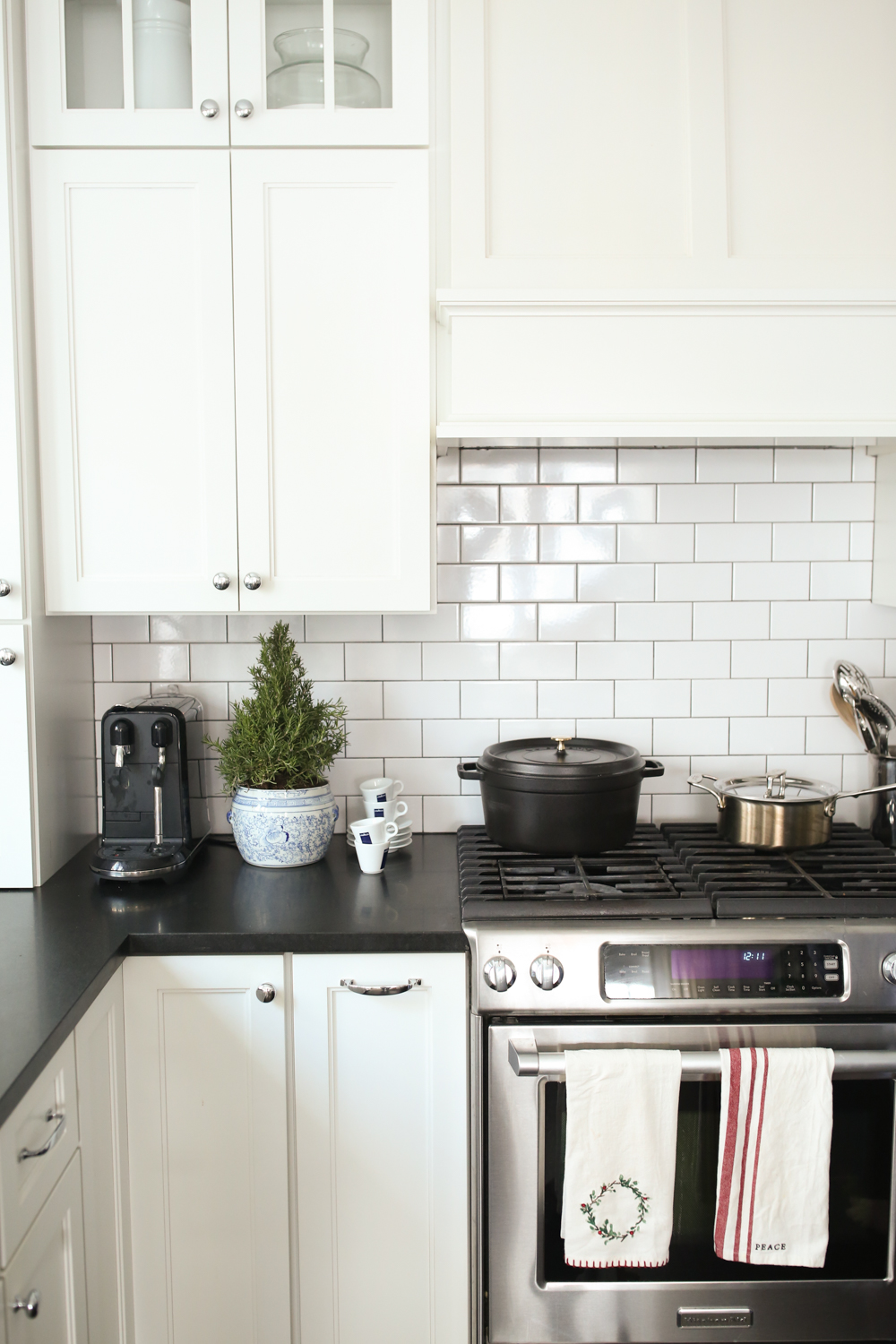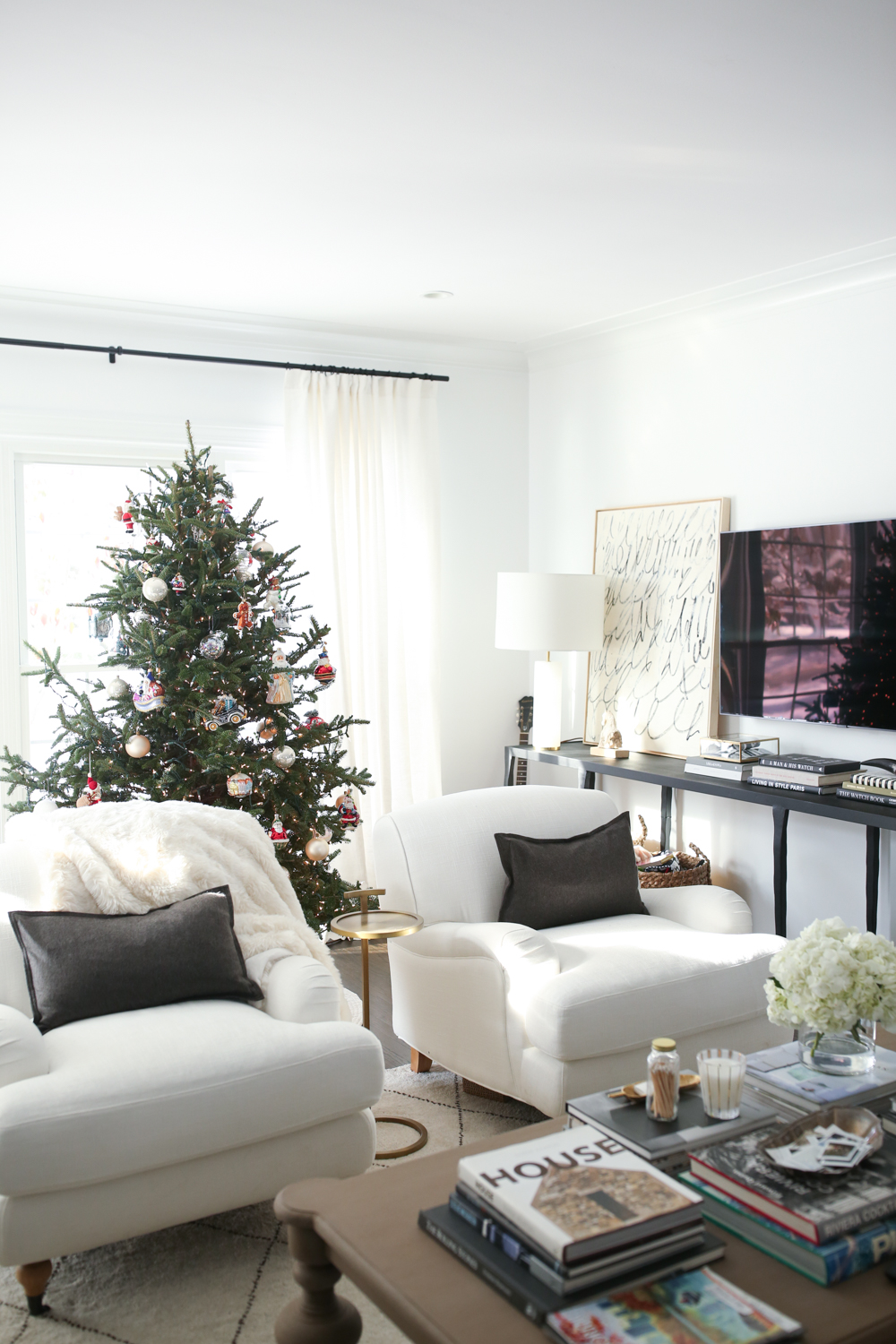 Detangling lights, getting a tree in the front door (or up a few flights of stairs, which I've done solo). Cleaning up endless pine needles. Ah, the joy of the holidays. Once that tree is lit up and you're curled up on the sofa, it's worth it. This year, with a new house and new baby, I'm all about quick and easy decor. There are some easy and affordable ways to make your home feel festive. Today, I'm going to share some tips to help you get your home ready for the holidays.
How to cozy up your home for the holidays
When it comes to decorating our home, my husband and I regularly turn to eBay for new and vintage decor. We also turned to eBay to get our new home holiday-ready this year – it's the place to find great deals on antiques, items that are currently in store, and things you want that are no longer available, like my tartan napkins that I now have an extra set of!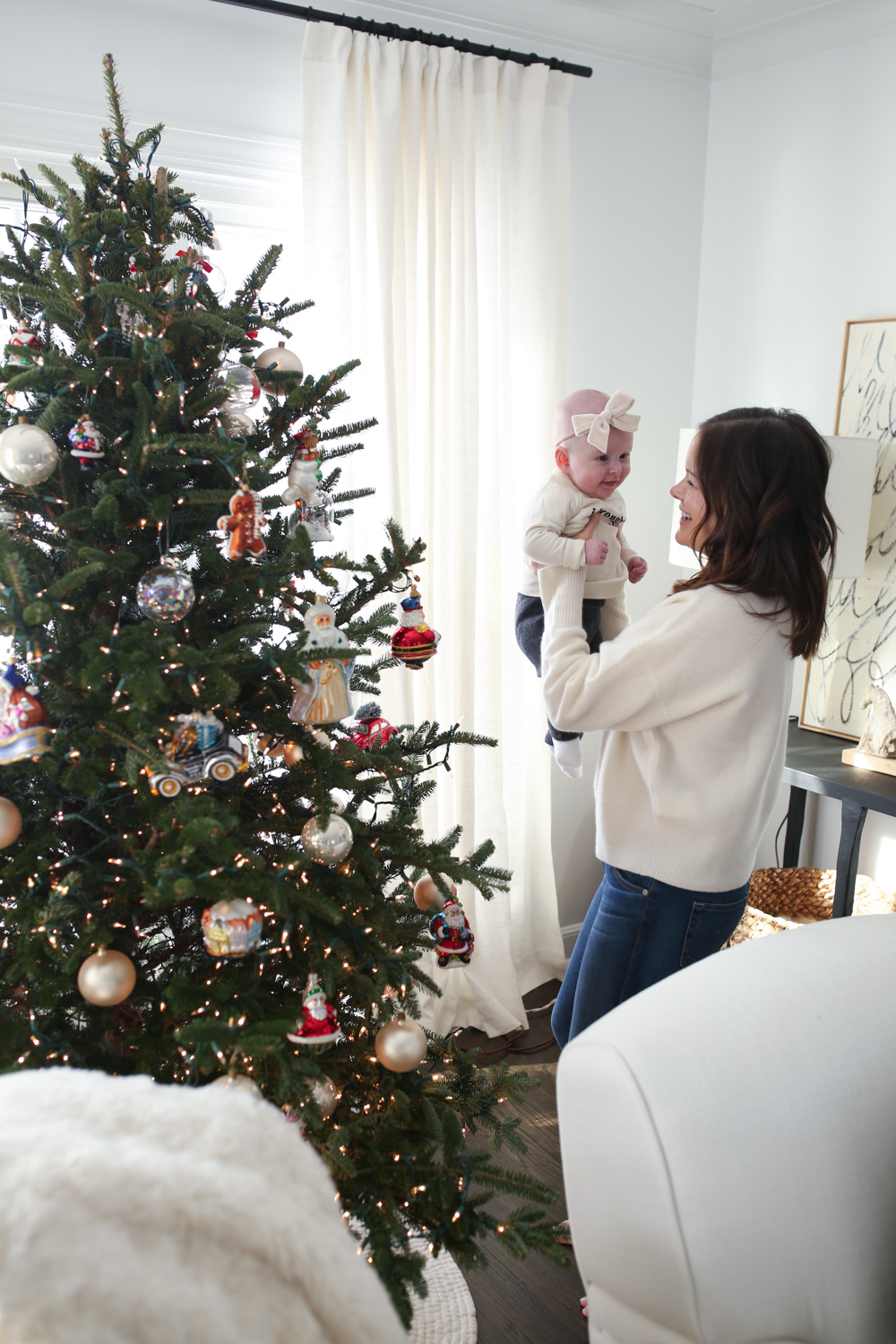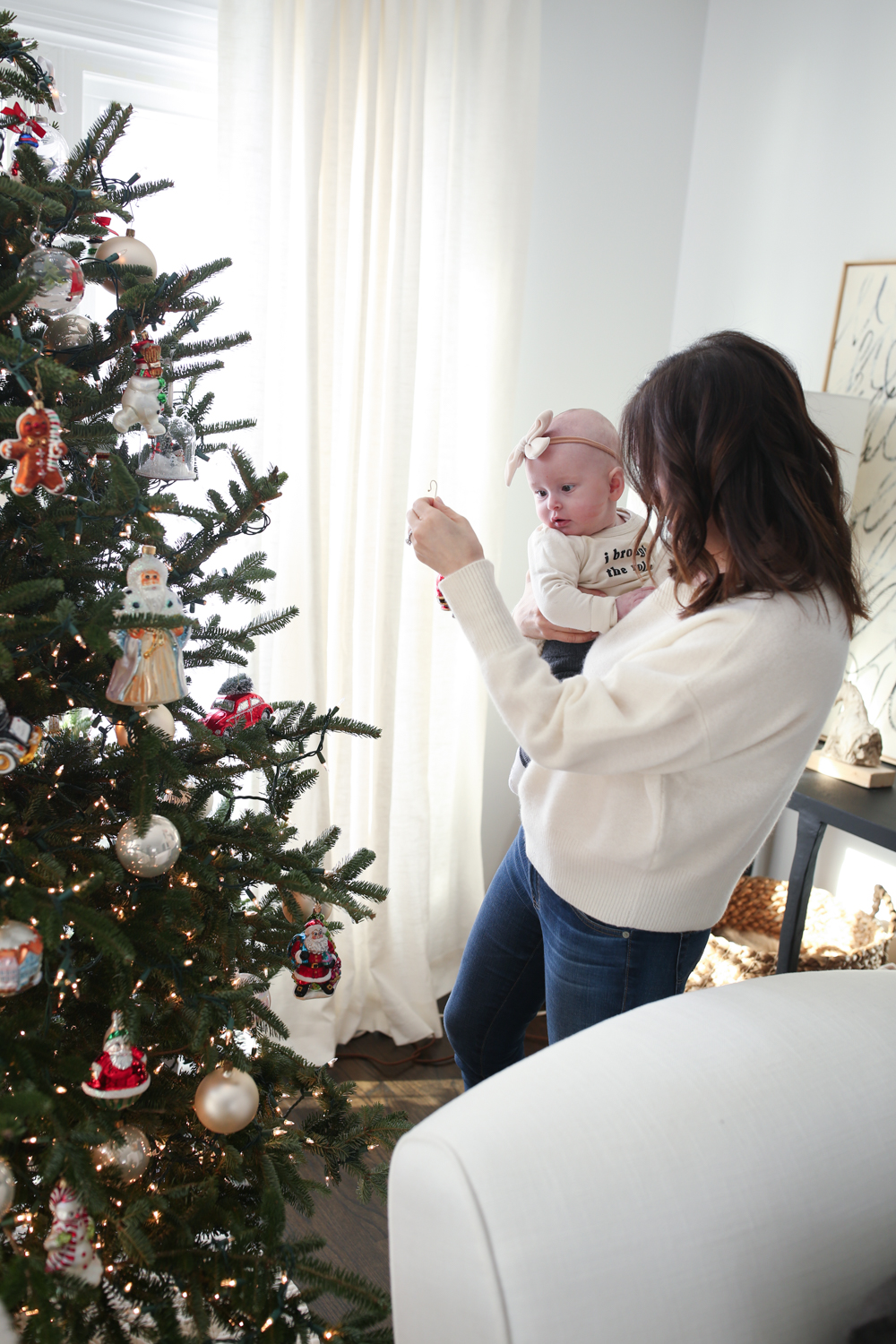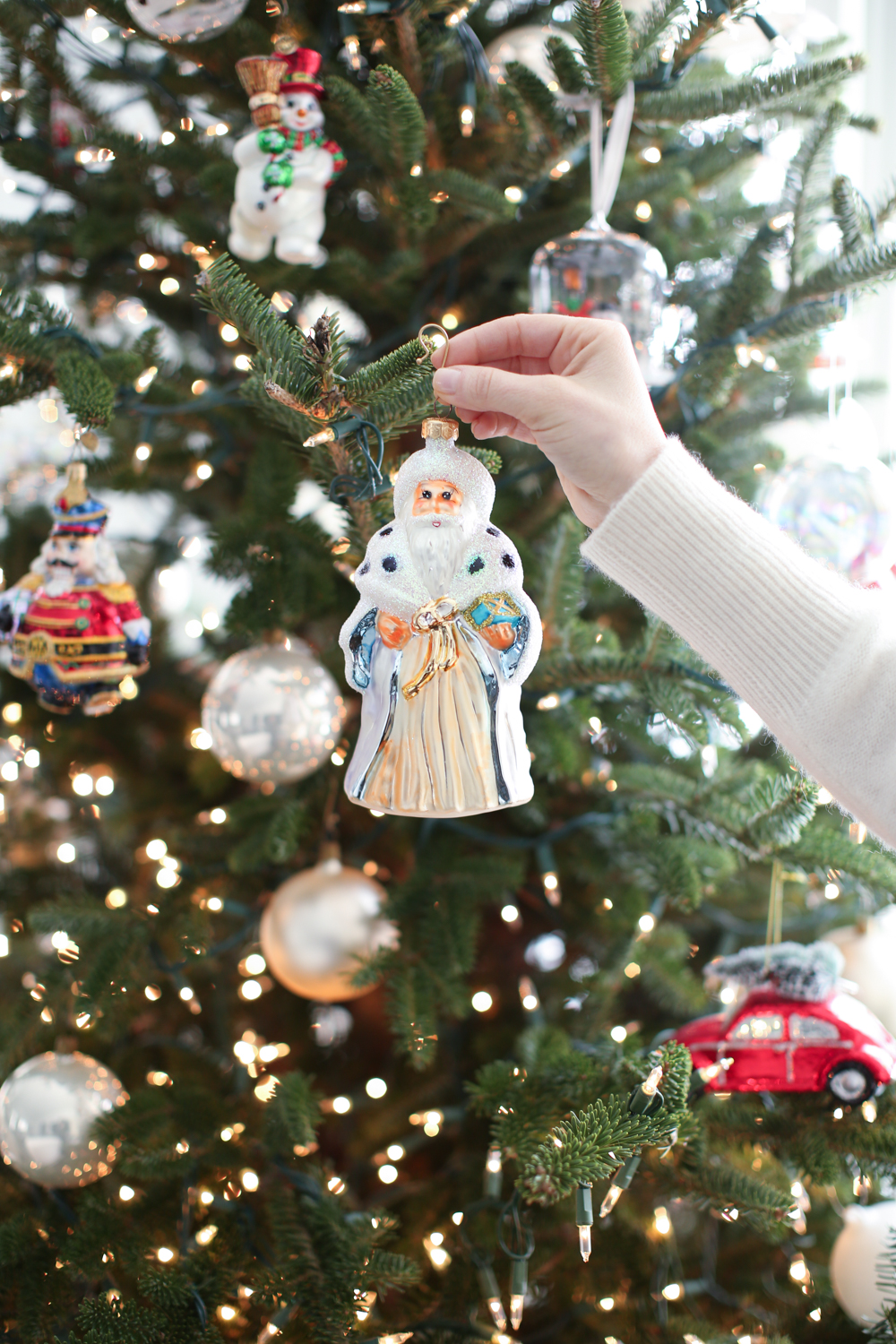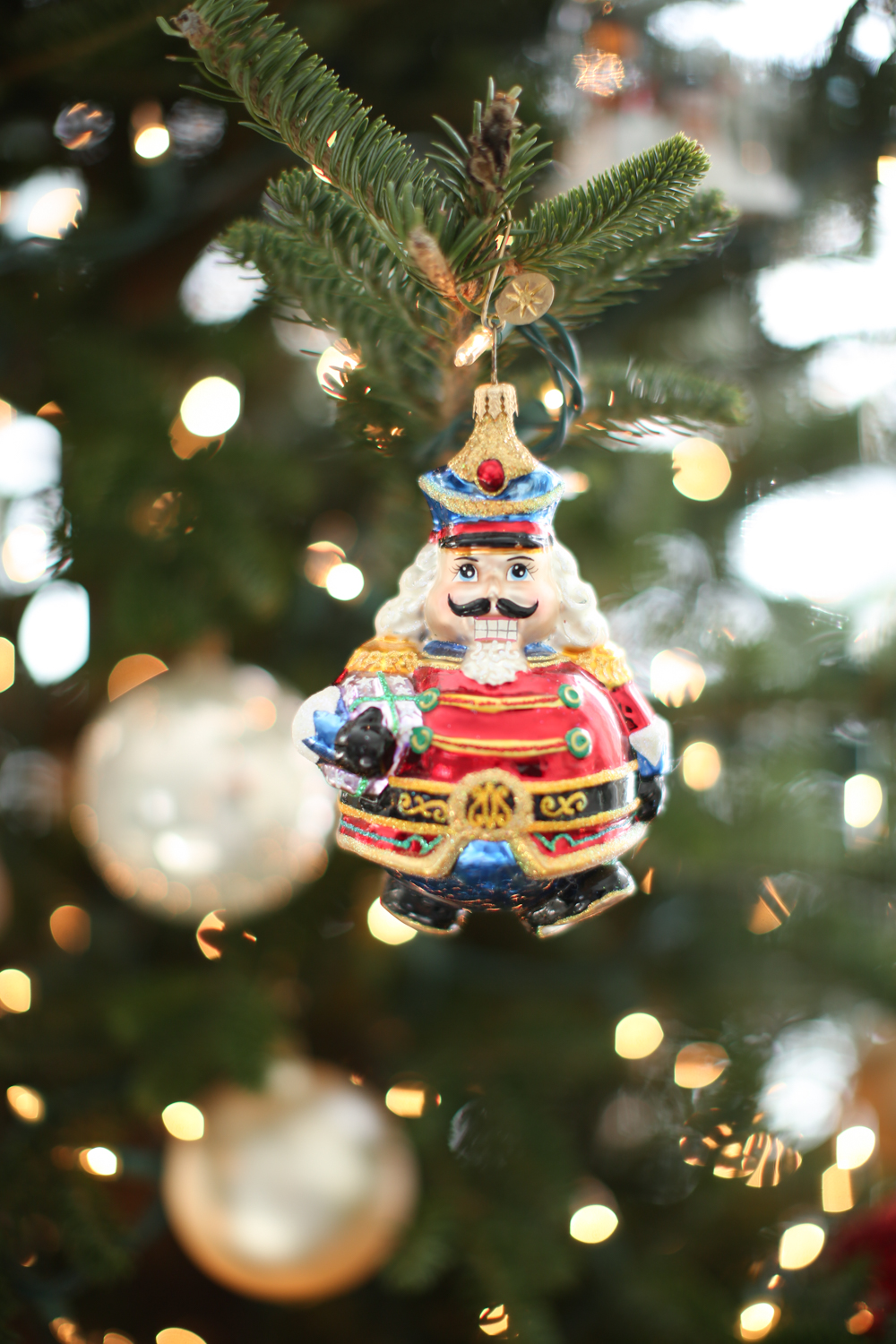 My first holiday season as a mom
Even though she has no idea what's going on, I was so excited to decorate our tree with Margot this year! I'm pretty sure she thinks the lights are magical, so we're off to a good start. My mother-in-law and I have been scouring eBay for ornaments and love getting deals on Radkos since we both happen to collect them. In my search, I even found my old nutcracker (linked below). I'd like a slightly more full tree this year, so I'm watching a few auctions that I hope to win.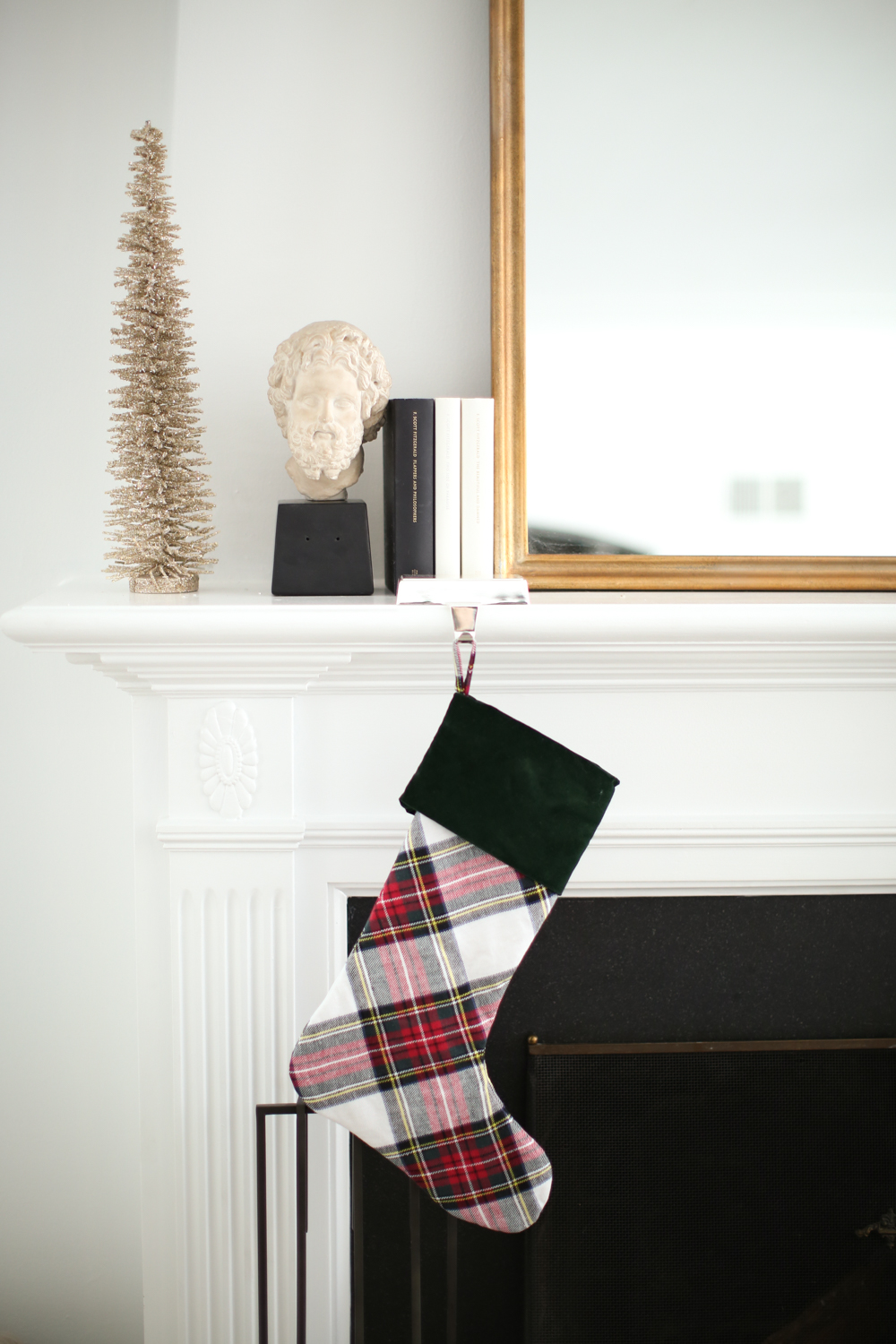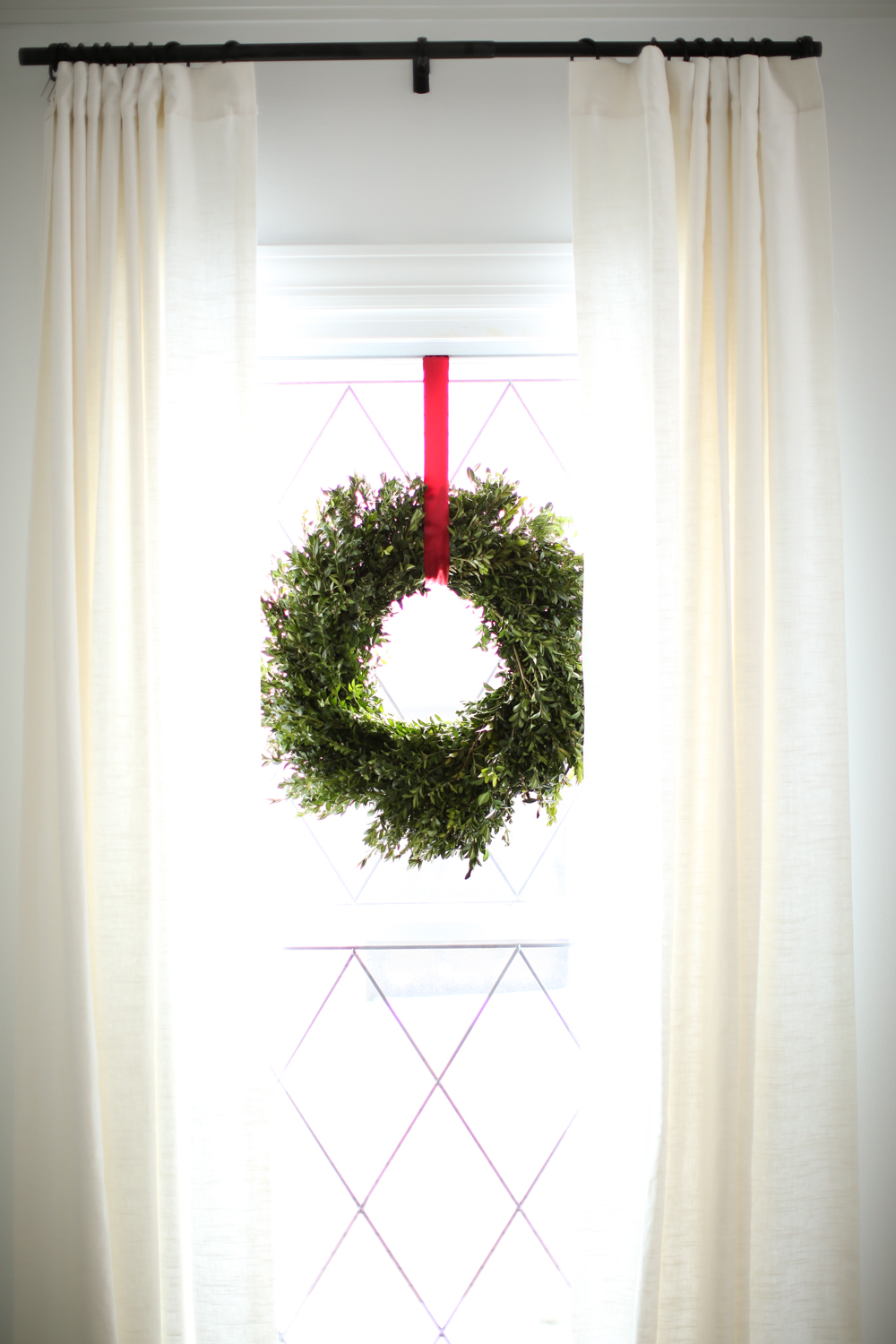 Mantel and greenery
I am so excited to have a mantel to hang stockings from this year, but not having one in years past has never stopped me from hanging stockings. Last year, they were hung from cabinet knobs in our hallway. Boxwood wreaths are a favorite. I buy mine at Trader Joe's for just under $12, and usually get one for the front door and 1-2 for my windows. Add a simple ribbon and voila!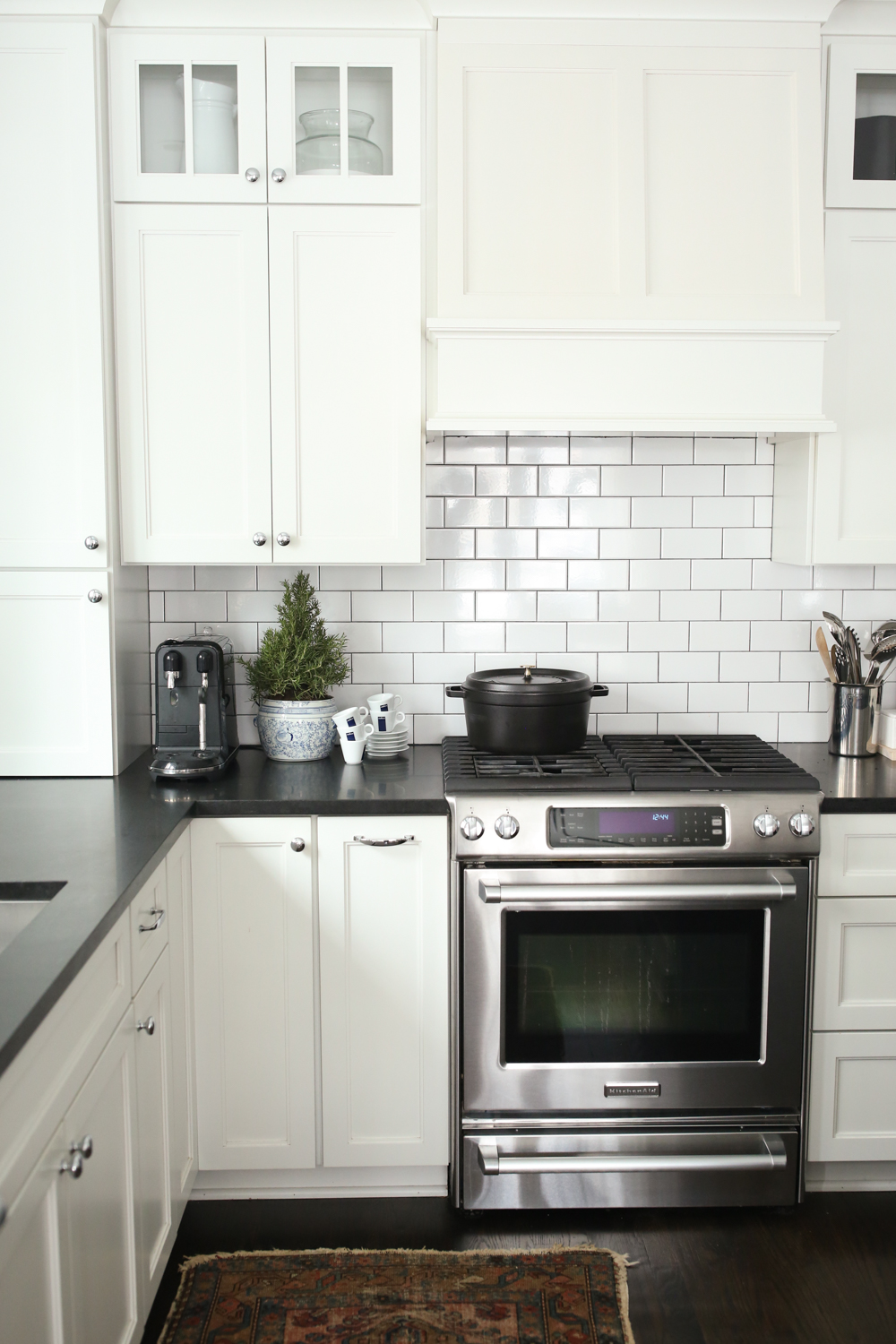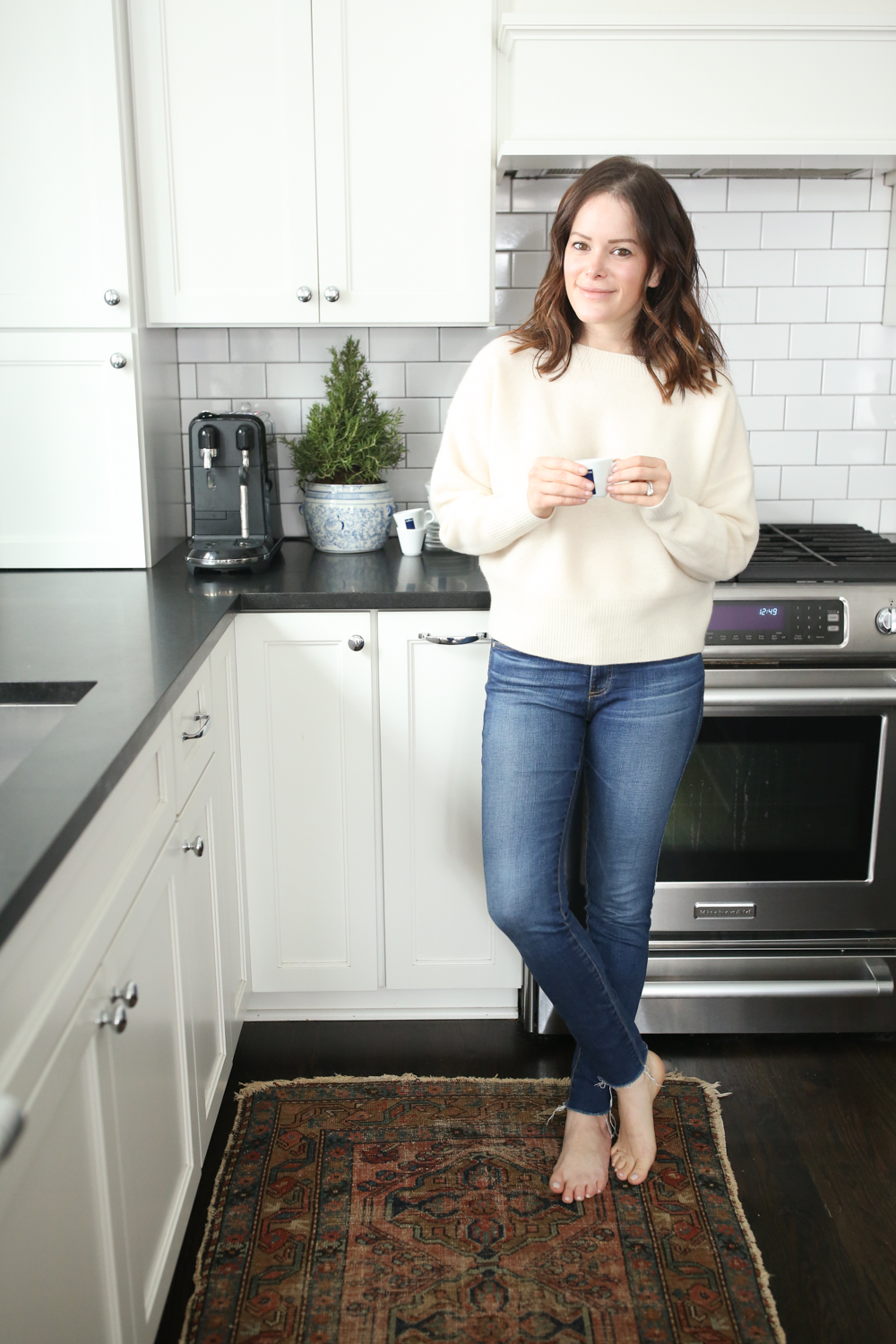 Rosemary trees
Rosemary trees are an easy and affordable way to bring a little holiday cheer into your home. We got this ginger gar (it's a reproduction, but I love it) on eBay, and added a $12 rosemary tree. Conor just got the little set of espresso cups on eBay a few weeks ago – so nice to have them out so guests can help themselves to coffee.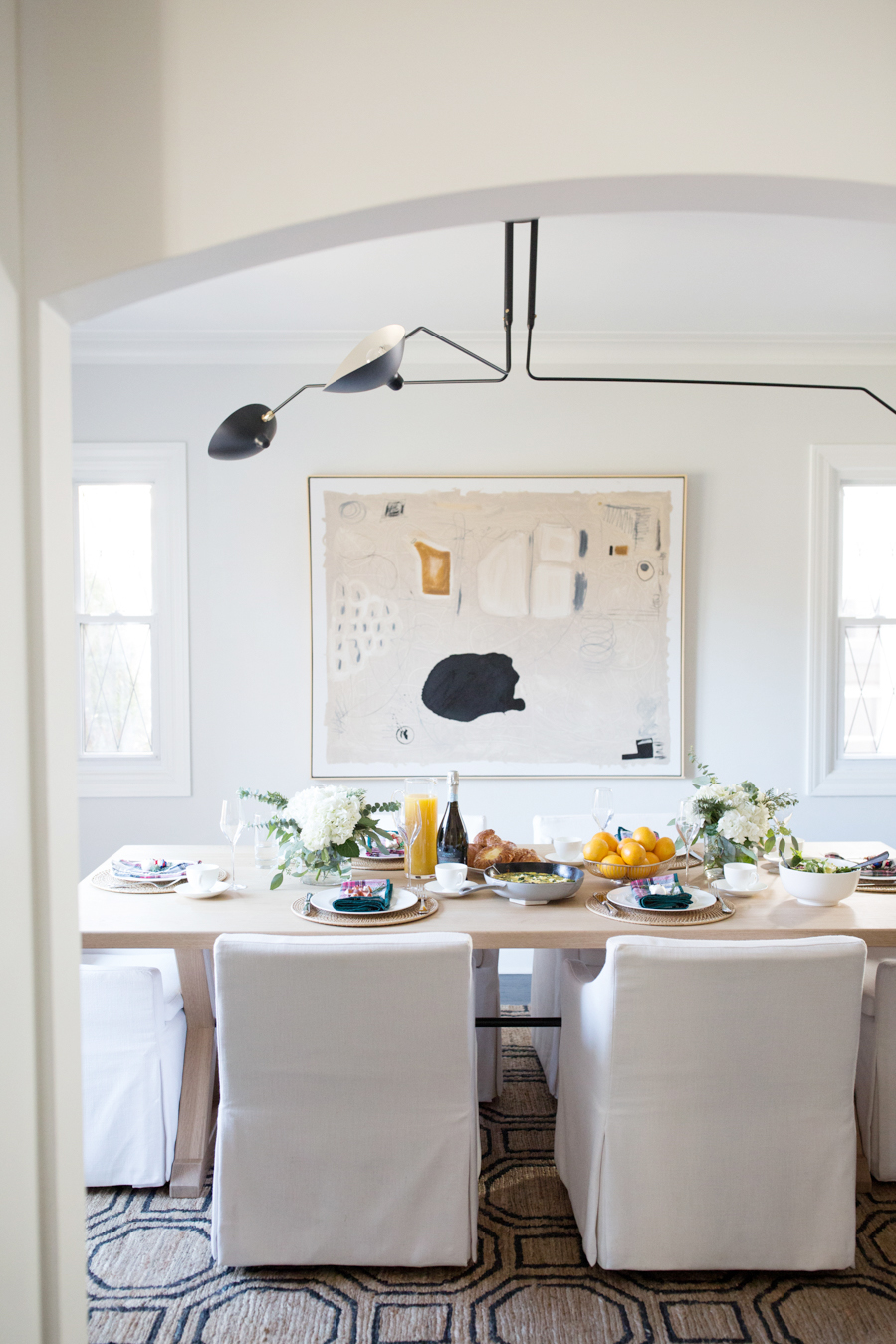 Holiday brunch
Now that we have a dining table large enough to seat 8, we planned a little holiday brunch with friends. We've been hosting lots of brunches since Margot was born – they're fun, easy, and can be put together with little to no work at all. Each year since moving to Chicago in 2010, I've hosted a Christmas party, and I always do everything I can to make the food and decor as easy as possible. I'll usually pick up croissants and fruit, and pick one thing to make – typically eggs or pancakes. This year, we made fritattas (ok my friend Brooke made them).
How I found my (old) napkins online
We already have all the basics needed to host a meal at home, although I only had one set of four plaid napkins, and the ones I already owned (and love) are no longer available at Williams-Sonoma. But I found them…on eBay! We now have a full set of eight! My mother-in-law just bought dozens of Radko ornaments on eBay and inspired me to do the same, and I used those to decorate each plate.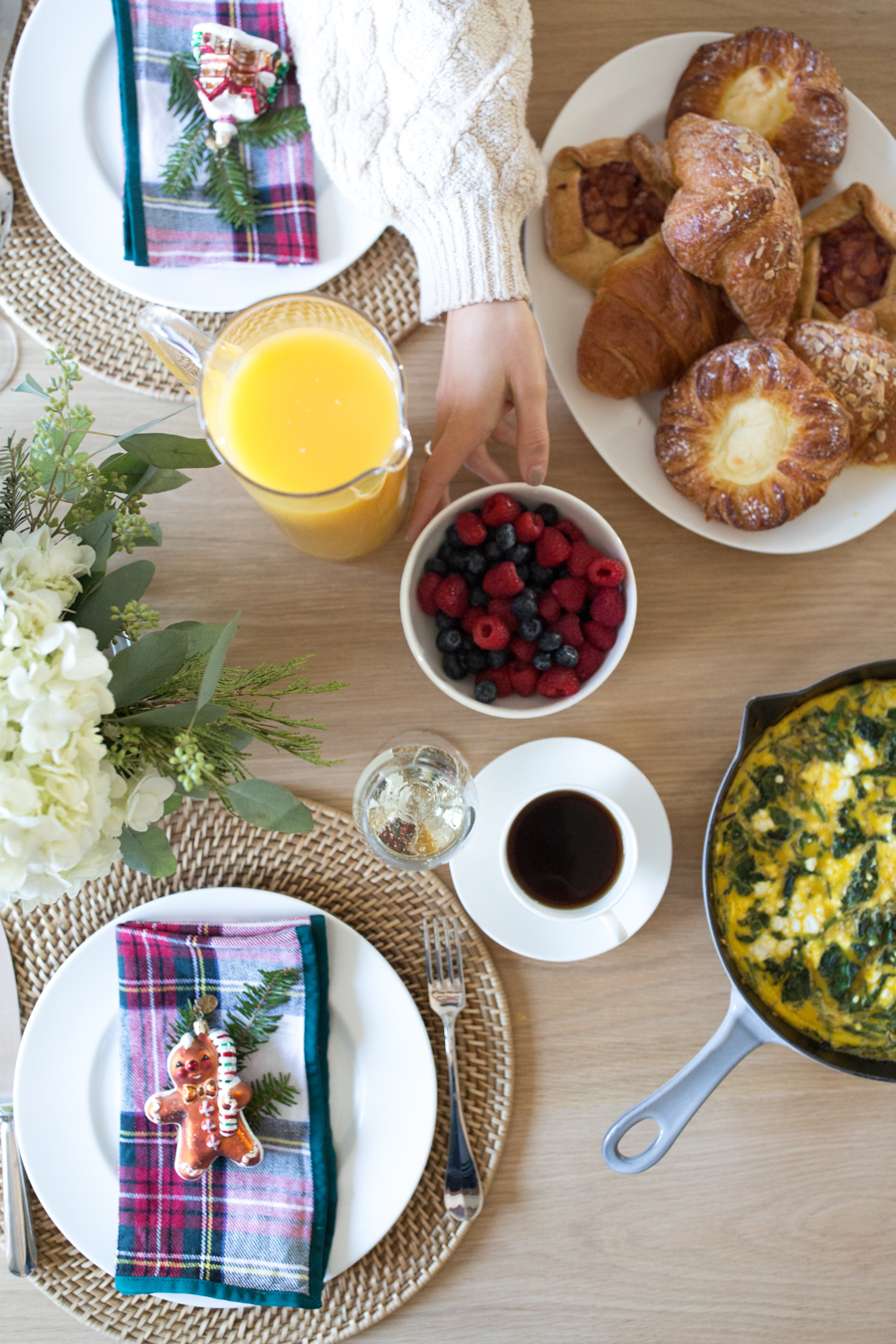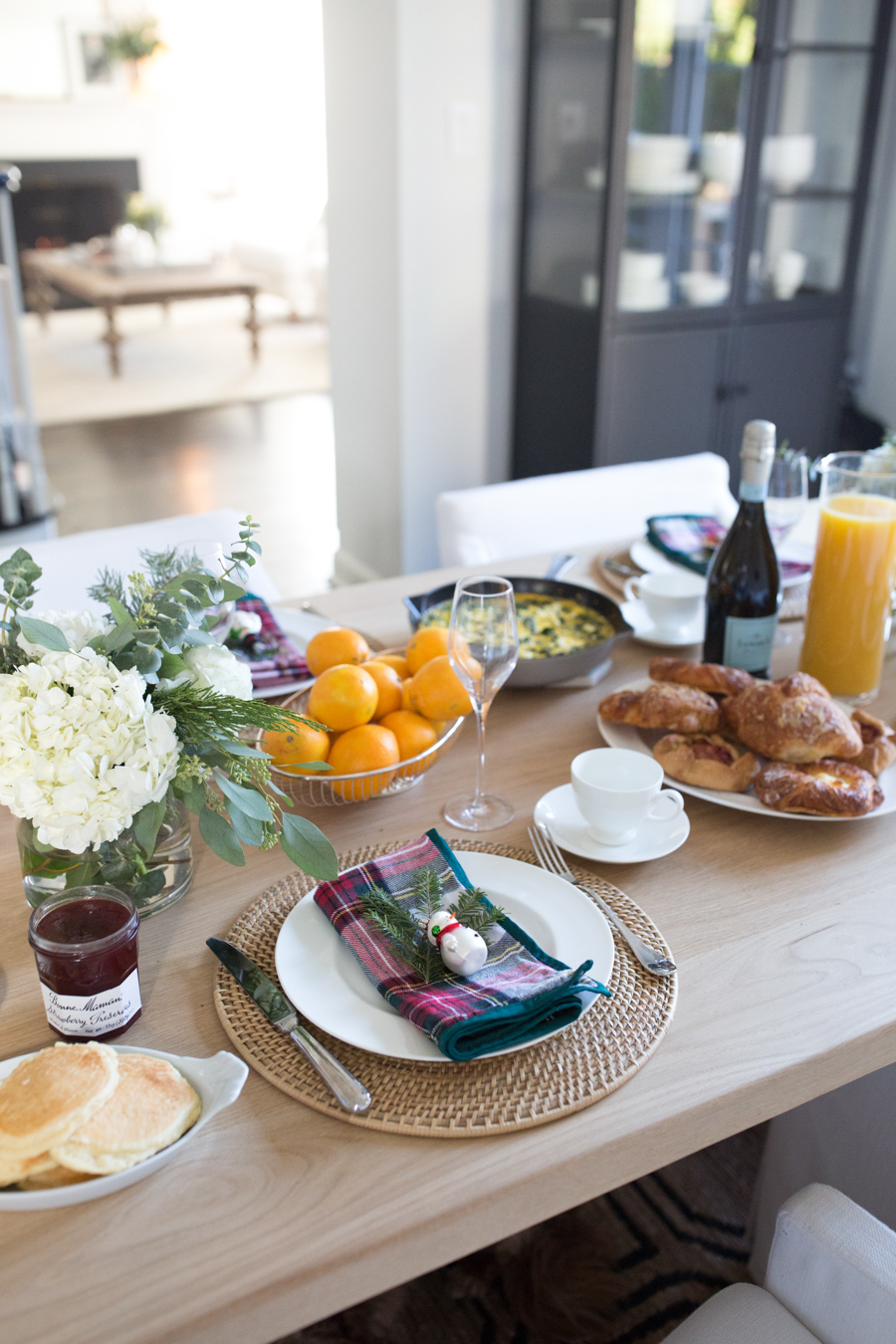 We bought this little silver bread basket on eBay and filled it with oranges. A simple search for "silver bread basket" and voila!