How to Make the Holidays Happier When You're Feeling Sad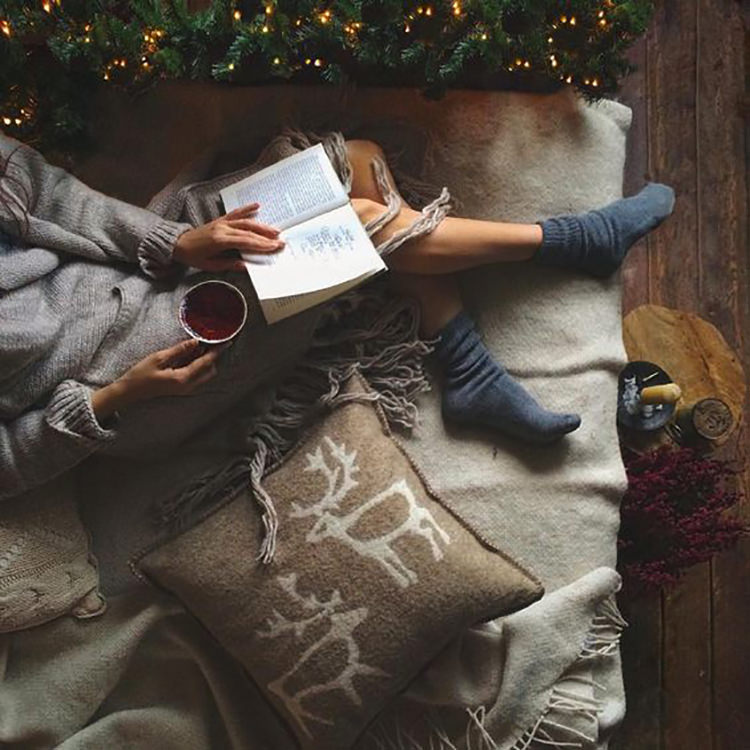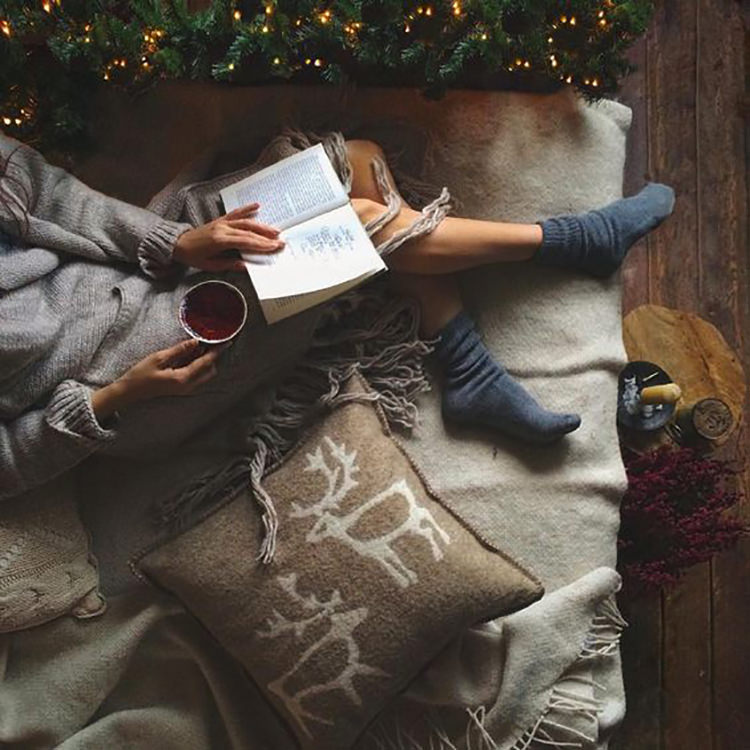 Two years ago, I woke up alone on Christmas morning and last year, woke up at my boyfriend's mom's house–everyone in matching Christmas pajamas. Proof that one lonely Christmas doesn't mean a lifetime of lonely Christmases. This year's feeling tough after what the sad news I received last weekend, but I'm determined to celebrate the holidays regardless. So how do you make the holidays happier when you're feeling sad? Here's what worked for me.
How to Make the Holidays Happier When You're Feeling Sad
It often seems as if almost everyone on instagram is living in a holiday episode of Gilmore Girls or Full House and when your situation is less than ideal, it can feel very isolating. So if you're struggling this season, know that you are not alone. There are ways to make your own memories and enjoy the holidays, even when things aren't exactly ideal.
Here are some things that have helped me make the holidays a little happier when I'm feeling sad.
Give
The one thing that always makes me feel good (and like I'm doing something worthwhile) is to do something kind for someone else. So in the spirit of Christmas, I can't think of a better time to share a little love and kindness with someone who needs it. It's not much, but when I'm out and see someone who needs food, I'll buy them a warm meal. And my boyfriend's mom and I are putting together bags of essentials (gloves, snacks, money for food, socks) for people in need in Chicago.
Treat yourself
Plan a trip, book a massage, order your favorite take-out, or cook a nice dinner and watch a favorite movie. Do something you know you'll enjoy. I happened to have a trip scheduled a few days after Jen passed away and decided not to cancel it even though I didn't feel up to traveling. There have been lots of sad moments mixed with happy ones but in the end, am so glad I took this trip.
Make plans
The year I spent Christmas Eve on my own at home, I found a few friends I could visit with for a few hours Christmas Eve and then again on Christmas Eve day. A quick call or face time with a friend or family member who isn't nearby can help a lot, too.

Do something festive
If you're feeling up for a little holiday cheer, watch a favorite Christmas movie, listen to some holiday tunes, pour yourself a little cider or cocoa, and bake yourself a batch of cookies. Not up for something festive? Try watching While You Were Sleeping. Lucy goes from spending the holidays alone to spending them with a new family. It's happy but not perfect, and happens to be one of my favorites.
Start something new
Not into the idea of anything Christmassy? Pick up a new book or finally start Six Feet Under, Game of Thrones, or House of Cards. Nothing like a funeral home, war, or politics to distract you from the holidays. Feeling especially motivated? Try organizing your closet.
Get through it
Whether you're spending the holidays among difficult family members or alone in your apartment, just accept that this is where you're at right now. Remember that things can be different next year.
Think of the positive
You can't let a few days change the way you look at your life. Use this time to reflect on the good in your life. Reflect on what you've accomplished this year. Make a list of things you're hopeful for in the new year, too. Your life may not feel perfect but perhaps you can find a silver lining or two.
image via