How to Reduce Stress and Anxiety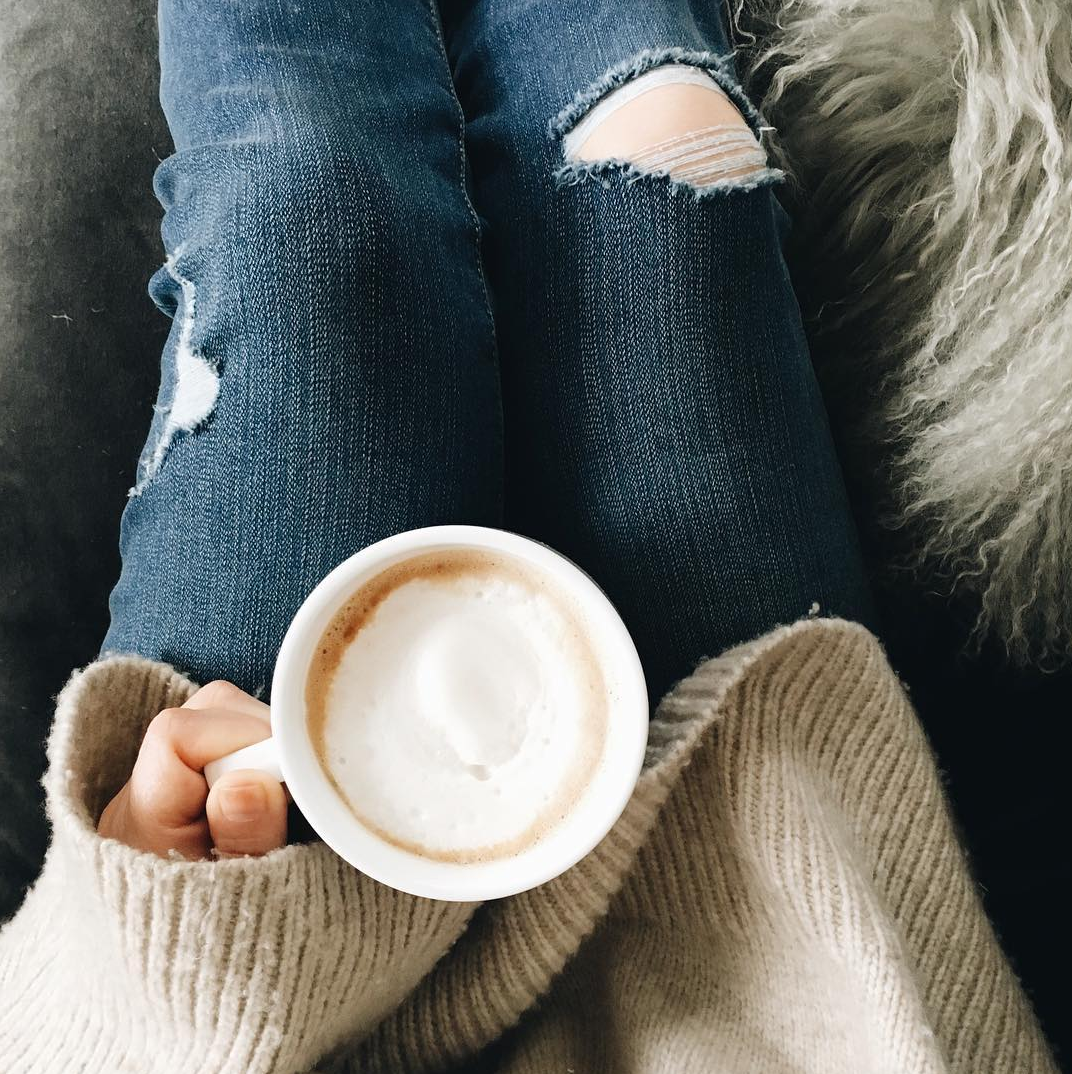 When things aren't overbooked or crazy, when I don't feel spread thin, and when I can work out at least 4-5 days a week, I feel great. But the last quarter of 2016 brought two moves–a new home and a new office. I returned from a 10 day trip to CA to an unpacked and unfinished home, a new (anxious) pup, and our busiest season of work, unable to work out for a few months due to some issues with my back, and then my half-sister passed away. Let's talk about how to reduce stress and anxiety.
How to Reduce Stress and Anxiety
The thing is, life has a way of throwing things at us and it's so important to learn how to take care of ourselves when it all feels like too much. I identified the things that stress me out and have been taking steps to slow down, unplug, and feel less anxious.
Check out
Earlier this week, I was on a video conference call for almost 6 hours. It went very well but I really needed to not see a screen again once I finished work. So I put my phone on silent, closed my laptop, and curled up with my new book. Texts and calls were missed but cell phones don't mean we have to be accessible 24/7.
Take at least one hour to disconnect from email, social media, and texting, and spend some time doing something that will help you relax. And while you're at it, try walking down the street or waiting in line without your phone in your hand. Snap that photo for instagram if you need to but take the time to be in the moment and edit and post later.
And if you're at home, consider setting the scene. Play some relaxing music, make a cup of tea, or light a candle.
Step away from your desk
I'm happiest when I can take a break from work to work out during the work day, but that isn't always an option. So try going for a walk, sitting at a coffee shop, or reading for 15 minutes to give your mind (and eyes) some time to relax.
Get rid of the clutter
Few things make me feel better than relaxing in a clean and organized home. I realize not everyone shares my passion for order, but try decluttering one are of your home and see how it feels. I used to have so much crap, so I wasn't always like this. I'll share more about how I stay organized soon, but if your drawers are a mess, closets are overflowing, and there's just generally "stuff" taking up space, it's time for a chance. It's amazing how much letting go of "things" will help you feel less stressed.
Work out
If you're one of those people who feels great after a workout, this should seem obvious. If not, consider trying a few new workouts until you find one that leaves you feeling great. I used to hate working out but finding the right one changed me. I now do a mix of spinning and yoga. It's my time to completely check out and do something good for me, and can completely change my mood in the best possible way.
Make healthier choices
There are so many healthy on-the-go options these days, so consider skipping sugary snacks and treats and going for a cleaner, more natural alternative. You can see some of my favorite snacks here.

Don't isolate yourself or make too many plans
This comes down to knowing what you need. I need down time in order to feel balanced, so I try to make sure that I have down time, but that I make time for friends, too. Having a night to relax at home is essential, and even if you don't think you need it, chances are a slow evening at home might help you. But seeing your friends is just as important, so find a healthy balance and give yourself what you need.
Play something moody
I talked about listening to music when relaxing at home, but playing something calming on your way to work or while you're working can really help. My favorites? Bon Iver, James Vincent McMorrow, Andrew Belle, Milo Greene, S. Carey, and The Head and The Heart.
Do something that makes you happy
Visit your favorite coffee shop, watch your go-to happy place movie (Father of the Bride or Something's Gotta Give, anyone?), or treat yourself to a massage or pedicure.
Talk to Someone
Whether it's a friend, family member, or therapist, talk to someone about your stress. You can also try writing down how you're feeling–why you feel the way you do along with things you can do to feel better. One of my best friends happens to be a therapist and is someone I can always count on. If you happen to be in the SF area, that's where she practices, and while she's not technically my therapist, I can vouch for the fact that she's a wonderful human being and has helped me get through a lot.
Meditate
I still haven't done this and would love some advice on how to get started.