How Moving to a New City Alone Changed My Life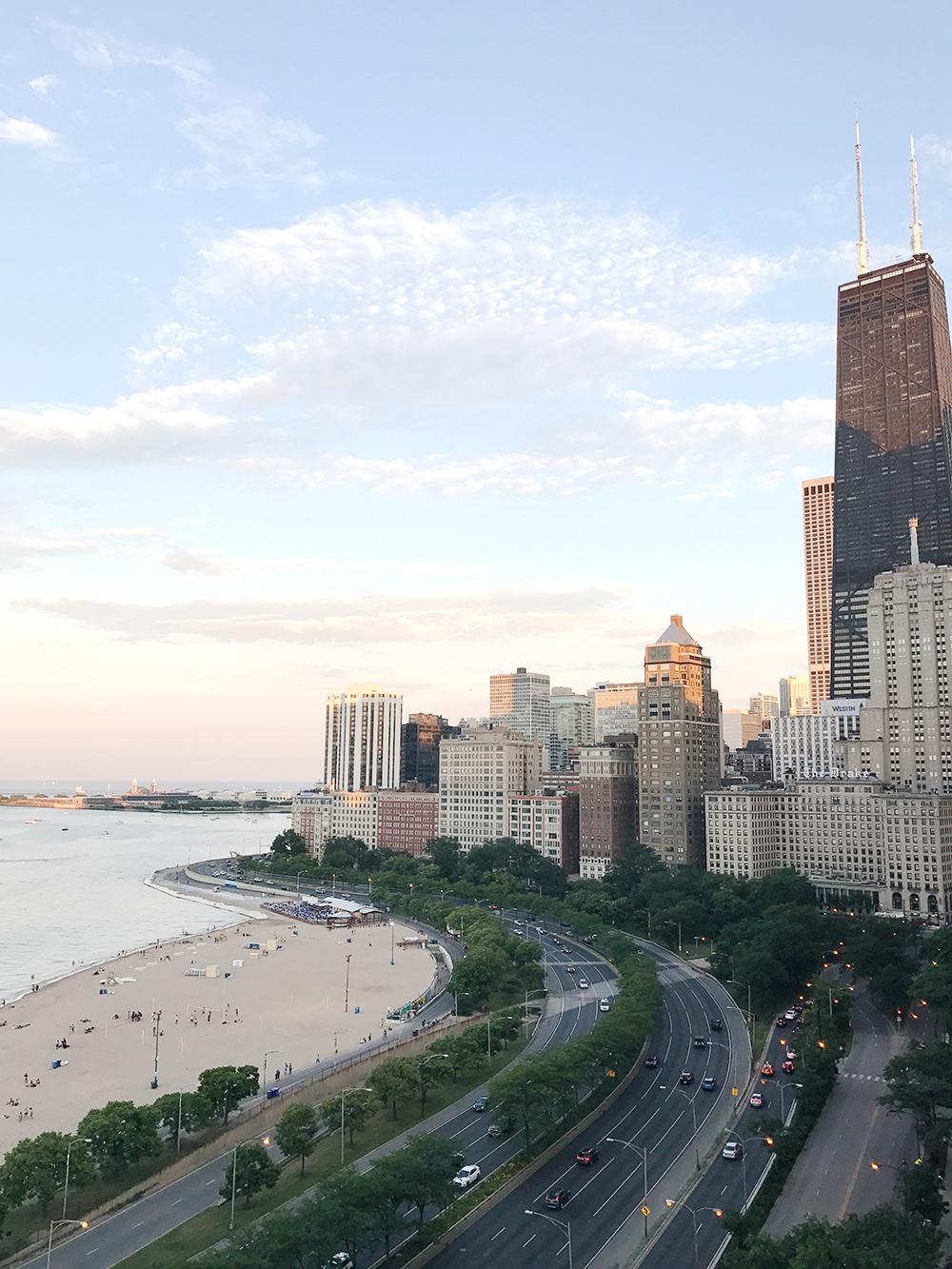 Moving from Los Angeles to Chicago–a city where I knew no one–helped me grow more than I ever could have imagined. I had no idea who I was or what I really wanted in my 20s – those years were spent in finishing school just 90 minutes from my hometown in a dead-end relationships all while struggling to figure my career and life out. I want to talk about how moving to a new city alone changed my life.
How Moving to a New City Alone Changed My Life
I had no idea how to get out of the rut I was in and convinced myself that I maybe didn't want to work, focusing all my energy into getting married and having kids by the time I was 30, because surely that would solve all my problems. I'm so glad that didn't work out when I thought it should.
Here's what I learned when moved from the West Coast to the Midwest, and how starting over in a new city completely changed my life.
I became open minded
As a creature of habit, nothing could have prepared me for how much my day-to-day life would change. Or having to wear snow boots half the year. I woke up on August 2, 2010 in a new city without a regular grocery store, favorite lunch spot, or a close friend nearby. My first apartment was a high rise with a doorman (for safety) and my most recent one was just a few feet off the ground floor. In the past almost 7 years, I've lived in 5 Chicago neighborhoods.
I went from working at home from 2007-2016 to working with a business partner, then in an office a few days a week, and eventually, to a full-time team of 5 and a p/t director of brand partnerships (who I work very closely with / is now a good friend).
I tried new things
From saying yes to events and plans I wouldn't normally say yes to, I learned to put myself in new situations in order to meet new people and ultimately, to grow as a person. I hate public speaking but have said yes to speaking engagements on my own a few times because I know it's good for me.
This might seem random, but I gave up all seafood when I was 9 and started eating (some) seafood again a few years ago. A seemingly small feat–but I was a really picky eater and became a lot more adventurous. At least for me.I grew up
From learning to navigate the city to moving to an "up and coming neighborhood" to taking public transit on my own–something I'm ashamed to admit I was nervous to do–I learned how important it is to put myself in situations that make me uncomfortable. Things that were once a big deal are second nature now.
It meant putting myself out there–saying yes when invited to try something new, going to events where I didn't know anyone, and experiencing new things.
I learned how to be on my own
After dating someone for the entirety of my 20s, I didn't really know how to be on my own. From the day-to-day to the big stuff, I was forced to figure it out. One Christmas, I woke up at home in Chicago–just me and Buddy. A year later I was waking up at Conor's mom's house in the suburbs. Learning to navigate the city and getting through nights, weekends, losses, and moving made me so much stronger. As tough as it felt at times, I wouldn't change a thing.
I was on my own but not alone, and finally figured out what I was capable of.
I dated for the first time ever
After spending 19-almost 29 in a serious relationship, I found myself going into 30 single for the first time in my adult life, and was ready to start dating. It was everything from fun to a little bit terrible, but I learned, grew, and at least I got some great stories out of it, right?
I forced myself to networked
I went from having very few friends and no real network outside of them to having a good group of close friends and a pretty great network here in Chicago. I'm so lucky to have met some great friends in this city. And I found a wonderful support system in my friends.
I redefined the meaning of home
It took a while, but Chicago feels more like home than LA ever did. It's where I started The Everygirl and met the man I'm going to marry. I always imagined possibly leaving someday, but in a few months, I'll have a husband, in-laws, and a big, wonderful extended family in Chicago. My move completely shaped my life–who I've become and how I will be–and I can't imaging living anywhere else.
I used to look at the city skyline in awe of the fact that I lived here and then one day, that disbelief went away. One day, I touched down at ORD and that was it. I was home.