New Year Resolution Ideas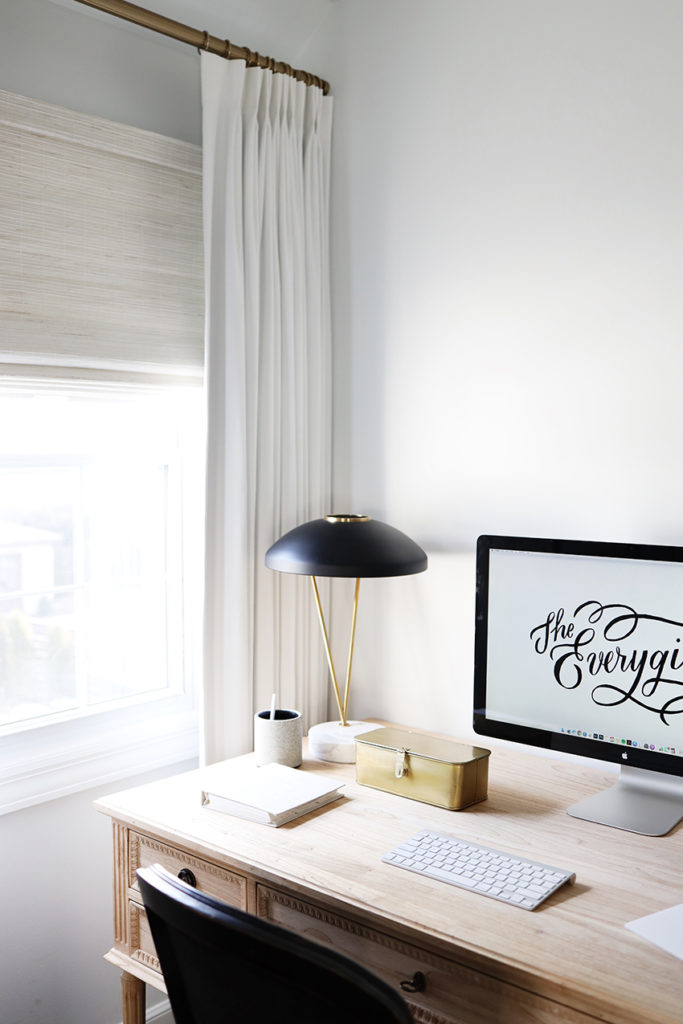 Happy 2020! Every year, I write out a list of goals to try to focus on in the new year. I always call them goals and not resolutions because goals feel less lofty, and less like big, crazy things (work out 5 days a week, give up sugar, and lose 10 lbs) that I have to complete or else I've failed. These lists are usually very achievable tasks written to inspire me to do my best and to be happier, healthier, and a bit more…well-rounded. This year, I'm adding the list to my reminders app and setting quarterly check-ins to see how I'm doing, and to hopefully motivate me to stay on track. I've never done this and plan to check in with you, too. Here are my new year resolution ideas (or goals!)
New Year Resolution Ideas
The point is, I don't always make it, but that's ok. Let's take a look at my 2019 goals and see how I did.
Be a good mom
I hope I've done this. Conor says I'm a great mom so there's that. Since I did not grow up feeling unconditionally loved, it has been so important from day 1 that Margot knows how much I love her and that I'll always be there for her.
Explore my city
I said I wanted to go to museums, classes, events, and parks with Margot. We visited the aquarium, both the Brookfield and LP zoos, nature museum, lake, conservatory, took a few trips to the farmers market and a pumpkin patch, but that's not that much in a year. I also signed up for Big City Readers but we missed half the classes due to a house guest and 3 weeks of sickness. The point is, I could be better about doing more with her in 2020. She's also a lot more of a person these days and there's so much more she can do. Hoping to stay motivated during winter when it feels too cold to want to leave the house.
Read more
Nope.
Take better care of myself
This one didn't start off great but I ended on a higher note. Got back into pilates and started at-home workouts. Feeling a lot more motivated in 2020.
Grow my company
Yes! We definitely grew both!
Invest, save, and spend wisely
I had a goal to reach a certain number in savings by the end of the year and made it!
Finish our house
Right on top of that, Rose.
Give back
I donated and volunteered in 2019 but there is always room to give more. I am also so proud of the work The Everygirl/Everymom team did over the holidays. We volunteered with a few local organizations and sponsored several families for Thanksgiving and Christmas.
Cook
I had a baby. This did not happen.
Bake a pie
Haha. No.
Keep blogging
Yes! Why this is after "bake a pie" I'll never know but I did do this. Took some breaks and hardly blogged weekly, but I did keep it up.
And now, my resolutions for this year
Put my physical health first
I always made working out a priority. And then I had Margot, and my needs were instantly the last to be met. Balancing work and time away from my baby, was a struggle. It was often the case that I felt like I needed to spend every moment that I wasn't working with her. I still feel that way most of the time.
I realize it might sound like a lot to say I'm prioritizing my health before everything and everyone, but hear me out. If we don't take care of ourselves, how are we going to be able to give our best selves to everyone around us? Skipping a workout and grabbing take-out is a lot easier than working out and meal prepping, but when I do those things, I feel better. I feel happier. Stronger. More balanced. I'm better at work and I'm a better mom and wife, too.
My why for fitness goals
This isn't about weight loss or lofty fitness goals, although I would be lying if I said I didn't want to be fit again. I need to give myself 45 min to an hour to do something for me at least 4 days a week, and ideally get some movement in most of the other days of the week. Exercise is something that allows me to unplug, move my body, and feel good. When I worked out 4-5 days a week, meal prepped, and ate mostly paleo, I felt better than ever.
Getting it done
Scheduling workouts as a working mom has been tough. I hate early morning workouts since they aren't something I want to get over with. They don't bring me any joy and I actually dread them. I find that I'm the happiest and most centered when I take a break from my day to work out (late morning or lunch). I just need to get on a schedule and make it happen. If I give myself that 30-60 minutes a day, I know I'll feel better. I've worked out 4/6 days in 2020, meal prepped, and ate clean, healthy, nutrient-rich food, and feel better (mentally) than I have in months.
Prioritize my mental health, too
I've been dealing with some anxiety/pain from my and haven't done the best job managing it on my own. Becoming a mom has brought up a lot for me. It's really, really painful to see/feel how much I love Margot and know that I didn't really receive that same unconditional love. Lots of painful memories have been coming up, I've felt so much guilt, anxiety etc. Starting next Monday, I will be looking for a new therapist so I can be in the best possible place before we welcome a new baby into our family. It's one of those things that's difficult to prioritize and finding someone you connect with can be as awful as dating, but working through everything will make me a better wife, mom, friend, and a happier person.
Be a good mom to two little girls
For (almost) a year, I didn't feel like the best mom. It took until around 8 months to feel like I was getting into a groove with Margot, and when she turned 1 last July, things really changed for the better. At 18 months, she's so much fun, and we have the sweetest relationship. I hope I can continue to be a good mom to Margot and make sure she always feels loved, important, and special, all while adjusting to life with a newborn. Even though we're a little more than 6 months away from having a toddler and newborn, the thought of meeting both their needs and not always feeling guilty or overwhelmed already feels like a lot.
Be present
I am so guilty of scrolling through instagram or texting throughout the day. I've been working really hard to spend less time doing that, and more time being in the moment, wherever I am. I set up alerts and limits on my phone, and am just doing my best to unplug. Turning off text notifications really helped!
This is most important when I'm with Margot. I usually leave my phone on my nightstand until my work day starts and it's my favorite time of day. It's often the case that I have work to finish up, and really want to make the most of the time I have with her. I could be a lot better about this when I'm with Conor, too.
Date my husband again
Speaking of my husband…we have done a truly terrible job at this one. The first year of parenthood was so hard and I never wanted to leave Margot with just anyone, so we don't really have a sitter and rarely go out. My mother-in-law helps when we have an event or plans but we're just not the best at making a plan on our own unless it's a birthday or anniversary. In the beginning, it felt like a lot to start paying someone to watch our daughter Monday – Friday, so hiring a sitter one night a week on top of that so we could go out and spend more money on food sounded like too much.
Conor and I had such a great talk the other day, and we are on the same page on this one.
Mostly about strengthening our marriage, connecting, and getting to the best possible place we can as a couple (not just as parents) before having another baby. That means more quality time together. Alone. Away from Margot. The reality is that I don't want to go out to dinner every week. I'm such a homebody, I'm pregnant, and it's so cold right now. Leaving the house is just not that enjoyable, but we talked about other things we can do. Last week, we took a real lunch break together and went on a day date. He's going to try Pilates. Enjoying a nice dinner or sitting by the fire with wine (I miss wine) is a good one, too. We also do need to plan some date nights, but are working on ways to connect each week that aren't going out to dinner.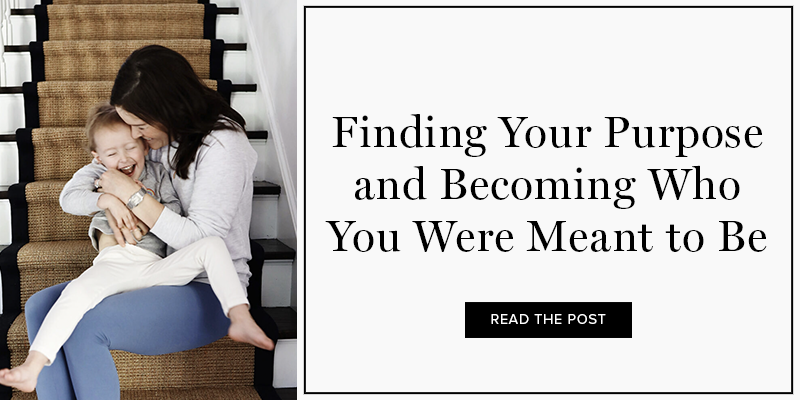 Get away before we become parents again
We will likely not travel for a year after this baby comes because traveling with a 2 year old an infant sounds like the opposite of a vacation, so I'm hoping we can get away in the next few months. Conor actually messaged my friend Brooke and asked her if she'd ask me to go on a trip (just us girls) for 2 or 3 nights. I hate to admit this but leaving Margot is not easy for me. I worry that something bad will happen to her if we're both out of town, but wouldn't worry if she was with Conor. I'm hoping a trip with Brooke that will help me ease into a trip with just Conor, because we really need that time away together.
Read something (literally anything)
Setting the bar really low here, but I'm hoping to finish (this is painfully embarrassing) at least 1-2 books this year. I know, I know. But I didn't finish one book last year. I usually watch TV or work on my blog once Margot is asleep, and weekends are my full days with Margot. When she naps, I usually try to get a workout in, work on my blog, clean, or just lay there, so that would be a great time to slow down and curl up with a good book.
Judge away. And please share your favorite books.
Finish our home
This May will mark 2 years in our house, and my other homes have all been finished within a few short months. Our bedroom, the office (you can see a peek in this post will be baby girl's nursery), the sunroom (that'll be the new office), and our living room are still not done. They're all fine enough but don't feel how I want them to feel. I just sort of threw things together without a plan, got a coffee table that was too big, then launched Anecdote.
I have a lengthier post coming on this, but this chaise arrives Friday (!), we just got two of these, I have a new bed and nightstands coming, and I'm switching out a few rugs, lamps, and hanging art to finally get this place feeling like home. More on all of that soon.
Keep up the old blog
I don't really have a set number of posts that I'd like to publish, but I do want to figure out some sort of time that will allow me to really sit down and dive into my blog. It's so hard to find the time, energy, and motivation since Margot, Conor, TEG, and TEM all come first. I have the longest list of posts to write, house updates to share, suggestions/topics from you, and apparently, you guys miss Life Lately. Sometimes, my heart is in it and sometimes, I need a break. I am not one to post for the sake of posting (ever), and right now, I'm in it. Hoping that sticks!
Grow TEG/TEM/Anecdote
The Everygirl, The Everymom, and now Anecdote. I've spent this week in meetings planning for 2020 for both TEG and TEM and feel so excited about what's in store. We're spending tomorrow talking about some new things we've been wanting to do, and how to make them happen. I am the least-involved Anecdote partner since I'm already running another company, but it's been fun doing a little consulting and social planning.
Do what I can do take care of our planet
This is something that's always mattered to me, but I want to be even better this year. I recycle my coffee capsules, buy recycled toilet paper and paper towels, use rags instead of paper towels, don't take long showers, and donate what I can, too. BUT – there have been too many times when food goes to waste, or I buy something in unnecessary packaging, and I need to cut back on online orders to reduce the number of boxes that show up in this house. I barely drive and have under 5k miles on my car 2.5 years into my lease, bu
Say no when I need to
Say no to everything that doesn't feel like an immediate "YES!" (specifically, anything I'm not excited about. I said no to so much sponsored content last year, and it felt so, so good. There were a total of 24 sponsored instagram posts in my feed on instagram. That's it. This year, I'm starting the year off in that headspace, and will only say yes when it's a YES, DEFINITELY. I have a partnership I'm shooting this weekend that was an immediate/easy yes, and two I've already turned down.
This applies to life beyond my blog. I get really anxious when someone asks to make plans when I am feeling overwhelmed with family/life/work, but have to take care of myself. Over the years, I have learned when I need to slow down and unplug. Days where I lay around, recharge, and do nothing aren't really a thing since I'm a mom, but I can spend my nights laying on the sofa. I got a lot better at this toward the end of 2019 and hope to keep that up. I realize it might sound terrible to say it's a goal to tell people I don't want to see them, but that's not it at all. Sometimes, you need to not do anything.
Spend/save money mindfully
I actually did a great job saving this year, but I also probably placed more amazon orders than needed and didn't think through some purchases as well as I could have. This year, I'm going to ask myself if I really need something before buying it.