Hello 2020: Remembering the Last Decade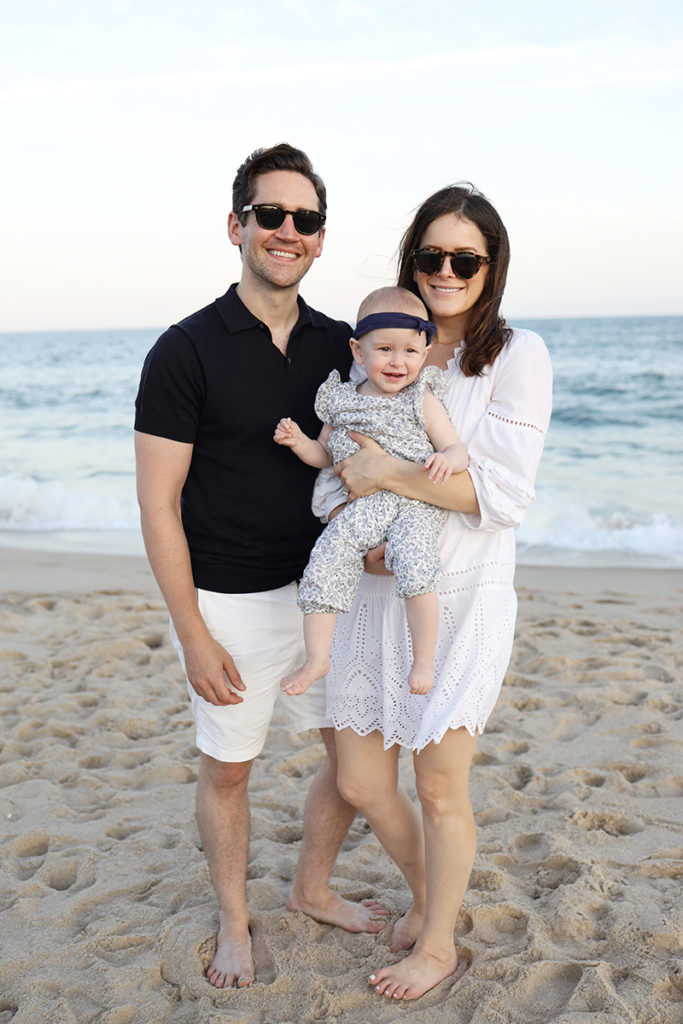 Ten years ago, I was 27, living in Los Angeles, and trying to figure out my career as a self-taught blog designer. It wasn't the best time for me, and I found myself really struggling and stuck in a dead-end relationship with a verbally abusive sociopath. I hit a low point and knew I had to make a change if I was ever going to find happiness. After a sort of random and spontaneous trip to Nashville, San Antonio, and Chicago with friends I had made through blogging, I found myself in the city I now call home.
I was actually sure I was going to move to Nashville after the best couple of days there and connecting with some really wonderful people. Then came Chicago. I hadn't connected with anyone but there was something about this city. I'm not sure what came over me, but I was left with this feeling that this was where I was supposed to end up.
Hello 2020: Remembering the Last Decade
Looking back on the last 10 years
The ups, the downs, and how much things have changed. There was so much good, but the decade started out with me feeling lost and depressed, and it was a road to get to where I am today. That's also not to say that life is perfect today, because no one has a perfect life, but, there's so much good and I am so grateful. The person I was closest to (my great aunt Rose) lost her memory and forgot who I was. With that, came what felt like a door closing on one of the most meaningful relationships I've ever had with anyone.
Life really changed
I ended a 10 year relationship, but that was for the best. It's sad I stayed with someone who treated me so badly for so long, but I got out. Dating for the first time in my adult life, lots of chasing the wrong guys (live and learn) and a few break-ups, too. Things really fell apart with my family – not that they were good in the first place – but it got so much worse and I crumbled during what was supposed to be one of the happiest times in my life. I had major oral surgery and f-i-v-e root canals. The most expensive and painful few months of my life, but right when that all came to a close, I met Conor. I got married, traveled to Europe for the first, second third, etc times, became a mom, bought my first home, launched The Everygirl, The Everymom, and most recently, Anecdote.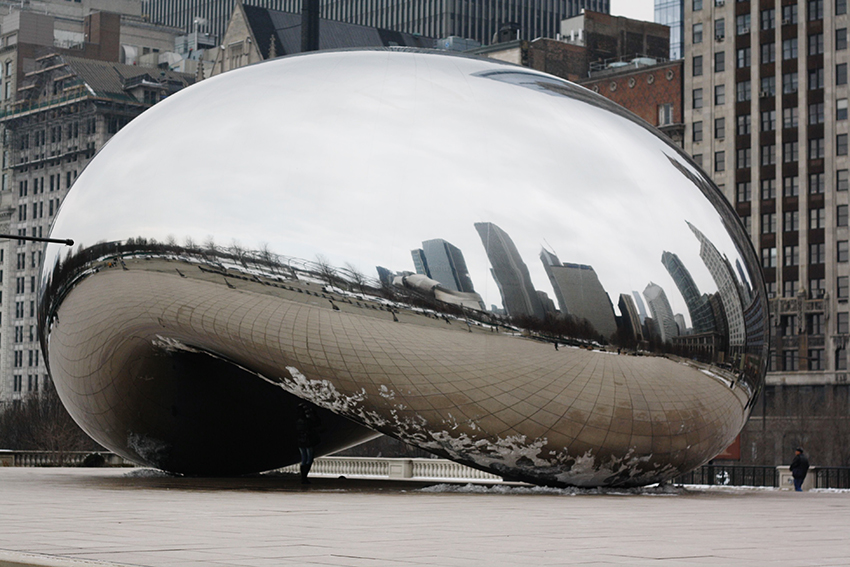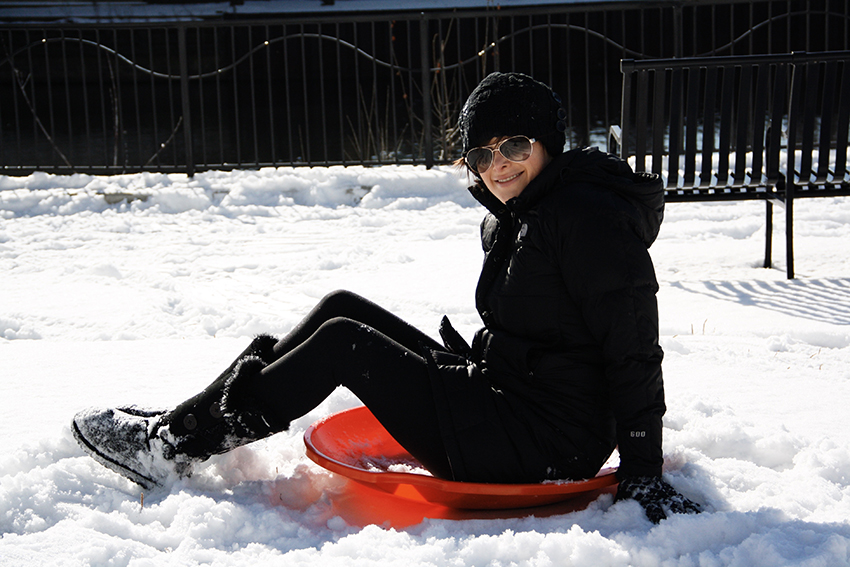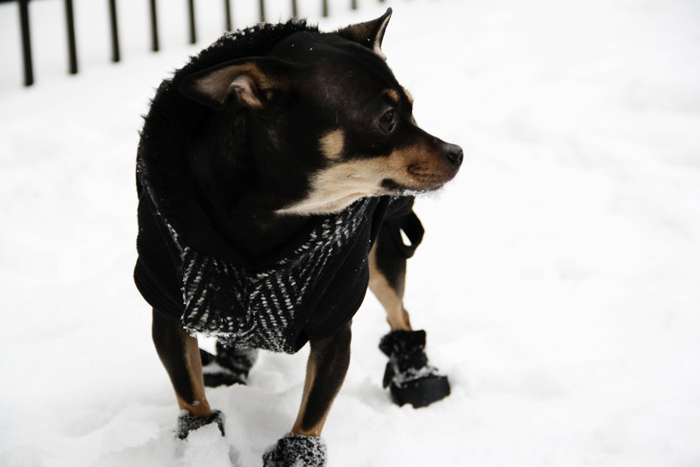 2010
I spent all of February and the first week of March in Chicago to see if I could handle winter before moving across the country from Los Angeles. I didn't know anyone and worked for myself as a blog designer, so I needed to test the waters before doing something that seemed so extreme. After I went back home, I fell into a terrible depression, realizing how awful life was in LA. I felt completely broken. My family wasn't very supportive, I was in an awful relationship, and I was in a hole. The only way to get out was to make a drastic change.
I moved from LA to Chicago
On August 1, 2010, 6 months after my test run in Chicago, I made the move. I turned 28 the following month and even though I moved halfway across the country from Los Angeles, and continued to stay in that awful relationship I had been in since I was 19. That went on for about 2 more years until I finally grew enough on my own and found the strength to leave. If you're with someone who brings you down, isn't kind, and makes you feel terrible about yourself, run. I was designing anywhere from 5-10 blogs a week, visited NYC for the first time that fall, and had my first two photoshoots that year! I also chopped all my hair off right before the move. Eek.
2011
My blog design business wasn't doing too well, and I found myself dipping into savings each month. Since I was self-taught and only worked with the blogger platform and everyone was moving to WordPress, I knew I was at a crossroads. My options were to figure out a new career or to really study graphic/web design and learn WordPress. The thing is, I wasn't passionate about designing blogs but didn't know what to do. I did know I wanted to do something more meaningful and had this dream of starting a magazine, but there was just no way. So I started designing digital scrapbook kits and taking on some photography projects (mostly family/newborn sessions and an engagement shoot or two) to make some extra money. We started working on The Everygirl that August, just one year after I moved to Chicago.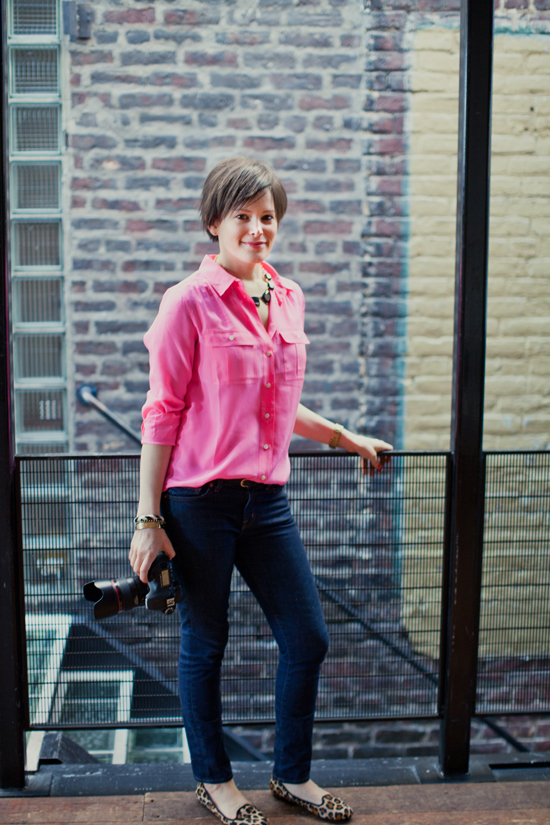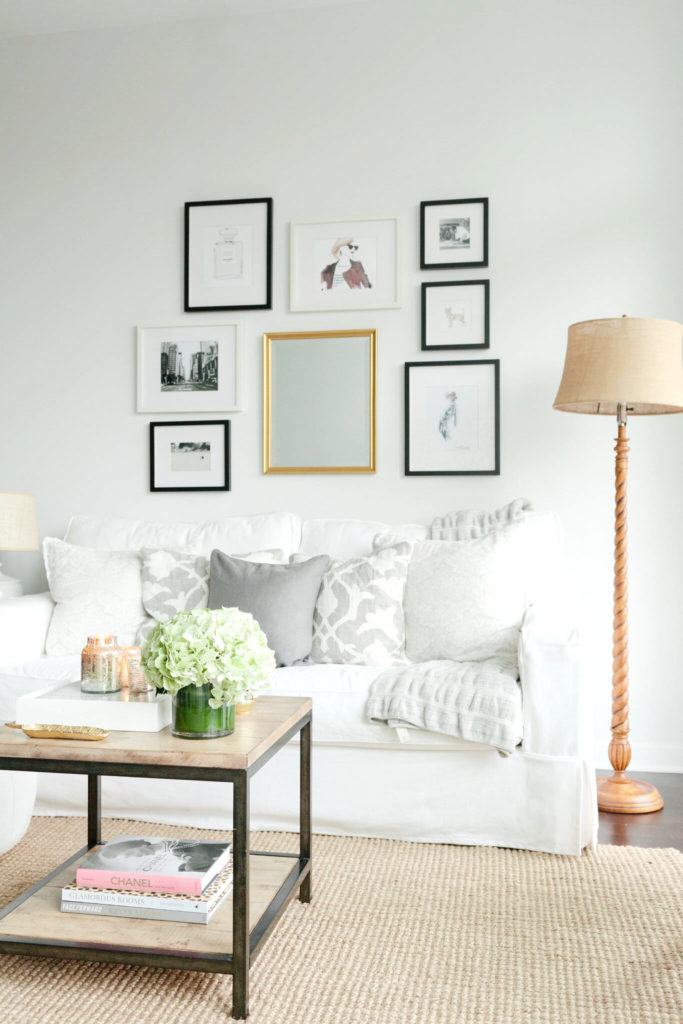 2012, A new business
I cofounded a website and just a few months later, it was named by Forbes as a top 100 website for women. Sounds too good to be true and we love(d) what we do, but it was a lot of work, and we weren't able to pay ourselves salaries for years. I kept working on blogs to pay the bills and was at the computer until around 2AM most days, and found myself working nights and weekends. I was so happy and passionate about everything I was doing, but the following year, it took a toll.
First home tour
My home was featured in Rue Magazine (my first feature! I was so, so nervous!), and a few months later, I gave up my too-expensive tiny high-rise apartment for a vintage walk-up on the border of Lincoln Park and Lakeview.
Single for the first time in my adult life
I photographed a home tour for Glitter Guide and finally broke up with that jerk I had been dating since I was 19. Finally. It was July 3 and he "needed space" and I was just done. He was so cruel and looking back, I can't believe I put up with his crap, but I was so broken, and just two months before my 30th, I found myself single for the first time in my adult life (terrifying). I quite literally didn't know how to date. I was in this crazy place of really being on my own for the first time at 30. It felt terrifying at the time, but I'm so glad it worked out this way.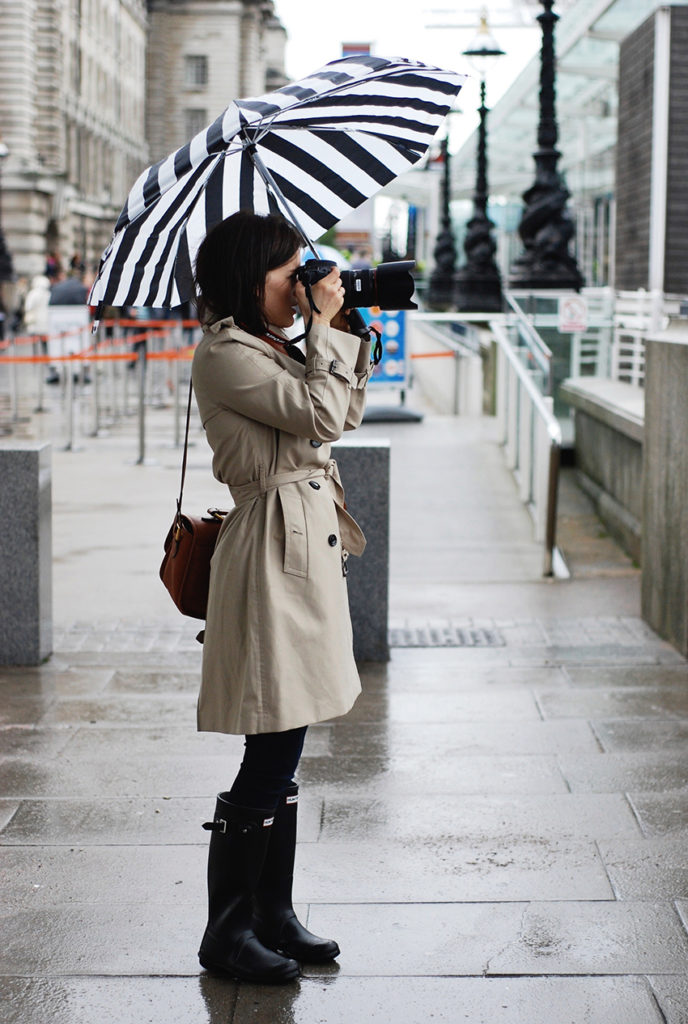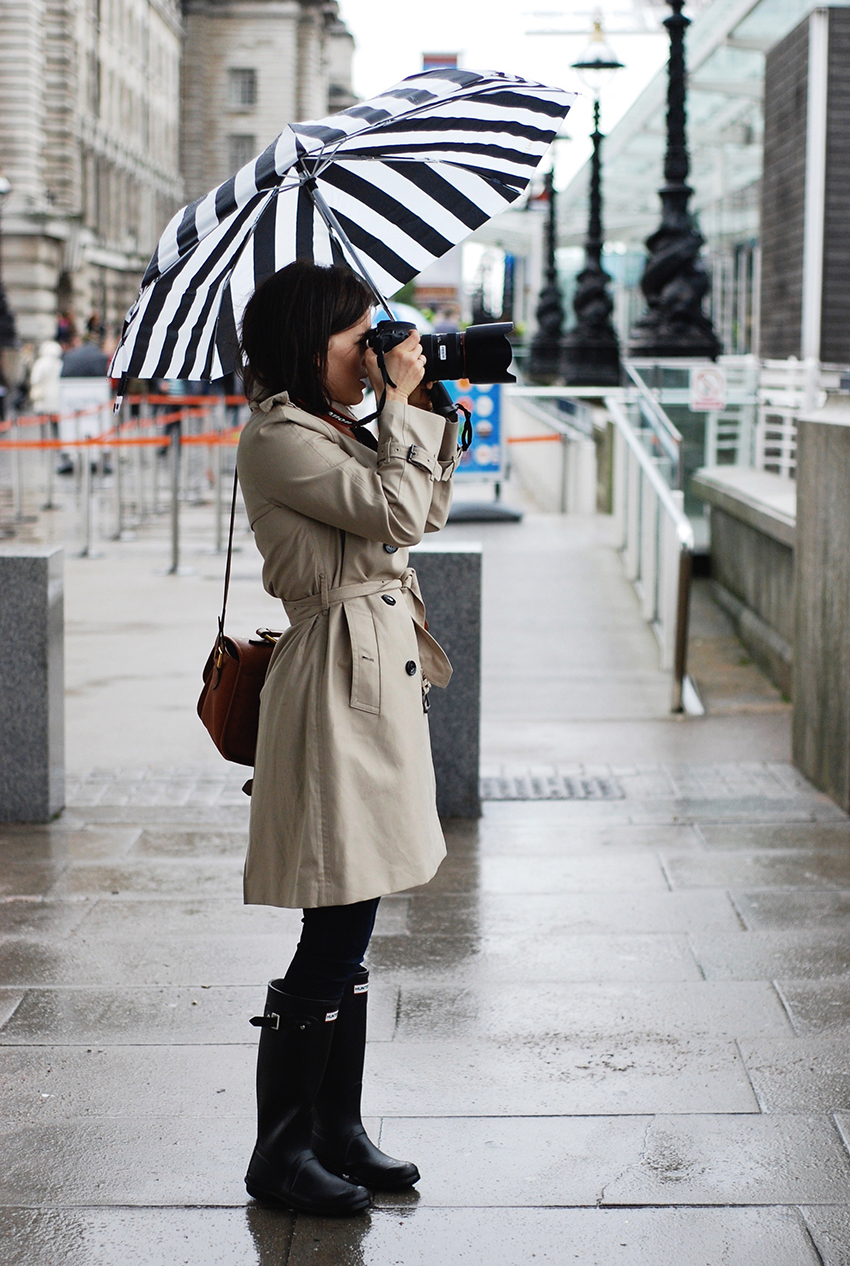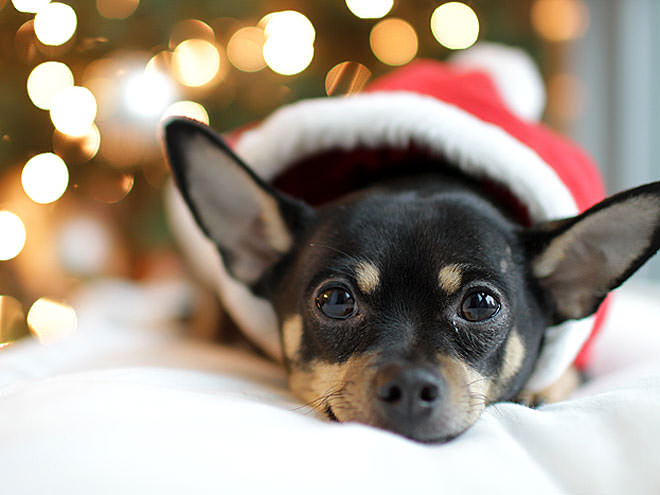 2013
This was the year I traveled to London, Paris, and Rome for the first time (my first time in Europe). I had this goal to make it there by 30 but it didn't happen, but a month after my 31st, it did, and the timing was perfect. A reminder that timelines are stupid. Just a few weeks after I landed back in the states, I almost lost Buddy to an autoimmune disorder. It was one of the worst weeks of my life, and I completely fell apart. But a week in the hospital, two blood transfusions, a dose of chemo, endless meds, and almost $6000 later (over half my savings), he recovered, came back to me, and has been perfect since. That was the first time I ever took on credit card debt, and I would do it all over again in a second to save him.
A "failed" venture
We launched The Everygirl's shop which ended up being way more work than it was worth. We didn't lose money and probably just broke even, but the packaging/shipping/dealing with a warehouse was just such a pain.
CrossFit
I tore my meniscus and sustained a few CrossFit injuries that year, too. I also got shingles this year, which marked the beginning of me wanting to take better care of myself, and to allow myself time to slow down a bit. This is something I've really worked on and am still working on. It took a while to learn this lesson, but I finally started to catch on that unplugging and taking care of myself would help with anxiety.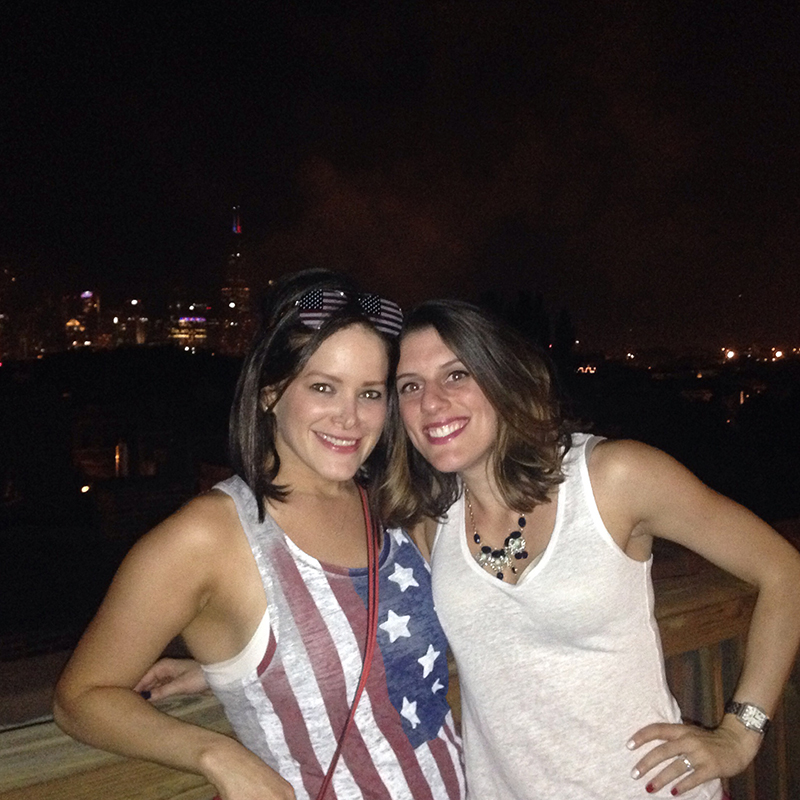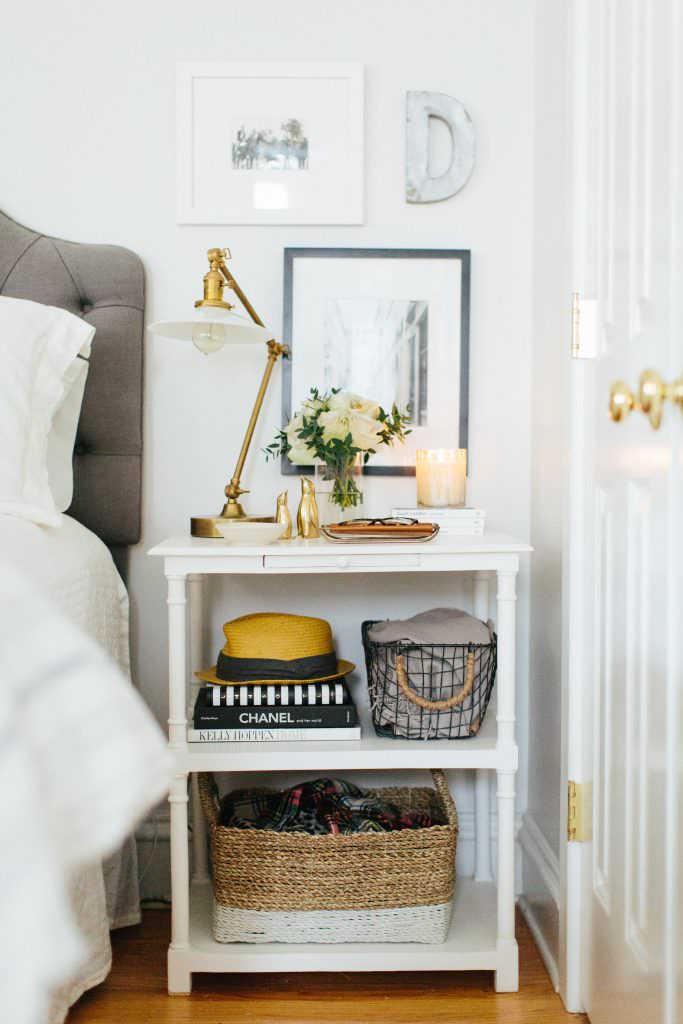 2014
I traveled to Napa, Orlando (to speak at a conference), Austin, Portland, and Seattle. I went to about 15 concerts and moved into yet another new apartment. My first furniture collaboration happened this year, too.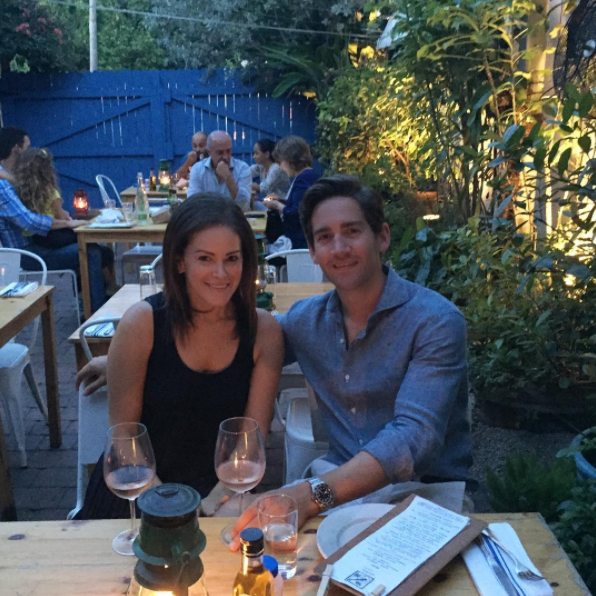 2015
This is the year I met Conor on Tinder. There were some low points prior to that, though. I went through some of the most expensive, painful surgeries and root canals after an awful infection in my mouth. It was a nightmare that seemed to get worse and worse, and I spent what was probably weeks sleeping and taking pain meds. I had just ended things with a guy I had been dating because I found out he had a wife, baby, and girlfriend he had failed to mention. I matched with Conor the day I went back on Tinder (he's the only guy I spoke to that round), we met, and I deleted the app almost immediately (maybe that day) because I just wasn't ready. We know things worked out with him, but at this point, years of break-ups, bad dates, and what feels like way too many "he's just not that into you" situations that left me pining, I had been a bit bruised.
This is also the year great aunt Rose lost her memory
One of the saddest, hardest losses I'll ever face, because she was the one adult in my life who was always (always) loving and supportive. We used to talk multiple times a week, even when I was in college. We were so close and talked about everything. I still miss that.
A big travel year
I traveled to Montana, Napa, Sonoma, Miami (first trip with Conor), Charleston, and NYC. We hired our first employee at The Everygirl, I moved into my Southport (Lakeview) apartment, and I spent the holidays with Conor and his family.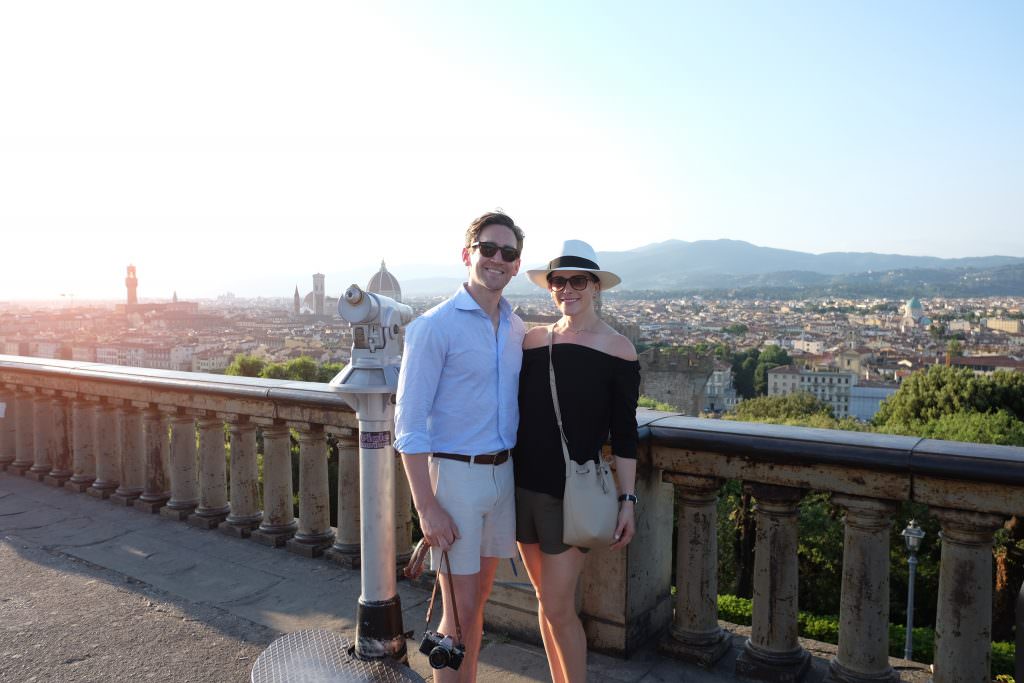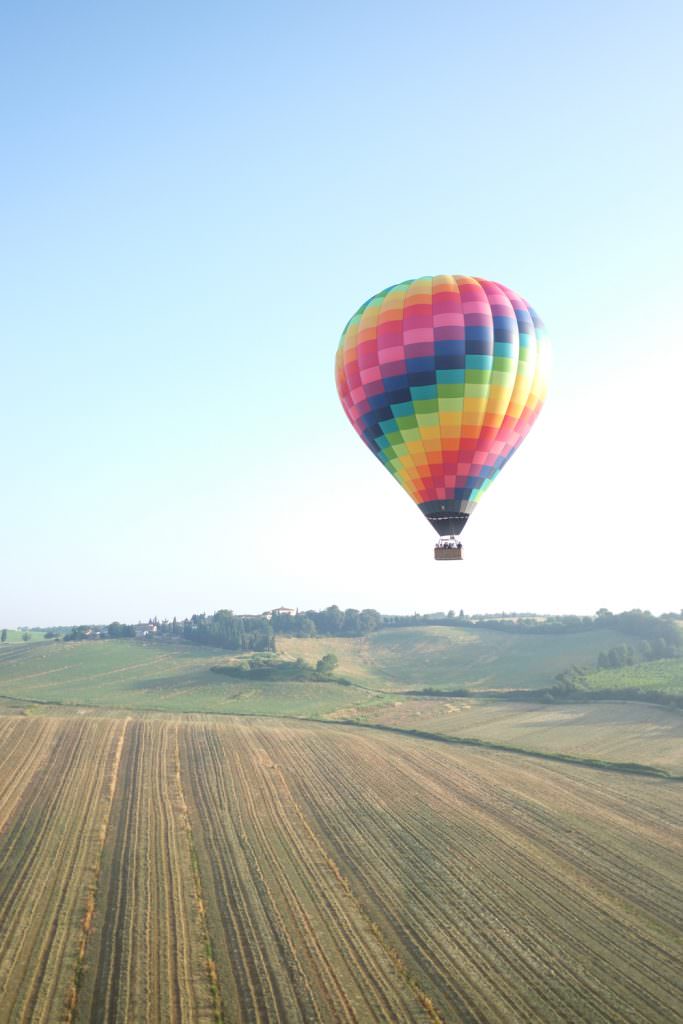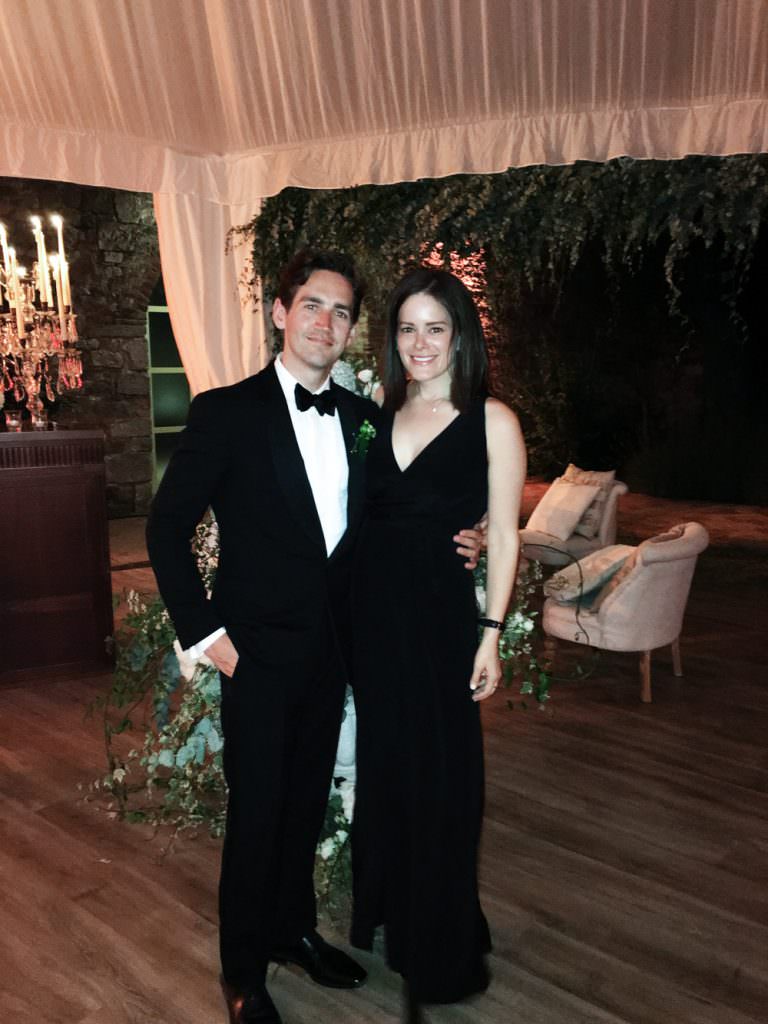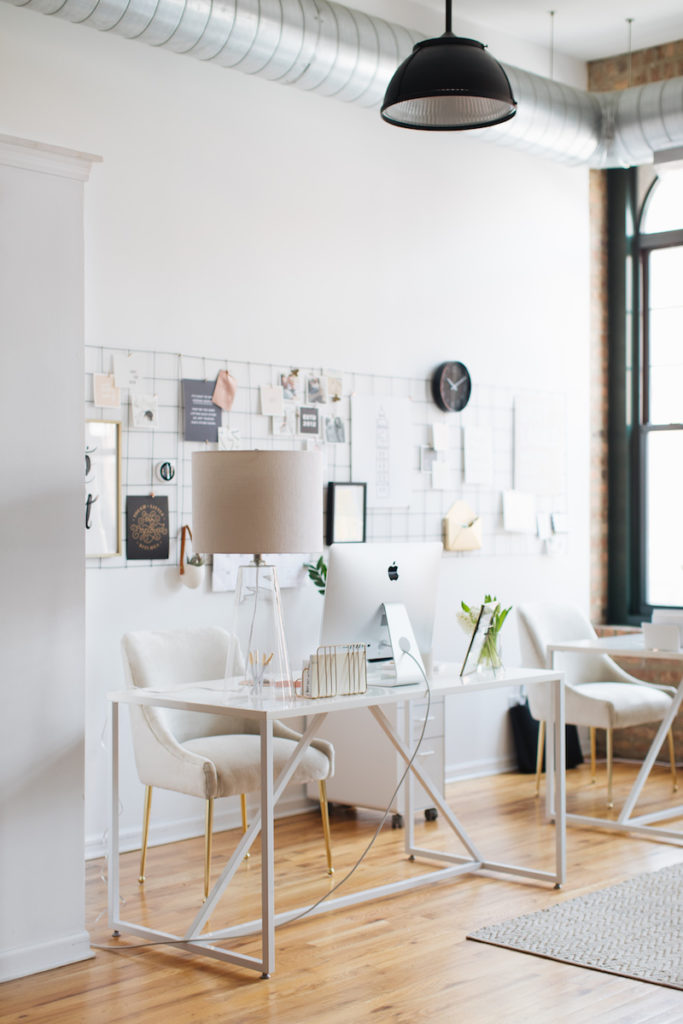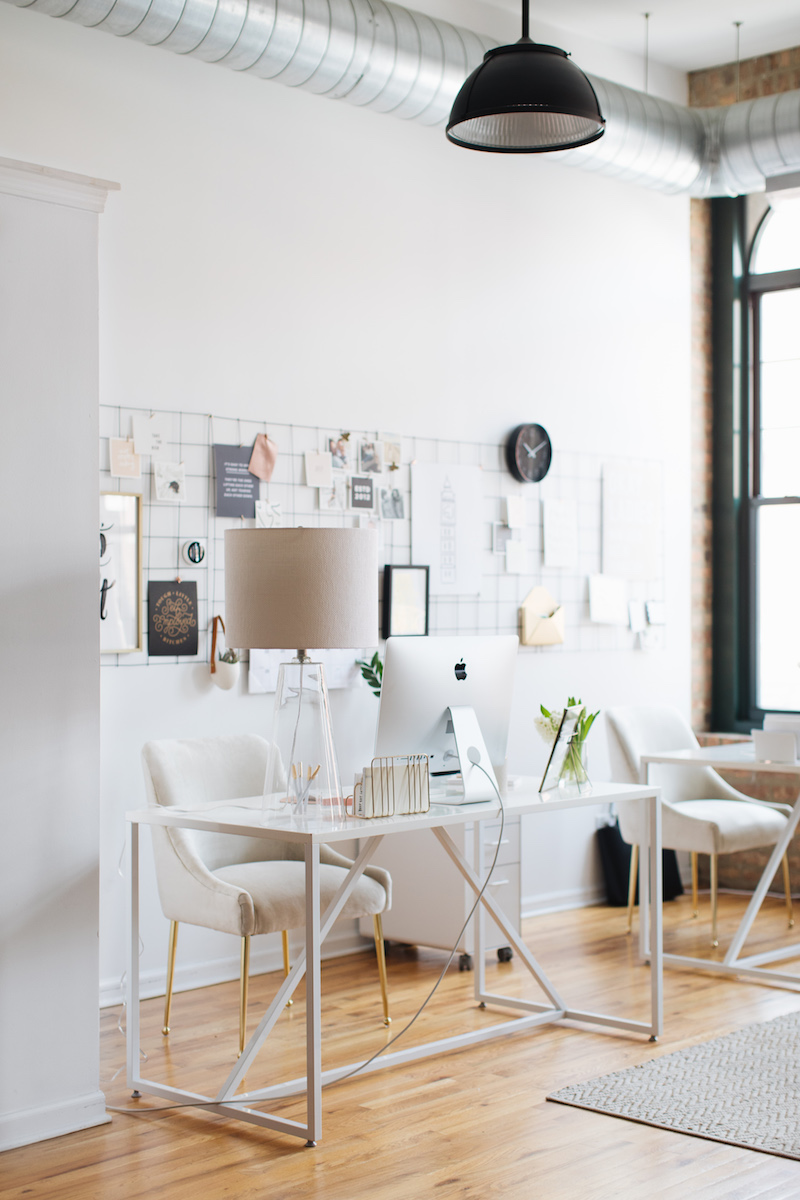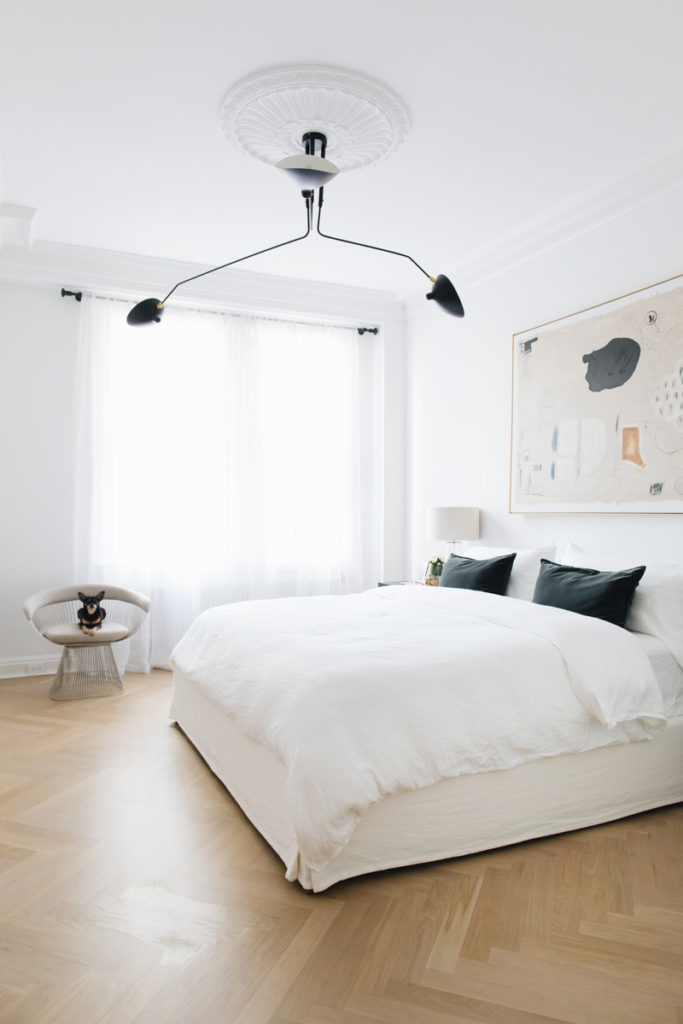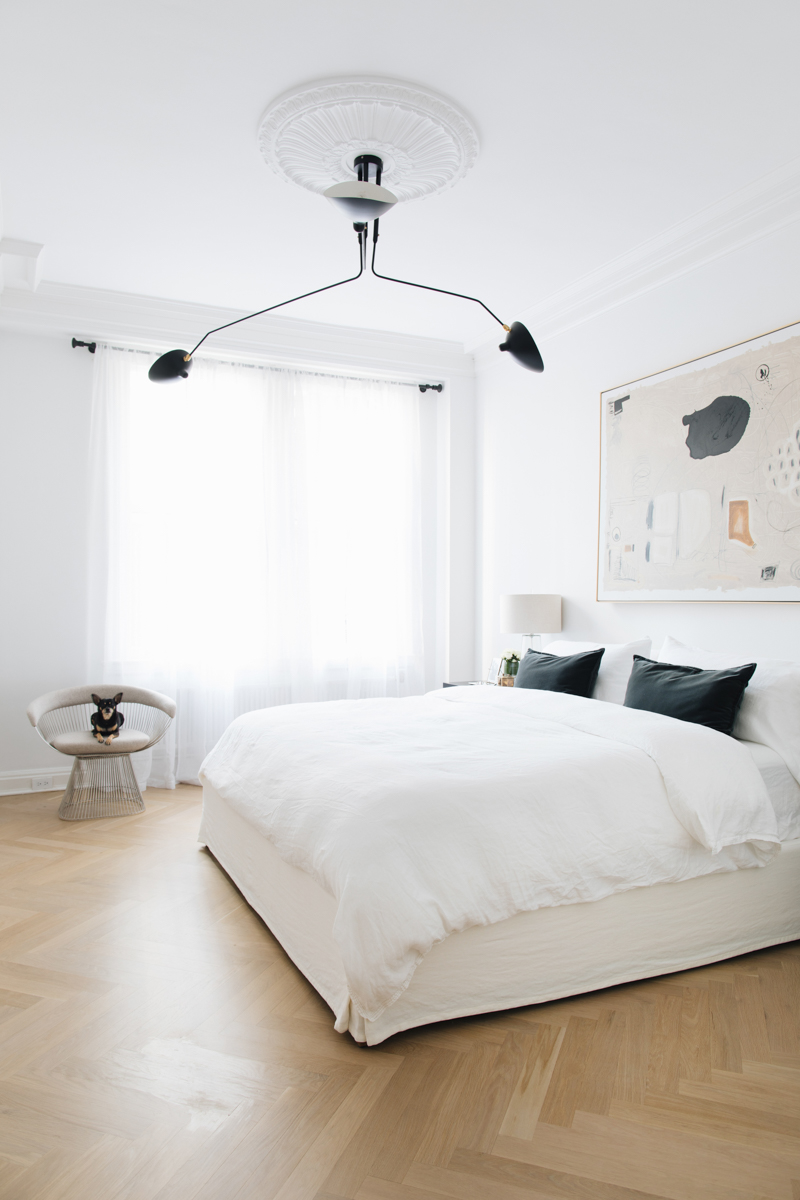 2016
This was a big travel year for me.
One that included trips to Buenos Aires, Mendoza, Reykjavik, Florence, Tuscany, Rome and Paris. There were trips to New York (2x), Dallas, Los Angeles (2x), San Francisco, Sonoma, Santa Barbara, and Washington DC. And finally, Copenhagen. I left the country more times this year than I have in my entire life.
Conor and I moved in together
Leased my first office space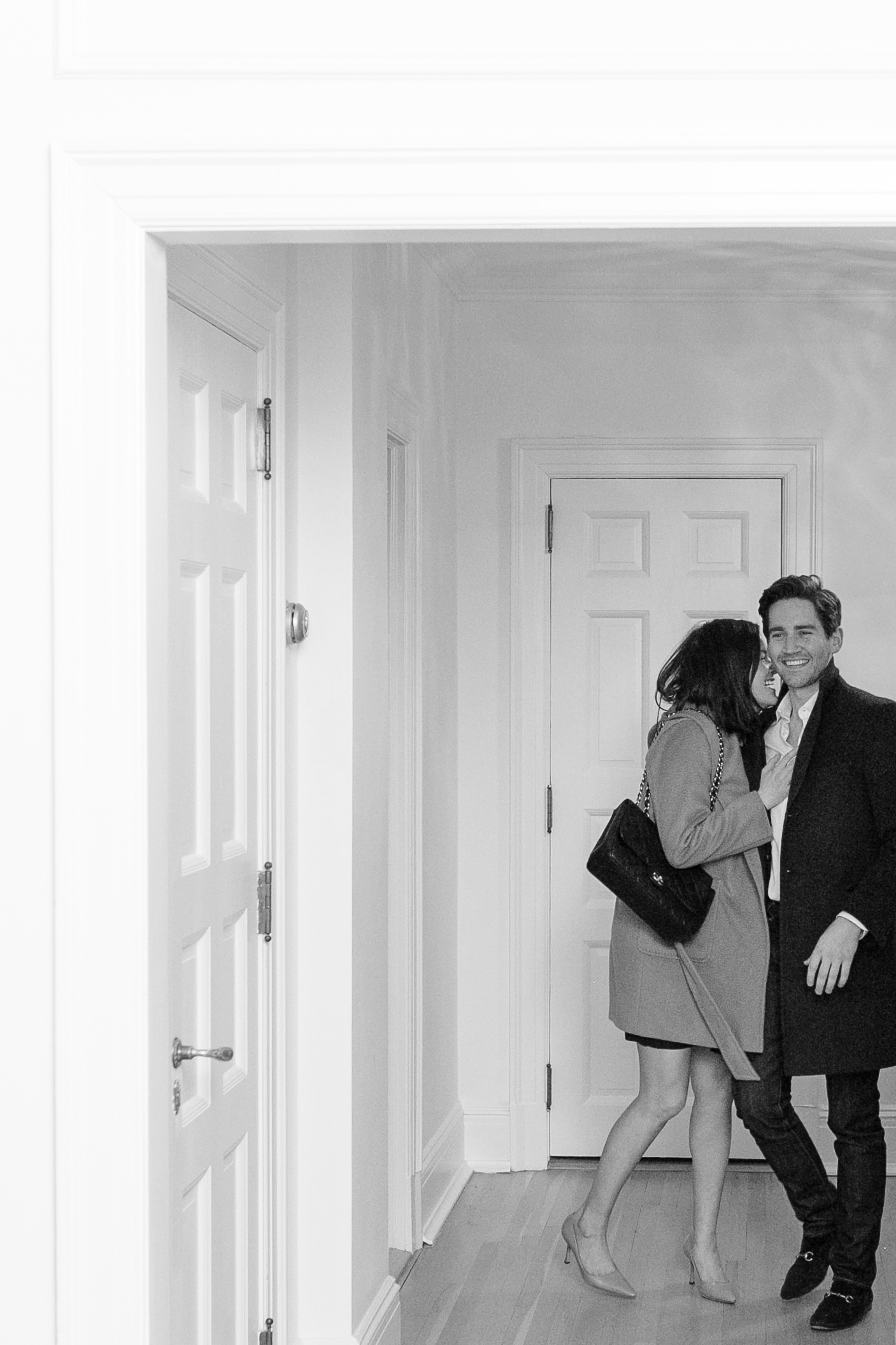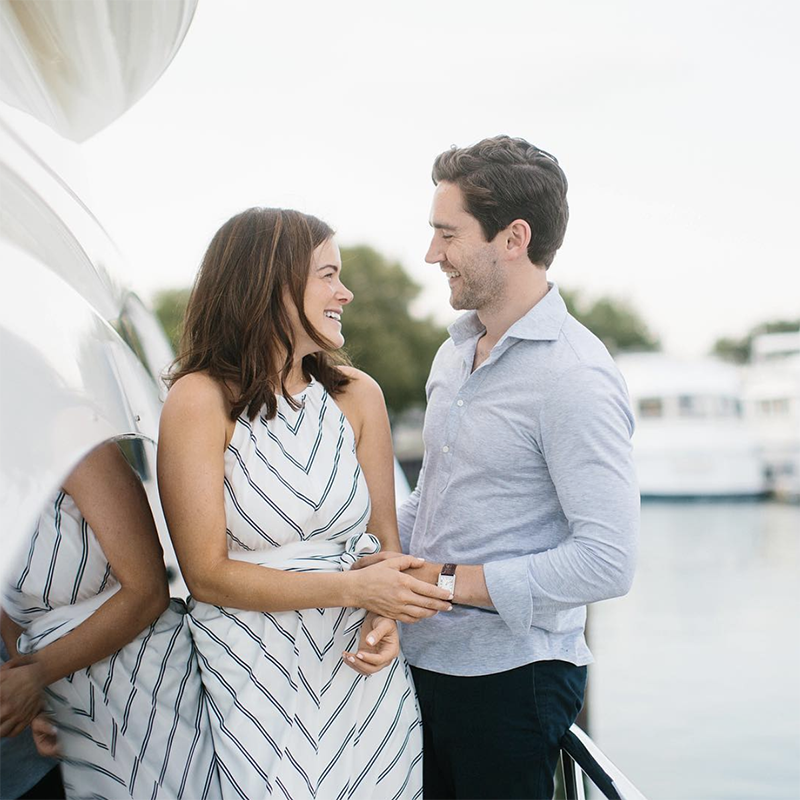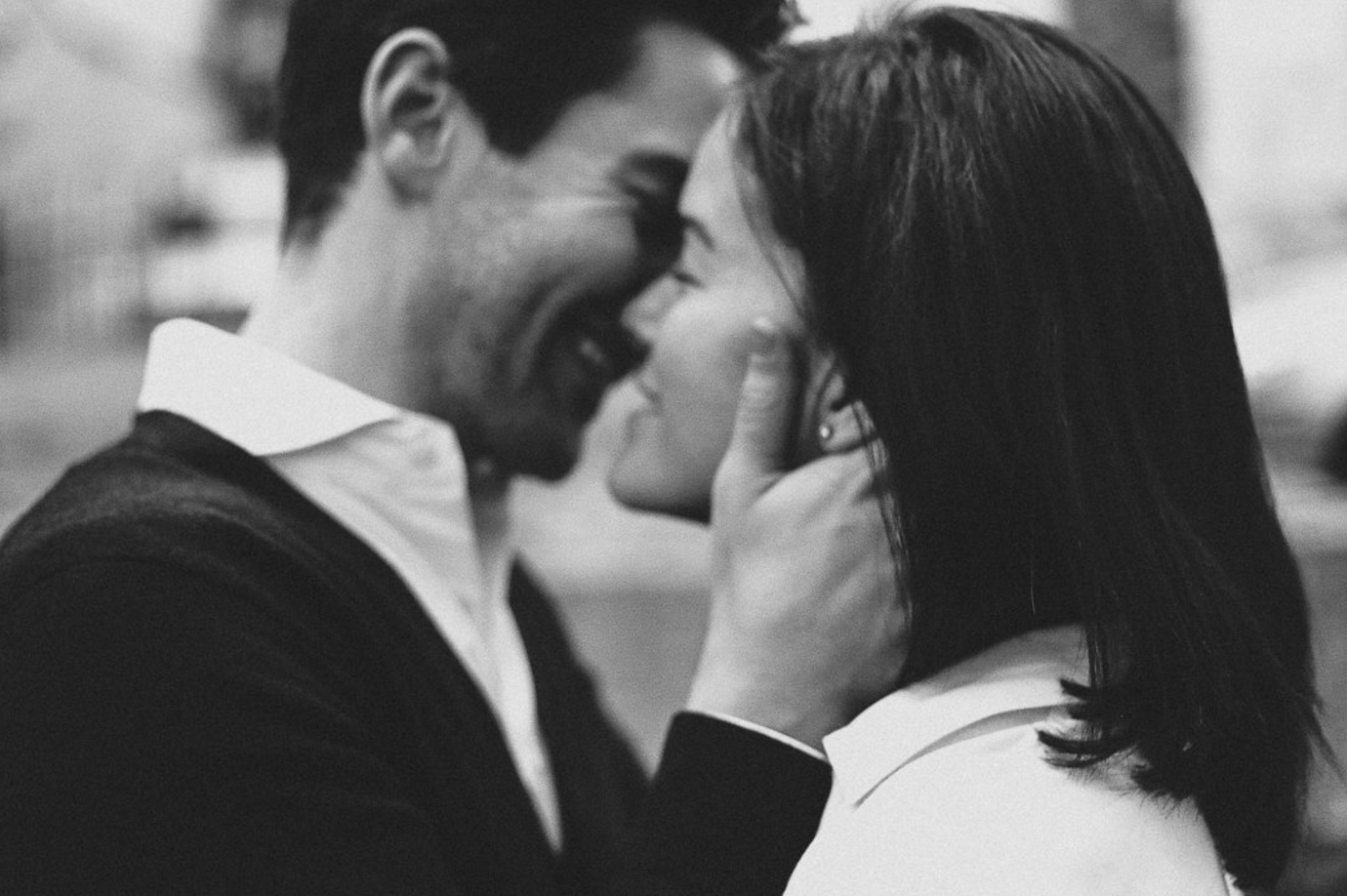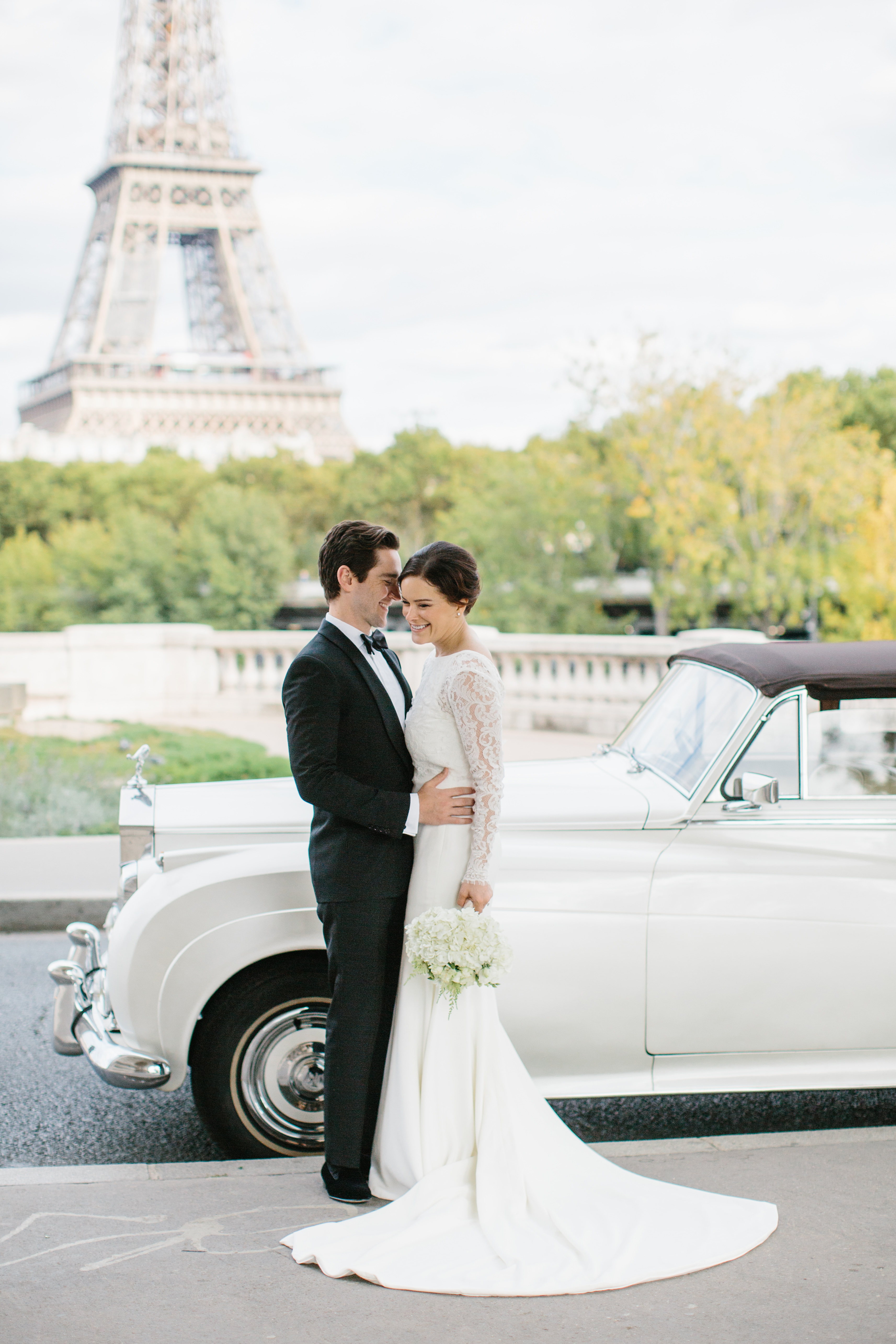 Photography by Katie Kett
2017
I got engaged and married. And pregnant.
This year was a big one. Conor and I got engaged in March and traveled to Lisbon and Porto the following day. Our wedding took place in Paris just 7 months later. We honeymooned in Amalfi, and a month after our wedding, found out we were going to be parents. I traveled to San Francisco, Charleston, Boston, Houston, New York, Portugal, France, and Italy.
Big campaigns
I had my first big campaign with Tiffany & Co followed by two big campaigns with American Express. Our home was featured in MyDomaine and Architectural Digest. I was hired to film an entertaining video with Architectural Digest.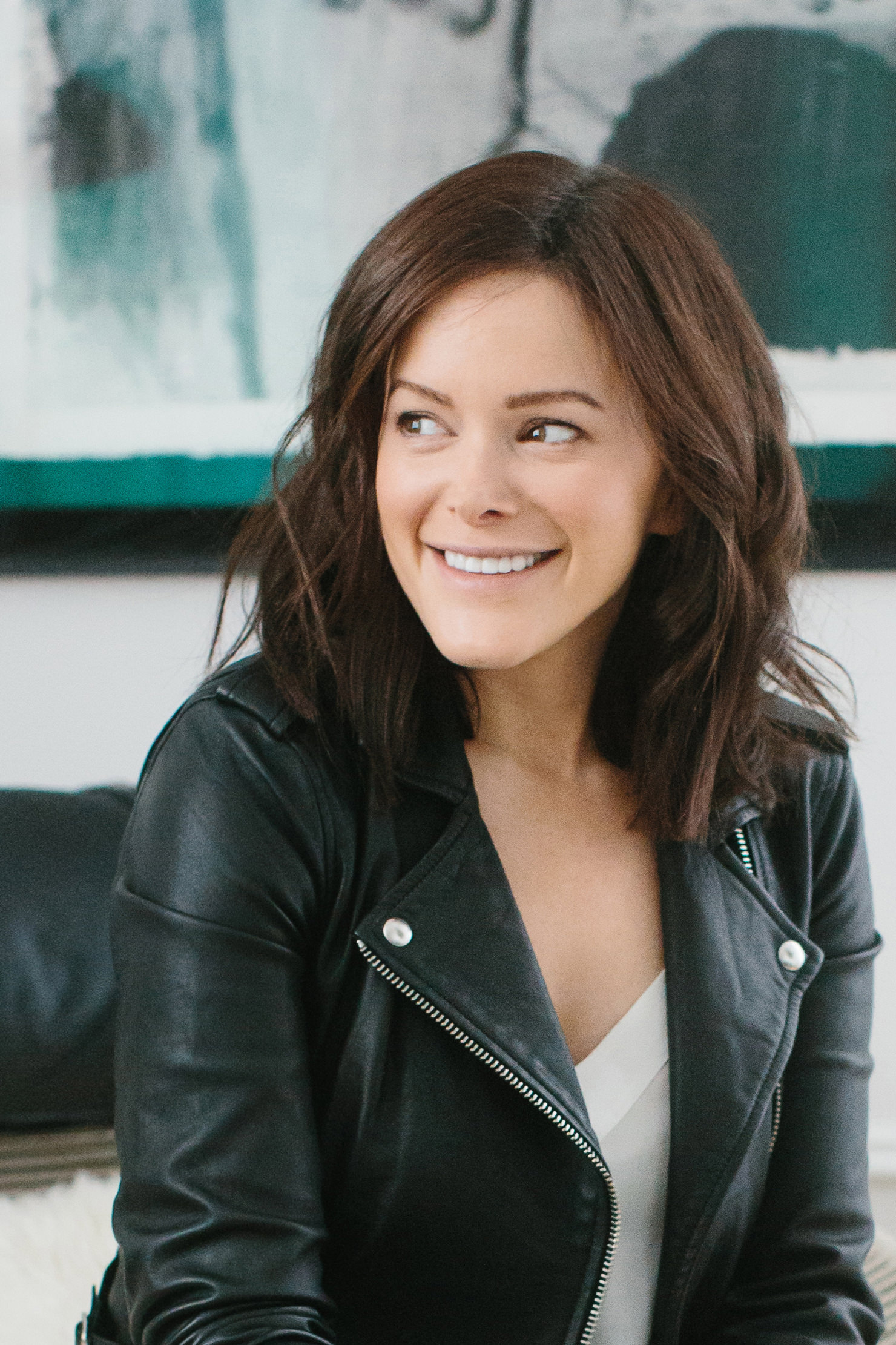 2018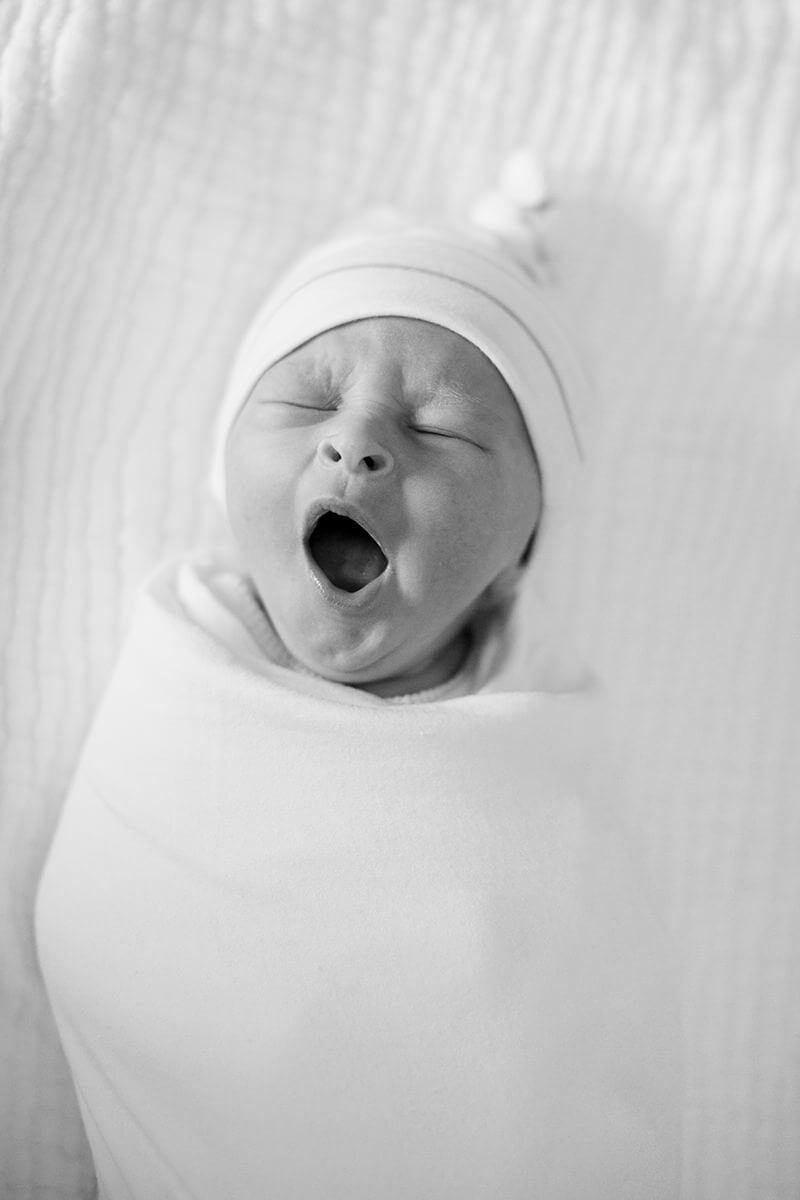 Margot Rose.
The first year was hard on us as individuals and it was really hard on our marriage, too. Hours of crying every day for almost a year will take a toll. But that wasn't all that happened in 2018. Within three months before her arrival, we launched The Everymom, and Conor and I bought our first home. We traveled to LA so Margot Rose could meet her great great aunt and namesake, Rose. It was so bittersweet since Rose no longer knows who I am, but I feel so lucky they could meet.
2019
Margot grew into the sweetest, happiest, funniest little girl this year. Just two days before my birthday, I found out I was pregnant. Just a few weeks later, the pregnancy came to an end. I was crushed but quickly bounced back because I know how lucky I am to have Margot. I got pregnant again on my next cycle and am expecting a baby girl in early July.
Home renovations
We renovated our 2.5 baths and spent a month living with my in-laws. There were family trips to California, The Hamptons, and Italy. Conor and I also cofounded Anecdote with my mother-in-law and friends. It was a whirlwind of a year and started really struggling as parents. We got into a great little groove after Margot turned one, and can't wait to meet her baby sister.
I started saying no a lot more.
No to campaigns that I wasn't excited about. Slowing down. Not making plans when I felt stressed. This was the year I found some peace and balance as a mom and business owner. I hope I can carry that into 2020. I know it's never perfect, but things have gotten so much better. If I put myself and my health first, I'll do a better job both at home and at work.
Thank you to all of you who have supported me as I navigate motherhood and my career. I hope I can continue to share the good and bad, and hopefully help some of you along the way. I appreciate every comment, like, and note more than you may know. Cheers to 2020! Wishing you all the best this year!