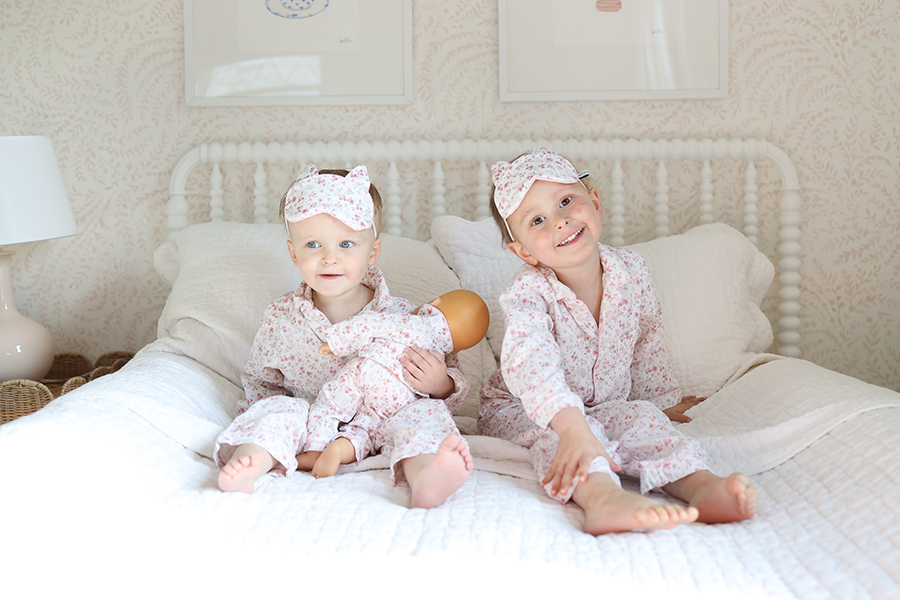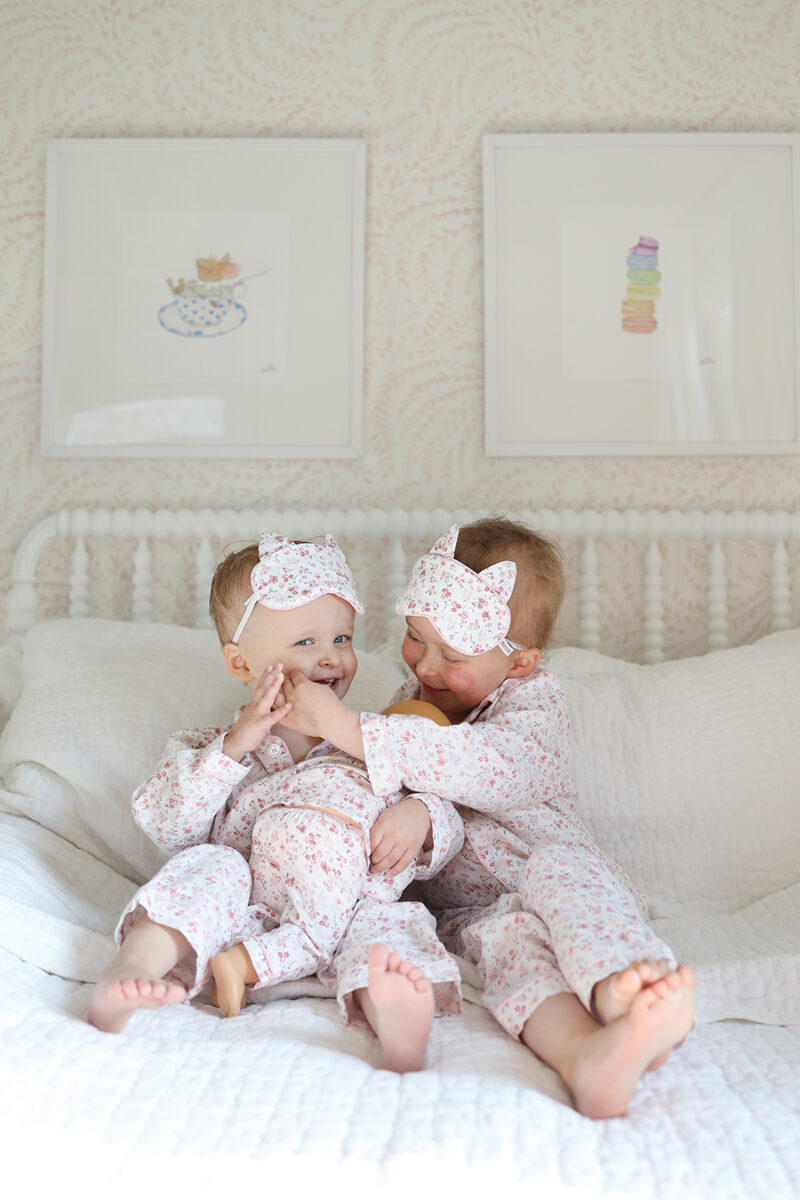 We're moving into our new house tomorrow, and Margot turned 4 a few days ago, so I've been pretty checked out this week. The house is mostly packed up, but we still have a lot to do, and the new house is beautiful but a bit of a mess. I'm honestly not worried or stressed – it will come together. So I'm back with another weekend reading post. If I were to talk about what's on my mind right now, it would be a little too all over the place, so I'll share a few thoughts, links, purchases, and house updates with you today. So here's Weekend Reading: 7.10.22.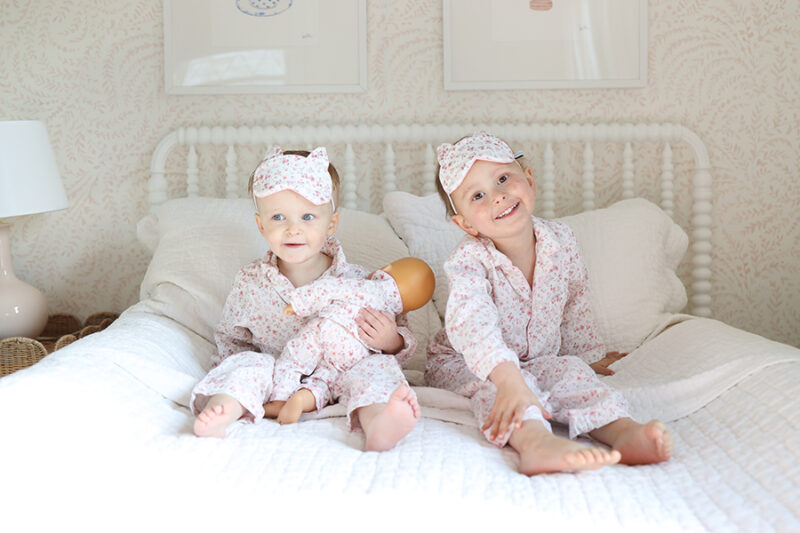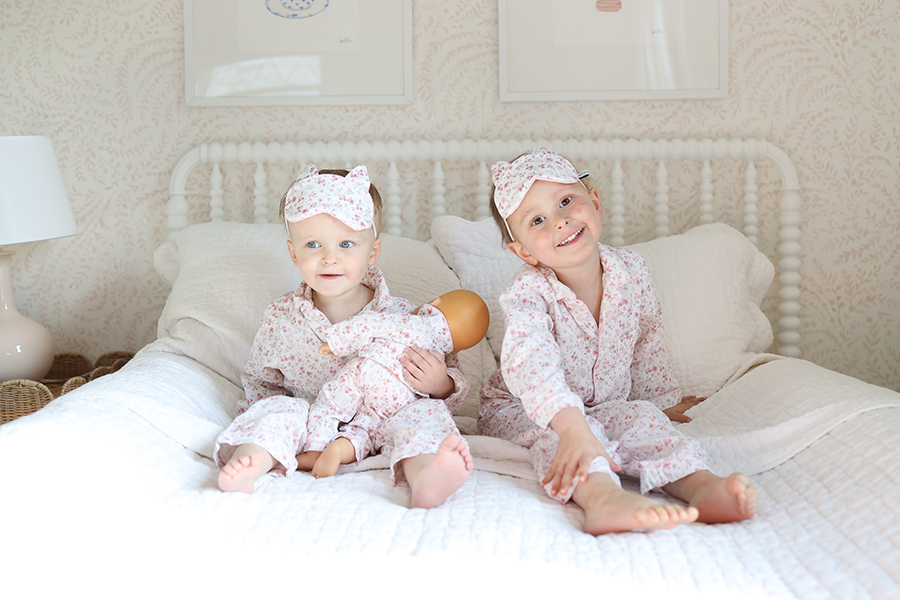 Weekend Reading: 7.10.22
I'm working on an initiative with Petite Plume that launches today! They're donating 50% of all accessories (like the girls' eye masks) to Alex's Lemonade Stand to benefit childhood cancer research and to support families going through pediatric cancer treatment. Childhood cancer is very underfunded, and it's not rare. You can also donate directly to our fundraiser.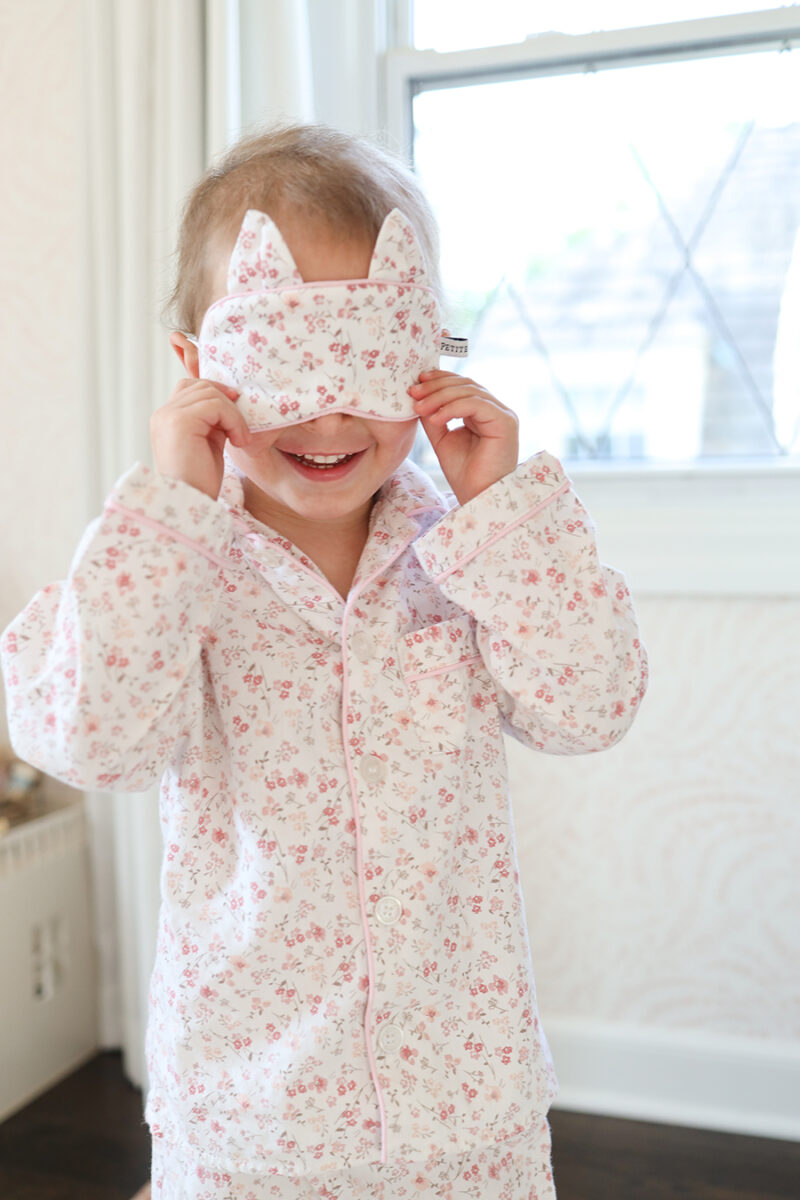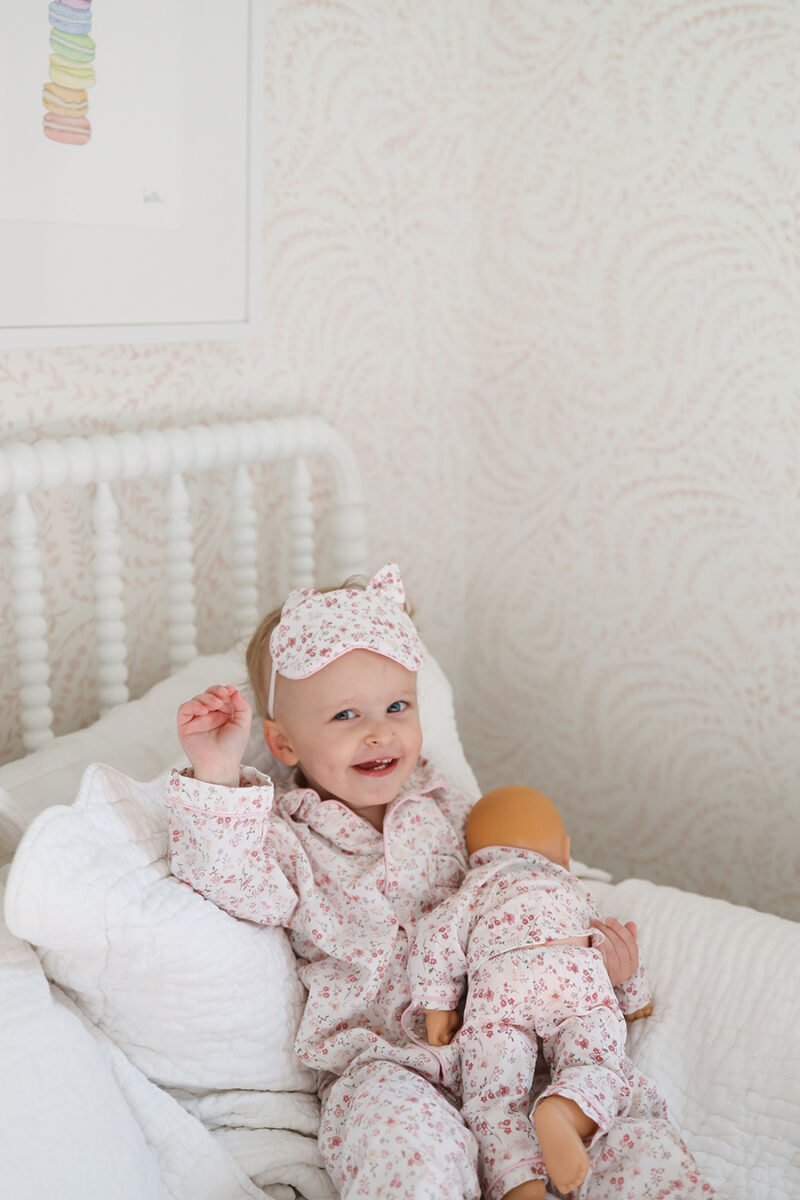 And yes, Kate's doll is wearing matching PJs c/o Petite Plume. This is a brand we wear a lot – I have a few pairs of pjs and nightgowns.
What's new this week
You know I love to do things down to the wire, so I finally photographed Margot's bedroom.
I shared my favorite apps for toddlers and preschoolers, too.
Less than 2 weeks until Margot's last dose of oral chemo and we're finally doing this!
I cannot believe we're moving tomorrow! Internet is already set up, we're mostly packed, and the downstairs floors aren't stained but there are baseboards in the girls rooms. I'll take it. This house is going to be a project and will come together slowly, but it's a forever home, so that feels more than ok. Just excited to get settled and to not have to drive back and forth every time we stop by.
I'm feeling so excited and ready for this new chapter. I'm also pretty checked out from anything that isn't packing or taking care of the kids. I napped on Saturday and do not nap unless I'm sick or run down. I'm not sick but am definitely a little tired.
After trying over half a dozen samples of creamy-hued paints for Margot's room, I finally chose a color and her room is being painted today! I went with Farrow and Ball Dimity. We're doing Benjamin Moore for the rest of the house, but this one is soft and pink but not too pink.
Links and misc finds.
Following and supporting this amazing group of moms and would be heading to DC this week if I could.
My friend Jenn Lake of Style Charade launched an another collection with Sail to Sable and it's so fun and summery.
I added a few new things in my shop, including a new, lightweight travel car seat that's affordable, but nicer than the Cosco one. Just bought two for the girls.
Well, here's the most random thing I'll ever link in July. I don't understand how they're out now but these sold out last year and they are really fun.
I need to get back into a routine and to making real meals. This looks so so good.
We plan on redoing our closets in the next few months, so I was inspired by this story via MyDomaine.
The Nordstrom Sale
The Nordstrom sale feels stupid right now but here are a few deals that actually make sense.
We have one of these car seats – it's amazing and this is a fantastic price.
The VISTA is a great stroller – I strongly prefer it as a single.
This blanket is a great gift for babies. The girls both have and love them. We have a few big ones in the family room, too.
I just got two of these for the girls!
If you read this blog post, you know how much I love this body wash.
I did get my North Face puffer at the Nordstrom sale, so this is a practical (and not annoying) purchase.