Managing Stress and Finding Balance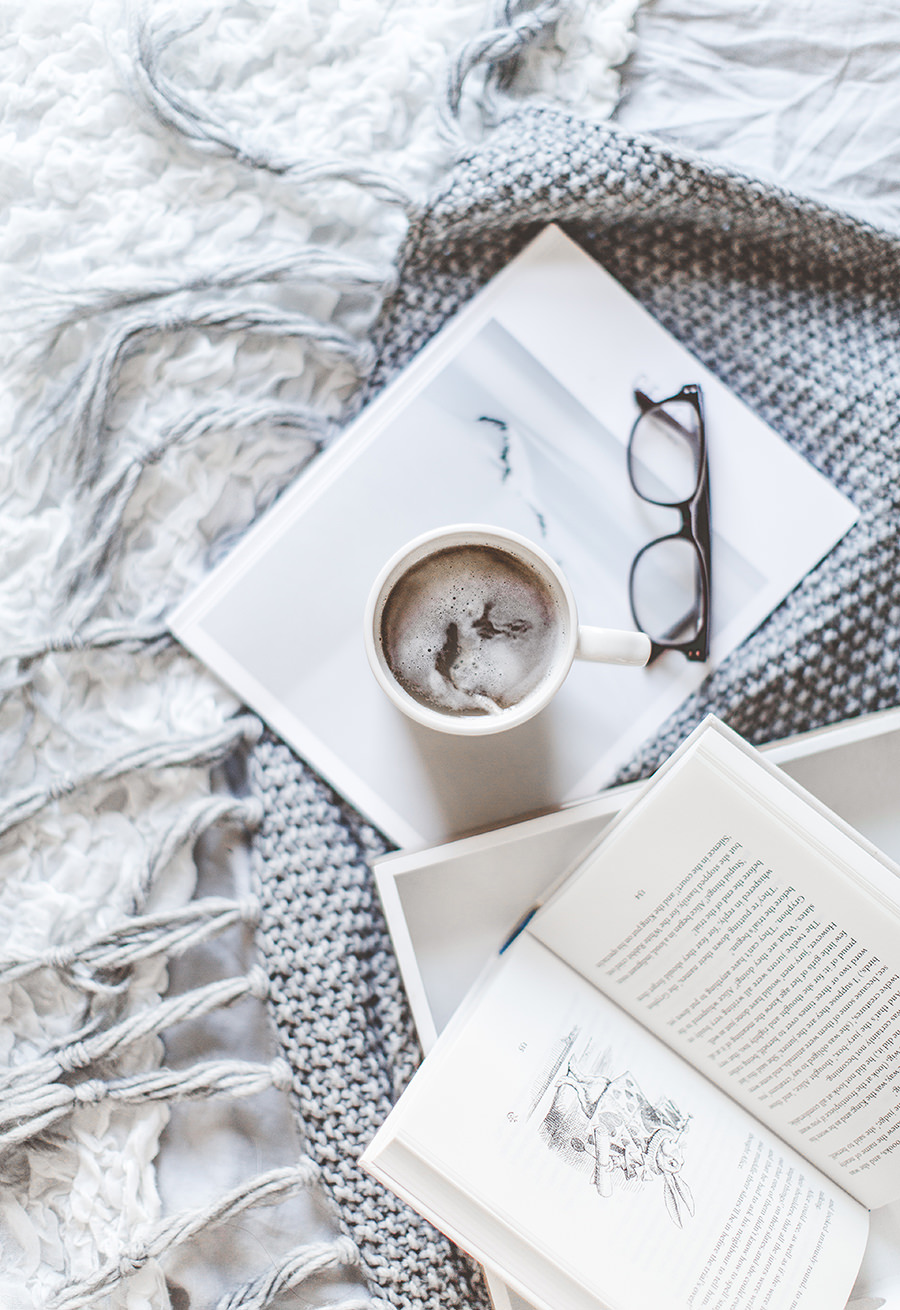 It was never my intention to move 6 times in 6 years. It just sort of happened to me. And less than a year after moving into my last apartment, I'm moving again. But change and taking on a lot has been the theme of October. A new rescue dog the week before a move, a family portrait session 2 days before a move, a shoot for The Everygirl during the move, and leaving for 11 days in California 2 days post move. Managing stress during difficult times is hard, and finding balance is even harder. Let's talk about it.
Managing Stress and Finding Balance
And it's our busiest time of year with holiday shoots. I'll return to a new home that's not just my own–one that's still under construction. Everything's in boxes, we're dog sitting, and our new puppy will come back to us once the kitchen is done. Most of my furniture is now gone and while I'm excited for a fresh start and to take this step with Conor, it's so much change.
I really can't believe I've moved so many times because the past week was really stressful.
But I've also never moved into a construction zone 2 days before leaving town, so there's that. My landlord bought most of my furniture–something I was sure would make everything easier. The thought of packing 25 Redi-Boxes and 3 pieces of furniture and hiring Schlep to move everything to our new construction zone / soon-to-be home seemed completely manageable–and it was–but the expected ease of this move was overpowered by the fact that everything has felt very so transitional.
But if I can move across the country by myself, surely I can handle this.
I'm not complaining. And this isn't about being "busy" because we're all busy. I love being fulfilled by what I do and am lucky to have a job and side-projects I truly love. But I also love my down-time and prefer when there aren't too many tasks on my to-do list.
Here's how I managed stress during this time
I organized and pre-purged
This meant tossing everything I don't need, and preparing boxes to donate and sell since there wasn't time to do that pre-move. I've gotten rid of what I thought was a lot of clutter but there's still so much more than I realized, and I don't want to bring that into our new home. There's a lot to donate, sell, and post to eBay when I get back.
I took a step back
My anxiety levels were pretty high a few weeks ago. There wasn't one particular thing that set it off but I was feeling very anxious and needed to give myself a break, so I worked remotely when I didn't need to be in the office, co-worked with a friend, did lots of flybarre and flywheel, and took a break for a few hours one day.
I checked things off my list
I finally booked that eye doctor appointment and ordered new glasses. And I even bumped up a photo shoot to make my return feel more manageable. There's a list of things I need to do when I get home. It is my plan to write a list and divide what's on there over the course of a few weeks.
I took a break
We planned on packing the Saturday night before we left but decided to grab dinner at one of our favorite restaurants. Getting things done is great but sometimes you just need to have some fun.
I didn't go to the tile store

I was excited to be a part of the renovation process. Unfortunately, I didn't really have the time, so Conor handled most of it. He'd find a few tile options or paint colors and ask what I liked best. Fortunately, we've been on the same page with almost everything. I was able to weigh in in the end. Sometimes something has to give, and in this case, trips to look at tile, marble, and dealing with contractors was that something.
I said no
This was really difficult for me. A friend of mine arrived in Chicago the day of my move. We planned on getting lunch the following day but I still had things to organize, had a ton of work to do, 2 appointments, and needed to pack for California. So I canceled our lunch. She wasn't upset at all but it was hard to say no, especially when I really wanted to see her.
I asked for more time
Two new design clients emailed about scheduling interior consultations, but rather than trying to squeeze in a meeting during packing and a move, or within a few days of returning and needing to get settled in, I let them know I was excited about both projects and asked to meet when I'm back in town and settled into the new place.
Both prospective clients were very understanding, so I set reminders (on my iPhone) to reach out once I return from California. Asking for more time to check other things off your list before adding something else to it can make a difference.
I found a therapist
After years of talking about going to therapy, I got online, found some names, and am looking for a therapist. There can be such a stigma behind asking for help, but there shouldn't be. I truly believe that everyone can benefit from talking to someone. To learn how to cope with things from the past, and how to be better equipped to deal with life. I was completely underwhelmed by the first two therapists but loved the 3rd, so don't be discouraged if the 1st one you meet isn't the one.
I've been dealing with lots of change lately but anxiety can pop up even when things are good. Being able to talk through some things and learning to better manage stress is something that's important to me, and I've already felt so much better. I'm excited about this journey and hope I'll learn a lot about myself, and feel a little more (I know this word is overused, sorry) balanced.