Paleo Chicken and Lime Soup
I went back to paleo (with one cheat meal a week), and this time, Conor's mom joined me. And my friend Katie is doing Whole30, so it's been fun having people to share recipes and snack ideas with. We found a delicious soup recipe and modified it a bit, and last weekend, I …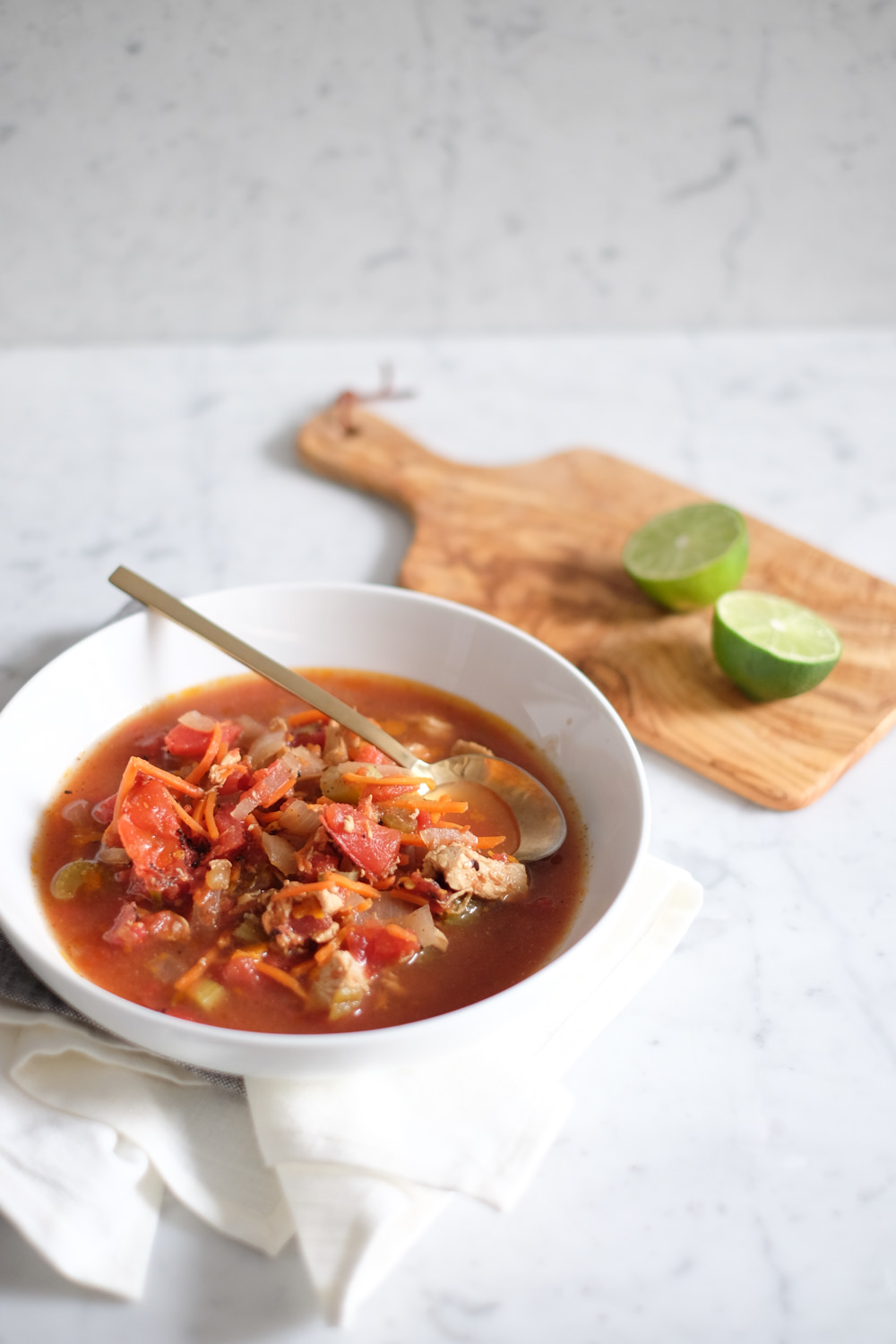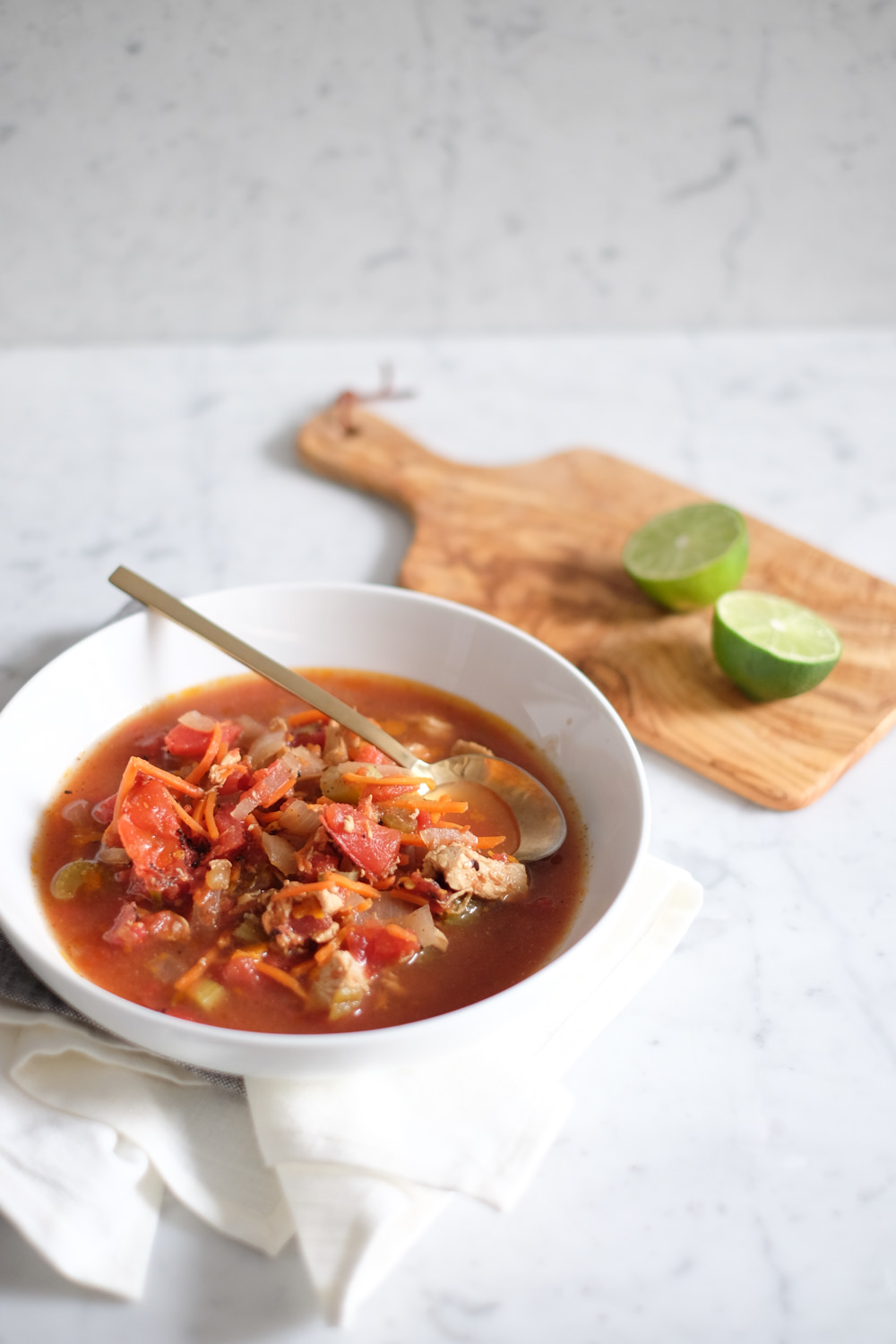 I went back to paleo (with one cheat meal a week), and this time, Conor's mom joined me. And my friend Katie is doing Whole30, so it's been fun having people to share recipes and snack ideas with. We found a delicious soup recipe and modified it a bit, and last weekend, I actually got it together to snap a photo before eating. Here's my paleo chicken and lime soup.
Paleo Chicken and Lime Soup
Ingredients
4-5 cooked chicken breasts
3 cups shredded carrots
1 medium onion
1 red pepper
5 garlic cloves
6 celery stalks
(2) 28 oz cans fire roasted tomatoes
1 can diced green chilis
1 tbsp chili powder
1/2 tsp cumin
1 tsp garlic powder
2 quarts vegetable broth
Directions
Make the chicken in a crock pot or on the stove. I prepared it on the stovetop with a little olive oil and shredded it as it cooked.
Add the shredded carrots, onion, garlic, and celery to a dutch oven or crock pot with a little olive oil and cook for 2-3 minutes over medium heat. Stir in the rest of the ingredients and cook for 4 hours on low in a crock pot or for 30-45 minutes on low if on the stove.
Squeeze lime over the soup before serving and add avocado or cilantro if you're feeling fancy. Enjoy!