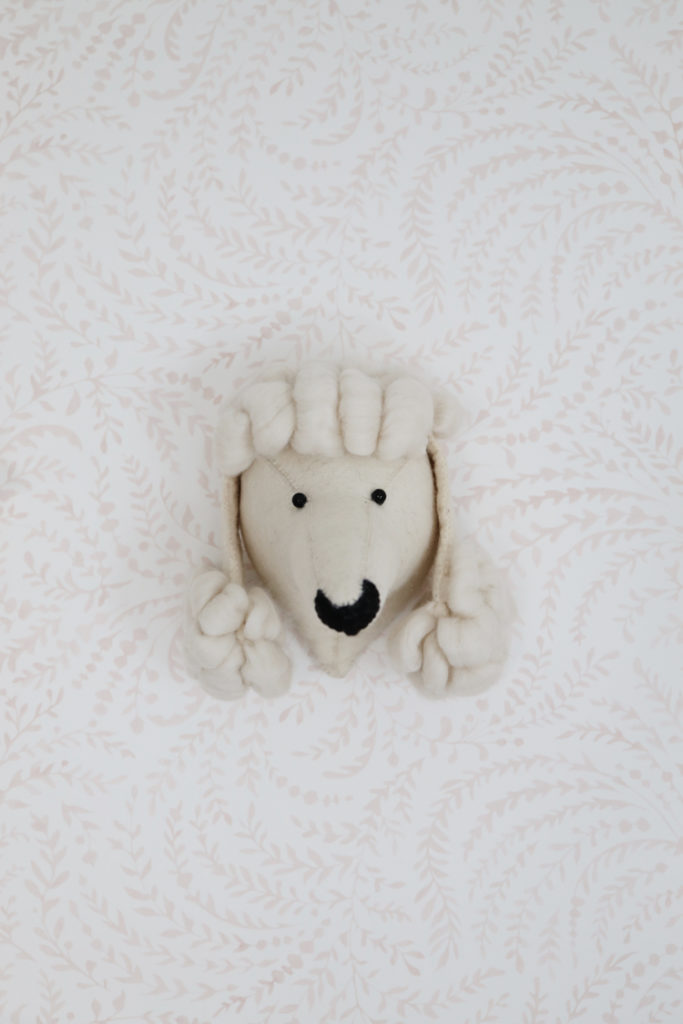 It wasn't until after one year of motherhood that Margot's nursery was finally done. Since the first year was pretty crazy, rooms were mostly finished but the focus was just not on design. But I finally did it, and adding wallpaper and window treatments completely transformed the space. Every few months, I would randomly look for something then give up and forget about it. The room is shockingly (for me) pink and kind of girly, but so sweet. Today, I want to share the sources and talk a little about how this room came together. I want to share some baby girl nursery room ideas with you.
Baby Girl Nursery Room Ideas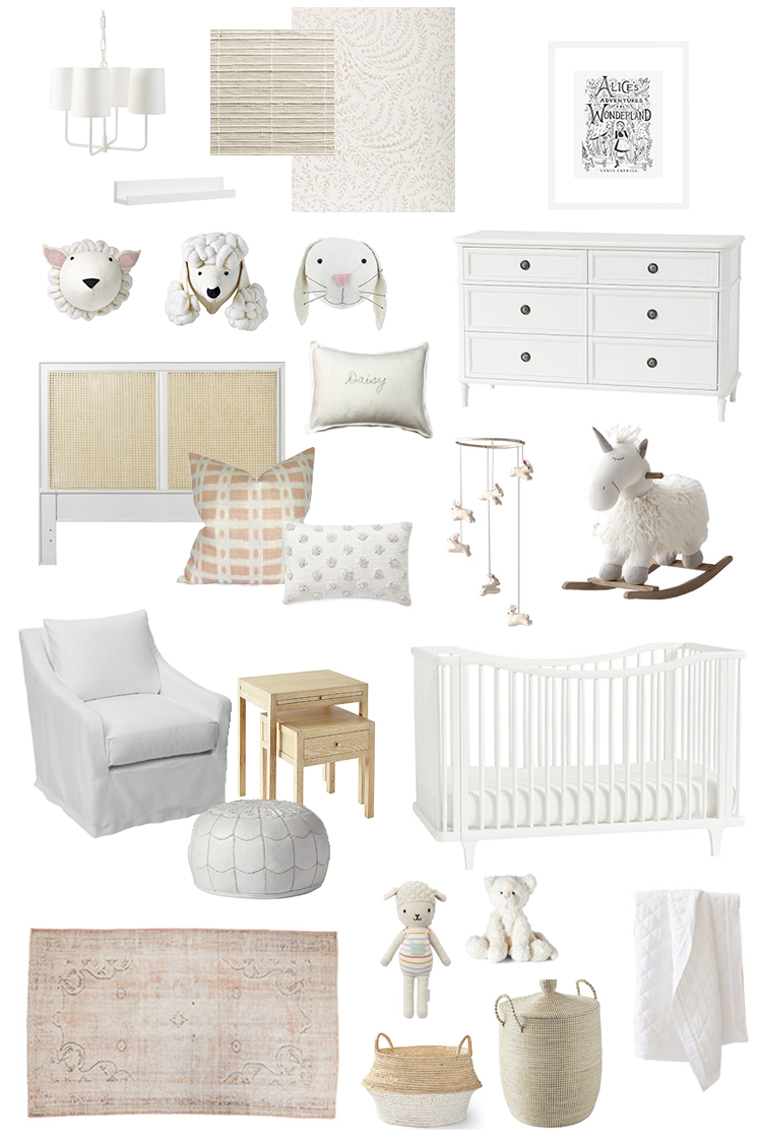 Initially, I planned on mostly white and grey but I found a beautiful, pink rug at Old New House (gifted by the brand) and it sort of took off from there. The room felt too white and wallpaper seemed pretty necessary. The only wallpaper I liked that would work with our pink rug was…pink. So here we are.
Since our window treatments needed to be outside mount, I had to find something that would give us great coverage and leave the room dark enough. I was so lucky to have been able to partner with Hunter Douglas on her room, and they gifted us the most beautiful window treatments! I chose the Provenance Woven Wood Shades in Maritime Alabaster with a Room-Darkening liner and LiteRise Operating System, and Design Studio Side Panels in Bungalow Snow with Brushed Bronze drapery hardware. A dynamic, beautiful duo that completely transformed the space.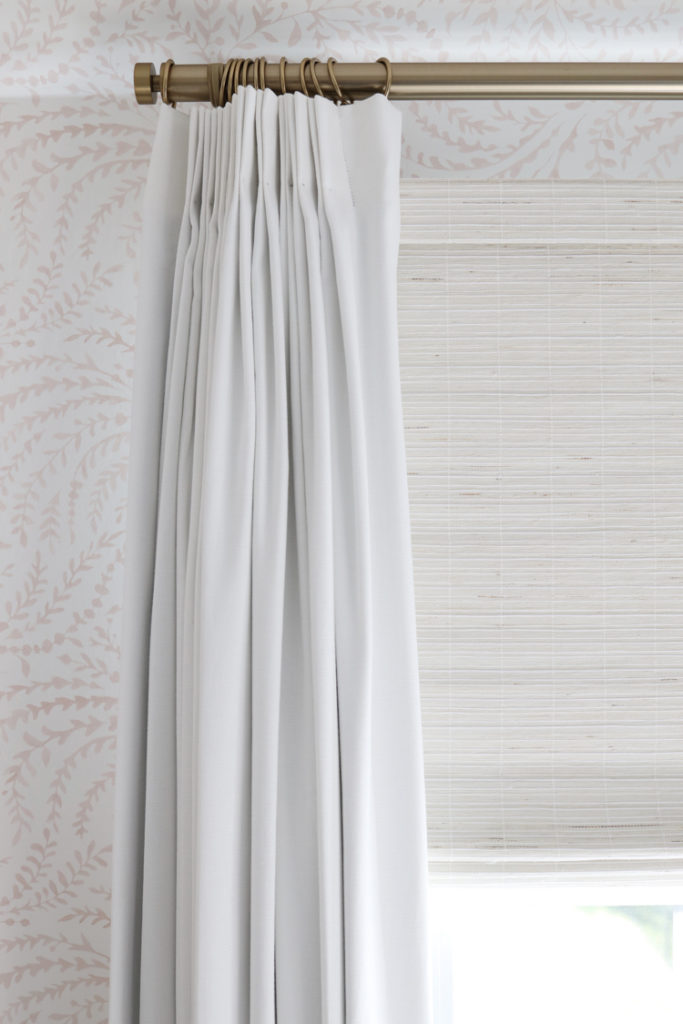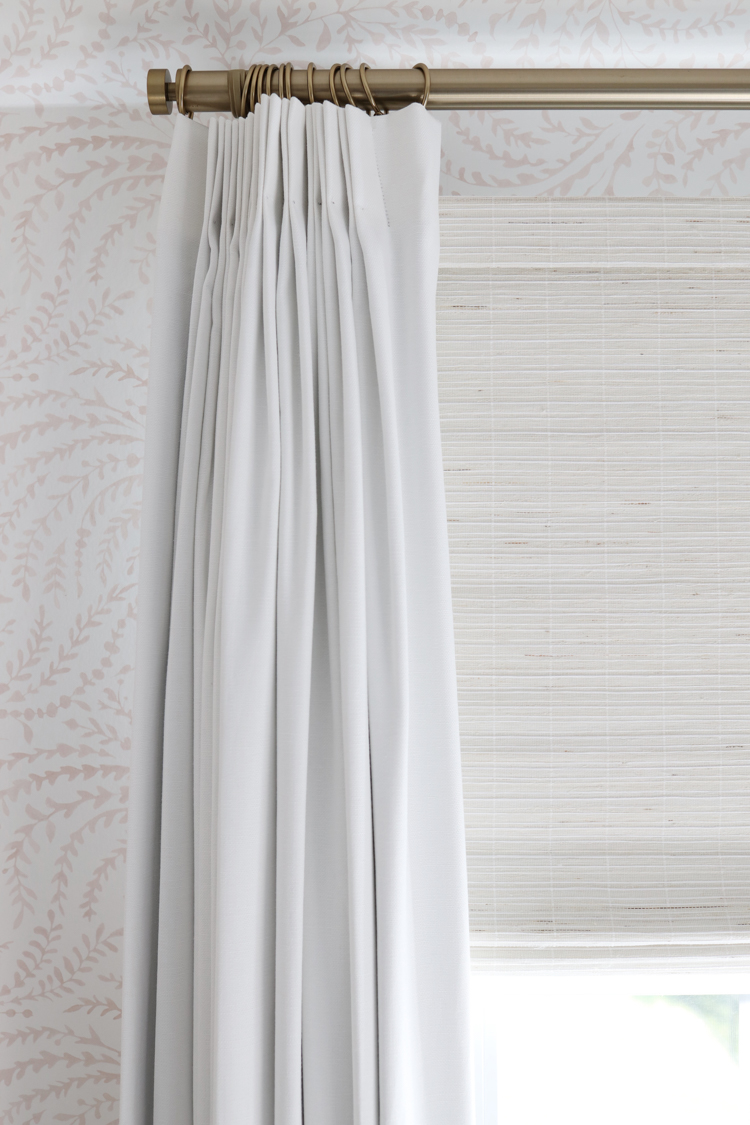 Margot's dresser is vintage. I bought it at The White Attic when I first moved to Chicago with the hope that one day, I'd put it in a nursery. Years later, I had it repainted by Meg Made, and today, it's such a beautiful addition to Margot's room. If you're looking for vintage, search for Heppelwhite dressers. If you prefer something new, I included an option below for you.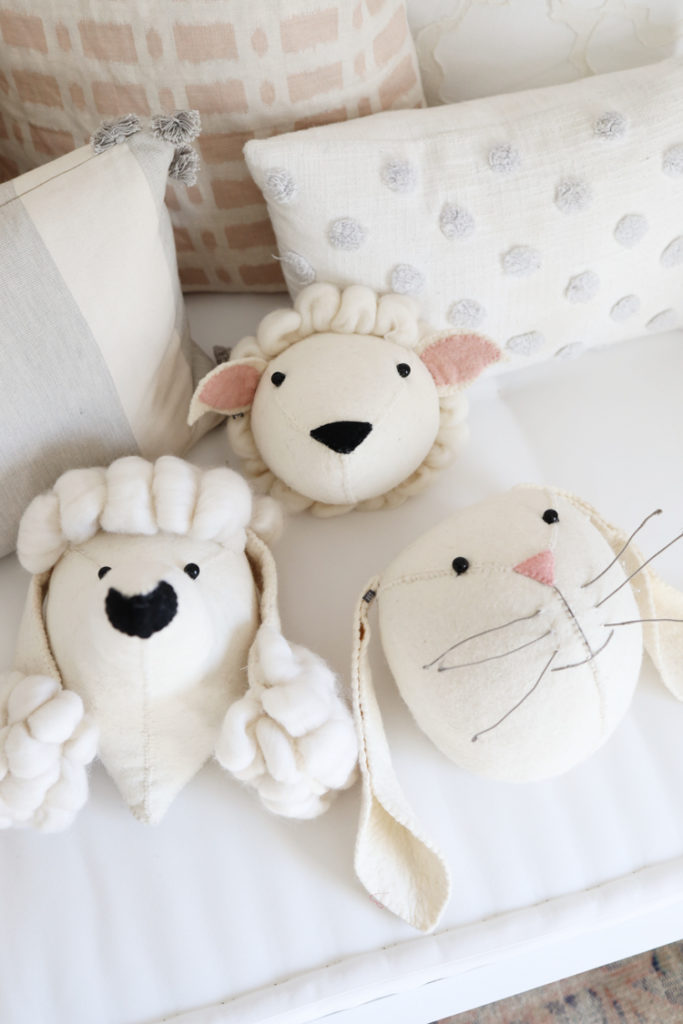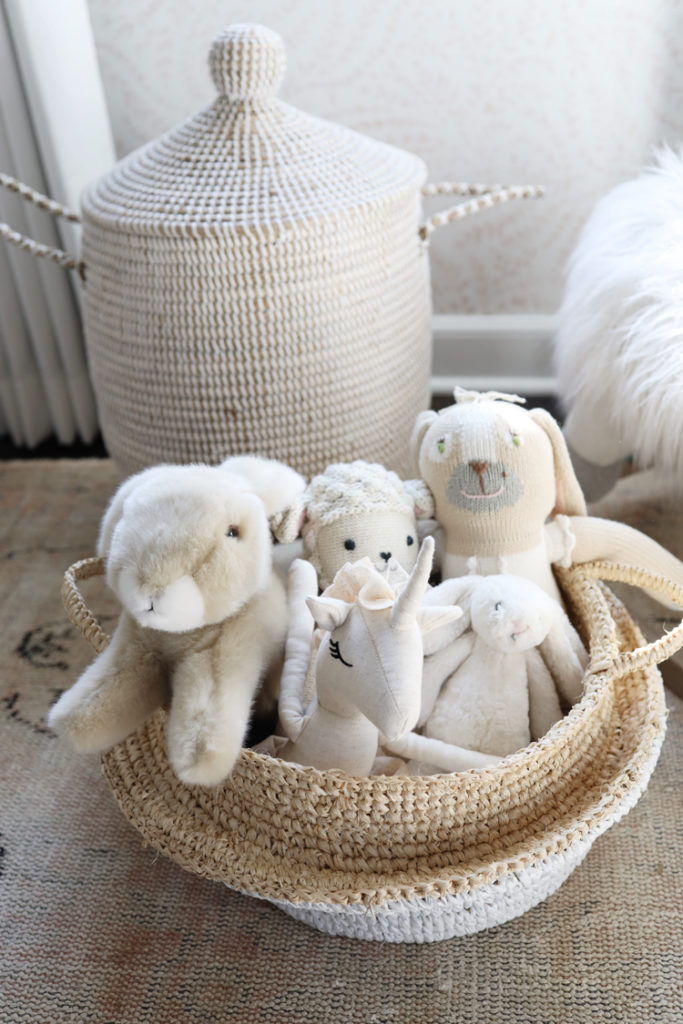 And although we did just redo our 2.5 baths which was a project, a few rooms felt unfinished. Now that summer is coming to an end, and with Anecdote launching in less than a month, I'm feeling the need to make sure each room is cozy and organized for winter. Because of the change in seasons and upcoming hibernation, you can expect a lot more home content in the next few months!
Girl Nursery Room Ideas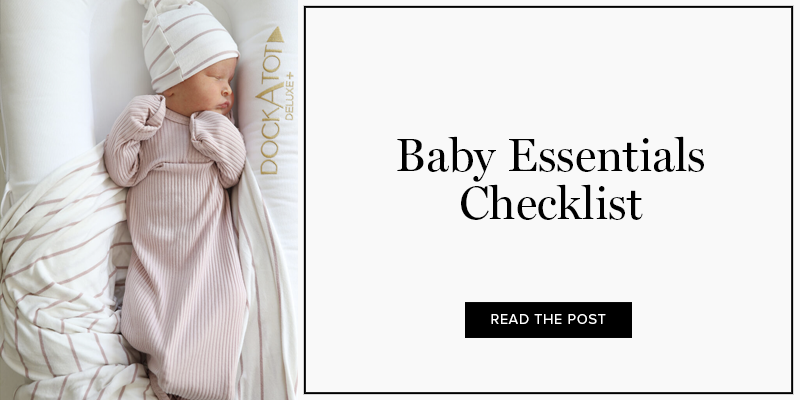 Gifted items:
Serena and Lily Cane Bed & Chandelier
Old New House rug
Hunter Douglas Window Treatments
Rifle Paper Co. Art