New Baby Essentials: What I Relied on For My Third Baby
When it comes to newborn babies, it's shocking how much you forget about the early days (and really, baby's first year). The first month is such a blur. If you're preparing for baby's arrival, you might be feeling a little lost. It's always a good idea to talk to other …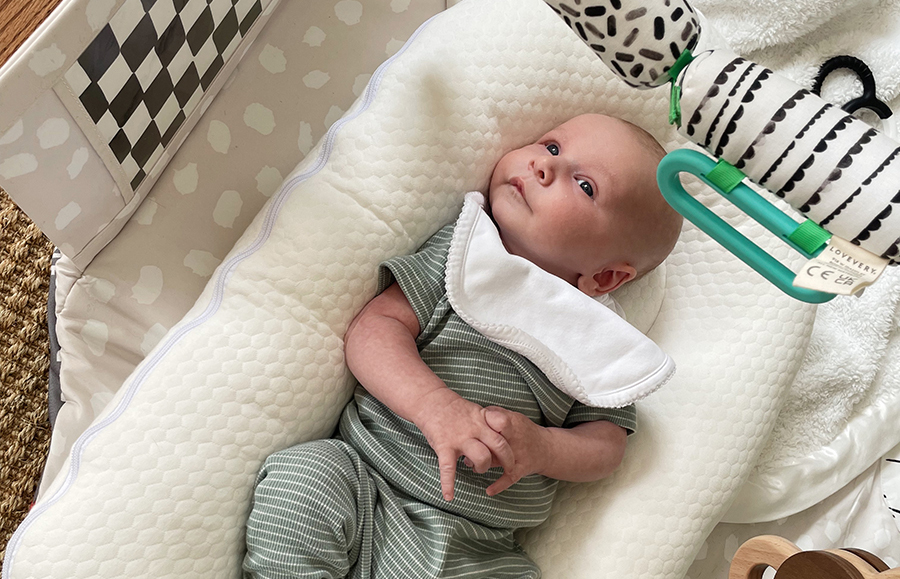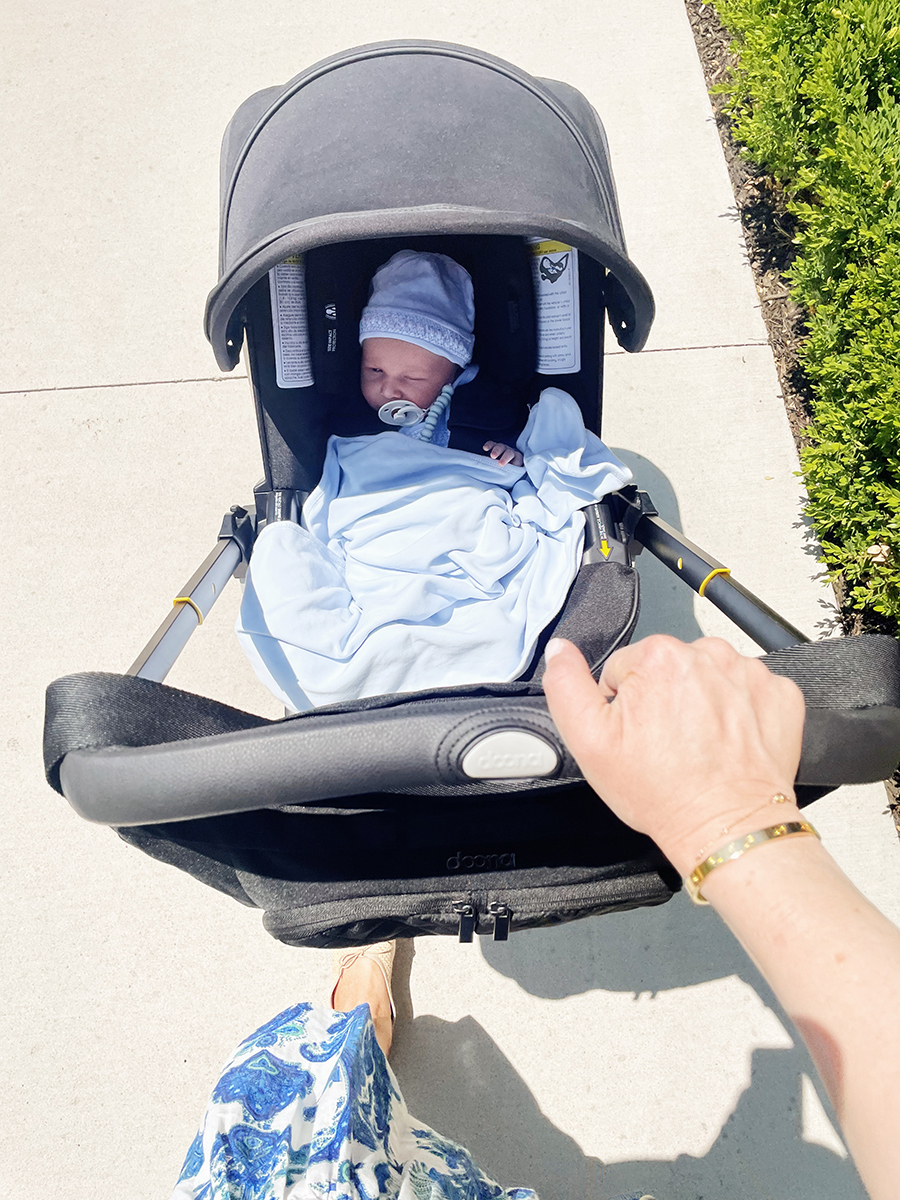 When it comes to newborn babies, it's shocking how much you forget about the early days (and really, baby's first year). The first month is such a blur. If you're preparing for baby's arrival, you might be feeling a little lost. It's always a good idea to talk to other parents and see what works for them. Things change when you become a parent again – lifestyle, activities, and everyone's needs. Your needs also change based on the number of children you have. You're a lot more on-the-go with your third and rely on things being easy. These are the new baby essentials I've relied on the first two months as a mom of 3. This post is for all new parents, whether you're planning a baby shower and need to know what baby items to consider, or are having a third and want to know how things change.
New Baby Essentials: What I Relied on For My Third Baby
You can read a dozen newborn baby essentials lists and everyone will have a different take. I am formula feeding, so you won't find a breast pump on this list. But i'll share my favorite monitor, disposable diapers, infant car seat, and other baby products with you. Jack loves a contact nap, and since he's my third (and definitely last) baby, I love keeping him close. Carriers are also so easy when you're out and about. And we're out a lot more than we were with our first or second. Being able to be hands-free is a must. We love the Solly at home, but I prefer something with snaps that's easy to take on and off when we're out. He spends a good amount of time in his play gym at home, just like his big sisters did. We use the Bjorn baby bouncer every day, too.
So here it is…my baby essentials list.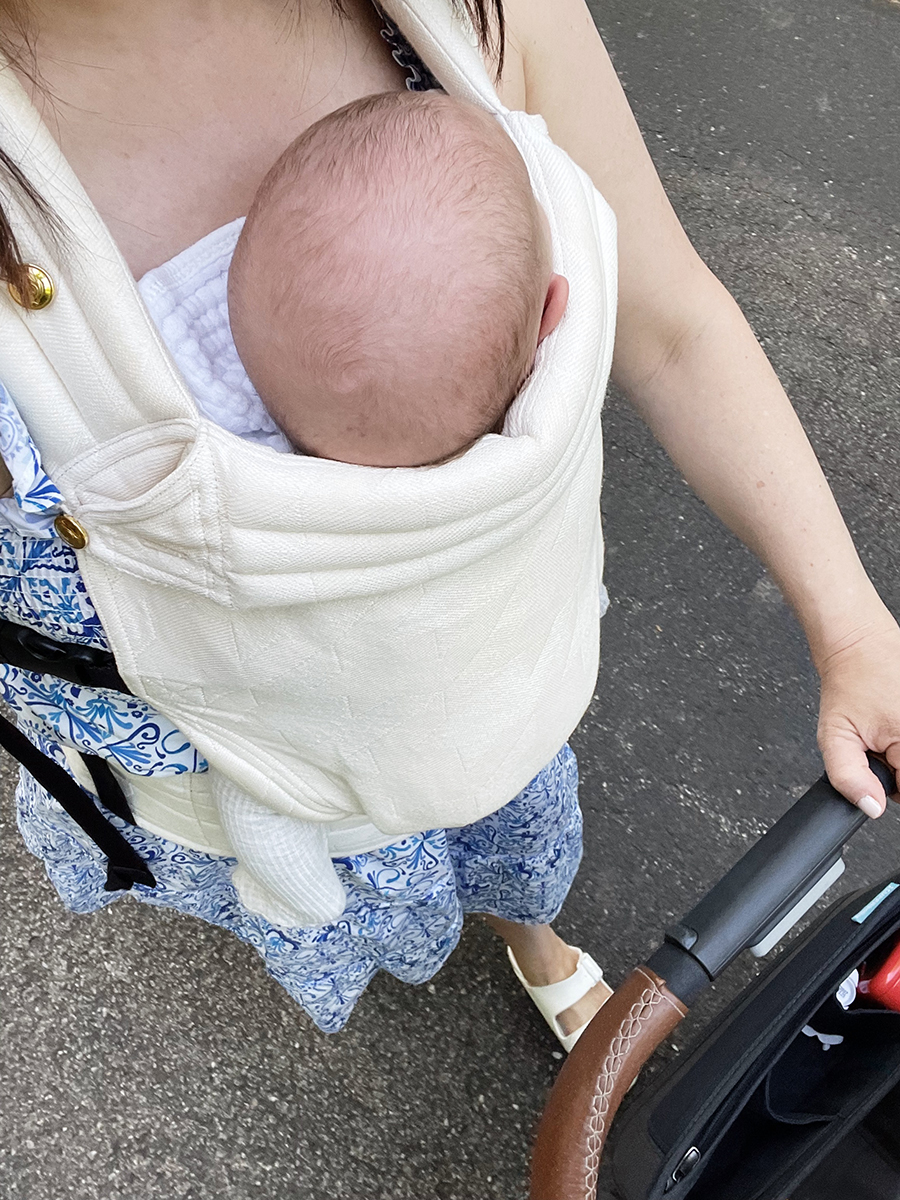 Things I've learned as a third time mom
Less is more when it comes to baby clothes. Take a minimalist approach with this one. Jack wore the same outfits on repeat the first weeks (and months).
An essential baby item for one baby might not be an essential item for another.
You don't need a diaper bag.
You don't have to have a moses basket.
Baby's nursery doesn't need to be done the first few months.
One piece outfits are only easier when they don't have any snaps. Zippers are life.
There is not a science to baby sleep. My babies never fell asleep on their own for naps, and that's ok.
And the most important thing: You do not have to enjoy every moment. You can not like certain parts of this stage at all. That doesn't mean you don't love your baby or that you're not a great mom.
The New Baby Essentials I'm Using For the First Time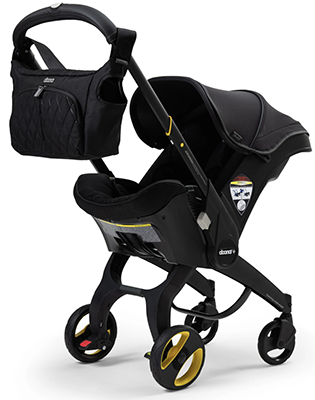 Doona
I have a few things to say about the Doona, so a review is in order. It's great when you have two other kids and want less stuff, so that's a plus. There's no clicking a car seat into a stroller, no adapters, etc. So I do like it and recommend it, but having a car seat was fine, too. It's just one less thing to deal with, and with 3, that's really nice. I can see how it would be very essential for travel, and it's nice to have, but you will be fine without it.
Shop now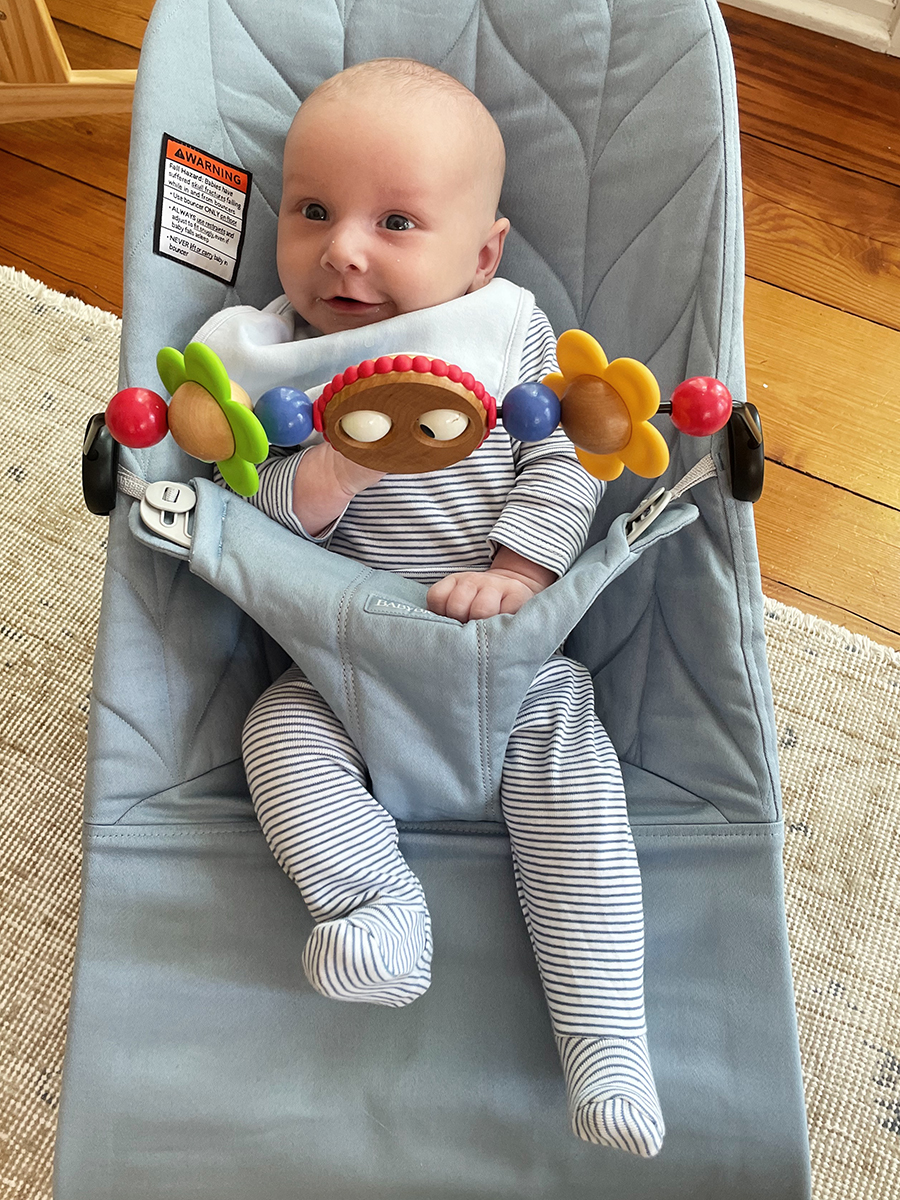 The New Baby Essentials I'm Using Again
A few notes on the following items since they're the ones I've used with all three of my kids. I swear by our baby monitor – it is the best. So much, that I wrote a blog post about it. The nanit gave me so much peace of mind since everyone had access to our baby. I kept this pod on the play gym when the girls were around, but always (always!) watch baby when they're in any sort of container. And only place baby on a flat, firm surface to sleep.
I recommend a tub where baby is in water vs having water run over them (like a sink tub). My babies all got really cold, and while the Fisher Price tub we used isn't especially beautiful, it is super-functional and does the trick.
This post contains affiliate links. If you purchase something using my links, I may earn an affiliate commission at no cost to you.