The Best Outdoor Toys for Kids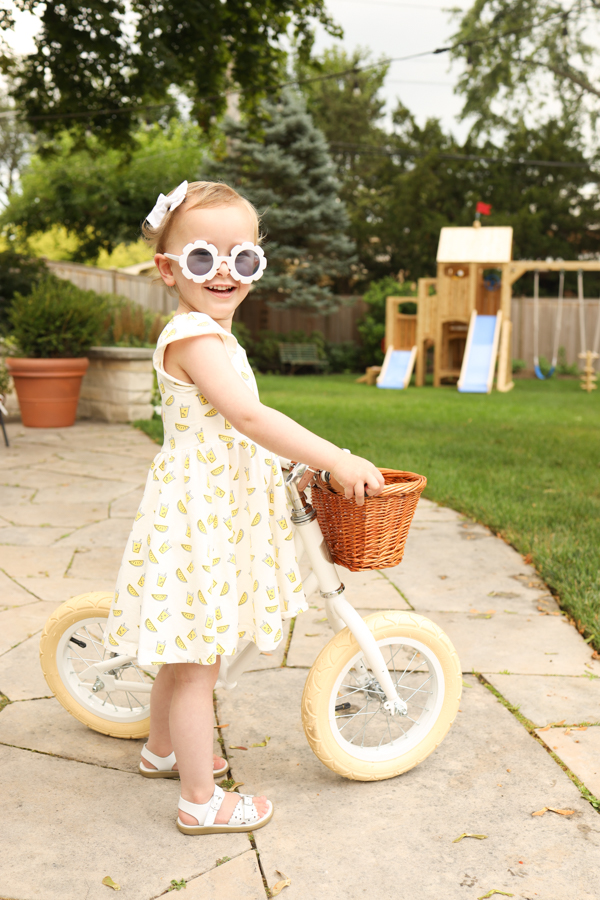 Summer is so close I can literally feel it. We've had some warm, beautiful days and have been spending as much time outside as possible. Last summer, we were fully isolated at home so I made a few pandemic purchases to keep things fun and interesting for Margot. New to the mix this year: a pool with slide, outdoor mud kitchen (Margot wouldn't stop playing with it at my friend's house), and her stomp rocket – all good for hours of fun. Margot and her friend played in the rainbow pool (without water!) for well over an hour! Here are the best outdoor toys for kids.
This post was originally published in 2021.
The Best Outdoor Toys for Kids
Play Mats and Picnic Blankets
Ride-On Toys
Water and Sand Toys
Outdoor Toys
Tents and Play Houses
You could definitely DIY a more budget-friendly house like this one. But if you're looking for something that's done and beautiful, I love this one.
We leave our bubble blower on while the girls play. The girls love it and it adds a little ambiance. Ha.
The 2 seater ride-on car comes with a remote control that overrides the car. We love it.
We have 2 Gathre midi mats and they're great, but too small for the whole family. This mat is huge and on sale!
The sensory stones are a bit splurge but Margot is obsessed with them. She loves playing restaurant, and they're great for sensory or water tables.
The animal figurines are not technicaly outdoor toys but they're great outside. I throw them on a gathre mat or in a water table.
Our veer wagon is incredible. The sun protection is fantastic and it's so much fun for the girls to ride facing each other.
Playhouse: This isn't our exact playhouse but it's the one I wanted (was sold out at the time) and is much cuter with a wood (vs. plastic) roof, so it's nicer, too.
Scooter: A great beginner scooter that comes with an easy to remove seat – recommended by our PT.