We're Having a Third Baby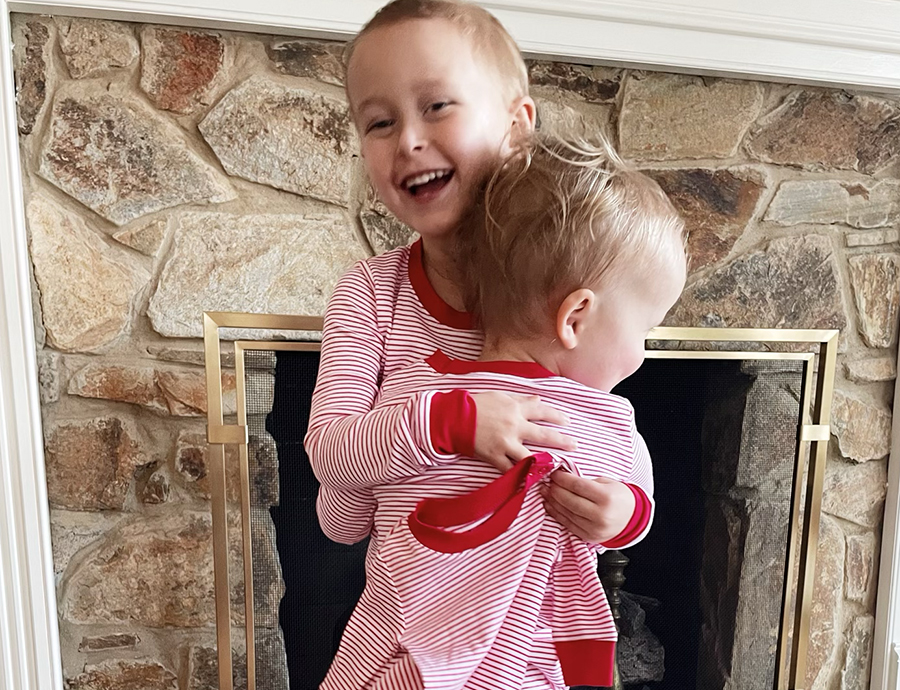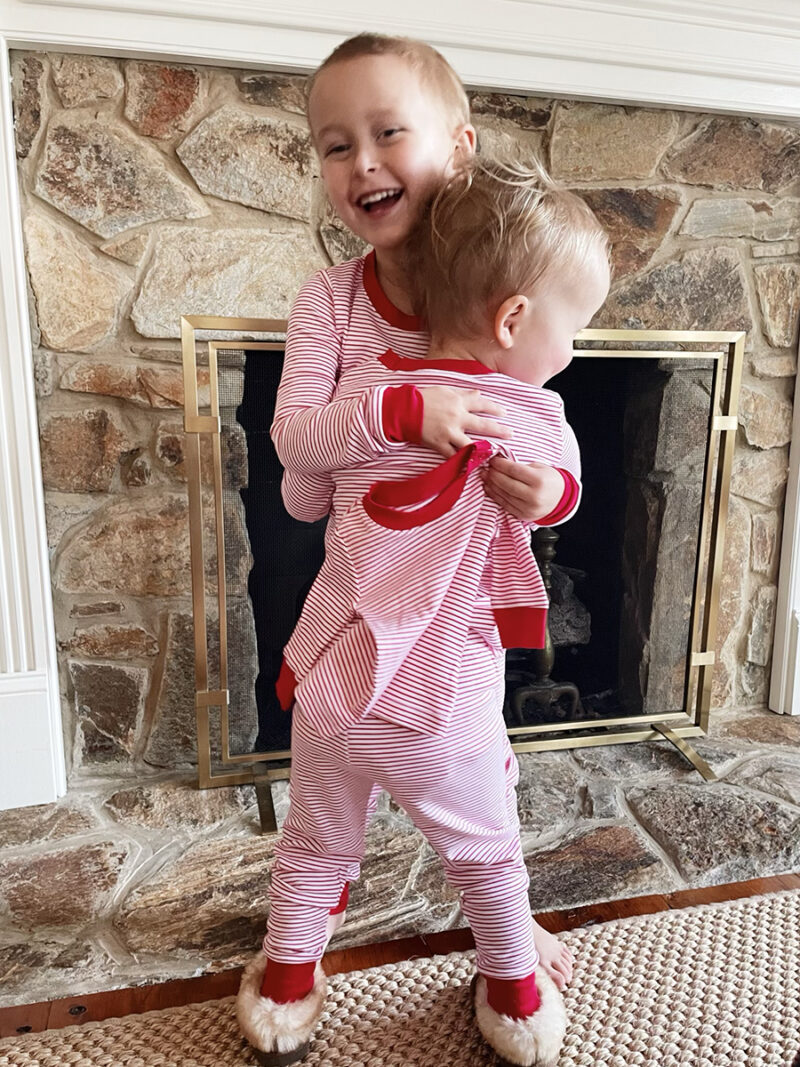 Well, the news is out. We're having a third baby. I hit the point where I couldn't really hide it, and it was easier to just share the news with you. I'm not sure what it is this time around. Maybe it's because I'm older, but I haven't felt ready to share it yet. I don't mean that negatively at all – it's just different. And I never expected to make this announcement at 40, but if I've learned anything, it's that the best things never look how you expected.
We're Having a Third Baby
Before Margot got sick, I would have told you that our family would be complete after our second was born. Conor would have said the same. But not long after her diagnosis and Kate's arrival, I couldn't shake this feeling that we were supposed to have one more. I can't quite explain it, but it didn't go away. After a rocky couple of years and with my 40th quickly approaching, it was time to make a decision. And we did.
So why a third?
It was going through what we did and the fact that my family is very small and extremely complicated. I didn't have the happiest childhood – my dad was barely a part of my life and in an effort to protect myself, I no longer speak to my mom. So this family that Conor and I have built is (quite literally) everything to me. Nothing matters more than the relationships I have with my girls, and I see their bond, and just wanted more of that.
It will be a very different experience
When Kate was born, we were about 3 months into the pandemic, and Margot was 6 weeks into treatment for Leukemia. Kate was and is the brightest little light and a gift to our family, but the experience was terrifying and isolating. We couldn't go near anyone and couldn't fully enjoy that time. And I will tell you that I am so looking forward to not choosing between snuggling my newborn and taking my toddler to receive chemo. Between staying home with my new baby or sleeping at the hospital with my 2 year-old.
Getting pregnant at 39 and being pregnant at 40 has been mostly the same. I was very fortuThis pregnancy has been pretty easy and uneventful.
It won't be easy, but…perspective
I know a third won't be easy, but I have that perspective that came with the trifecta of a cancer diagnosis, newborn, and global pandemic, all within a 6 week period. Kate will be almost a year older than Margot was when she was born, and Margot will be pushing 5! They're used to sharing me and are already excited for their little brother They call him by name (yes, he has a name!) and kiss my belly.
And if I'm being really honest, the baby stage isn't my favorite. I love baby snuggles and the sweetness of it all, but it's so hard, too. So I hope I can try to enjoy it a bit more this time. This is far more about the long-term, and not about snuggling another baby. Now I just need to read all my newborn posts because it's all a blur.
It's a…
I kept telling my husband it was a boy, but he just shook his head and laughed. He was sure it was another girl. So when the nurse told us we were having a boy, we were definitely surprised. It hasn't felt different other than I haven't had any heartburn. I would have been thrilled either way and was just so relieved and grateful that things looked good. Honestly – it still doesn't feel real at all. I am already 17 weeks and feel pretty normal.
I want to take a moment to acknowledge that I know these posts aren't easy for everyone to read. If you are struggling for any reason and find yourself feeling sad about another pregnancy announcement, I'm sending you love.
The kids pajamas are linked here.