First Day of School Signs
My first baby will be off to Kindergarten this fall! I can't believe it. As I sit here snuggling my third newborn, I find myself so aware of how quickly the time flies. Margot has grown so much this year and has come so far. From the obvious physical changes …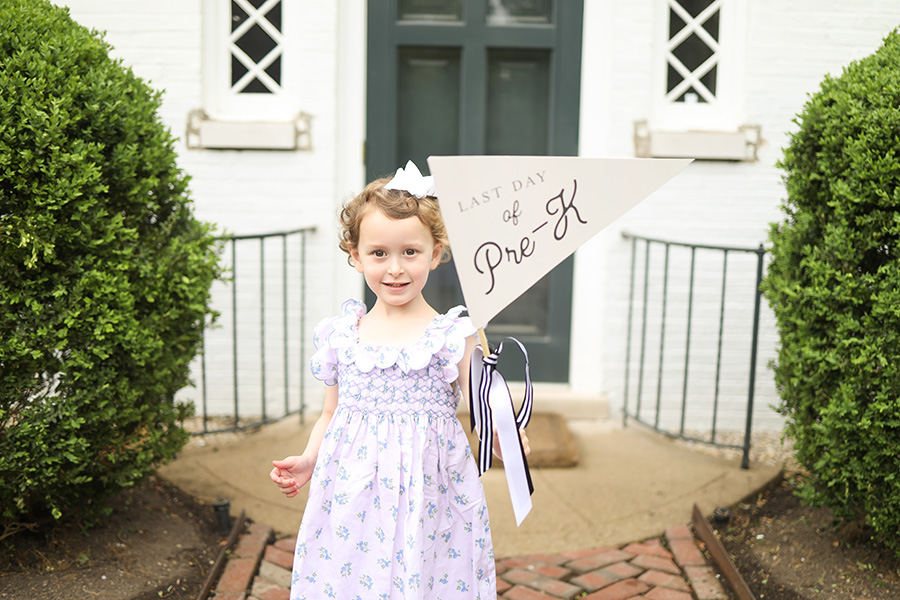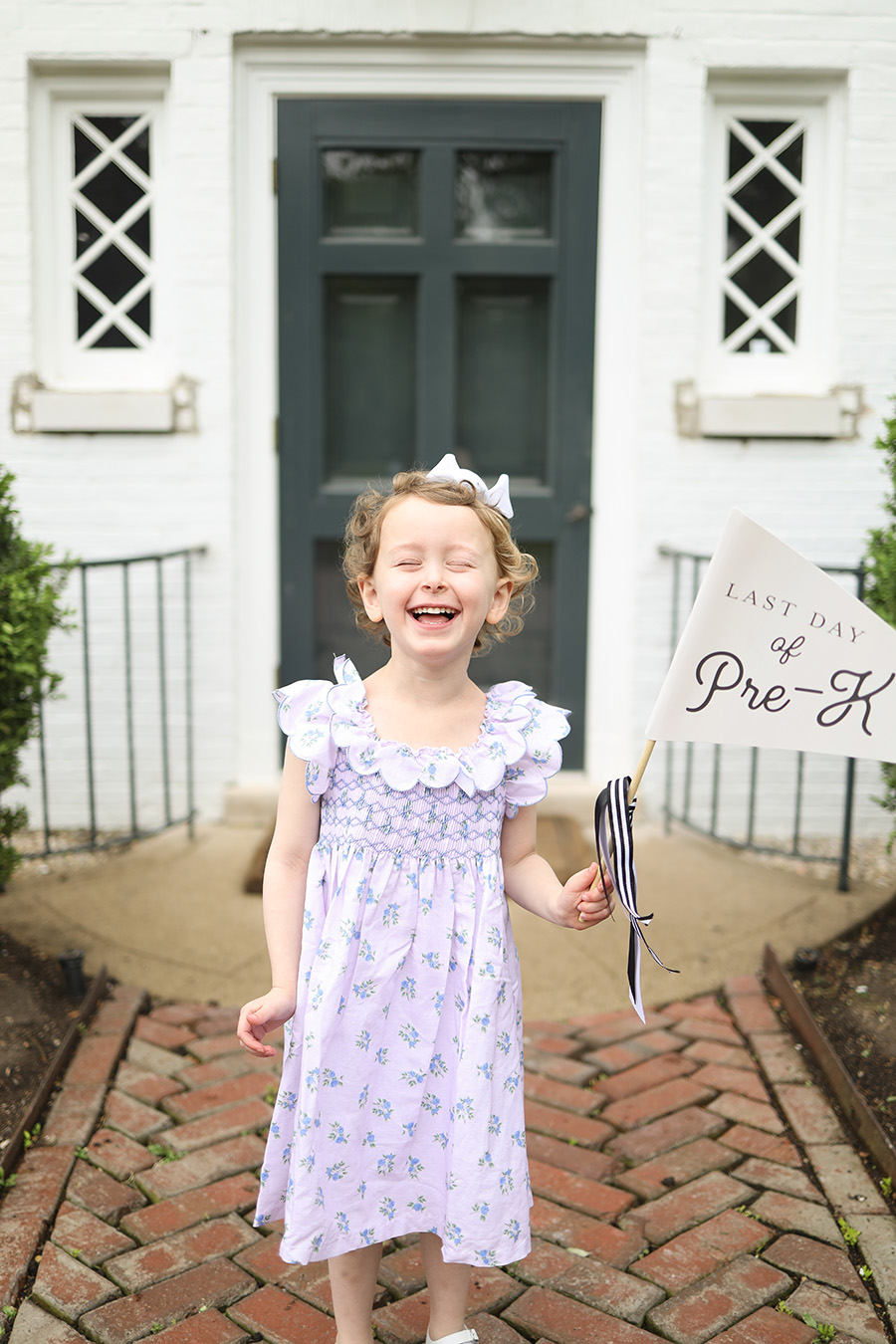 My first baby will be off to Kindergarten this fall! I can't believe it. As I sit here snuggling my third newborn, I find myself so aware of how quickly the time flies. Margot has grown so much this year and has come so far. From the obvious physical changes (she's such a kid now!) she's learned so much, and has made some of the sweetest friends. I wanted to share our first (and last) day of school signs, and what Margot wore for her last day photos. Here are our first day of school signs.
First Day of School Signs
Those monthly baby photos are kind of a pain. But first and last day of school photos (at least when your kids are little) are my new favorite. In less than a year, it's truly remarkable how much our kids can change and grow. I am in awe of this little girl. From making friends and becoming so much more confident, she writes all of her letters and numbers by memory and loves to spell. I am so proud of her.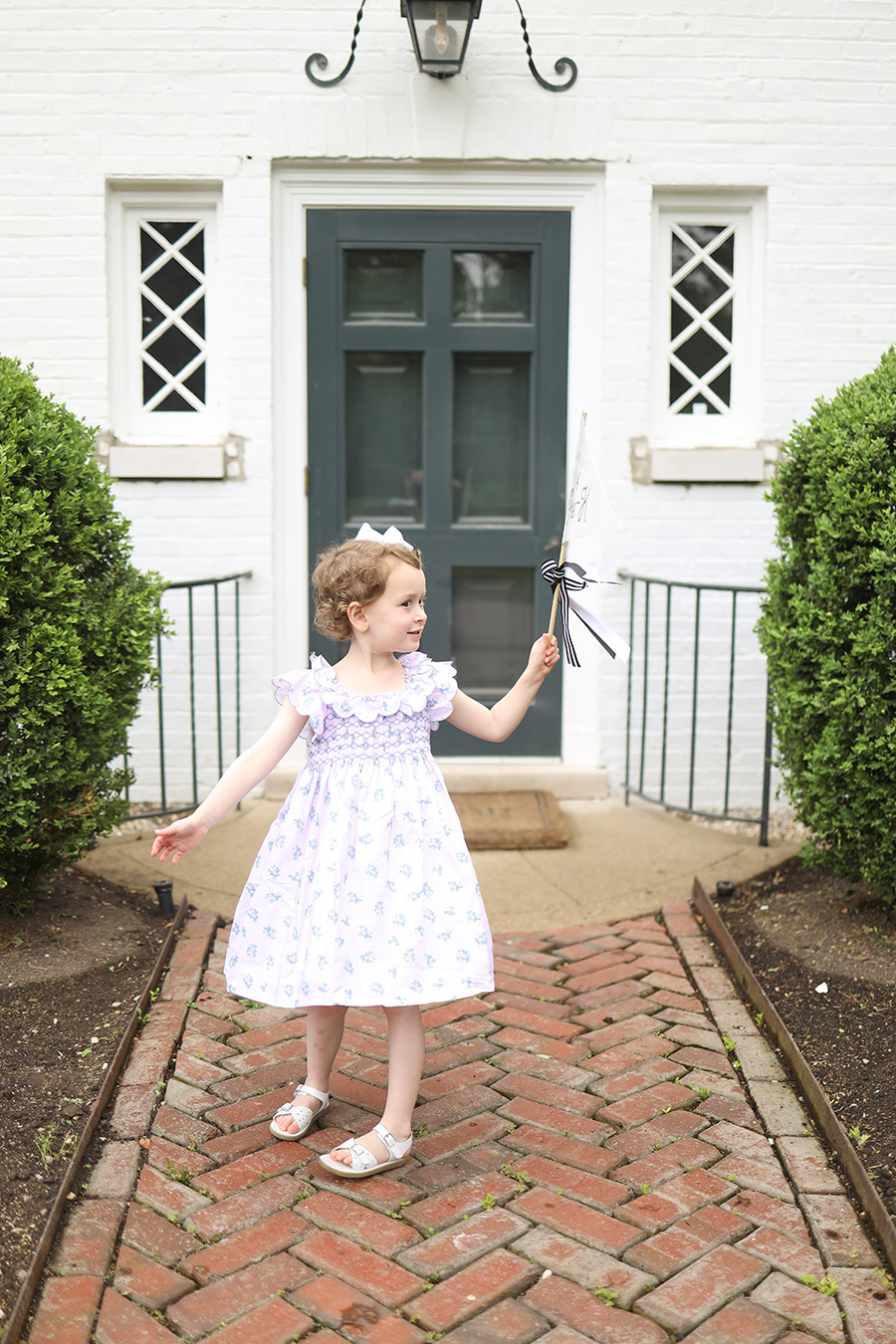 Some parents say "never grow up" but I won't ever say that. It hits a little too hard. And sure, I get the sentiment – it's bittersweet. I love how sweet, loving, and innocent she is. I know to cherish this time. So let's not wish the time away, but let us also realize how lucky we are to get to watch them grow.
You can shop this limited-edition capsule collection on Maisonette. The collaboration between Dondolo x Maisonette includes three collections, each inspired by some of our favorite Italian destinations. You know how much we love Italy. We spent our honeymoon in Positano, brought Margot to Puglia when she was 1, and traveled to Tuscany with both girls last summer. These pieces are beautiful – perfect for weddings, family vacations, the last day of school, and family matching moments!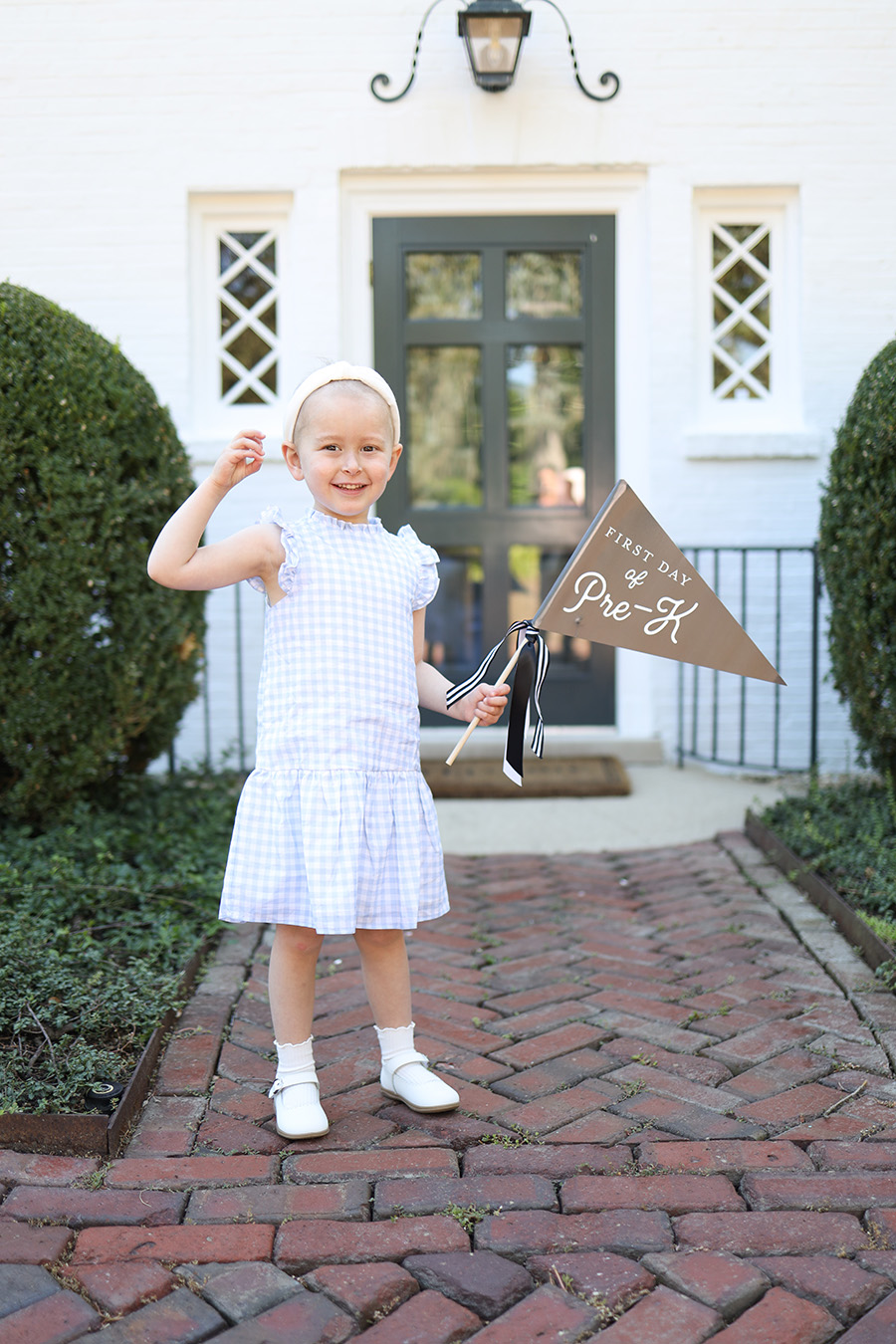 Her Minnow dress from last year barely fits now.
First and Last Day Flags and Margot's Last Day Dress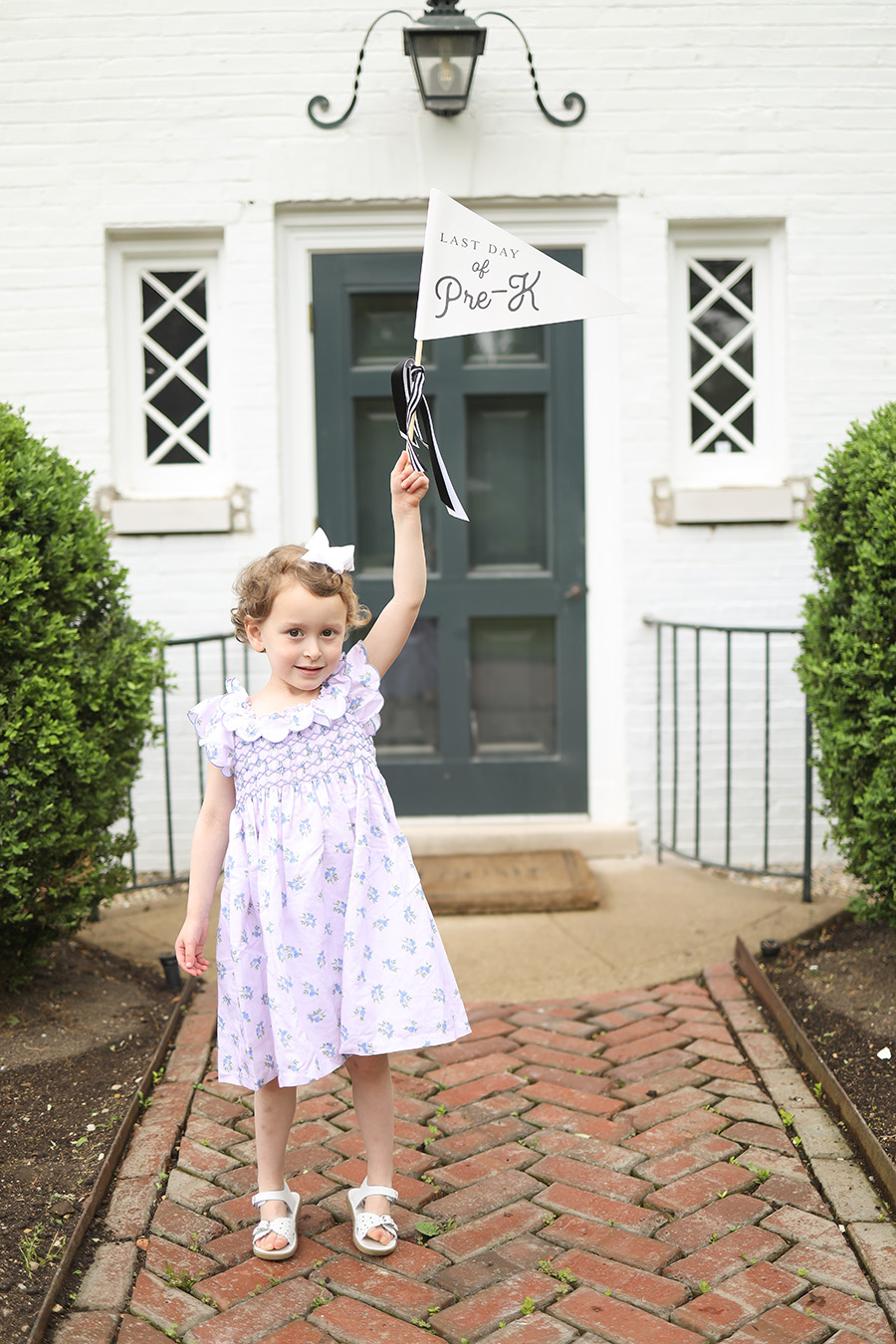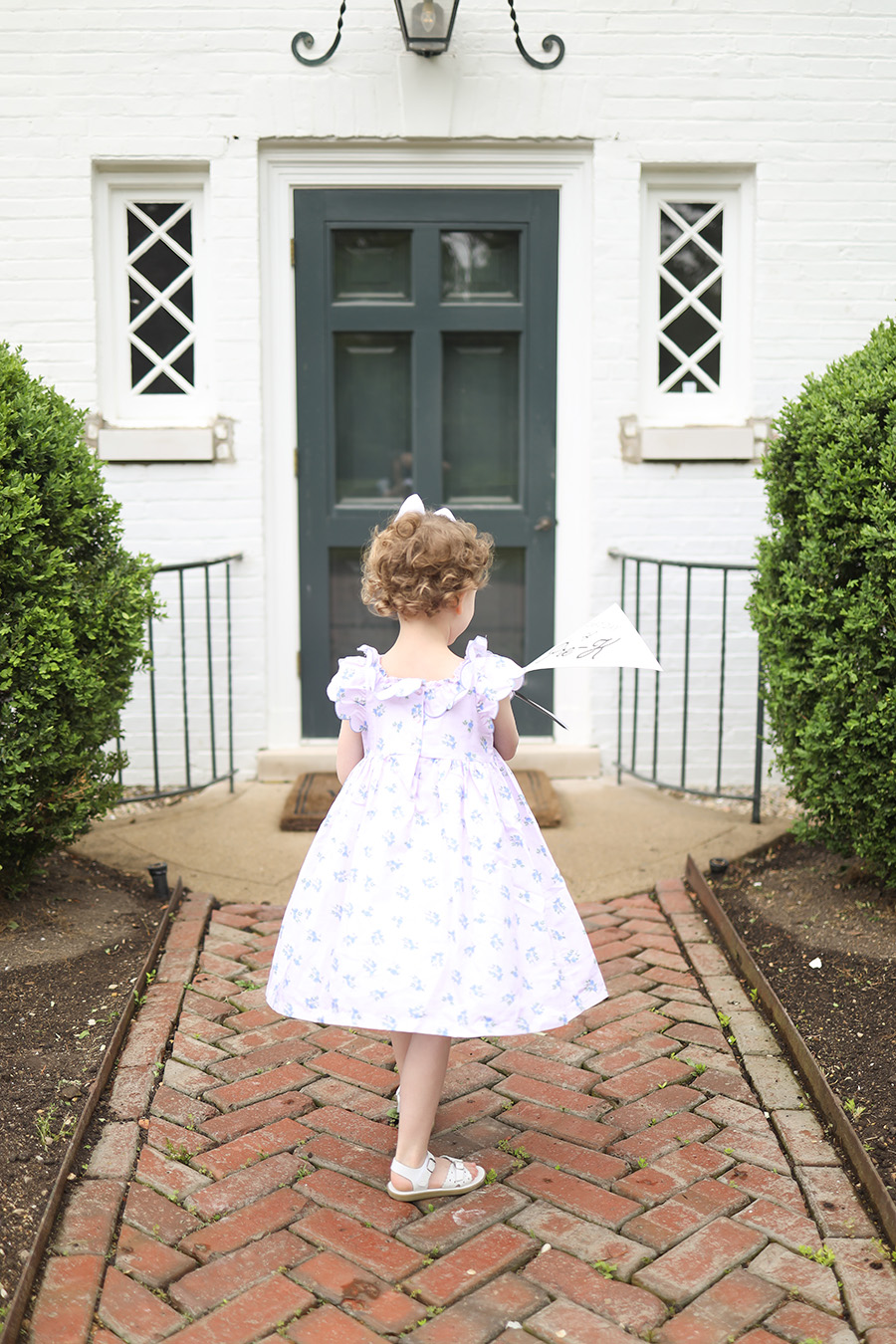 See more in my shop
This post contains affiliate links. If you purchase something using my links, I may earn a small commission at no cost to you.