Birthday Gift Ideas for 3-Year-Olds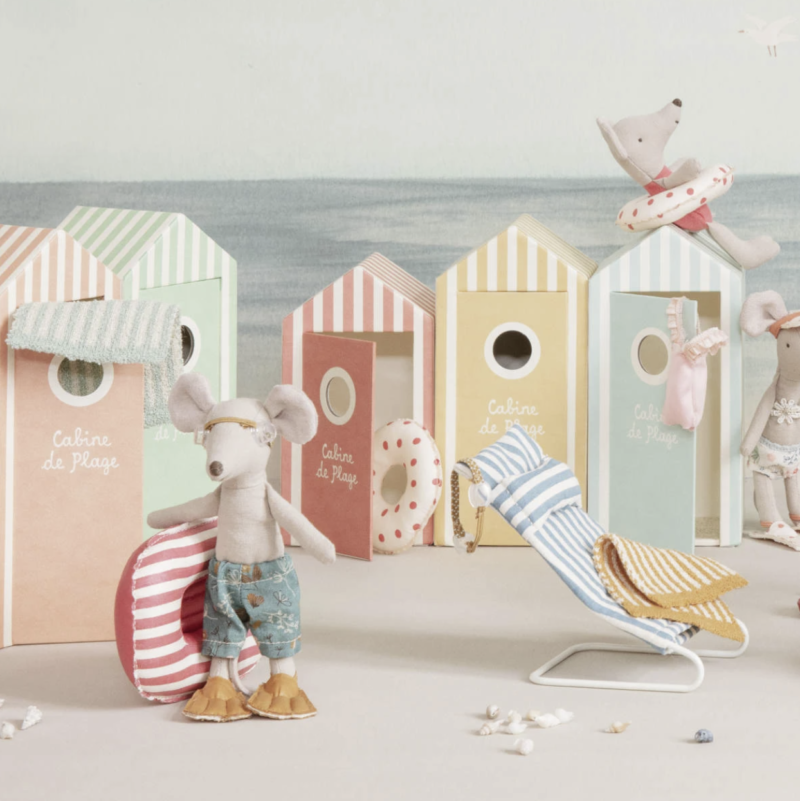 Margot turns three in July, so over the last few weeks, I started looking at some gift ideas. She loves playing pretend – play food is probably her favorite thing right now. The thing I was most excited about is something I've wanted to buy her since she was born, so she's finally getting a balance bike. It's just so beautiful, and our OT said it would be great for her. Here are some of my favorite birthday gift ideas for 3 year olds.
Birthday Gift Ideas for 3-Year-Olds
We (I) bought my daughter a straw bag/backpack, a few dress-up costumes (specifically, Moana, Rapunzel, and Anna), and birthday pajamas. I've included some of our favorite toys that she's into, along with some others I've had my eye on. And everyone needs Lola Dutch – it's so so sweet.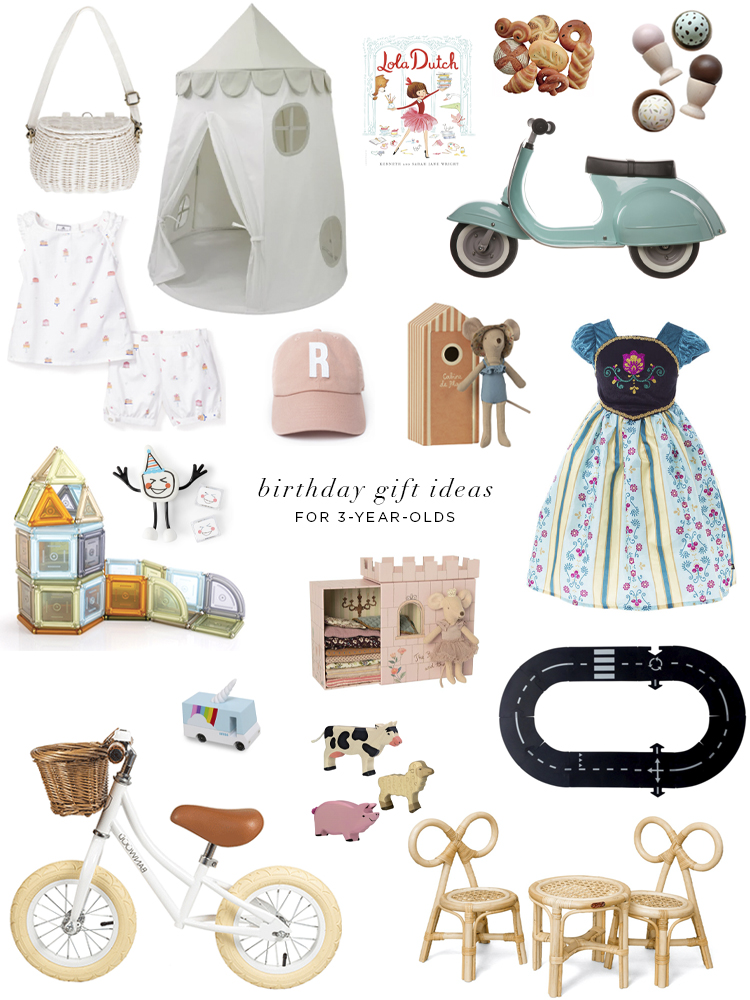 Birthday Gift Ideas for 3-Year-Olds
Balance Bike
Her big gift that she's probably too young for and might be hesitant to use. Hoping she will love it, and she'll definitely grow into it.
Straw Bag
Margot loves carrying toys in her Olli Ella picnic basket. This is so cute can be worn as a purse or backpack.
Floor Table
My friend had this at her house and it's simple but kind of amazing. Will be great for puzzles, drawing, and even picnics in our yard.
Audio and Music Player
We have and love this. And they just came out with a bunch of Disney stories!" link="https://us.yotoplay.com/pages/player
Cupcakes
My friend had this one too and Margot loved it. Great for water table play.
Wooden Bowls
I love all things Grimms and these can be used for pretty much anything. My friend said her daughter uses them as pools for her maileg mice.
Beach Mouse
I mean…come on. This little mouse is darling. Both my kids love Maileg mice.
Dessert Pajamas
Got these for both girls since their birthdays are 9 days apart.
Wood Ice Cream Set
My kids love this set. It's well made, sweet, and simple.
Baseball Cap
This is darling.
Doll Table and Chairs
Because doll parties seem like a must.
Rainbow Play Silk
These are great. Just ordered a second large one to use for forts.
Princess and the Pea Mouse
Big maileg fans over here and these little mattresses will be perfect for M's dollhouse.
Powerclix
A prettier option than Magnatiles (if you're looking for pretty). We love our Magnatiles.
Tower Tend
If we didn't already have a tent, I'd buy this one.
Lola Dutch
One of our favorite books.
Party Time Bath Toy
Margot loves her light-up bath guys. She calls this one party guy.
Rainbow Unicorn Van
We love these Candylab cars.
Wood Farm Animals
These are pricey but beautiful.
Road
This road is virtually indestructible and is ideal for sensory play. Take it outside – to the sand or beach! Play with it inside and drive it over a wobble board to make a bridge and tunnel.
Vespa
Margot got this when she was one and really didn't use it until she was two. She loves it now.
Dress-Up Clothes
These are pretty reasonable and are supposed to not be itchy.
Sensory Stones
We have a few sets of these – Margot calls them food rocks. They're perfect for water play.
Dish Washing Station
We don't have this but it looks like fun.