Container Gardening: How to Plant a Beautiful Flower Pot
A trip to the nursery to pick up a few flowers for an empty spot in our yard turned into a second trip for topiaries. Before I knew it, I was going back for flowers for our planters, ground covering (more on that soon), and ordering more terracotta planters. I don't know the first thing about gardening, but I know what I like, and I'm so happy with how our planters turned out, so I want to share what I used and how easy it was. If you're afraid of gardening like I was, it's really not that hard and it's a lot more fun than I thought it would be. I want to share my experience with container gardening: how to plant a flower pot.
Container Gardening: How to Plant a Beautiful Flower Pot
While walking through the nursery, I happened to be on the phone with my friend Brooke who suggested I follow a simple formula when filling a planter. It's quite simple: thrill, fill, spill. You'll need thrill (height/wow factor), fill (flowers/greenery to fill the space) and spill (something that spills out of the container).
Be sure to consider where you're placing your container and the kind of light your flowers and greenery will need. And of course, you'll want container potting soil, gardening gloves, and a shovel.
Here's what I planted in my flower pots
Salvia "victoria blue"
Variegata "vinca vine"
White geranium
Euphorbia "diamond snow"
Sweet potato vine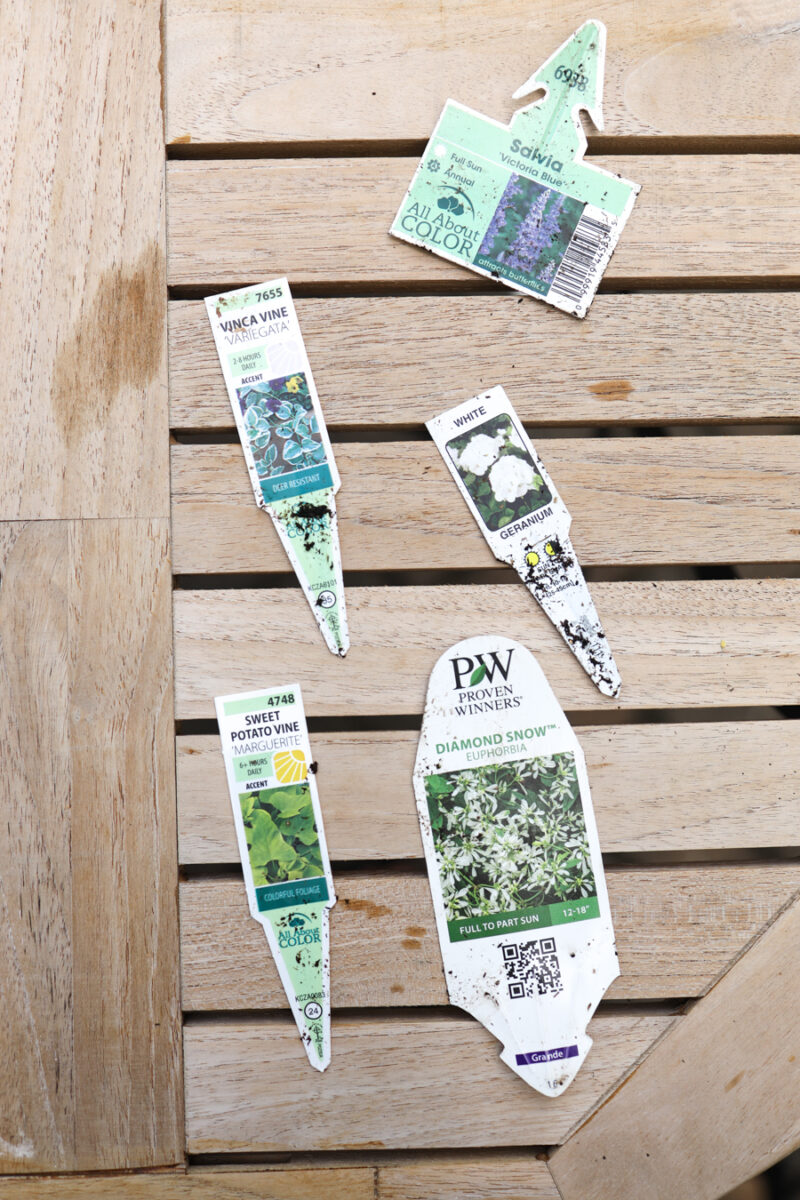 Here's what I used for my flower pots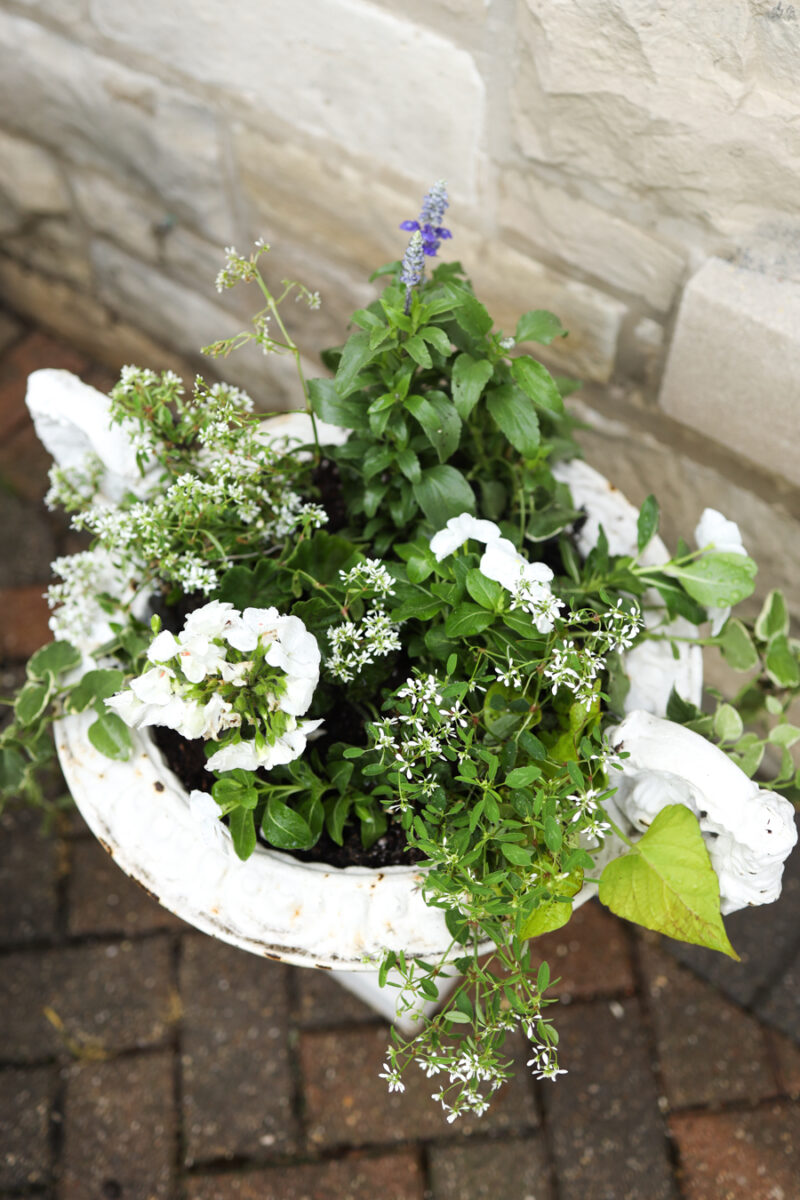 I purchased (mostly terra cotta) containers from Christy Webber and Home Depot. The planters in this post are available in-store but to make things easier, I purchased online to guarantee they'd be there. I actually ended up paying for home delivery since they're really heavy. Thanks for the tip and for recommending these planters, Nicole!
How to plant your flower pot
Fill the container with soil
Place flowers (with containers) in the larger planter to see how it would all look together
Once I knew where I wanted to place everything, I filled the container with soil and started planting. It really is that easy.
Water. After the flowers and greenery were planted, I used our hose trigger to spray all the extra dirt away, misted the flowers, and then watered the flowers to settle down loose soil and to help the roots get settled.