My Home Office and Sunroom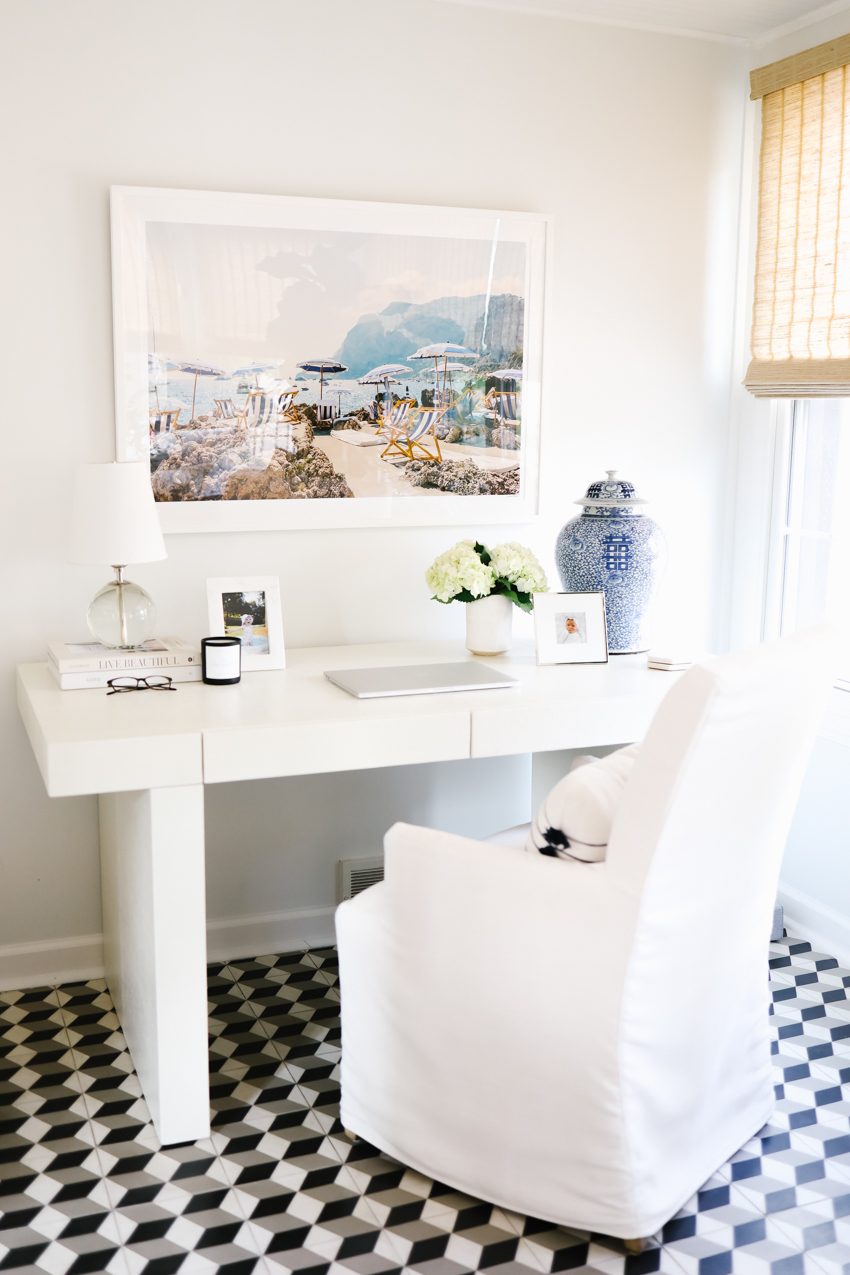 The french doors off our living room lead to the most charming little sunroom – a room that I had big plans for when we moved into our home over two years ago. Until a few weeks ago, the view through those doors was…not good. Life got in the way, as it does, and our sunroom became the place where everything that didn't have a place ended up. When Conor asked what I wanted for my birthday this year, the only thing I could think of was cleaning, organizing, and finishing our home. Now that my old office is Kate's unfinished (shocker) nursery, this room finally has a purpose and looks the way I always hoped it would. It's a functional office and sitting area, and is a room we now use daily.
My Home Office and Sunroom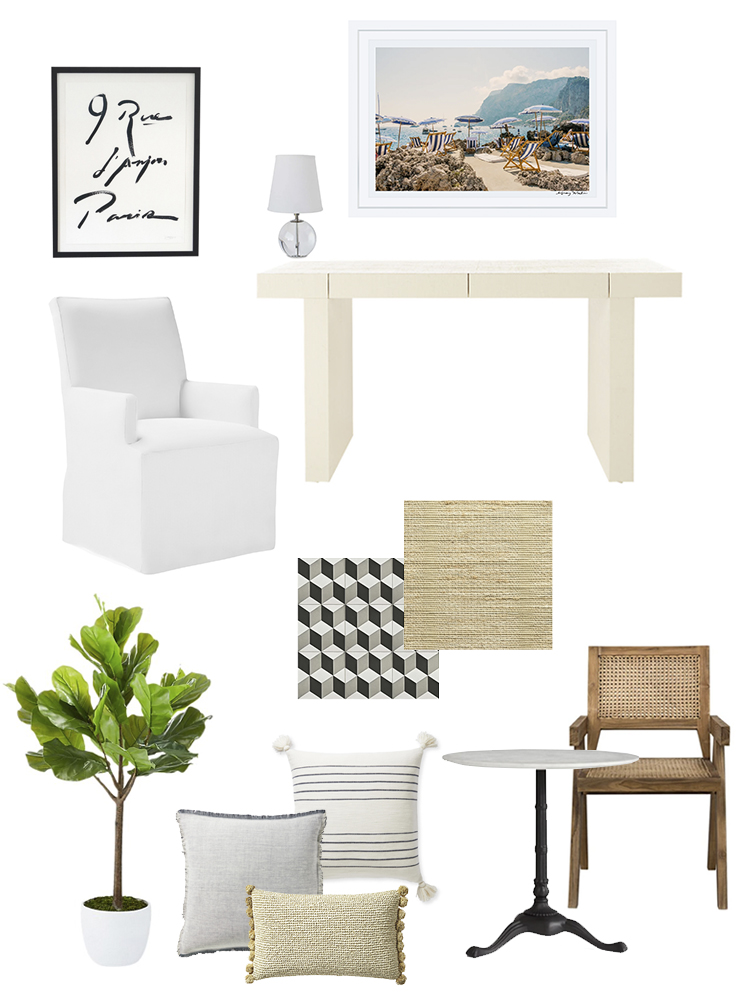 Making updates to our sunroom
Not long after we moved in, we decided to cover the old light faux-wood floors with a cement floor tile. Last year, we added woven shades c/o Hunter Douglas allow light but block harsh sun, and added much-needed warmth. The room already had a window seat, so we had a cushion made and added pillows for the perfect cozy work/coffee spot with the girls.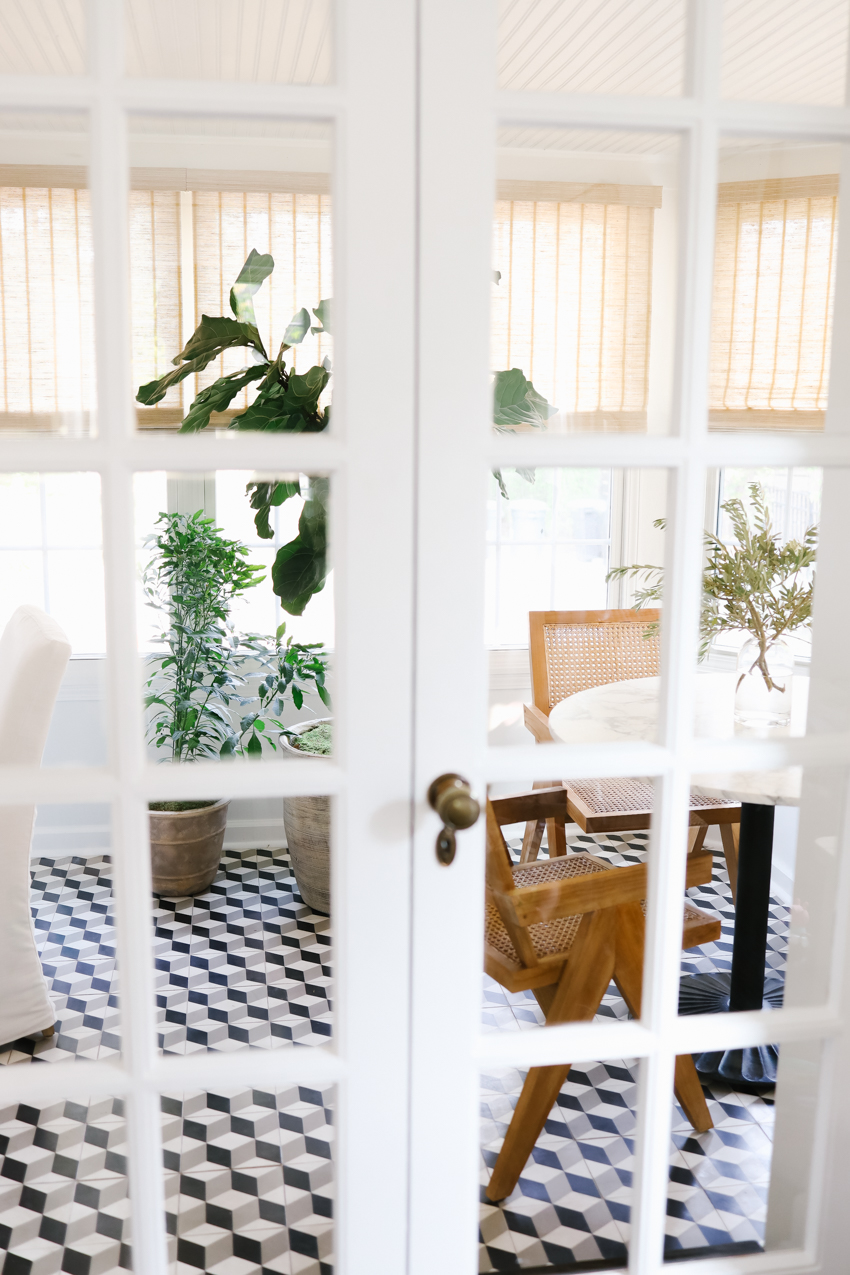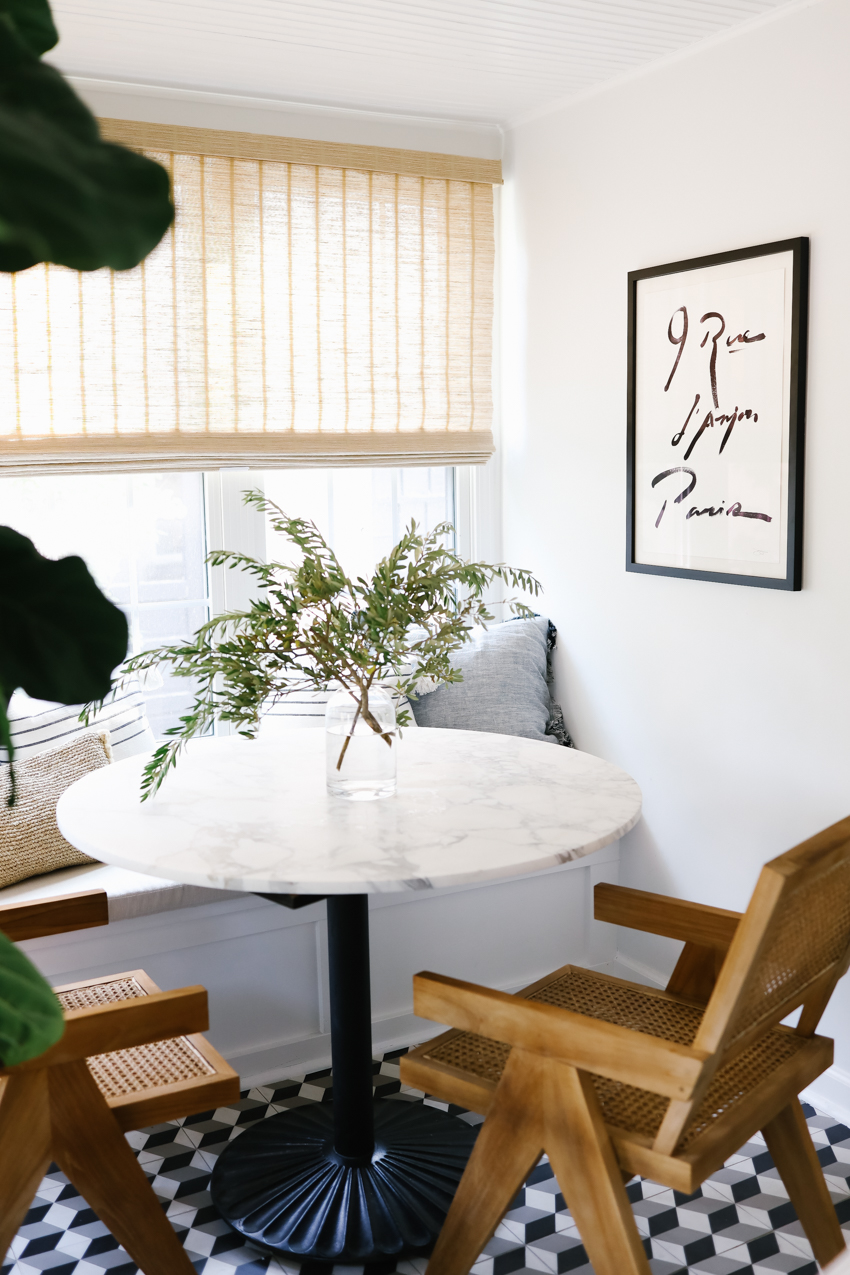 The vintage marble table
Conor's dad is an antique dealer and had the table base in his warehouse, and Conor found the marble top in a corner at Scout in Andersonville. We added two cane chairs from Anecdote for additional seating. The art was a gift from my dear friend and artist Josh Young. It's the address of our wedding venue.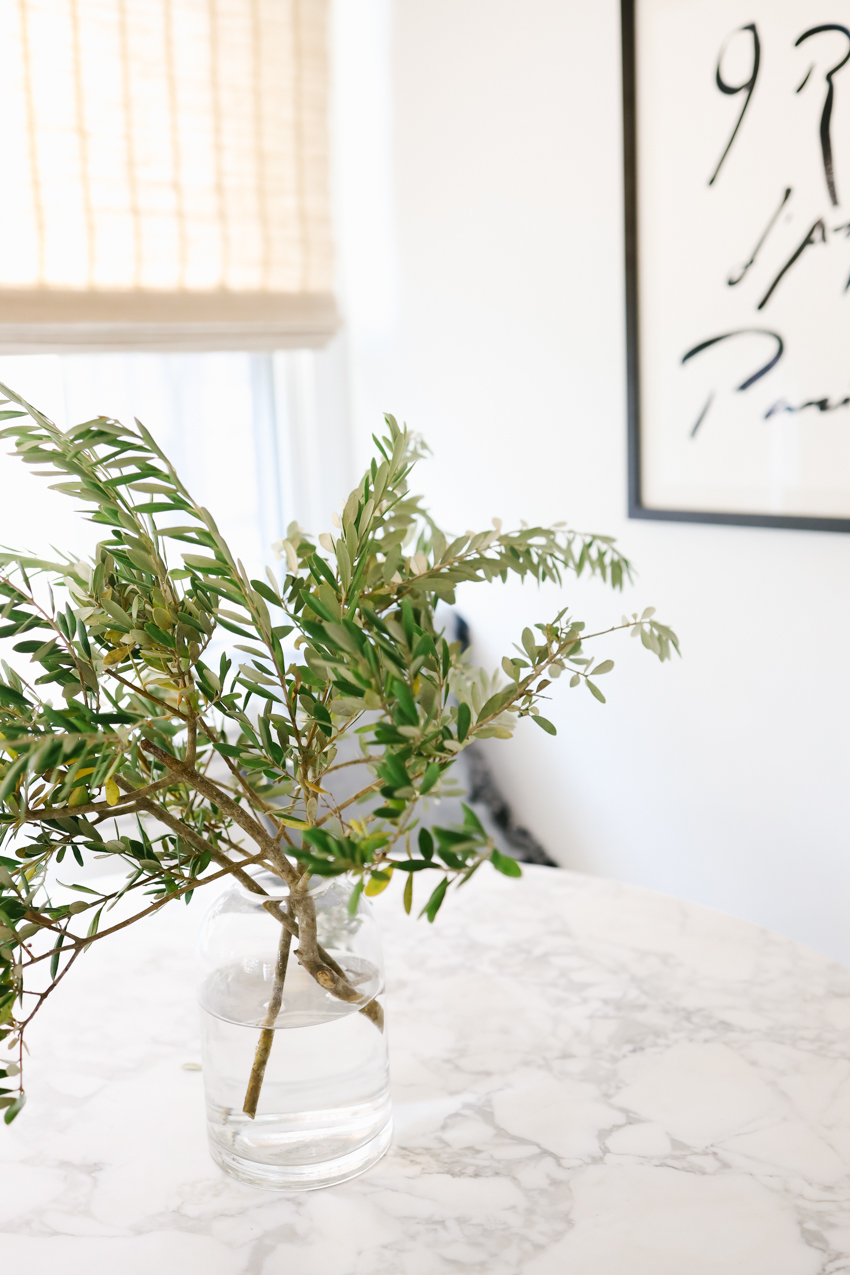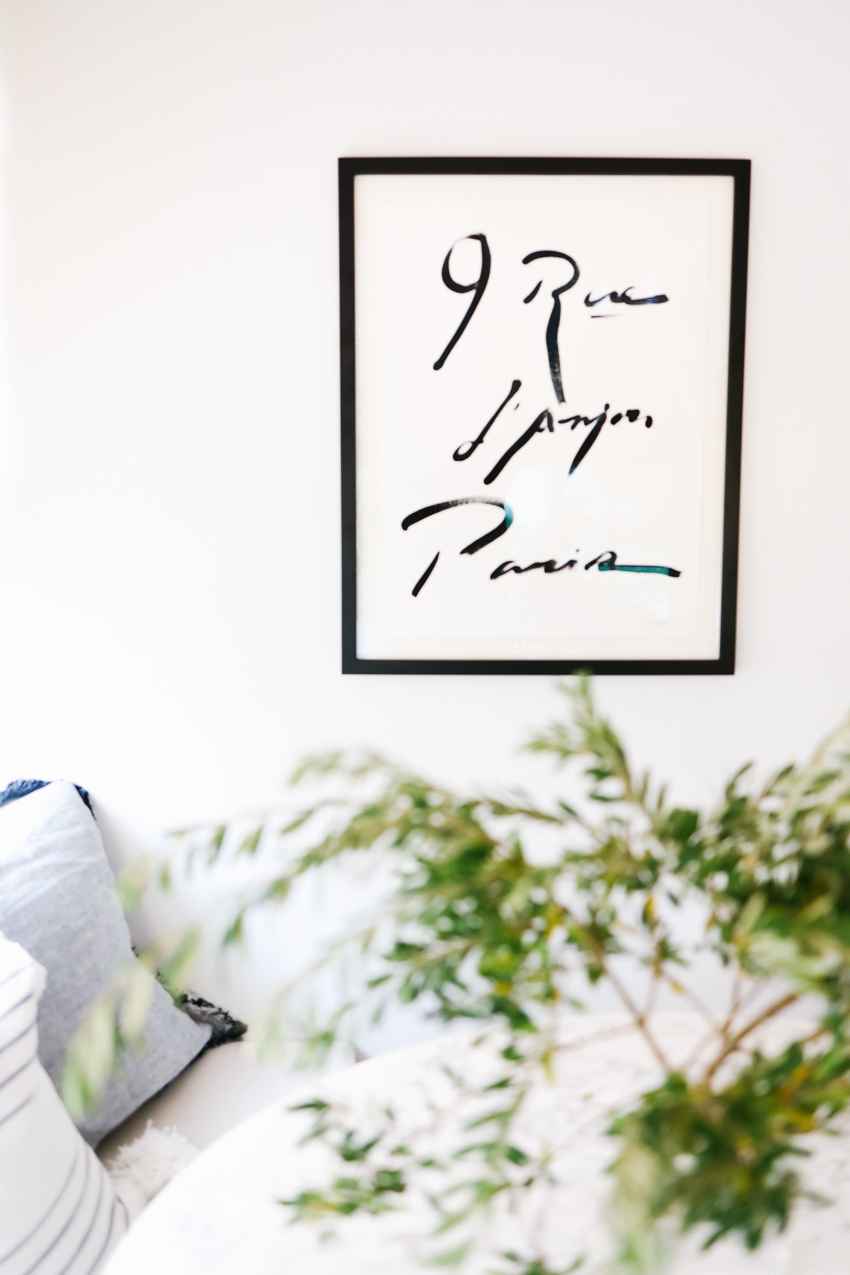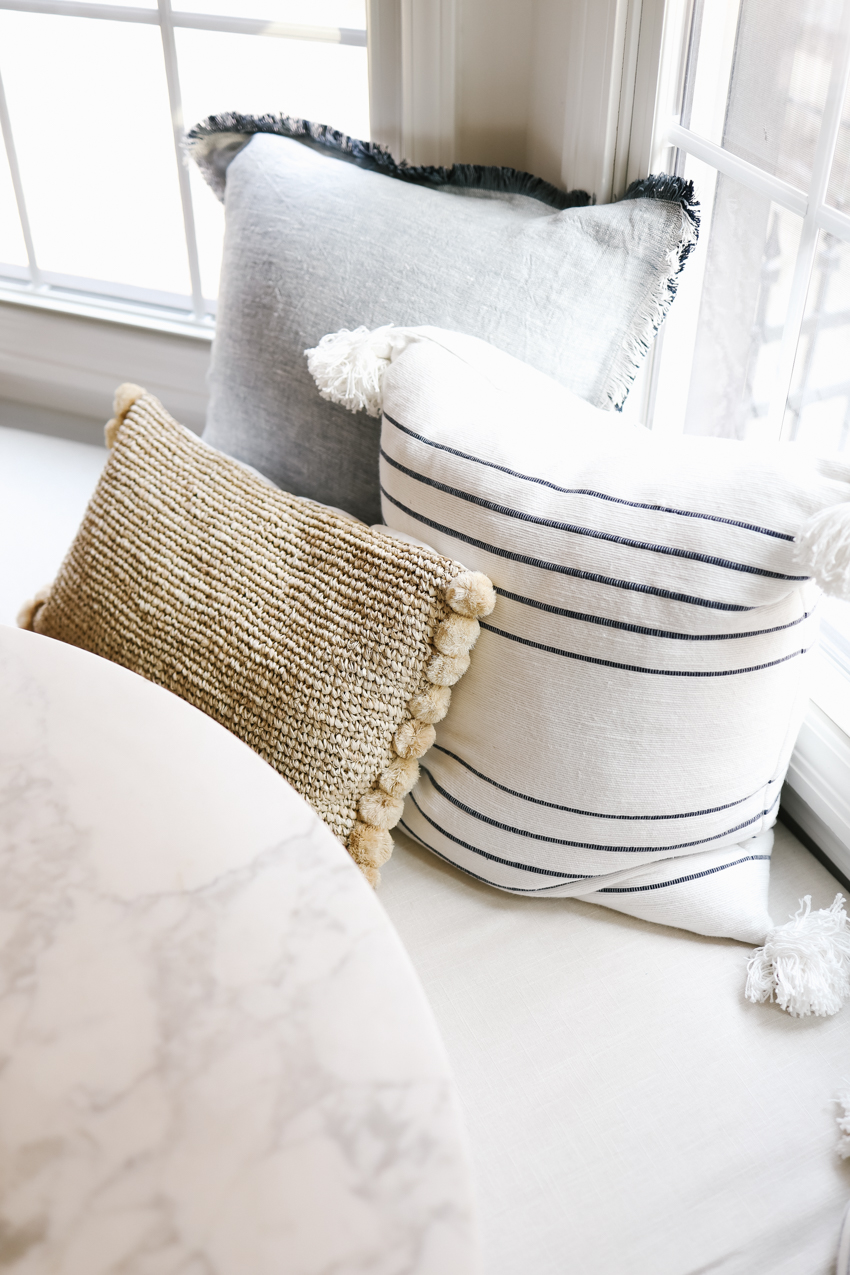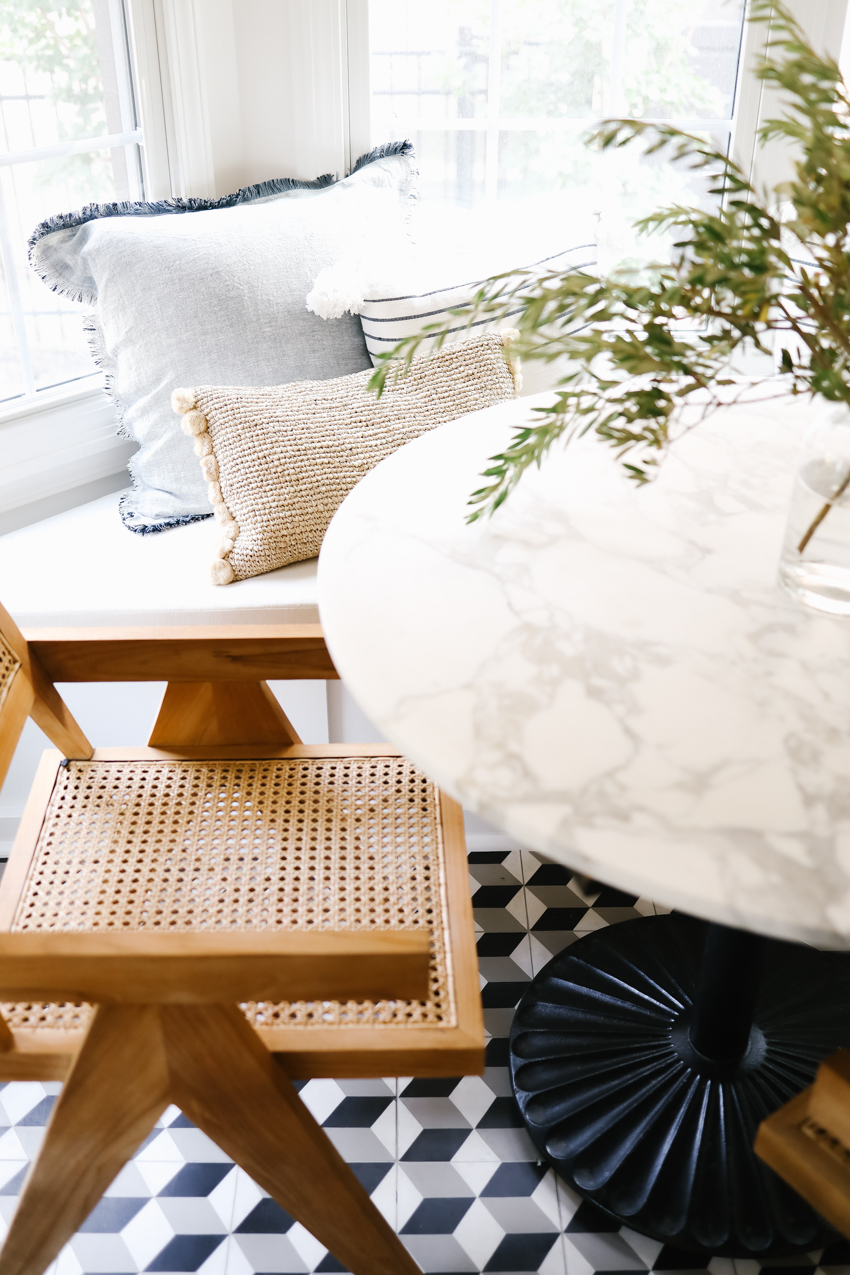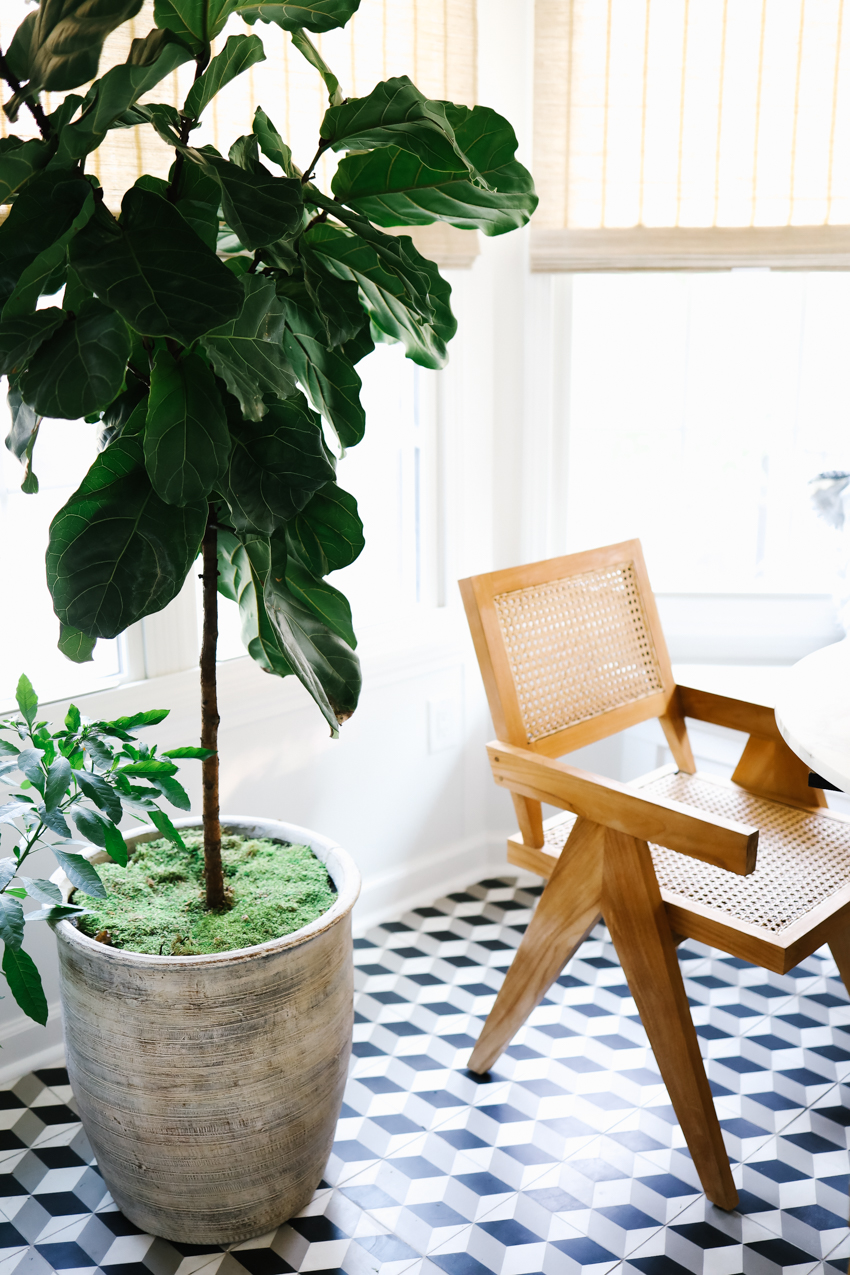 Adding greenery
We moved our fig tree into the sunroom and found the most beautiful planters and olive branches at Vagabond. The greenery really finished this space for us.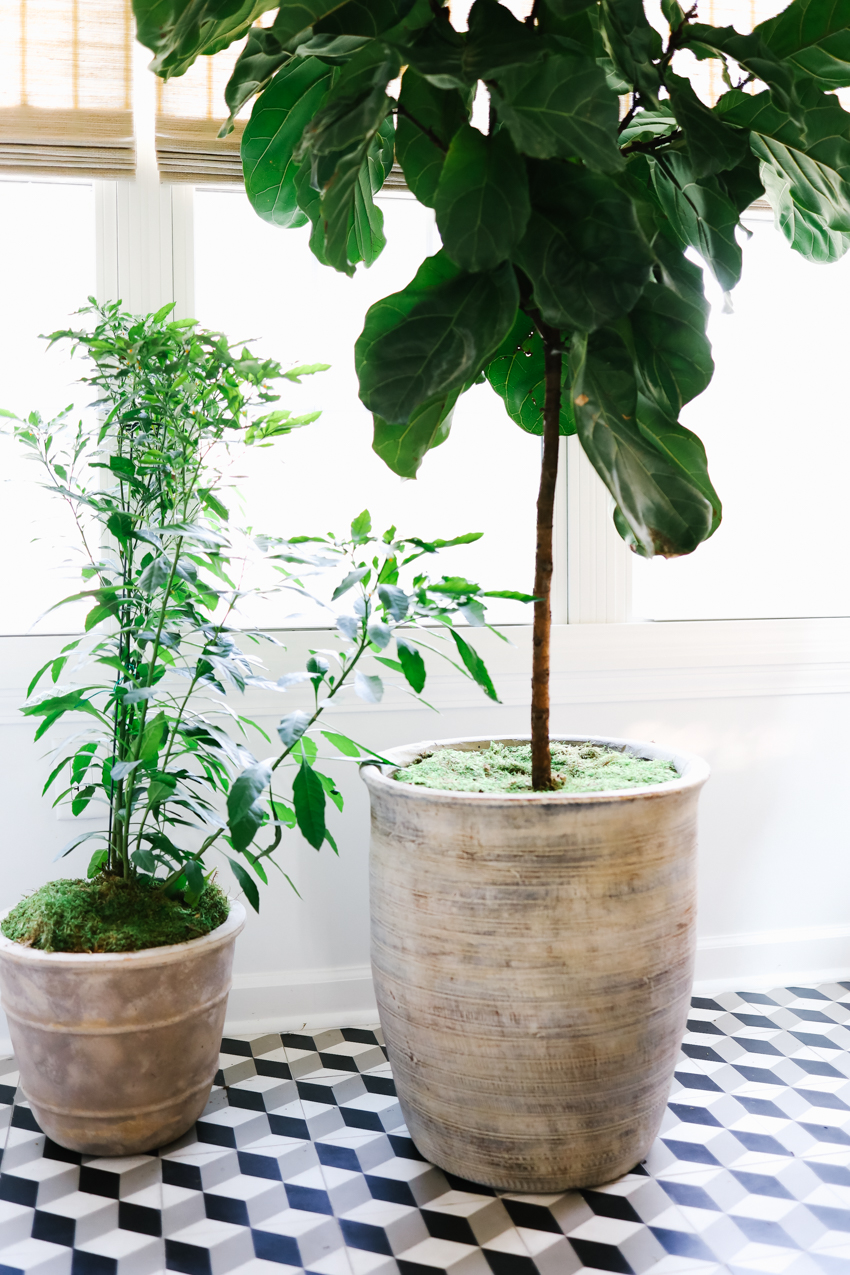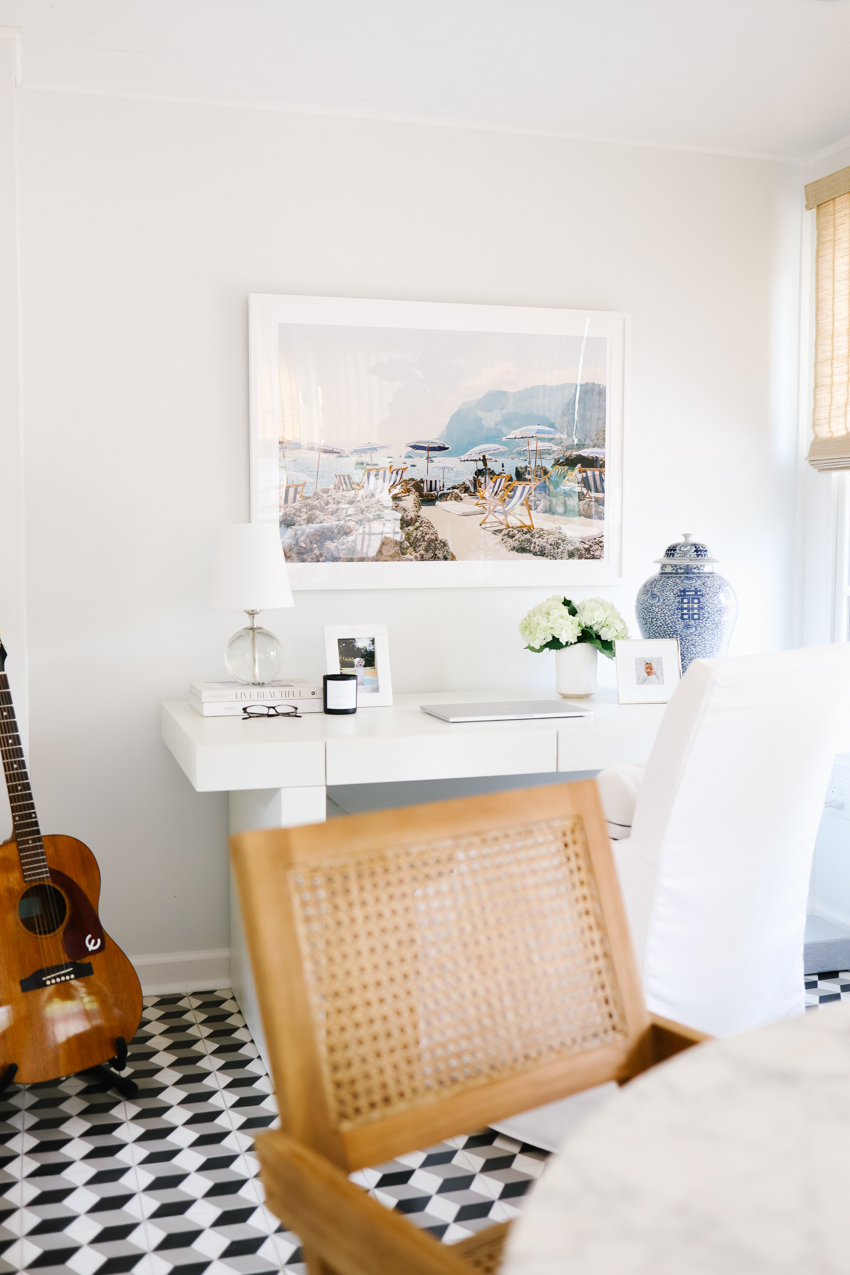 The desk and art
I ordered a new desk and a dining chair c/o Serena and Lily. I opted for a high-back dining chair since I wanted something both comfortable and beautiful. Sadly, the finish on the desk started chipping before I even had a chance to use it and I ended up returning it a few months after I photographed this space, so I am not sharing a link to this desk and cannot recommend it.
I also chose a photograph of La Fontelina c/o Gray Malin. It's a beach club we visited in Positano on our honeymoon takes me back to travels and one of my favorite days in Italy with my husband.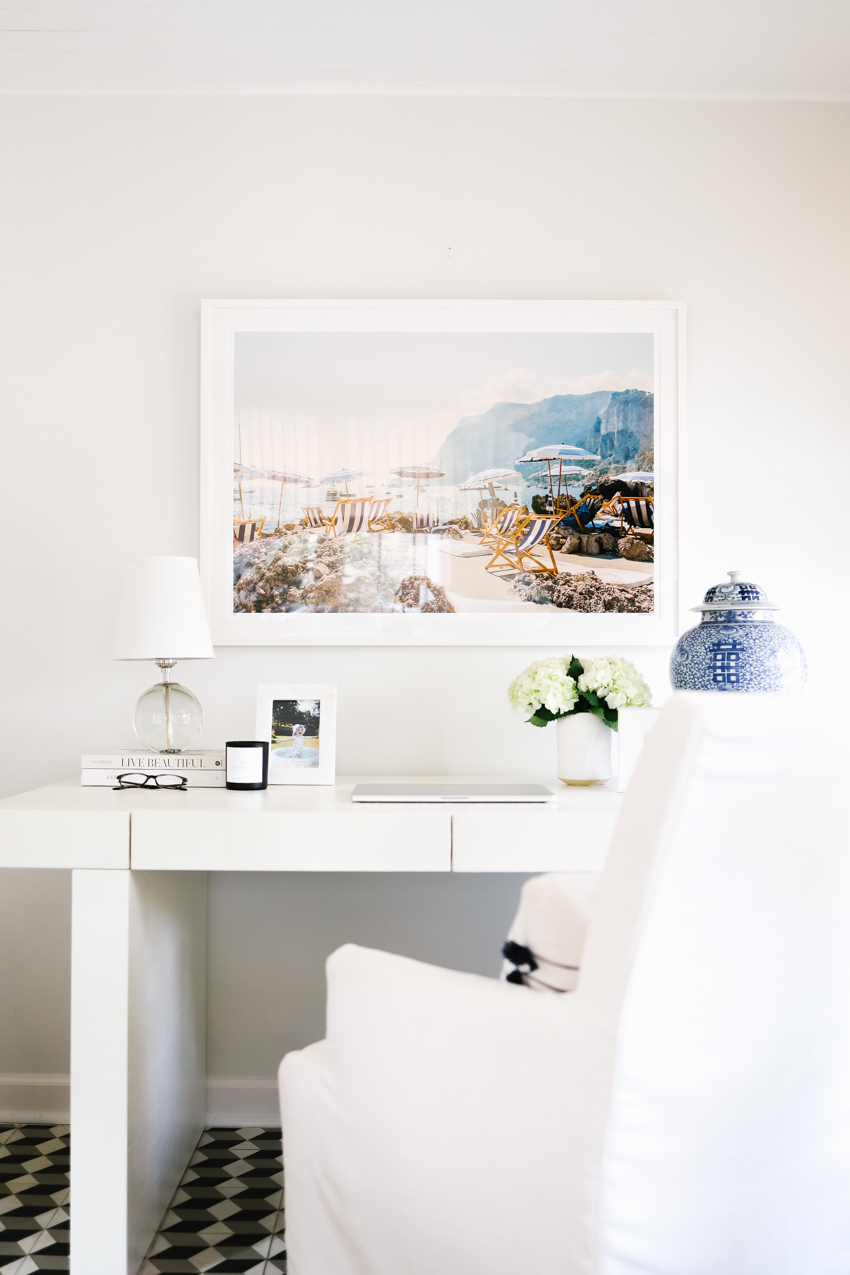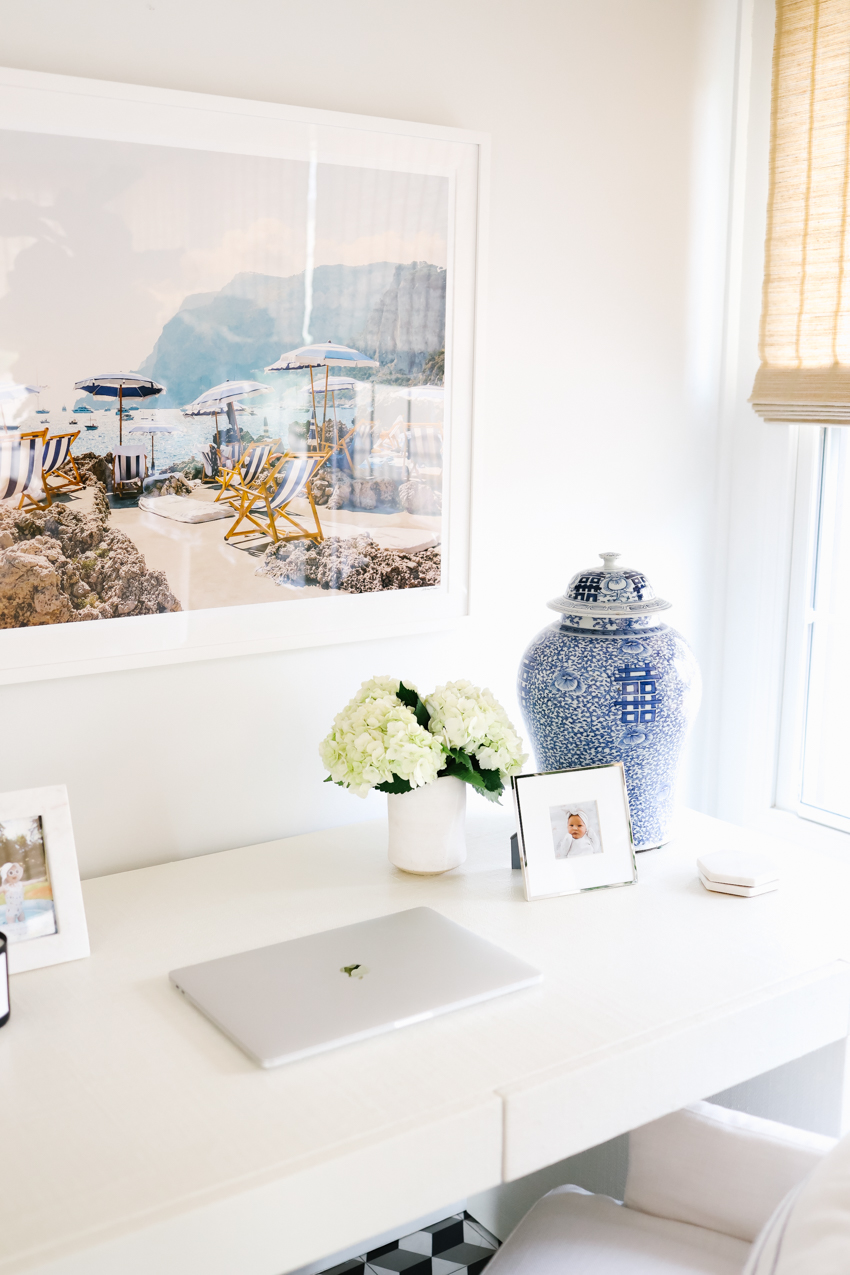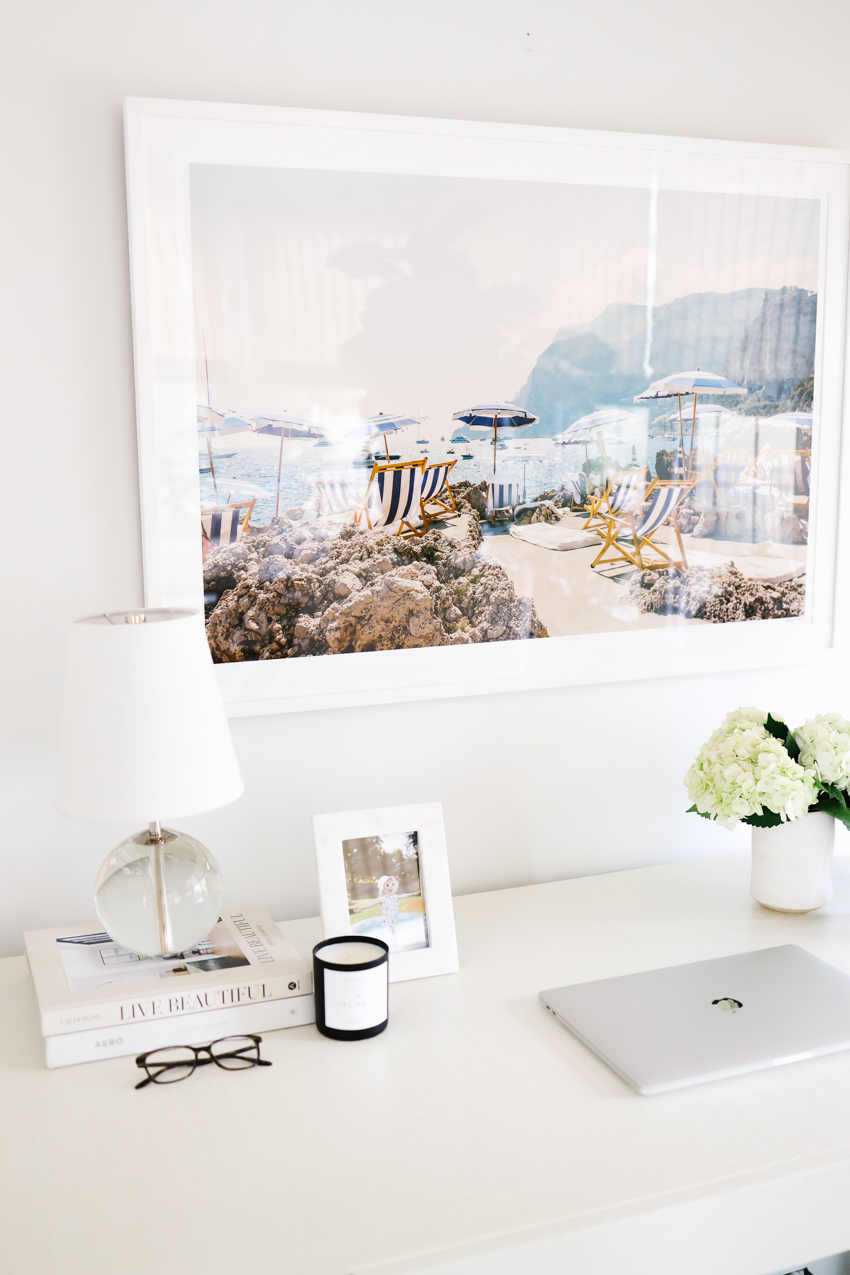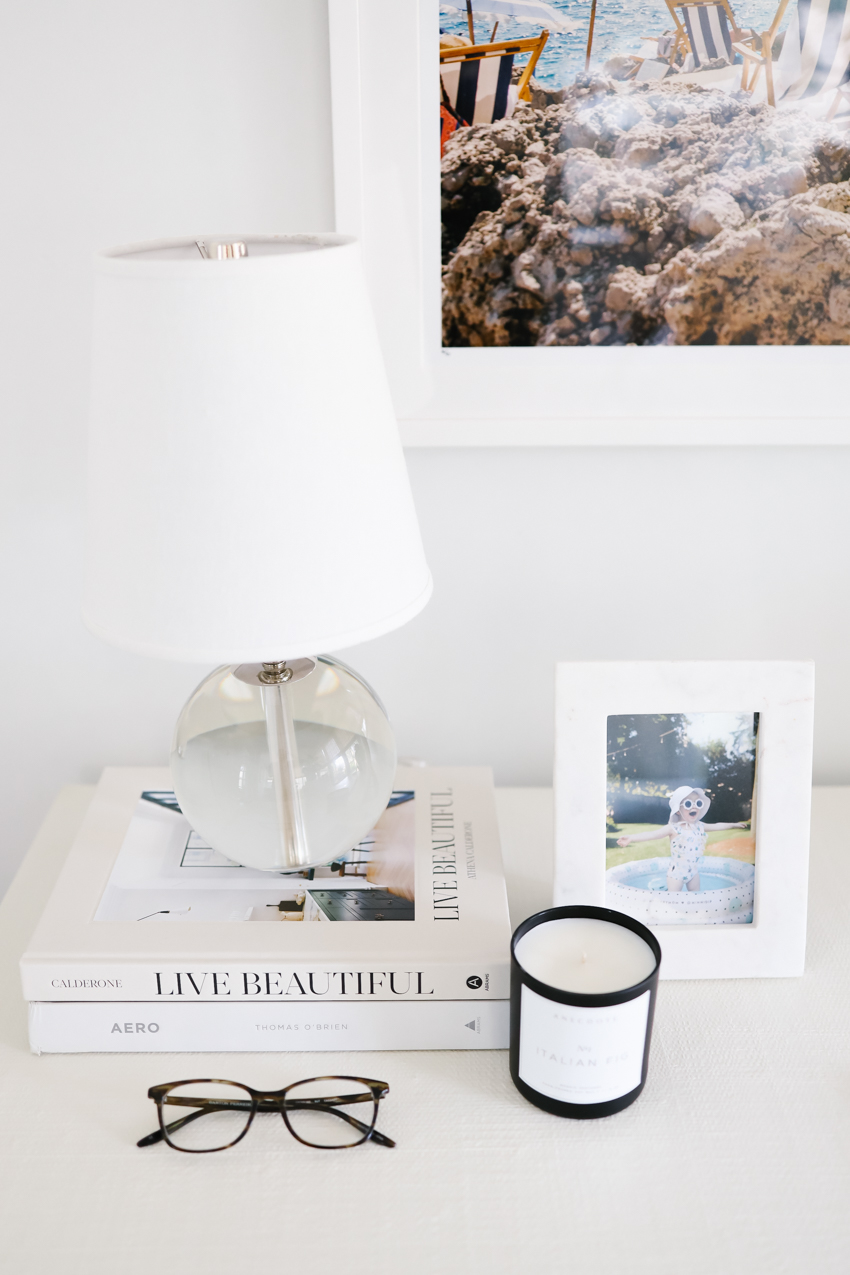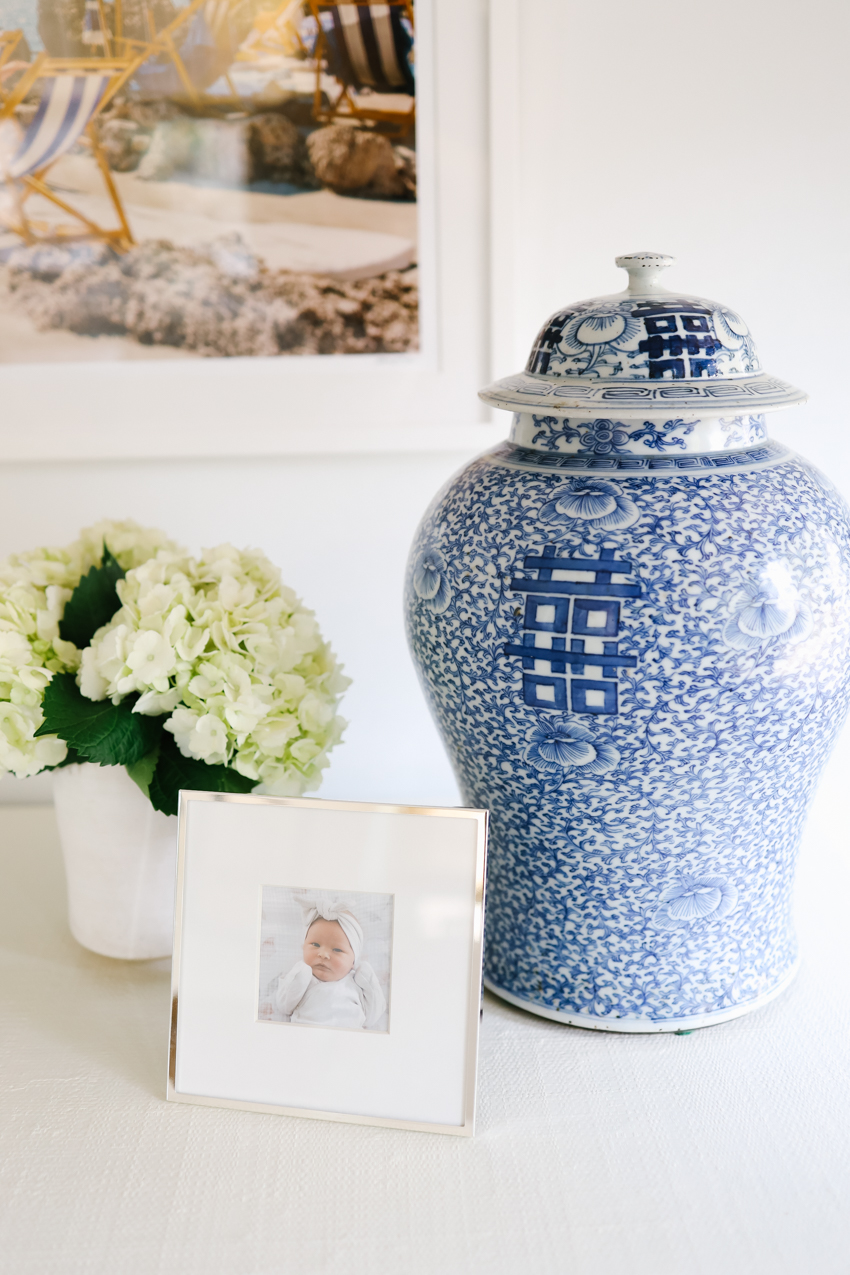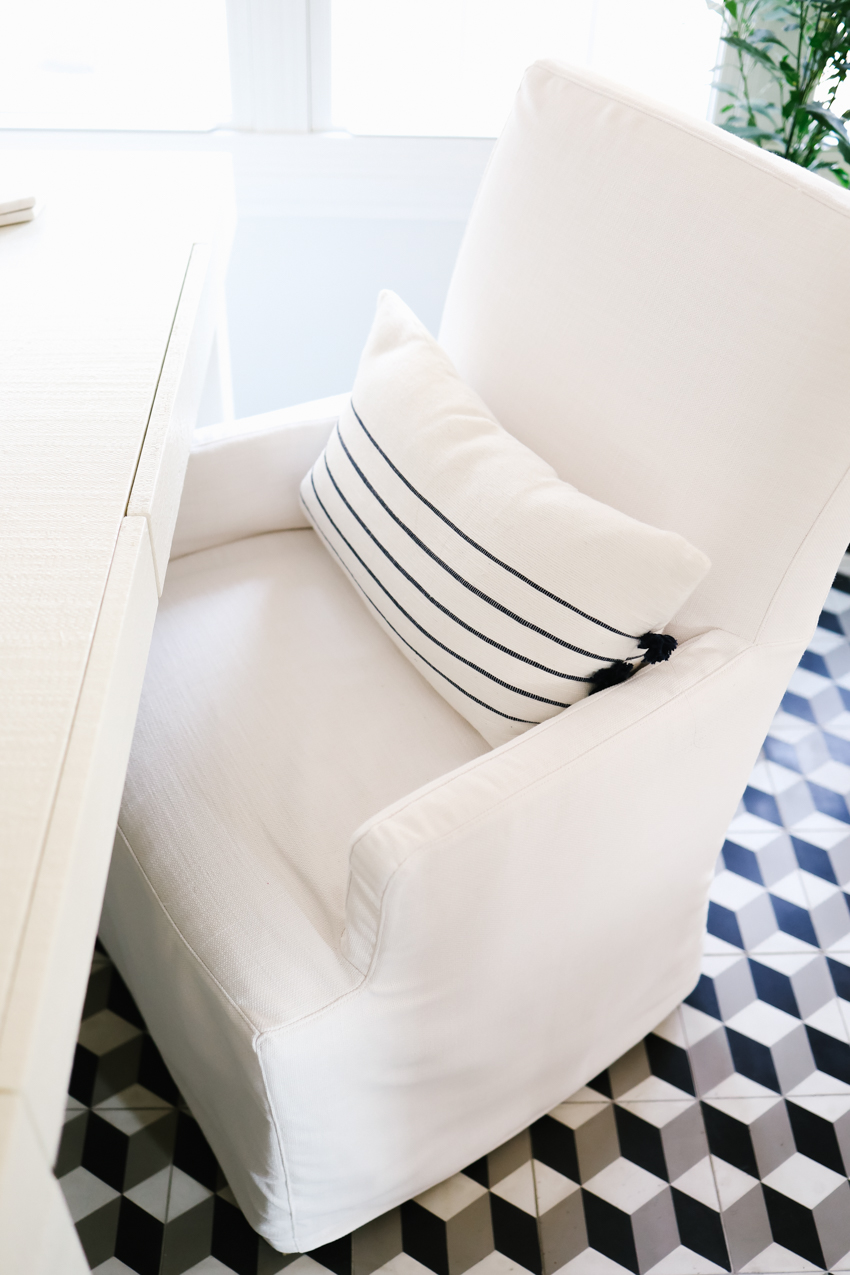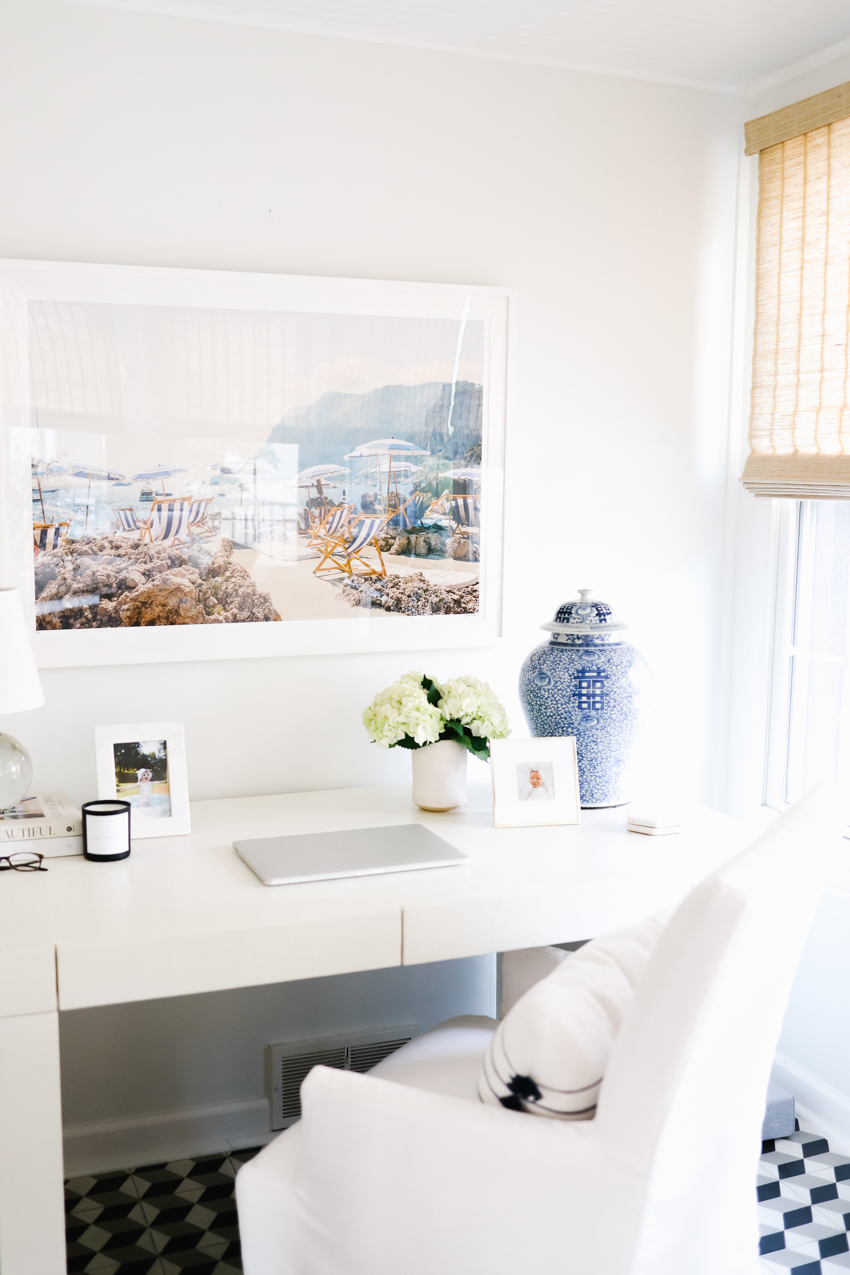 Shop my home office setup