Designing Our Narrow Pantry Shelving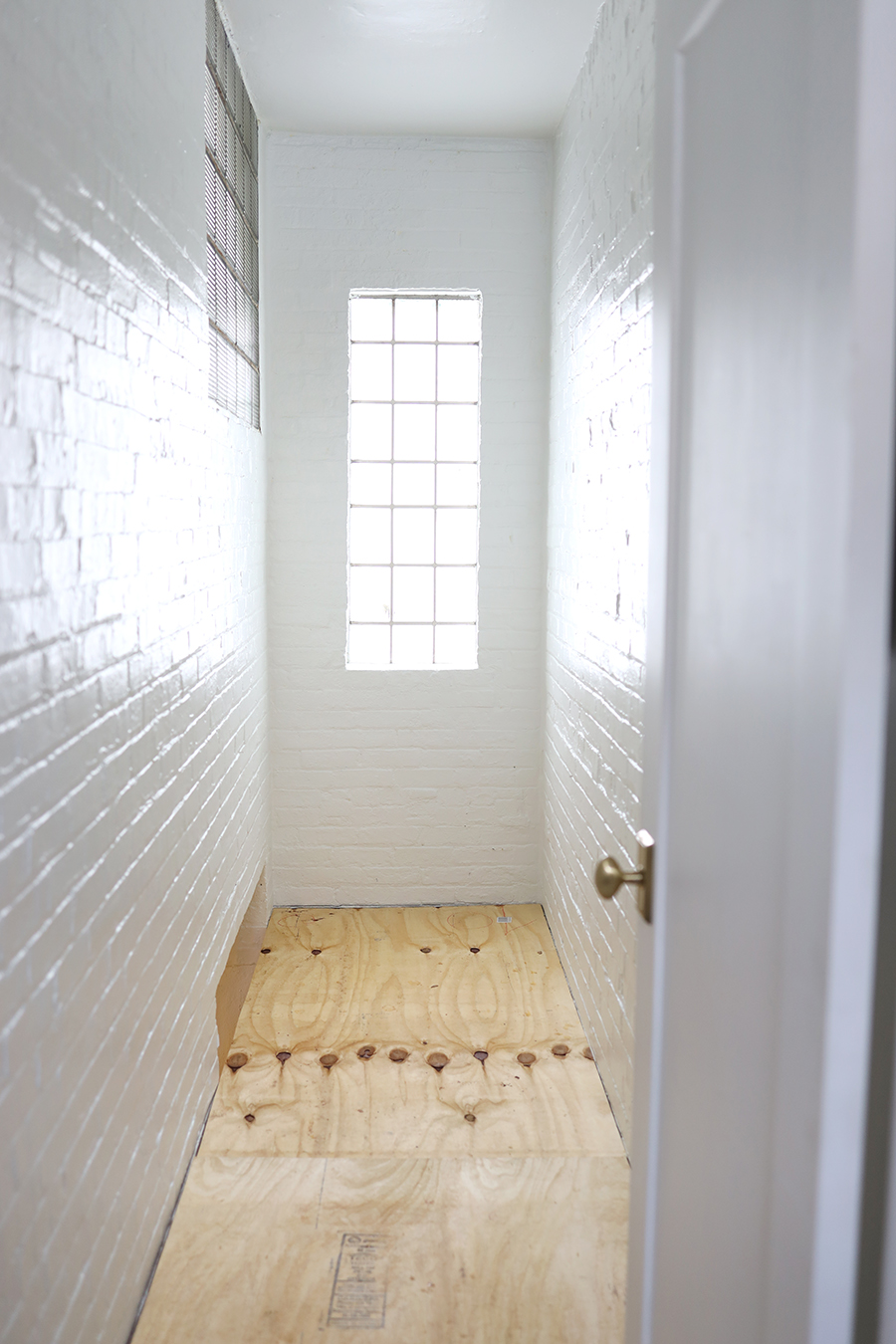 We've been isolating at home for almost an entire year. I like an organized home when things are normal, so since we're always home, it's something that impacts my life every day. It all started with some IKEA bins and took off from there. Purging closets, drawer dividers, toy bags, craft boxes, and bins for our kitchen cabinets and fridge. Slowly tackling closets and cabinets, donating and selling things we don't need. And now, we're converting a second staircase into a pantry, so I want to share our narrow pantry shelving with you.
Designing Our Narrow Pantry Shelving
Our house has a lot of storage in the basement, so even though our closets are on the smaller side (ok, they're tiny) we can store off-season clothes, so it's not a big deal at all. But day-to-day, finding things we need in the kitchen was kind of a pain because we haven't had a pantry. There were two staircases leading to our basement, so we decided turn the one by our back door (and right off the kitchen) into a pantry. It'll be a really functional space that will help us keep things a lot more organized. The floors went in last week and shelving goes in next week.
Pantry Shelving Layout
We're going to have a wall of shelves to store kitchen appliances, food, etc, on the left and back walls, and hooks for coats on the right. The shelves are custom and were done by Closet Works in Chicago. (not discounted or gifted)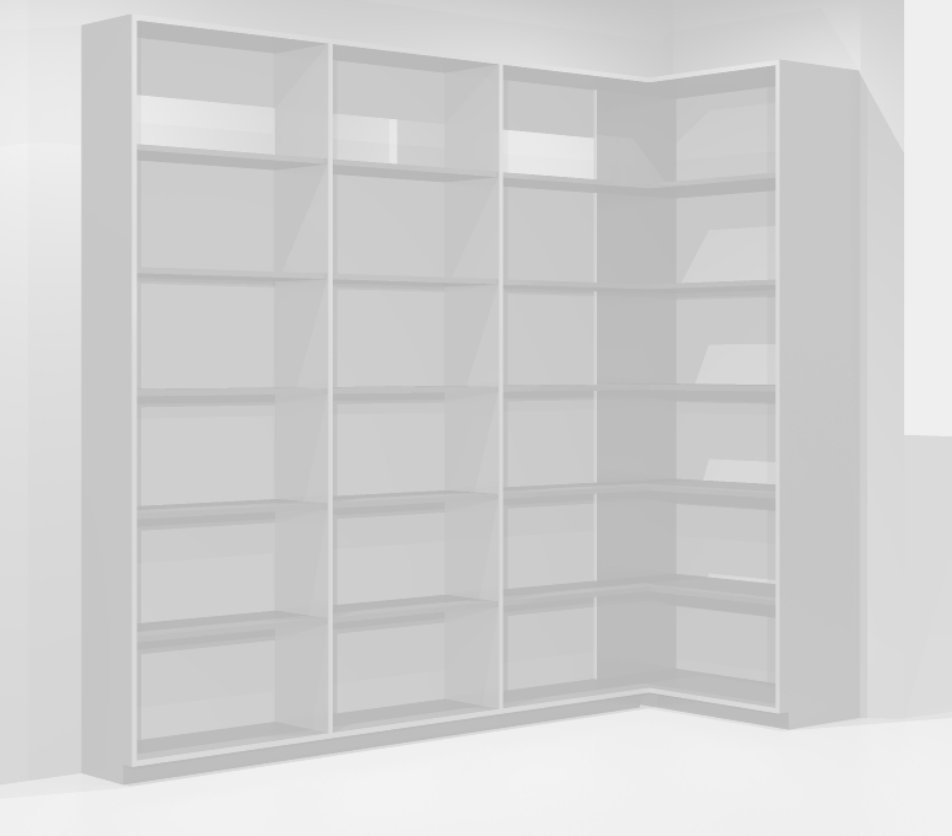 Pantry Shelving Organization
I still need to order bins, jars, and labels, but it's going to be so good. Here's some of what I plan to include.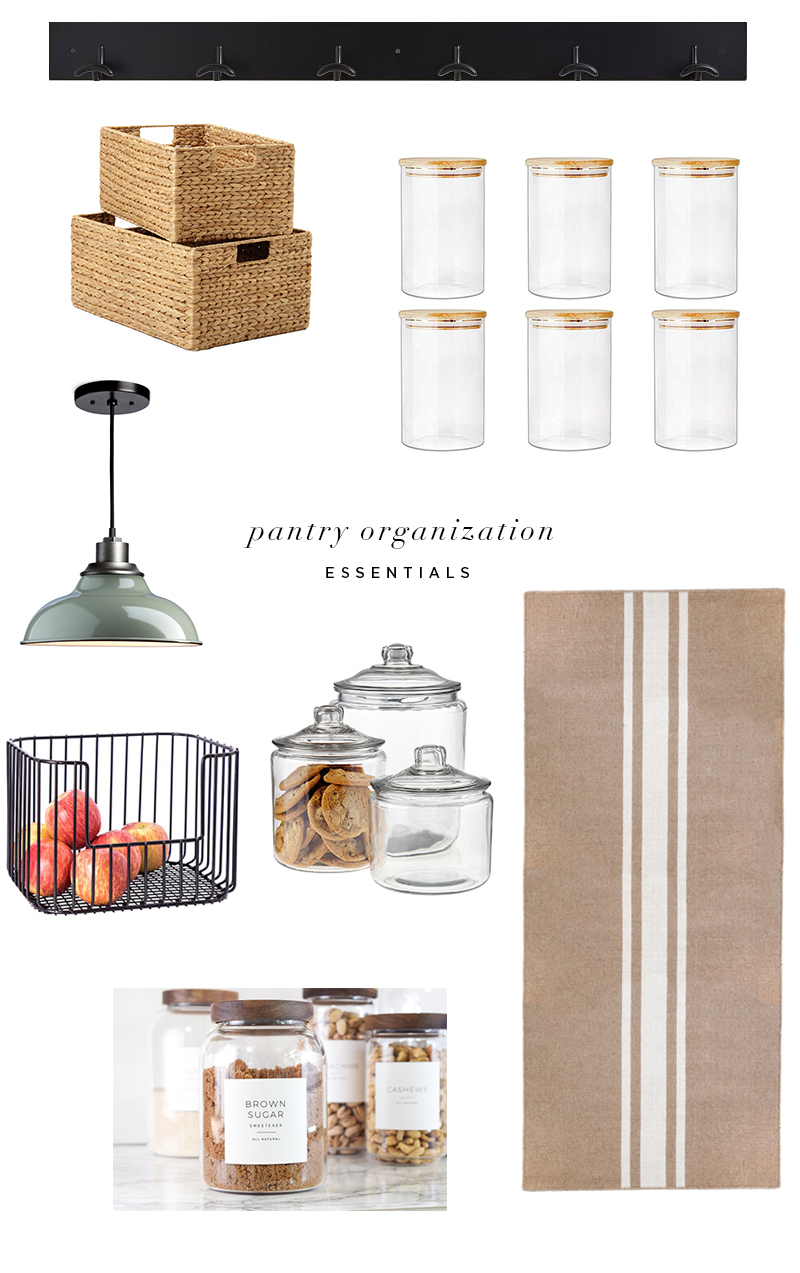 What I'm buying for our pantry