My First Apartment: Before and After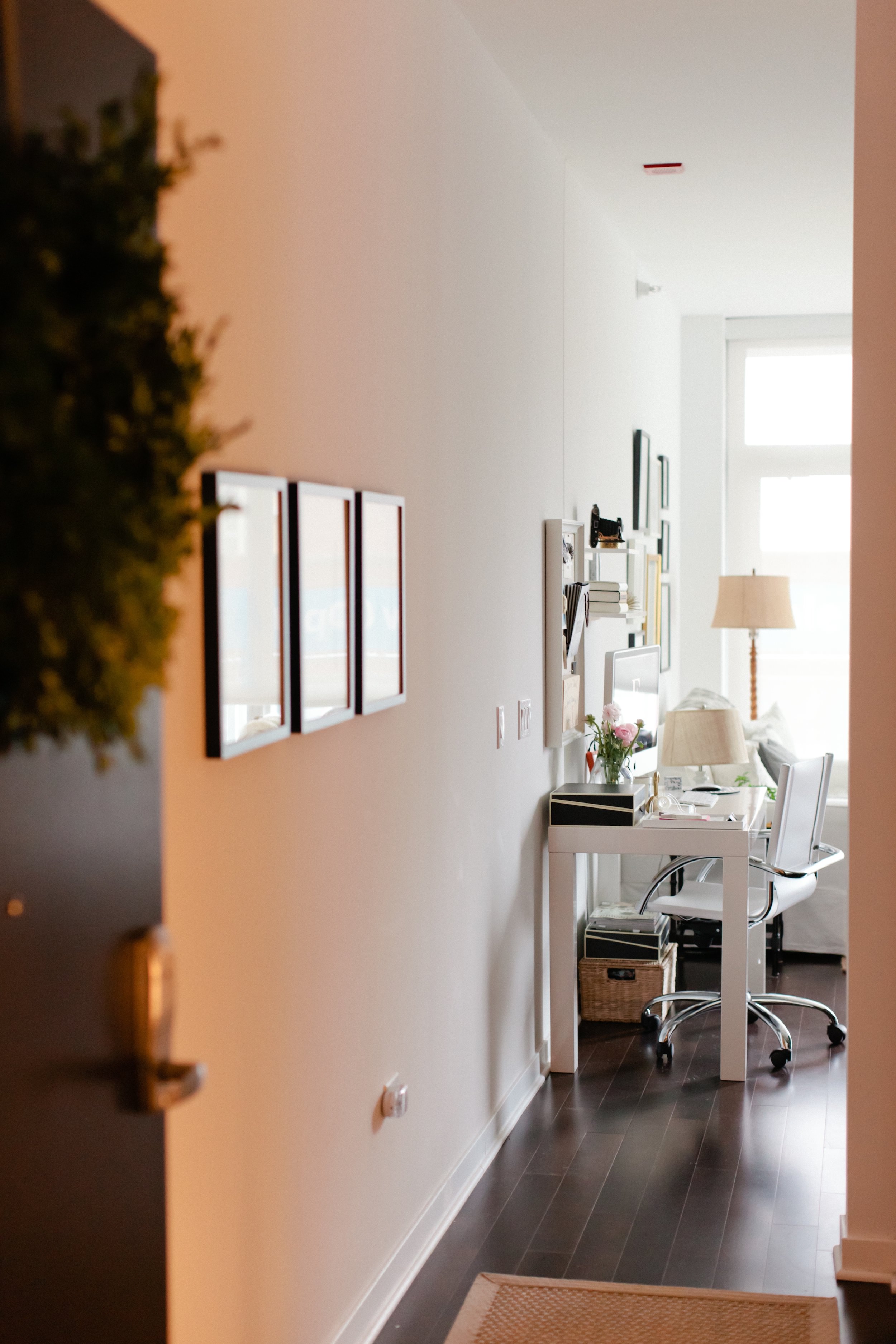 We're back from California and tonight will be our first night in our new home. And since I'm starting over after selling almost all my furniture to my landlord, I thought I'd recap the last time I moved into a home with less than a handful of pieces of furniture. Because it's been a while since I've owned a rug, coffee table, sofa, and bed. And 2/4 of those pieces aren't even here yet. Here's a look at my first apartment.
My First Apartment: Before and After
So here's an old one from 6 years ago–looking back at the time I moved to Chicago with a sofa, dresser, and headboard. My first Chicago apartment was my first real apartment on my own, and when I first moved in, I had a dresser, bed, and ordered a sofa–my first big purchase. That first week in Chicago, I bought a desk and chair at West Elm, found an antique painted dresser that I used for a TV stand until I found this, and slowly filled in the gaps over the coming months.
The Entry
My entryway never made it into my feature and since we used the space in our How to Style an Entryway feature on The Everygirl, I held off on sharing the photos on my blog.

Benjamin Moore Black Horizon paint
Perfectly Imperfect Home
Kelly Hoppen Home
An Eye for Design
The Living Room and Office
I spent almost all of my time at my desk which started out by the window (in the first photo below) but eventually moved over to the small space between my living room and kitchen. While looking out the window would have been nice, I liked the idea of being able to watch a TV show without seeing my computer screen in front of me.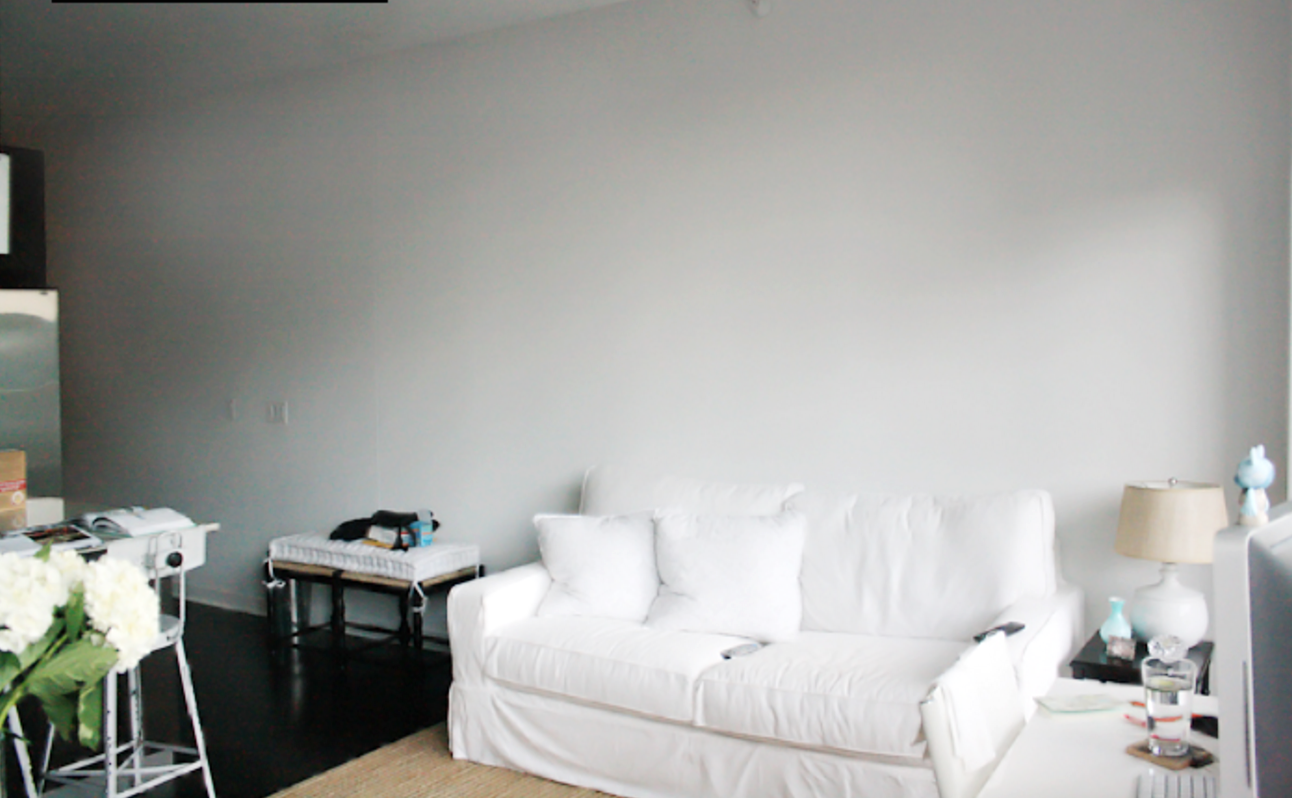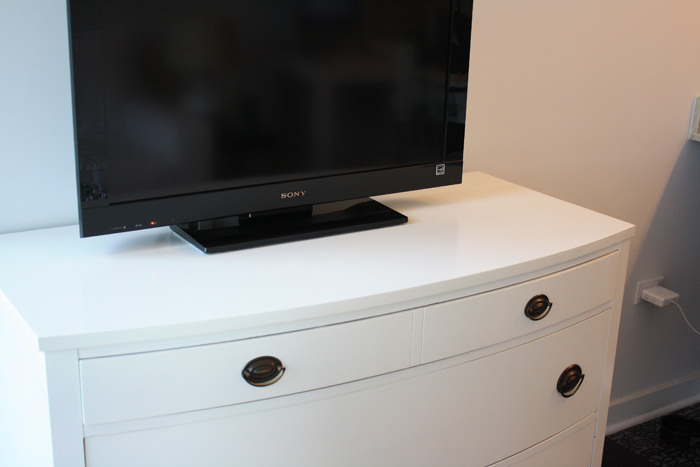 The Kitchen
I found these industrial bar stools at Brimfield in Andersonville. I would love to have cushions made for these in a black and white ticking stripe. Too bad I can't sew! In all honesty, I find these incredibly uncomfortable and never use them, but my friends always seem to sit in them.
The Bedroom
My bedroom was unfinished for just over a year but it took 16 months to paint my entry so I suppose that's not too shocking. I sold my old dresser once my TV stand came and moved my new white dresser into my bedroom. Let's disregard the sad, mini gallery wall above dresser no. 1 and the horrible styling going on that somehow made it to dresser no. 2. Nightstands weren't in the budget so I used my vintage bar cart on one side and lidded baskets on the other. I also sort of DIY'd my headboard when I got sick of the slipcover and draped a piece of fabric over it. Memories…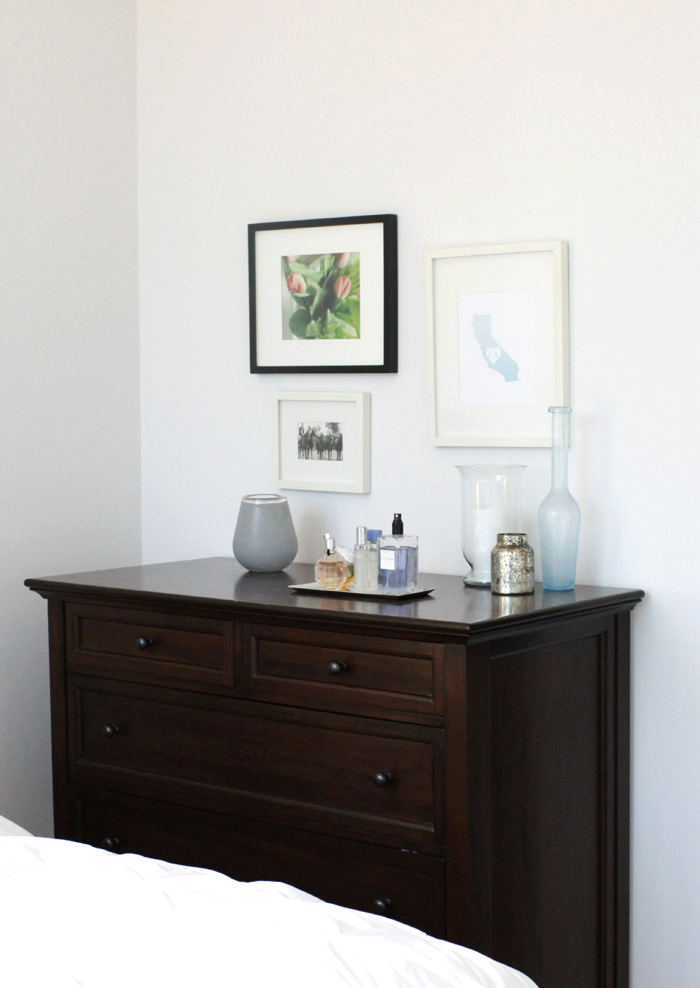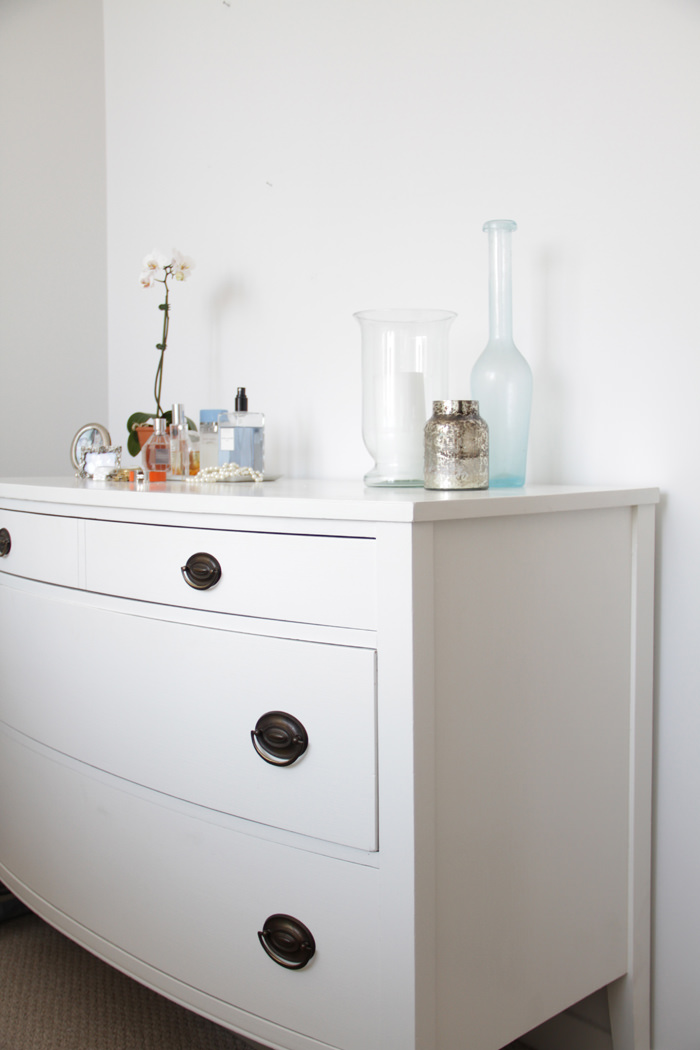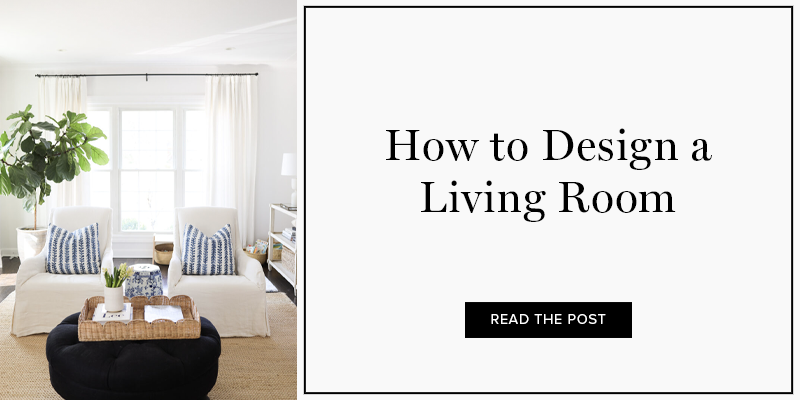 Photography by Stoffer Photography for Rue Magazine