Our Chicago Condo
Last week, I searched my blog for the full home tour of our Chicago condo and I'm not sure how it happened but I never got around to posting the full tour. Seriously, how? I shared a post with links to most of what we bought and will include those …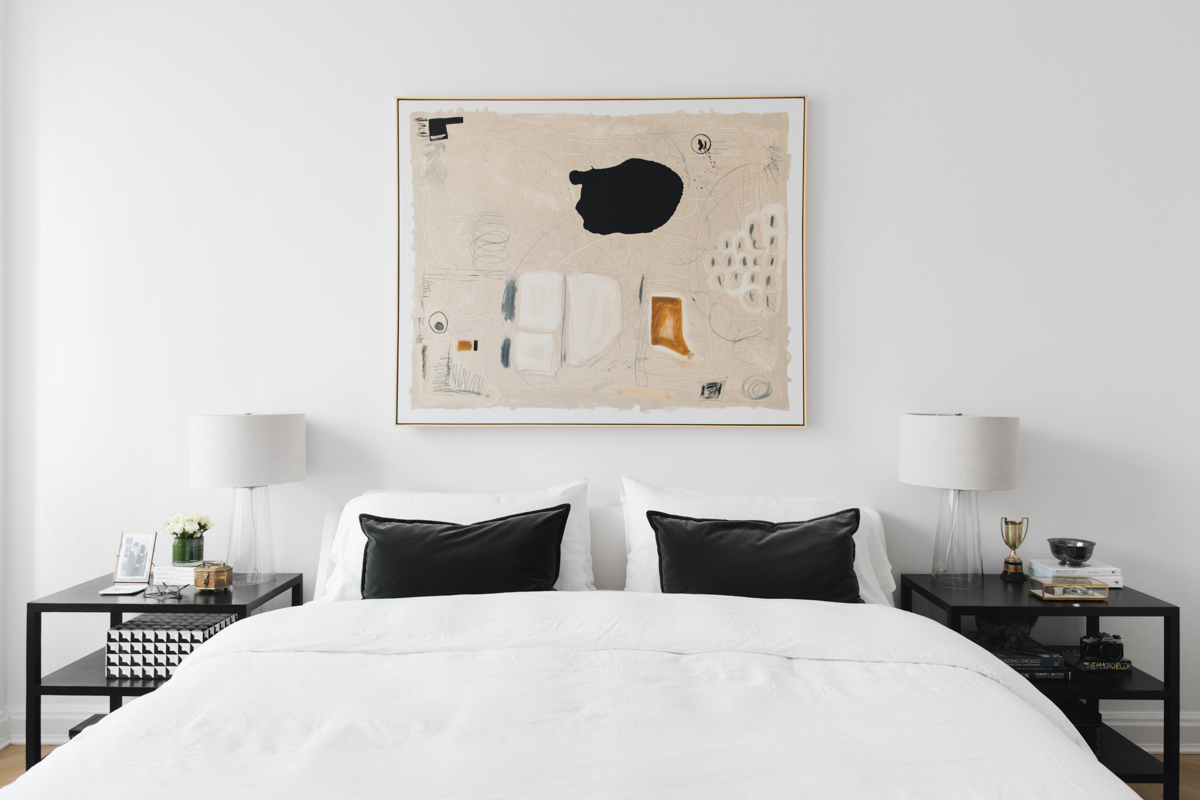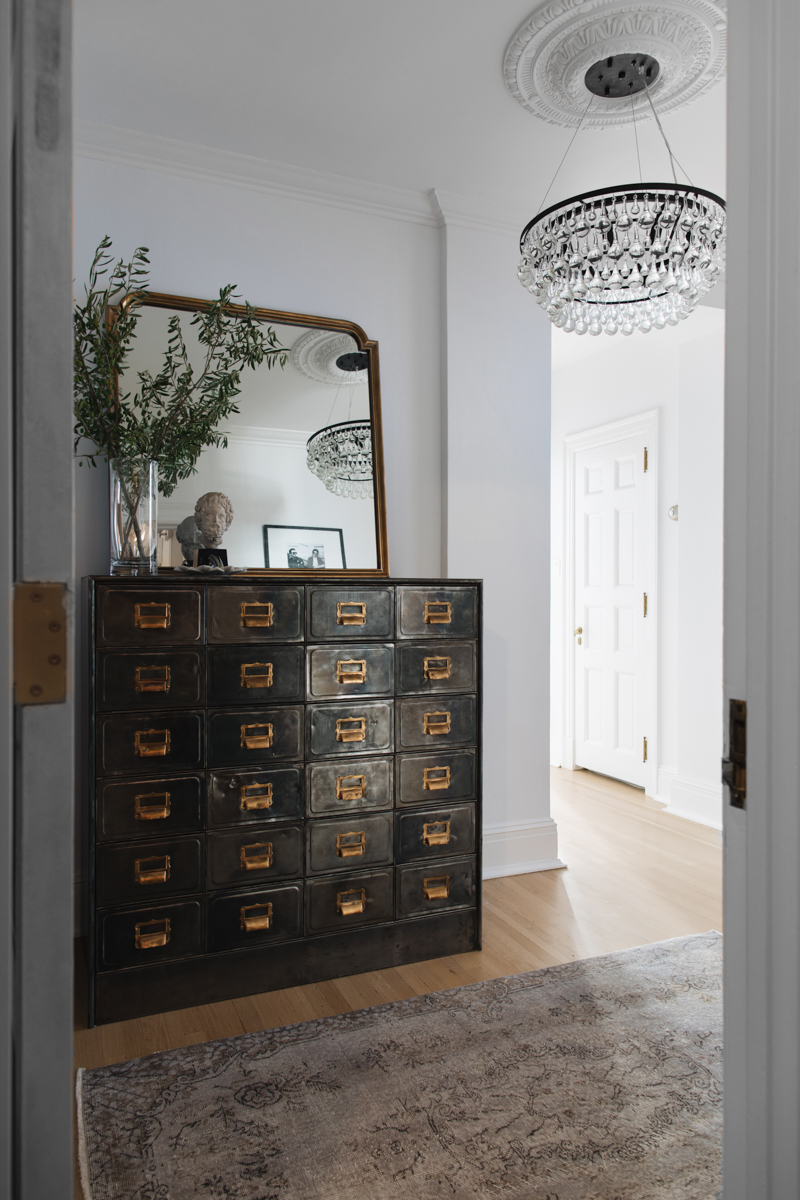 Last week, I searched my blog for the full home tour of our Chicago condo and I'm not sure how it happened but I never got around to posting the full tour. Seriously, how? I shared a post with links to most of what we bought and will include those links below, but there are so many photos I never shared with you. But it's never too late, right? So here it is. The full tour of our Gold Coast condo with endless photos by our very talented friends John and Maura Stoffer. Here's our Chicago condo.
Our Chicago Condo
I linked to everything that I could, so if something's missing, it's because I couldn't source the item for you. I'm also including answers to the most frequently asked questions at the bottom of this post!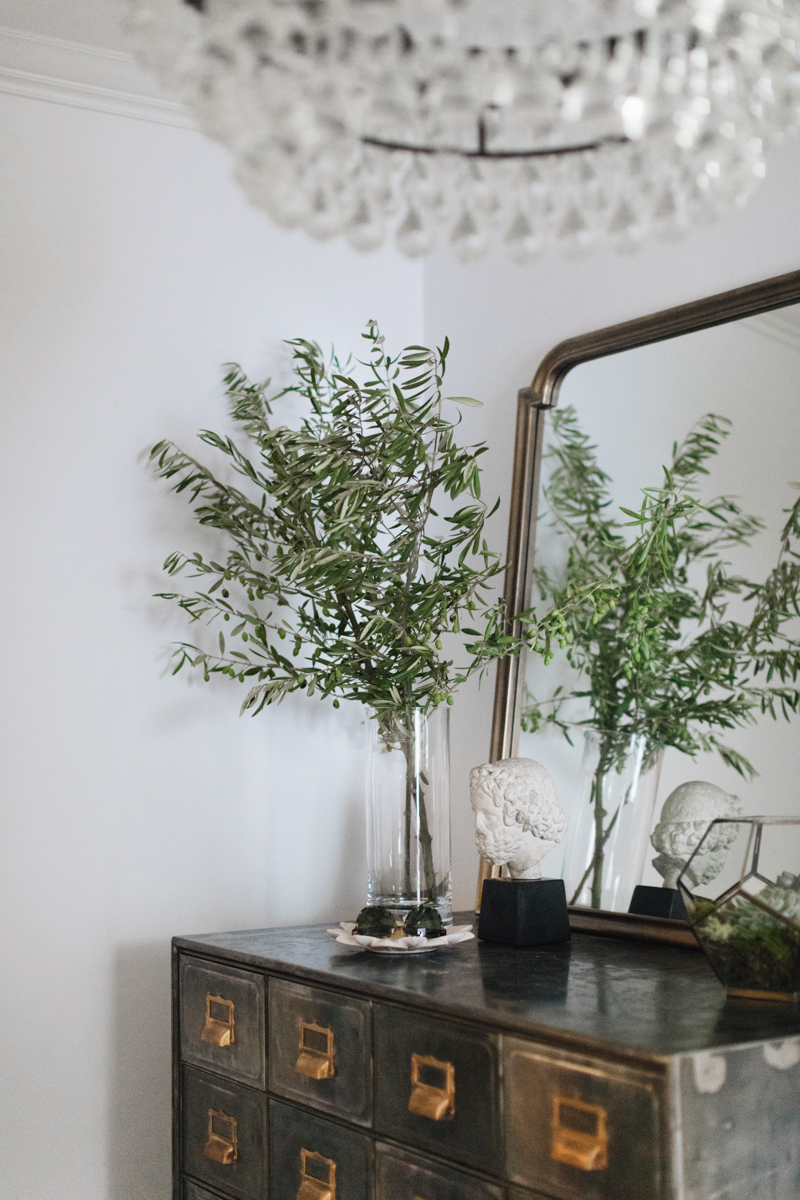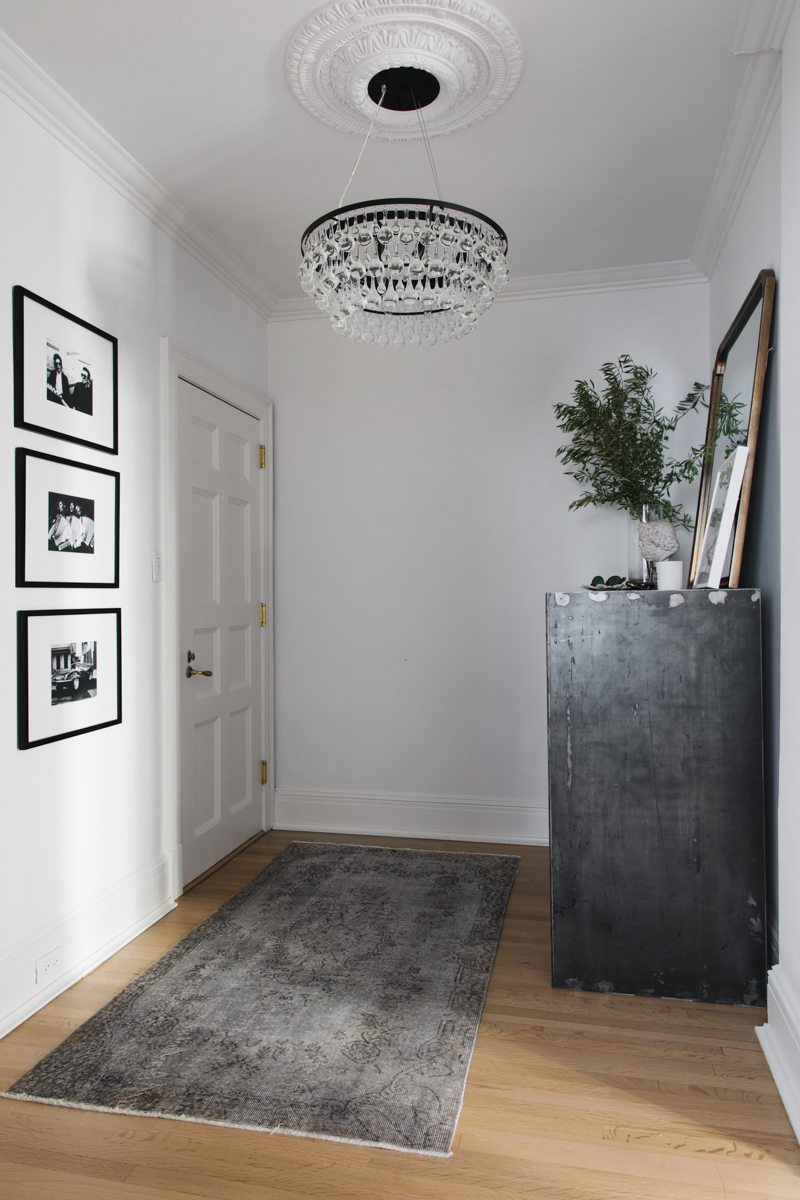 Chandelier: c/o Lamps Plus
Frames: West Elm
Cabinet: vintage
Mirror: Anthropologie
Art: c/o Minted
Head: Vintage
Rug: c/o South Loop Loft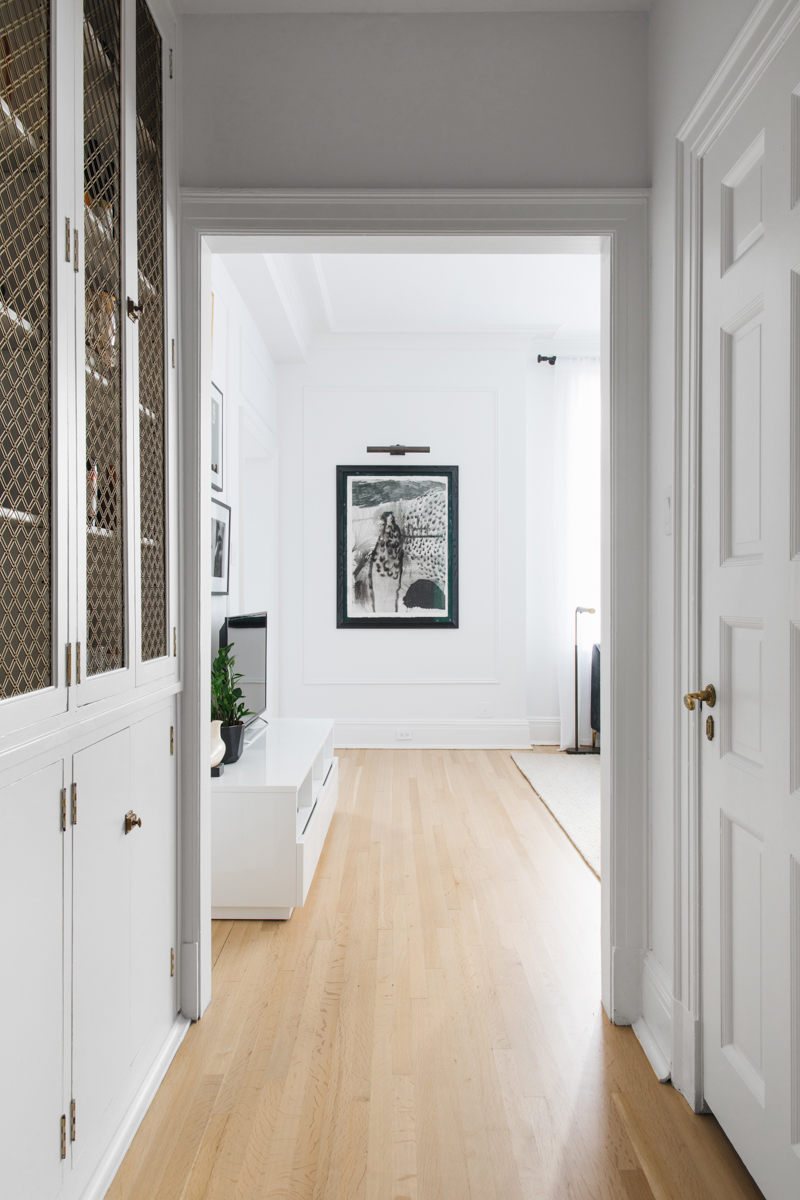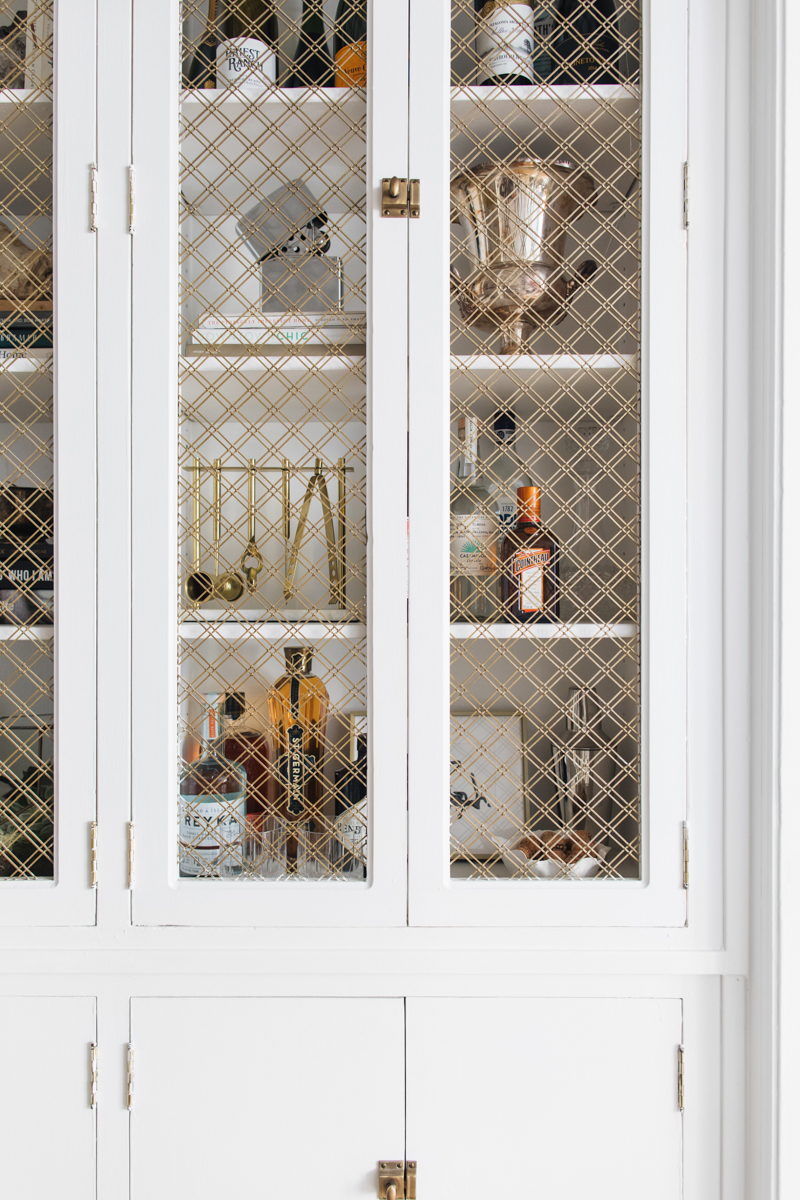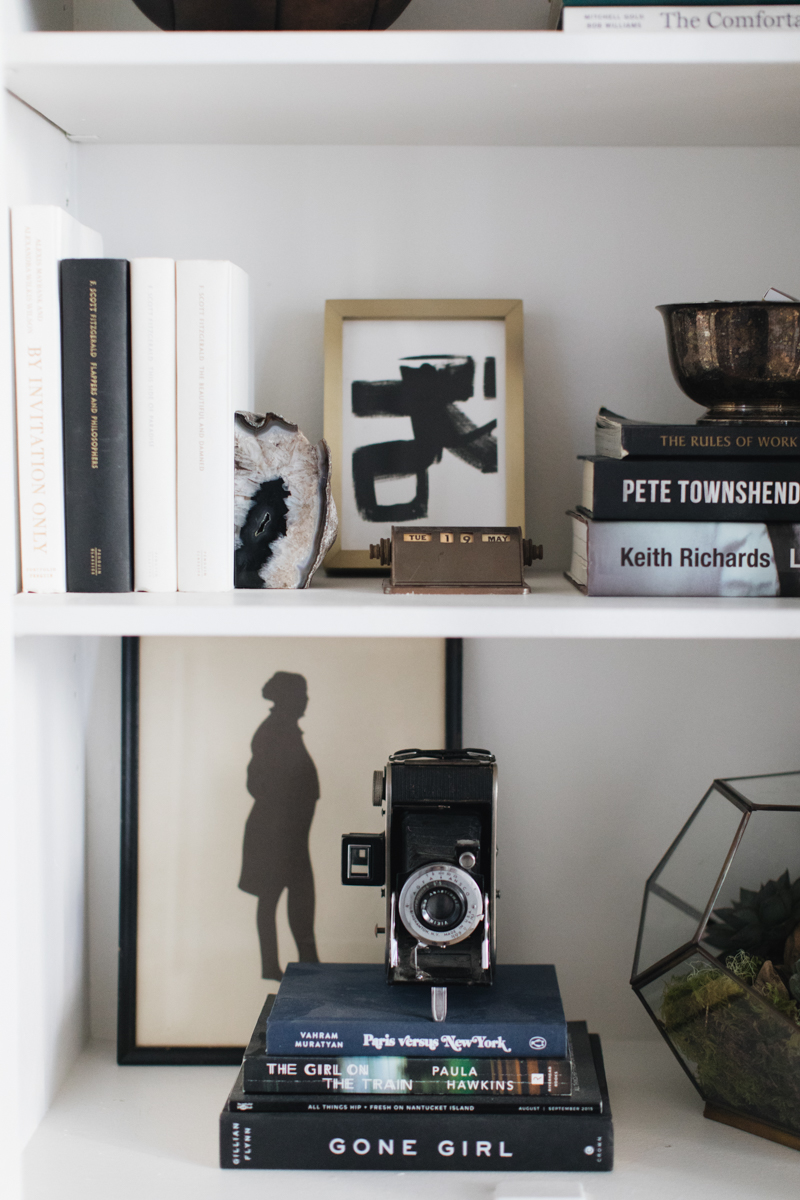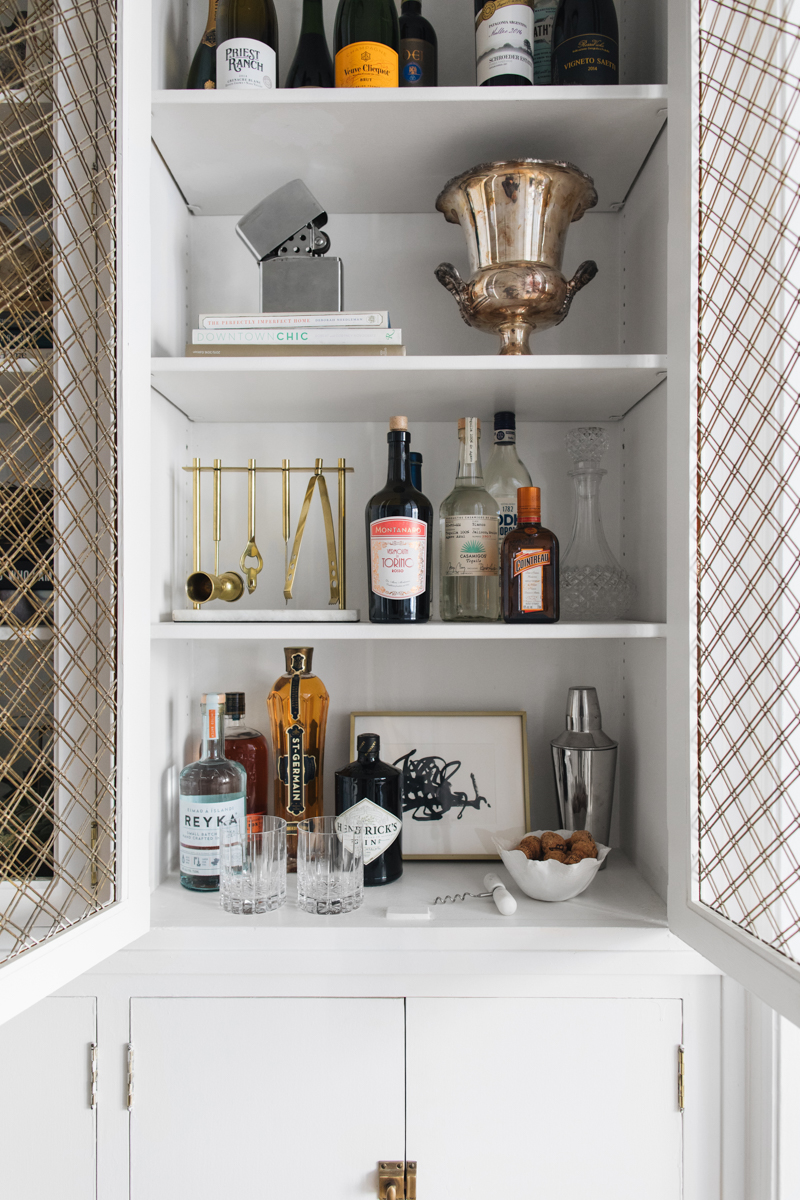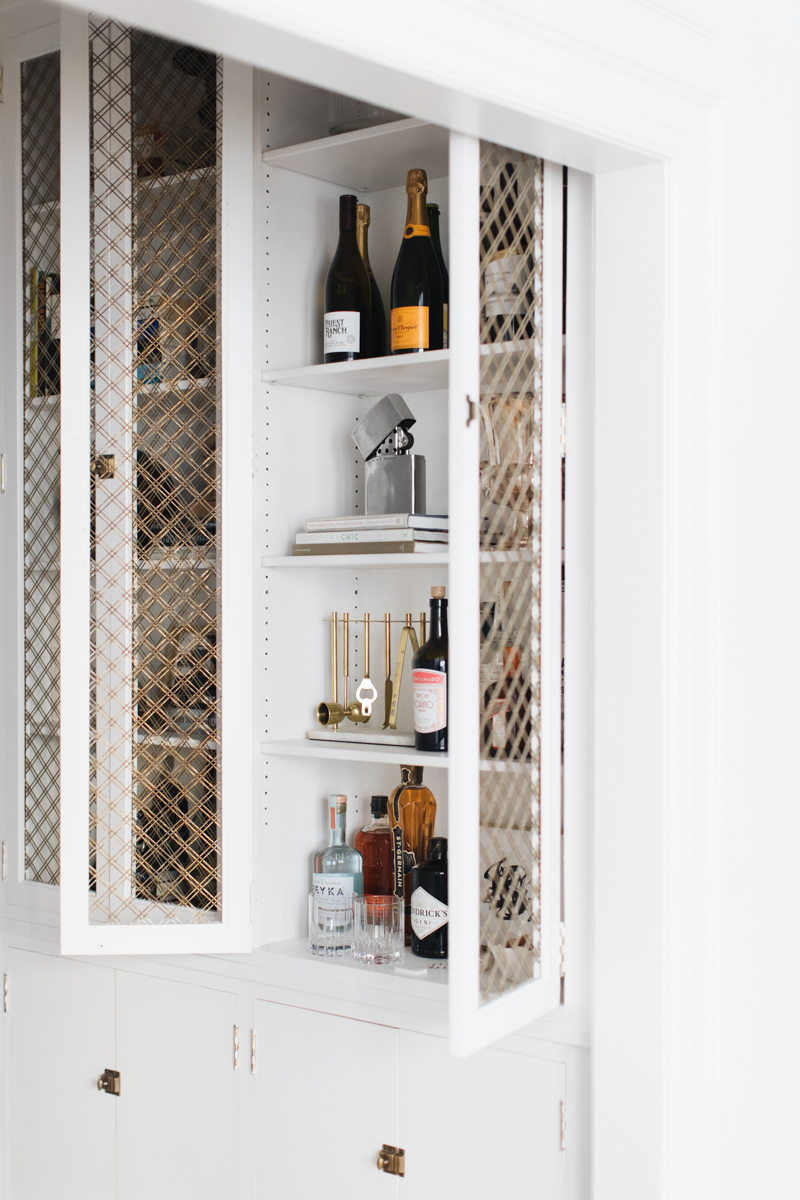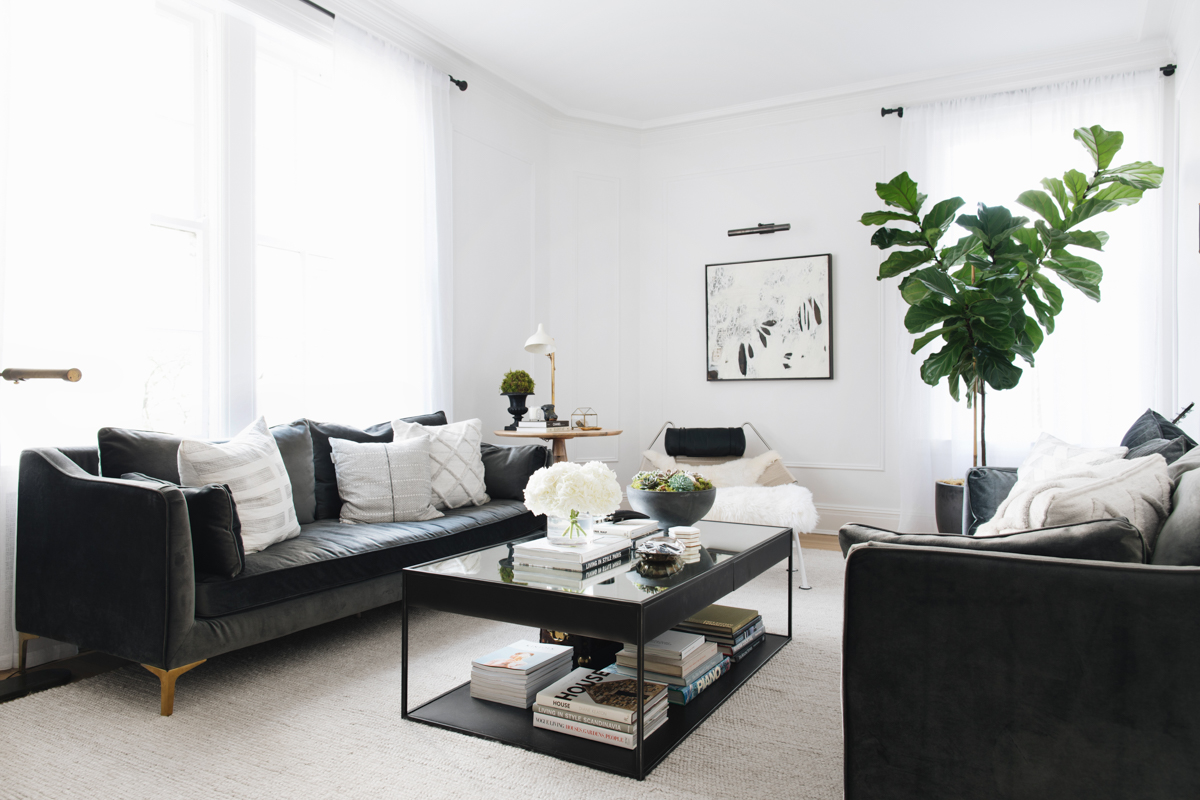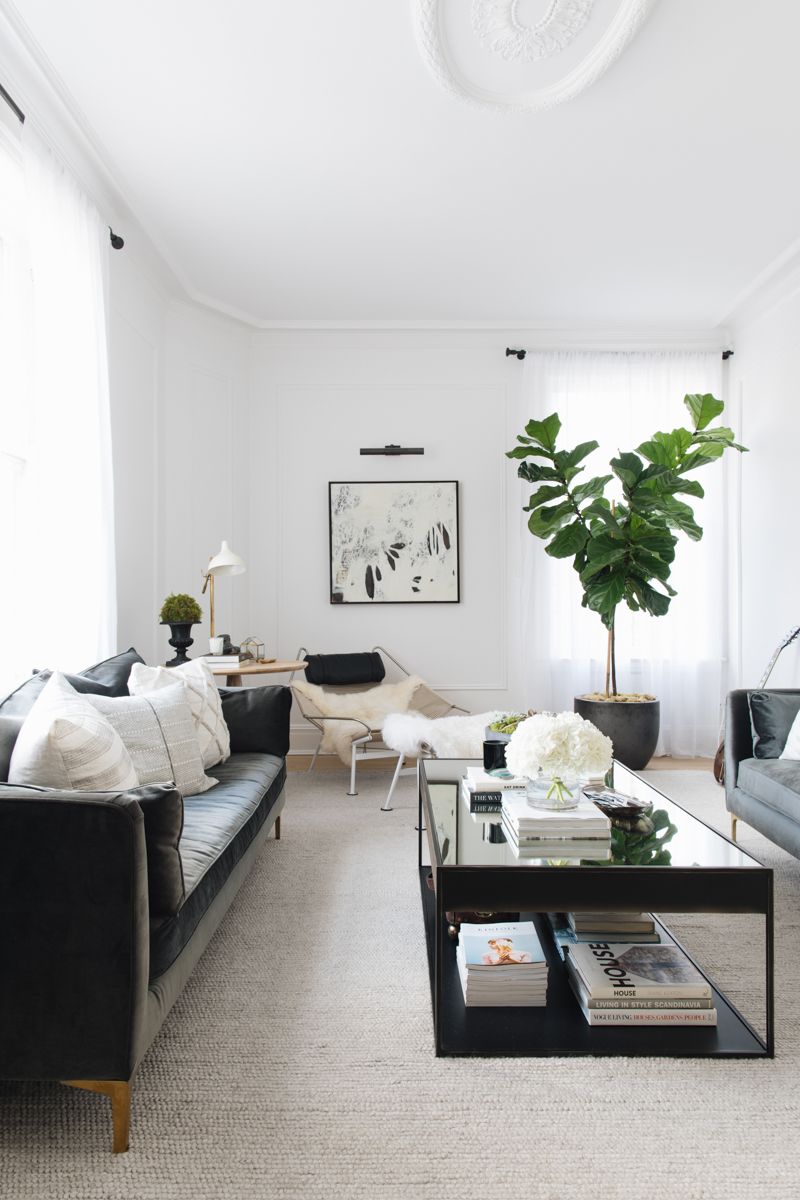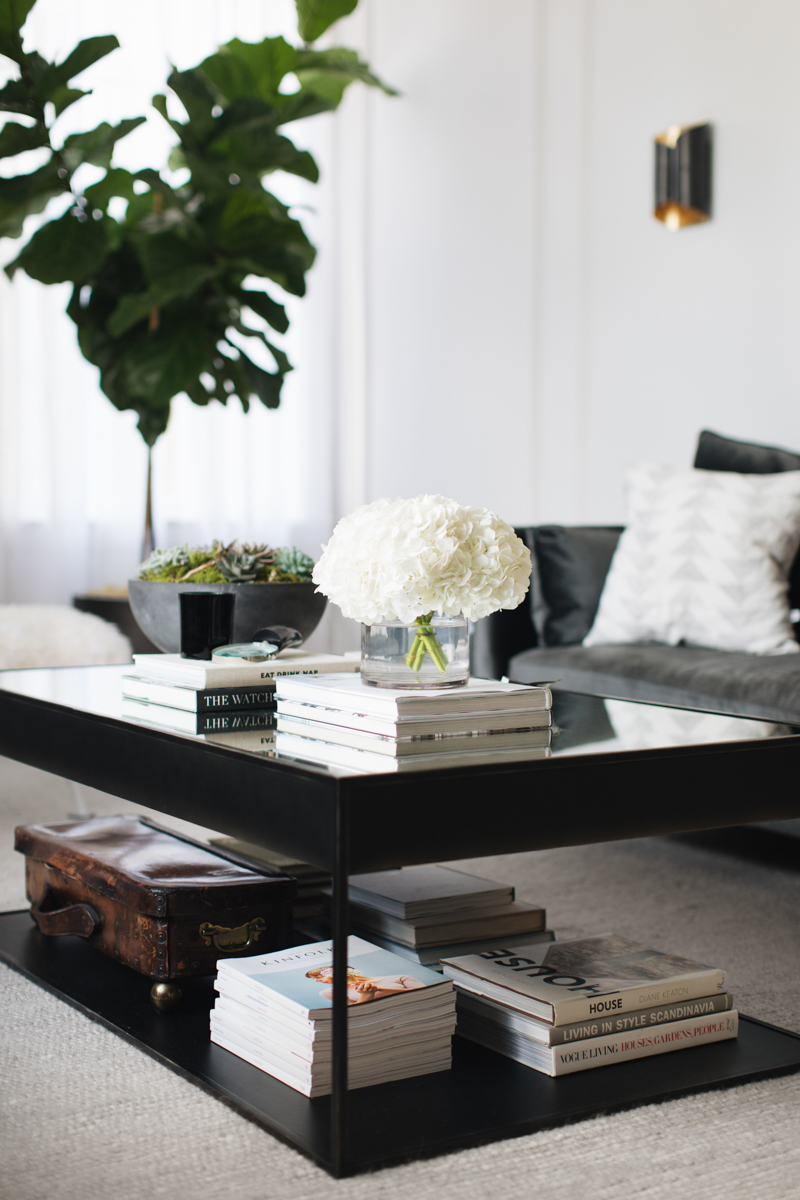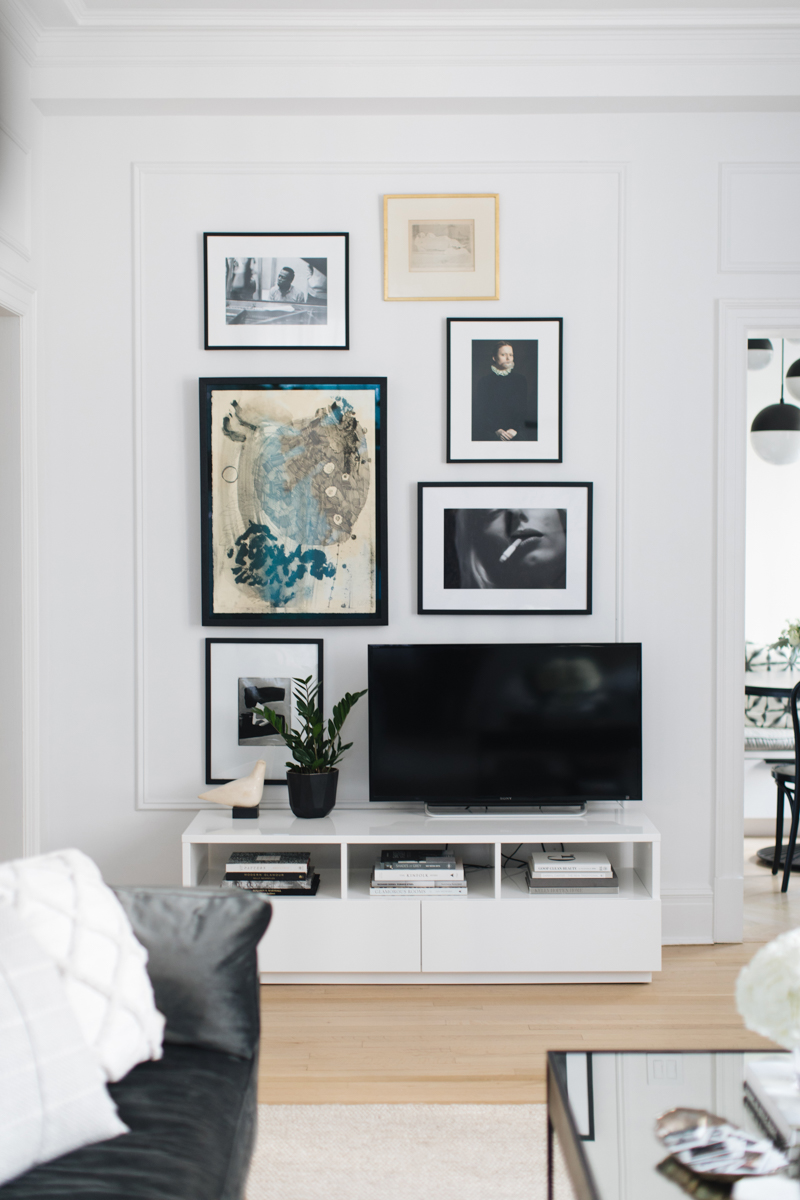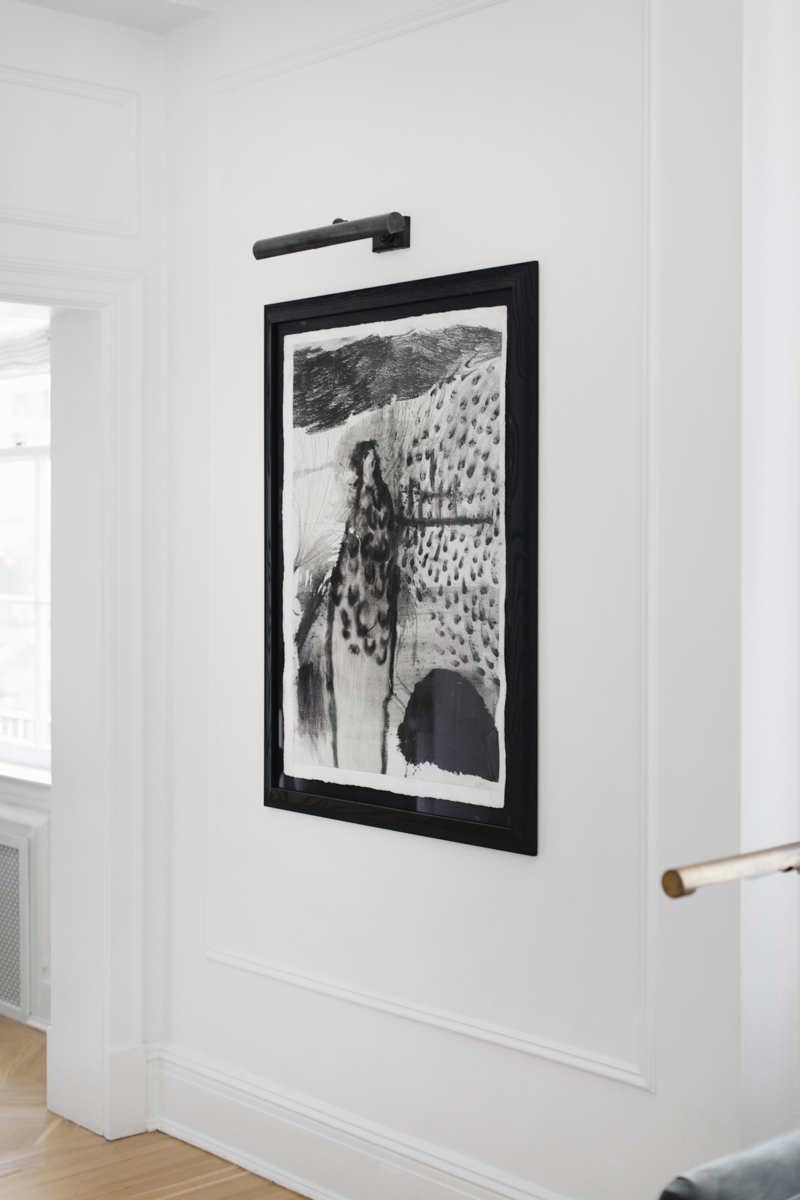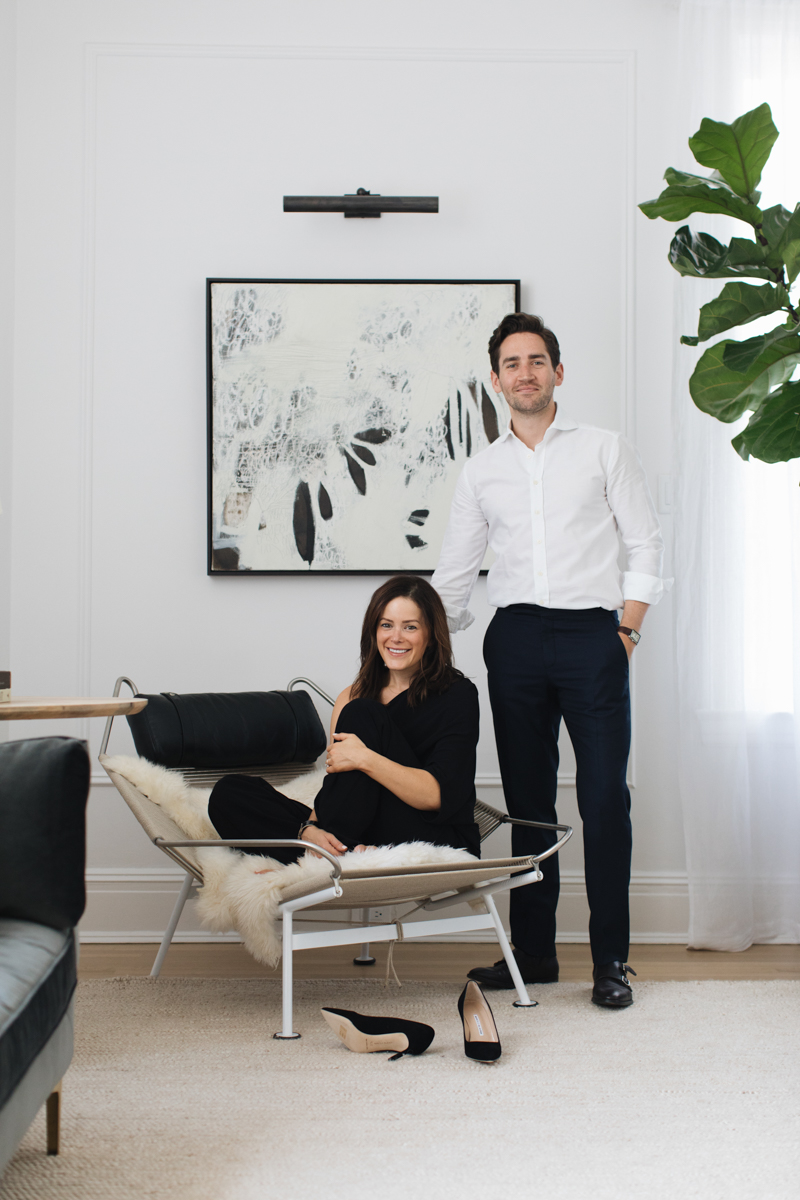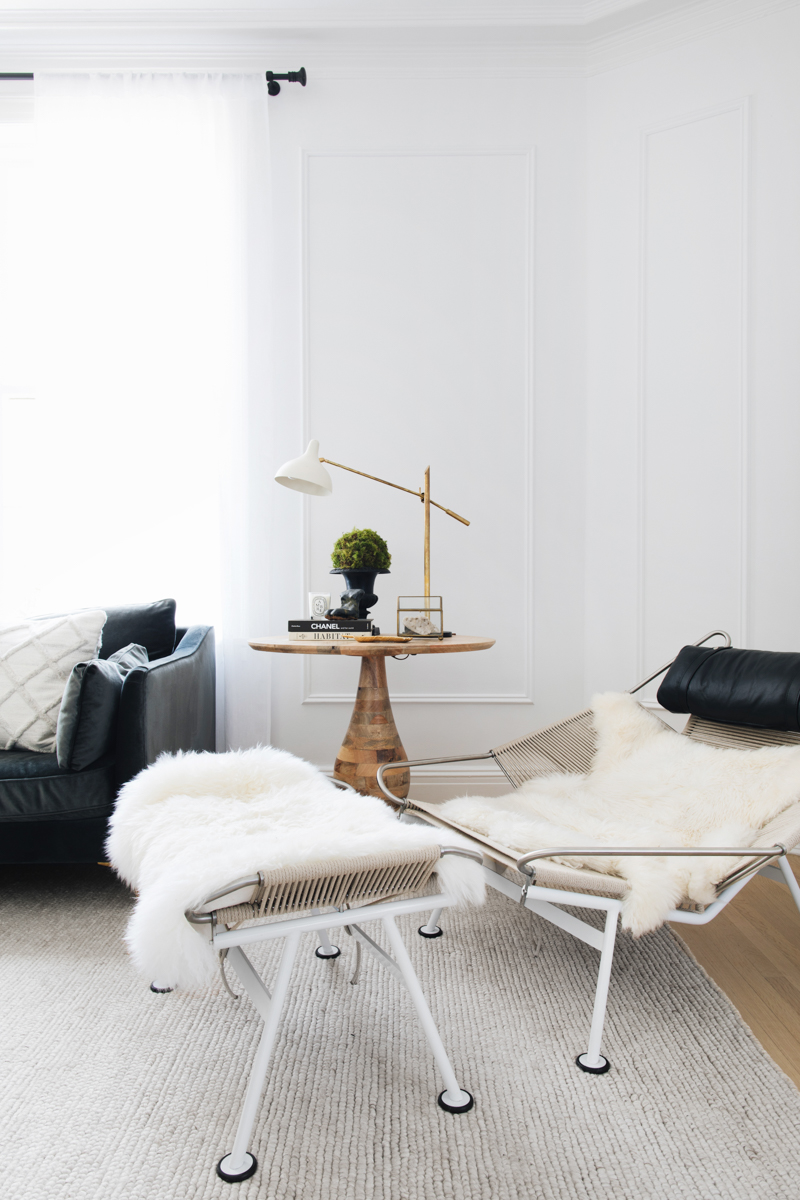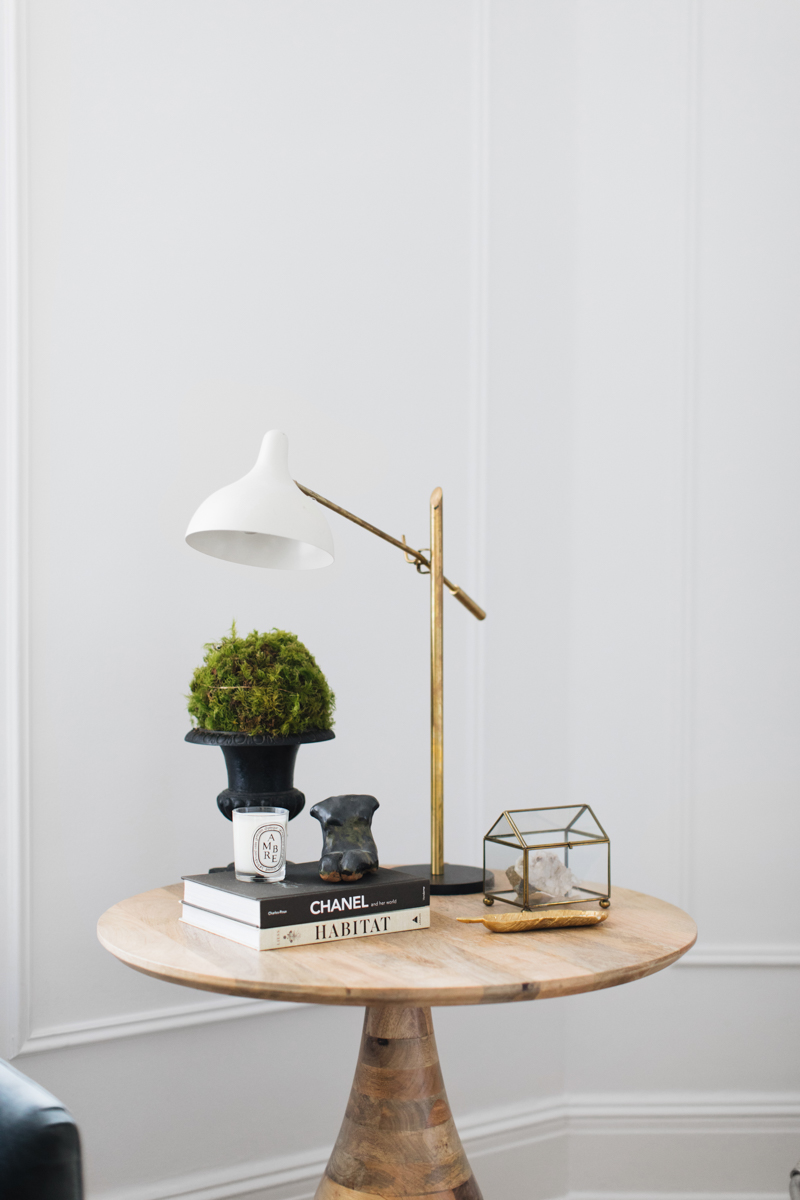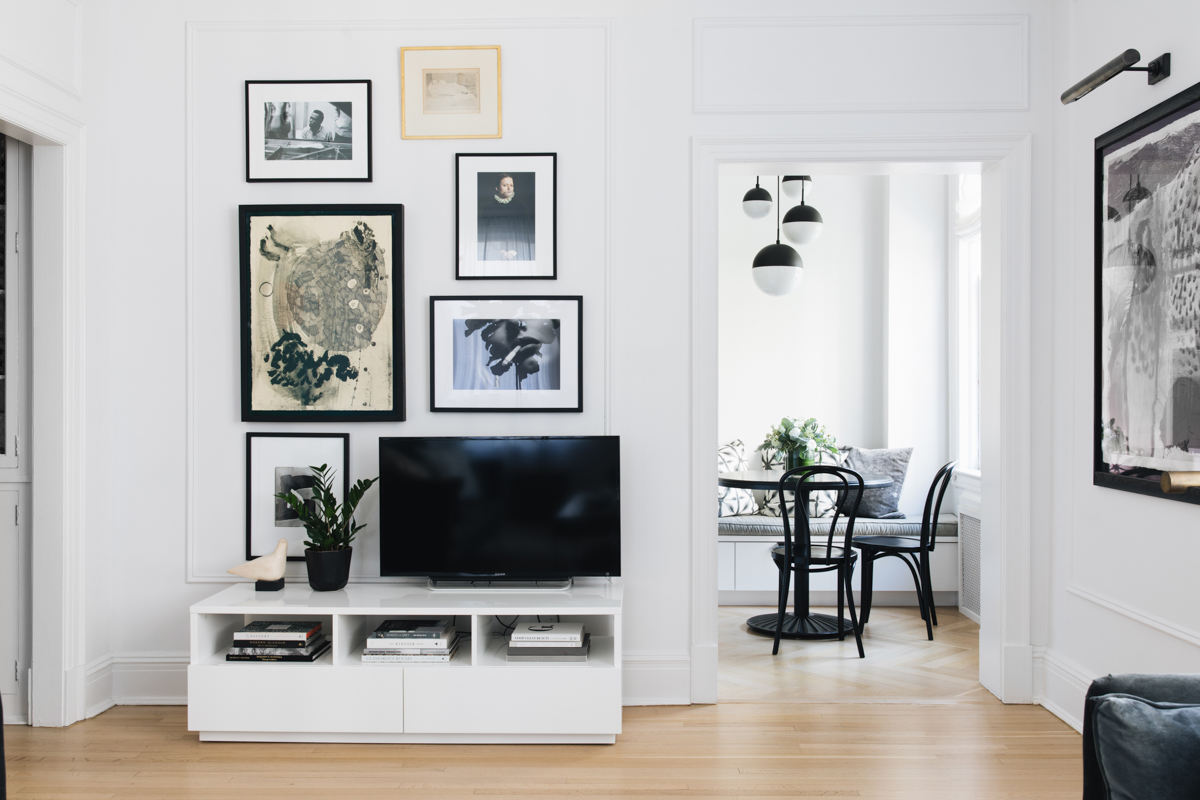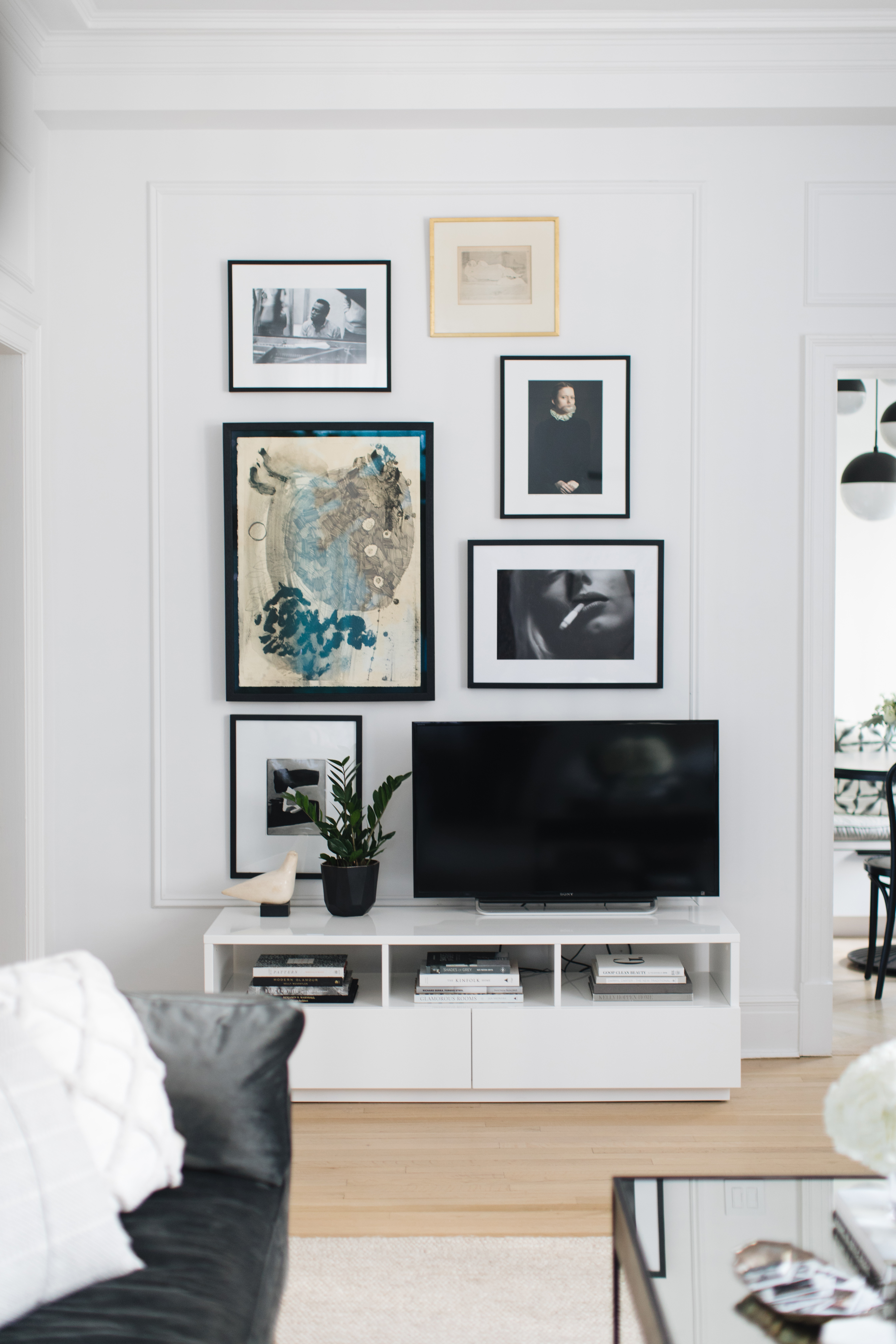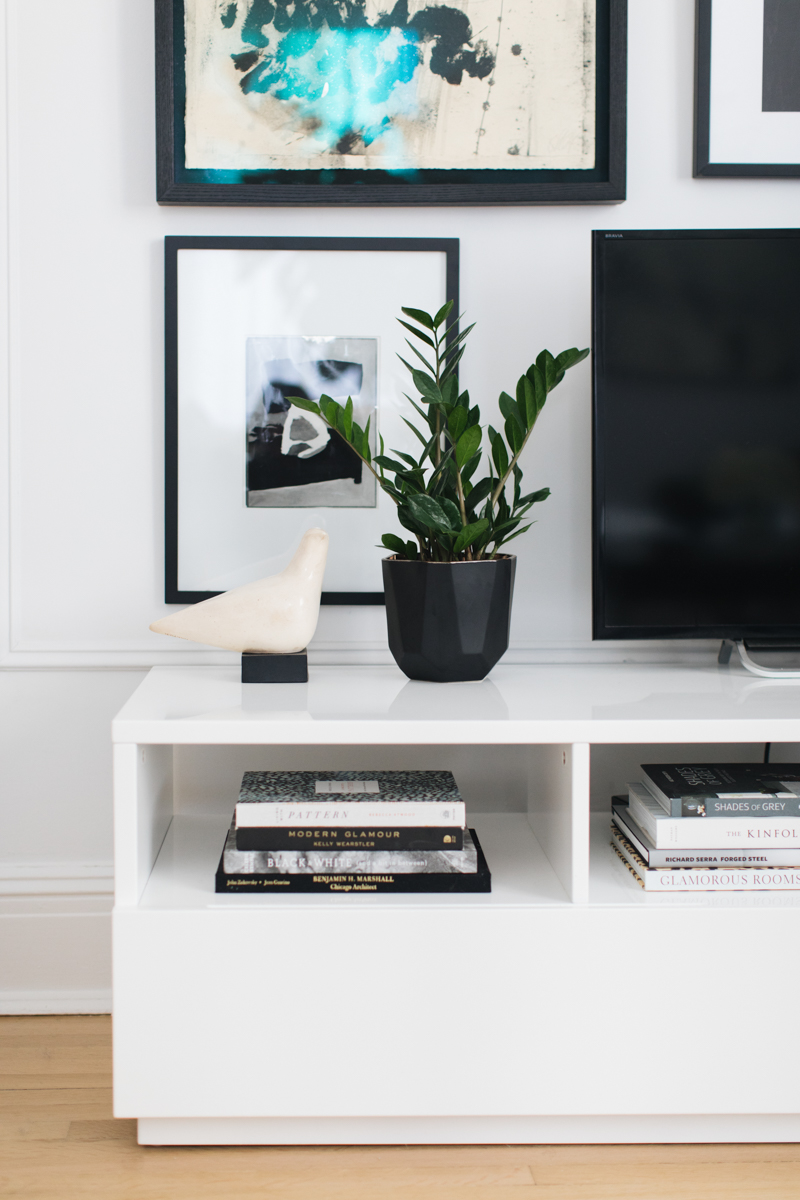 Sofas: in partnership with Interior Define x The Everygirl Caitlin sofa in narwahl velvet
Curtains: West Elm
Window Hardware: c/o Rejuvenation
Pillows: c/o Susan Connor
Pillows: RH
Throw blanket: c/o Serena and Lily
Rug: c/o Annie Selke's Dash and Albert
Coffee Table: RH
Chair and ottoman: Rove Concepts
Side table: West Elm, old
Table lamp: vintage
Floor lamp: vintage
White candle: Diptyque
Black candle: Diptyque
Media Console: CB2
Picture lights: Visual Comfort
Sconces: Visual Comfort
Charcoal sketch: Katy Cowan
Painting above chair: Meredith Sands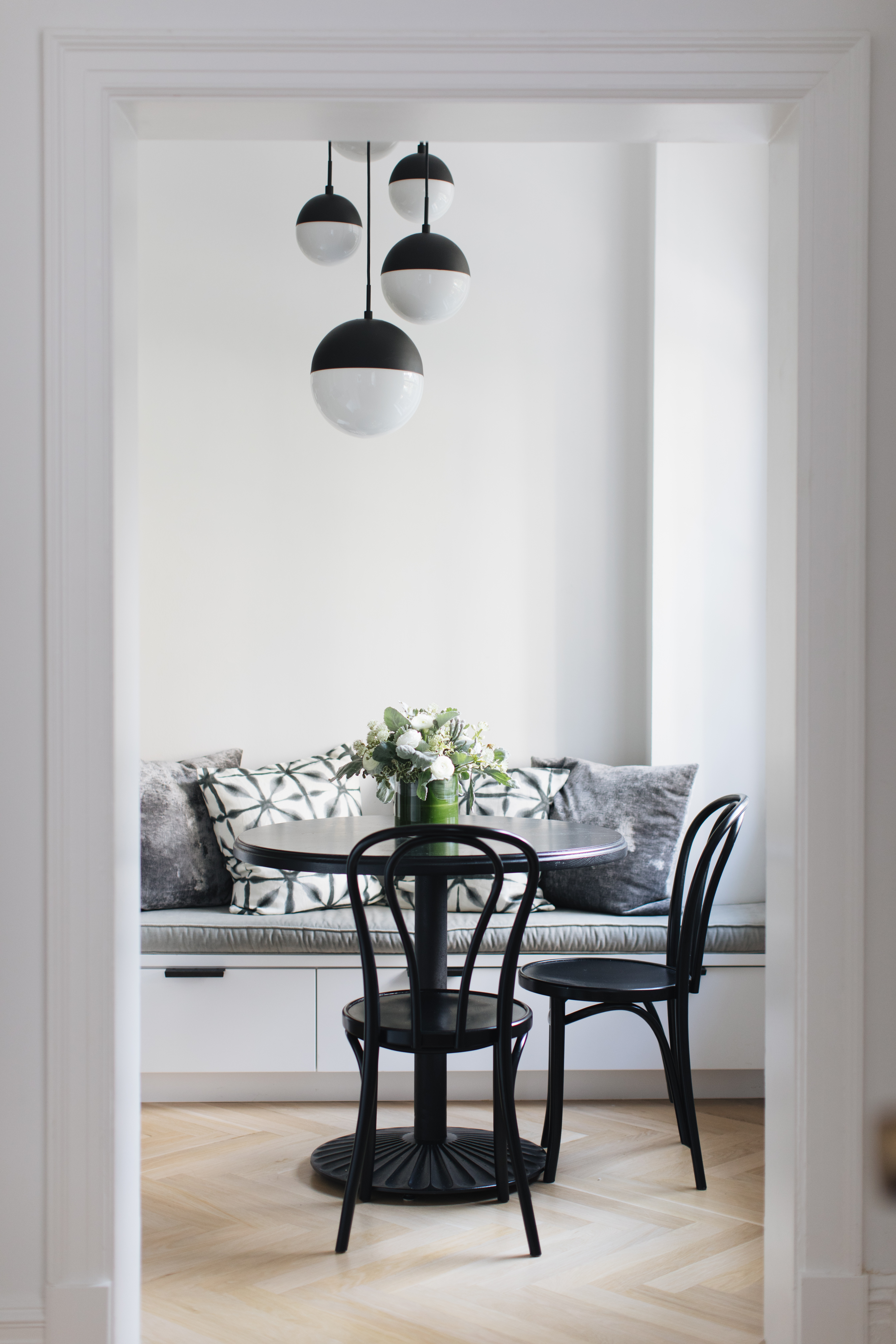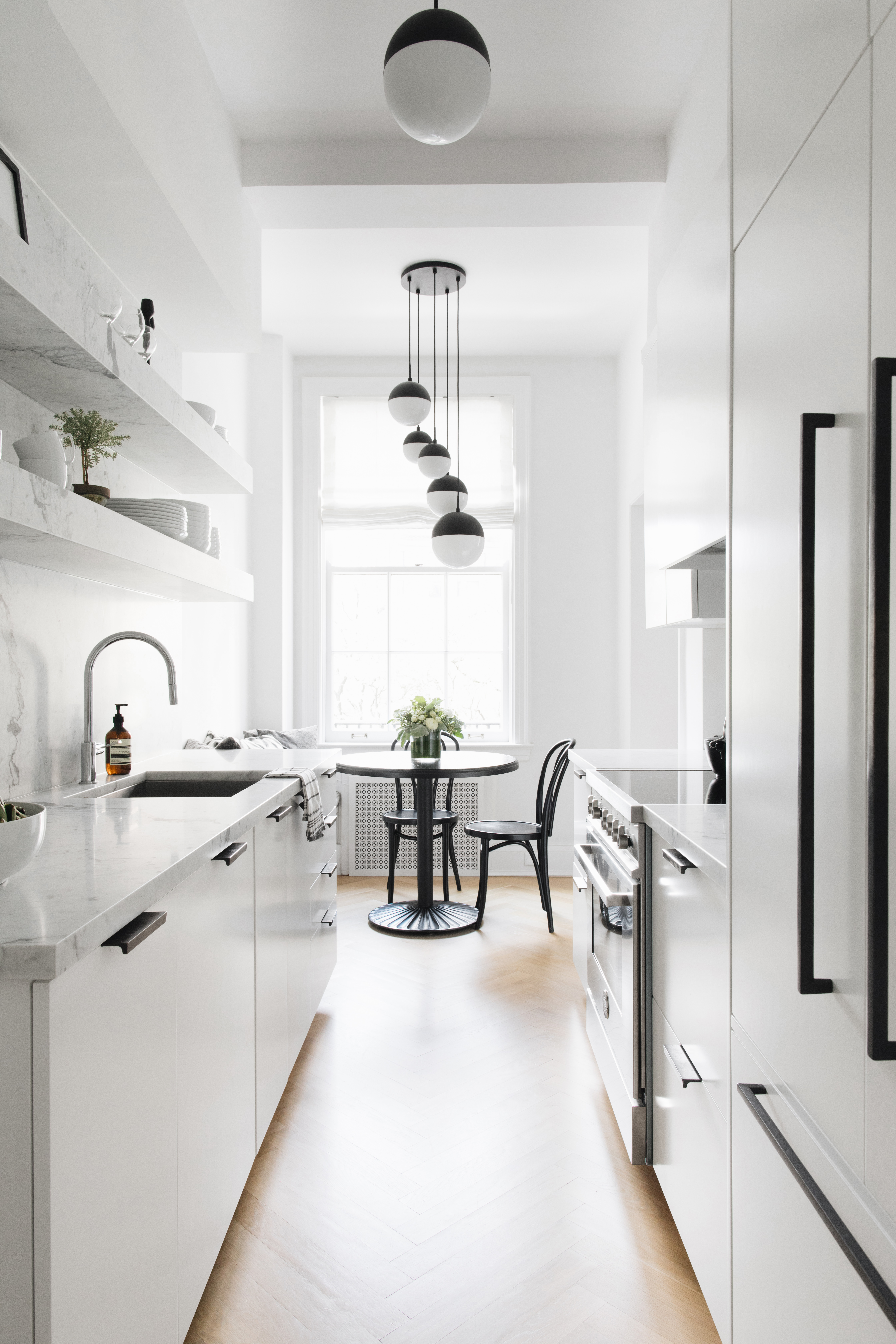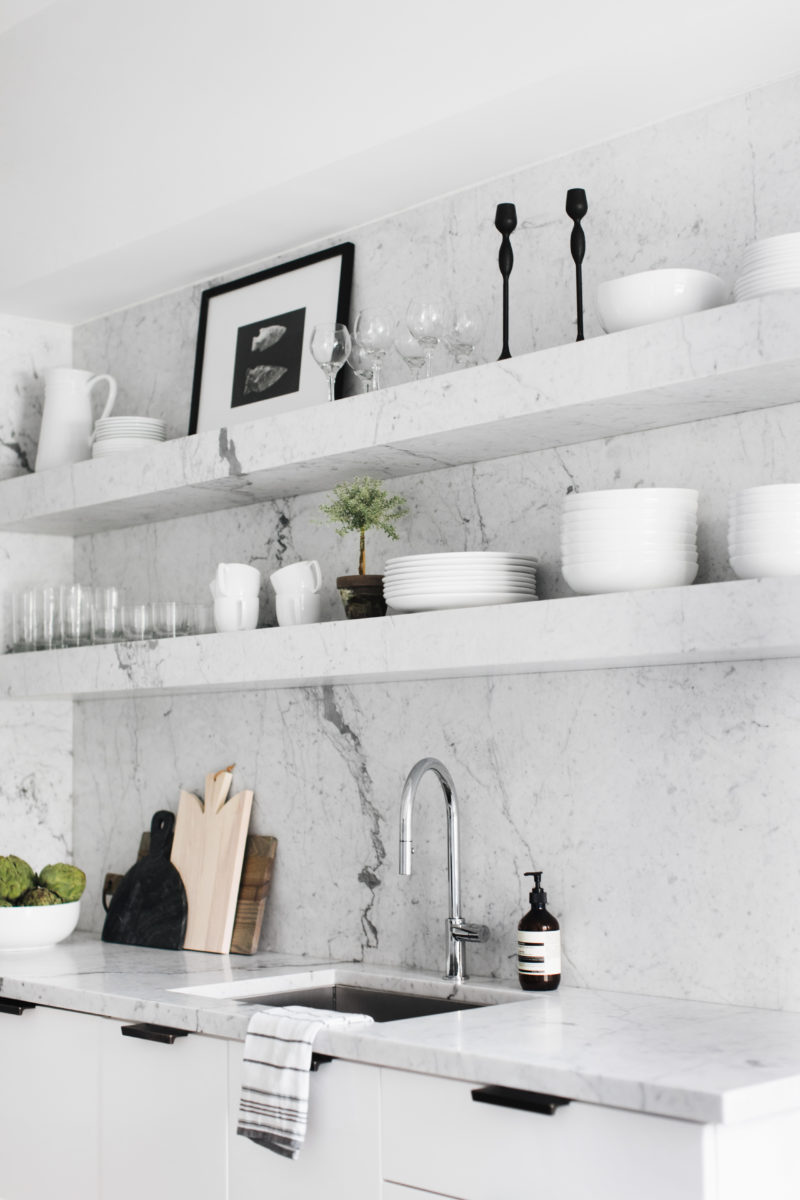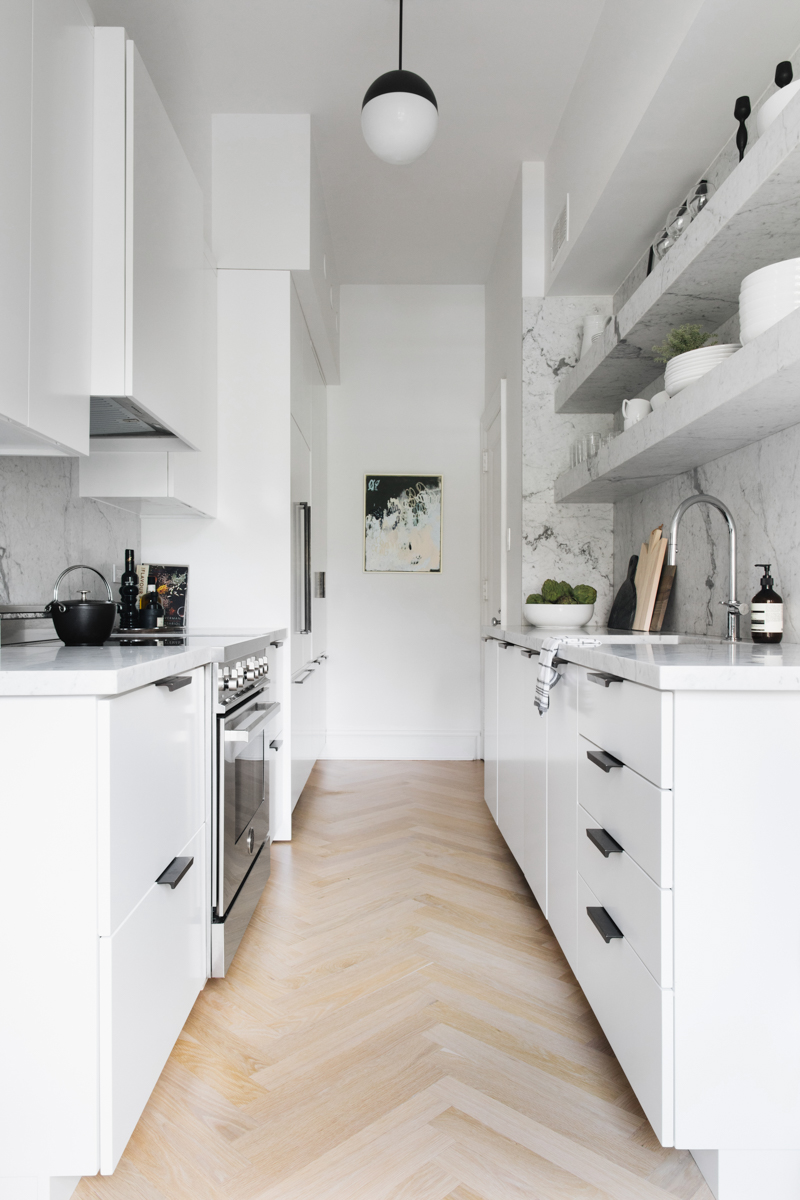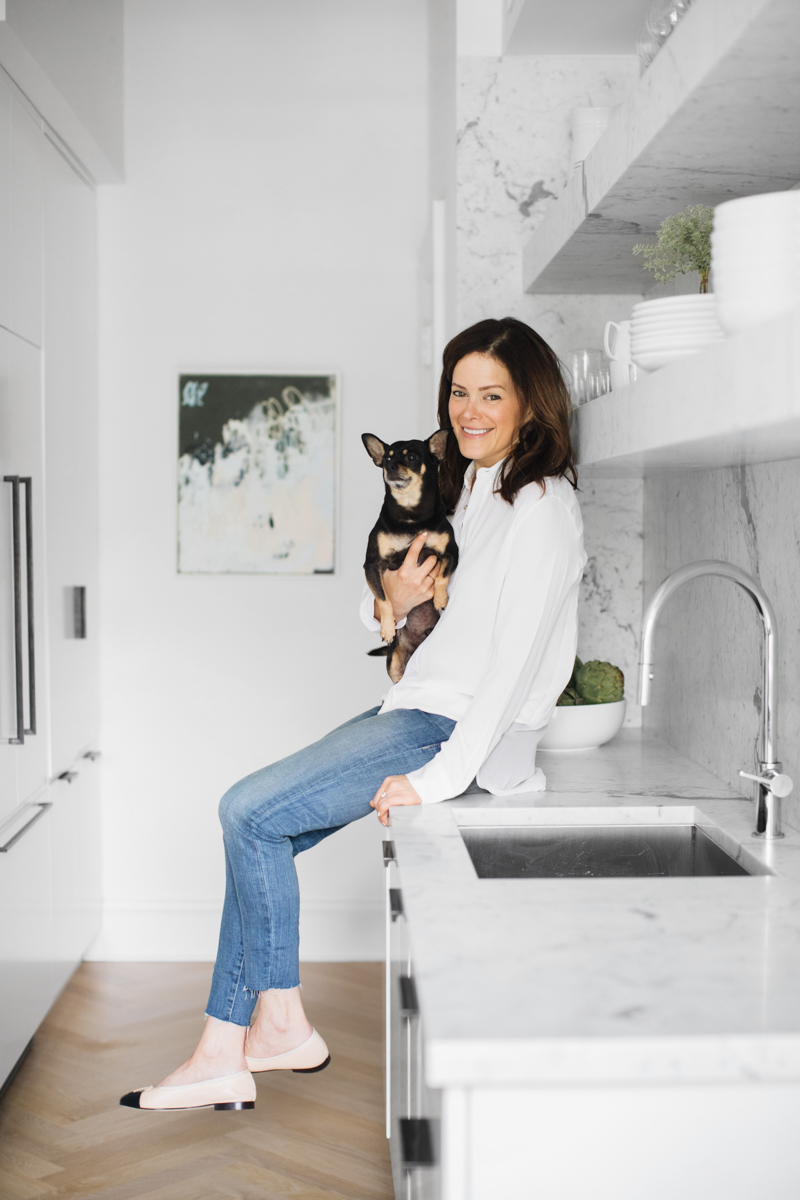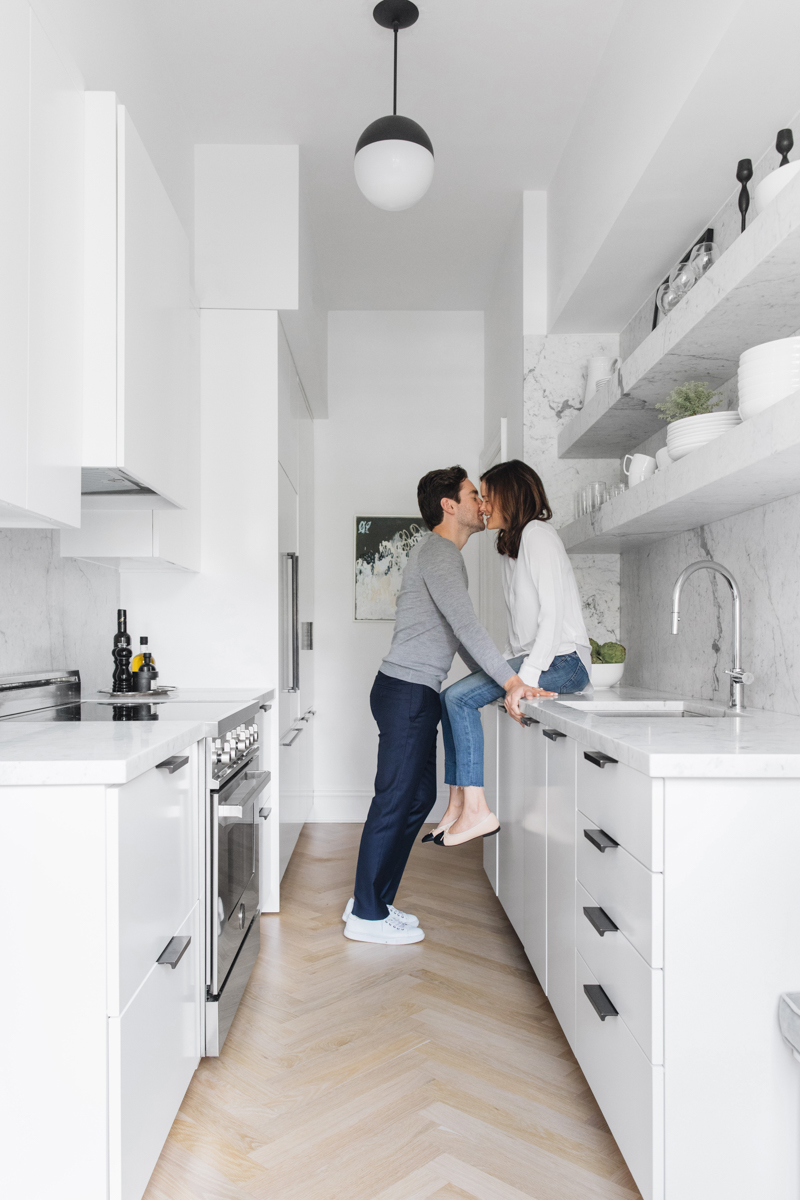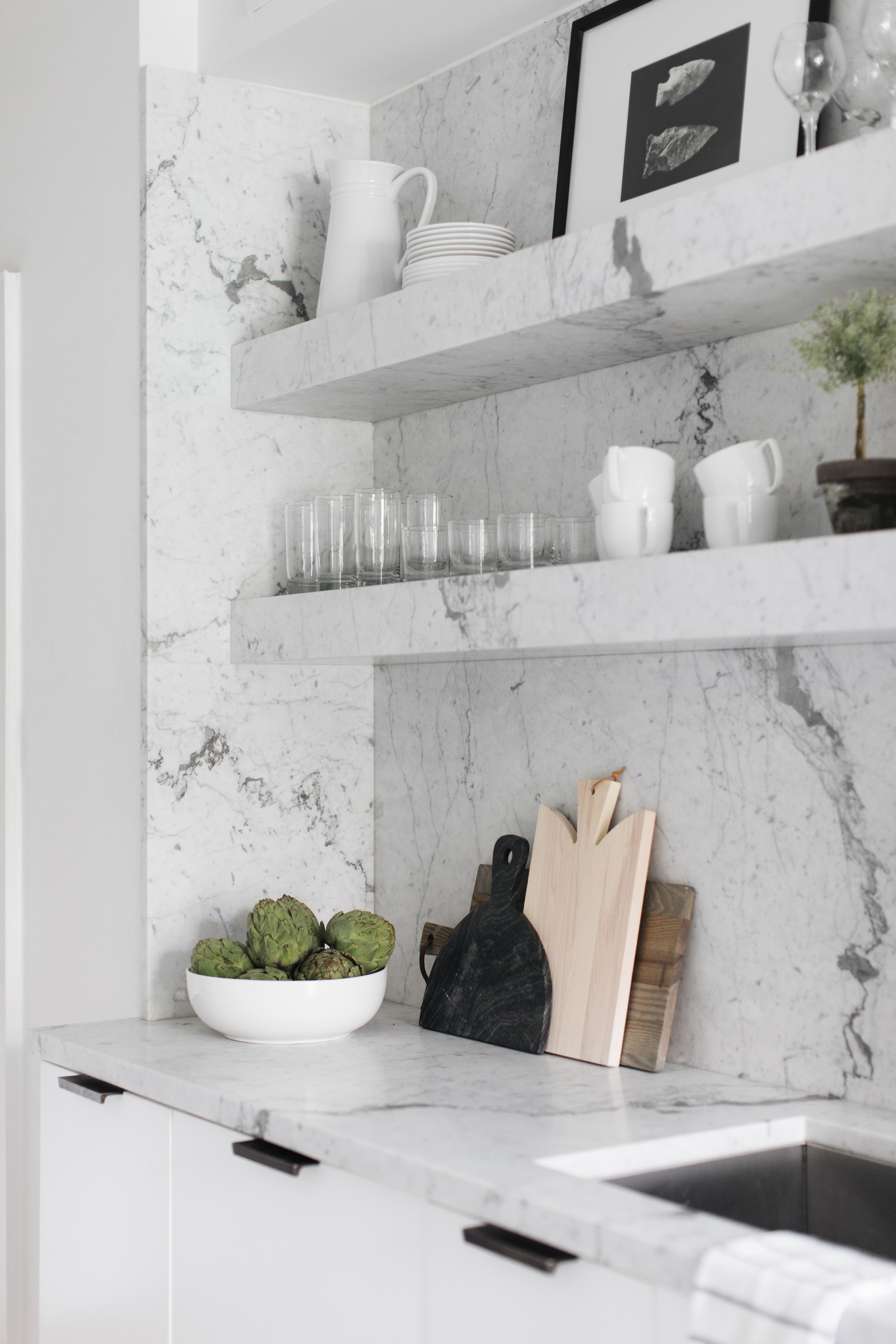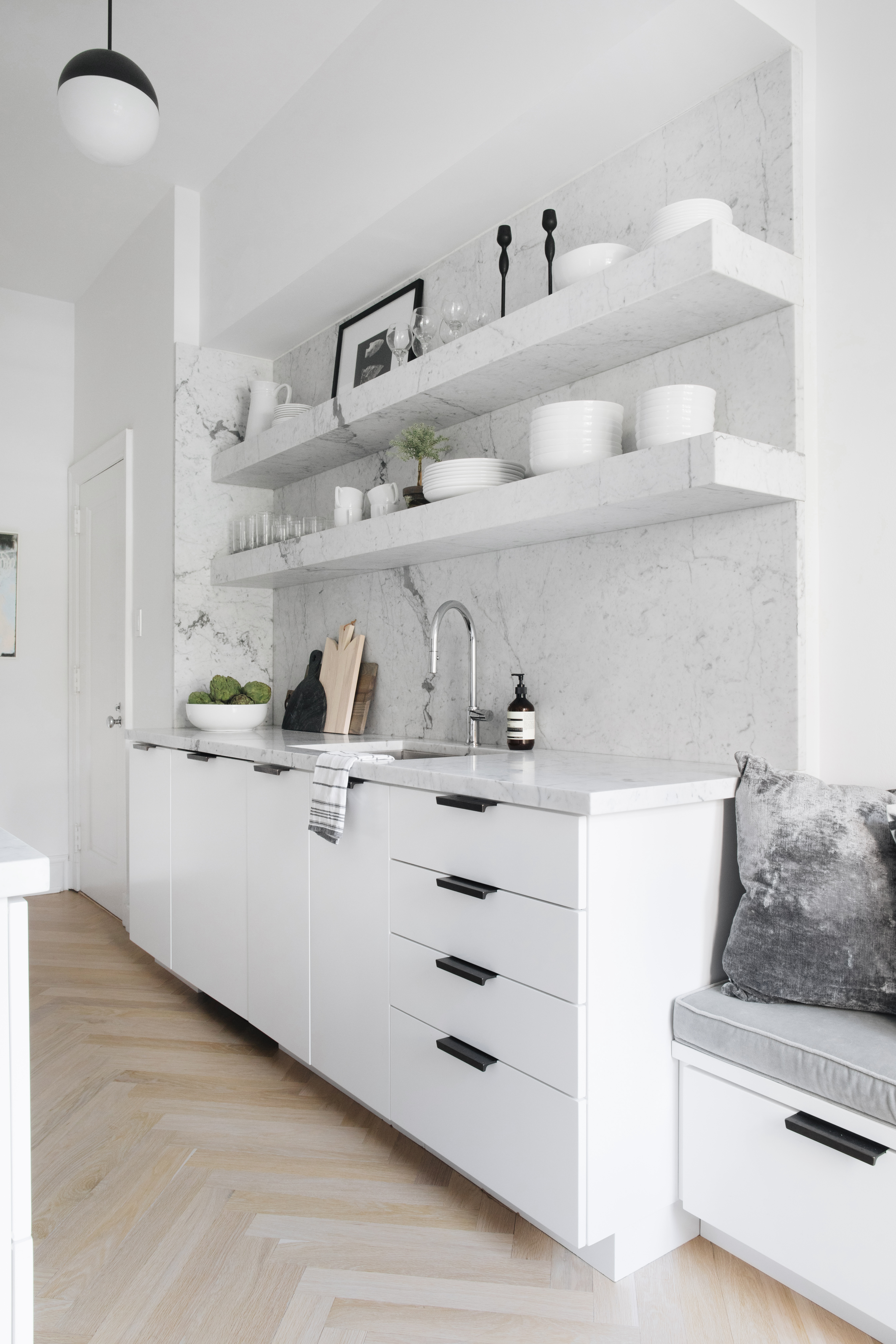 Dining table: Custom top with vintage base
Dining chairs: Crate and Barrel
Lighting: c/o Rejuvenation
Pillows: Custom (similar here)
Stove: Bertazzoni (our building doesn't have gas, and this was the best looking induction range we could find)
Hardware: Rocky Mountain Hardware
Faucet: Franke
Sink: Blanco (over 40% off)!
Cutting board: Food 52
Silver Tray: Elsie Green
Dishes: West Elm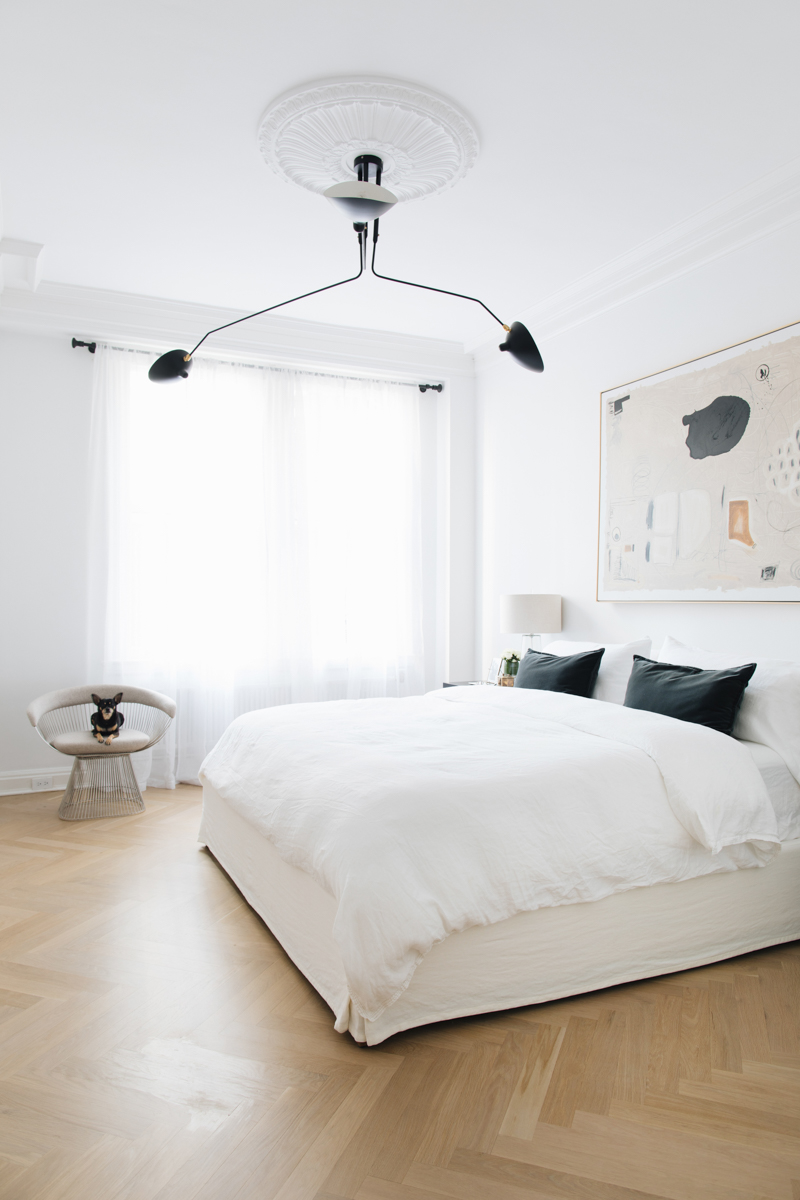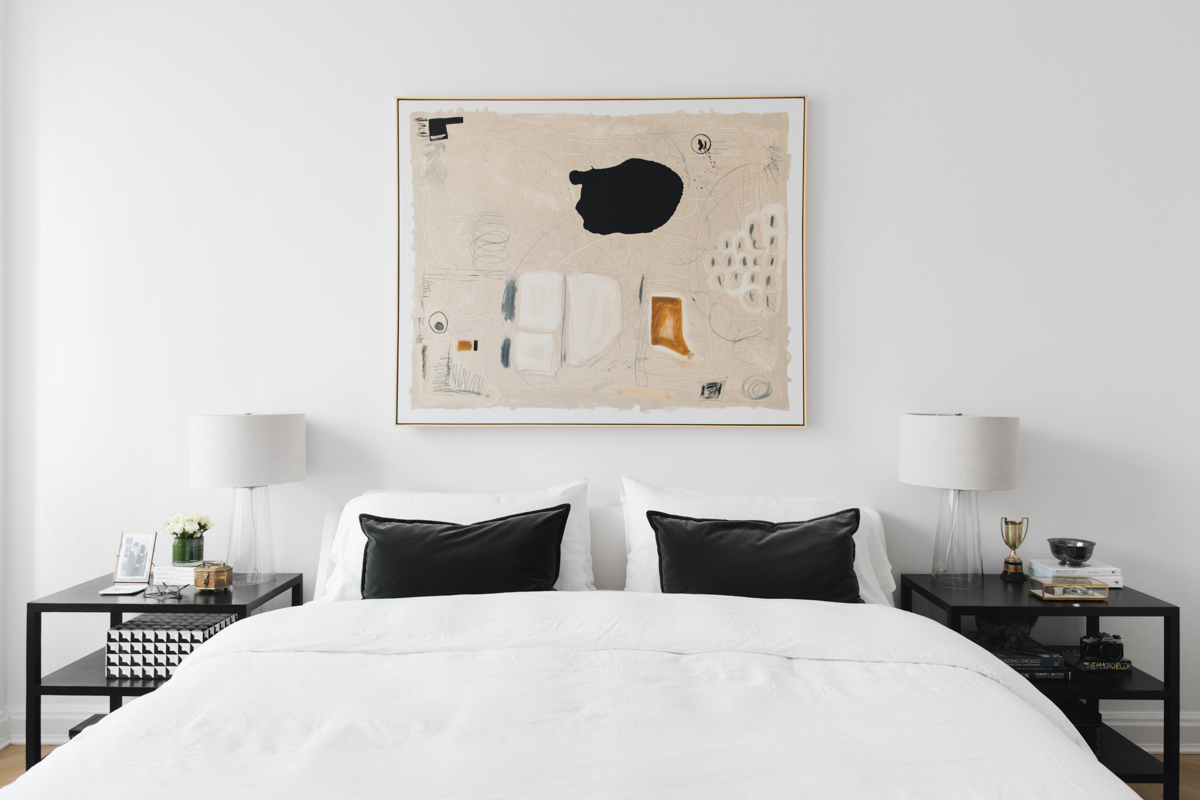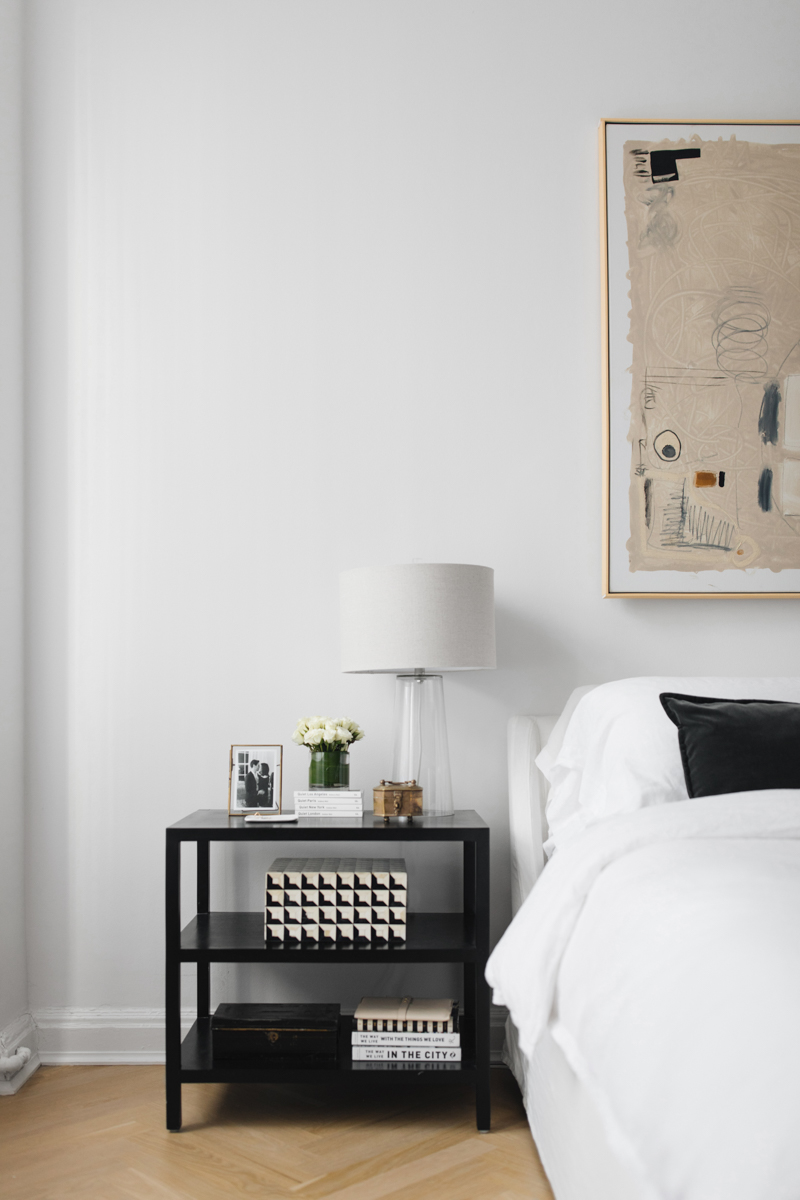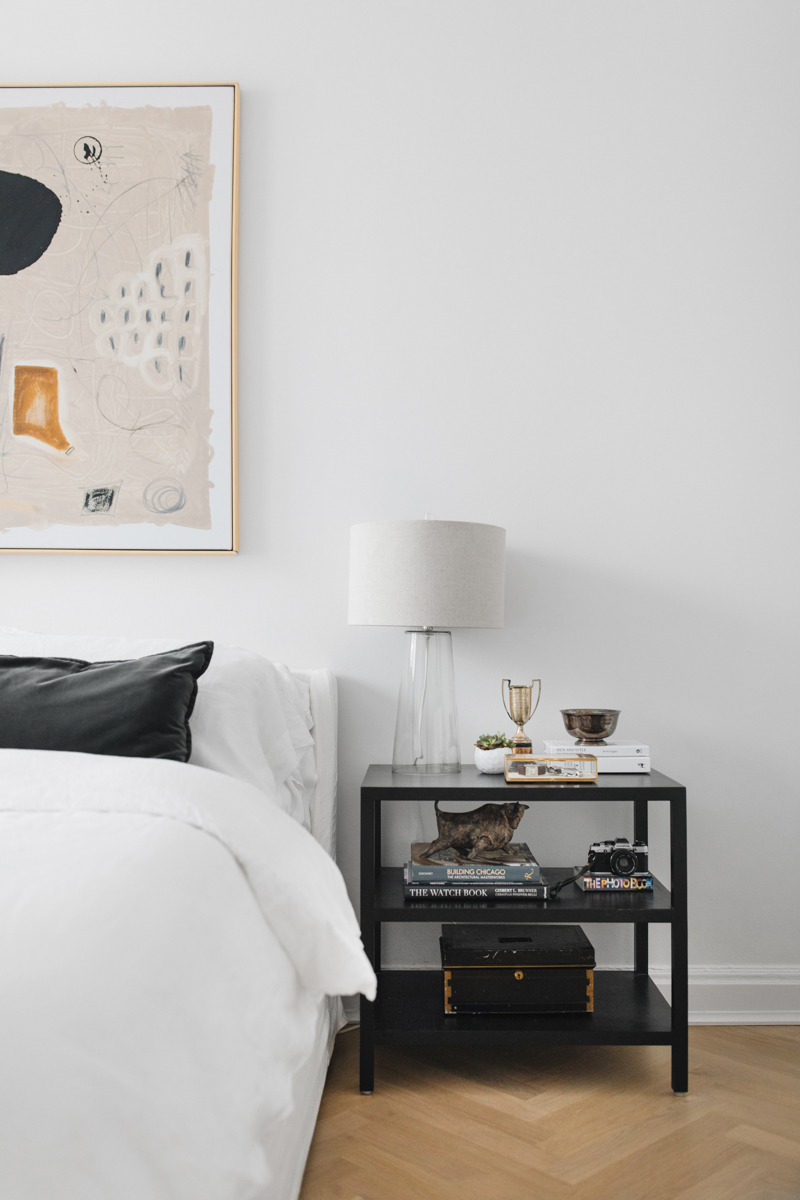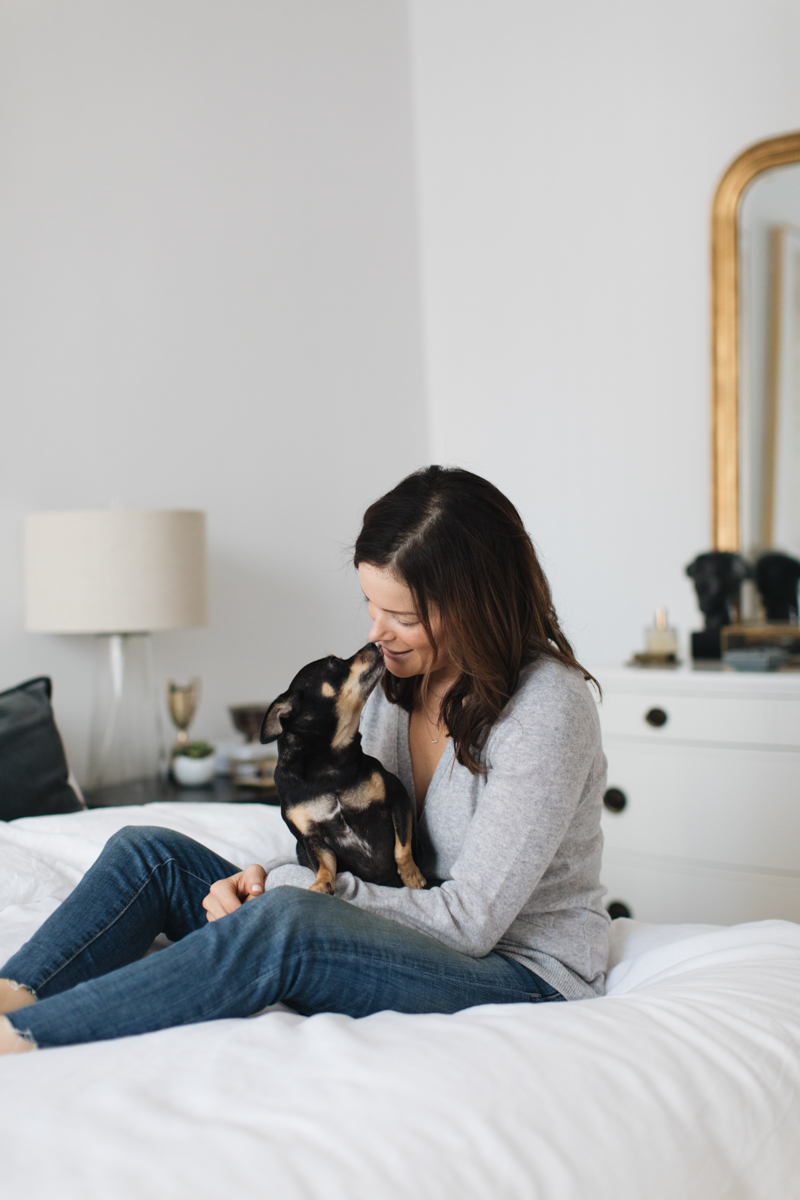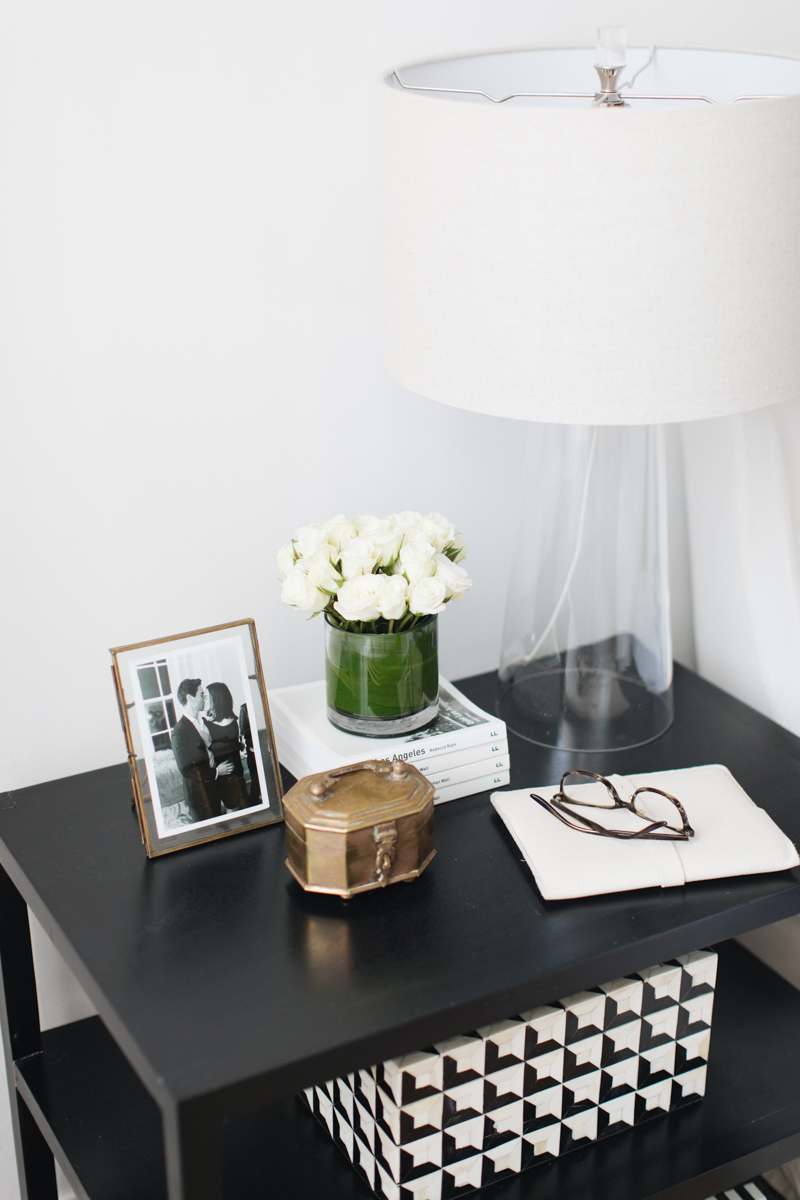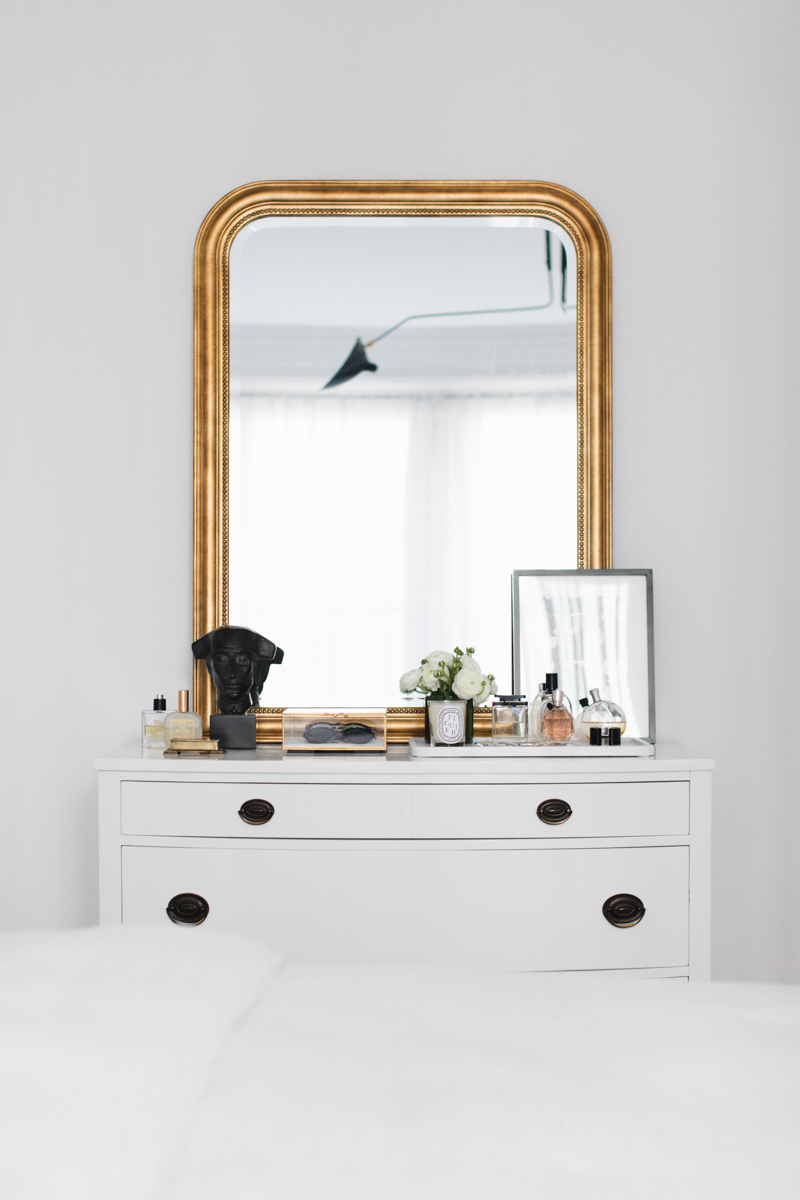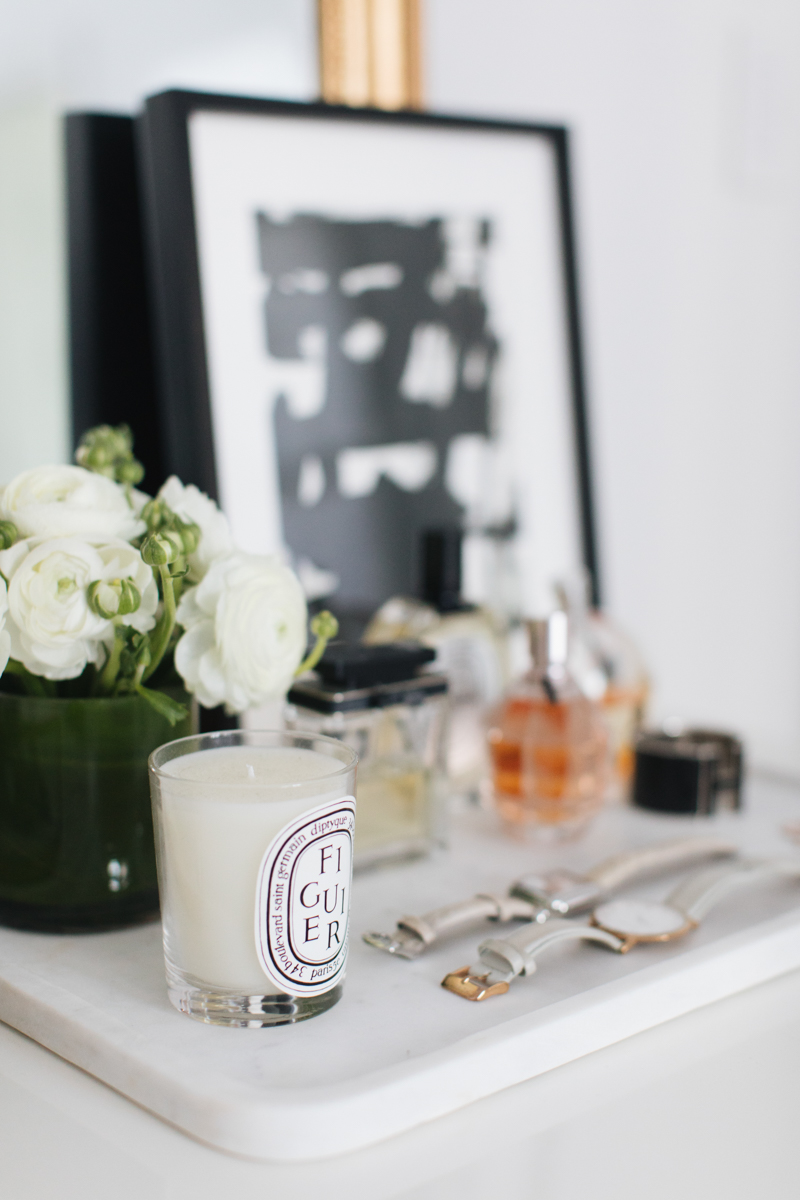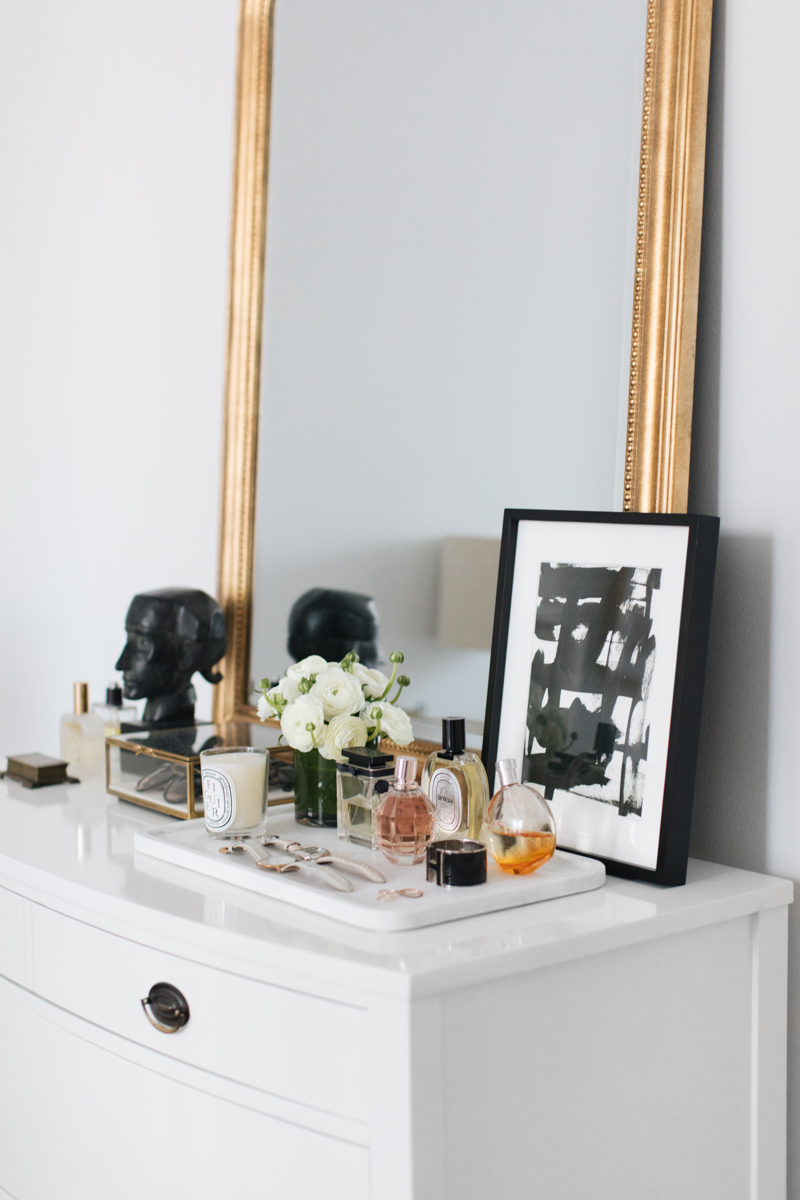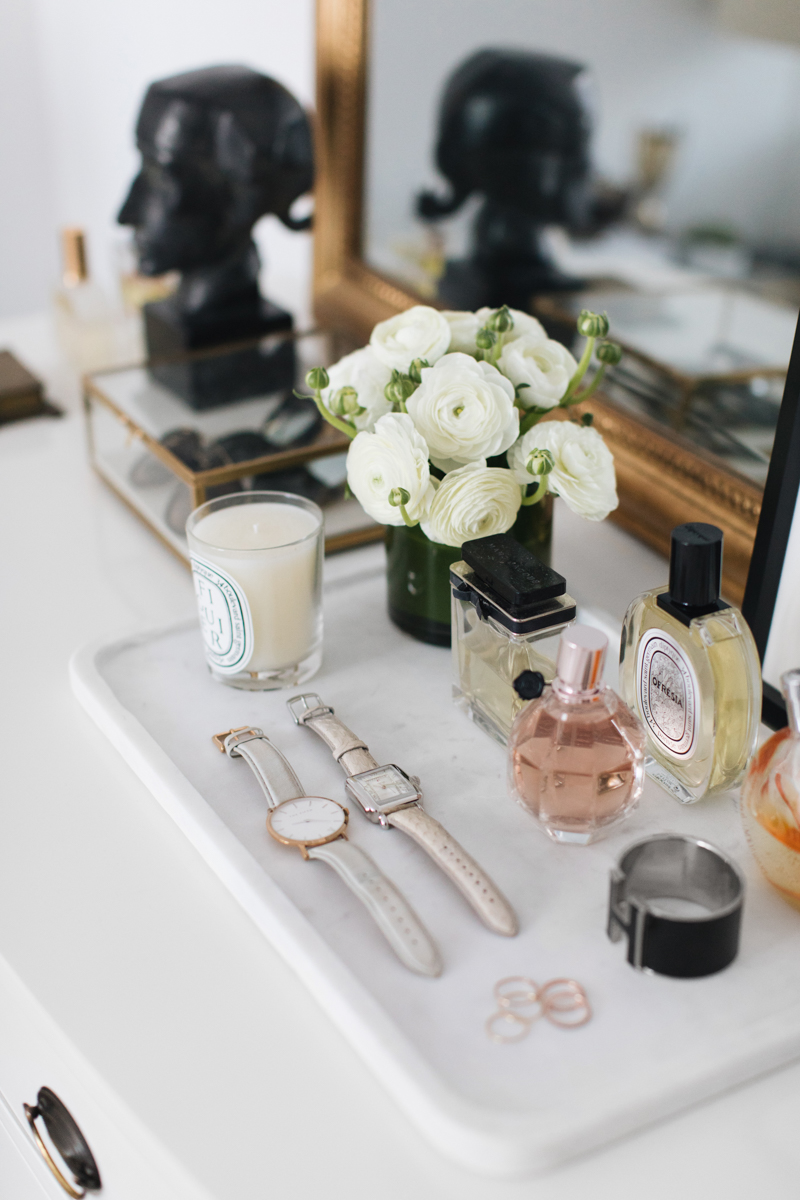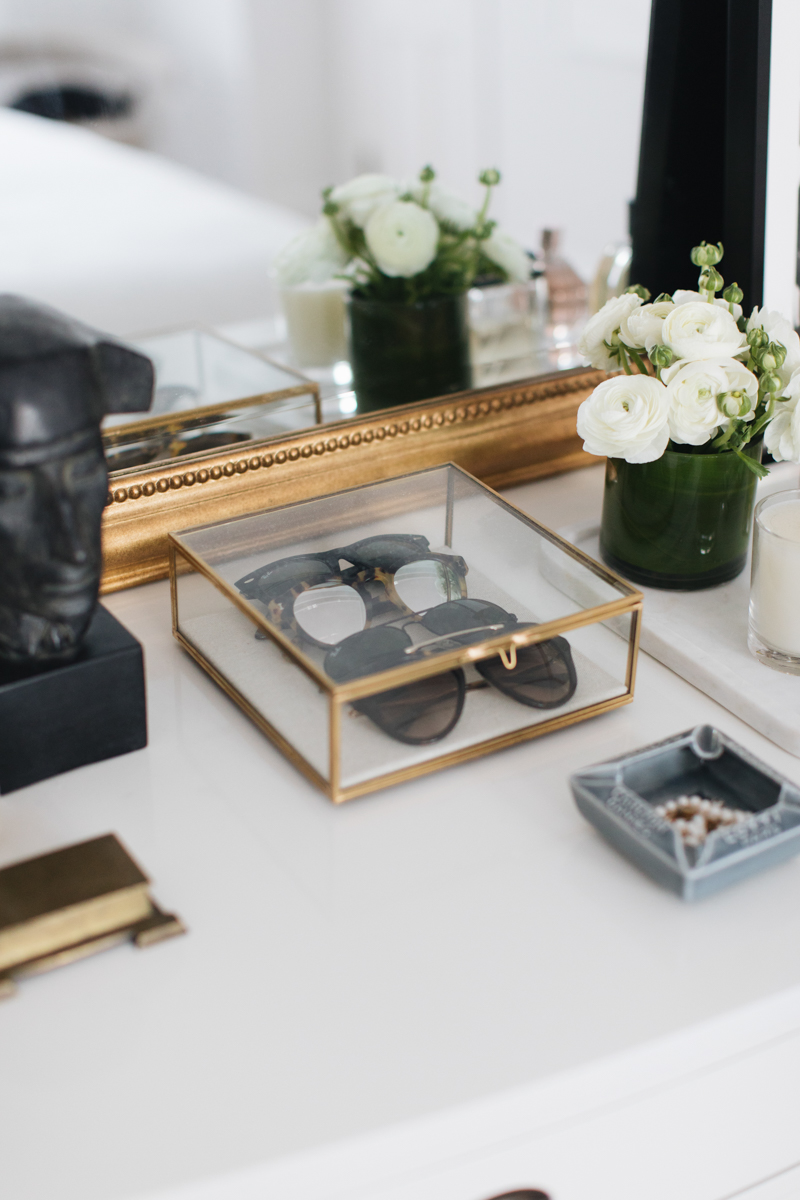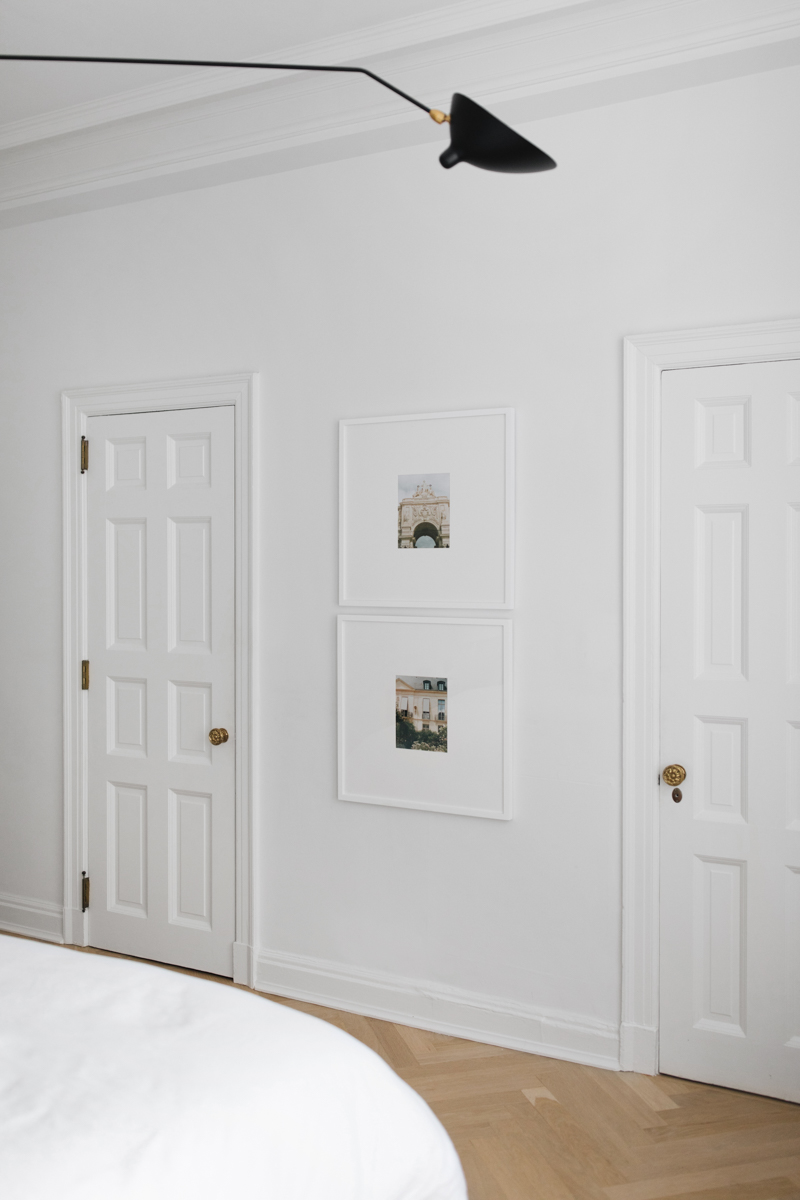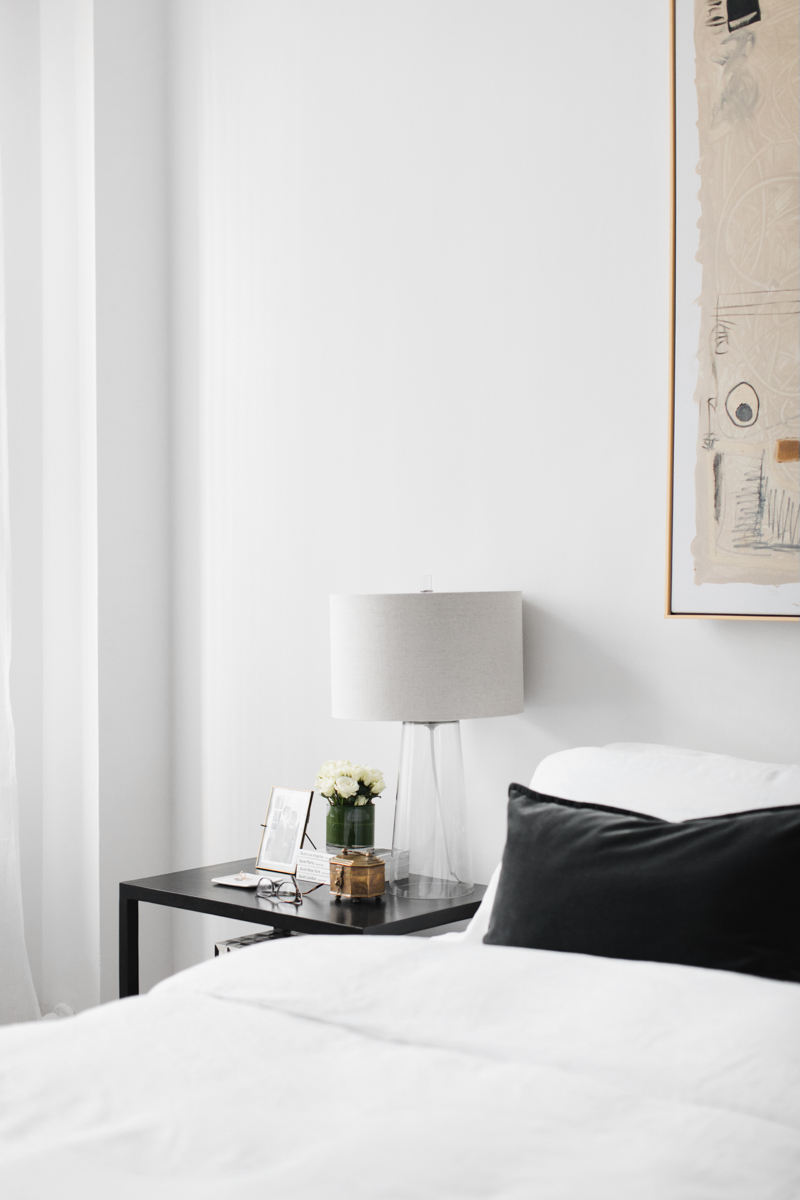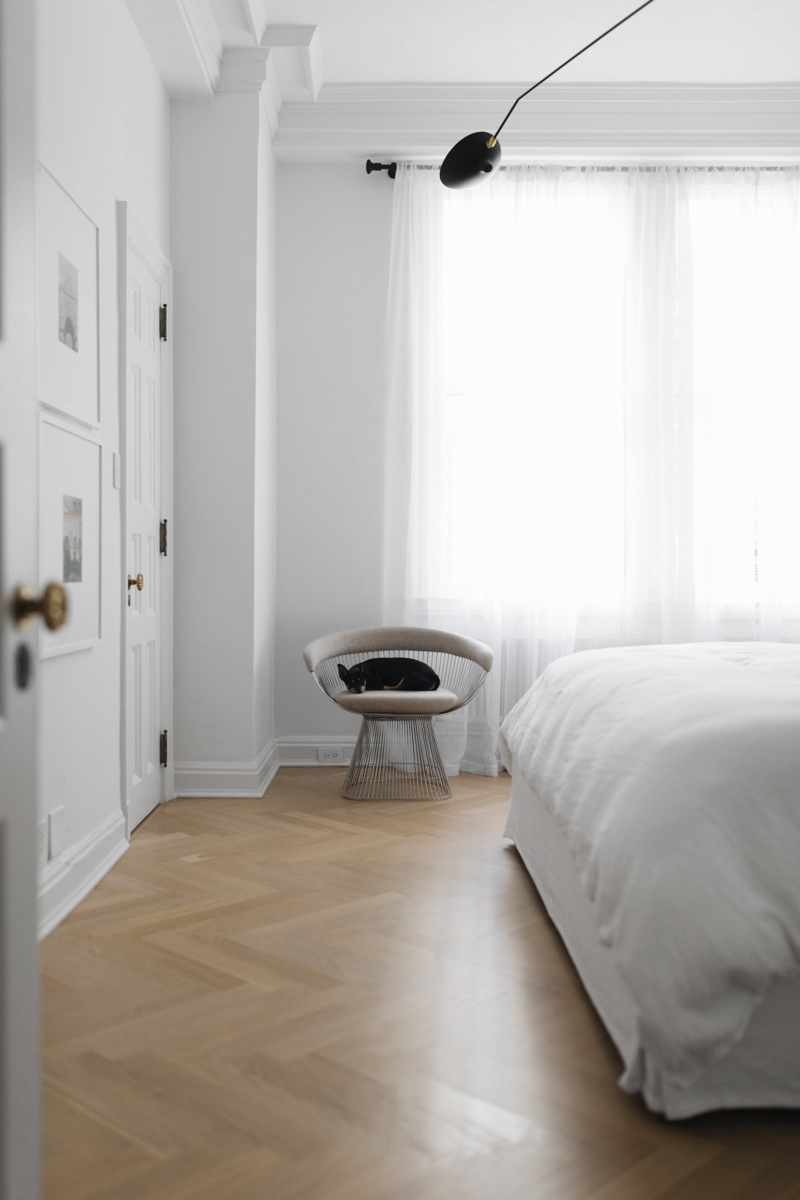 Bed: Restoration Hardware
Pillows: c/o Rejuvenation
Nightstands: c/o Kathy Kuo
Lamps: c/o Lulu & Georgia
Inlay box: Jayson Home
Brass box (nightstand): Vintage
Brass picture frame: Anthropologie
Mirror: c/o Candelabra
Silver bowl: vintage
Candle: Diptyque
Art on Dresser: c/o Minted
Dresser: Meg Made
Glass Shadow Box: West Elm
Marble Tray: Jayson Home
Art: William Mclure
Bedding: c/o Rejuvenation
Curtains: West Elm
Curtain Hardware: Rejuvenation
Lighting: c/o France and Son
Basket: Serena and Lily
Picture Frames: Pottery Barn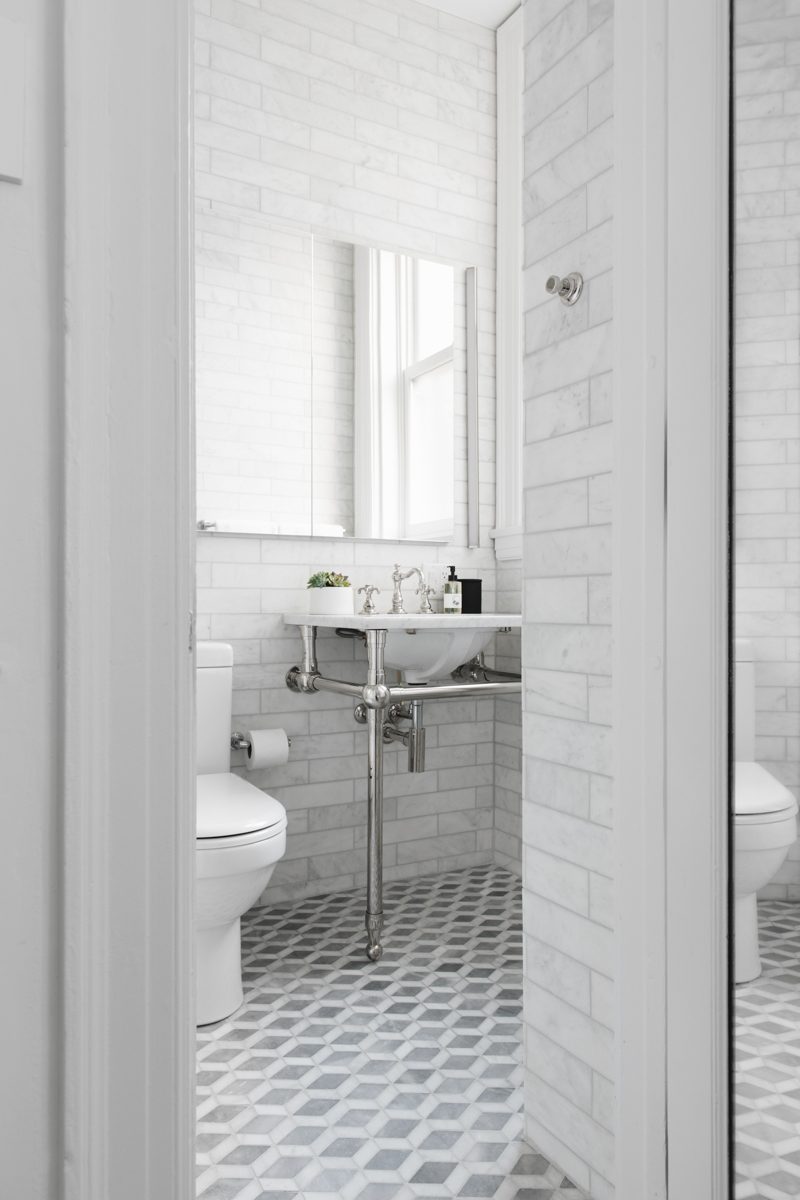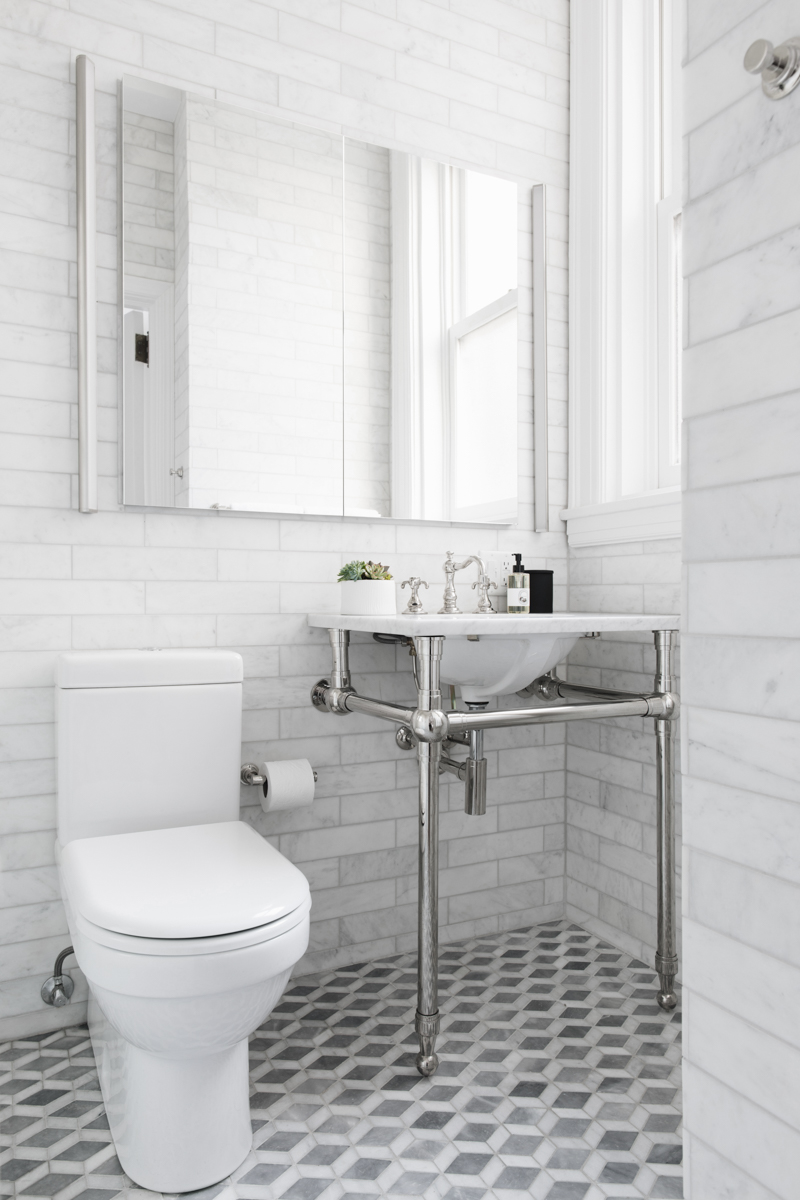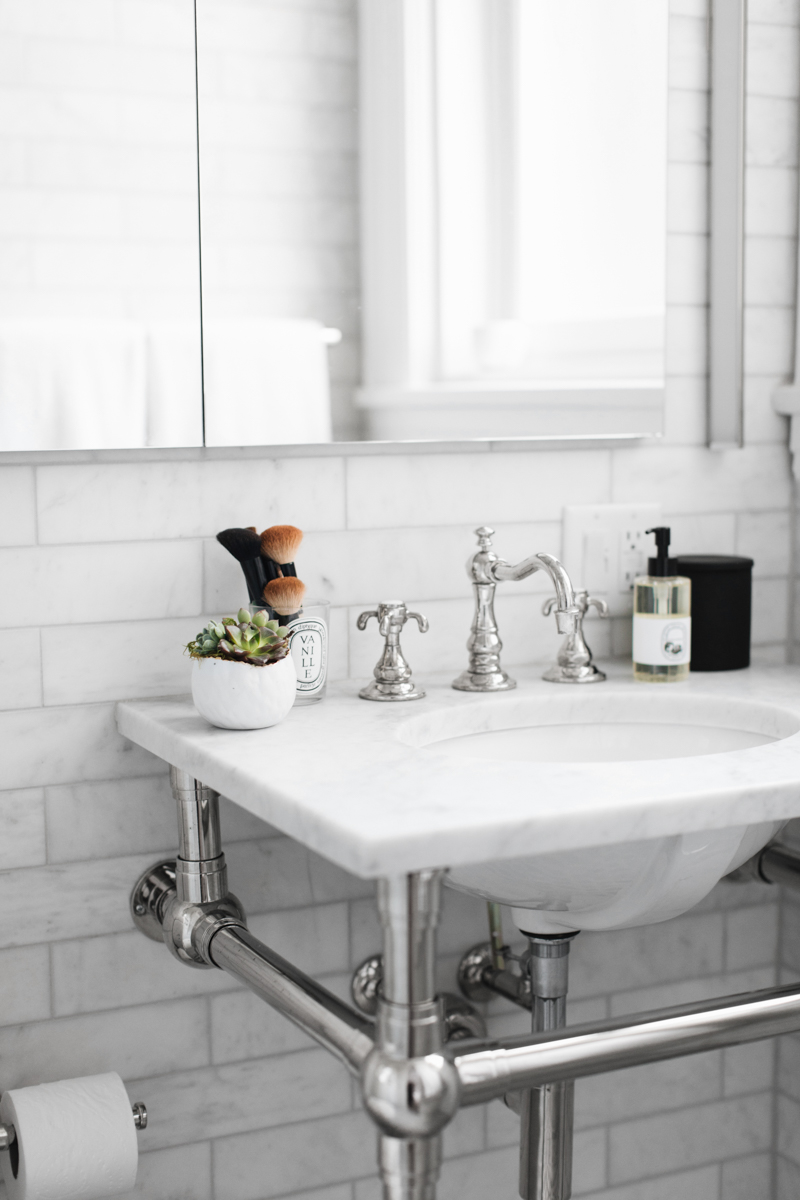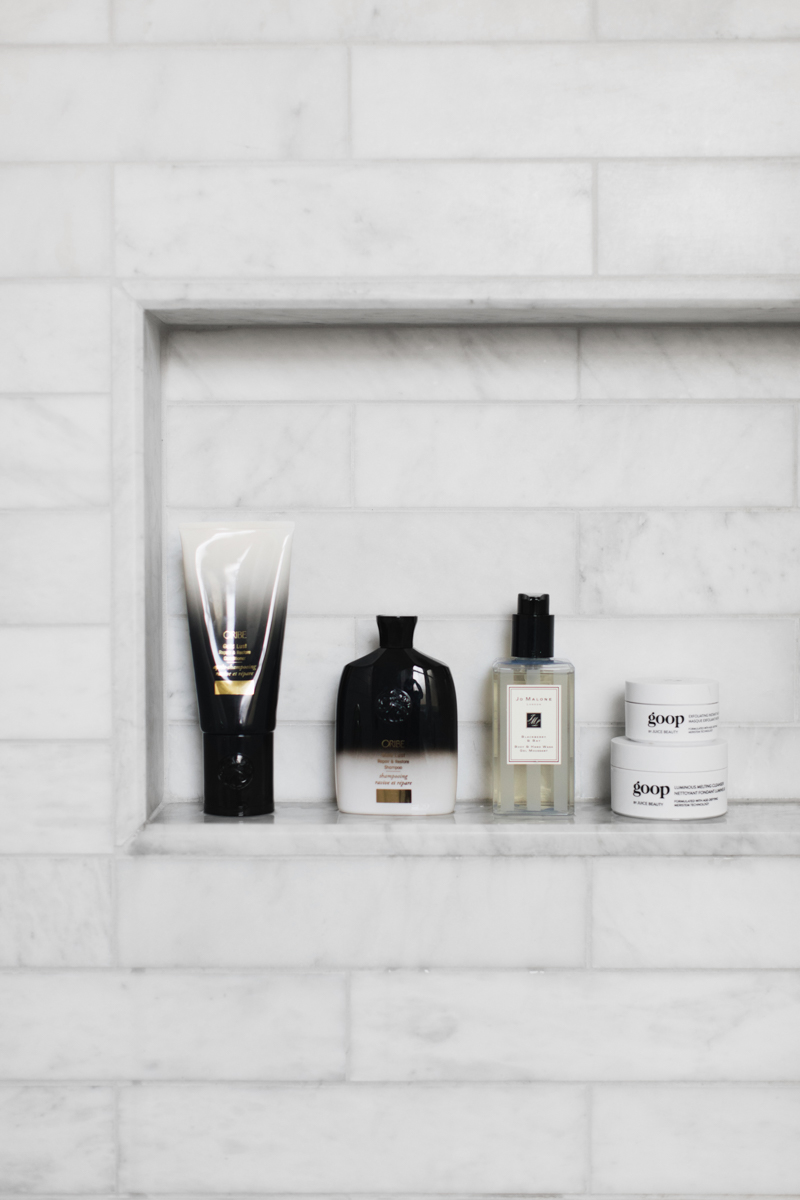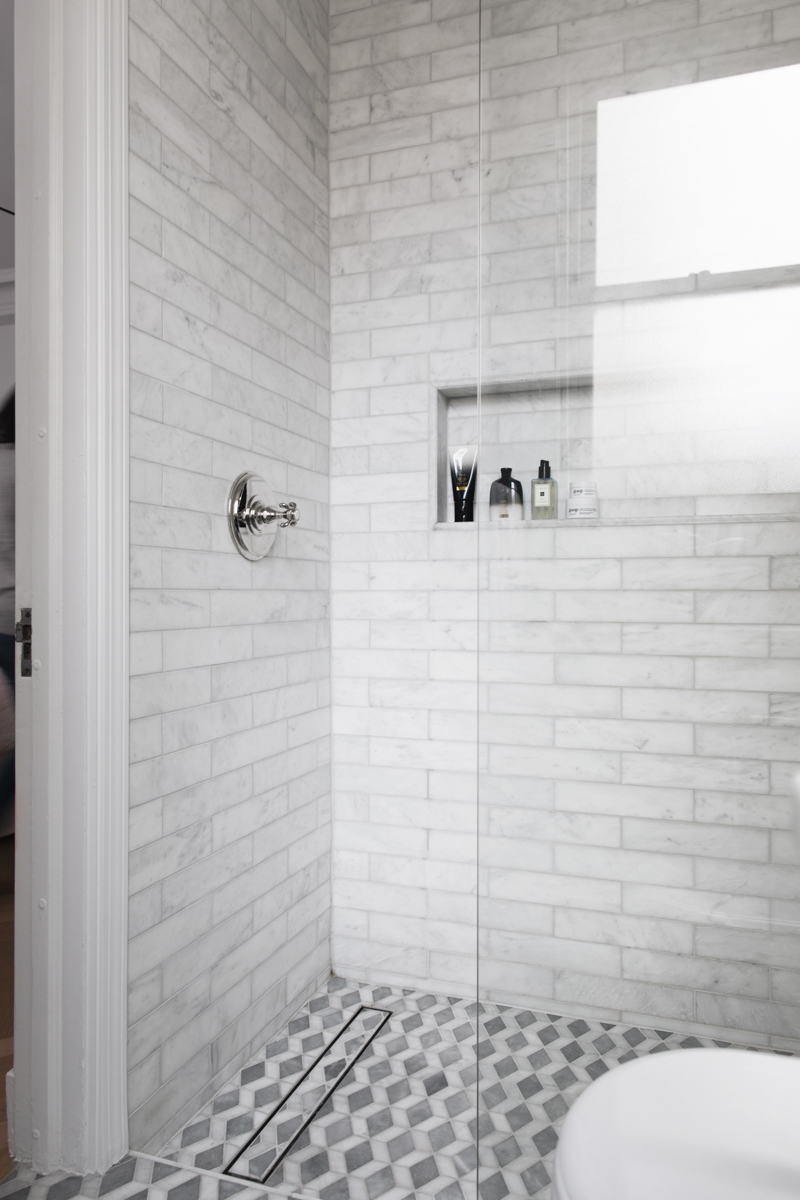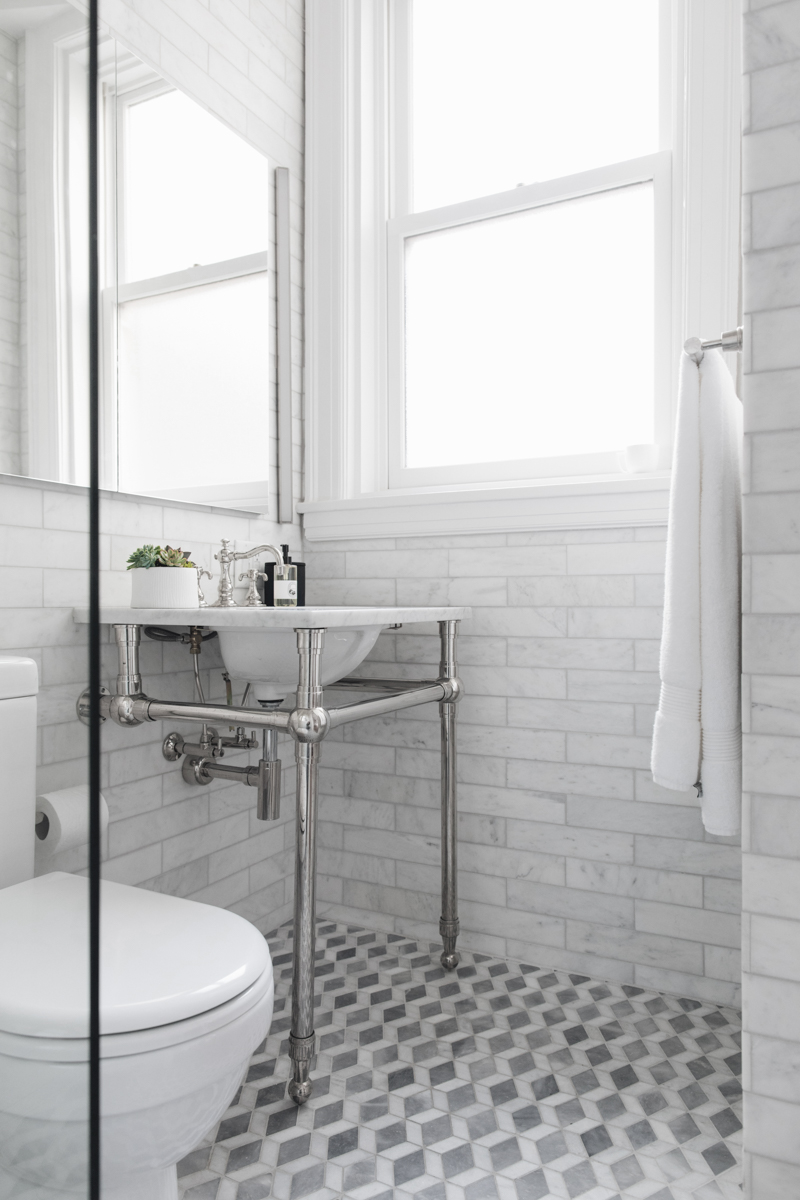 What color are your walls?
The walls are Farrow & Ball Wevet – paint c/o Farrow & Ball
What color are the floors?
We stained the floors and added herringbone in the kitchen and bedroom. The stain is 3 parts country white and 1 part weathered oak.
Did the ceiling medallions come with the unit?
No. We ordered them from Decorator's Supply. They specialize in restoring plaster work in old buildings and did an amazingjob on our medallions.
What kind of marble is in your kitchen?
Gioia arabescato with a honed finish.
Do you rent or own?
Conor bought this place last April and we moved in together in October. He's a realtor (in Chicago) and has a lot of experience and understanding with renovations, so he handled the majority of renovations. We collaborated on the finishes and and decorated the space together.
Is your fig tree real?
Yes! We got it at Jayson Home in Chicago. Conor turns it to face the sun, waters, and mists it weekly which is why it looks so good. If I were in charge she'd surely be dead.

How big is your dining table?
36 inches round. The base is vintage and we had the top custom made.
Because I always want to be honest with you, I want to take a moment to explain how brand partnerships work. There's a value in a dedicated blog post or instagram, and I hope you all know I only ever work with brands I love, and always want to be 100% upfront about how this all works. Anything with a "c/o" was given to me in exchange for brand promotion and everything else was purchased by Conor and myself. If you have any questions, please leave them in the comments below.