A Review of All the Sisal Rugs In Our Home
I love the look of natural fiber rugs – we have them in our living room, family room, and bedrooms, too. They are versatile and go with a number of design styles. I've always opted for jute over sisal, probably because I always thought it was softer. And sometimes, it …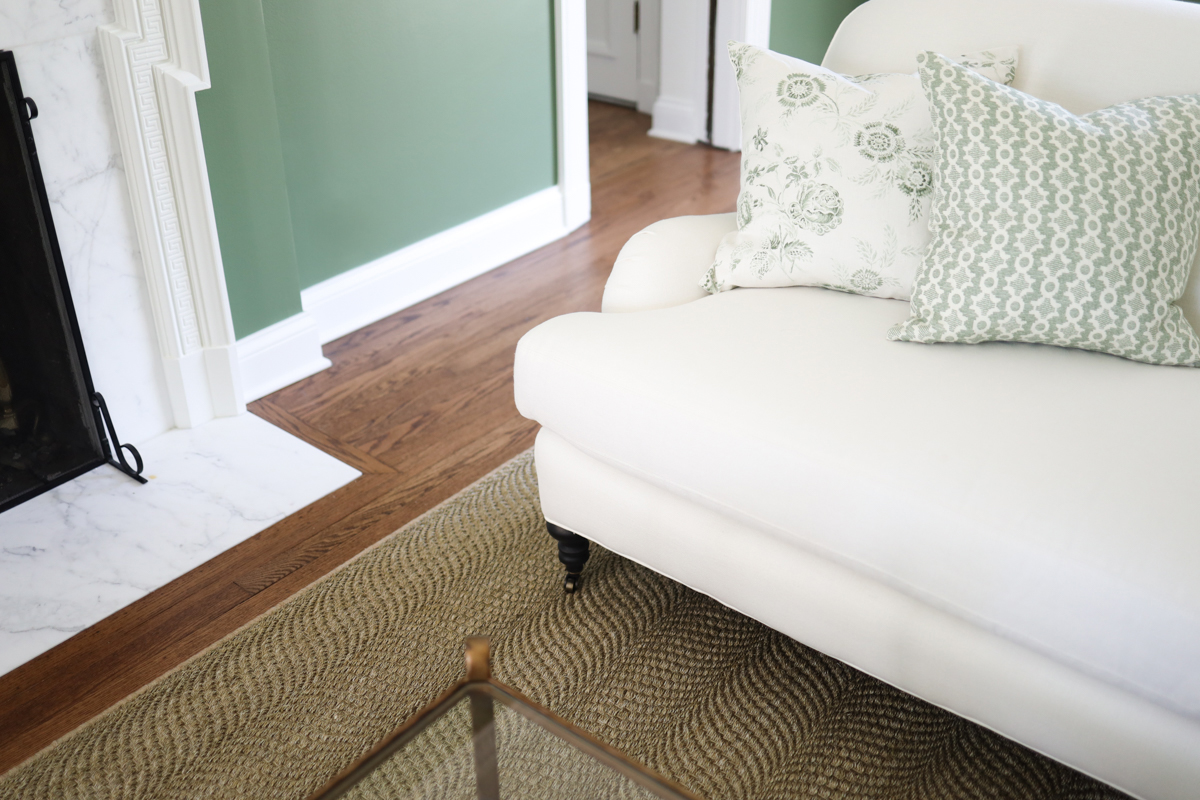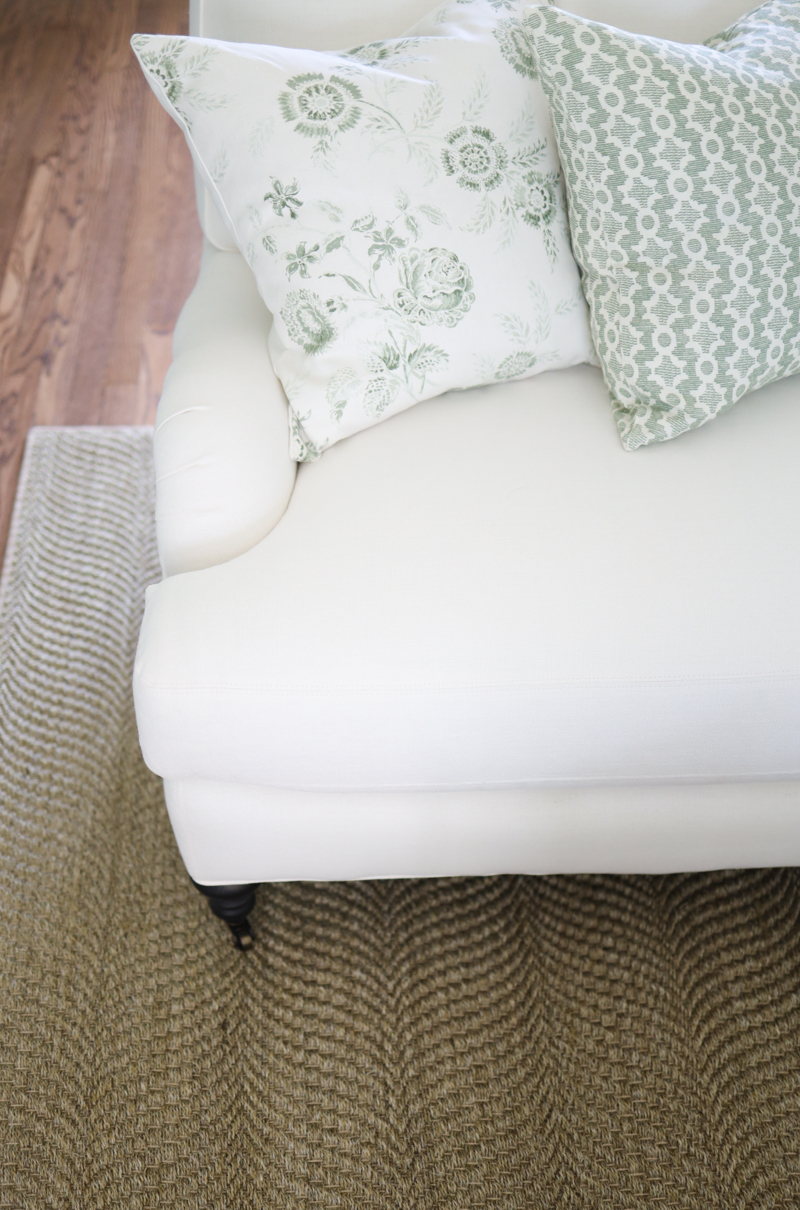 I love the look of natural fiber rugs – we have them in our living room, family room, and bedrooms, too. They are versatile and go with a number of design styles. I've always opted for jute over sisal, probably because I always thought it was softer. And sometimes, it is. But I've found some soft sisal options, too. So if you're looking for something a little more durable that doesn't shed, you may want to consider sisal. Natural fiber rugs are a great option if you're looking for a large area rug at a more affordable price, in neutral colors that go with a variety of decor styles. But when it came time to furnish and decorate our new home, we opted for sisal rugs. Today, I'm going to share all the sisal area rugs in our home, and talk about why we went for sisal over jute.
All the Sisal Rugs In Our Home
When decorating a home, I usually choose neutral shades for larger investment pieces like rugs and furniture. If I want to bring in some color, I'll do so with throw pillows and in the case of our living room, green walls. Natural sisal rugs are a great neutral option because they go with almost everything. Whatever you choose, these rugs are the perfect choice for those of us who are looking for large area rugs in neutral tones at a more affordable price than a wool rug.
Jute Vs. Sisal
Jute tends to shed and is less durable than sisal, but has a more relaxed look. Jute also typically has a softer feel than sisal. But it really depends on the rug – there are rough, scratchy jute rugs and soft, cushy sisal rugs, too. I've found some sisal rugs that are as soft as jute and because of sisal's tighter weave, they don't really shed and are better for heavy traffic areas. I still love the look of jute, but do prefer sisal for the rooms you spend more time in. You can read more about my favorite jute area rugs here.
A review of all the jute rugs I've owned over the years and which one is the softest.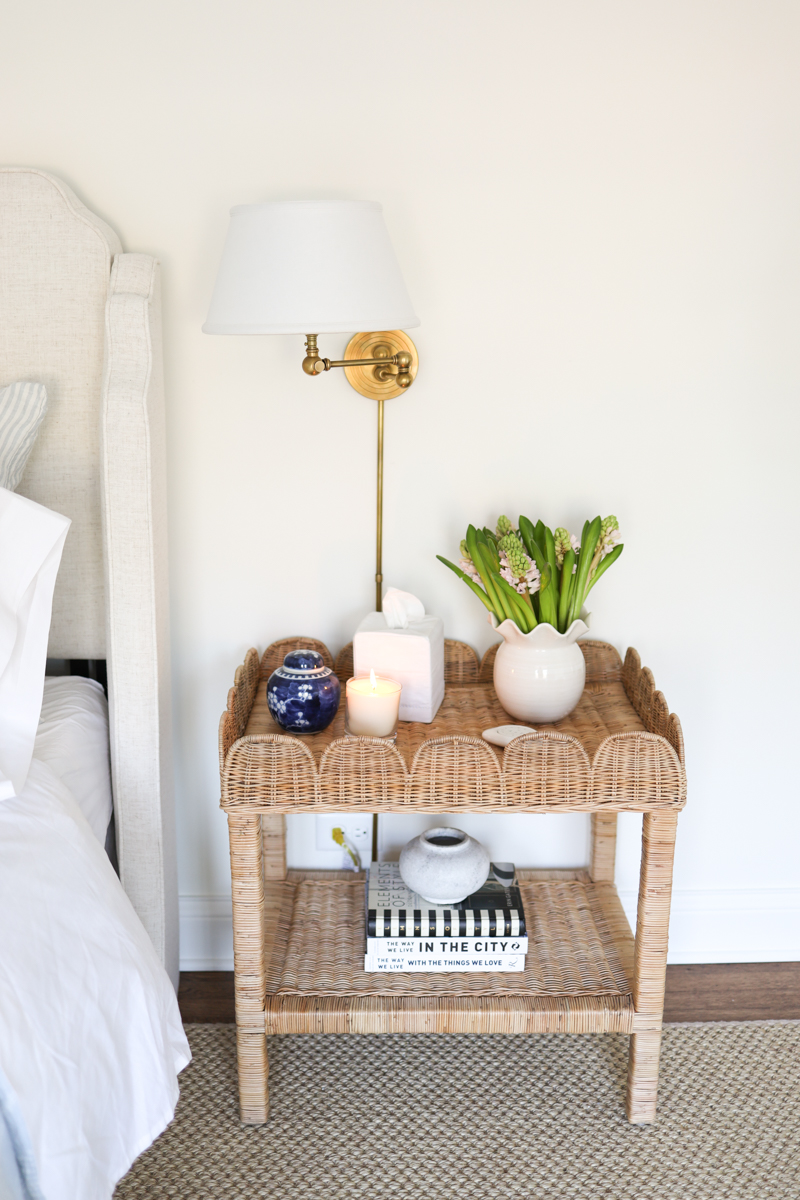 Corden Natural Woven Sisal Custom Rug
This is the perfect sisal rug and is a mix of the softest and strongest natural fibers. We bought our first sisal for the sitting room off our kitchen and I instantly became a sisal rug convert. That rug found its way into our guest room so I could find a home for an old antique rug. We have sisal rugs in our dining room, living room, family room, and bedroom. And the first one I'm about to share is my favorite, simply because I love the look of this one the most, but if you're looking for something especially cushy under bare feet, this isn't the one for you. I do have two of them though, so you know I love it.
This is the perfect rug for those of you who like jute rugs but don't like shedding. The natural color is beautiful, and it's one of two custom sisal rugs in our home. We had this same rug made for our primary bedroom in a custom size.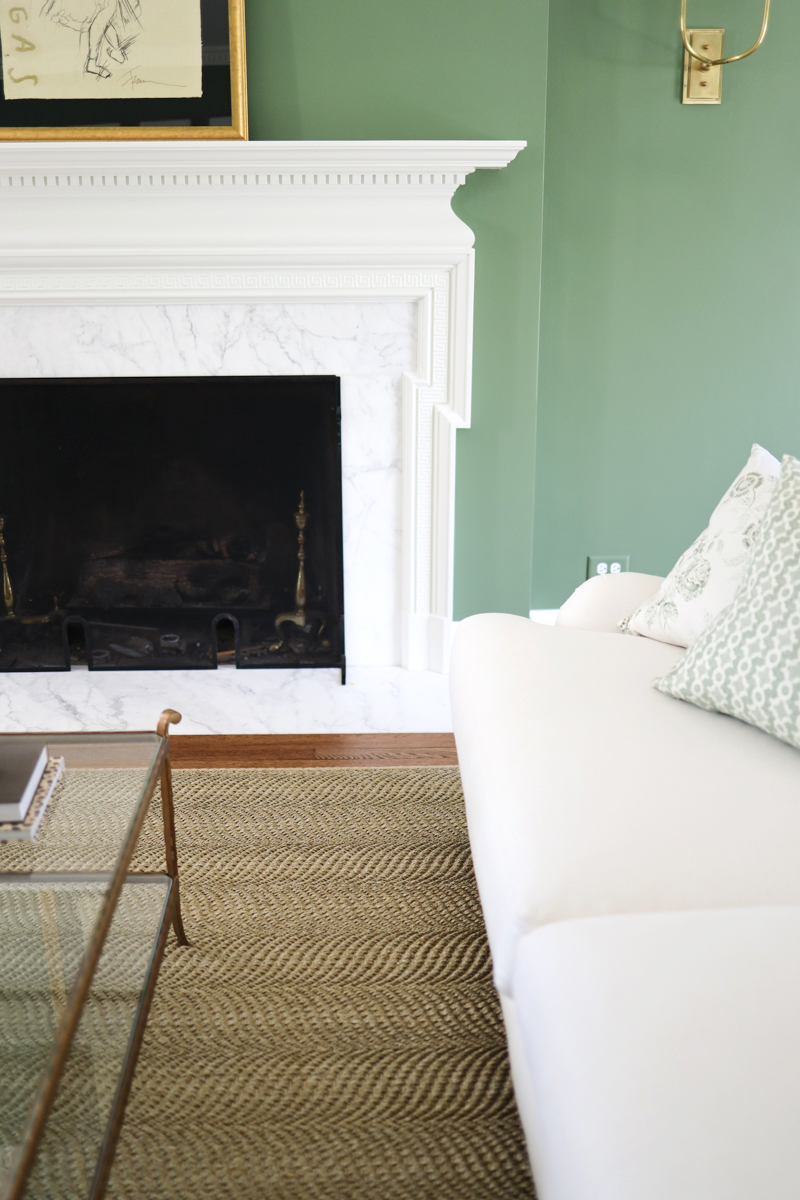 Wave Woven Sisal Rug in Natural
We have the wave sisal rug in our living room and it is by far the softest sisal rug in our home. I love the look, and actually really like it in the sand (ivory) color. There is a softness to this rug that is truly shocking – and it's surprisingly cushioned. I would sit on this one with the kids if I wanted them to sit in a room with my new white sofa. It's so soft that I debated getting it in sand for the girls' room. But how many sisal rugs would be too many sisal rugs? Because we're at 5 now, so I should probably mix things up a little bit.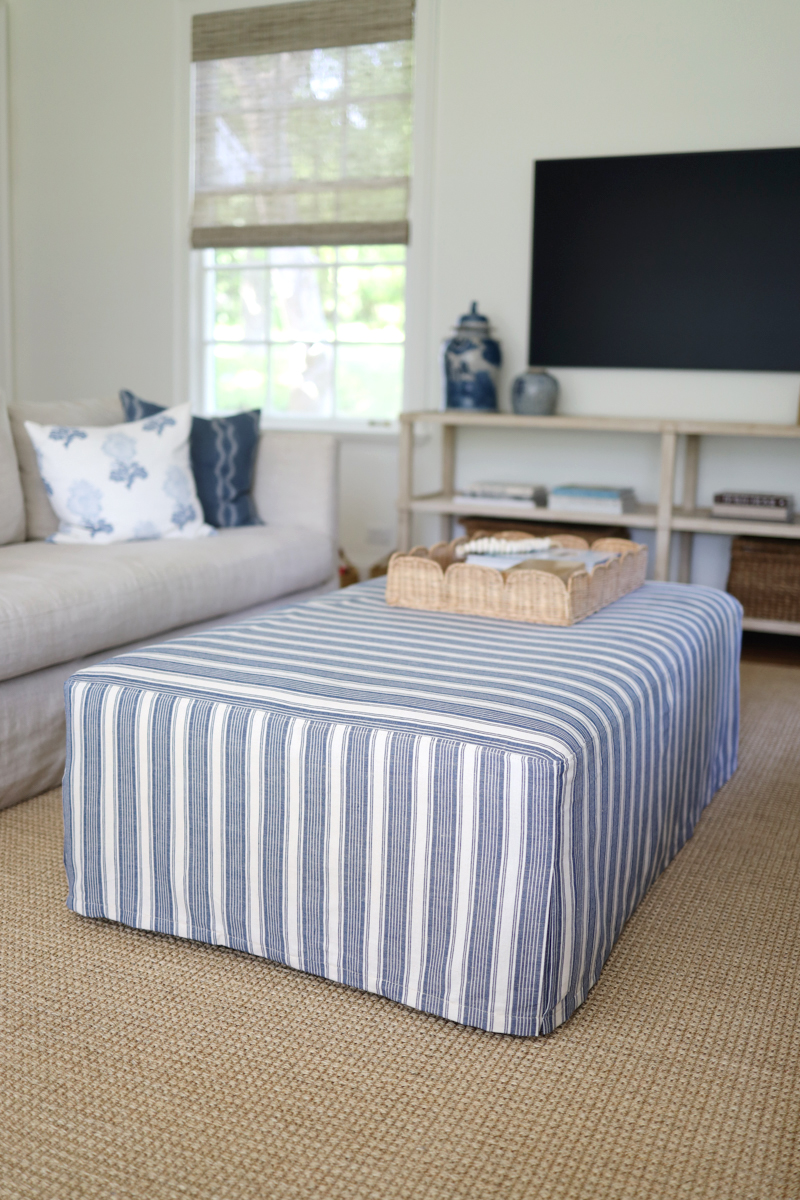 Shire Natural Woven Sisal Custom Rug
I love the look of this sisal rug. We have it our family room and it's beautiful, but it is not soft. The weave is very flat and not rough, but almost hard underfoot. If that is not an issue for you, I'd recommend this one. And I still recommend it for areas where you might not want to be especially cozy, like an office space. It would do very well in high-traffic areas like a hallway. In hindsight, I wish I had gotten this one for our bedroom and our bedroom rug for the family room. We've had it for months now and it always looks clean, and has had zero shedding. We also keep a play mat folded up behind the sofa and the kids have never said anything about this rug not being soft.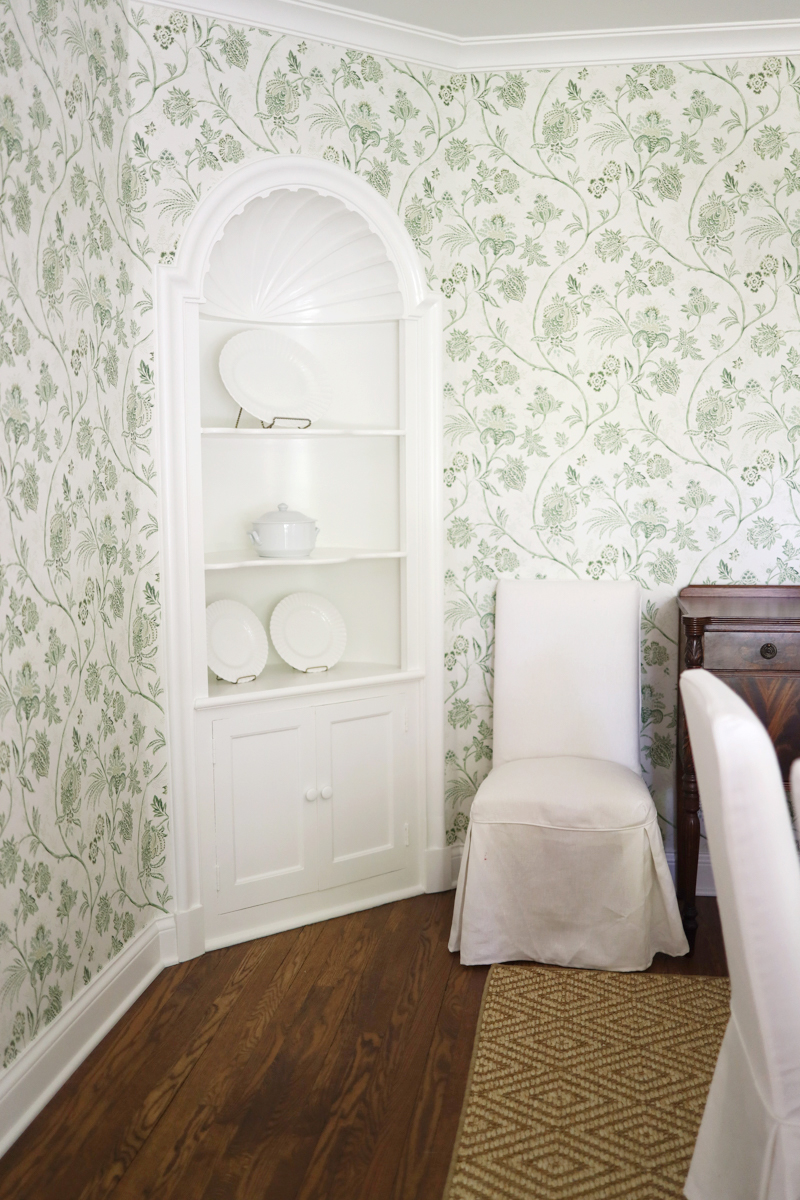 Diamond Sisal Rug
The photos don't really do this rug justice. It's another soft, cushy sisal that's quite durable.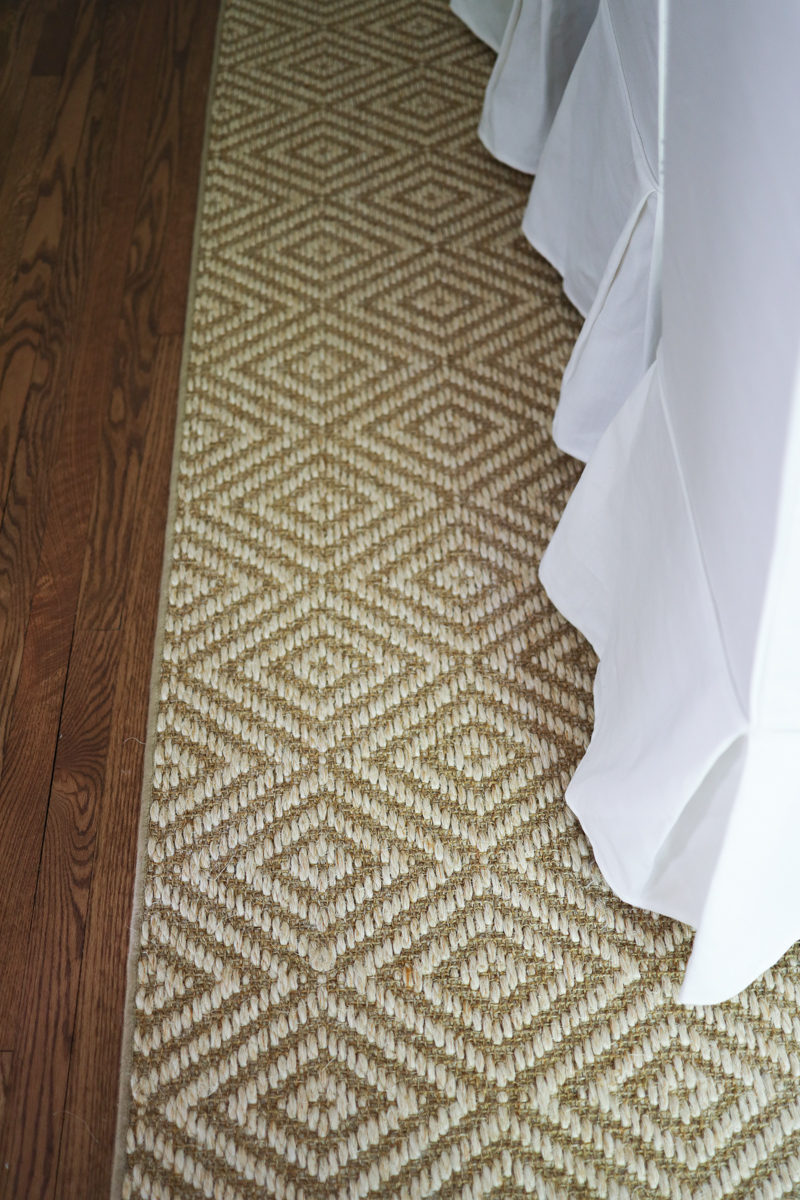 How to care for a sisal rug
So now, what everyone wants to know. How do these rugs hold up to kids and pets? I've had a great experience with them. I'm not letting my kids have smoothies on these rugs, but we've had a few spills and everything has been ok. Regular vacuuming will keep your rug in great condition, but you want to make sure you vacuum the right way. When vacuuming, never use a beater bar on natural fiber rugs as it will damage the fibers.
Do not rub wet spots; simply blot with paper towels. You're not really supposed to get these rugs wet, but I've had luck with a damp cloth and mild detergent or Folex. Dry spots can be removed by scraping carefully from the outer edges toward the middle of the spot.
Professional cleaning is recommended when needed, but I have never done that.
This post contains affiliate links. If you purchase something using my links, I may earn a commission at no cost to you. My Annie Selke rugs were gifted from the brand. All opinions are my own.