Playroom Wallpaper and Decor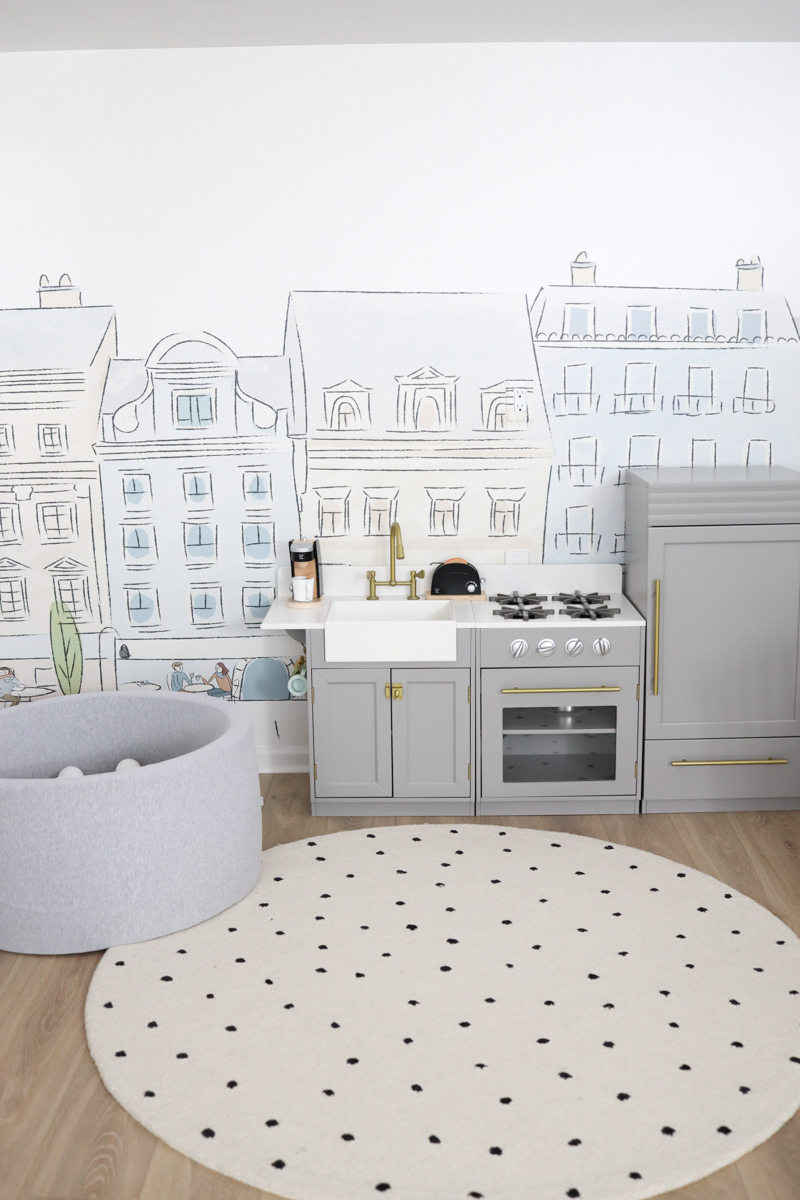 Our basement playroom saw a lot of changes since we bought our home almost three years ago. Paint, flooring, stair railing and a runner, and eventually, the most magical Parisian wallpaper. The room was really sweet but needed some whimsy, and I'm so happy with how it turned out. Margot loves all things Paris, so it felt right. Here's a look at our playroom wall decor. See the before and after, and links to everything in this post.
Playroom Wallpaper and Decor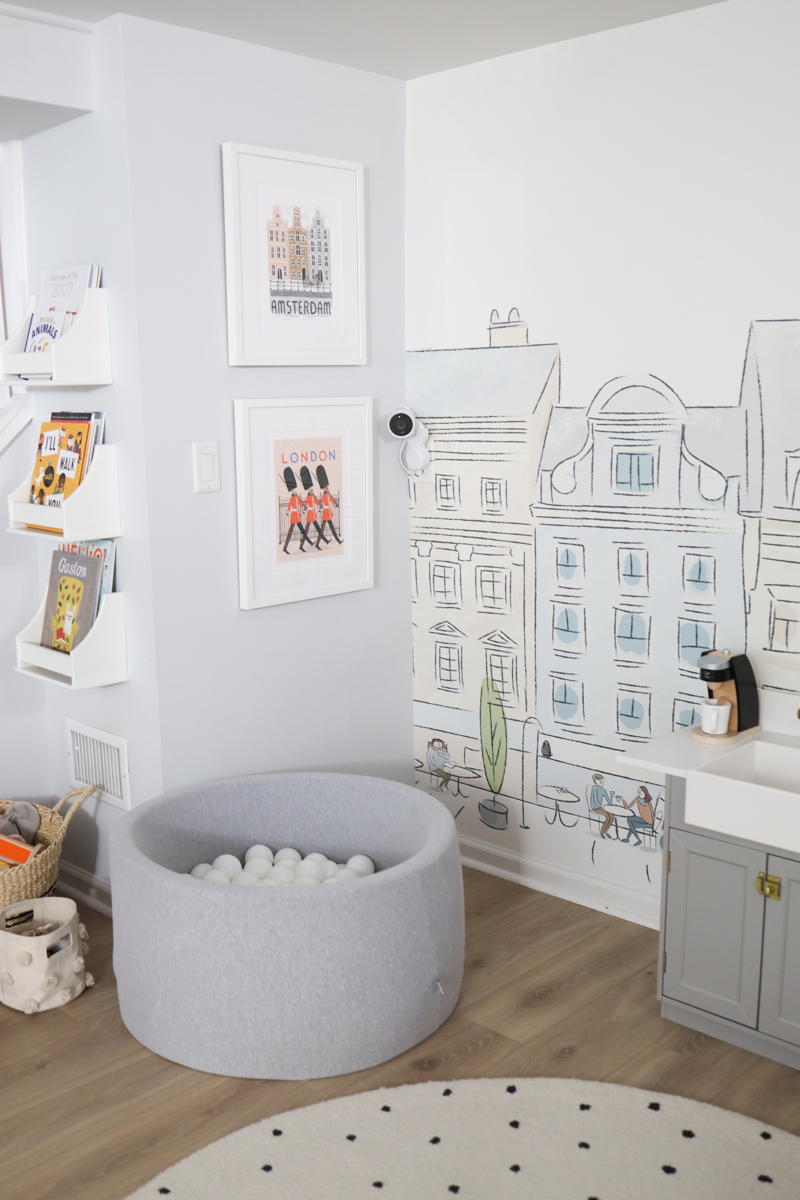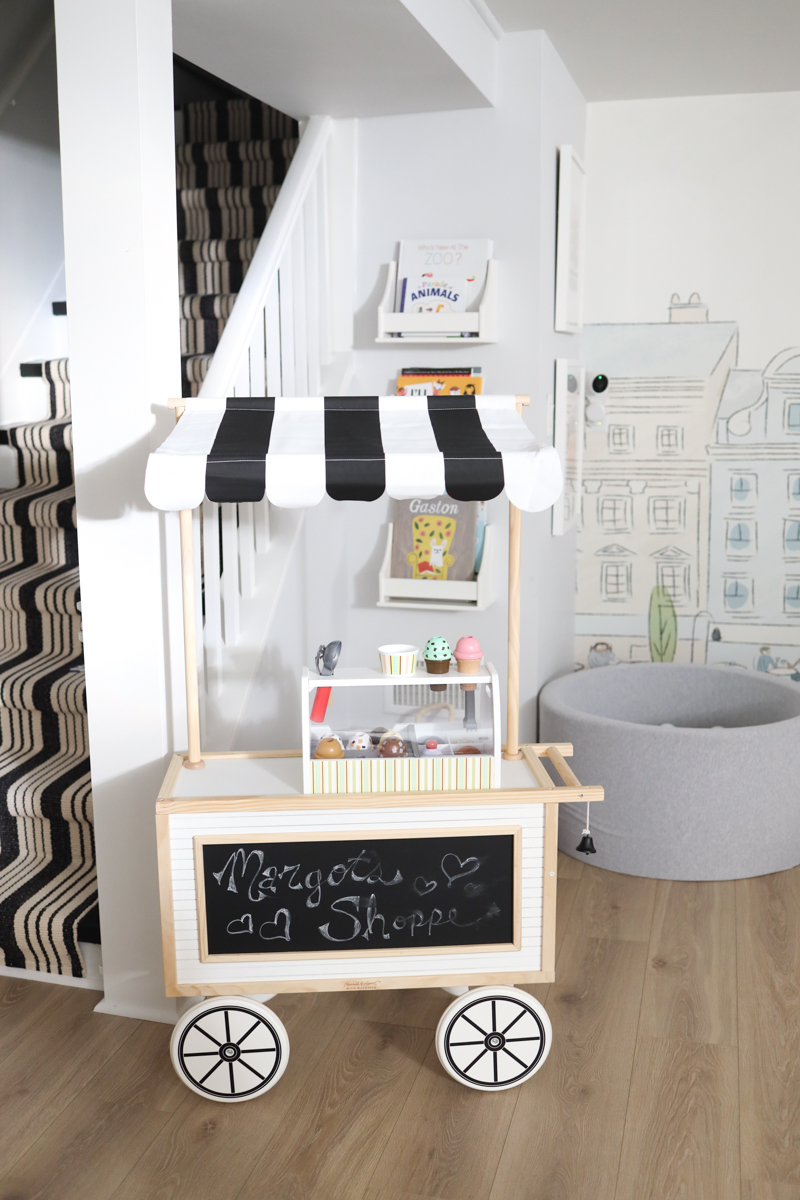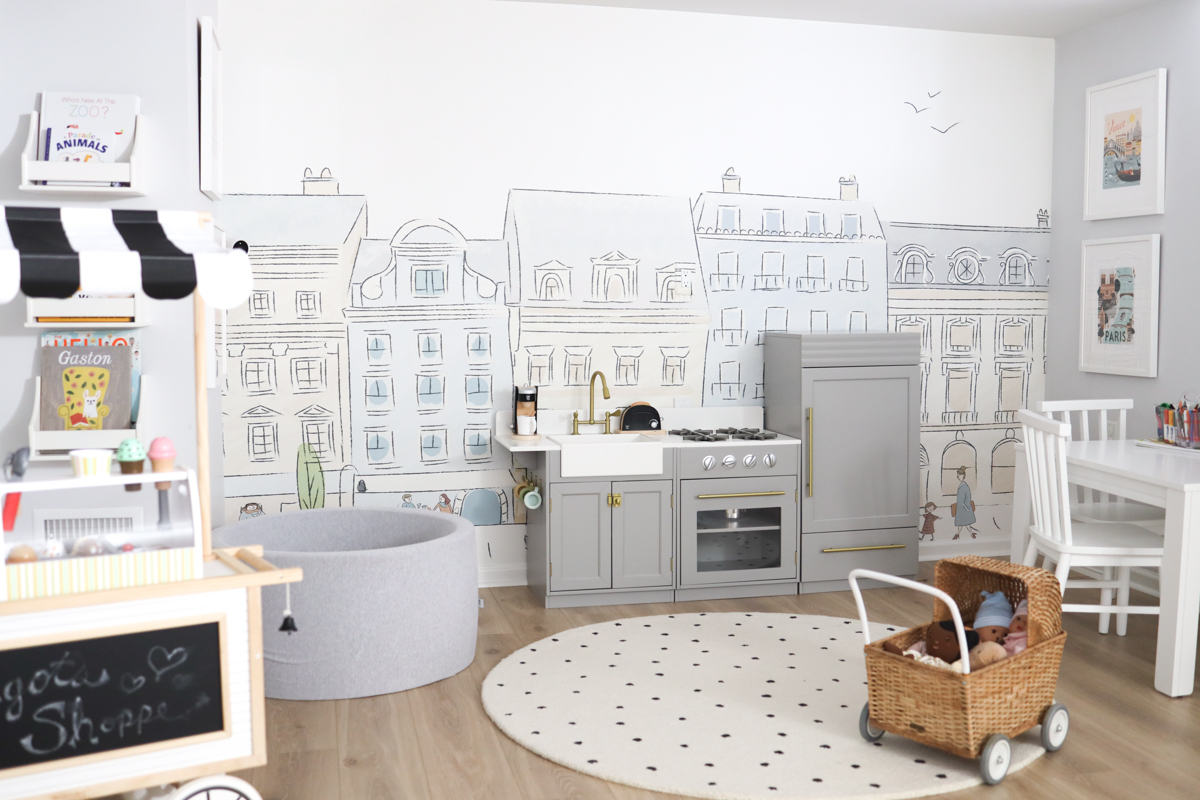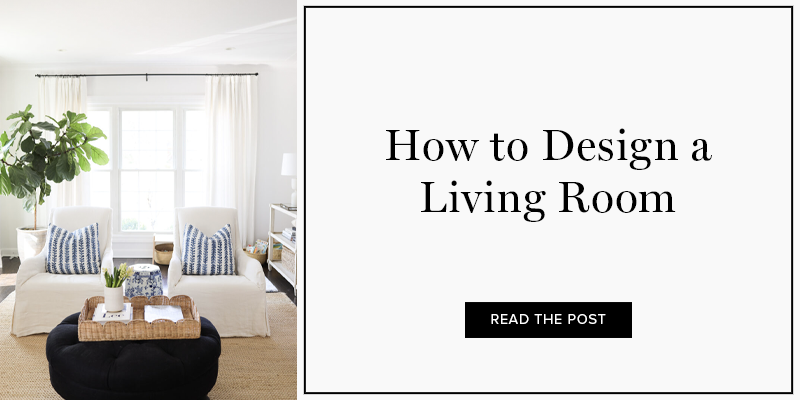 Playroom Wallpaper
As soon as I found out we were having another girl, I remembered that the team at Anewall had emailed asking if I'd like to work together, so I wrote back and said I'd love to work together on their Parisian Street Mural. I chose traditional wallpaper vs. peel and stick since we plan on staying here a while, and had it professionally installed because there's no way I wasn't going to screw this up.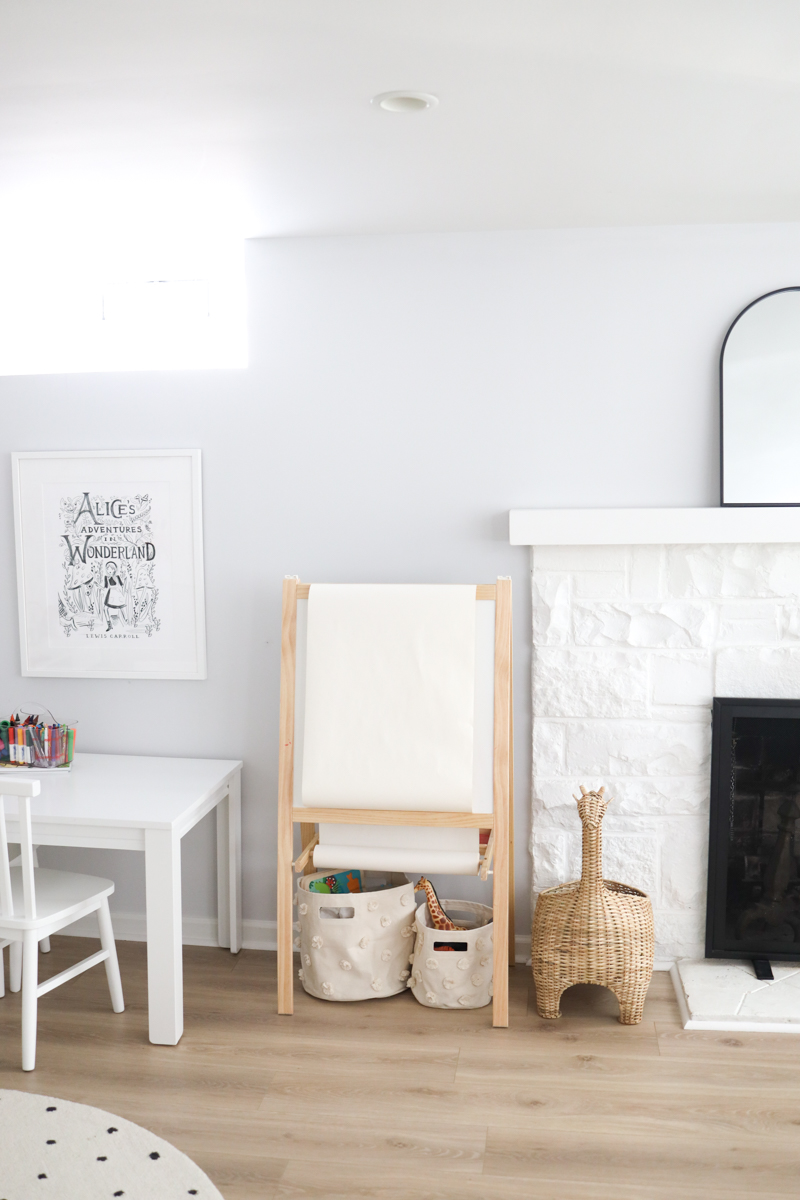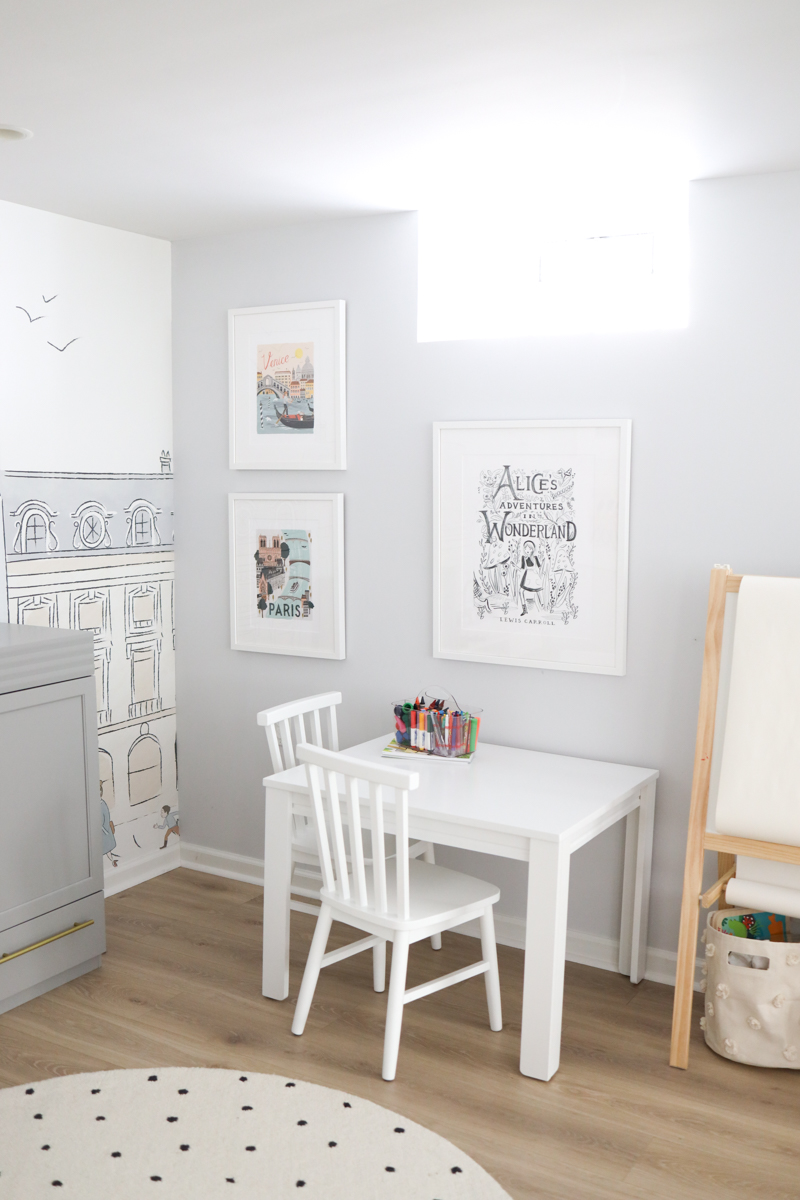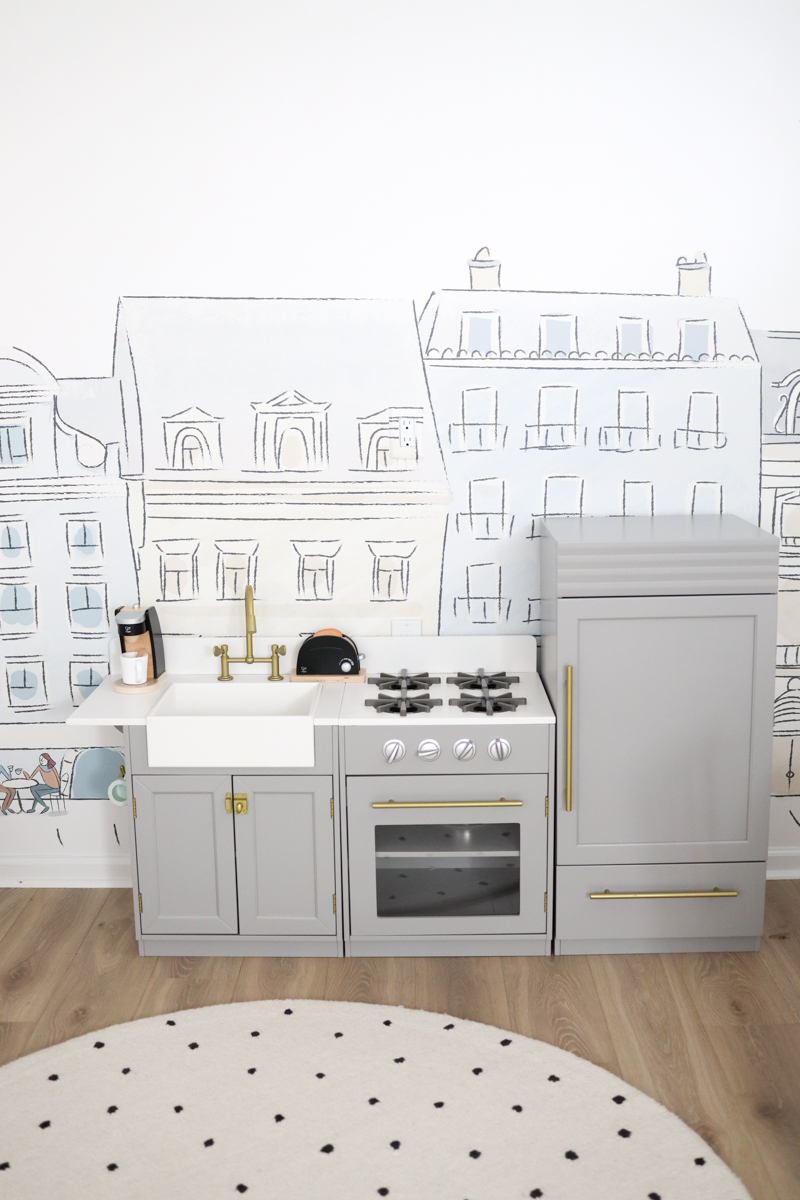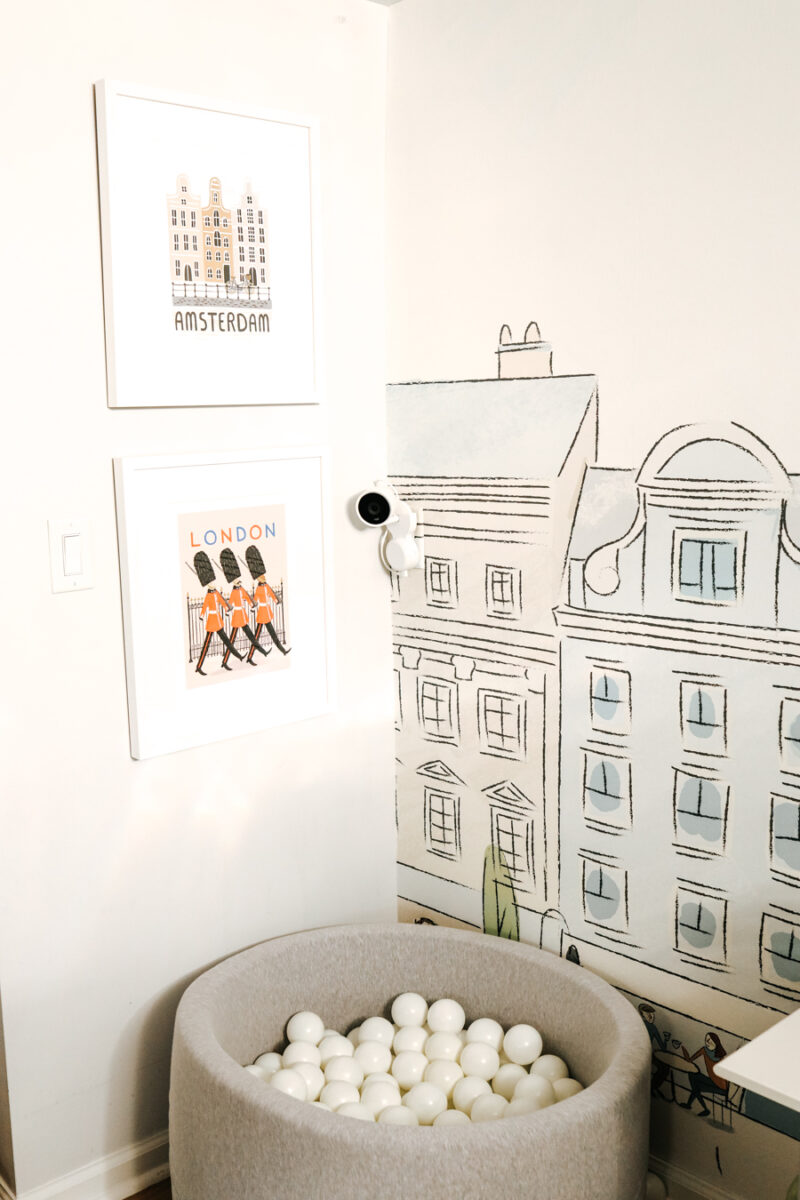 Playroom Wall Decor
Right before I shot this, something stained our polka-dot rug. I tried all my tricks but it couldn't be saved, so I scoured the internet and found a machine washable rug that we love. It's really soft and cozy for playing on and is easy to wash.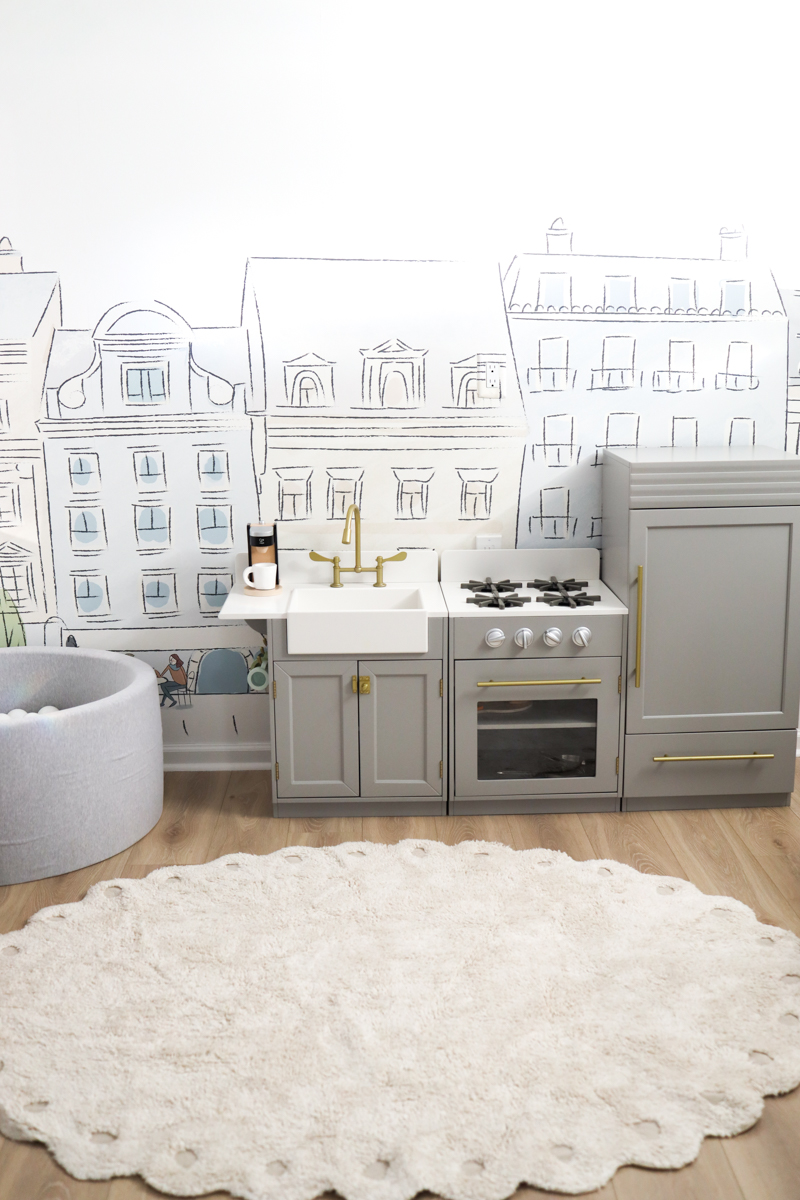 Playroom Rugs