The Best Baby Toys for The First 6 Months
My third baby is 4.5 months old, so I thought I'd give this post an update. It's amazing how quickly you forget those first few months (or that first year). But now that I'm back here, I'm remembering how much my girls loved the toys their baby brother seems to …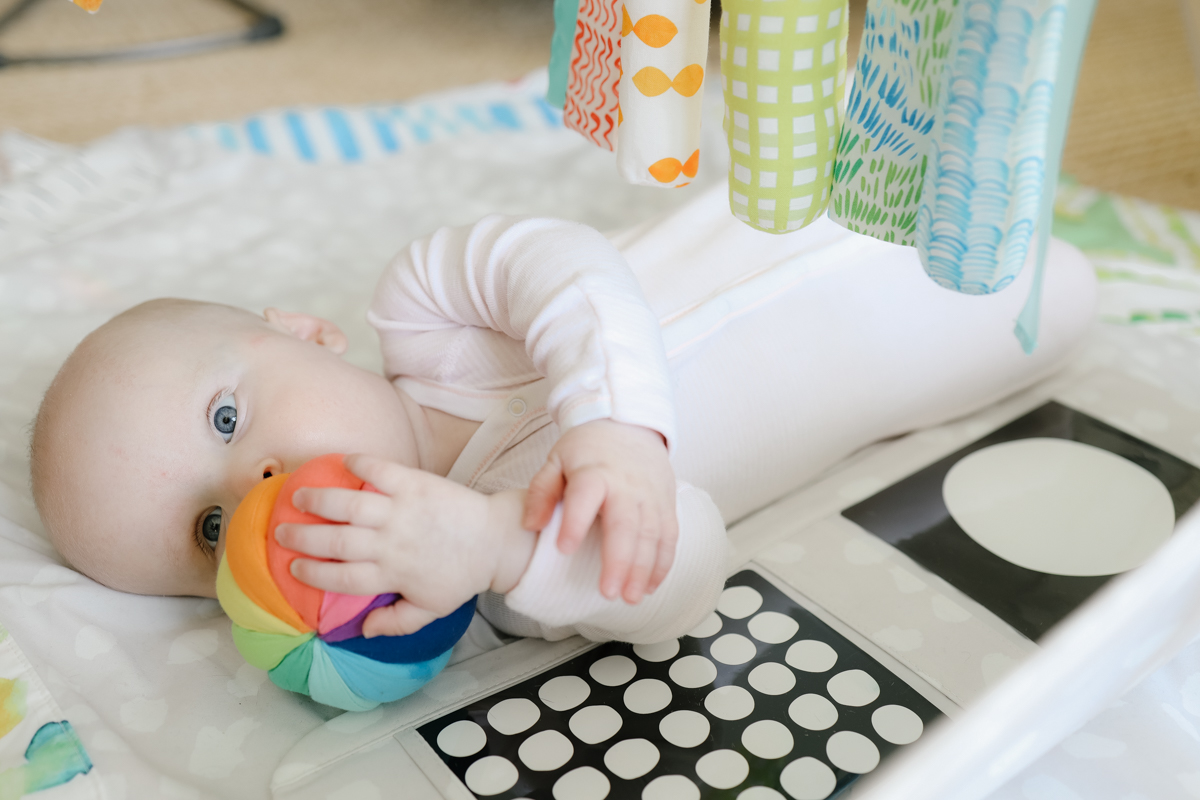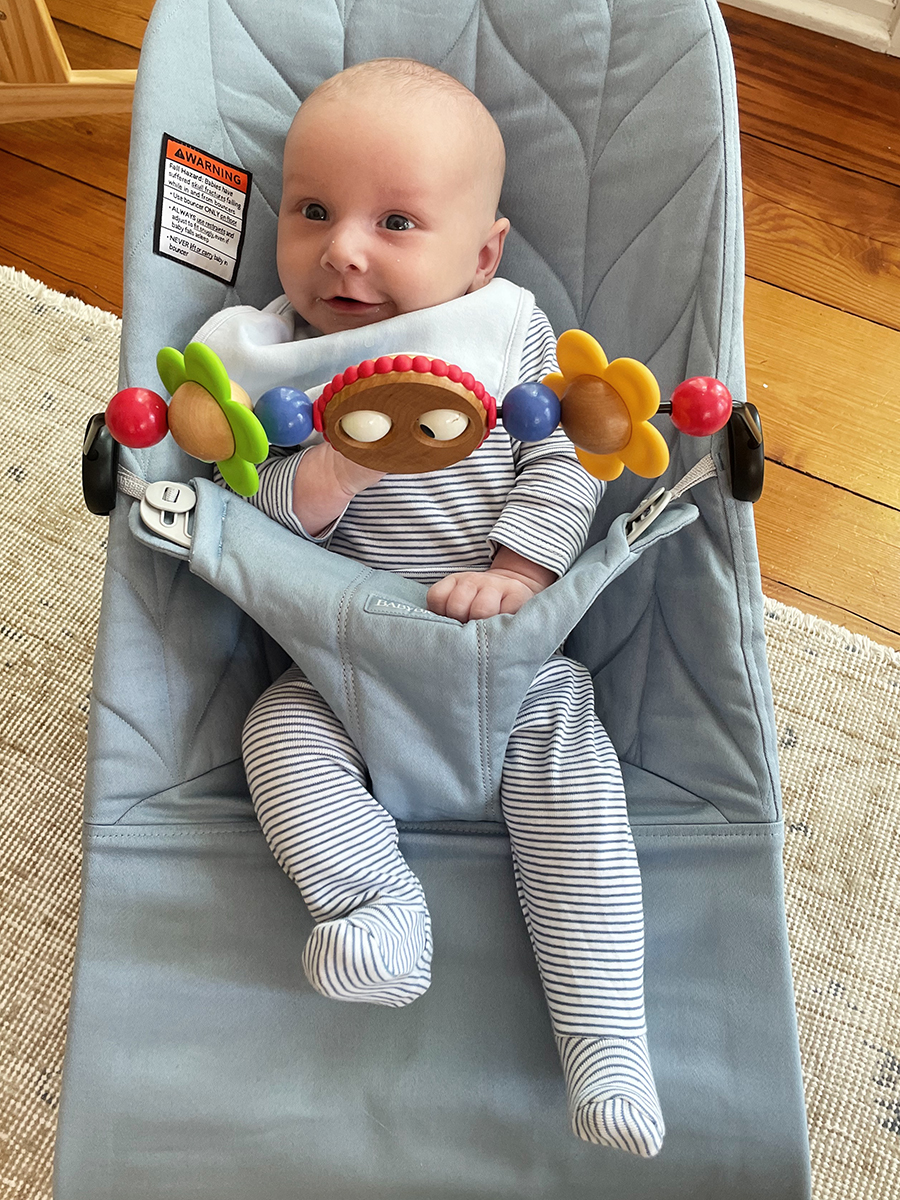 My third baby is 4.5 months old, so I thought I'd give this post an update. It's amazing how quickly you forget those first few months (or that first year). But now that I'm back here, I'm remembering how much my girls loved the toys their baby brother seems to be into. I didn't really buy anything new for him because third kid. These are the best baby toys for the first 6 months.
The Best Baby Toys for The First 6 Months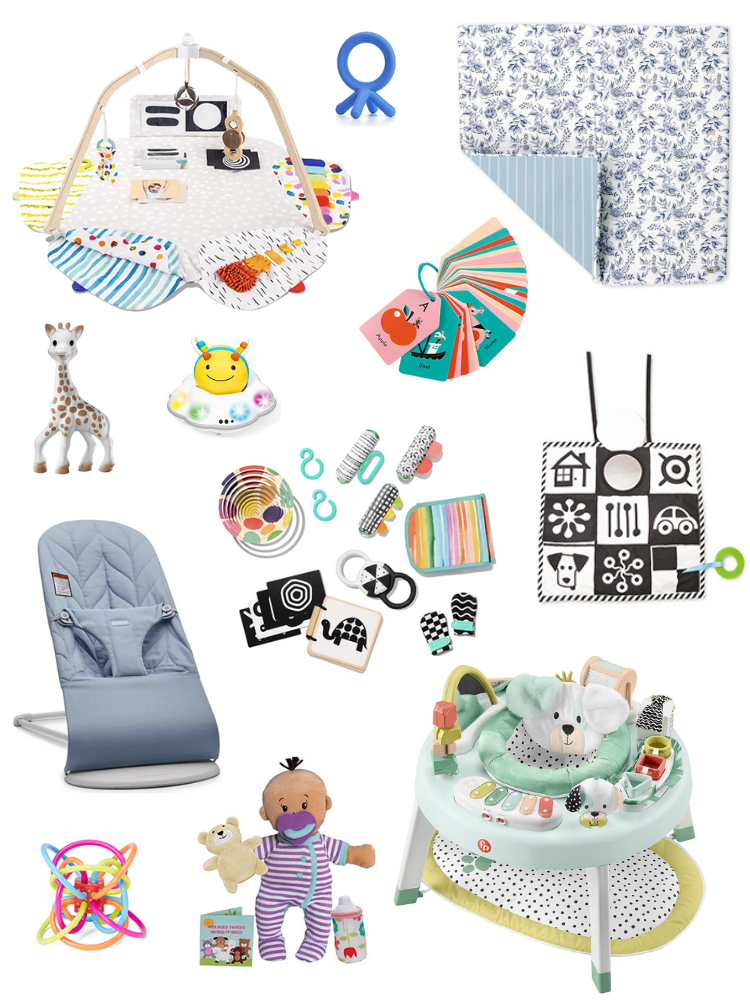 The best play mat for babies and toddlers
The Toki Mat is the one mat you'll need for your baby, toddler, and even little kids. Where do I start? It's soft and cushy, the washable cover is easy to clean, and the prints are beautiful. It folds in half not once but twice, so it's easy to store. And yes, you should get the waterproof mat – it's great for spills and spit-up. We love it so much that we have it in both sizes, and use both all the time. I'm partial to this floral/striped pattern since I designed it in collaboration with the brand, and a portion of each sale goes to pediatric cancer research. That's how much I love the brand – I reached out to ask if we could design something together.
Activity center
We used this activity center with our girls and they both loved it! I plan on using it with our son but ended up buying this Fisher Price one for the basement since we needed a place to put the baby when his sisters need something. This looks really cute, too.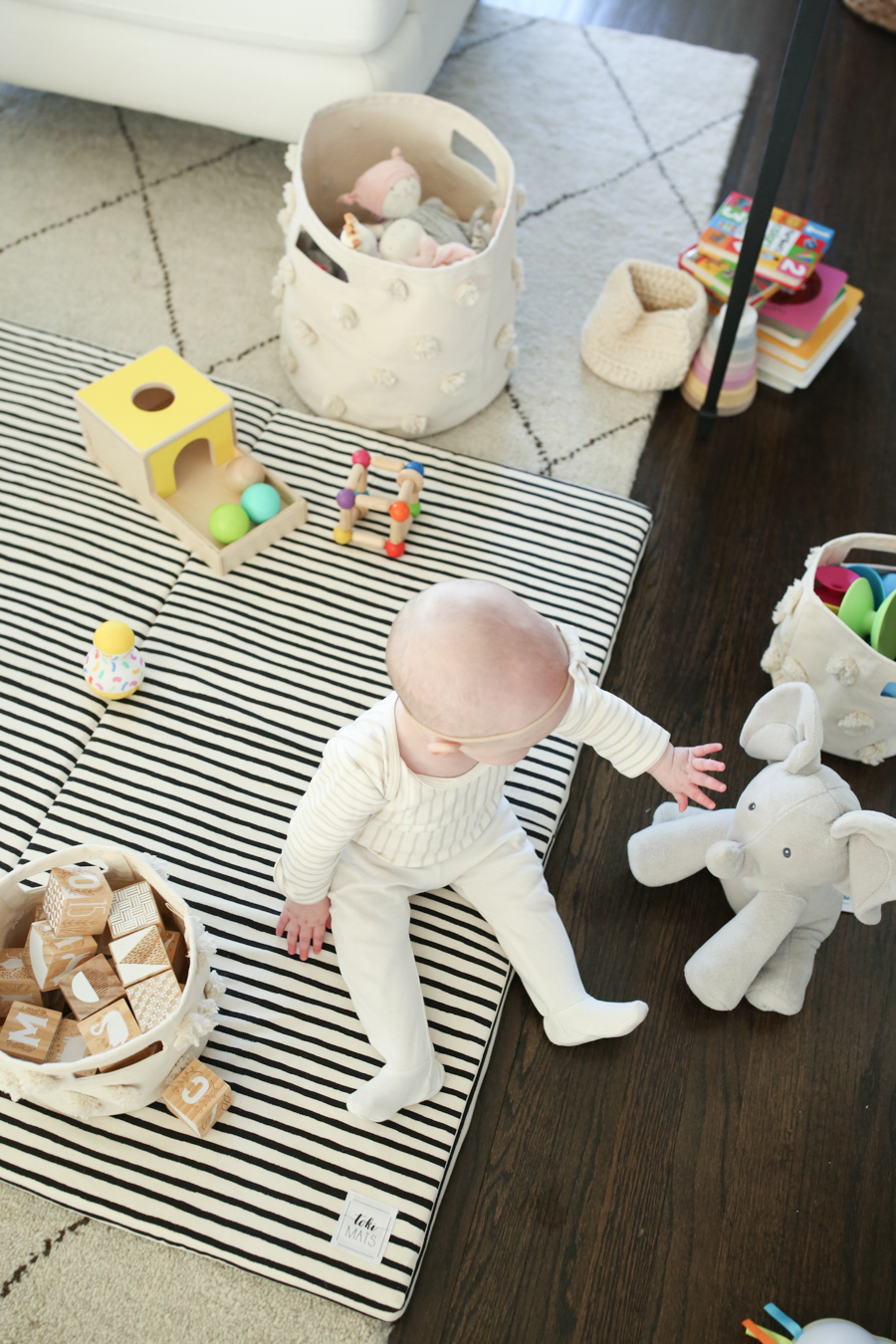 Play Gym
We used this a lot the first few months and still use it to this day. Now that Margot is sitting up, she's really enjoying rediscovering this mat. There are so many shapes, colors, and textures for baby to grab, and it's one of the cuter baby toys we own, too. The best part is that it comes with a piece of fabric that turns it into a tent for toddlers, and I love anything that's meant to last longer than a few months! This was a registry gift and one that I've since gifted to friends! *shower gift
Play Mat
It was a bit of a splurge but I'm so happy with this mat. It's small, so she crawls off pretty quickly, but it's great for sitting and playing, and would be so nice before baby is moving and learning to sit up. *I bought this
Bouncy Seat
I'm going to go ahead and call this the only baby seat you need. We tried 3 seats and this has always been Margot's favorite. And the best part is that it lasts longer than most. The Baby Bjorn toy bar is a must, too. I love this so much that I just bought it for a friend. *gifted
Activity Mat
We used this a lot the first few months but retired it when Margot was 6 months old. It's a must-have and something I've bought for a few friends since having Margot. Great for on-the-go, in the car, and playtime at home, too. This mat has a ribbon that allows it to be placed on a vehicle car seat facing baby, and the magnet allows for it to wrap around a stroller bar, too. *I bought this
Silicone Teether
Easy to grab and chew – this teether great for tiny hands. *shower gift
Monthly Play Kits
We started using these play kits at around 3 months. The Montessori style toys are adorable and educational, too. Lovevery sent me the first 2-3, and I loved them so much that I signed up for the last few kits. We're loving them! *gifted and purchased
Musical Elephant
Conor's aunt got this for Margot and she loves it so, so much. It might be her favorite thing right now. She smiles, laughs, and will crawl over to it without fail any time it starts playing. *shower gift
Crawling Bee Toy
Everyone (Margot and our friend's one and three year olds) love this toy! It has a few settings – one for sitting babies (spins in a circle) and one that zips around the room to motivate crawlers to chase it. Such a cute, engaging little guy. *I bought this
Activity Center
I swore I wasn't going to get anything that put Margot in a position she couldn't be on her own (sitting or standing) but we let her try our friend's activity center and she LOVED it. I try not to have her in here for more than 20 minutes a day. This one was designed by an OT and her feet are planted firmly on the base which makes me feel a little better about it.
Stroller Cards
We're just getting into these and in all honesty, Margot won't play with them for that long, but she will sit down and read them, and I'm all for anything that will teach her new words, colors, and letters. I bought two sets – one in English and one in Spanish! *I bought these
This post contains affiliate links. If you purchase something using my links, I may earn an affiliate commission at no cost to you.