My Search for the Perfect Jute Rug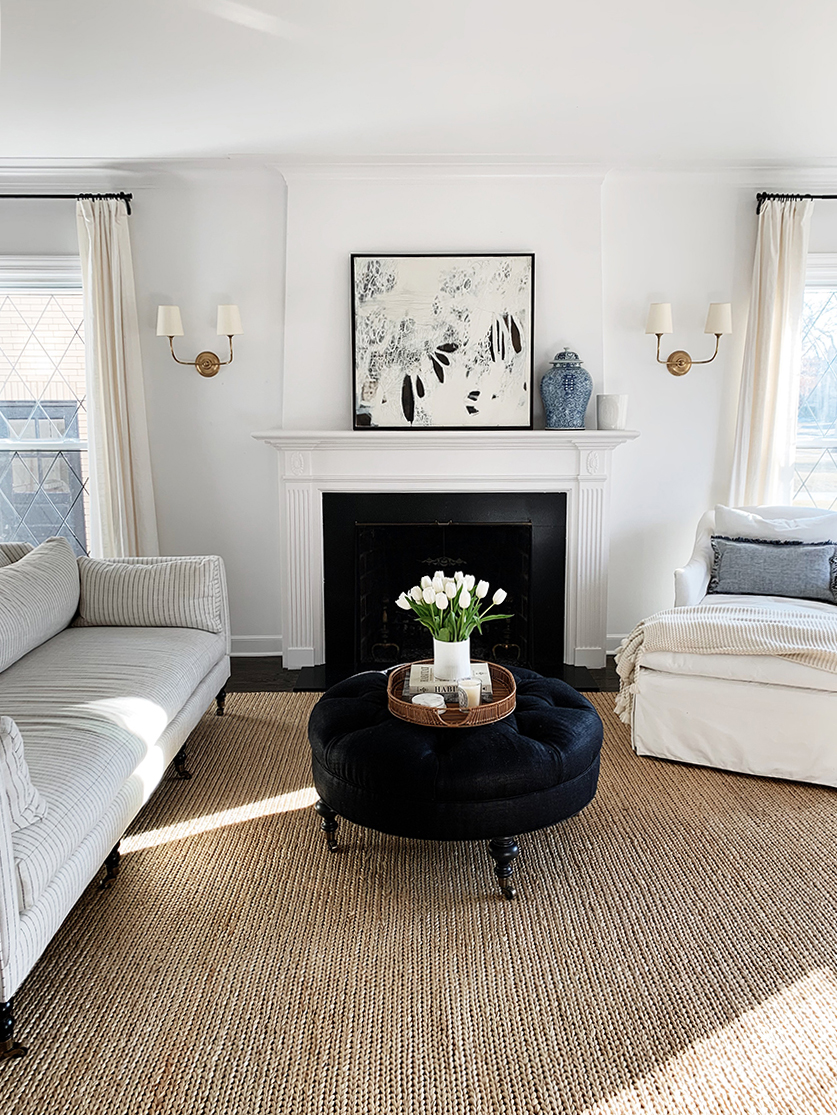 Natural fiber area rugs are such a beautiful, timeless, and affordable way to update a room. They look beautiful most decor and from my experience, hold up pretty well in high-traffic areas. It's no wonder interior designers use them as often as they do. Here's a look back at the jute rugs I've owned over the years.
My Search For The Perfect Jute Rug
This rug is very affordable and held up so well – it's great for heavy traffic areas. It's not as soft as others, but when it comes to natural fiber rugs, it's one of the best.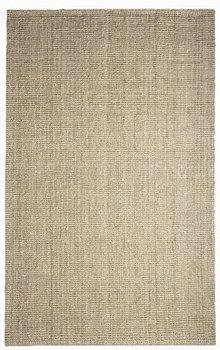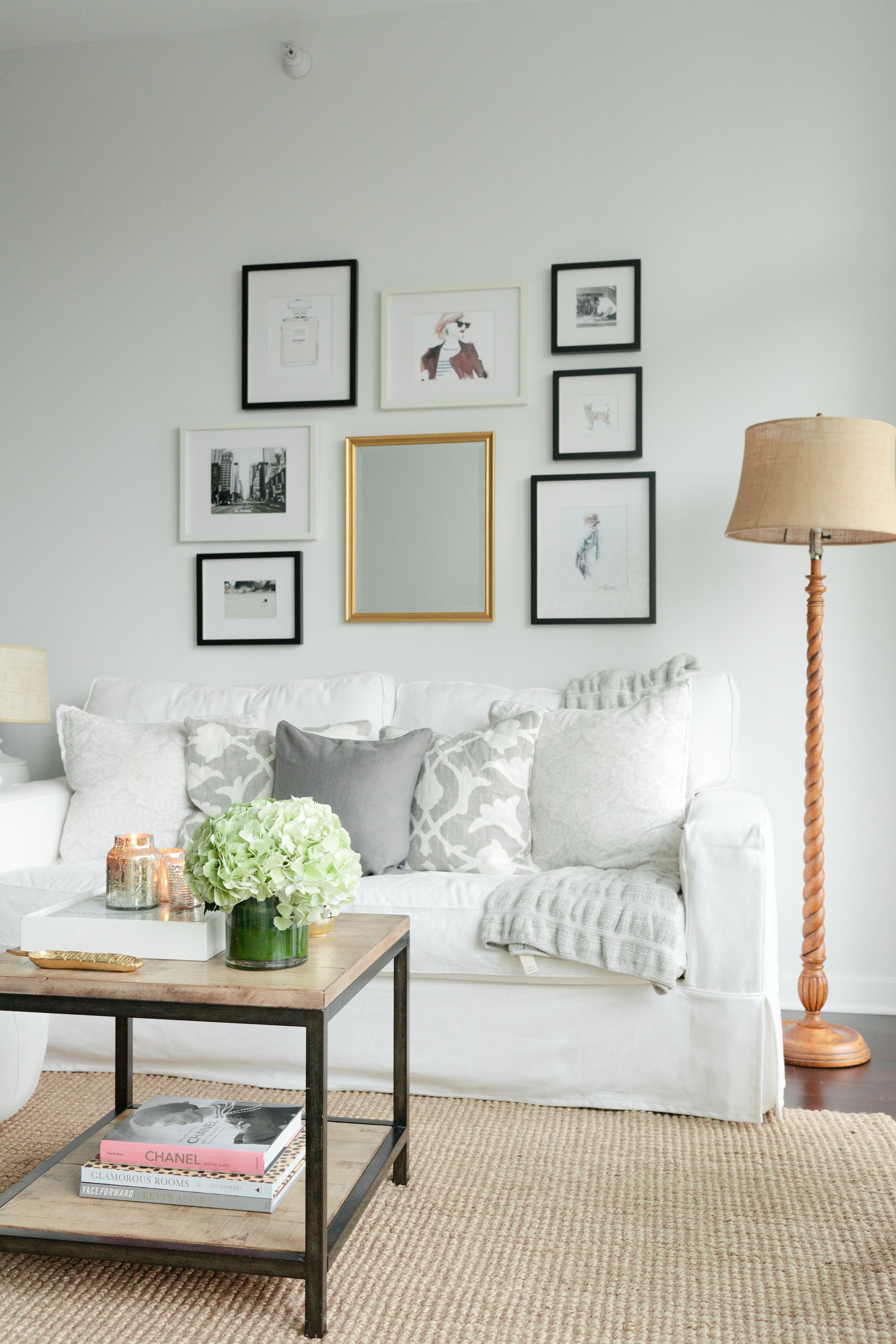 I love this chenille rug because it's one of the softer jute rugs available. Like other jute fiber rugs, it does shed, but the chenille makes it softer than any other jute fiber rug. The design is unexpected – it's a modern take on a traditional jute.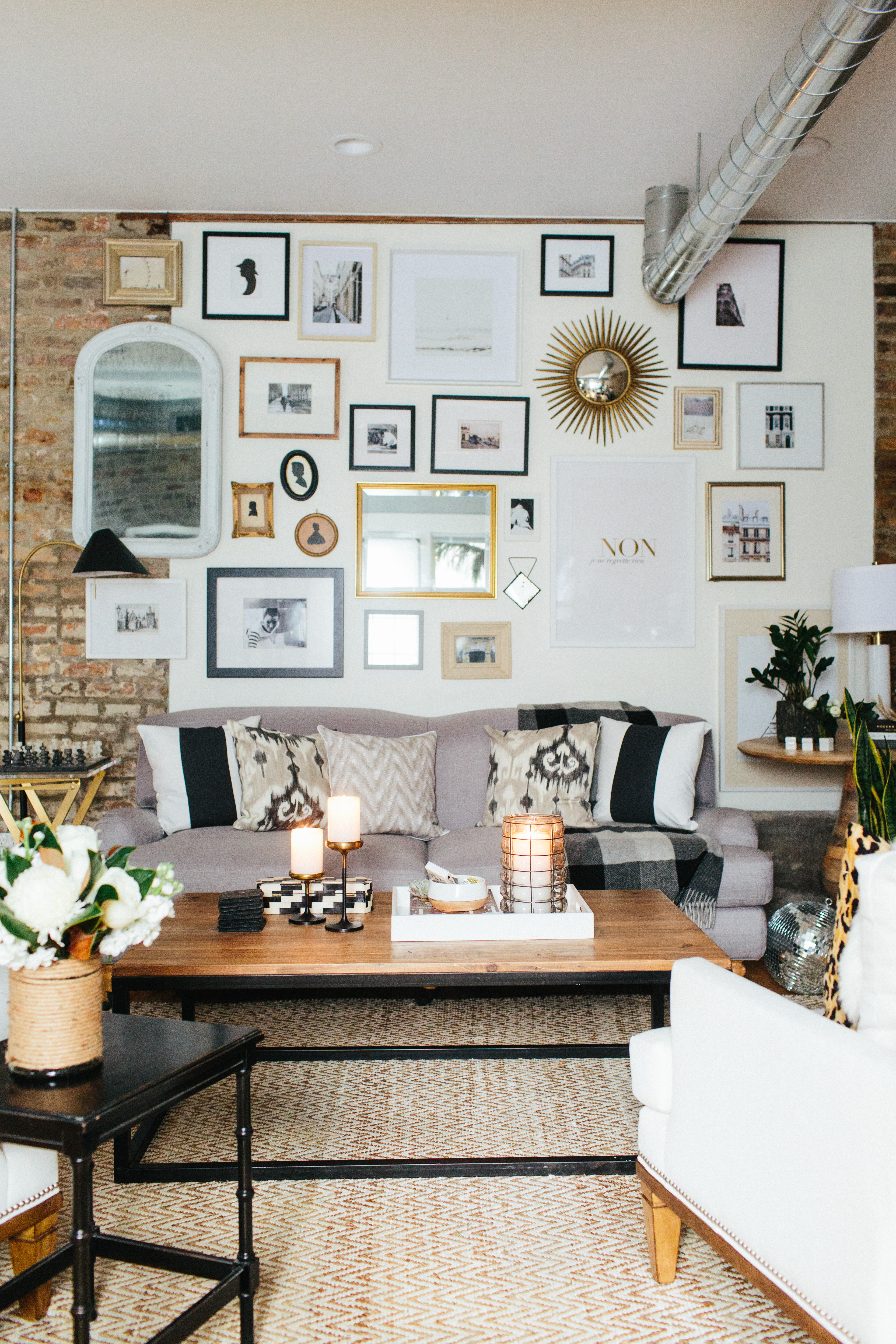 I love the lighter tone of the West Elm jute. The flax jute blends in if your hardwood floors have a more honey tone, but this stands out a little more, and has a more modern feel. It's not super-soft, so I wouldn't recommend this for a play space for kids, but it feels good under bare feet, and held up very well.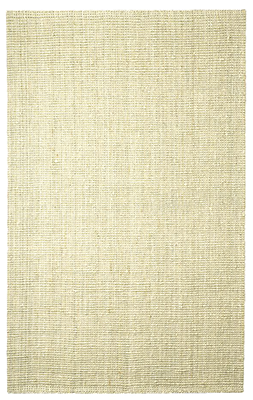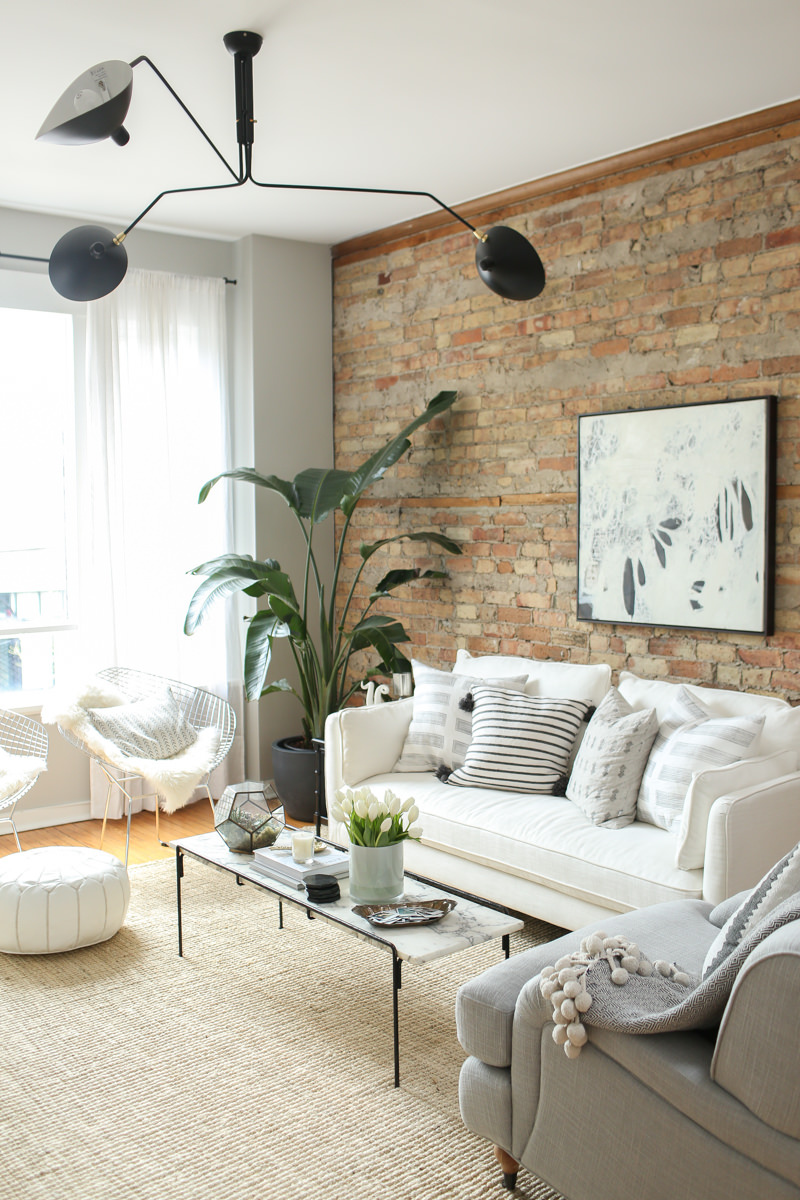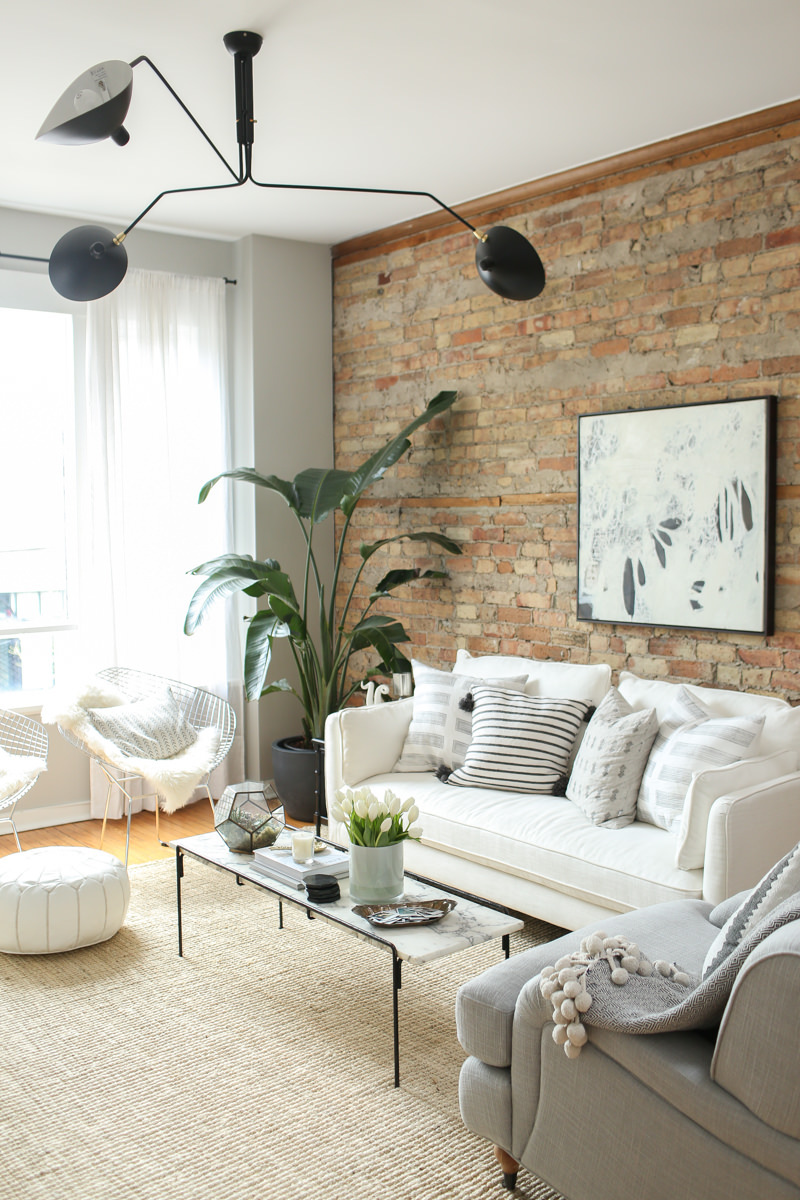 Another new twist on a jute. This rug lays a little more flat than most which makes it great under a chair that you might frequently pull in or out, so it's great in an office or dining room. The lighter shade makes it a bit more versatile, and I just love the design of it.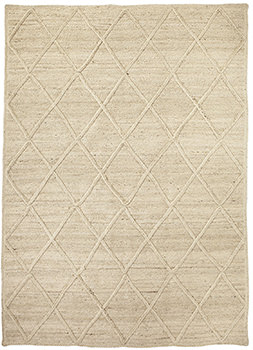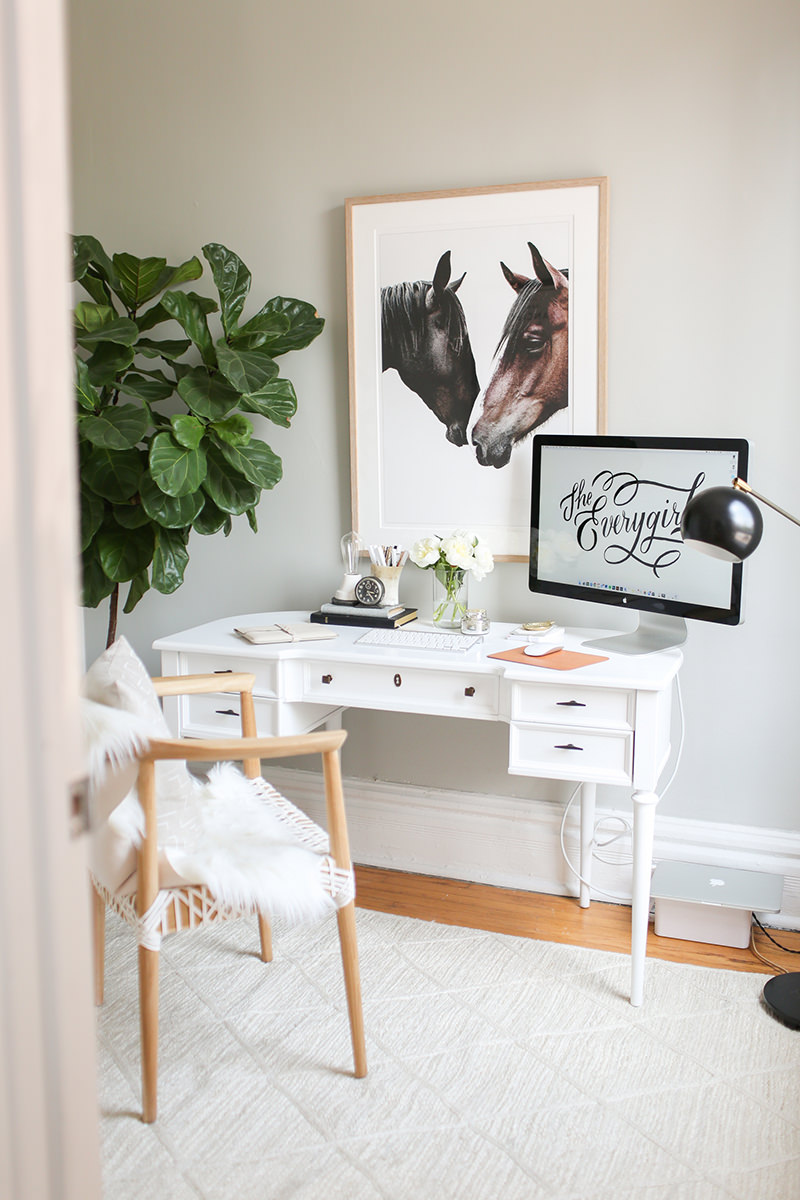 This rug is a fantastic budget find. It sheds a bit less than some of the others, looks and feels great underfoot, but isn't cozy enough for crawling babies. If you don't have kids, or if they're a little older, it's a great pick.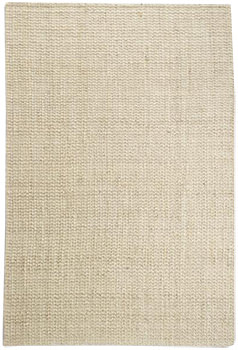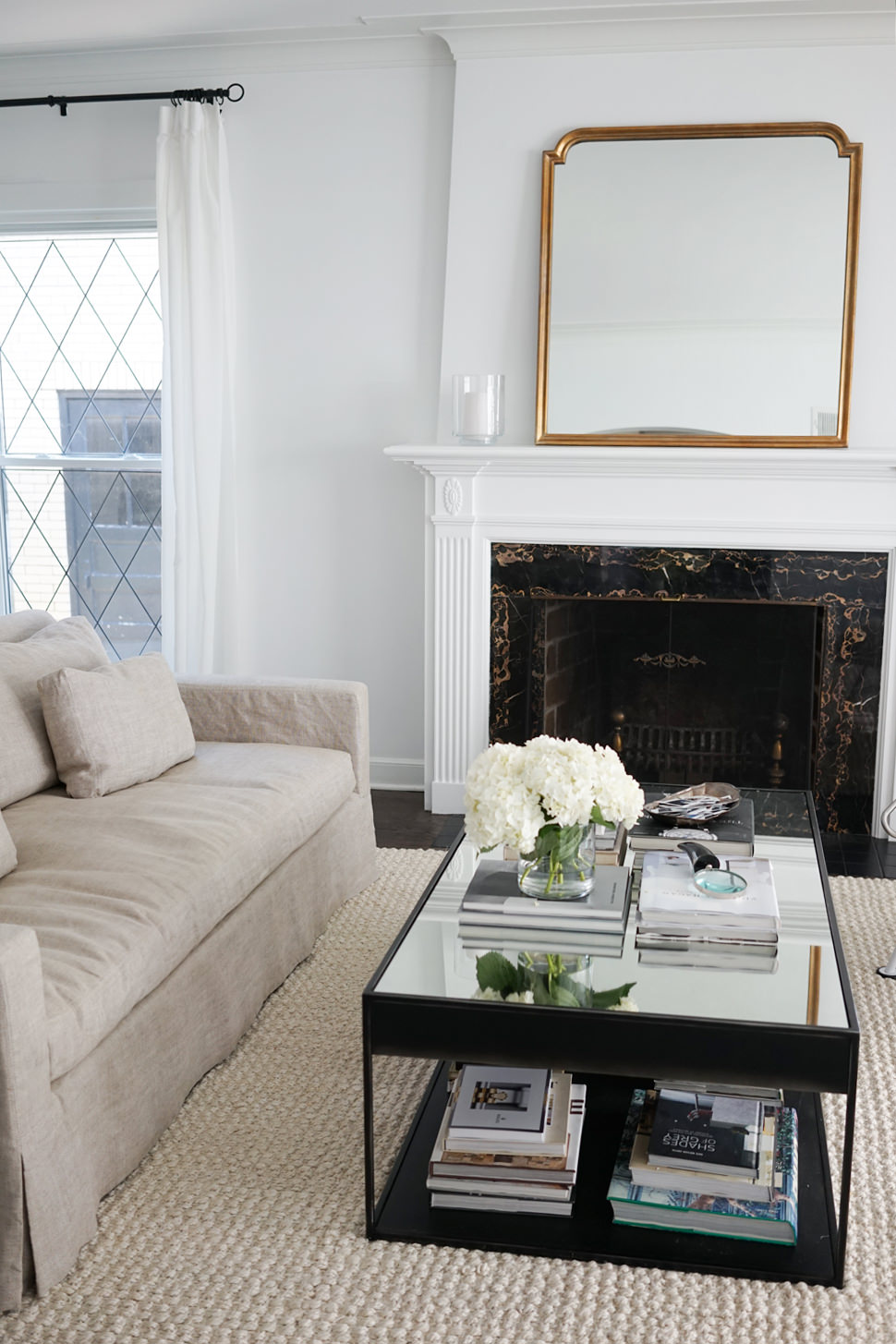 This is by far the softest of any jute rug I've ever felt. It's comfortable enough to sit on, but it will shed on your black pants. If you want a natural fiber rug with young kids who will play on the floor, this is it. It was surprisingly easy to clean – you can't see where I spilled half a cup of coffee in the middle of the rug.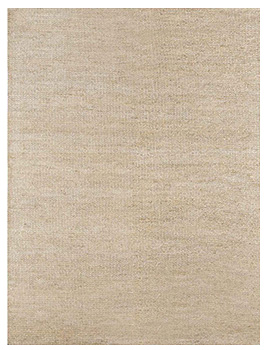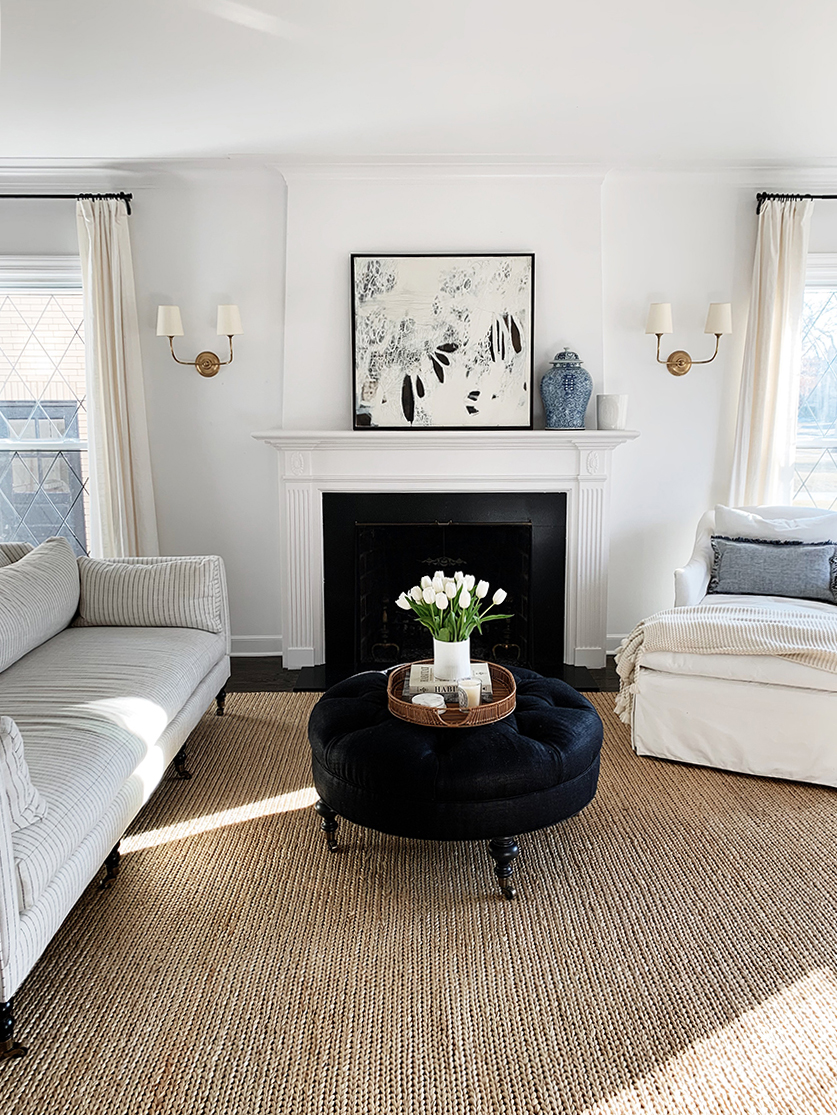 On to this living room which has been a process to decorate, since I needed to live life with a baby and eventually, a toddler to figure out what worked for us. I started out with this rug and liked it at first, but it was a little too dark and felt too rough/lumpy for a baby. I wanted a soft rug that wouldn't shed too much which isn't the easiest type of jute to find.
The West Elm jute rug sheds a decent amount which isn't ideal with darker floors. If you like the rug, go for it, but don't expect to get more than a handful of years out of it.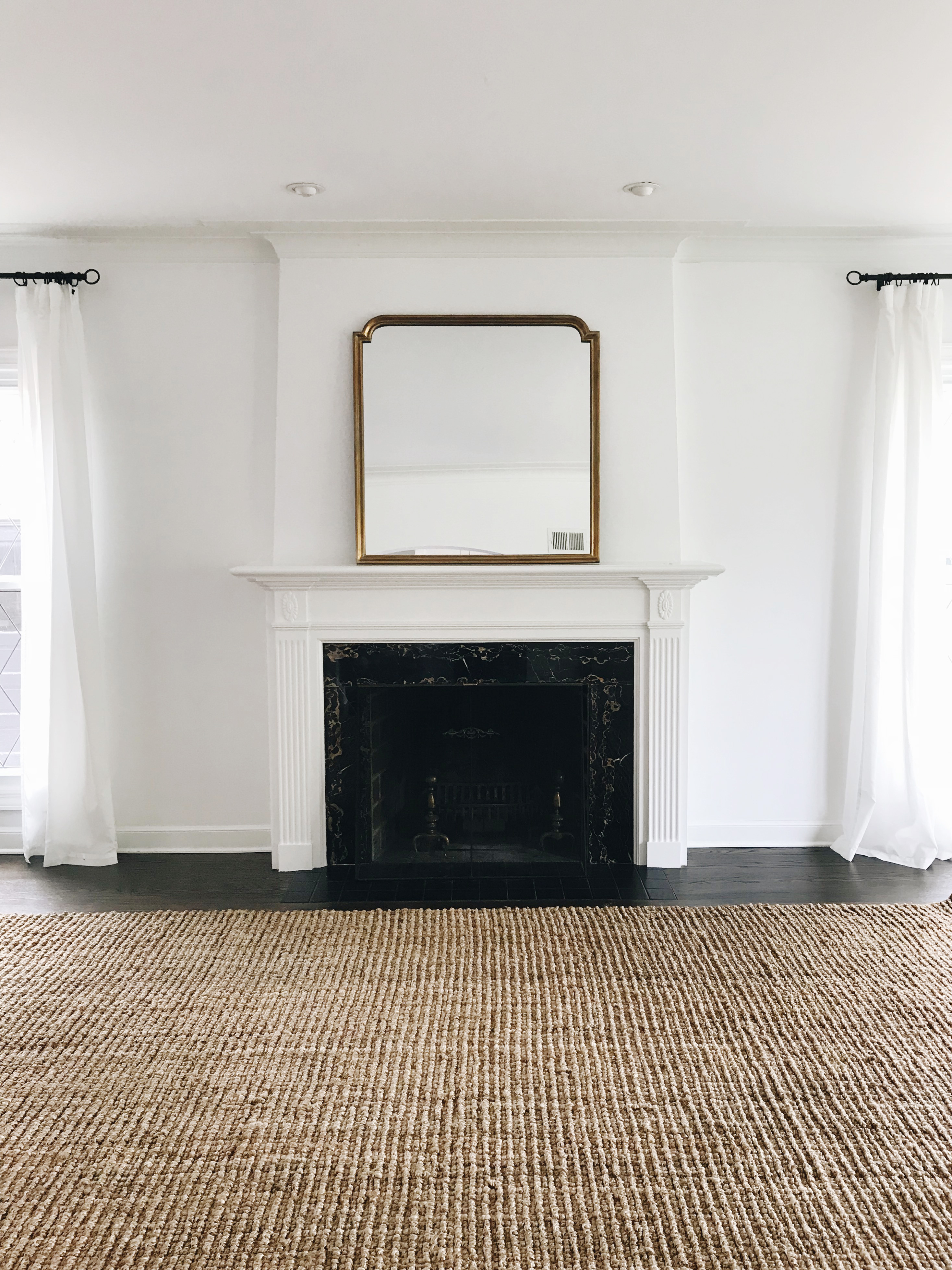 I decided to head to West Elm, Pottery Barn, and World Market to compare their jute rugs and the World Market was hands-down my favorite. It's budget-friendly and soft – I love it! The West Elm jute rugs weren't soft enough and the Pottery Barn one was too chunky.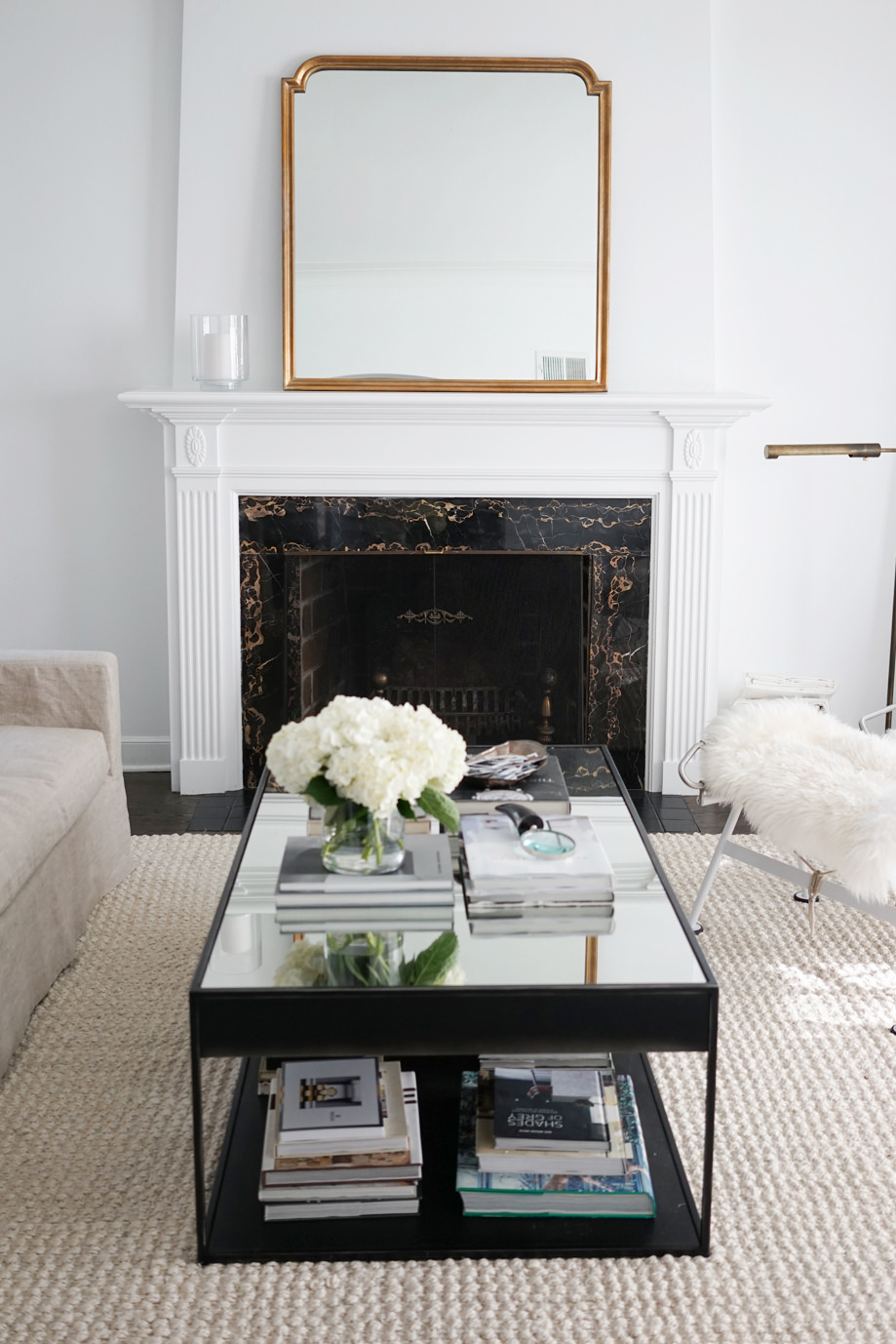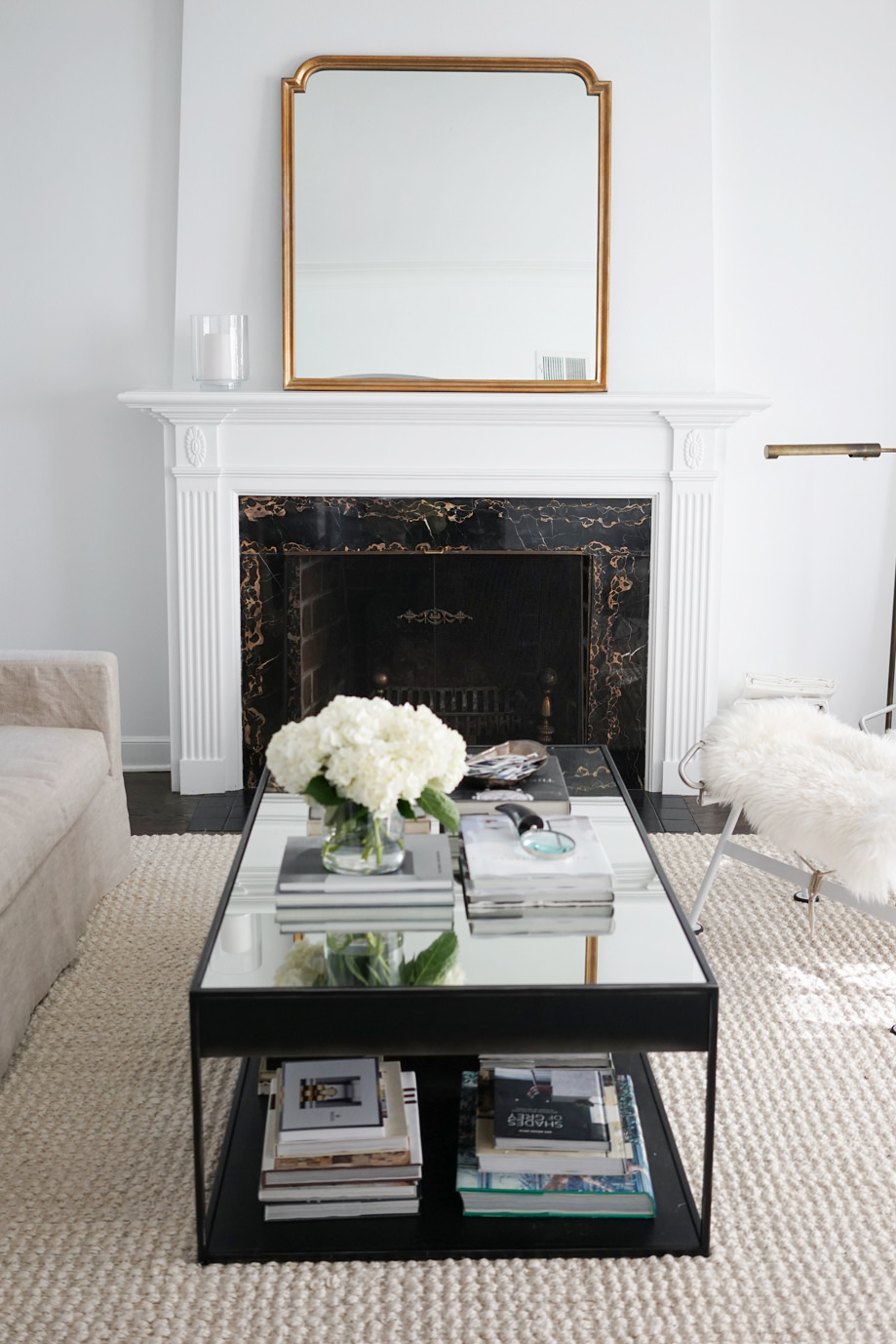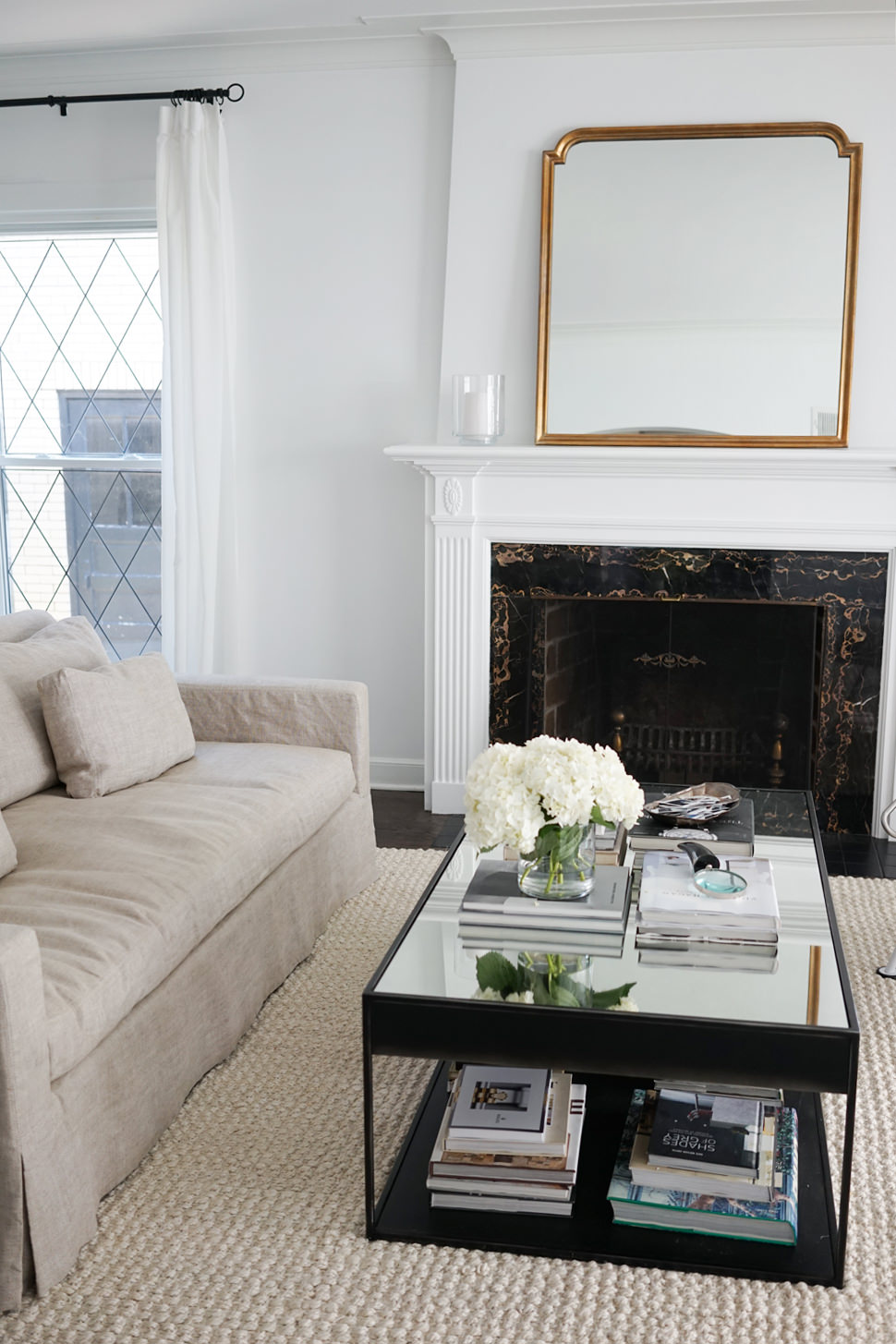 I loved that rug, but once we ended up changing out our sofa, the room felt too washed out. We needed something with warmer tones, so I sold it. I then ended up putting our Serena and Lily diamond jute in our living room. I love that rug! It's very flat so not super cozy to play on, but it's a beautiful rug. It's similar in tone to the World Market (looked too washed out) so the search for something warmer began.
I had the opportunity to partner with Ben Soleimani who gifted the rug we currently own. I chose the soft hand-braided jute rug (the softest jute I've ever felt). It does shed (it's jute so that's life) but doesn't shed too much, and I've found if we vacuum once or twice a week, that it's really not bad at all.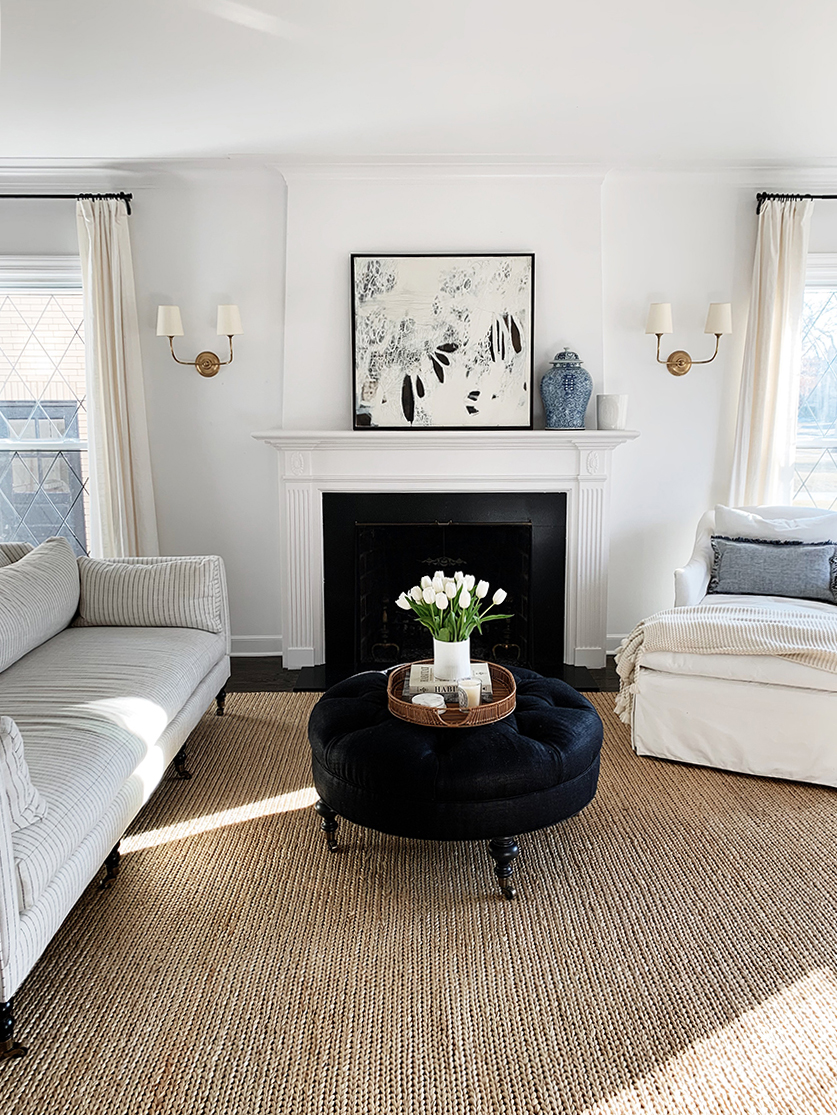 I love the Porto jute. It is made of 100% woven natural jute, and looks good with everything. It's not the softest that I've felt, but is priced very well. Great underfoot but again, not ideal for crawling babies.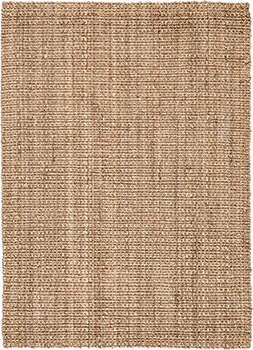 This post was not done in partnership with any brands although I may make commission on some of the links in this post. I will always tell you when something is gifted or sponsored and that I only work with brands I love and recommend.