Warming up Our Living Room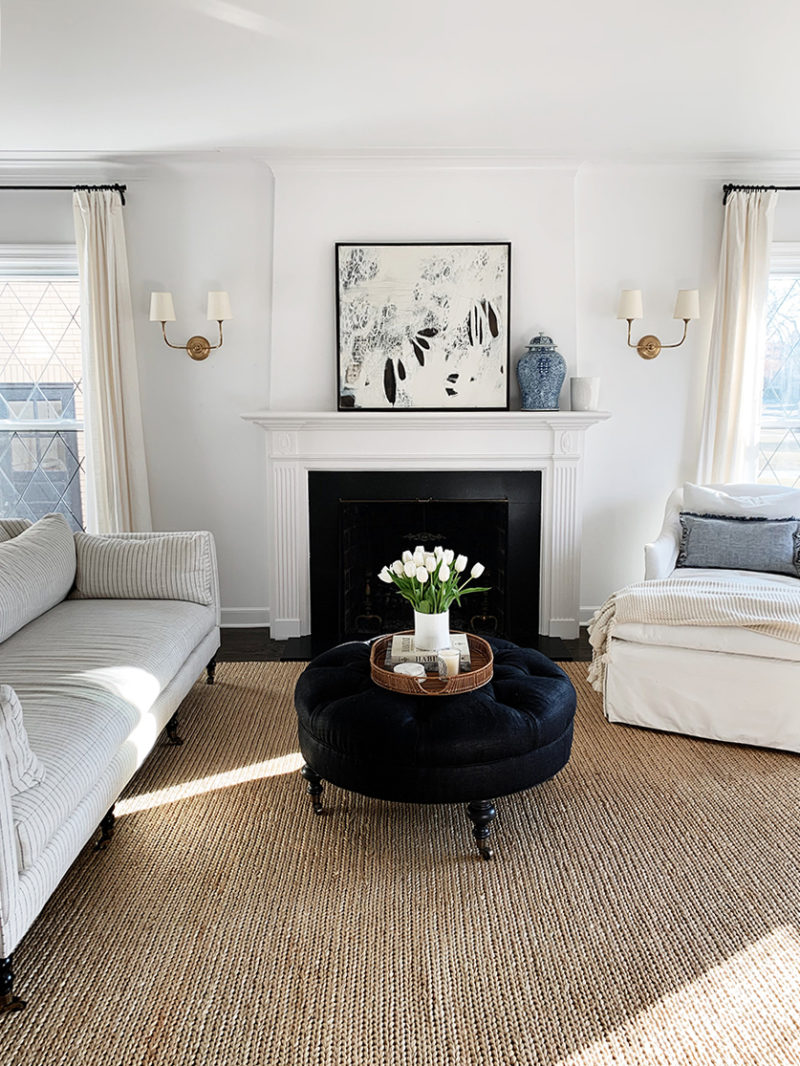 If you saw our living room six months ago, you would have thought it was mostly done. And it was, but then my husband and I became partners at Anecdote and not incorporating pieces from our store in our home didn't make any sense to us. I started choosing pieces from Anecdote and it all just sort of spiraled after that.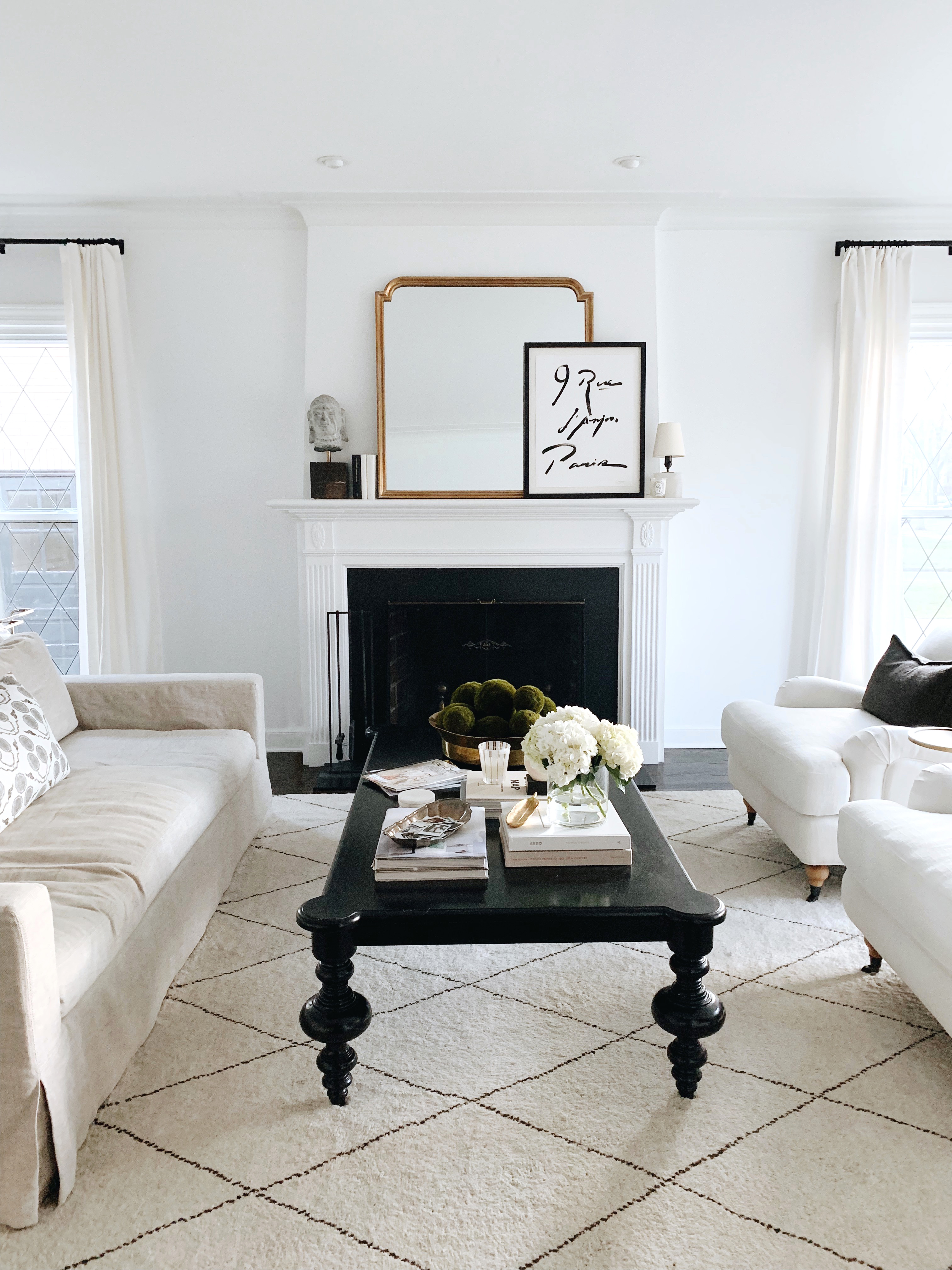 Here's what the room used to look like. It was lovely and the only negative was that there wasn't really room for Margot to play "in" the room. Her play space was behind the sofa, and I always envisioned cozy mornings in our living room drinking coffee while Margot played. It also lacked warmth since everything was pretty beige.
We removed the ceiling lights above the fireplace and wired in sconces, which made such a big difference in the room. The brass mirror above the fireplace wasn't really doing much for the room. It reflected an air vent and kind of took away from the brass sconces, so we switched it out for a piece of art.
I sold the sofa I had loved and wanted for years and ordered the Margot sofa from Anecdote. I fell in love with the style the moment I laid eyes on it, and it's so comfortable.
I had the same "I love you I need you" moment when I first saw the Gillian chaise. It might not make as much sense as a sofa and two chairs but most of the time, it's just us at home, and this is where we spend a lot of time. It's perfect for TV and movie watching. I chose a white stain-resistant fabric since we have dogs and a baby (and one on the way), but I'm not one to shy away from white furniture. You've seen my dining chairs, right?
While I can't baby proof everything (we didn't even put a get at the bottom of our stairs) removing any hard/sharp areas where our girls will play was important to me. An ottoman made the most sense while the girls are young. Having a space where our girls have room to play safely (and be cozy) was most important to us.
The wool rug didn't work with the striped sofa so I pulled a jute rug that I love from another room in our home, but sadly, it looked too washed out.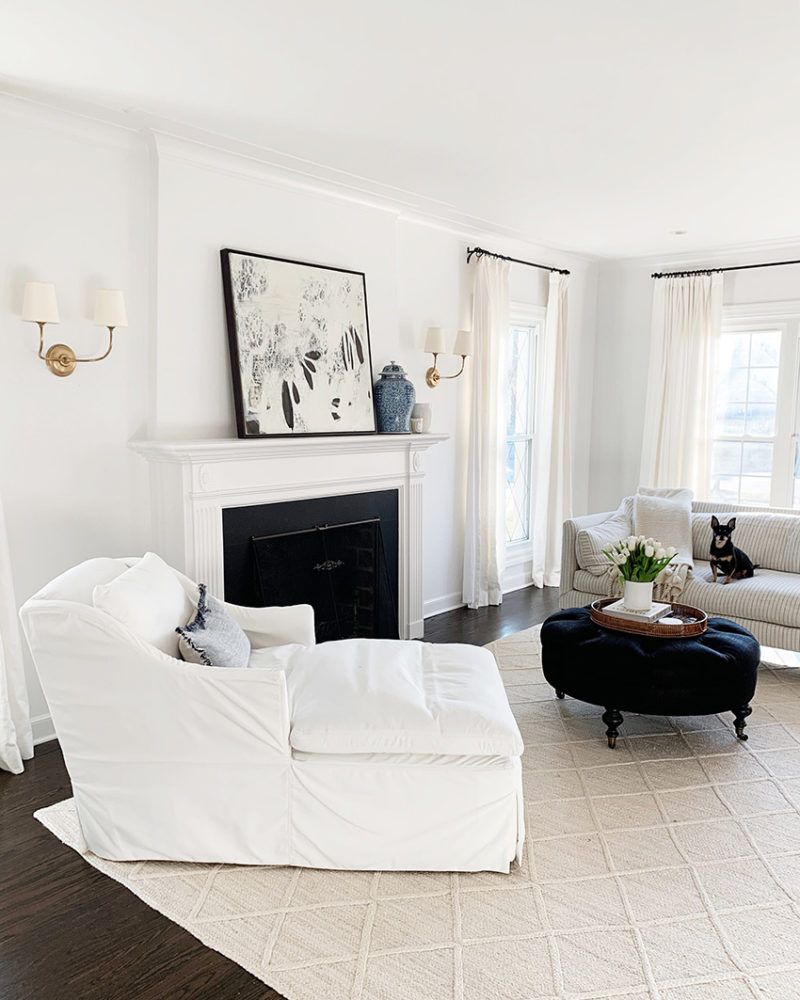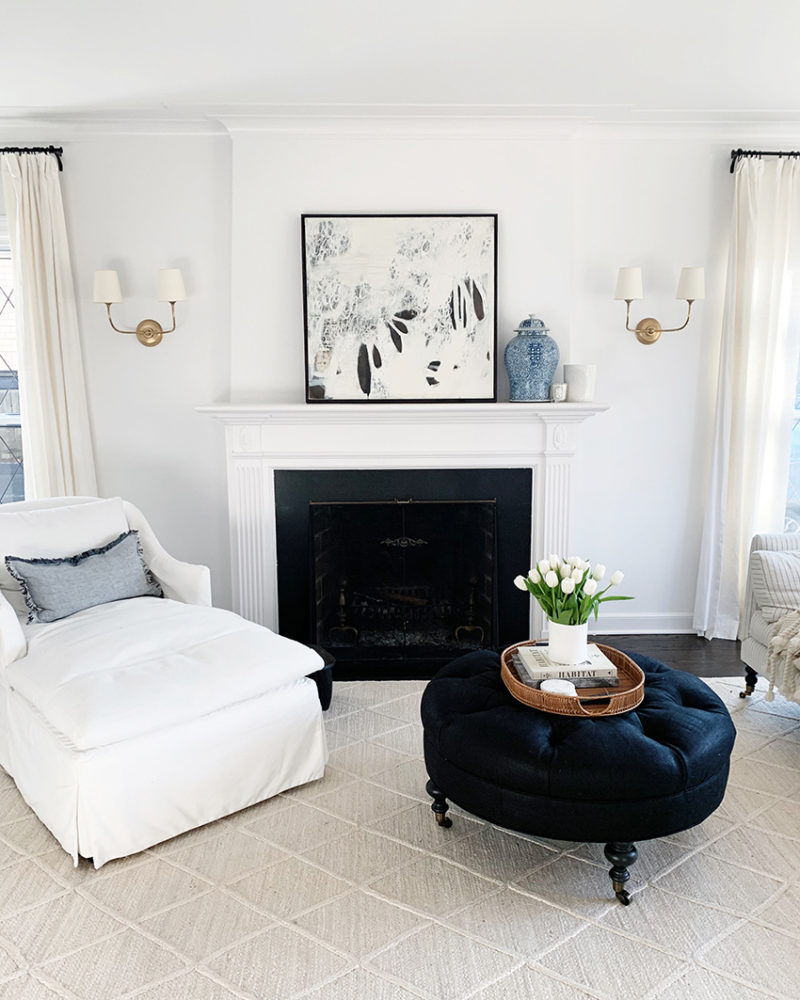 I had the opportunity to partner with Ben Soleimani and ordered a soft hand-braided jute rug (the softest jute I've ever felt) that came recommended by my designer friend Caitlin Flemming. She offers e-decor so if you need help, I highly recommend contacting her!