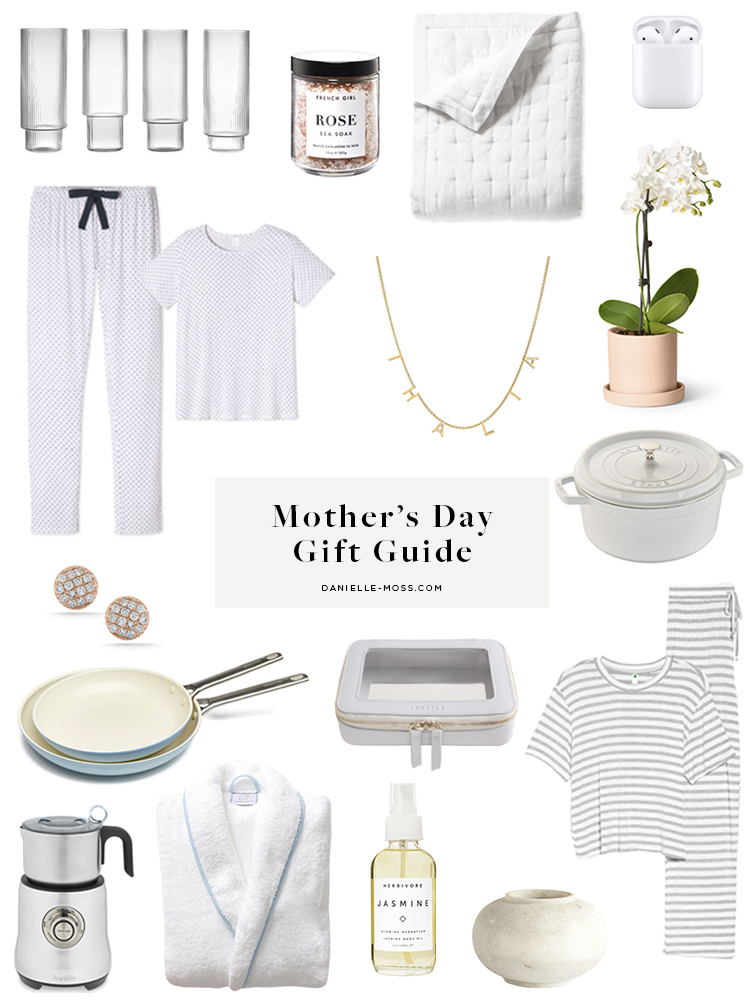 This year, all I want for Mother's Day is coffee and breakfast in bed, and to remain in my bed (alone) until noon followed by endless Margot snuggles. The thought of relaxing and doing nothing sounds…like the best gift ever. But –– there are a few things I'm really loving right now (and have loved for a while) that I might make a great gift for you, your mom, your mother-in-law, or any special woman in your life that you want to honor this Mother's Day.Here's the stay-at-home Mother's Day gift guide.
The Stay-at-Home Mother's Day Gift Guide
A few things to note.
Zoe Lev is sending me two necklaces with both of our girls' names and we're partnering for a giveaway on instagram next week! You can also get 20% off your order with the code MOSS.
I've been living in my striped pajama pants. They're under $50 and keep selling out, but they're back and are so cozy. The top doesn't fit (not maternity) but I bought two sets to wear post-baby. The pants are really stretchy and fit below my belly right now.
Lake Pajamas are so soft and luxurious. I love my maternity set and would love this set post-baby.
I bought this quilt a few months ago and just put in on our bed in place of our duvet. It looks beautiful, feels amazing, and it's on sale, too!
This frother was a recent purchase and it froths milk (hot or cold) beautifully. I've been enjoying the best lattes at home.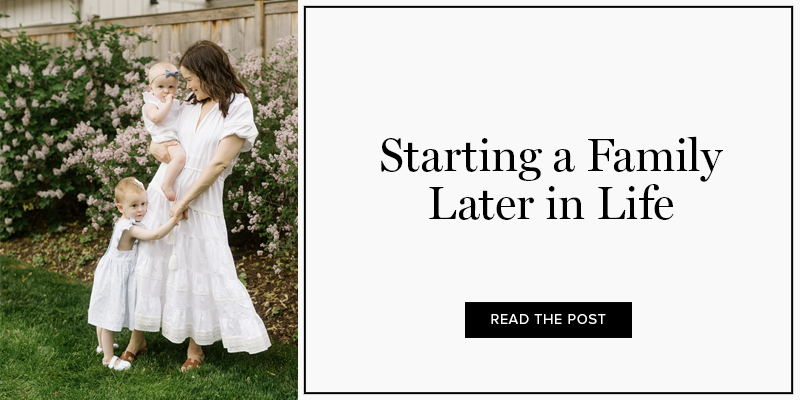 I may earn commission on some of the links in this post.