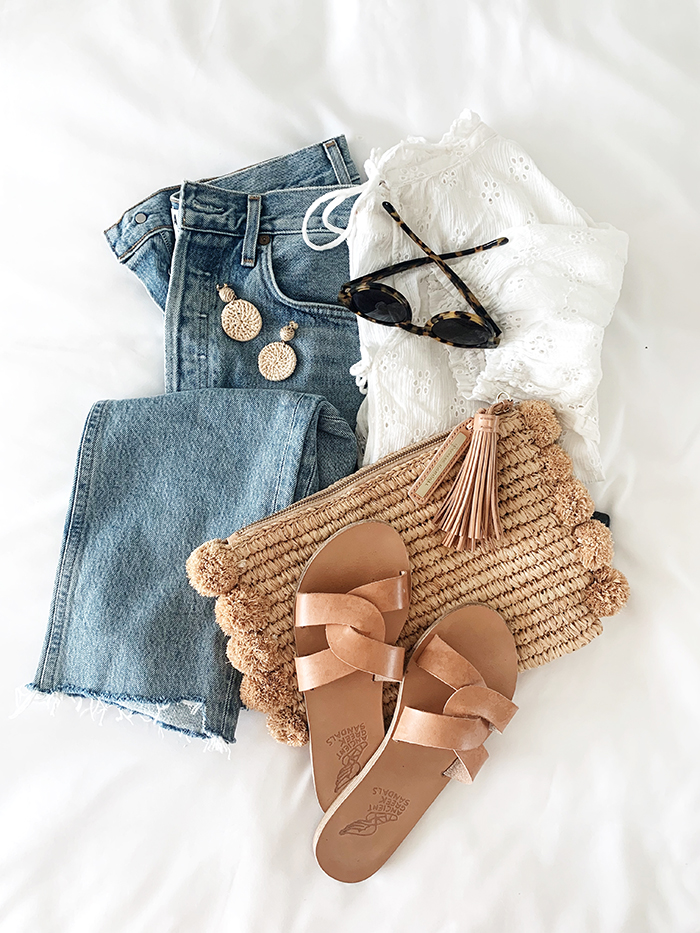 It's that time of year again. I'm getting my closet ready for spring with classic spring style. Nothing fancy – just those classic, spring essentials that I find myself wanting to wear year after year. I was looking at my old spring fashion posts and I definitely have a look, but it works. More than anything, I'm really excited for dresses and sandals, which I attribute to growing up in California. They're just so easy and comfortable.
Classic Spring Style
Since our closets are on the smaller side, we store off-season clothes in our basement and rotate everything out seasonally. This is a method I've actually grown to love. When I go through my clothes for an upcoming season, if I pull something out and am not excited to wear it, it goes right into a sell/donate pile. The same rule applies to the clothes I'm putting away from the previous season. If I didn't wear it, it's out. This keeps things pared down although it's been tricky last year with babies, not fitting into jeans I hope to fit into again, and not leaving the house.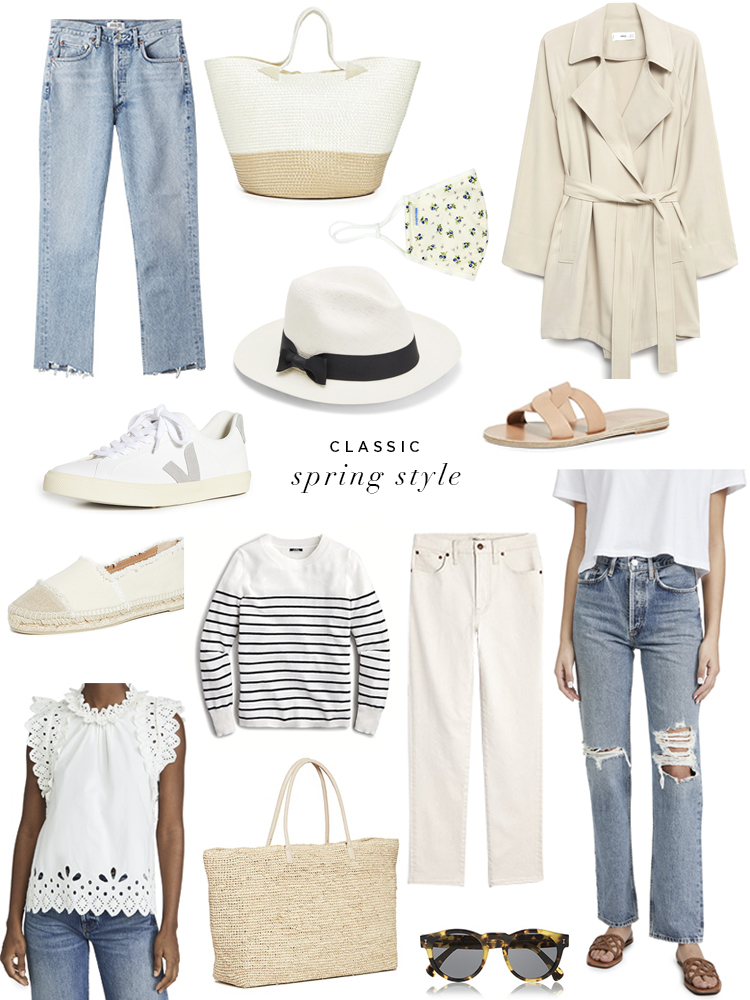 I have this set in a few colors and it's the most comfortable, cozy thing I own. You cannot dry these so if hang drying is your thing, they're not for you, but I'm telling you – they're so worth it. Note that these are amazing postpartum. They don't have a snug waist sso they're flattering and comfortable.