4th of July Outfits For The Whole Family
Independence Day is just a few weeks away! It's time for family barbecues, days at the pool, and my favorite…fireworks. This is a favorite holiday weekend for our family since the girls' birthdays are at the end of June and early July. I also love blue stripes, so I like …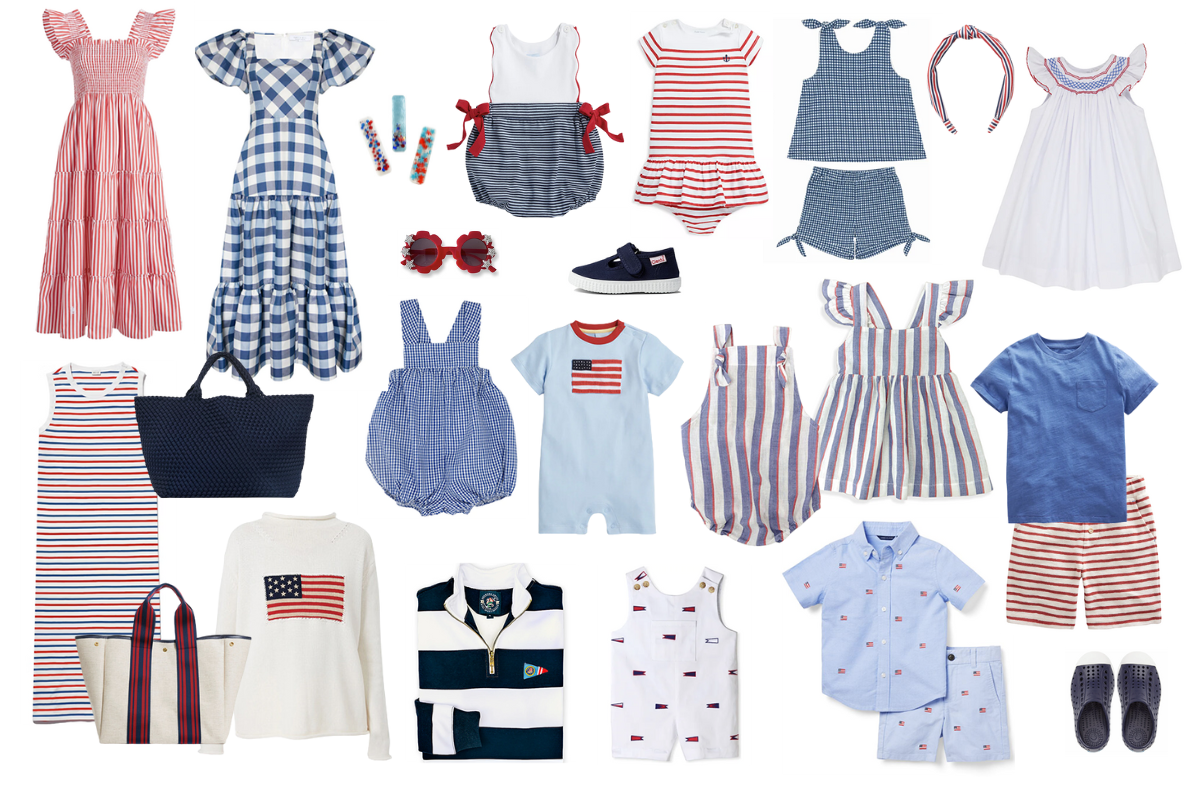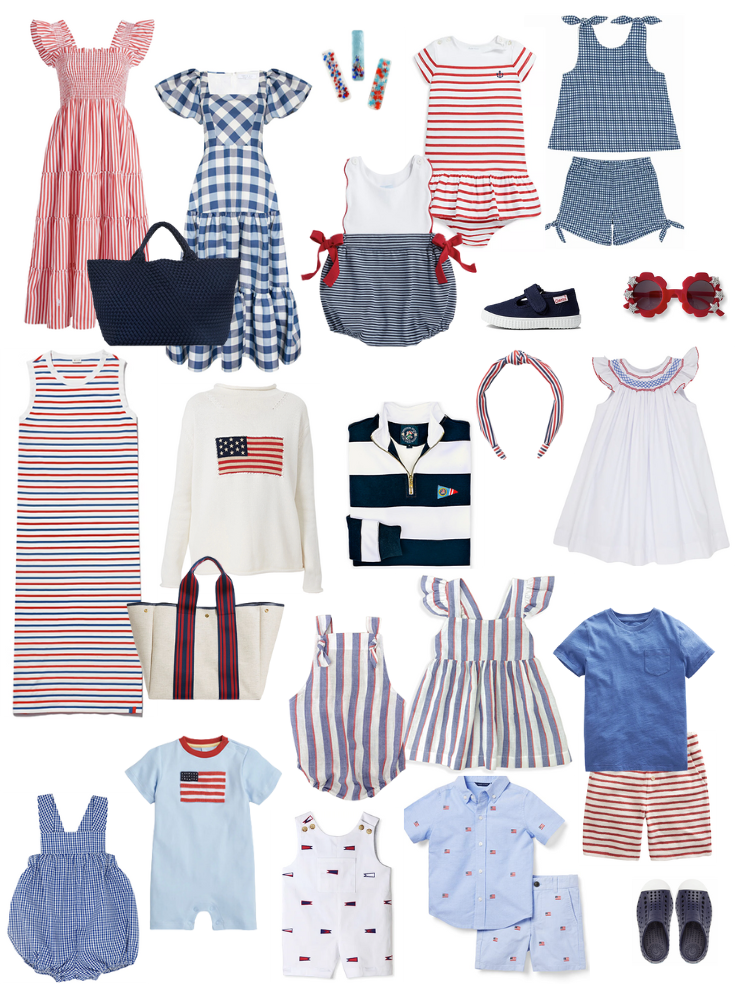 Independence Day is just a few weeks away! It's time for family barbecues, days at the pool, and my favorite…fireworks. This is a favorite holiday weekend for our family since the girls' birthdays are at the end of June and early July. I also love blue stripes, so I like to have a little fun with our 4th of July outfits.
4th of July Outfits For The Whole Family
When it comes to Fourth of July outfits, I tend to shy away from overly patriotic apparel I like outfits we'll wear again. I may skip the American flag clothing, but that doesn't mean you have to. I can get on board with a classic red dress, or any and all blue ensembles. Since I don't have a shortage of blue dresses, I won't need to buy something new. But the girls are getting the striped Bella Bliss dresses, and there's even a matching bubble for Jack.
If you're looking for 4th of July clothing for you, your partner, or your little firecracker (sorry, had to), I've put together a list of 4th of July outfits for the whole family. I always say this, but the best part about holidays is making them fun for my kids. And I love a theme.
Here are some favorite family outfits in patriotic colors for a fun and festive 4th of July. I've included pieces for a baby boy or baby girl, toddler girl or boy, kids, men, and women.
This post contains affiliate links. If you purchase something using my links, I may earn an affiliate commission at no cost to you.