Creating a European Inspired Outdoor Space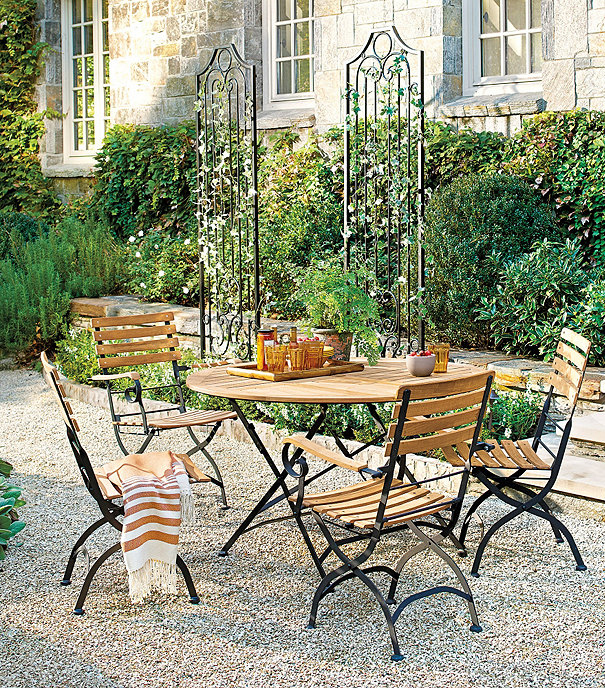 After isolating at home all winter, we're preparing to make our outdoor space an oasis where we'll spend days and nights this summer. I've been pinning gardens and patios and found myself inspired by French gardens. I want to keep things simple and charming and really wish I had a gravel patio and a manicured hedge garden.
Creating a European Inspired Outdoor Space
Being able to get together with friends, letting the girls play, and relaxing outside with a spritz sounds heavenly. We have some new furniture and a big swing set coming for the girls. A second bistro set for distanced dinners, additional seating, and too many terra cotta planters full of boxwoods and lavender. I'd give just about anything to add some pea gravel, but we have a stone patio that we'd be crazy to redo. We added this set pictured above to our front patio, and have been enjoying that space.
I'm also planting boxwoods and redoing our planters (it's my first time). You can see how they turned out here.