2021 Holiday Gift Ideas for Toddlers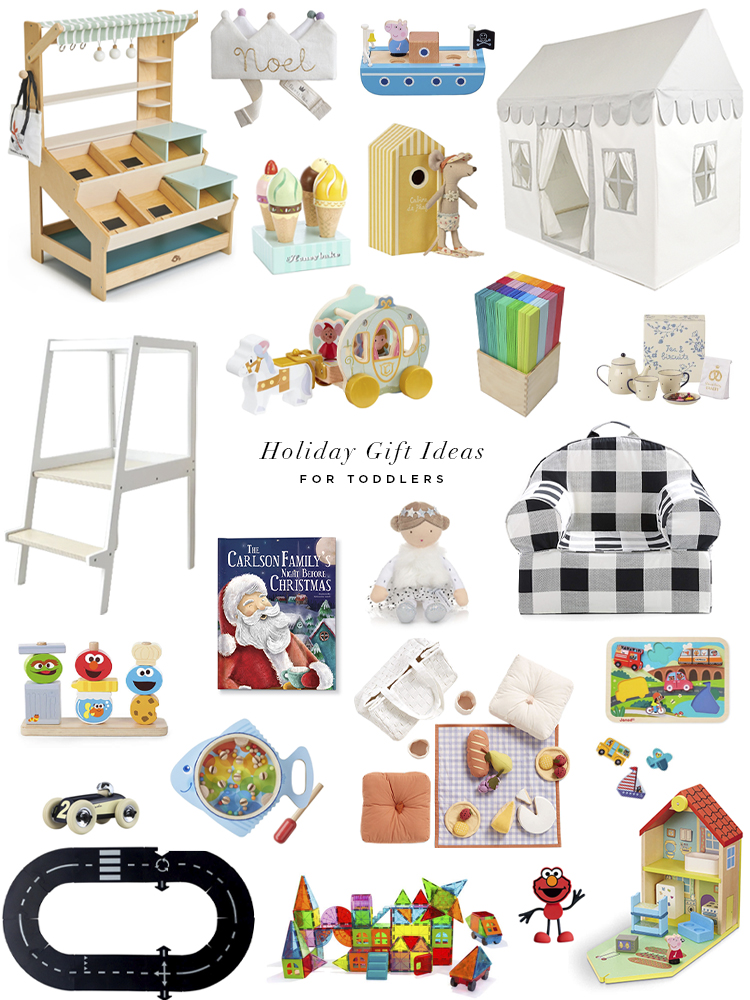 It's too early for holiday shopping, or is it? I've finished buying gifts for my girls and according to an instagram poll, it seems like most of you are doing your shopping early this year, too. I typically shop in November, but this year, decided to make things easy and placed my orders last week. 😬 Before I dive into the gifts I bought for the girls and some of our most-used, must-have toys, let's unpack why I did my Christmas shopping in September. Here are my 2021 holiday gift ideas for toddlers.
2021 Holiday Gift Ideas for Toddlers
To those of you who say to enjoy this season and talk about rushing things, I'm not rushing anything. I didn't frantically place these orders and shopping (or not shopping) does not change the holiday season for me. I spent a few hours perusing some of my favorite online shops while watching TV, ordered some toys, and I'm done. I'm not sitting here in a cashmere sweater by the fire next to a Christmas tree. Also, long live dresses and sandals.
There are lots of reasons to shop early.
The holidays are not about gifts, and ordering now vs. in November changes nothing. It just means I'm prepared and won't have to worry about gifts arriving in time. It's something that's now (mostly) done and I can fully focus on holiday cheer with my family.
Placing these orders now helps small businesses owners.
I heard from a few who thanked me and said this makes things so much easier and less stressful for them. This is especially true for small shops, and I'm hoping to support some of our favorite small businesses this year. Some of the things I looked at ordering are on backorder or will not ship until late October/early November. I'd rather be first in line when these items are ready to ship.
Waiting until November makes things harder for the people who deliver our gifts (USPS, FedEx, UPS etc).
Hannukah falls on November 28th this year!
What I bought:
Our most-loved toys:
More Toys for Toddlers:
We either didn't need or have a similar version of the toys below