The Best Easter Basket Stuffers for Little Kids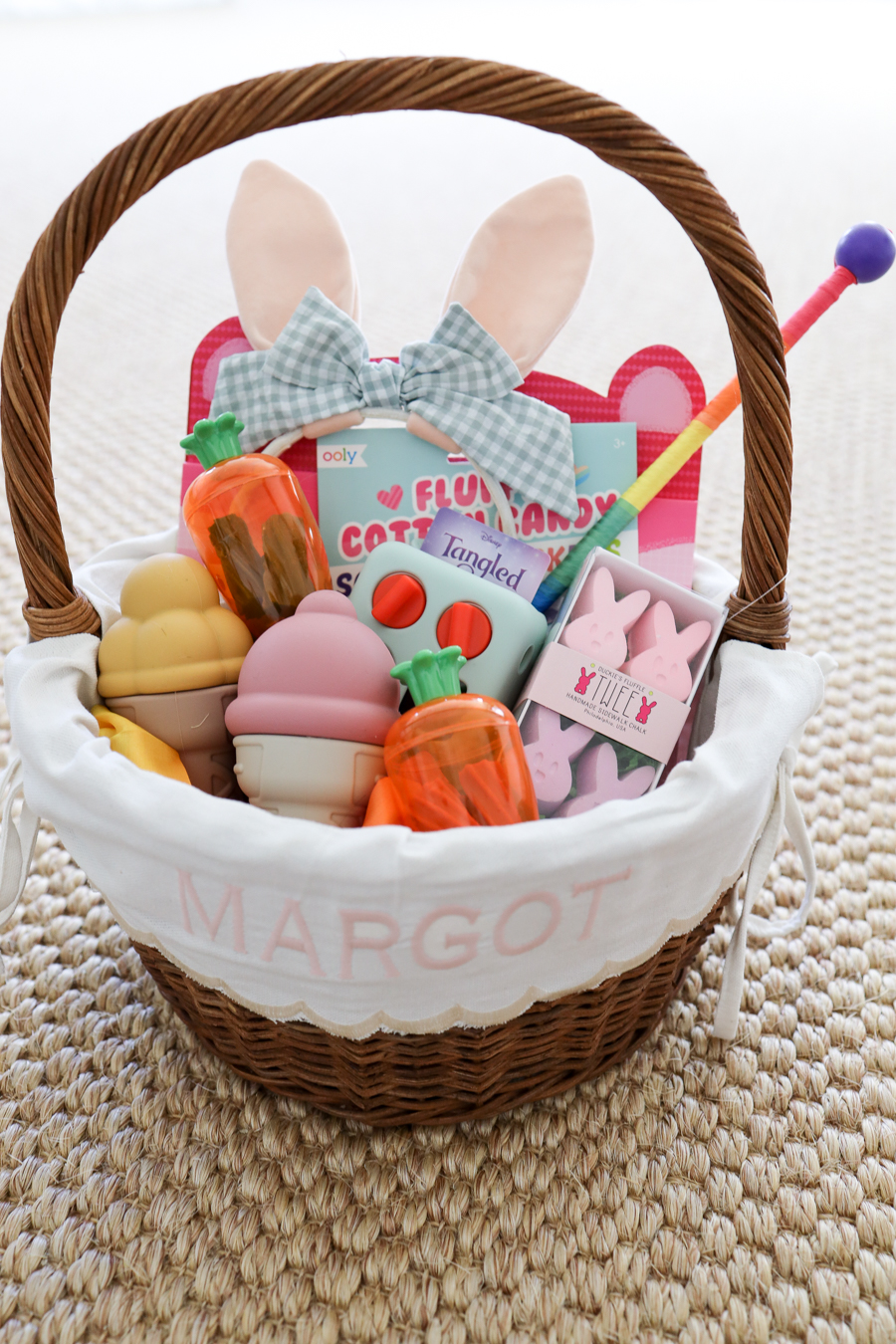 Easter baskets are fun for kids of all ages, and I had a little too much fun putting my kids Easter basket gifts together. I love the Easter season – hosting brunch, planning an Easter egg hunt and, dying Easter eggs. Figuring out Easter basket filler ideas can be tough. They should include fun items that are small enough to fit inside a basket. Plush toys are always fun but we have enough of them. If you're looking for more fun Easter basket ideas, I shared the best Easter basket ideas for babies, toddlers, and little kids. But after sharing this reel, received a few requests to share what's in my kids (they're 2.5 and 4.5) Easter baskets. So here are the best Easter basket stuffers that I'm putting in my girls' baskets this year.
The Best Easter Basket Stuffers for Little Kids
(and what's in my kids' Easter Baskets)
It's almost time for the Easter Bunny although we don't actually tell our kids that their Easter gifts are from the Easter bunny. They know it's mom and dad, and that we can pretend the easter bunny brought them. Santa is one thing, but a giant rabbit feels like a real stretch. I'll include a mix of Easter candy from our favorite licorice and jelly beans to chocolate bunnies and M&Ms, and other special treats that kids of any age will love. If you're looking for Easter gift ideas, here's what's in my kids' baskets this year.
I have the unique experience of giving my girls big sister boxes just a few weeks later when their baby brother arrives, so I'm saving a few things for those.
Sarah's silks: My kids love dressing up and playing pretend. We have a few Sarah's silks, but I thought they'd love these butterfly wings and wands. There are pastel color options but I had to go with rainbow.
Ooly everything: My kids love art and stickers, and stickers are always great small gifts. I can't recommend Ooly enough, and pads of paper are always one of my favorite Easter basket stuffers.
Mini Audio Player: For those who asked, we still love our Toniebox, but we also have a Yoto, and the kids really like that one, too. Margot has gotten especially into it recently, and this mini Yoto just came out. I thought they'd enjoy using them in the car or when they make a fort. The best part about these audio players is that they seem to (at least in our home) get my kids to play quietly and to listen to a story. The Toniebox is great for 1+ (says 3+ so always keep a close eye) but the Yoto is great for older kids or 4-5+.
Silicone Ice Cream Toys: Silicone toys are great for bath time and make one of the best gifts for little kids. They are one of my top picks since they not only work in the bath, but they're great for the pool, beach, and sensory play too.
This post contains affiliate links. If you purchase something using my links, I may earn a small commission at no cost to you.