My Baby Shower
A few months ago, my mother-in-law generously offered to throw a baby shower for me (and her granddaughter-to-be) and I couldn't say no to celebrating our baby girl. We got together with family and friends on Saturday and it was so special having everyone come together – more so than I …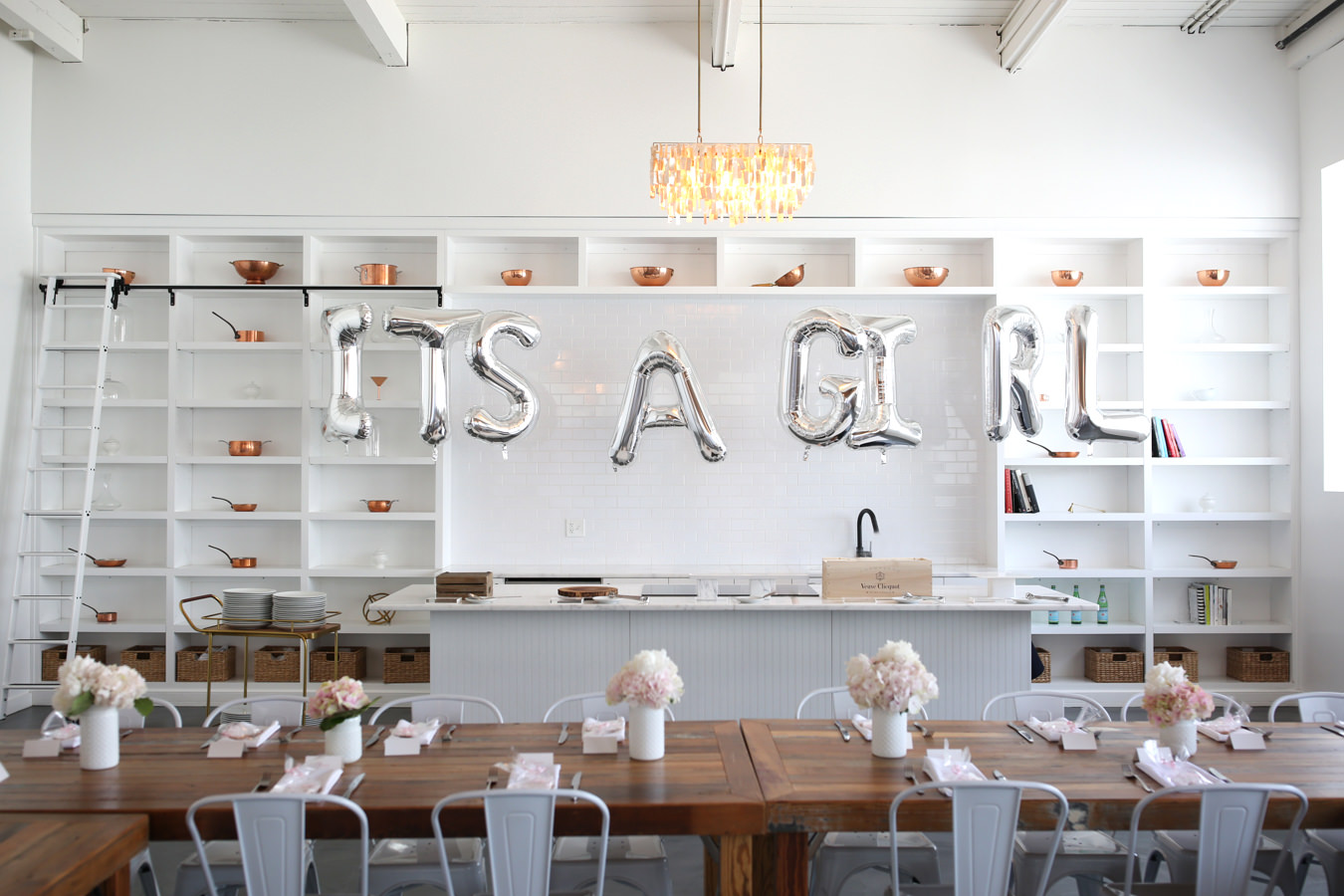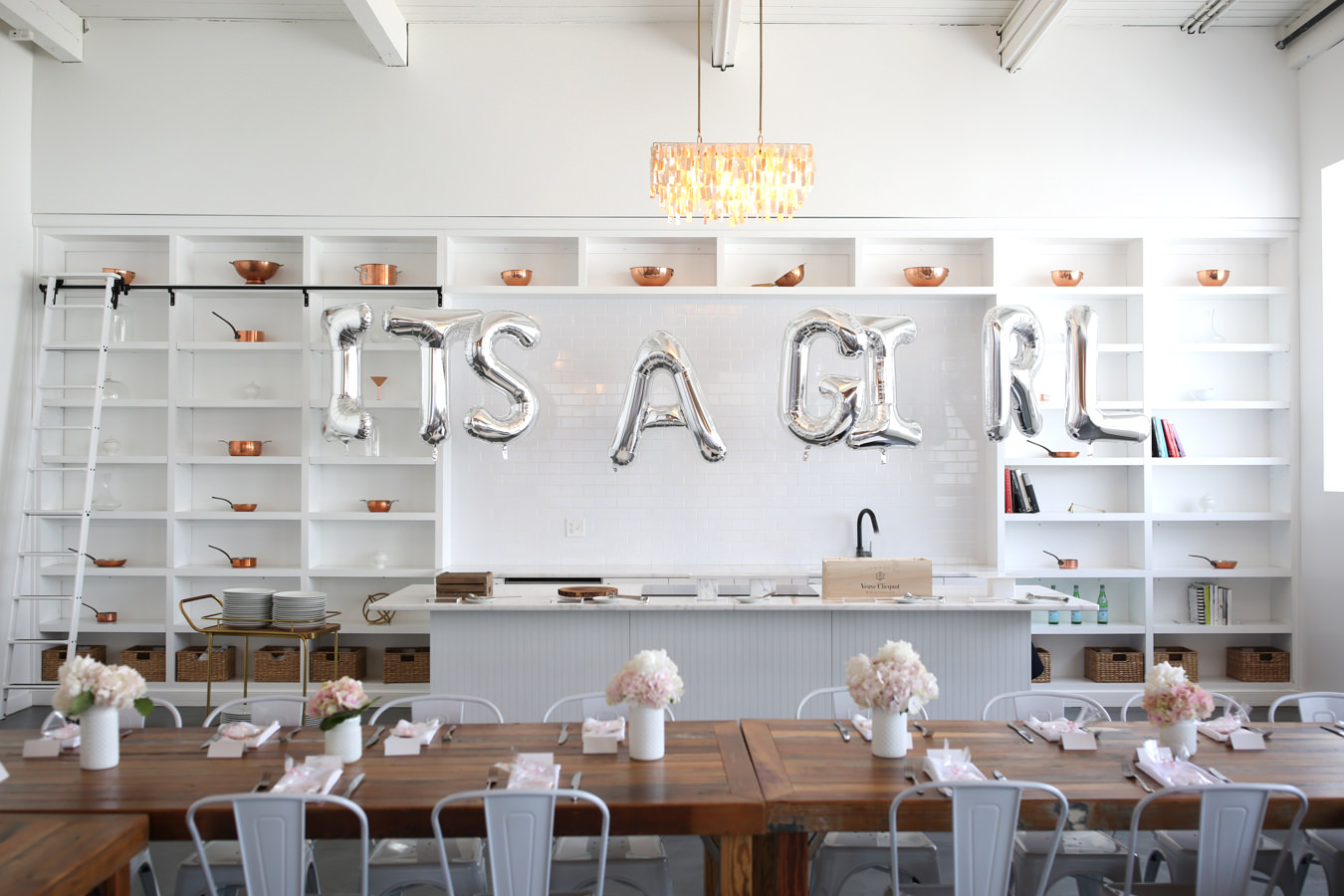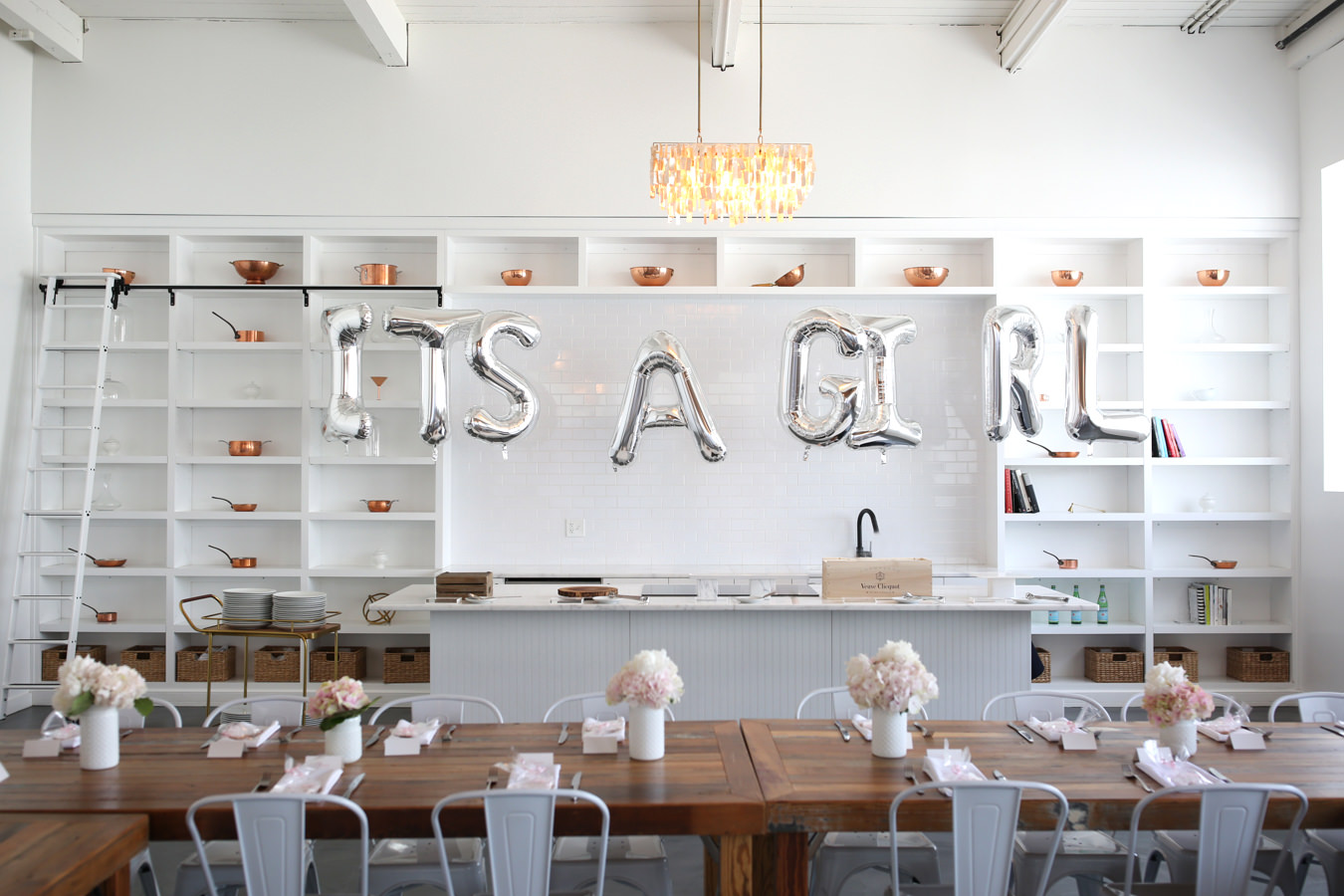 A few months ago, my mother-in-law generously offered to throw a baby shower for me (and her granddaughter-to-be) and I couldn't say no to celebrating our baby girl. We got together with family and friends on Saturday and it was so special having everyone come together – more so than I ever could have imagined.
My Baby Shower
I didn't have a bridal shower or bachelorette and had a total of 18 guests at my wedding. Being the center of attention isn't easy for me, but this was just different. Looking around the room and seeing all these people come together to celebrate us and this little girl who isn't even here yet was just so, so special. We're very lucky.
For those of you on the fence about whether or not you'd want to have a baby shower, I definitely recommend going for it. Skipping shower games and gift opening helped make it feel more casual and less structured, too. Both are kind of awkward and staged moments, and it was so nice just spending time with everyone.
The Invites
I chose these fun and sort of cheeky "hey girl" invites, matching thank you notes, and polka dot liners c/o Minted and had baby girl's ultrasound put on the stamp. So cute, right? I love the "hey girl hey" so much.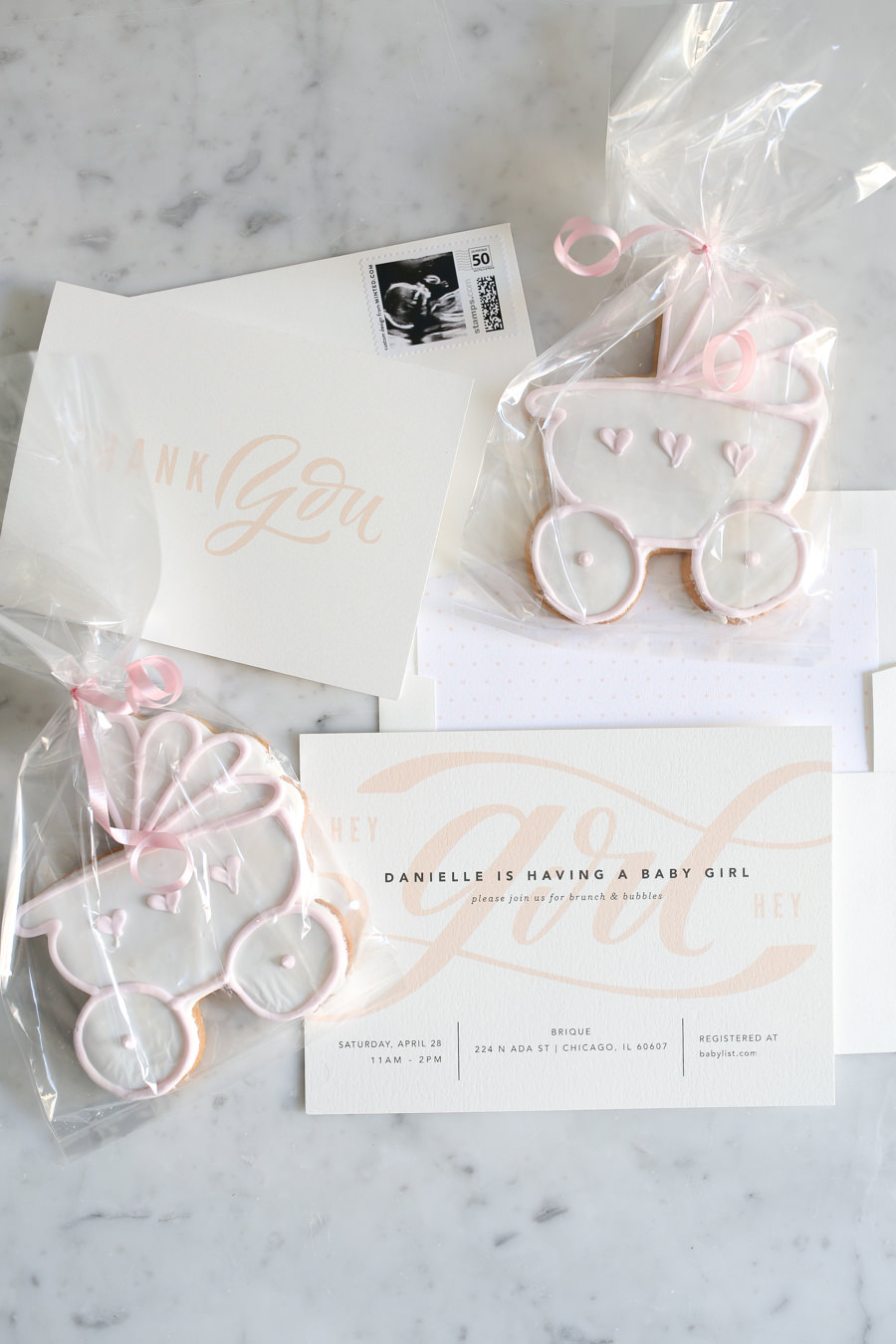 The Venue and Decor
The shower took place at Brique (my friend Elaina's venue) and it's such a beautiful space so it didn't need much. We brought in "it's a girl" balloons, my mother-in-law chose the perfect mix of white and blush pink flowers in white hobnail vases, and finally, cookies from Sweet Mandy B's as a little favor.
I'm really loving all this blush, so much that I'll be adding it to the nursery. More on that soon!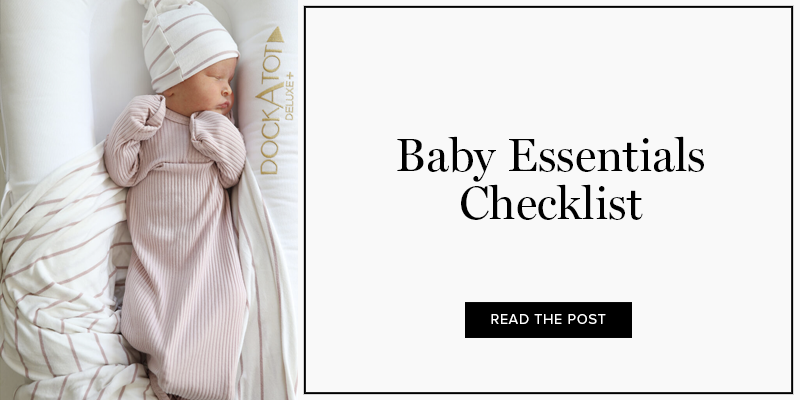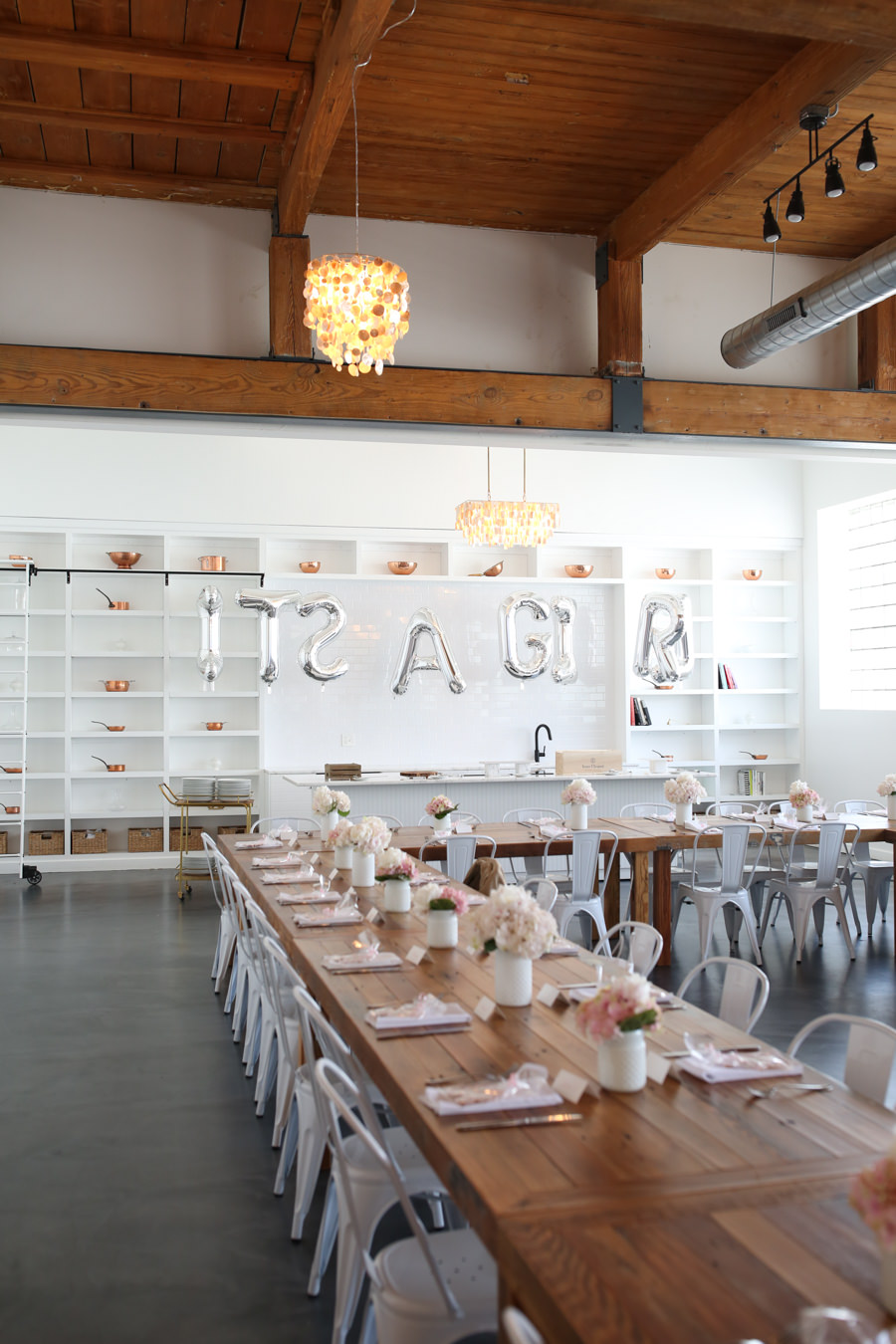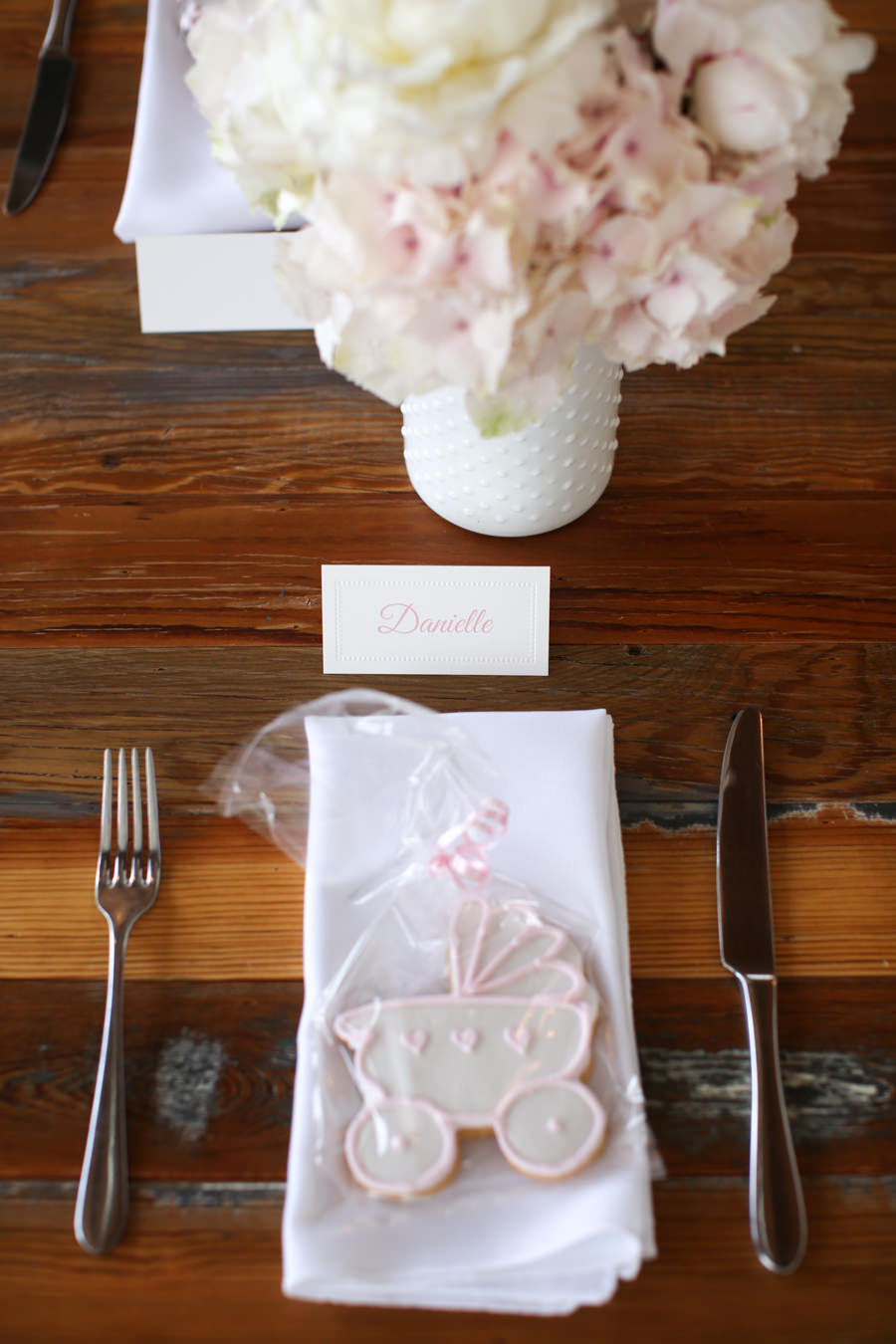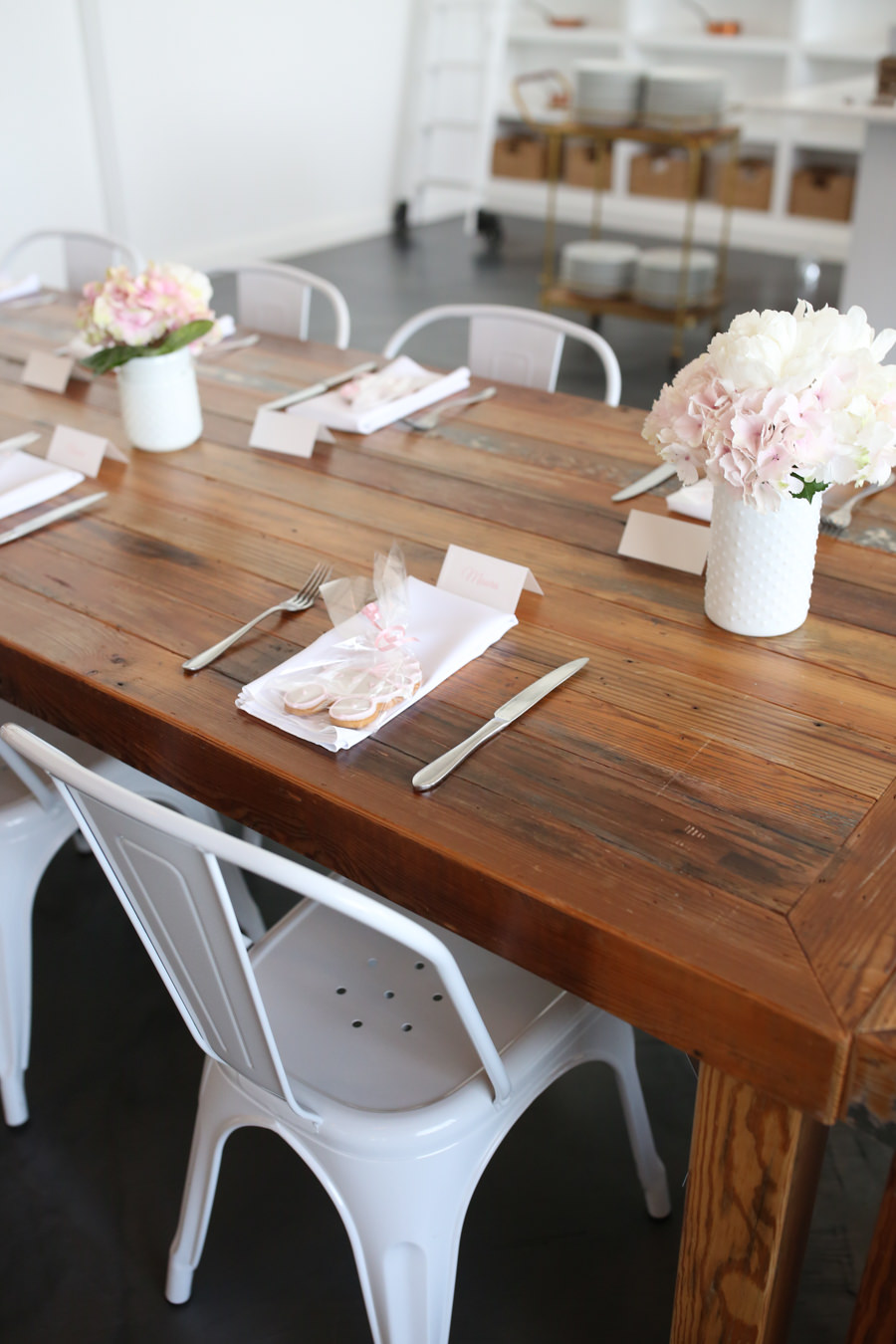 The food
The food was fantastic. Passed hors d'oeuvre included bite-sized croque madame, granola parfaits, french toast, and avocado toast. For brunch, we had my favorite Boutique Bites quinoa salad, crispy pancakes, mini quiche, the best bacon I think anyone has ever had (really, we all went back for more), and chicken.
And finally, for dessert: mini milkshakes, peach pie, and churros. I was a little too busy with everyone take photos of the dessert and should have asked one of my three photographer friends who all sat next to me but oh well.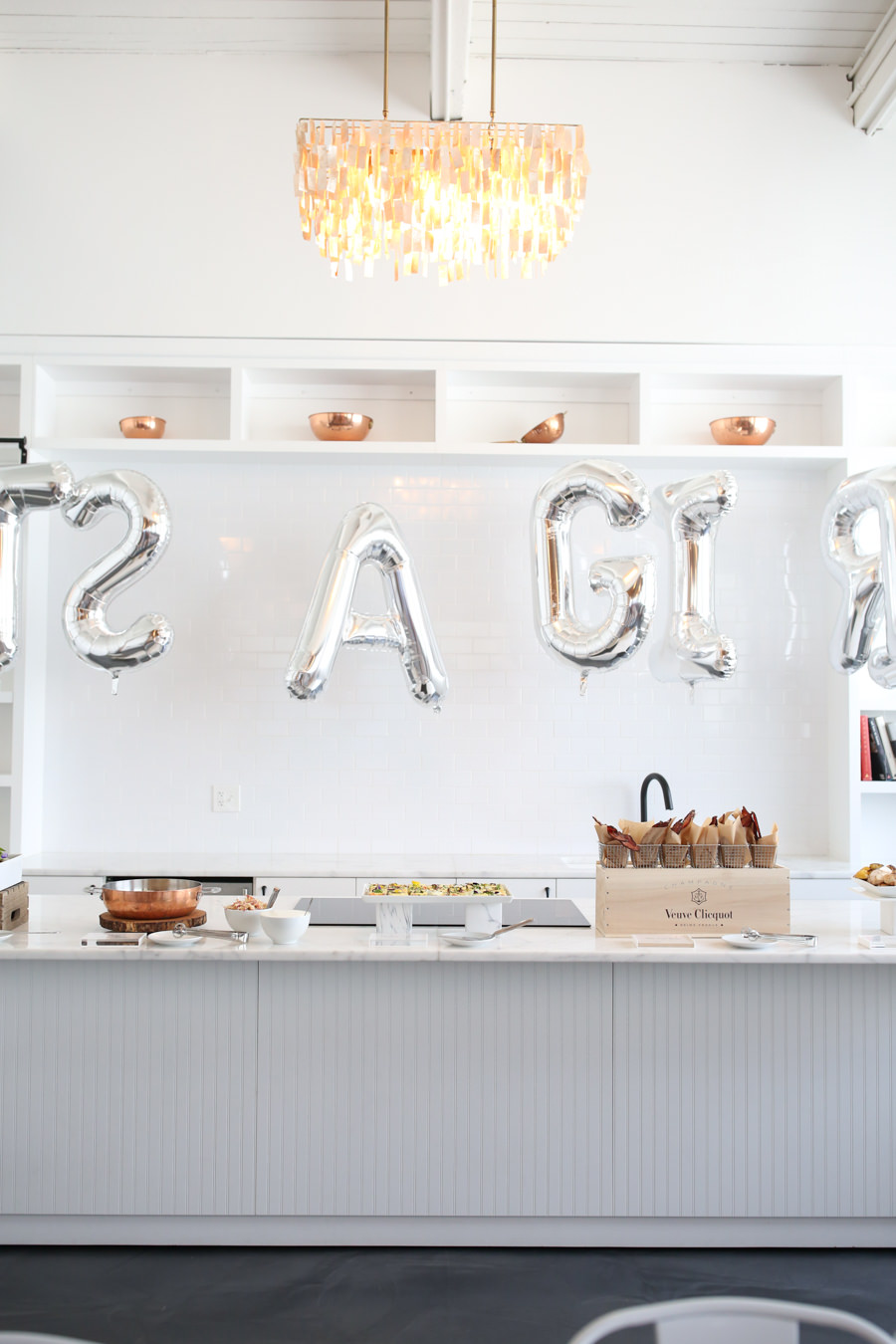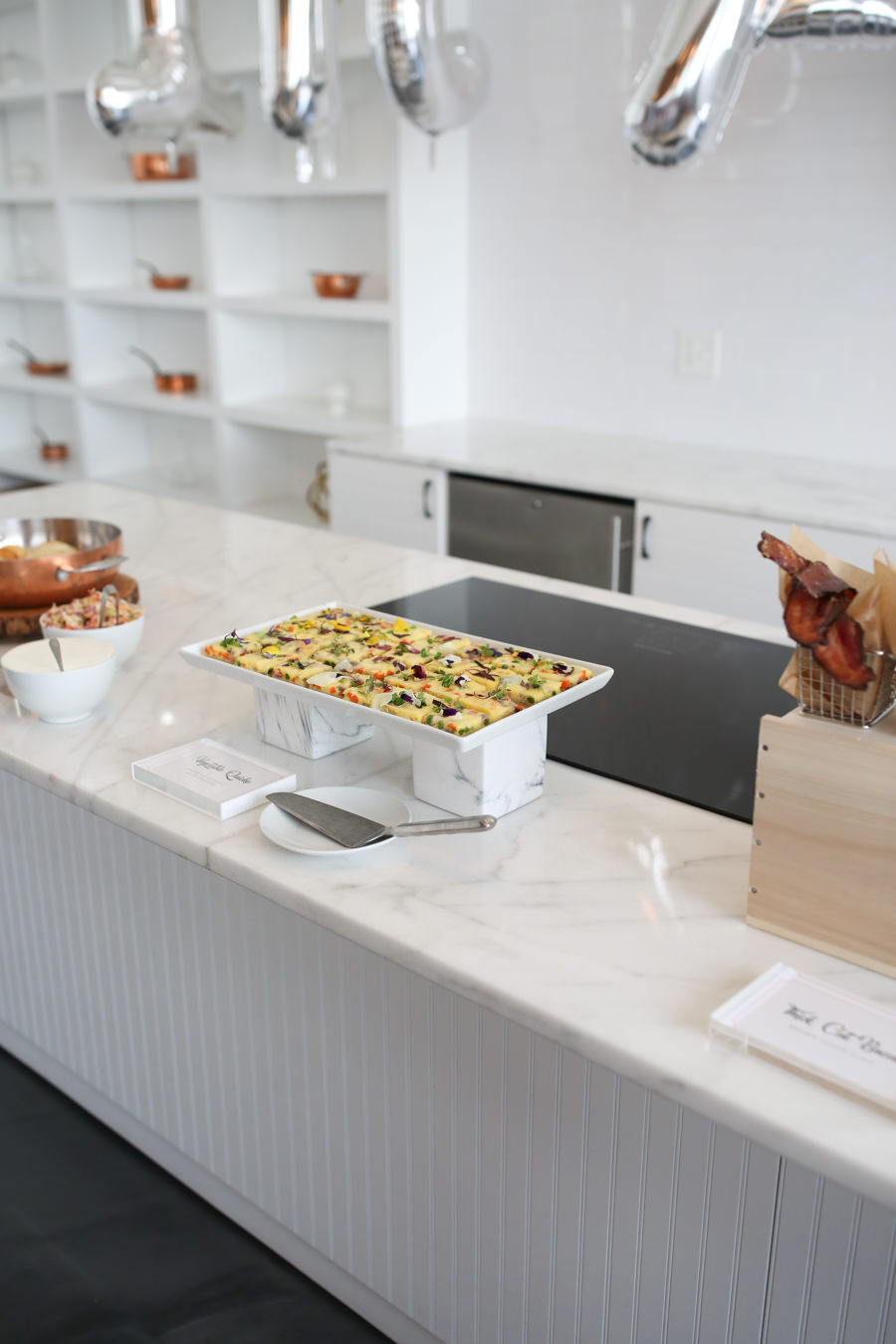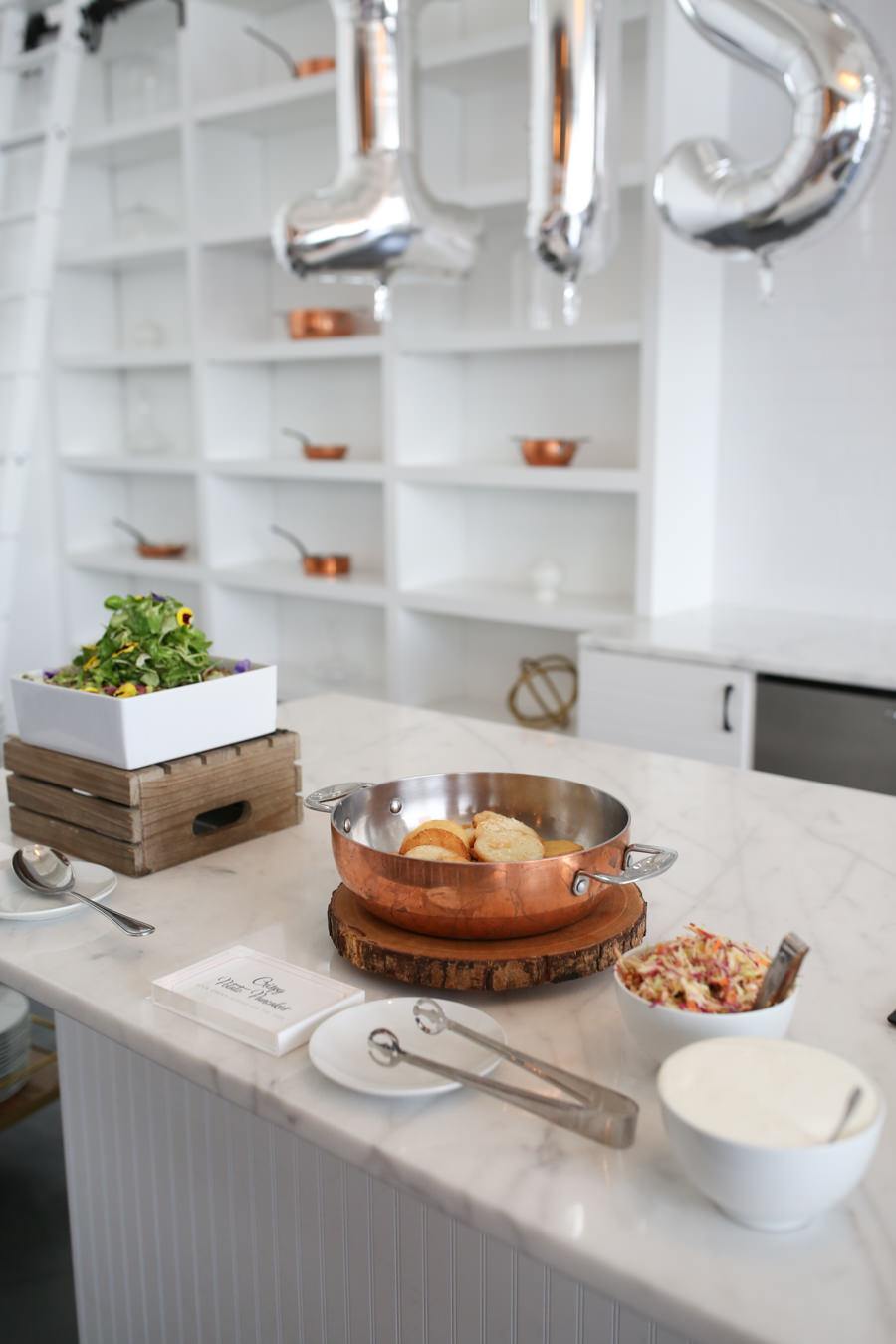 What I Wore
Finding an outfit I liked that wasn't black was not easy. Maternity clothes can be so tarpy, and all the dresses I love are really casual. I finally found this dress and sort of got by in these shoes. There's nothing like putting on 25 lbs and throwing on a pair of heels. Ouch.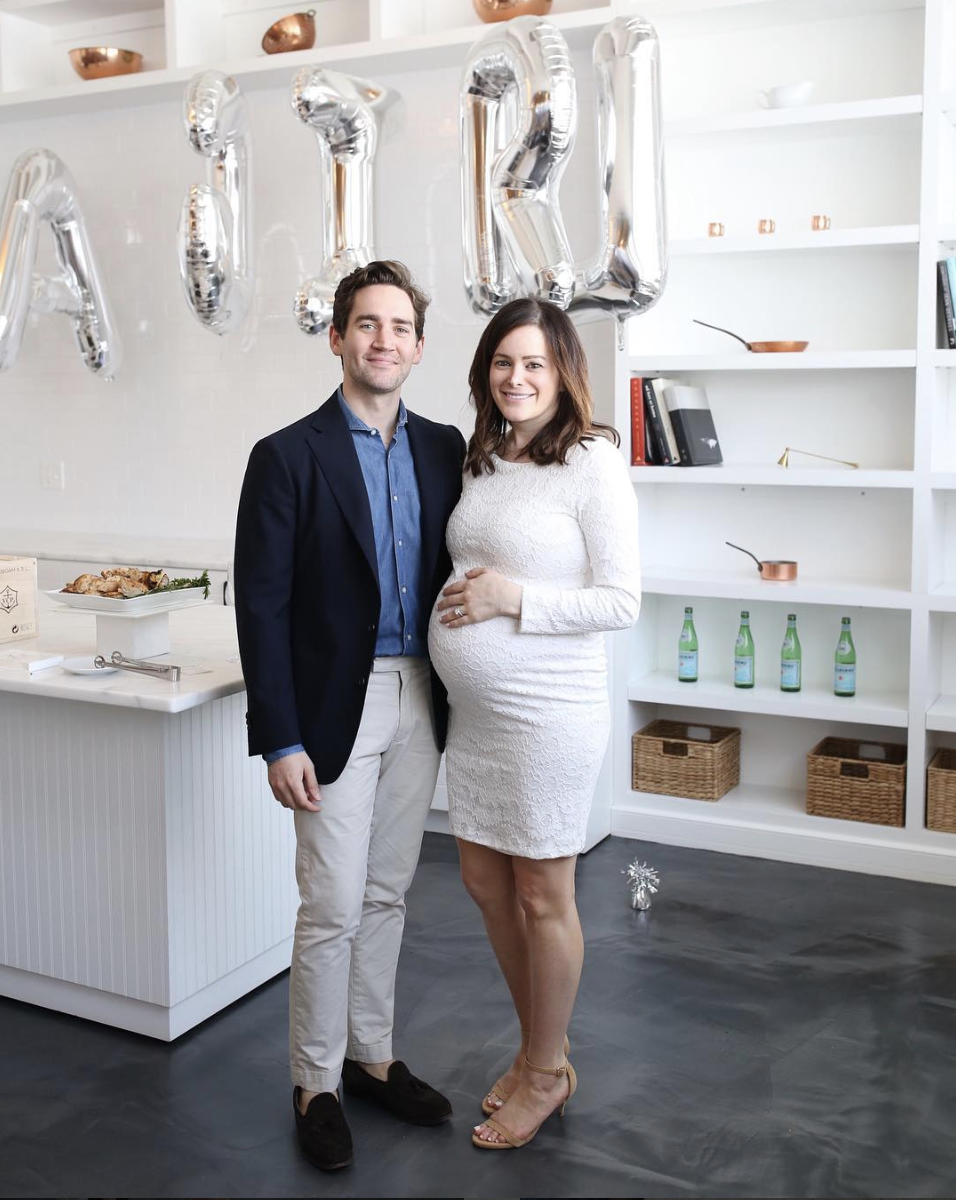 Conor came by for the last hour or so since he's either friends with or related to almost everyone in the room. Thank you to our friends and family for coming out to celebrate us and our baby girl and for all the very generous gifts. We are all so lucky to have you in our lives! And a very big thank you to my mother-in -law for making everything so perfect and special for us. You're already the best grandma to a very lucky baby girl.
I shared more photos of our guests and some of the details in my instagram stories and have saved them as a highlight in my profile for those of you who want to see more.
And you can learn more about where I registered here.