Homemade Playdough Recipe Sensory Kit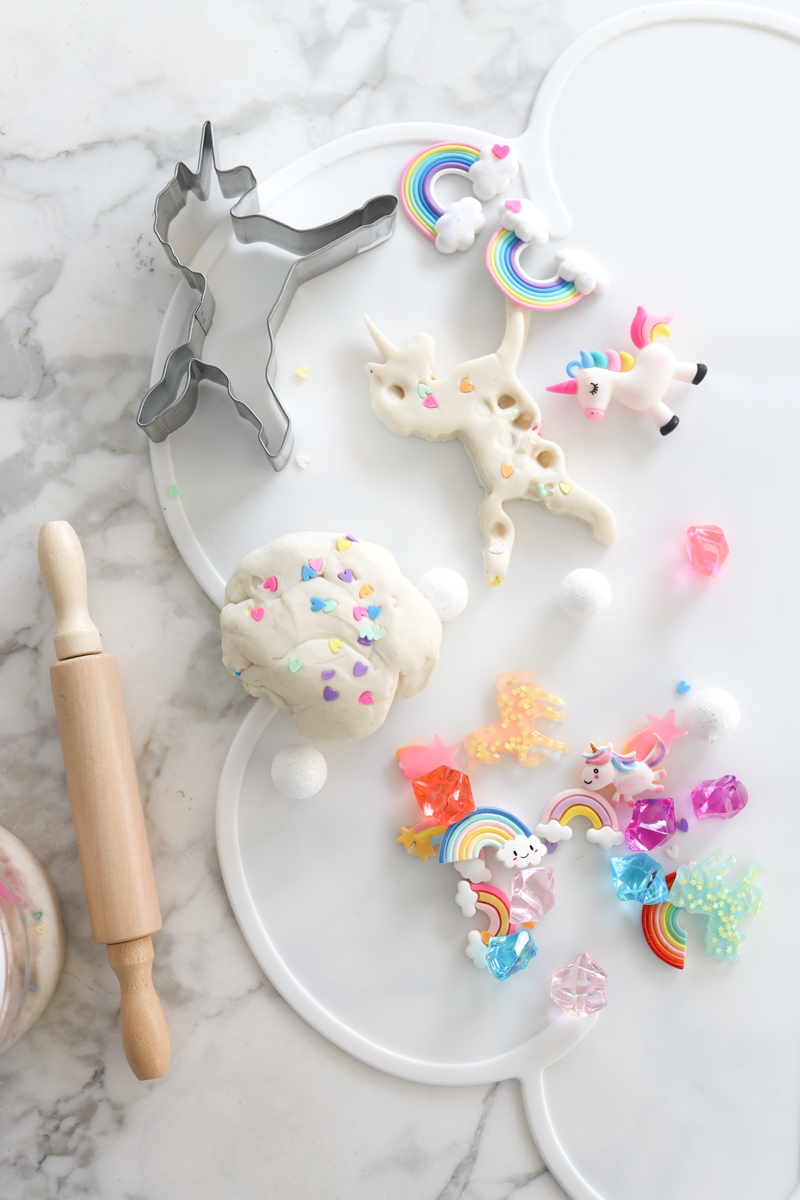 You're probably seen those sensory clay kits selling for $40. At first, I thought the price was a little crazy (and it is given the value of what's inside) but I bought one and Margot loved it. Then I bought a few more. These kits kept her engaged and busy – but given the price tag, I had to stop. I ordered a few little baubles and embellishments on etsy to use with the playdough she already had. Here's my homemade playdough recipe and sensory kit.
Homemade Playdough Recipe Sensory Kit
I did it. I made my own playdough. The sensory dough kits I was buying weren't worth the price tag, and it was all so easy. I put everything in 16 oz. jars – easier than storing in a huge box. These mini sensory kits are great for playing at home or on the go.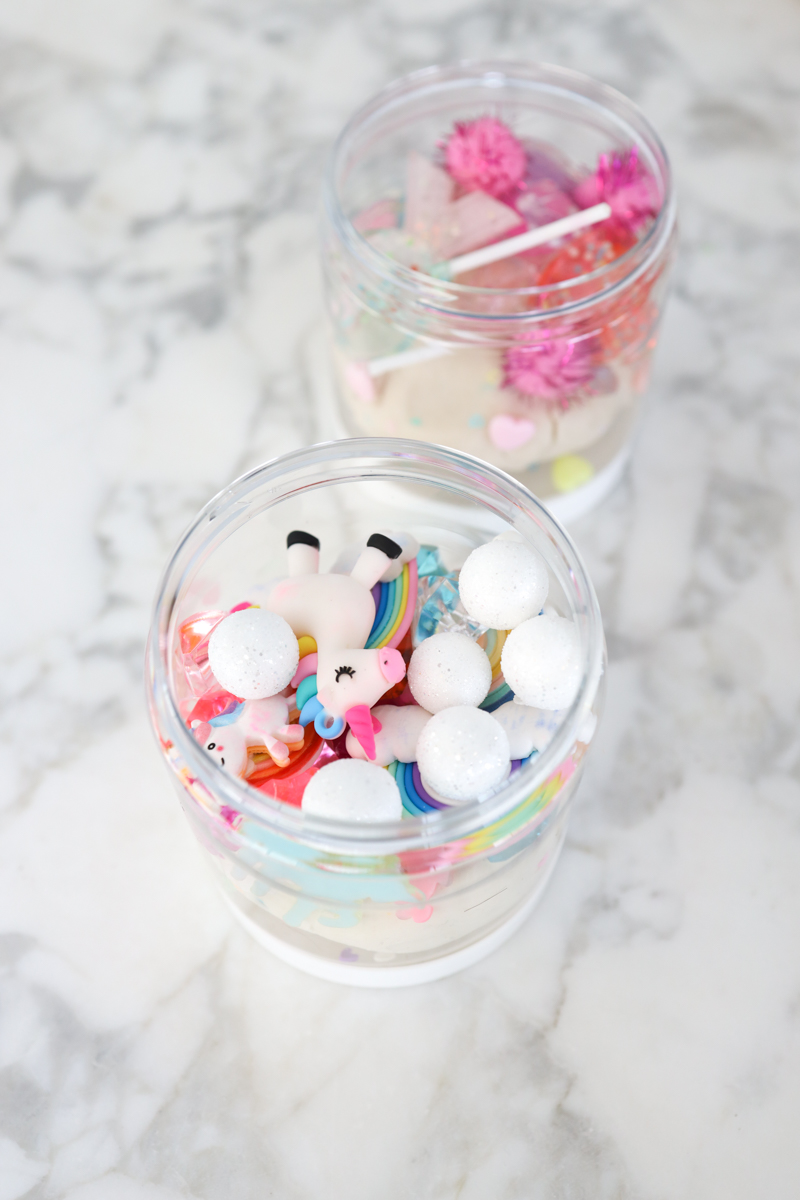 Here's everything I used to make playdough sensory kits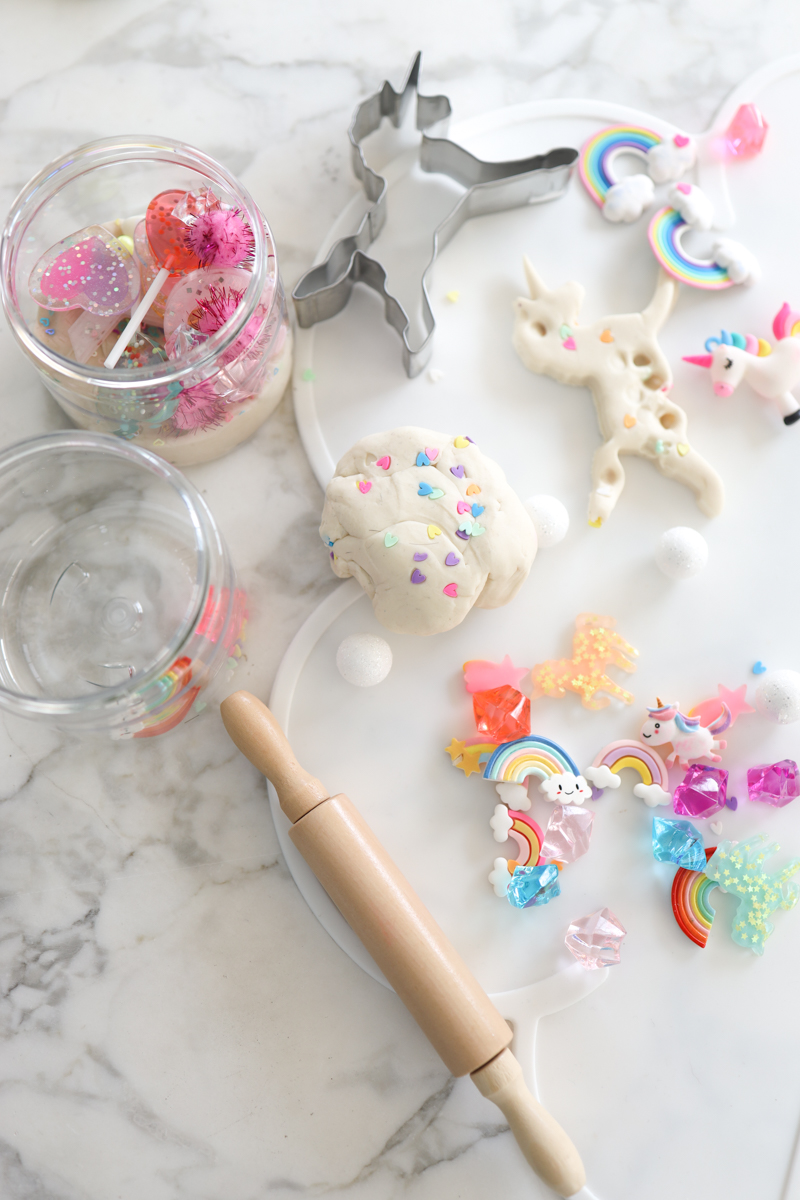 Homemade playdough recipe
4 cups flour
1 cup salt
8 tbsp. cream of tartar (two small jars)
4 tbsp vegetable oil
4 cups water
food coloring
Mix dry ingredients in a large bowl.
Mix wet ingredients in a large bowl.
Add wet ingredients to dry ingredients and mix the two together.
Cook over low to medium heat until mixture looks like playdough.
Yes, it's that easy.
Remove from heat and let the mixture cool. It will feel a little gooey but will get better with a little kneading. Either mix coloring in the pot or use rubber gloves unless you want your hands to look horrible for two days. Learned that lesson the hard way.