The Best Toys for 6 Month Olds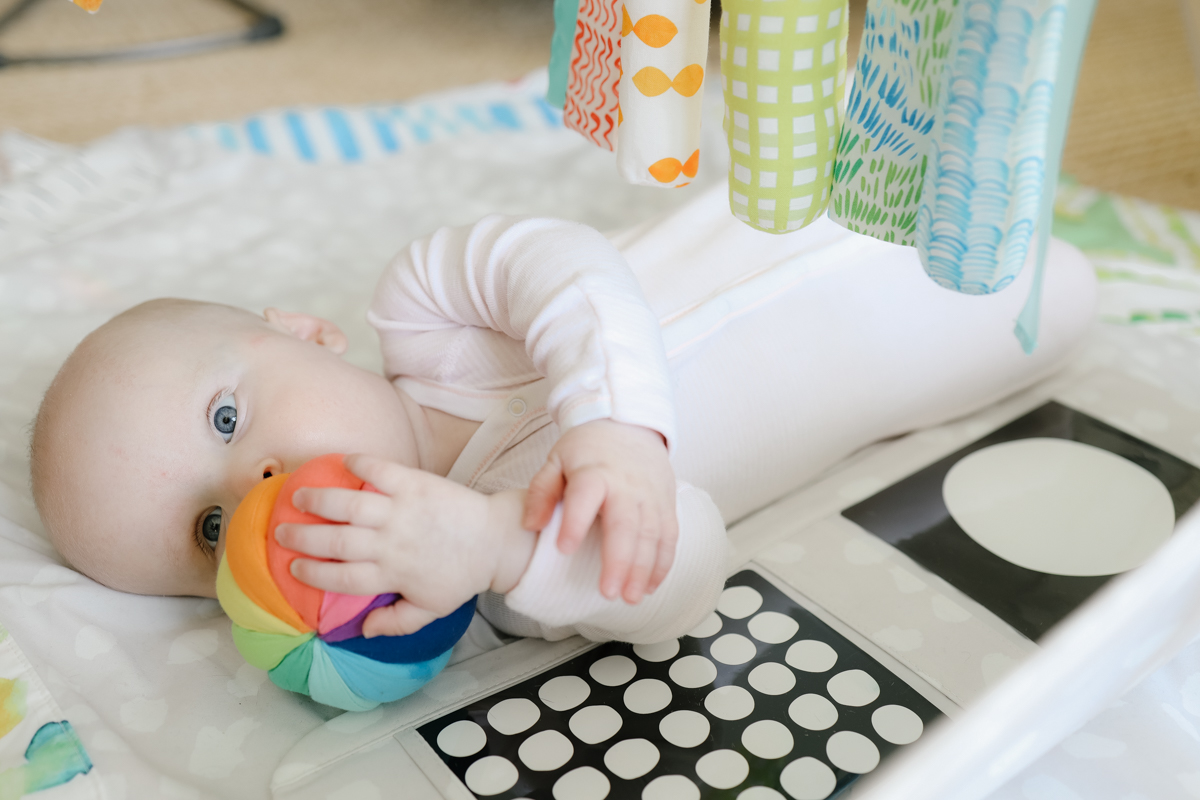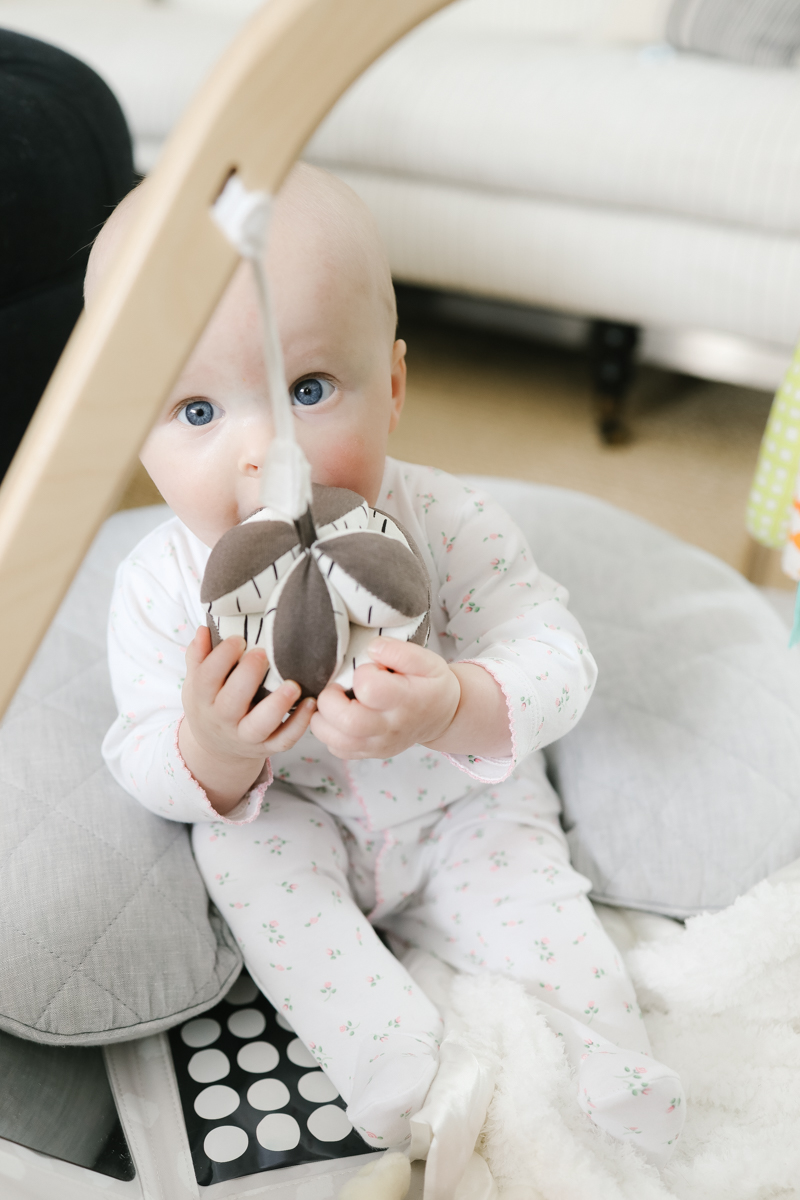 I love 6 month old babies so much more than I realized. As your first baby start to turn into a toddler, each stage is more magical than the last. Babies this age may not do much, but the smiles and laughter are about as sweet as it gets. It's so fun watching your once tiny newborn turn into someone who interacts with the world around them. Since we saved all of our first daughter's toys, most of the items on this list are ones we used just two years ago. Here's my list of the best toys for six month old.
The Best Toys for Six Month Olds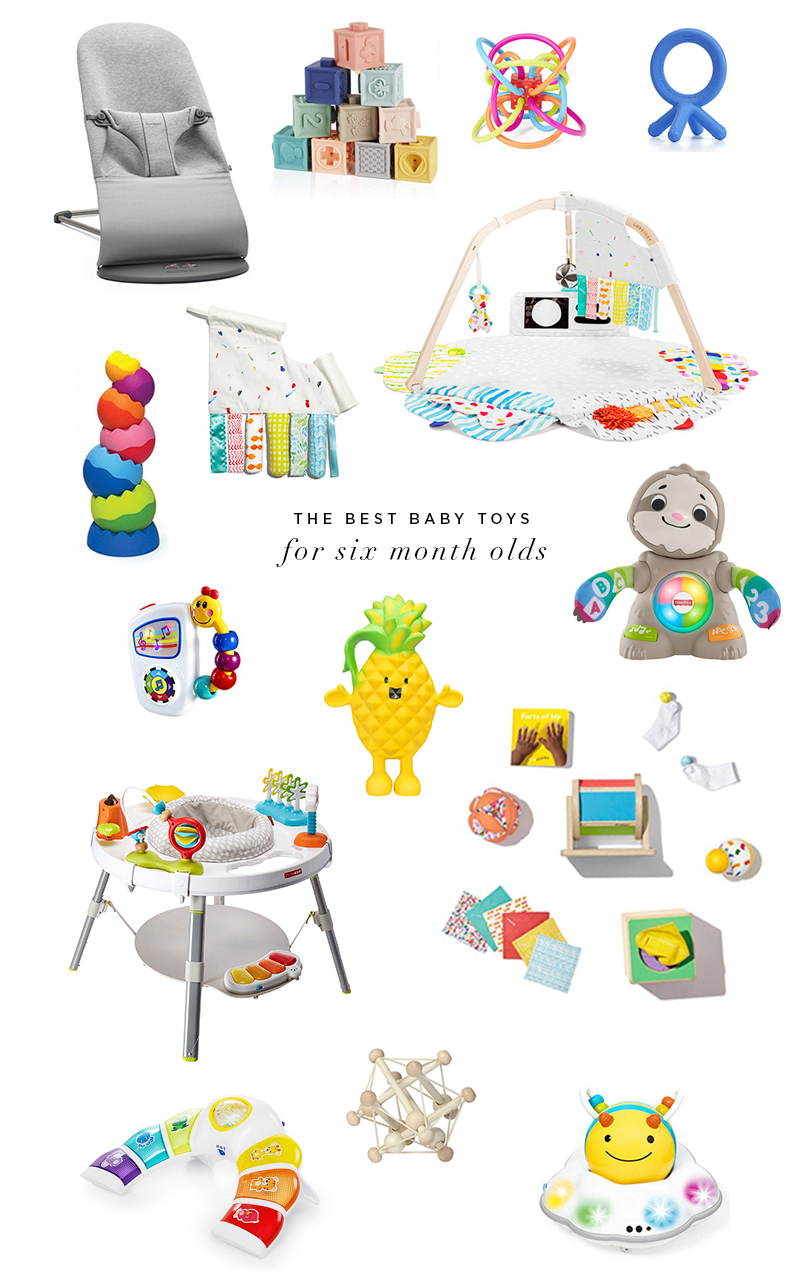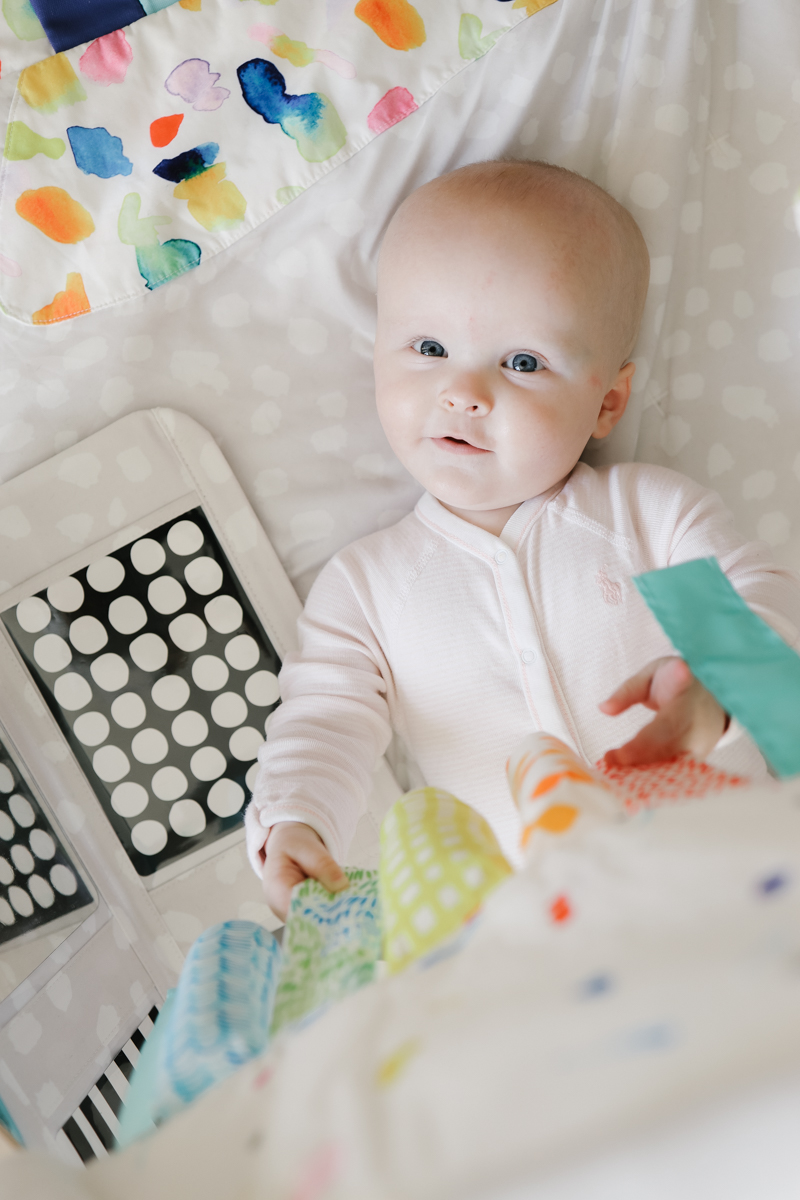 Babies this age don't need much. The best thing you can do is engage with them. Talk to your baby. Smile at them, tell them what you're doing, what you see, and read to them. Give baby some different colors, textures, and sounds to explore (and chew on and keep them entertained). And lots of board books. Reading is so good for their language skills.
Infant Toys for Development
Play Gym and sensory strands
The Lovevery activity gym is a must-have for all parents. It helps with fine motor skills, hand-eye coordination, and has bright colors but isn't an eyesore. It's a great way to keep young babies entertained, with hanging toys, different textures, and simple toys for little hands. The sensory strands are a plush toy that teach babies gripping, reaching, peek-a-boo, textures and new sensations.
Teethers
Teethers are always a good choice – they're perfectly sized for baby's hands, and are great for baby's development. Your 6-month-old baby is teething and needs something safe to chew on.
Monthly Play Kits
These play kits are full of Montessori toys for 6-month-old babies. They're good for baby's development.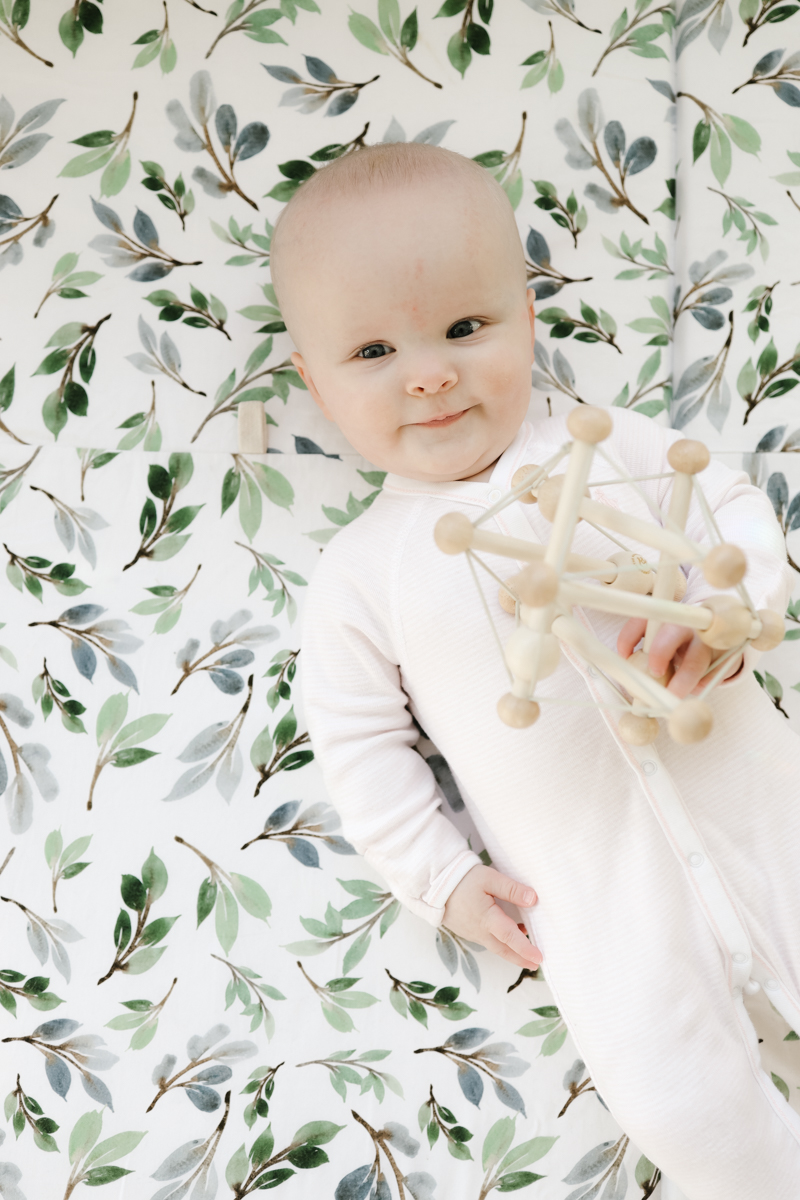 Baby Toys 6 Months +
Bee Crawl Toy
This is one of the best developmental toys and is one of my favorite toys for babies. It's great for gross motor skills and helps inspire pushing up, turning, and crawling. It's a musical toy and does have flashing lights but in the least annoying way possible. I highly recommend this sweet and fun toy.
Activity Center
Baby should really not be put in a position that they can't be in on their own (i.e sitting before they can sit or standing before they can stand) but sometimes, you need to put dishes away or shower, and I did rely on this activity center in moderation. It's the least offensive in design and is a fun way to keep baby busy.
Travel Toy
This is a great option for parents who are always on the go. It's really versatile – tie it to the back of a car seat, to a piece of furniture, fold it as a triangle, or use it as a mini play mat. It has lots of toys for baby to grab and a baby-safe mirror, too.
Tobbles Neo
This stacking toy is great for babies and toddlers. It made my list of best toys because we used it for well over a year and it's a safe toy that older siblings can enjoy with baby. The pieces are safe for babies but fun for toddlers, too.
Linkimals
These are annoyingly sweet and are fun for the first year and beyond. It's a great toy for babies and toddlers, too. My 2 year old dances along – it's so sweet.
What should I be doing with my 6 month old?
We put so much pressure on ourselves to do and be enough. You're doing great, and your baby will be fine if you don't check every single box. Here's what you "should" be doing. Love your baby, talk to them, and read books to your baby. Play, take them on walks, and smile. That's it. There's not the one toy that's going to make them a genius of a list of things you have to do to make sure you're doing enough.