The Best Toys for Toddlers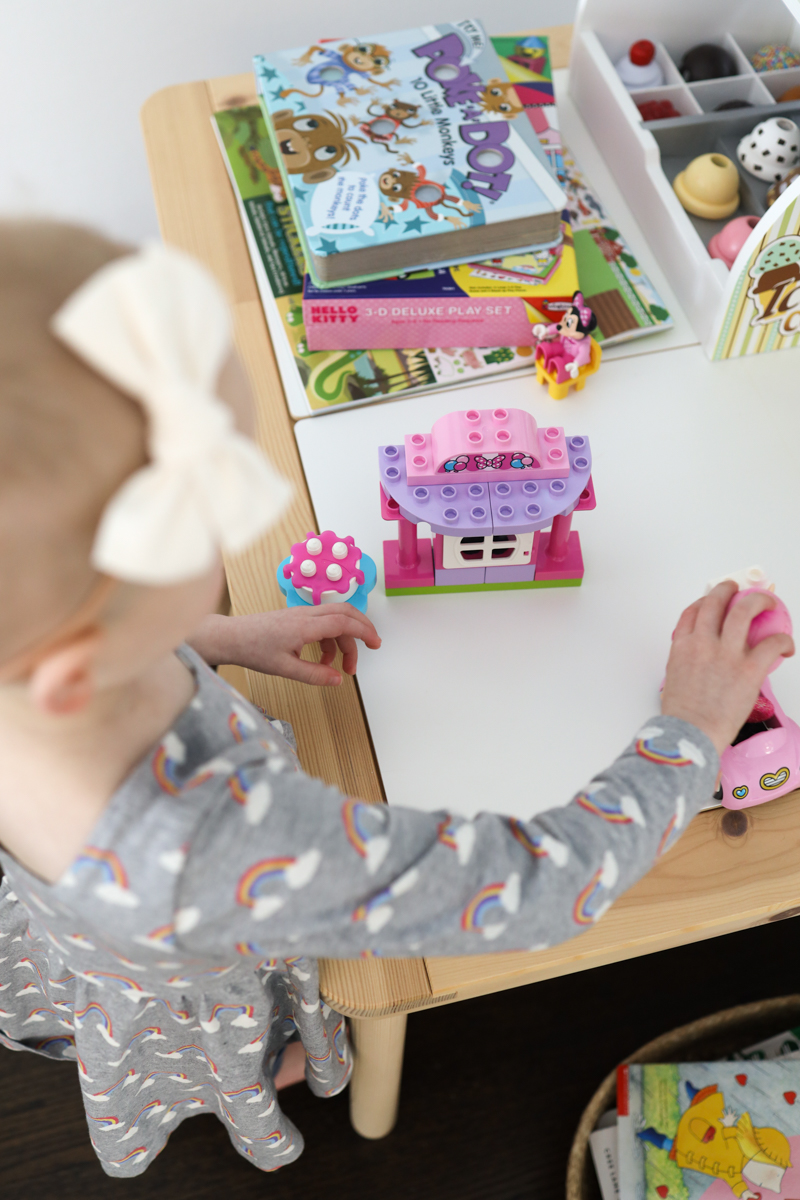 I've been meaning to share the toys that have kept our 2.5 year old busy during this pandemic. When it comes to toys for toddlers, there are the toys they with regularly – they keep them busy and engaged. The ones that are good for independent play. These single digit temps and what feels like endless snow has had us inside all day, so we're doing our best to keep things fun. And bonus: almost everything here is $25 or under!
The Best Toys for Toddlers (that will keep your toddler busy)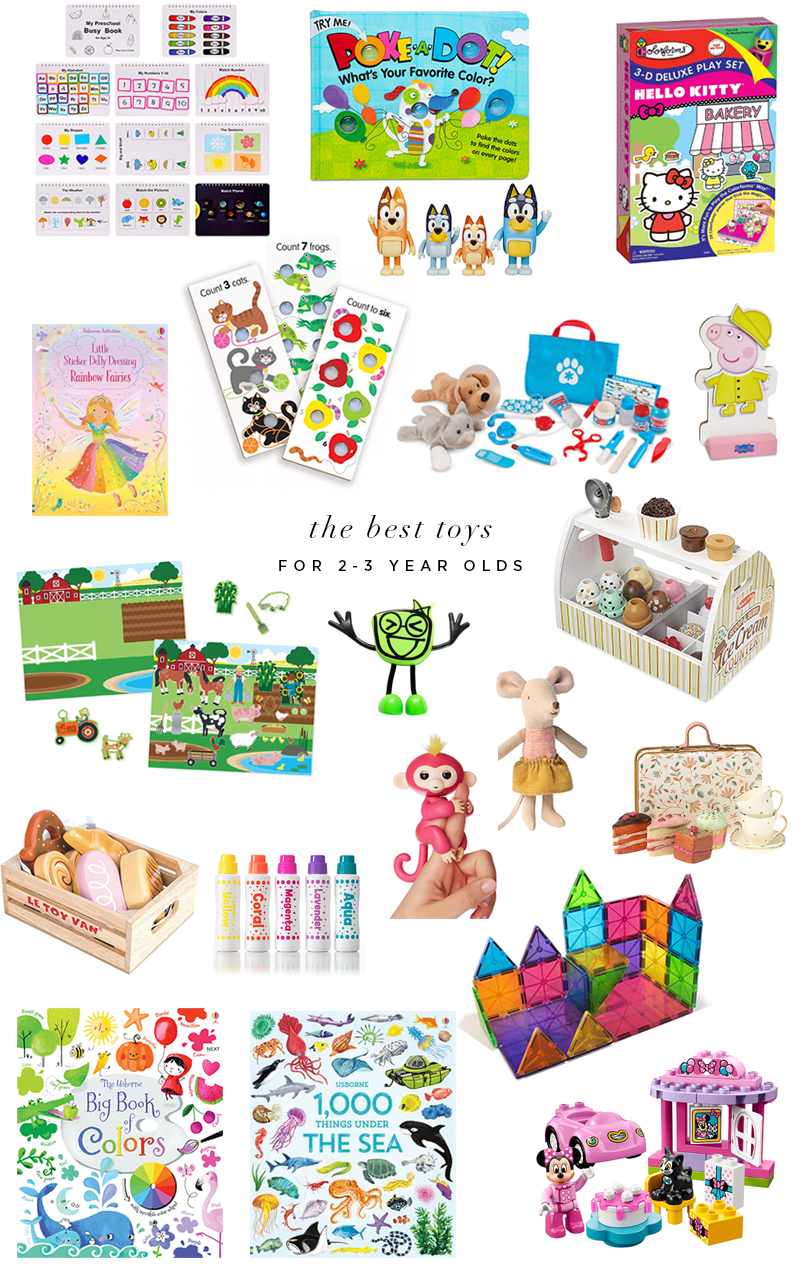 The Best Toys for Toddlers
Poke-A-Dot Books
My friend sent Margot one of these books and she played with it for 30 minutes, and will sit independently and play with it a few times a week.
Poke-A-Dot Number Cards
Since she loved the books so much, I decided to buy the flash cards. She loves them and is starting to learn letter sounds.
Duplo
At 2.5, we're just getting into Duplo and the character sets are the best. She will play with these independently for a while.
Interactive Monkey
This thing is a little (very) annoying but the amount of joy it brings is worth it.
Big Book of Colors
This book is great for learning different shades of colors and we use it to play I spy.
I Spy Books
Margot loves this series of 1000 things and like to learn new types of food, fish, etc.
Sticker Books
These sticker books are so much fun, but at 2.5, Margot does need a little help.
Reusable Sticker Pads
These are awesome and the stickers will also stick to glass! Great for independent play! Just peel the sheet around the stickers off and the stickers are easy for little hands to remove.
Busy Book
A wonderful learning tool. Learn colors, numbers, shapes, letters, and seasons.
Mouse in Matchbox
We love our Maileg mice. They are definitely a toy that will grow with your toddler.
Cake set for Mice
I thought this was a full-size tea set but it's a tea set for mice. Still so sweet, and one of Margot's favorite toys. I bring it any time we go to the hospital and we have mini tea parties.
Wooden Play food
She loves any and all wooden play food.
Ice Cream Counter
This toy has been a favorite for maybe a year now and gets used a few times a week. I can't recommend it enough.
Light Up Bath Toys
If you struggle with bath time, this toy will help end the fight to take a bath.
Bouncy Cow
We needed some PT and this toy has helped a lot with jumping.
Trampoline
Help toddlers get their energy out when it's too cold to play outside. Also great for PT.