My First Chicago Apartment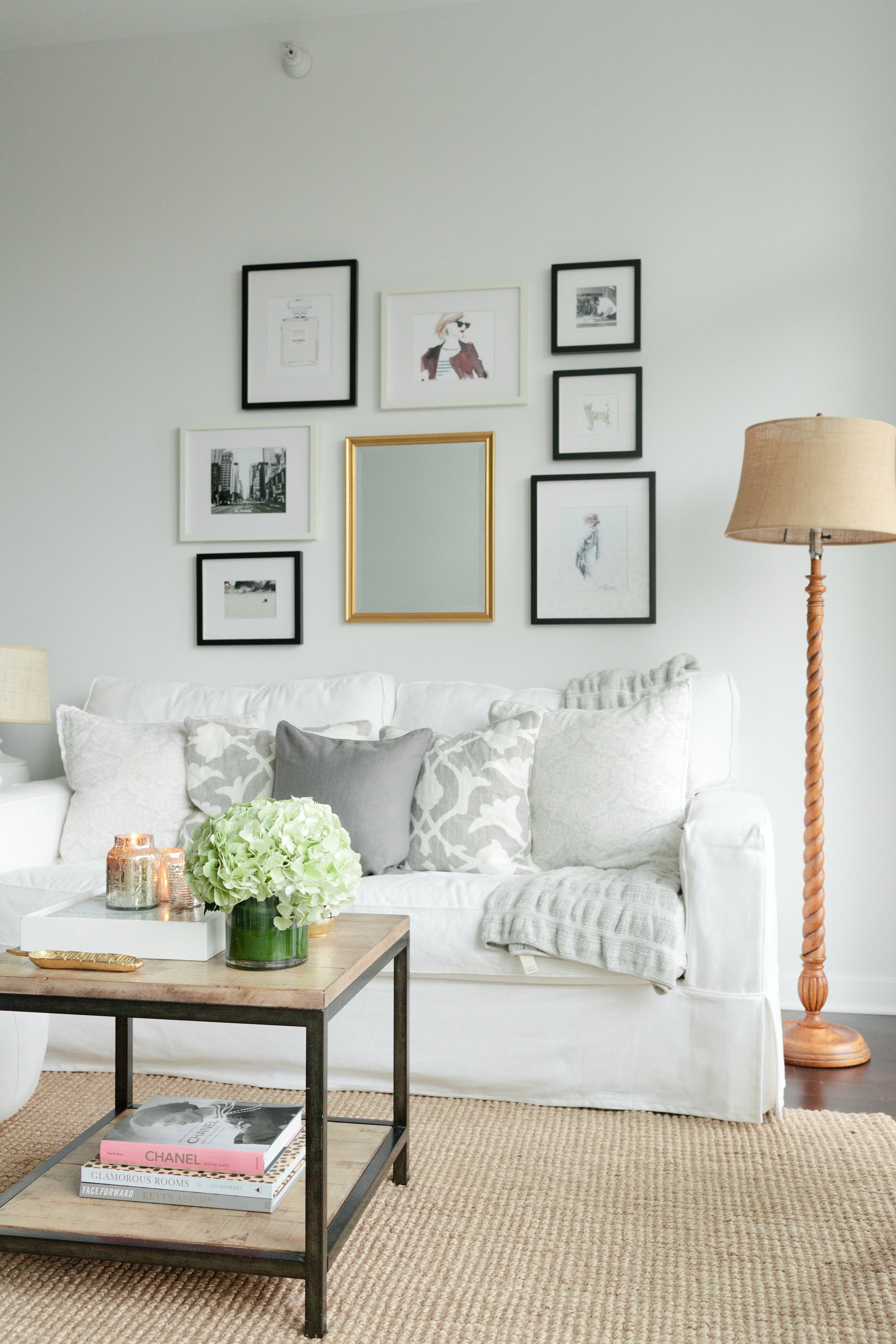 I'm taking a look back at my first Chicago apartment, located in a brand new, very modern high-rise in River North. The actual unit wasn't very "me" – it featured modern, dark, kitchen, a wall of very large, modern windows, but I loved it. I was new to Chicago and wanted to feel safe in a high rise, and loved that everything was new and clean (and the in-unit washer and dryer ultimately sold me). This little place was home. My first home in the city I've made my home – where I started my second and third businesses, met my husband, and grew my family.
When I look at the decor, it still feels so like me, even 10+ years later. A younger me, but it's still me. A white sofa, jute rug, vintage lamp and mirror, and the same lacquer media stand that is currently in our basement playroom/family room. I loved that sofa and only sold it after coming out with a collaboration with a furniture brand, and honestly regretted the sale since. This sofa was so comfortable and so well-made. It's still available and I'd still recommend it. I wanted to invest in quality pieces that I'd own for a while, so I slowly purchased something new every few months, when my budget would allow for it. This was shot more than a decade ago, so I'll link what I can at the bottom of this post.
My First Chicago Apartment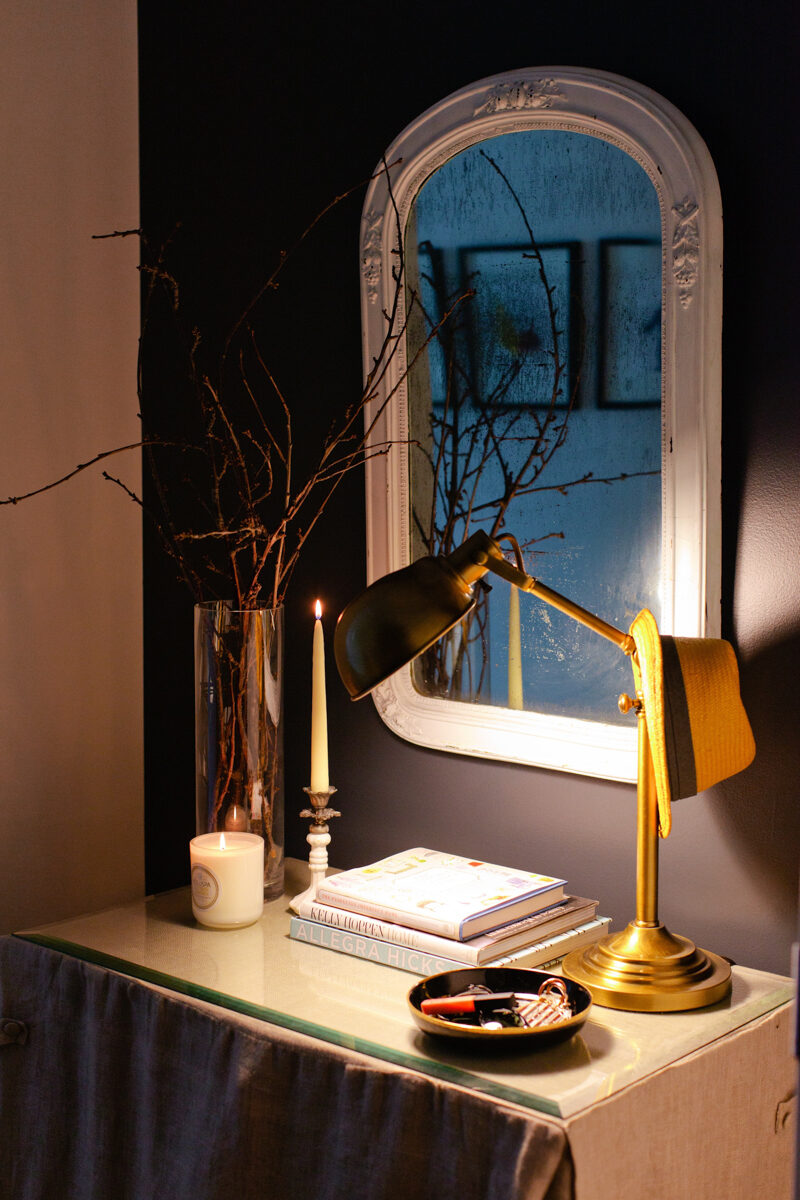 About My Apartment
It was a jr. one bedroom, coming in at just under 600 square feet. I lived on the 7th floor facing a park and river, and could see movies in the park from my little balcony all summer. Just thinking about it makes me miss being downtown. As much as I love the charm of an old home, this apartment really was the perfect place to start my life in the windy city over a decade ago. Although my living room is just a few steps away from my "office" (a small area between the kitchen and living room) I did my best to make it feel like its own little space.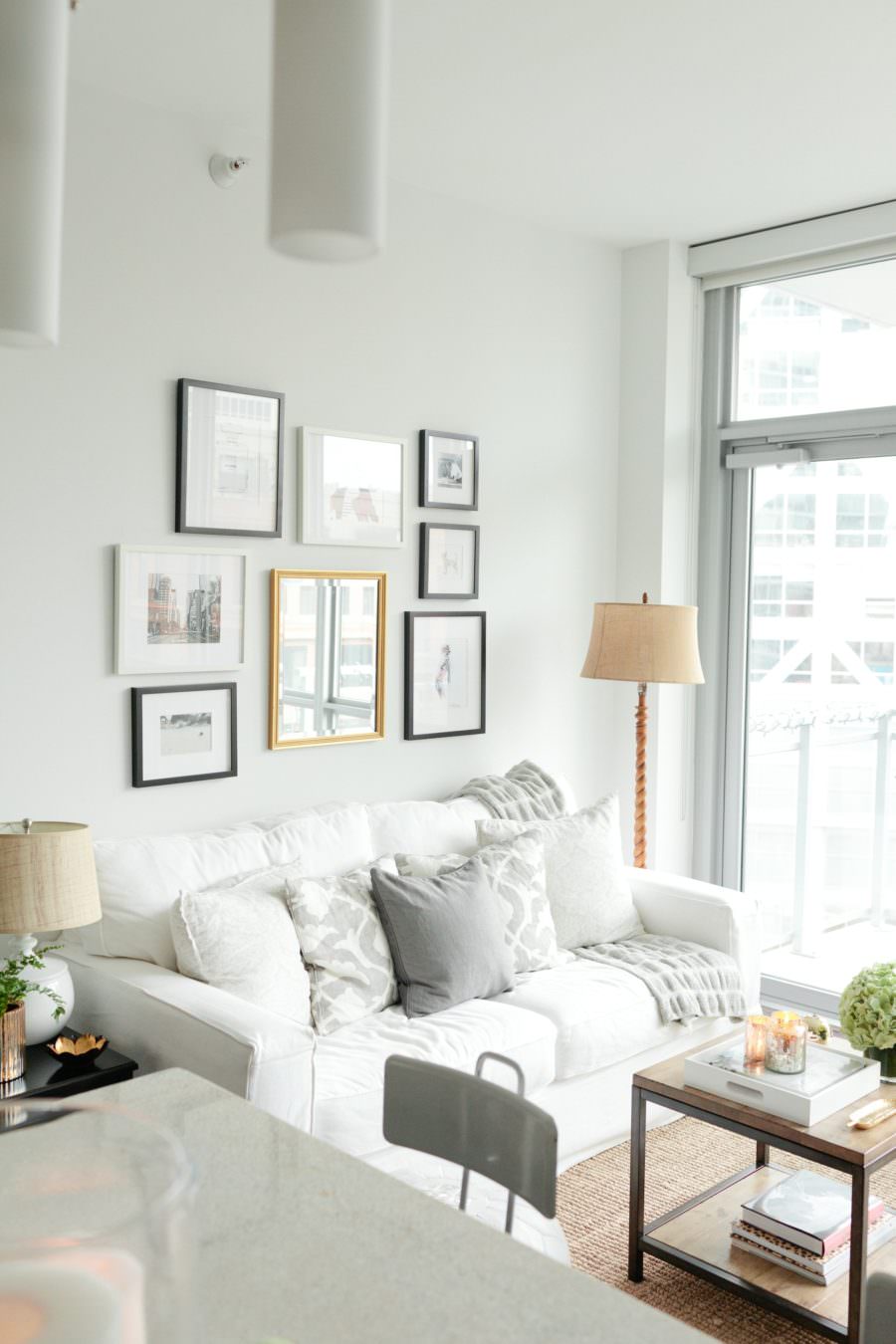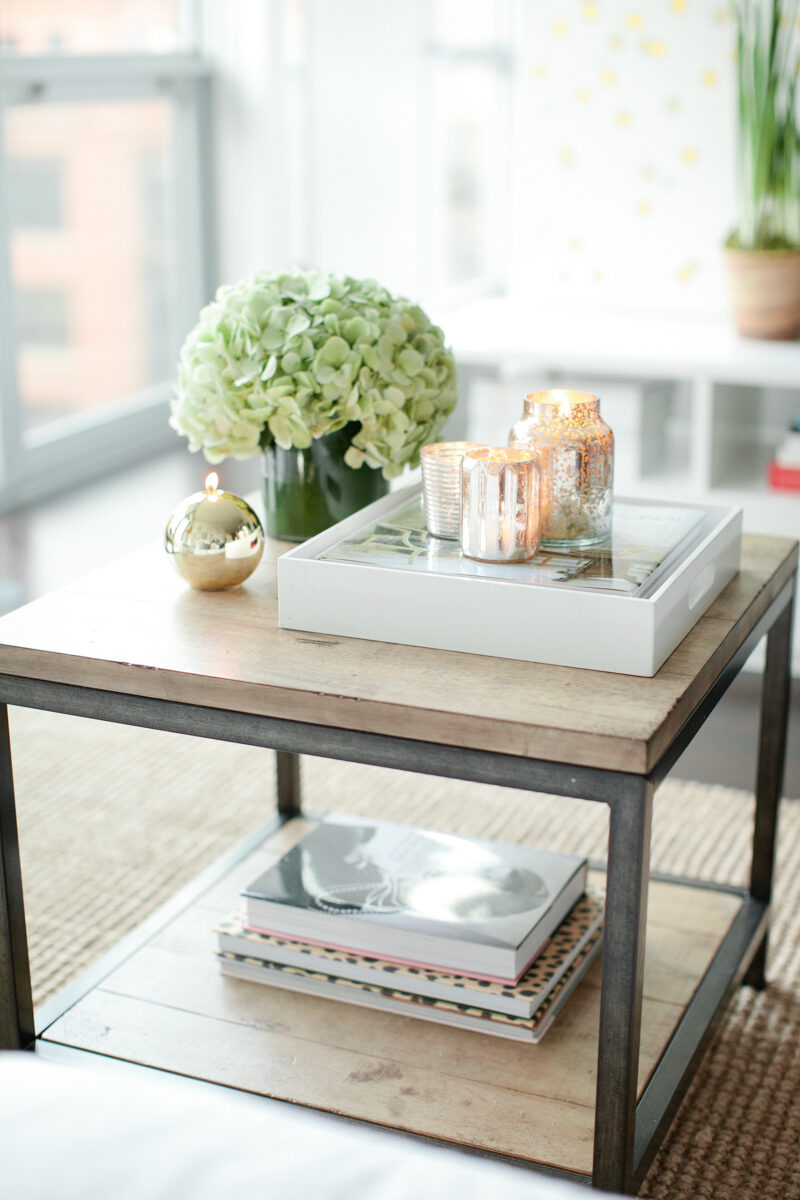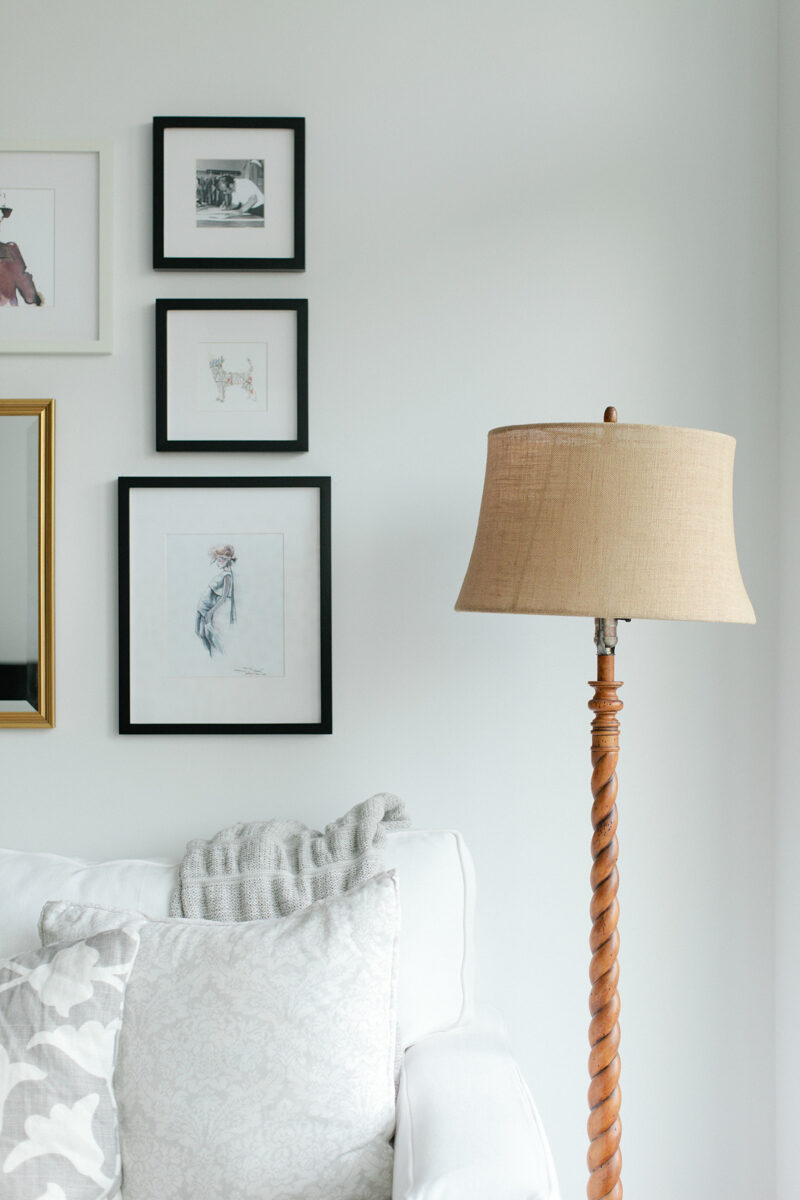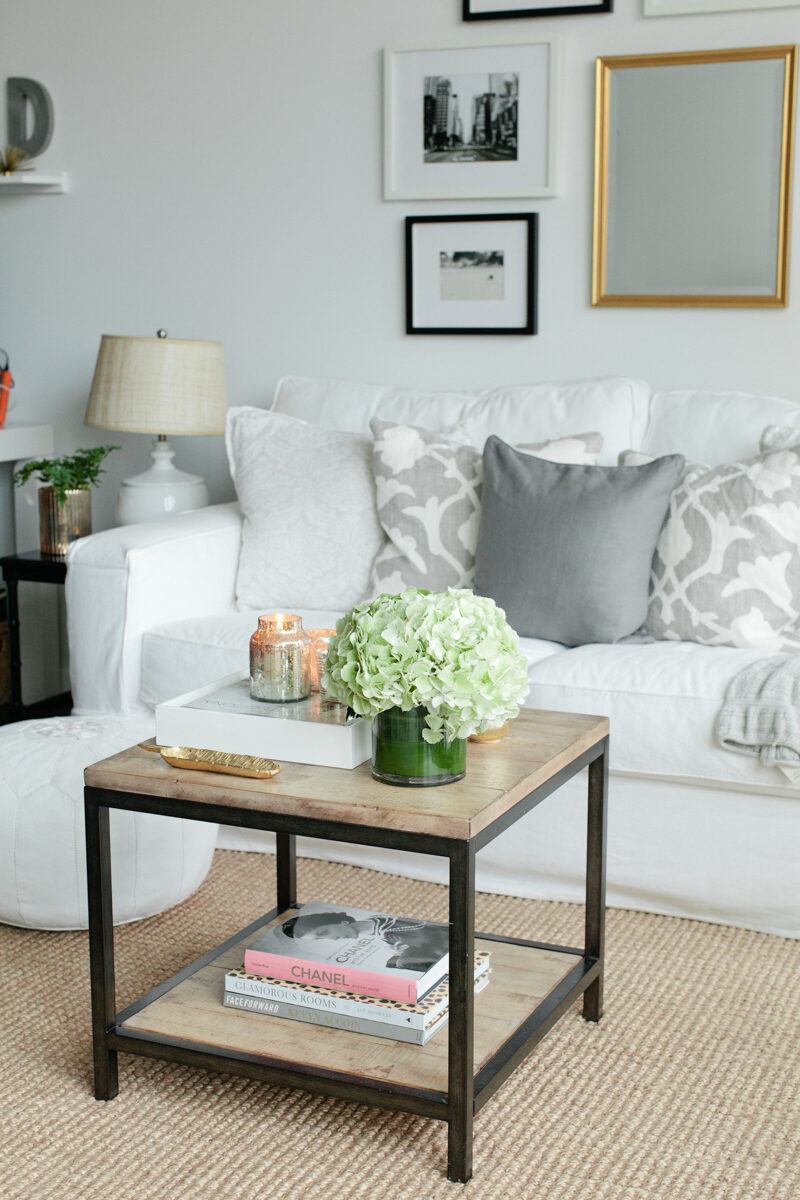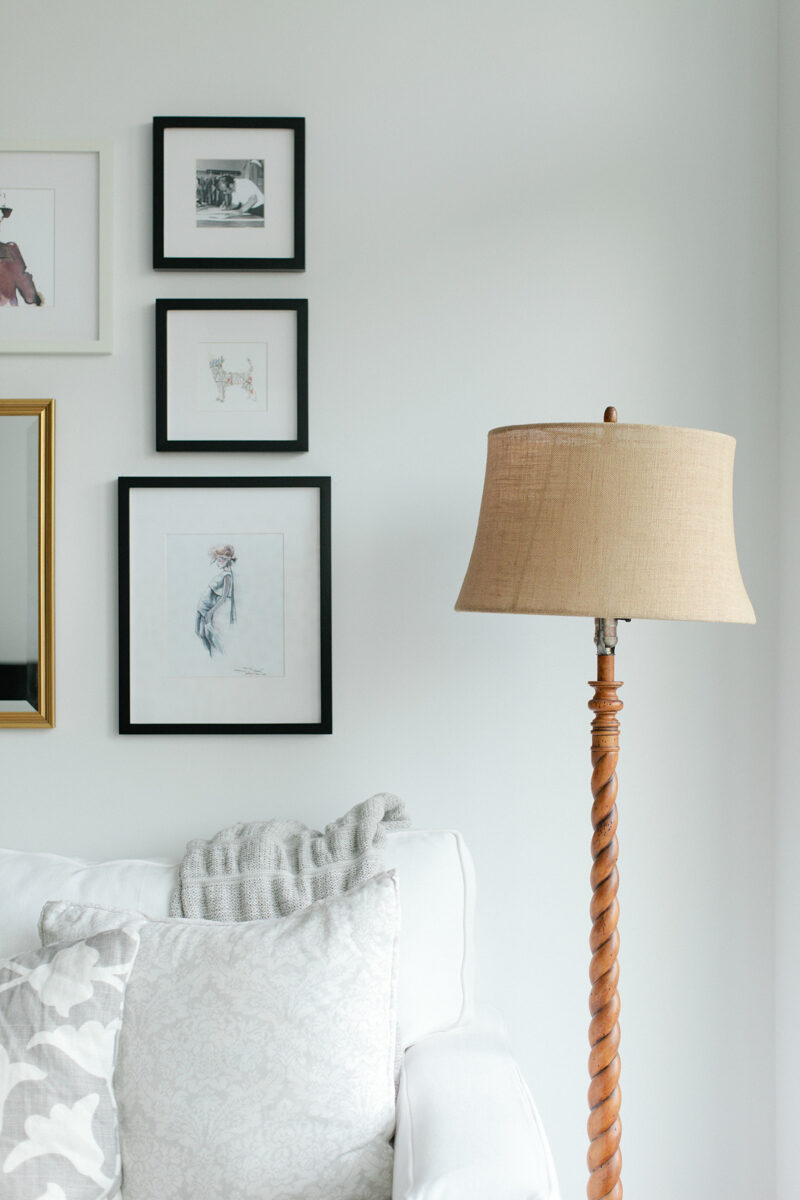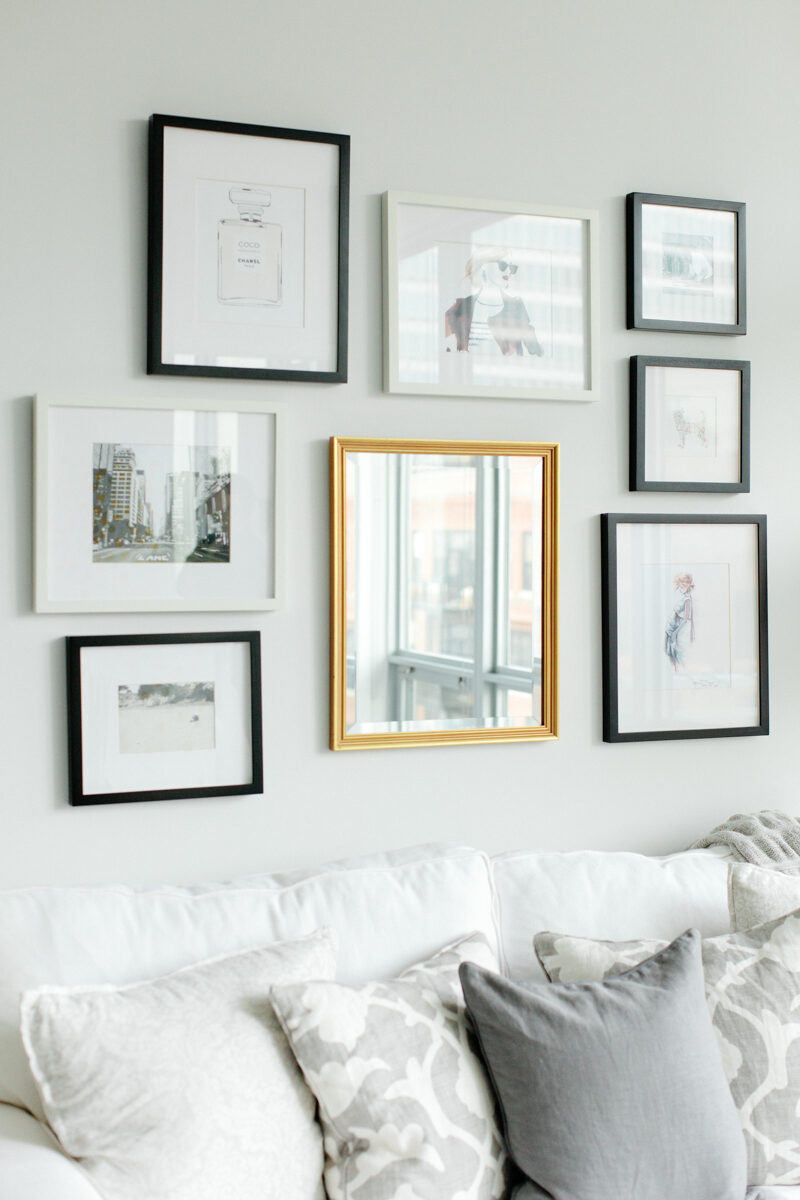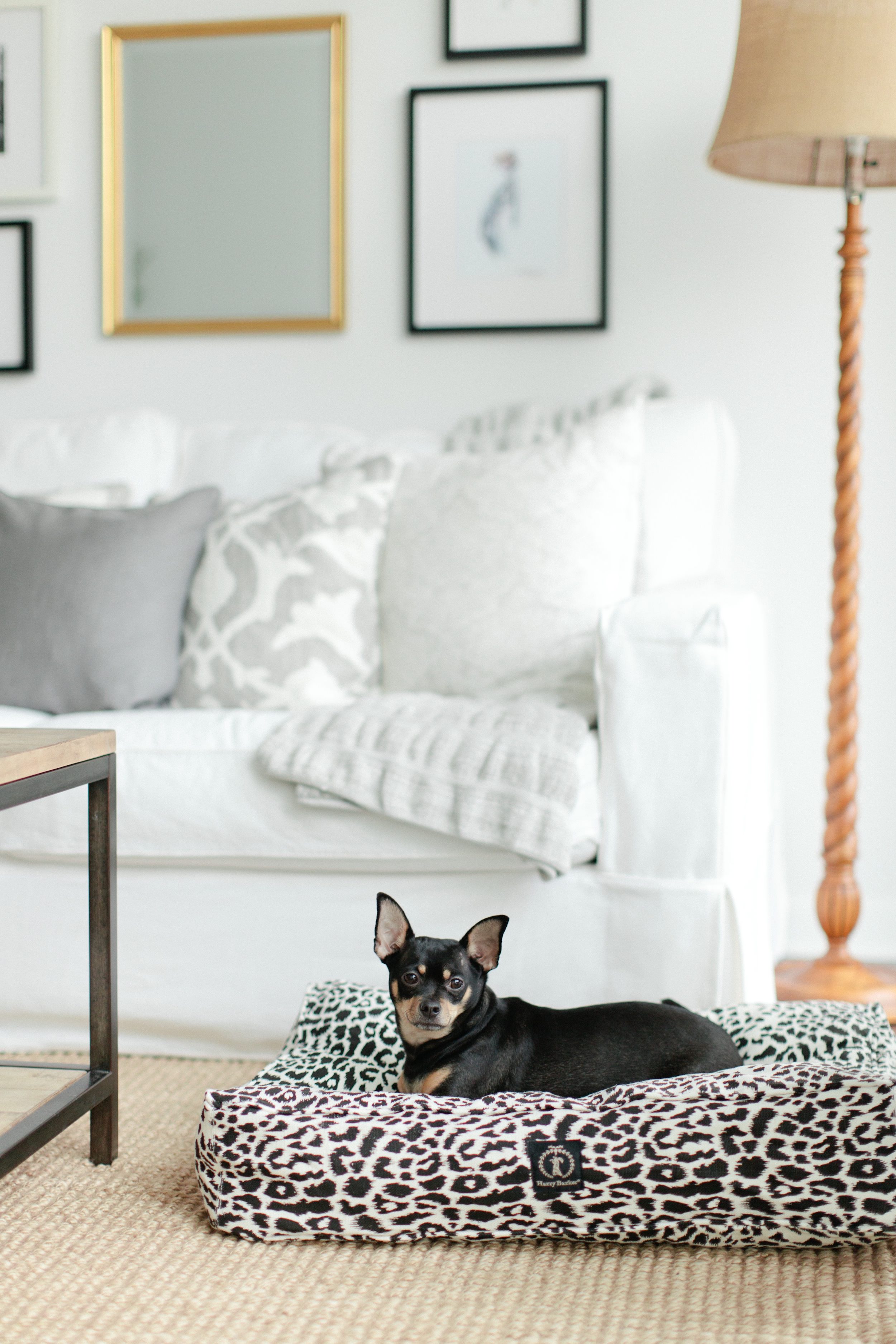 Buying a white sofa made me a little nervous, but the slipcover is washable and Buddy knows three important commands.
1. Get off the couch / he is allowed everywhere, but I prefer that he not jump on the cushions after a walk
2. Get on your blanket / said so he will sit on his blanket on the sofa as opposed to my cushions
3. Take your treat to your bed / he now takes his treats directly to his bed to avoid getting crumbs everywhere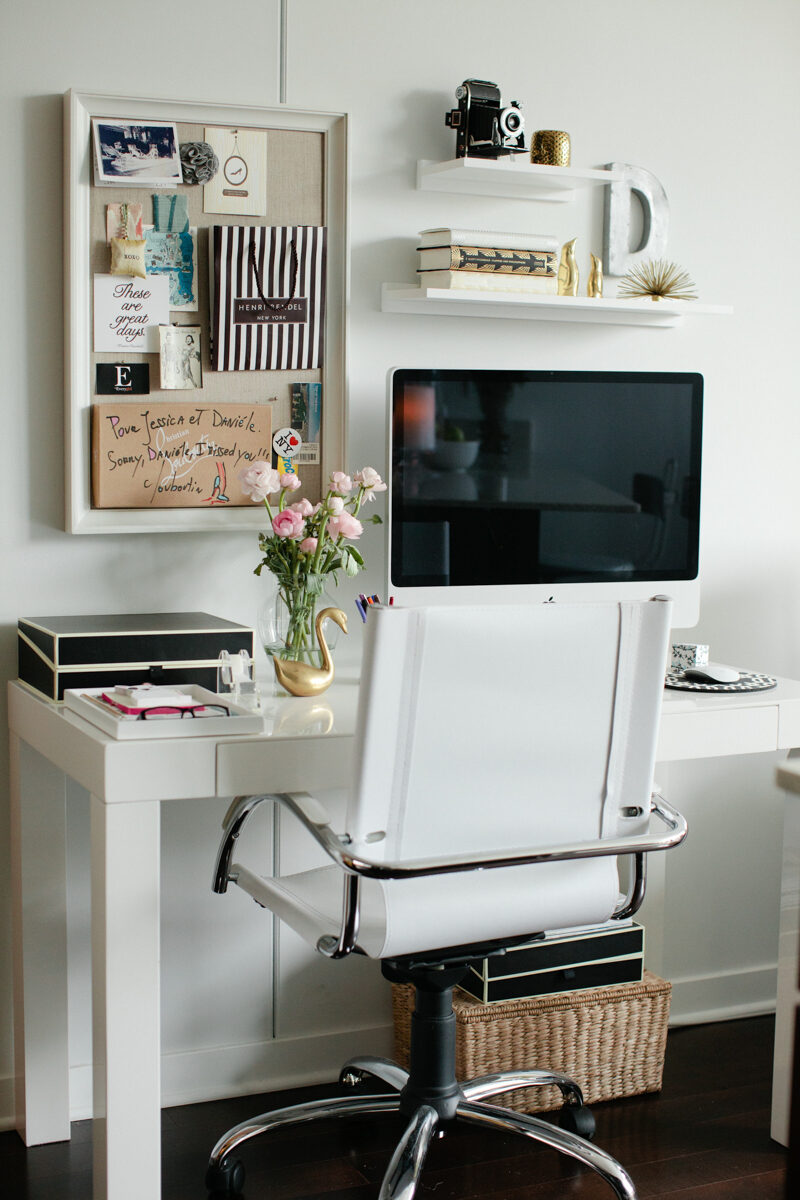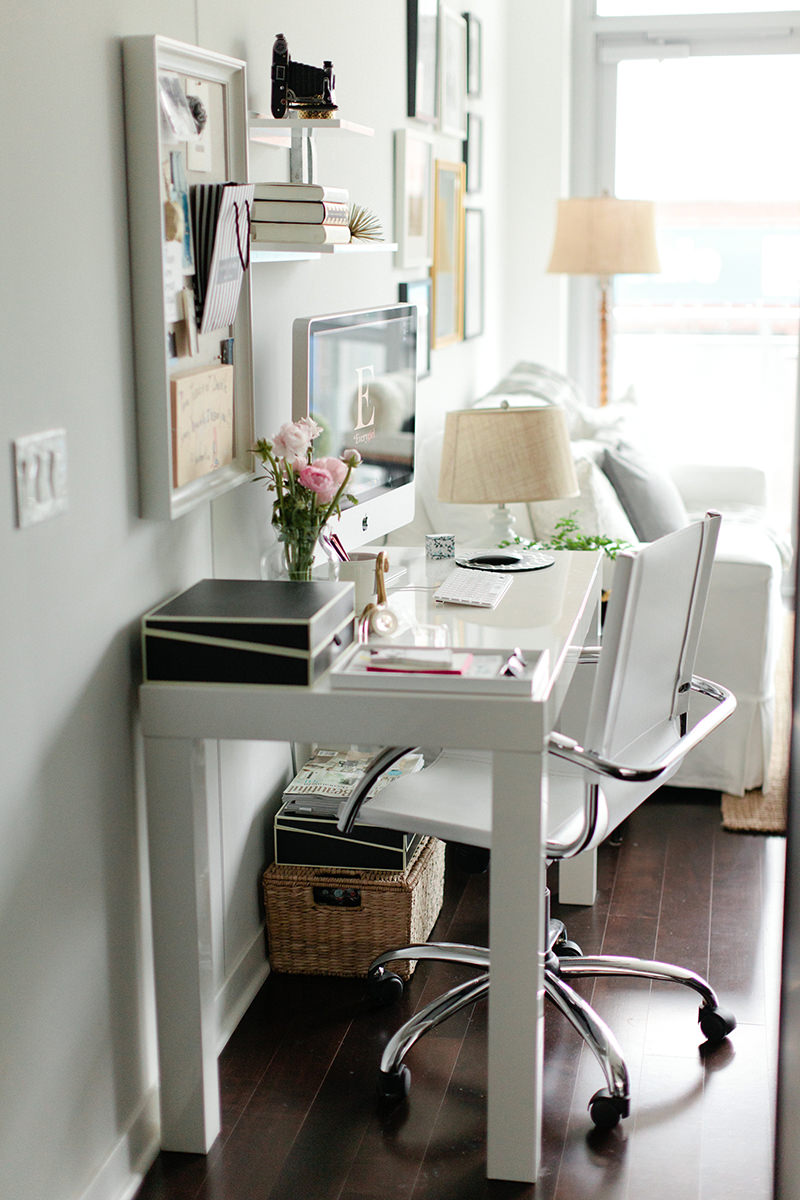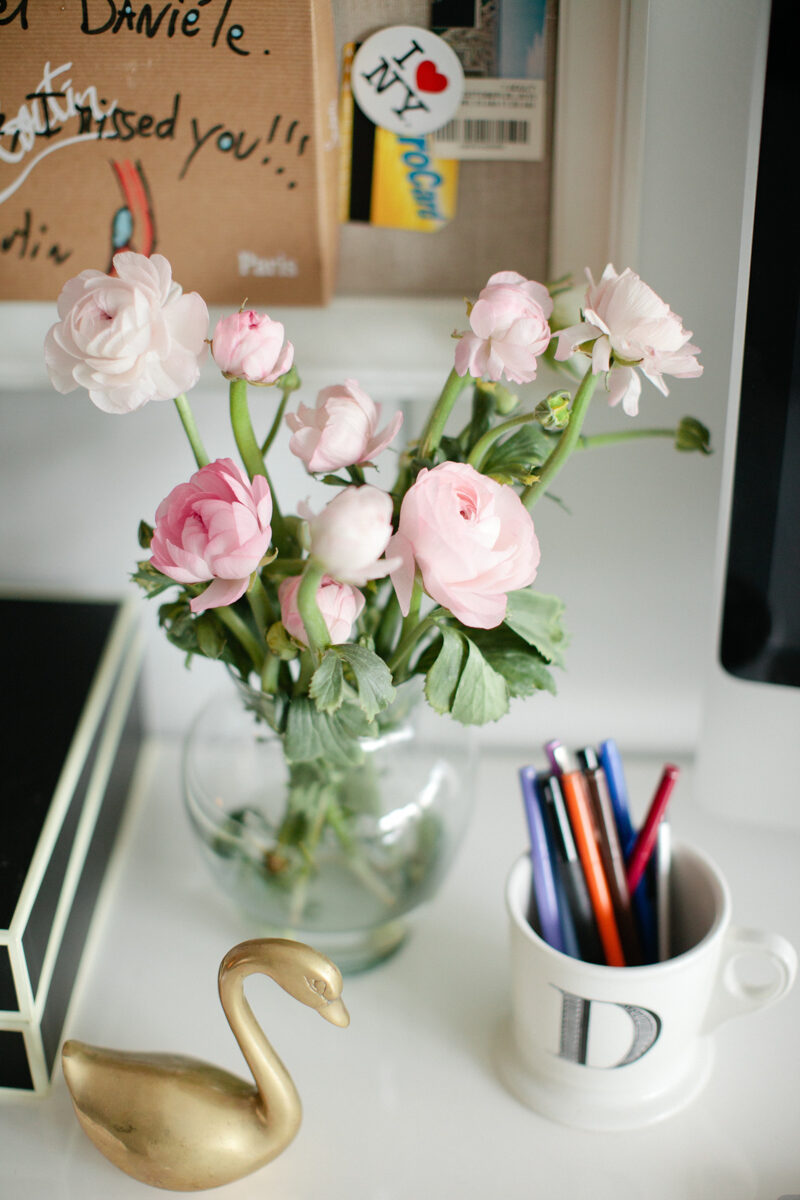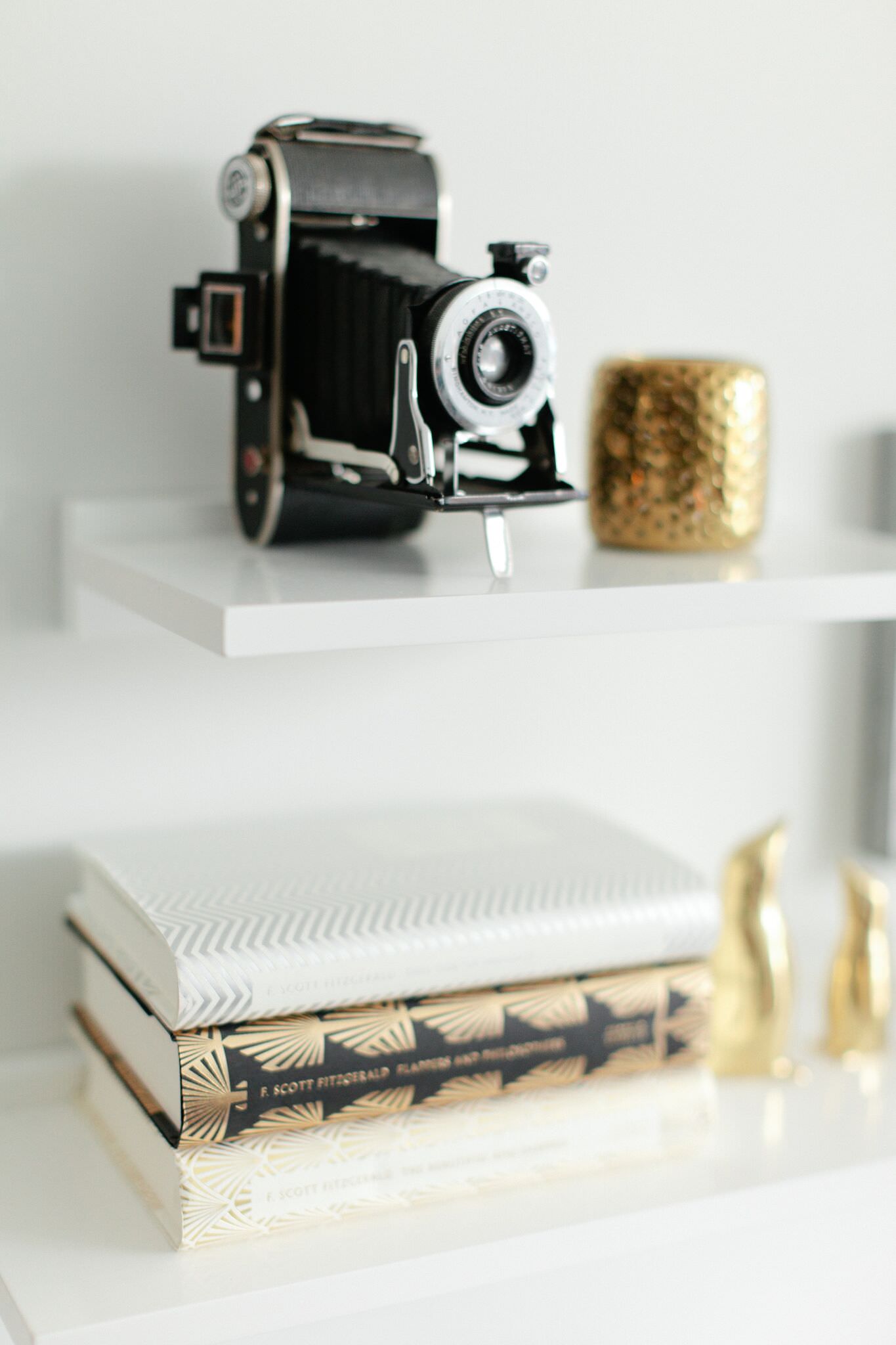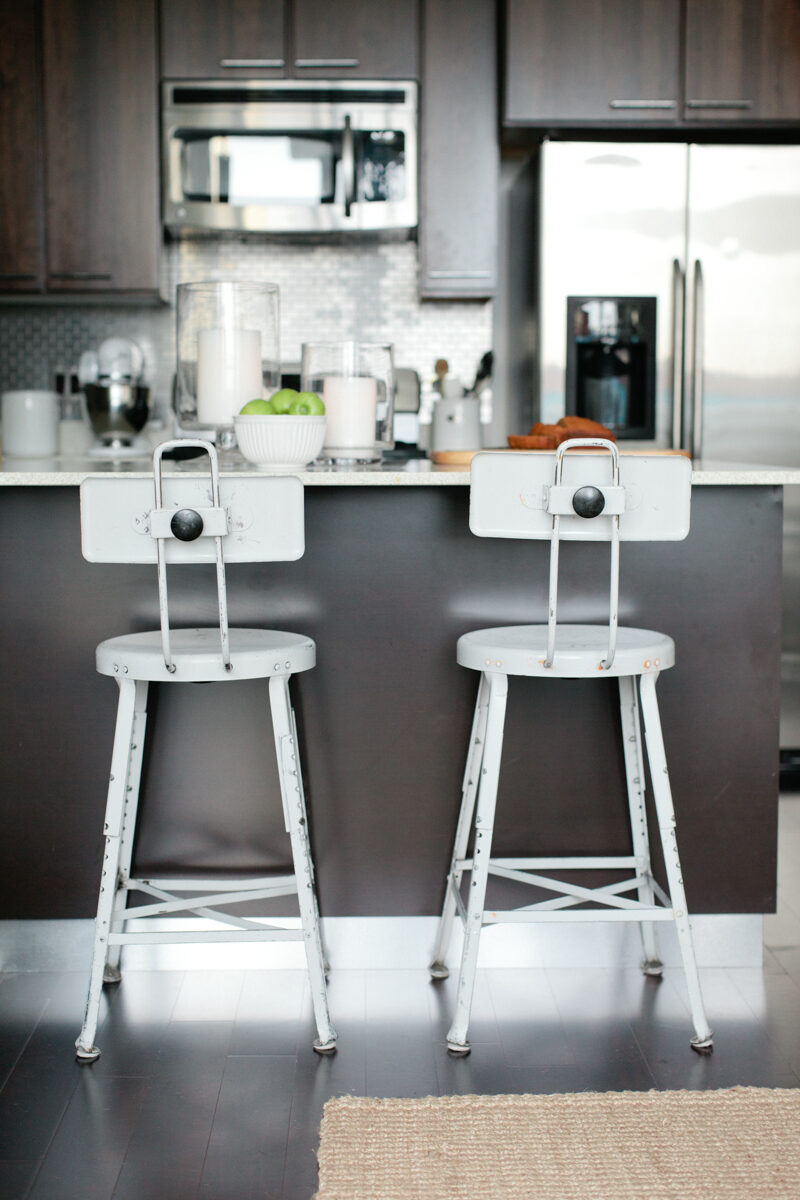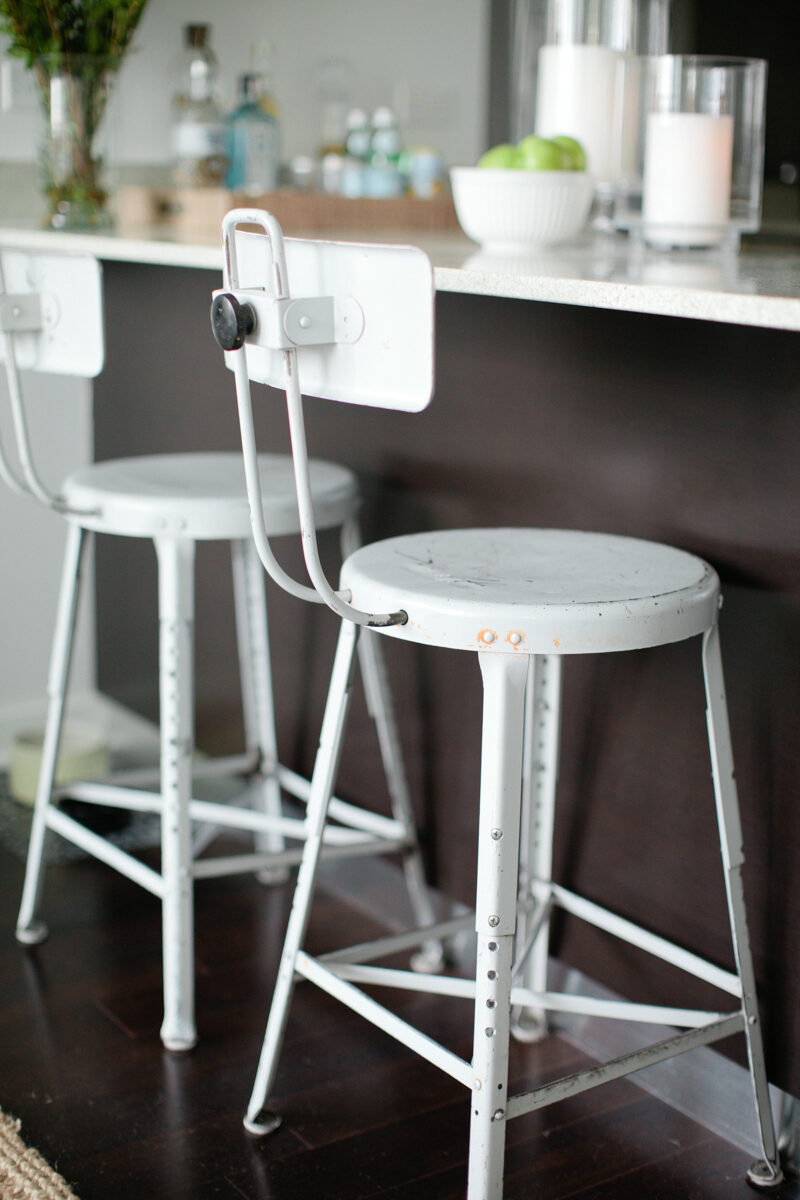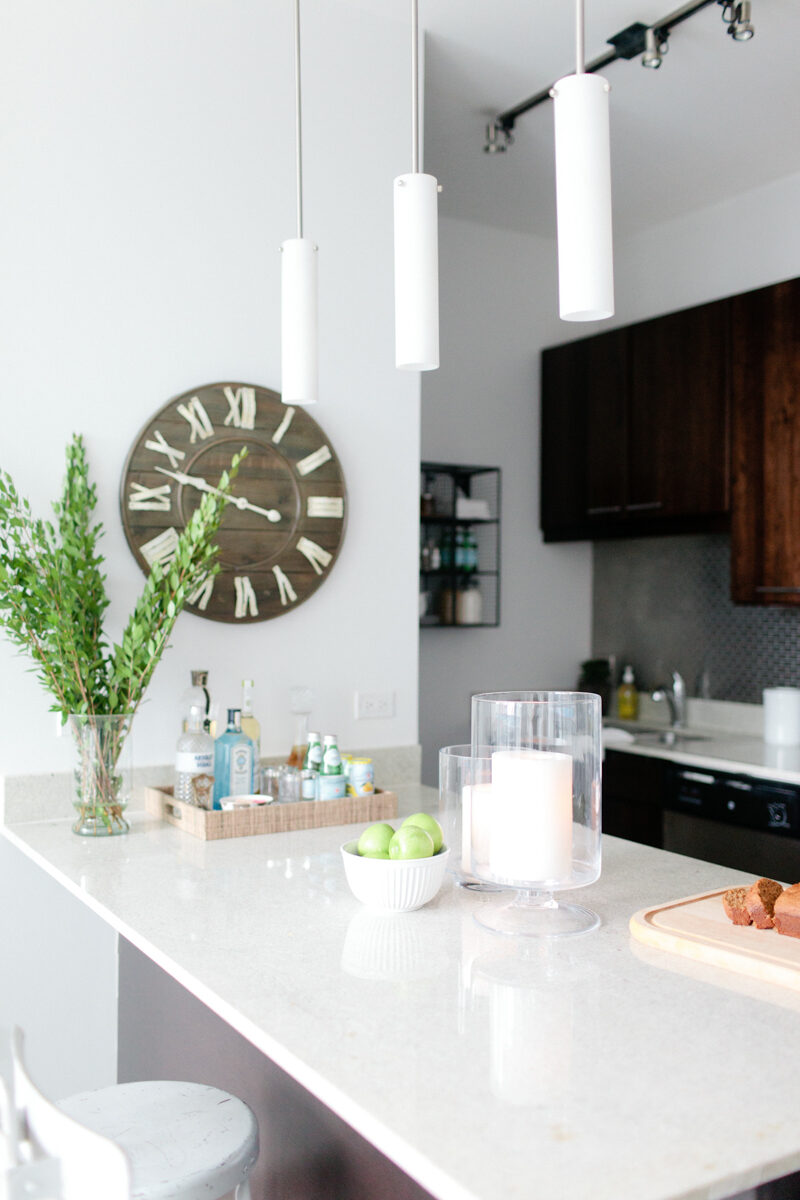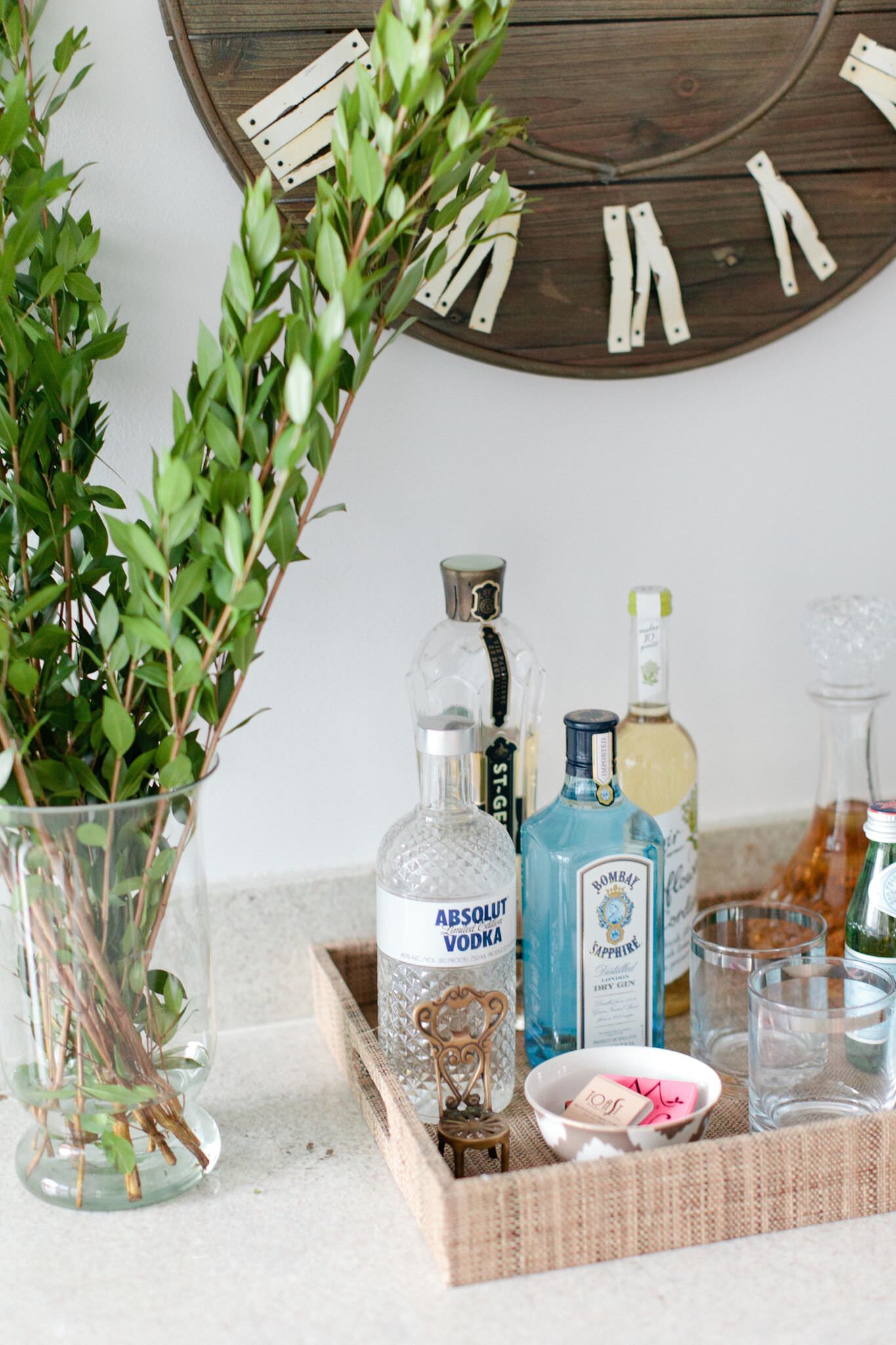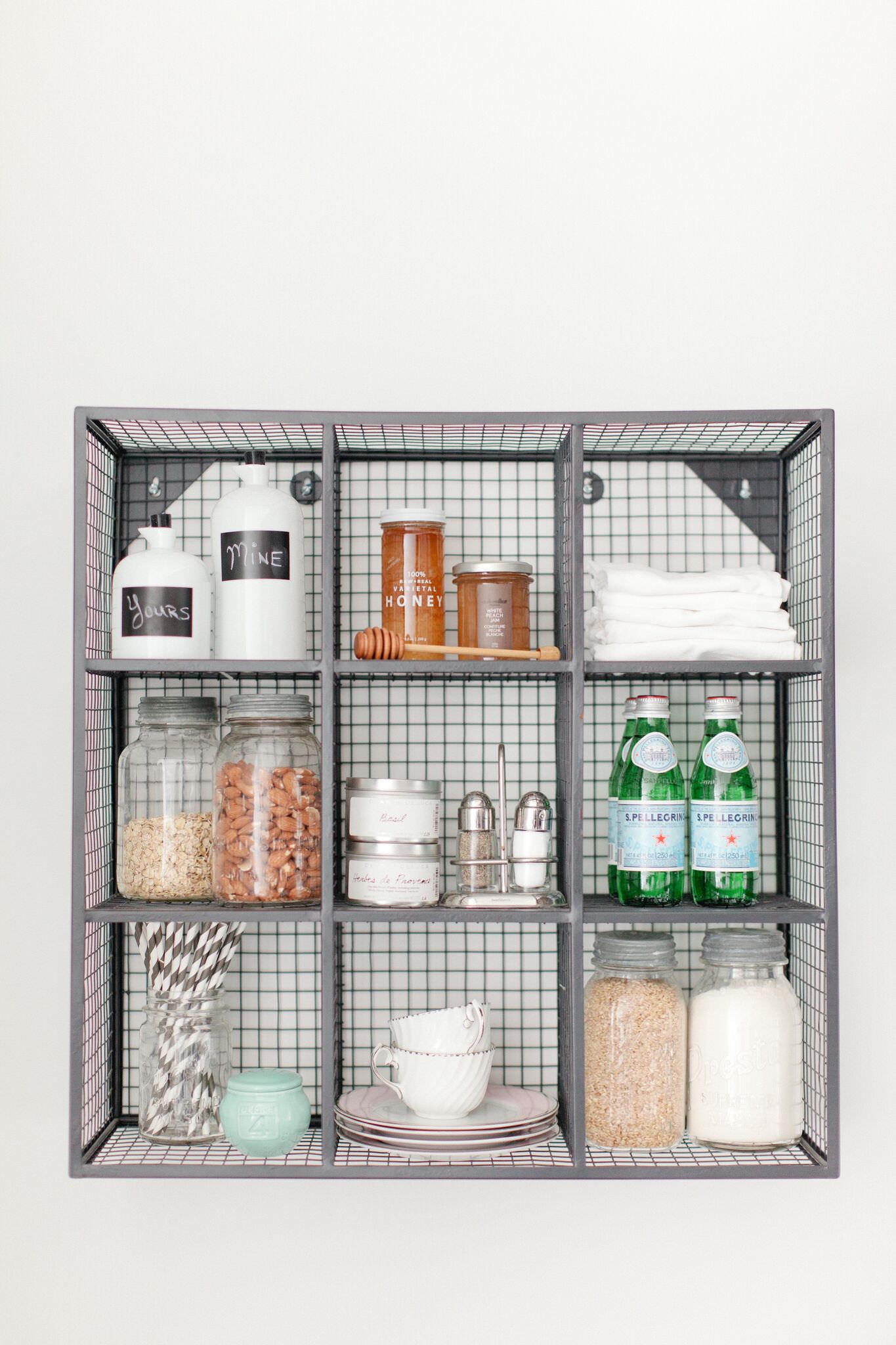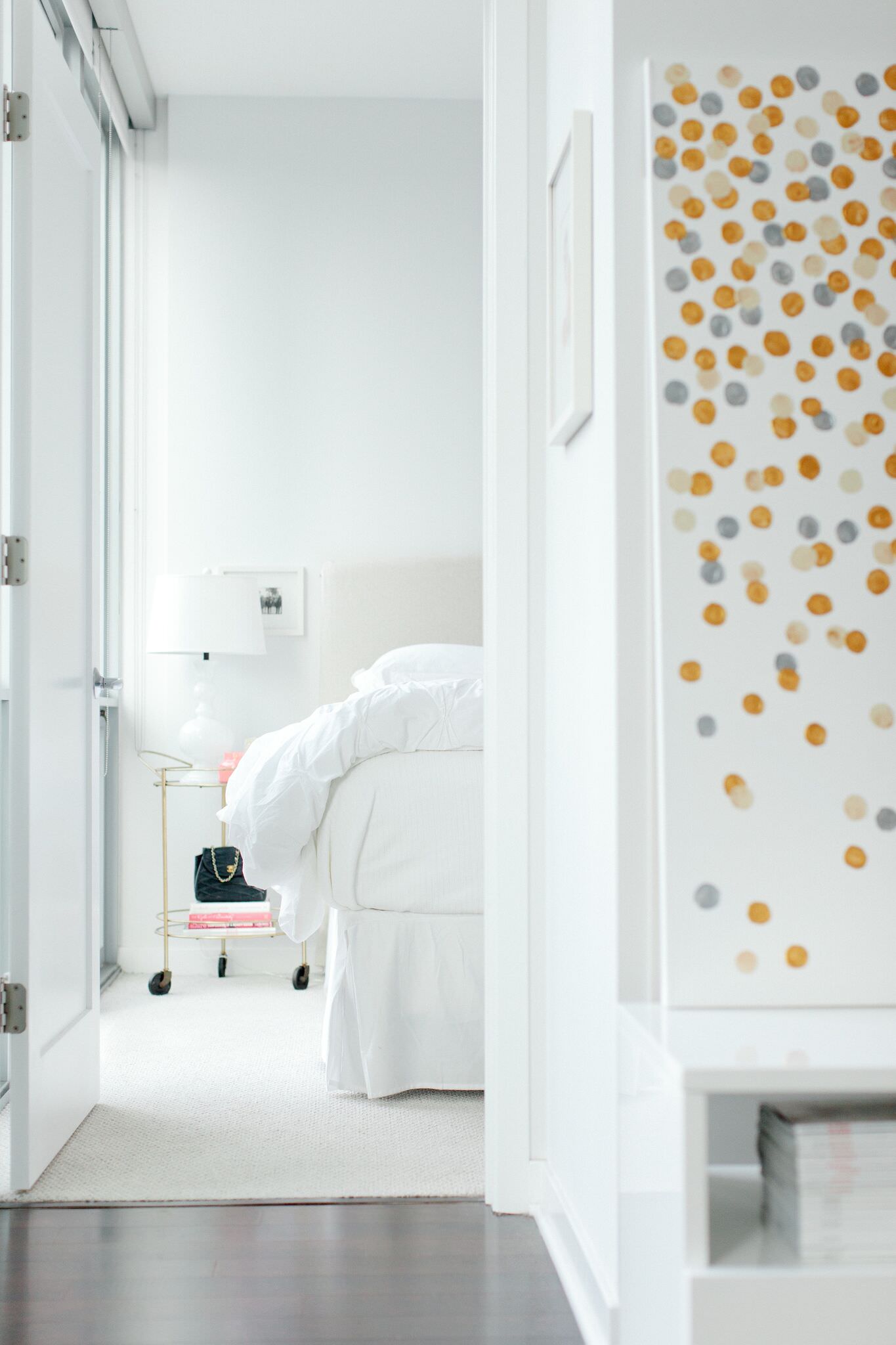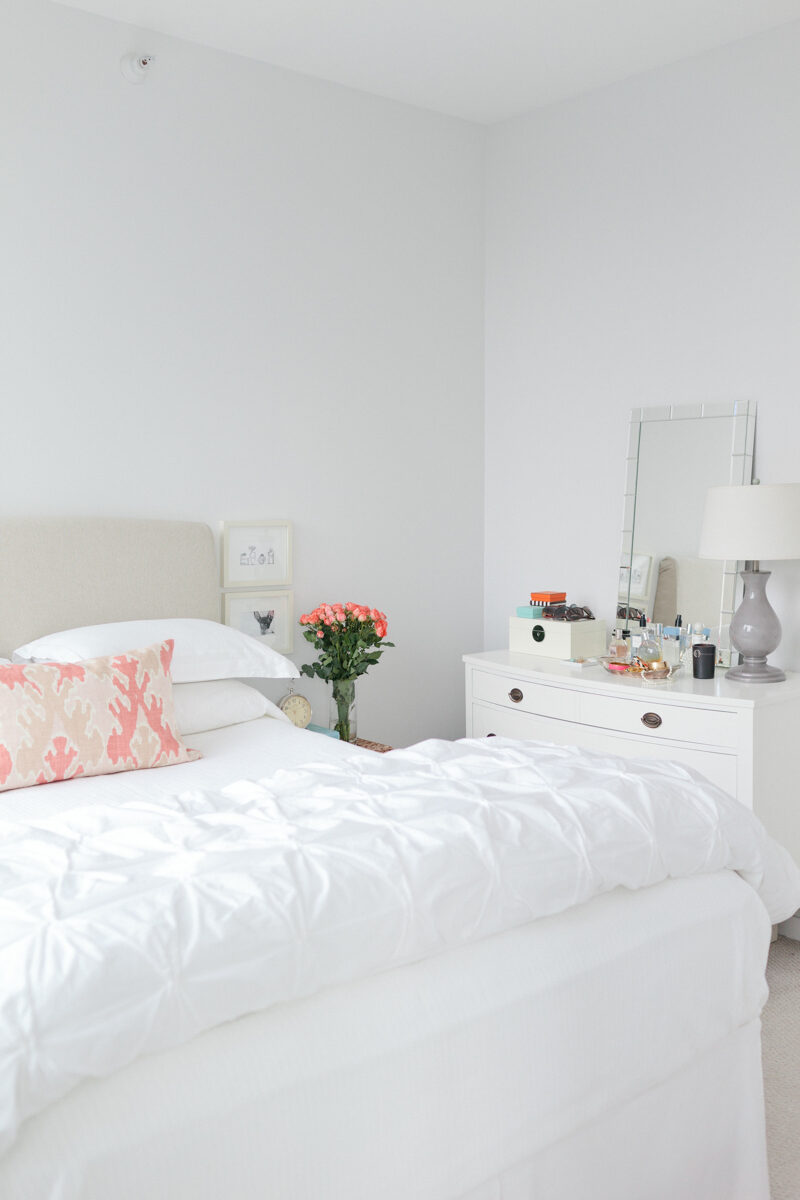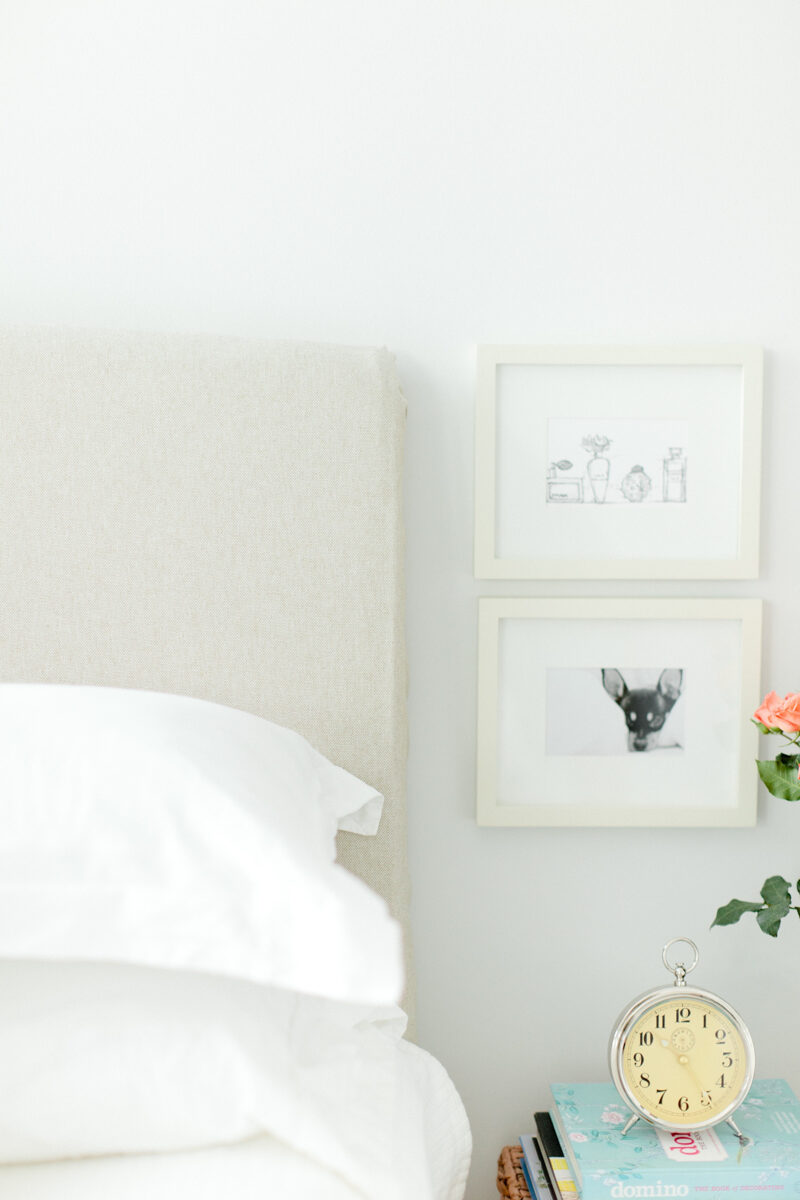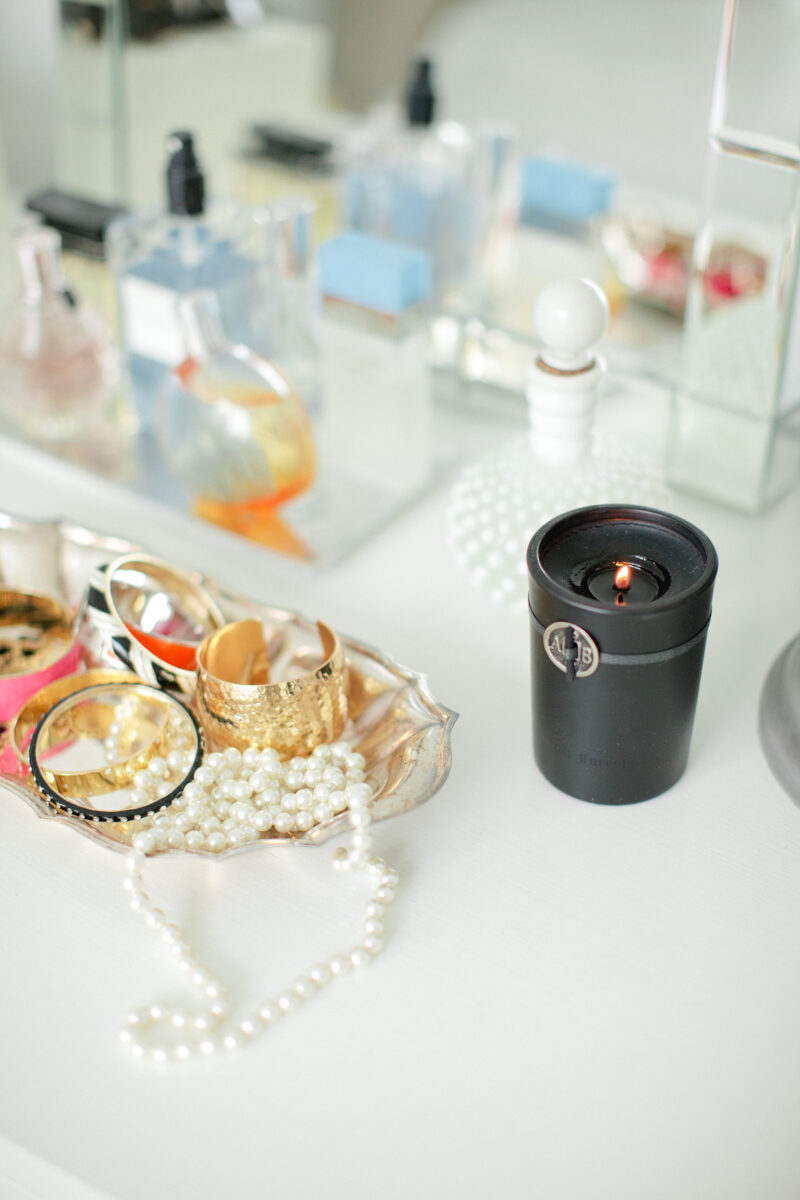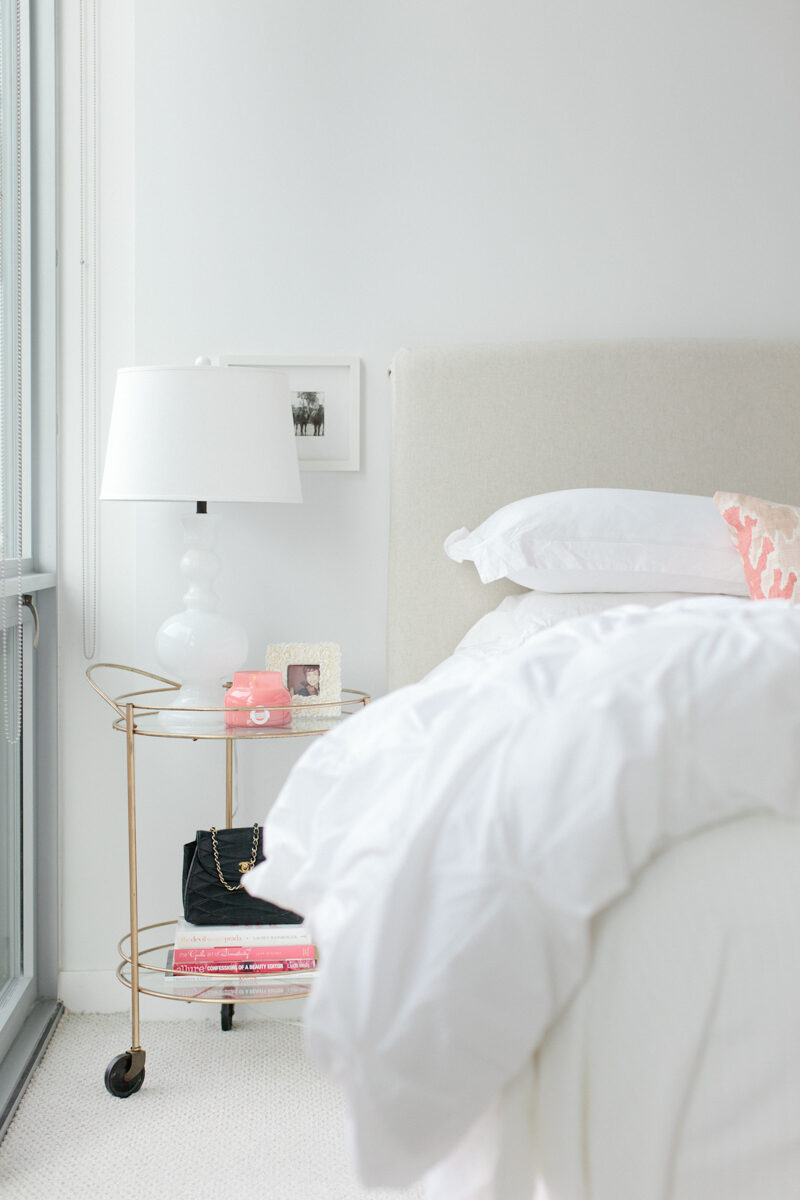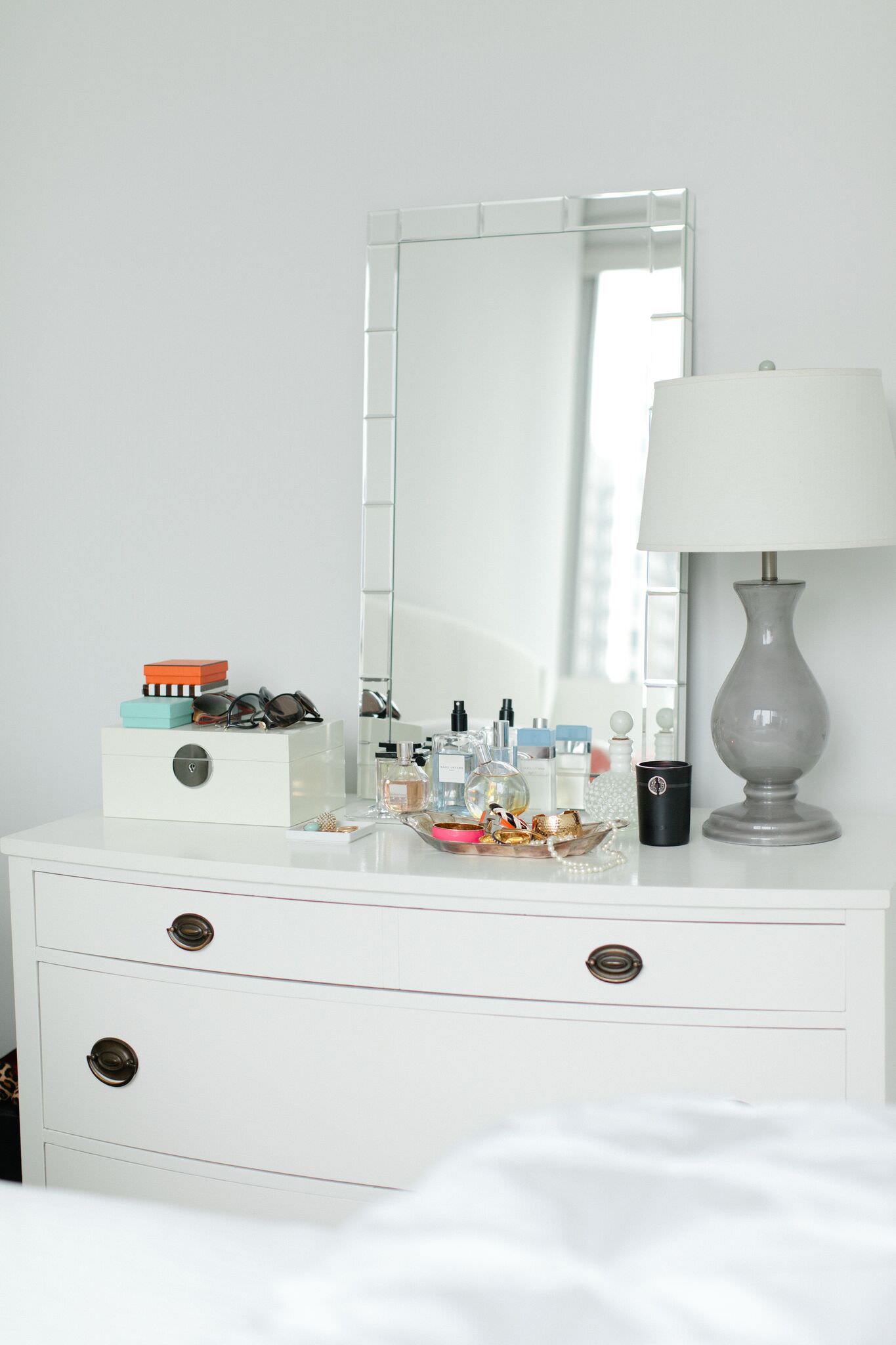 Shop My Home Tour
Square arm sofa
Gallery frames
Lacquer tray
Jute Boucle rug
White lacquer desk
Lacquer media stand
Vintage finds purchased from antique stores and an antique market:
bar cart/nightstand
dresser
floor lamp
gold mirror
barstools
My friend Crystal founded Rue, and it was an honor to feature my home in her magazine. A mutual friend introduced us on Twitter, and I invited her to join me in Oprah's audience. Colin Firth and Tom Ford were the guests & we sat in the first row. True story.