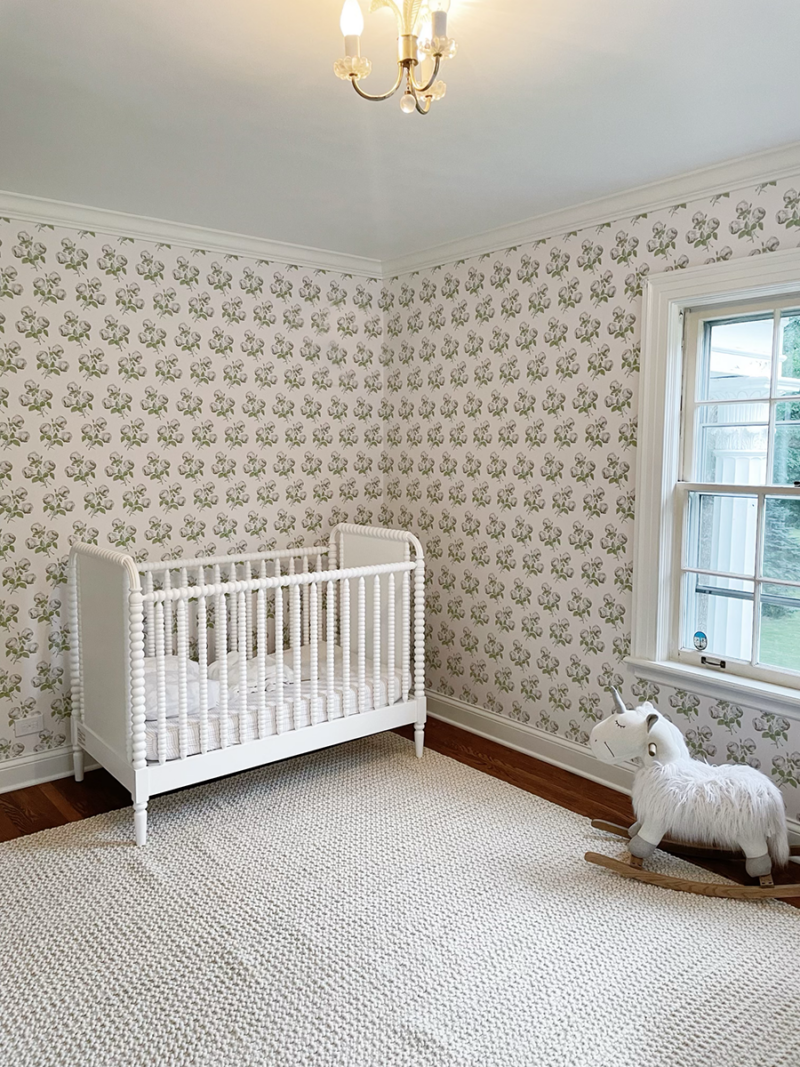 I never want to move again. Ever. I couldn't be happier that we moved, but the packing, moving, unpacking, and making a house a home process is so much work. We've made some serious progress and there's still so much to do. I feel eternally behind and checked out on work, have 12 hours of childcare this coming week, and am hosting friends for the girls' birthday party in less than a week. So here's my Weekend Reading: 7.17.22.
Weekend Reading: 7.17.22
I can't quite keep up with Instagram DMs but saw a bunch of Qs come in about the house – sources, white paint, who installed wallpaper, etc. So I put together a blog post to answer all your questions about the new house.
Kate's wallpaper is up and I love it more than I thought I would. She won't stop talking about her flower room and said it's "best whole world." So worth it. I shared the paper and our installer (a mom starting her own business) in this post.
Margot's last dose of oral chemo is less than a week away! It's so surreal. A week from today, she won't take oral chemo for the first time since Feb 2021. Conor and I are both feeling some shock and disbelief. We are so grateful and relieved but we cannot believe we're (finally) here after over two years.
Big (huge) news! We booked our first post-treatment trip! I can't believe it. And we're about to book a second. I am so nervous to travel but we'll be masked and have to start living again. And after years of isolating, my girls deserve it. We do, too. Here's a (very obvious) clue. I am having way too much fun with this.
Just bought these for some upcoming travels. We'll put one in our checked bags so we can locate them if they get lost.
My friend Monique collaborated with Volition Beauty to launch a (clean) chocolate macadamia mask, and it's available for preorder!
I've been wearing this summer dress a lot lately. It's so light and easy to wear. I have it in this pattern, too. For those who asked, this is my favorite strapless bra.
I'm on an Asian salad kick but am trying to clean things up a bit, and this paleo version looks so good.
Kate has been on an egg bite kick so I'm going to make these soon.
I bought a set of these for the kitchen and liked them so much that I got one more for the bathroom.
This smoothie looks amazing.
This mop is fantastic. I know it's just a mop, but I really like it.
Reliving my childhood with Margot's new favorite game.