The Best IKEA Kids Table, Toys, and Furniture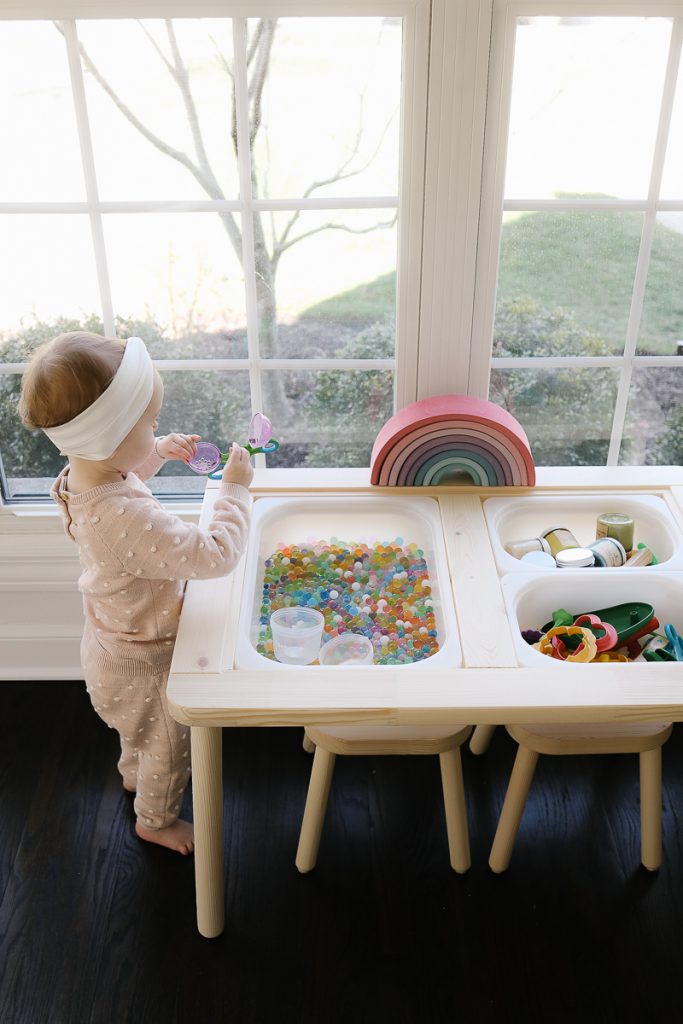 IKEA is one of my favorite sources for organization essentials. It's where we purchased our cabinets for our budget-friendly laundry room update in our last home (that I never photographed). And you can't forget our IKEA entry "closet" and toy storage units. It's always nice when you can find a great product that works in a number of ways, or one that makes storage solutions easier. From a toddler bed and toy storage to toys and functional children's products, I want to share my favorite IKEA kids table, toys, and furniture.
The Best IKEA Kid's Table, Toys, and Furniture
I want to highlight some IKEA children's furniture including our great little table and chair set. It's the perfect size, and the table top is removable, so it offers great storage and an option for sensory play. And when it's made of sustainable sources, renewable material, and is both budget-friendly and the right size, well, that's a huge plus. It is the perfect little table that can be used as an art table, sensory table, or anything, really.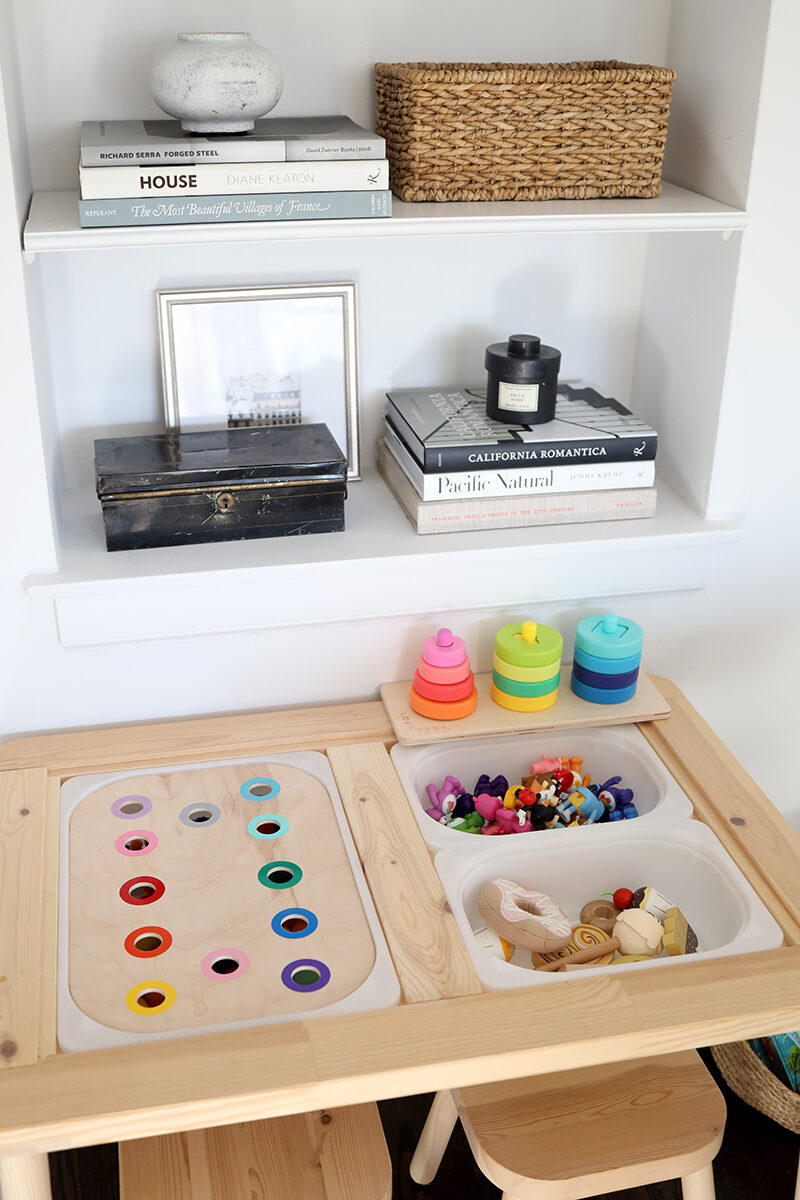 Lego Box with Lid
Legos are always a hit and I love this storage solution.
My favorite: The Flisat Table
The Flisat table was sold out for most of the pandemic, and I'm not surprised. It's probably the most popular piece of IKEA furniture. We put ours to good use as a sensory table and art table. It's a simple, solid wood table priced at under $65, and is one of the best kids products we own. This children's table becomes both a practical place for arts and crafts, as well as a useful storage bins for art supplies. The top of the table is removable, and fits TROFAST storage boxes that slide right in underneath the lids. This makes it easy for your child to reach their toys, and it makes clean-up very easy. It's ideal for small children under 5, and small enough that a 1 year old could easily stand at it, too. Oh, and it's made of renewable materials. What's not to love?
Wood train set
This wood train set is a classic for young children – and is a toy kids play with nonstop.
Bunk Bed (or bed with play space below)
I love the IKEA MYDAL bunk bed for a child's room or play room. Use it as a bed on top with an area to play below, or as a traditional bunkbed. That is one of the smarter ways to save on space and to allow your child to have some play space and toy storage in their room. There are some pretty epic hacks for this one, too.
Play Kitchen
This IKEA play kitchen is another favorite, and there are some pretty incredible hacks out there, so you can really make it your own.
IKEA's play food and kitchen accessories can't be beat.
Activity Table
Another amazing activity table with storage. I love that it's simple in design (works with any decor) and works as a play or art table. It's so functional!
Step Stool
Step stools are hardly innovative, but this IKEA stool is small and cheap.