On My Mind This Week: Party Planning, Moving, and My Hard Thing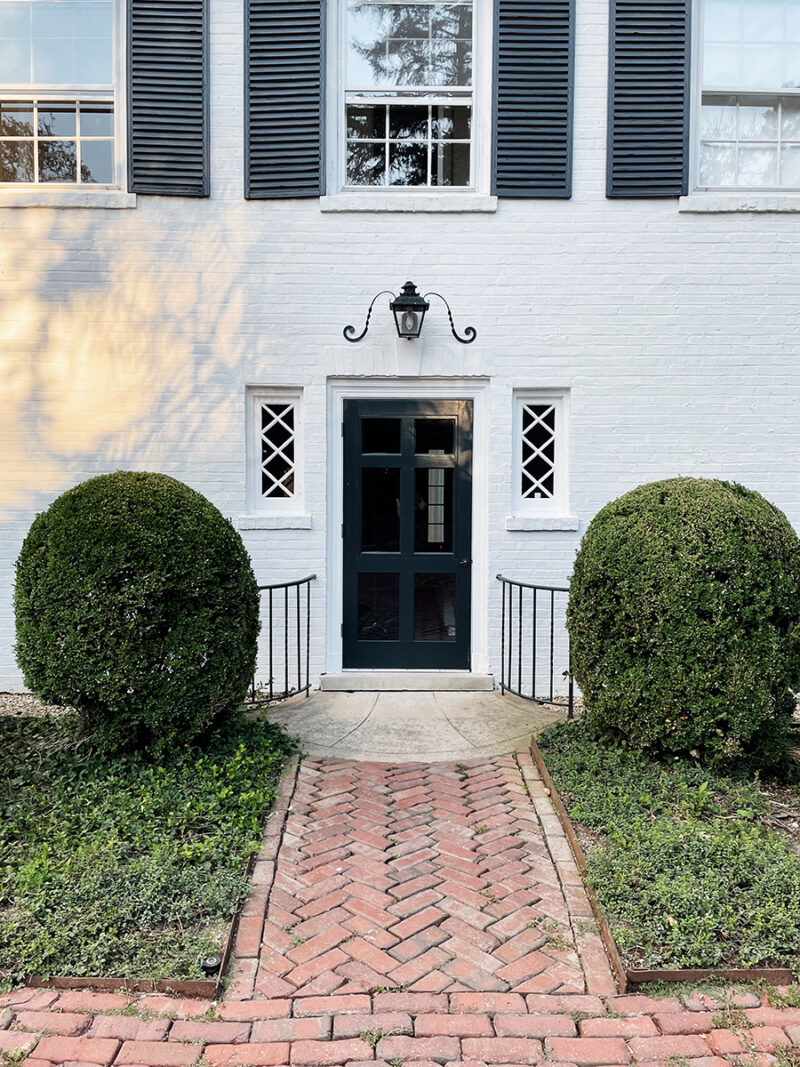 We moved into our new house on Monday, and this entire week has been a lot. I'm so sore from being on my feet and unpacking for 10+ hours a day. I don't think I haven't written a post for almost a week since I went full-time in 2021, but there's just no time for work right now. The boxes, cleaning, and getting thing settled for the girls has been priority. So here's what's on my mind this week.
On My Mind This Week: Moving and My Hard Thing
First, my hard thing that took 10 months.
Last September, I put out a call on IG to connect with a site focused on Motherhood that might be willing to support me by sharing our story with childhood cancer. My good friend Jessie connected me with someone at Mother.ly. I thought I was ready and sat down to write our story, but I just couldn't do it. And a few weeks ago, as we neared "the end" of treatment, I was ready. And today, it's live.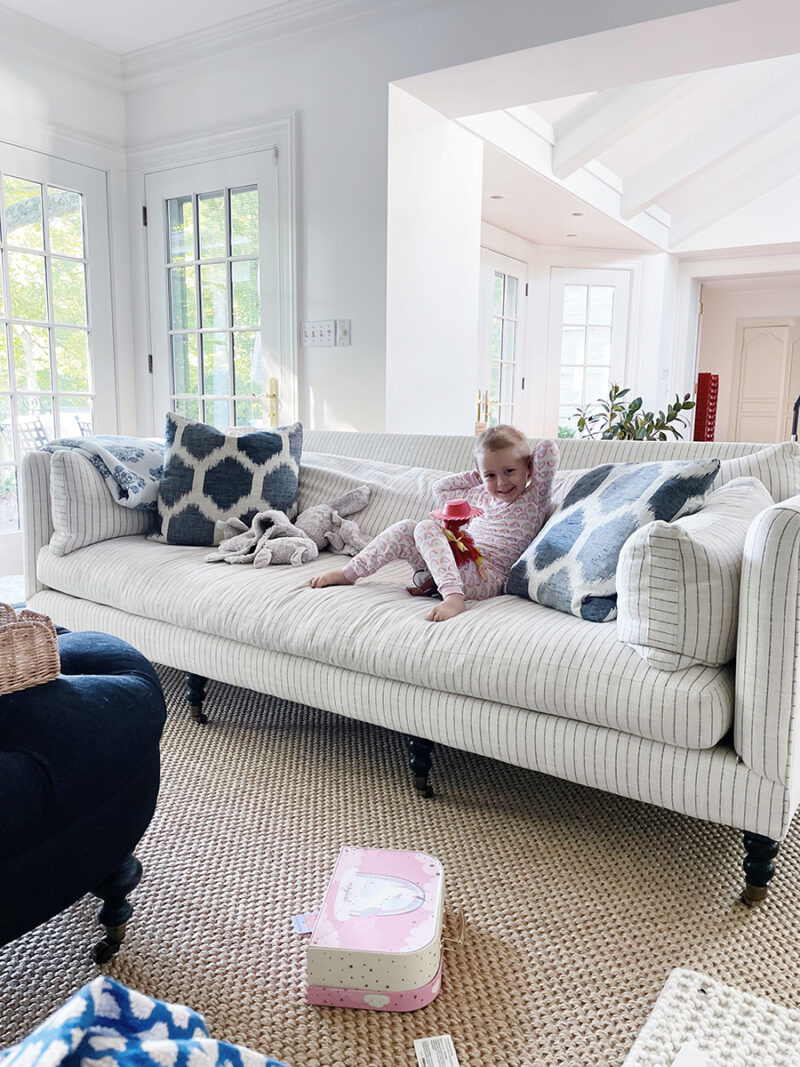 Get our new sisal rug here.
Moving and unpacking
I'm sitting in bed with my back massager recovering from the last week. As crazy as things are (half the house is pretty torn up) we're already so happy here. I never shared this but assume most people knew that we previously lived in River Forest. It's a charming suburb but half our time there was spent in isolation, and we were ready to move on.
I'll share more about the moving process as soon as I have time to write it all out, because I have what I think are some good tips for you.
I've tried to sit down to write a blog post once or twice but my brain isn't really working right now. I hope to find some sort of routine because I'd love to get back to work soon.
A birthday party
Because things aren't crazy enough, after years of not planning any events, we're hosting about 15 adults and 10 kids at the new house (outside!) for the girls' birthdays next weekend and another (small) get together 5 days later. You can see the birthday party theme here. Margot actually takes her last dose that morning, but we'll celebrate end of treatment (EOT) less than a week later.
And a surprise party
I'm planning a little surprise party for Margot the day she rings the bell. She has no idea that some of our closest friends and family will be at our house after she rings the bell marking the end of treatment. It will be very small – just 4 families. The theme will be rainbows, unicorns, and bells, and I have some surprise magic for her that I hope she freaks out over. I cannot process that she takes her last dose of oral chemo a week from Saturday. It's days away! Days!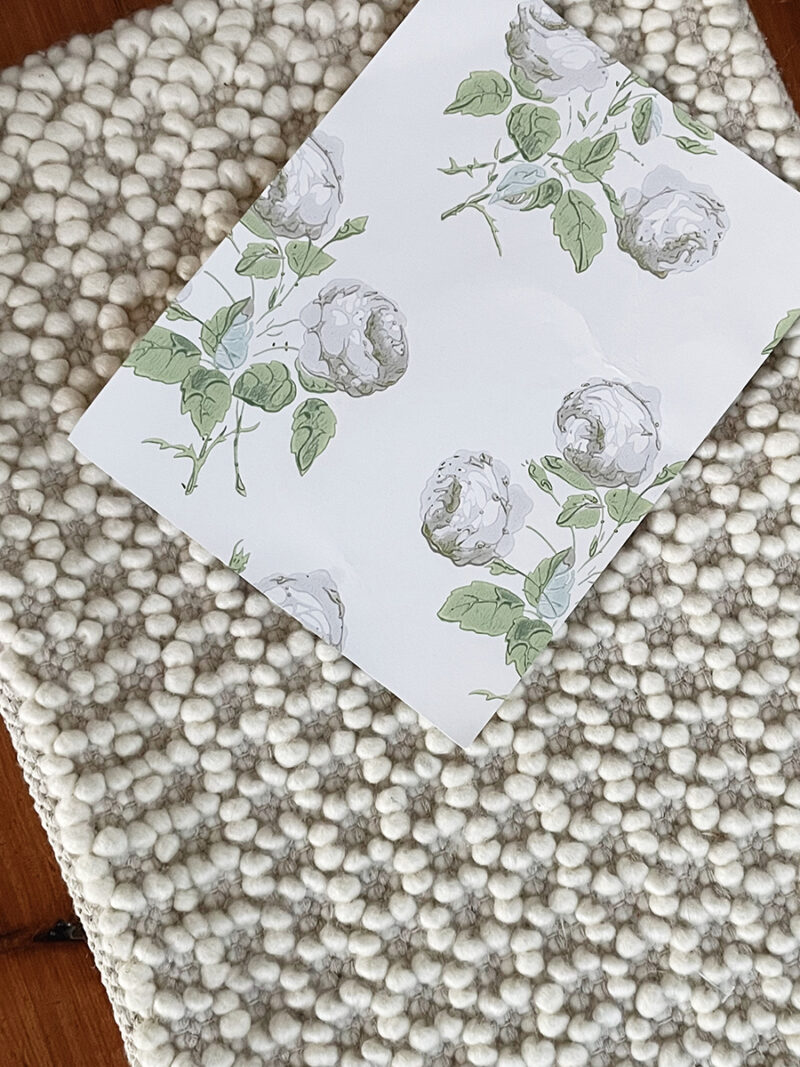 Kate's wallpaper goes up tomorrow!
I am so *so* excited and hope she loves it. When I showed her a sample today and asked if she likes it, she said no 😂 Her new rug arrived (gifted from Annie Selke), so I'll roll that out as soon as the paper is done.
Slowing down (ish)
As you know, our (amazing) nanny was expecting a baby (he's here! we have been messaging and FaceTimed the other day and cannot wait to meet him). So she obviously had to leave, and finding a nanny can be tough, especially during a move. We found a summer sitter and she's been great, but the new house is too much of a drive for her, so tomorrow is her last day with us. Childcare is fun. 🙃 Conor's cousin's daughter is going to come over 10-12 hours a week (or so) to play with the girls while we work and get things done for a while. I'm hoping to find some sort of groove, but now that Margot won't have her fever protocol and won't be on chemo, we can do more. So I'm planning on getting out and having some fun with the girls. Playdates. Mornings at the pool. Trips to the zoo. It's time to live.