Bedroom Design Ideas
Over two years after moving into our home, our bedroom is finally (almost) done. I was very pregnant with Margot when we moved into this house and between work, motherhood, construction delays, and COVID, finishing each room has taken longer than planned. Right now, getting Margot through treatment and caring …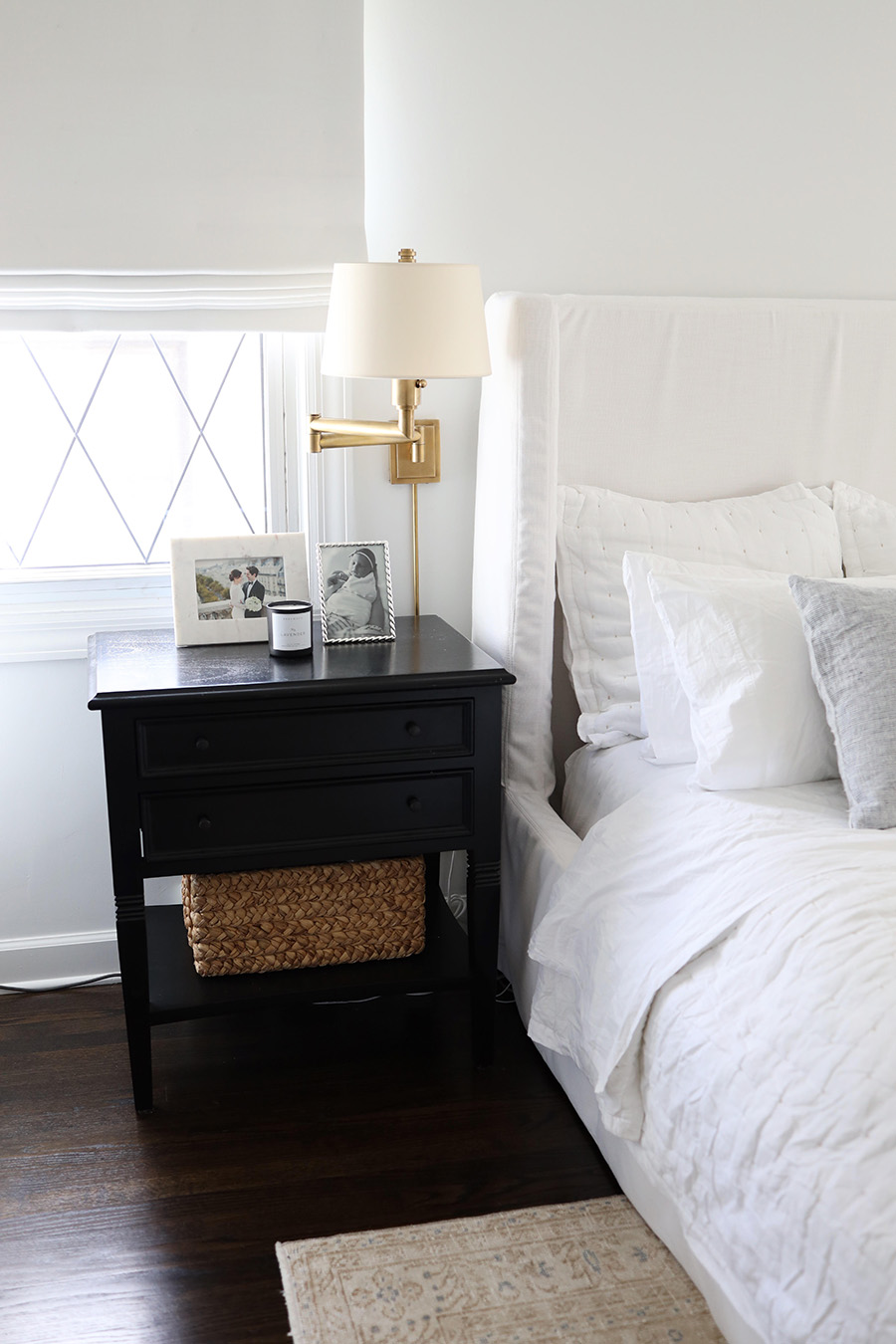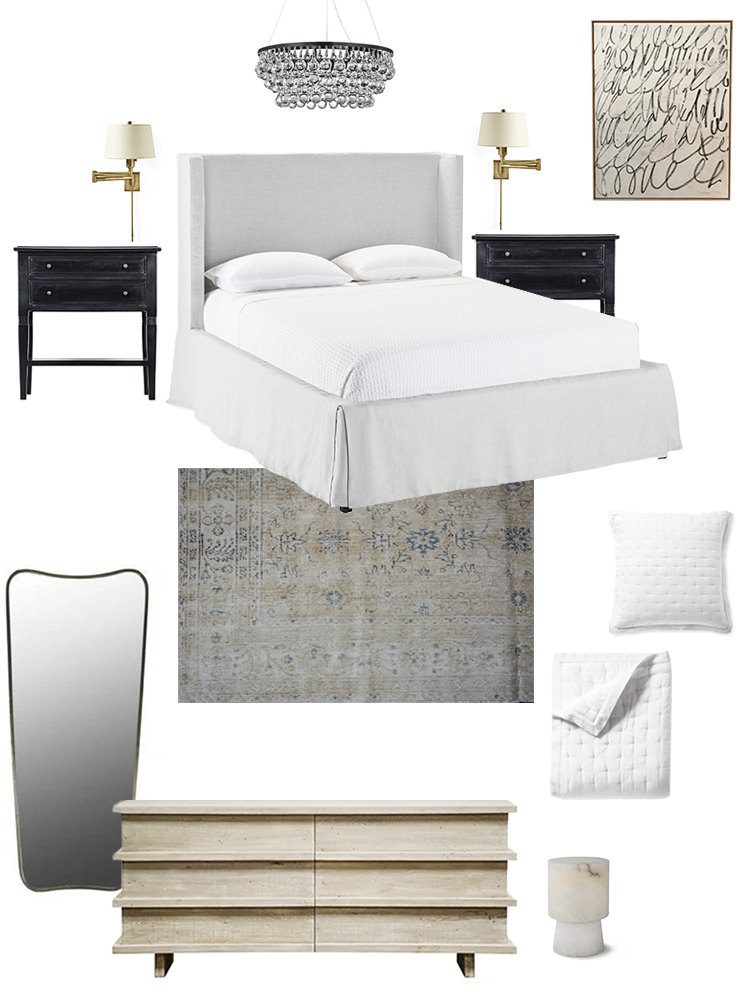 Over two years after moving into our home, our bedroom is finally (almost) done. I was very pregnant with Margot when we moved into this house and between work, motherhood, construction delays, and COVID, finishing each room has taken longer than planned. Right now, getting Margot through treatment and caring for both our girls is priority, so the finishing touches are happening, but there's no rush. So here are some bedroom design ideas for our primary room.
Bedroom Design Ideas
Creating a space to fall asleep at night that feels both warm and functional was important to me. Larger nightstands with two drawers allowed for more storage. I love the modern yet traditional vibe of a shelter bed, and the lighting feels a lot softer now. I loved our old rug but it blended in with the dresser, so this feels a little more unique and stands out a bit more.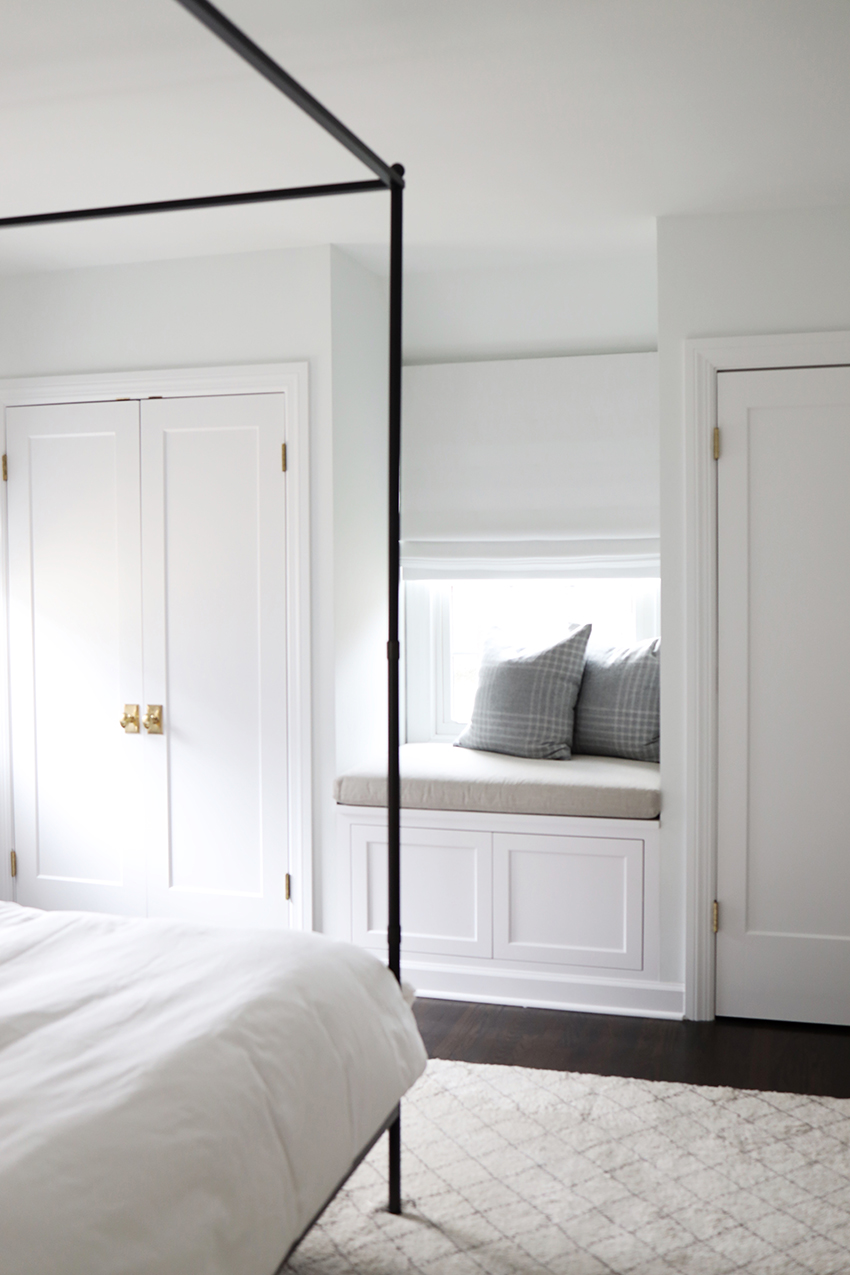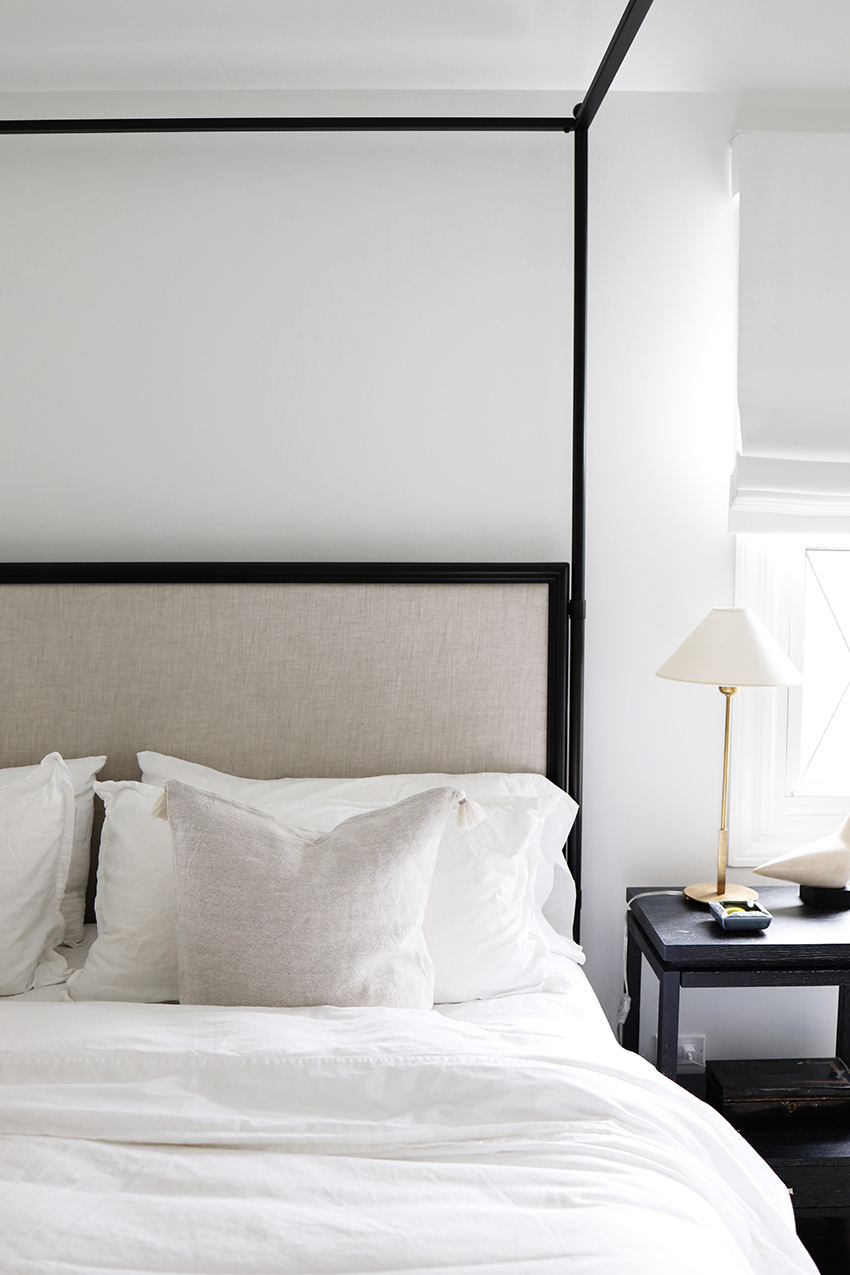 Ideas for bedroom design
When we first moved in, we had the walls painted white but didn't test the white paint and it reads pretty blue, so we'd like to repaint at some point. It also took a year before we started construction and added a window seat and new closet doors.
We initially chose a four poster bed and liked it a lot, but earlier this year, I had the opportunity to partner with Serena and Lily on my dream bed. A few months before that, we launched Anecdote, so I just went for it and got the pieces I really loved. The room feels a lot larger with our new bed, and the look is exactly what I had initially wanted. This photo was taken after we had our new closet doors and window seat installed. The space between the closets was really awkward and bonus – we have some extra storage.
The room felt pretty bare but fine. When our new bed and nightstands came, it started to feel a lot better, and the sconces were the perfect finishing touch. I love a lamp shade – really warms things up!
It took forever to find the perfect rug. I almost ordered a new one but had my heart set on vintage, and was lucky enough to partner with Linda's Barn. She has a beautifully curated selection of vintage rugs and her prices cannot be beat.