The Best Gifts Under $25
I love giving gifts. And I wanted to put together a list of the best affordable gifts for everyone on your list. if you're looking for a thoughtful gift for a family member. I've included everything from my favorite (mini) kitchen appliance to the toy that's been a big hit …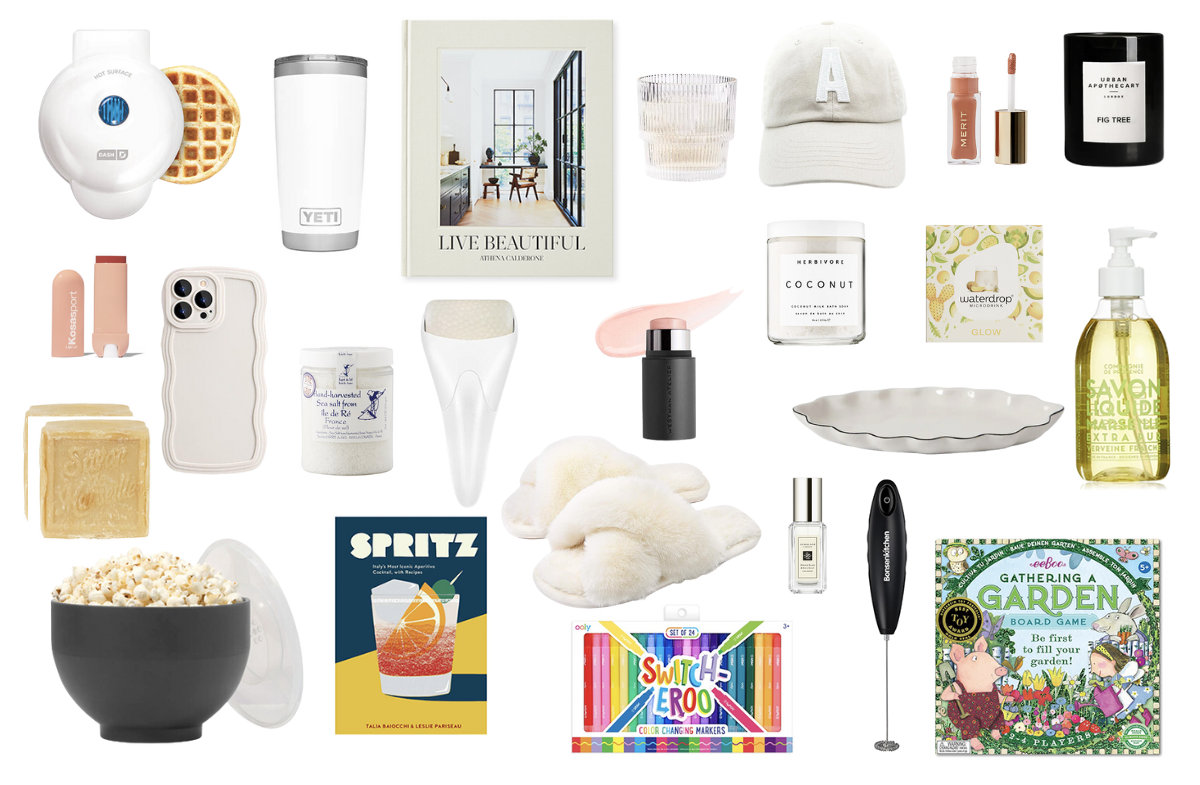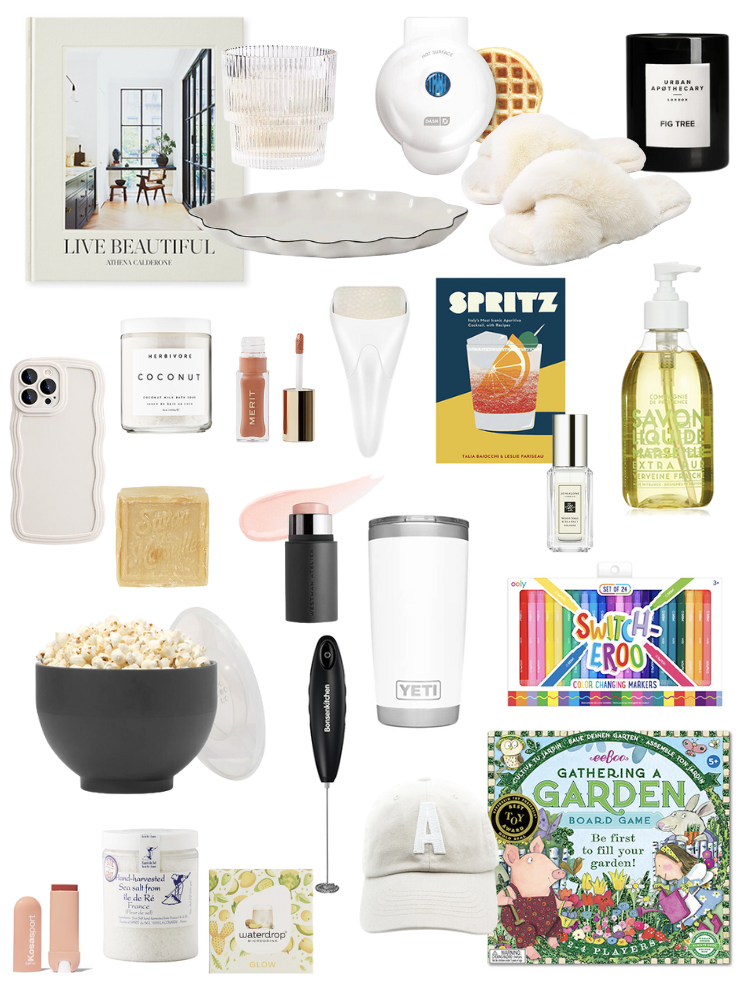 I love giving gifts. And I wanted to put together a list of the best affordable gifts for everyone on your list. if you're looking for a thoughtful gift for a family member. I've included everything from my favorite (mini) kitchen appliance to the toy that's been a big hit with my kids and other practical gifts for everyone. I'll round up more budget-friendly gifts in my gift guides this holiday season, but wanted to share some fun and practical gifts for birthdays, housewarmings, and any occasion. If you're looking for a great gift $25 and under, these are some of my best gift ideas and favorite gifts to give.
The Best Gifts Under $25
If you're working on your holiday shopping list early or just trying to find the perfect gift for a friend, this list is full of great ideas under $25. And I should note that if you don't want to buy something your recipient might not need, I am a big fan of gift cards. Some might call them less personal, but a gift card really is the ideal gift when you don't know what to give. This olds especially true for a child or college student who would probably appreciate being able to choose what they want. Here are the best gifts under $25.
Live Beautiful by Athena Calderone
One of my favorite design books, this is the perfect gift for a first time homeowner or anyone that loves design.
French Hand Soap
A beautiful French hand soap is always a wonderful housewarming gift, and this is one of my favorites.
Tinted Lip Oil
I've recently started using Merit Beauty products – they are clean and as amazing as everyone says they are. Not sure about color? This lip oil comes in sheer and neutral tones that anyone would love.
Candle
A classic gift – this mini candle is beautiful and chic, and fig is always a favorite scent.
Ribbed Glasses
I just love these glasses. They are $6 each, so get 4 for under $25, or pair 2 of them with a cocktail mixer for a couple
Popcorn Popper
I love this thing! Such a fun gift for anyone. My 5 year old lives for salty popcorn at night, so even she'd be excited about this one.
Baseball Hat
Our family loves Rey to Z hats. A small, women-owned business, these hats come in every color and make such a wonderful gift.
Milk Frother
The reviews say it all. This budget-friendly frother is cheap and works so well.
Hand Soap
I'm not usually one to be excited about a bar of soap, but this one is French and would make a lovely addition to a housewarming basket.
Ice Roller
Another classic for the beauty lover, I found that my ice roller makes me feel a lot less puffy in the morning.
Mini Lit Up Highlighter Stick
Westman Atelier makeup products are some of my favorites, so I really like the minis to introduce yourself or another beauty product lover to this clean beauty brand.
Spritz: Italy's Most Iconic Aperitivo Cocktail
I'd say who doesn't love a spritz but you love them or hate them. The spritz is hands-down my favorite cocktail, and while I prefer the classic option, this is great for anyone who wants to mix things up.
French Sea Salt
The perfect little something to bring for your friend who loves to cook and appreciates nice, little things like fancy French salts.
Lip Balm
I have this lip balm in this shade and sheer, too. I have been using it regularly for years and of course, it's another clean beauty brand.
Eeboo Garden Game
My kids love all things Eeboo, so we are always giving Eeboo games as gifts for birthday parties.
Color Changing Markers
My kids love Ooly as much as they love Eeboo, and so do I. The art supplies really are the best, and they have such fun, unique marker and crayon options.
Mini Waffle Maker
We have too many of these mini waffle makers, but they're so cheap, have lots of fun, seasonal options, and my kids love them.
This post contains affiliate links. If you purchase something using my links, I may earn an affiliate commission at no cost to you.