The Kids' Halloween Pajamas to Buy Before They Sell Out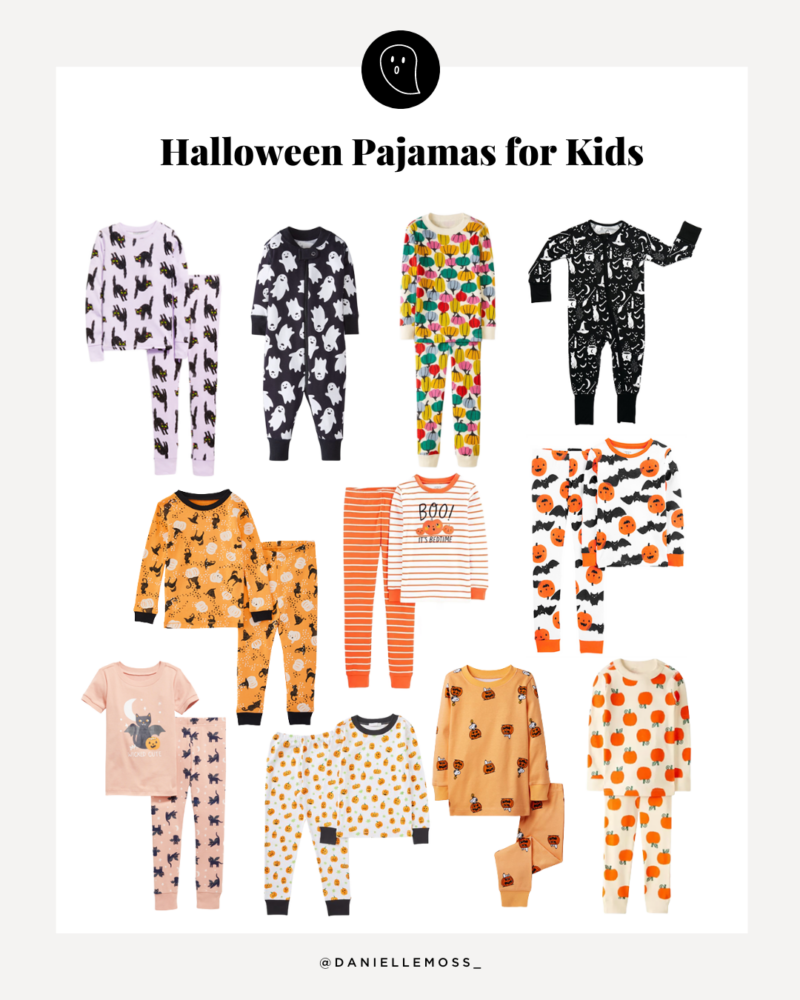 My four year old loves Halloween more than Christmas. I don't really get it, but she's very into spooky stuff, so Halloween is a big deal at our house. But I love themed pajamas, and Halloween pjs are the official opening to the holiday season. I like to break them out on October 1 (and Halloween night, of course). These came out early this year and some of the cuter prints are already selling out in select sizes. Check out these spooky patterns, from dinosaur skeletons to black cats, these pajamas are perfect for a not-so-scary movie marathon and will make spooky season a lot more fun. So here are the best Kids Halloween pajamas to buy before they sell out.
The Kids' Halloween Pajamas to Buy Before They Sell Out
There's something so fun about shopping for holiday pajamas for the whole family. These Halloween designs are so fun. Old Navy and Hanna Andersson are usually my go-to stores for family Halloween pajamas. Here are my favorite pajama sets for Halloween – prices range from $10 to $38. You can shop my favorite Halloween costumes here.
Shop Hanna Andersson's matching family pajamas (for the entire family) here.
This post contains affiliate links. If you purchase something using my links, I may earn a small affiliate commission at no cost to you.