The Best Birthday Gifts and Toys for 2 Year Olds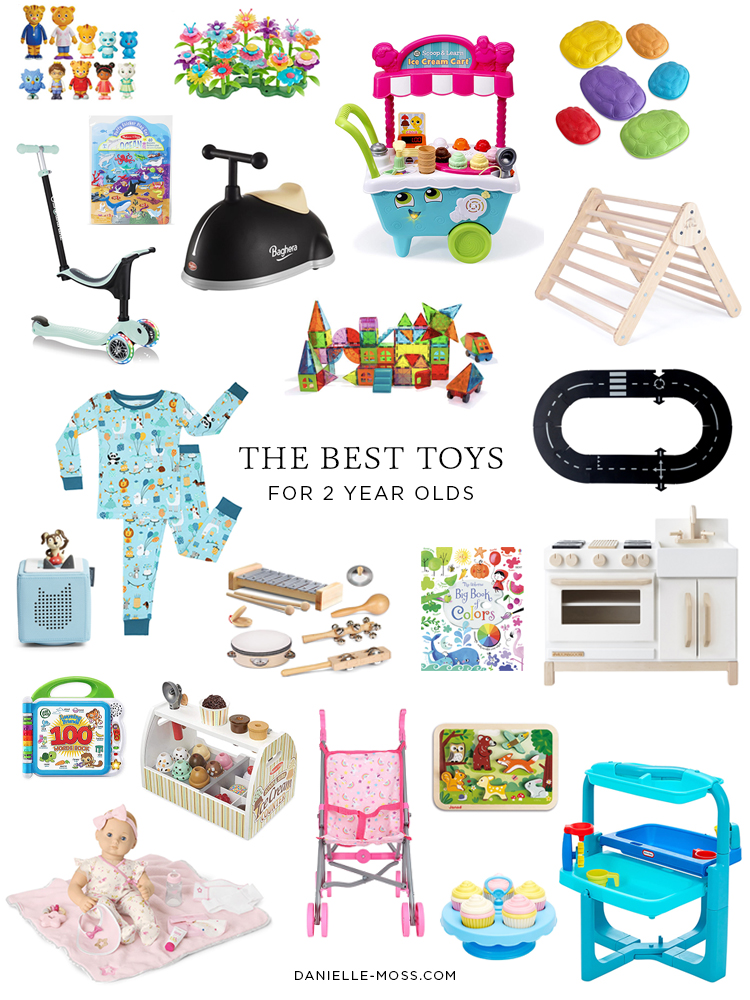 My second baby isn't a baby anymore. Kate is two! I've shared the best toys for 2 year olds before, but I've learned a lot the last two years. And as a mom of two (and one who's gone through this stage twice) I want to share some of the best birthday gift ideas and toys for 2 year olds. Kate is wearing this bubble, by the way.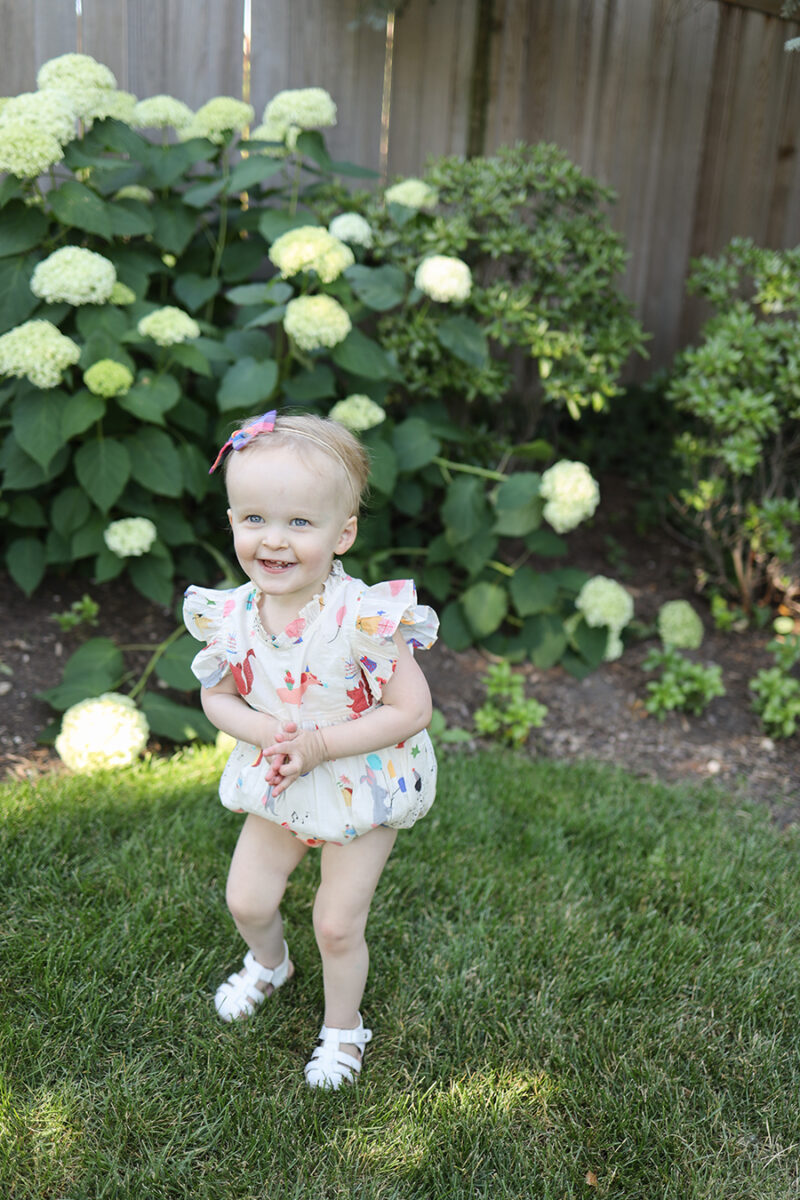 The Best Birthday Gifts and Toys for 2 Year Olds
We spent a lot of time at home the last two years, and I tested pretty much any toy that might keep my kids engaged and entertained. I've learned what works for 2 year olds, and what grows with them, too. I shared a similar list two years ago, and my favorite toys for 18 month olds are still fun for my almost 2 year old. But there are just too many toys my older daughter lost interest in. These are the ones that my kids really play with and continue to play with time and time again.
What I look for when I buy toys
When it comes to buying toys, I've found that open-ended toys are the best toys for toddlers. I love educational and learning toys, cause and effect toys, and toys that promote play and creativity. Keep in mind that a 2 year old wants (and needs) to climb, play pretend, and to create (building, arts and crafts etc). There are too many big, plastic toys that they don't need, and ones that just won't last. They lose interest in one-function toys like ball drops and car ramps etc. I've purchased a lot of toys that we've since donated because my kids lost interest in them. Here are the best toys for 2 year olds.
Baby dolls: Young children love pretend play, and a baby doll is great toy for 2 year olds. I got Kate a Bitty Baby and doll stroller, and she won't put her down. It's so sweet.
Pajamas: Fun pajamas are always a hit. Kids love them and they're practical, too.
Magnetic Blocks: These are a great way to develop fine motor skills. Toddlers and young children can build, learn shapes and colors, and these sets are so much fun.
Screen-Free Audio Player: I put this on every list and gift guide. It's one of the best gifts you can buy a 1-6 year old. My girls love it
Water Table: This water table is the right size for families who are short on space. It's simple in design, but that's all kids need. Just fill it with their favorite toys and it folds up for easy storage (and takes up very little space) when not in use.
Ice Cream Counter: Toddlers love imaginative play, and this toy is it. I've heard from parents of 6 year-olds who's kids still play with this toy. My girls love playing ice cream shop, and it's great for learning colors and stacking, too.
Rubber Road: This is one of the most durable construction toys – it's completely waterproof and is rugged enough to be played with outside.
Cupcake Set: This toy can be played with in a few different ways. Stack cupcakes in the living room, bath, or at the water table.
Learning Friends Book: This is one of those electronic educational toys I would have cringed at years ago, but when your toddler hates the car, or you need something that will keep them engaged, this is it.
Chunky Puzzles: These are a pain to find, but my older daughter who is almost 4 still plays with them, because the pieces can be used as figurines.
Figurines: This is the perfect toy for toddlers who love to play pretend. We always end up with figurines for whatever the girls are really into, and they are always one of their most played with toys.
Books: We love storybooks and board books and probably have way too many of them. Here are some of our favorites.
Flower Garden Blocks: Ok, so this is one of the best cheap plastic toys ever. My 4 year old still loves it – it's great for hand-eye coordination and is a lot more fun than basic wooden blocks.
Ride On: You could buy a balance bike, but I saved that for my daughter's 3rd birthday, and we used this ride-on until then. It's so cute and spins, so it's a little more fun.
Stepping Stones: These are great for a child's development and can be played with indoors and outdoors, too. Learn colors, build strength, jump, and climb.
Scoop and Learn Ice Cream Cart: This interactive toy was a gift and both my 2 and 4 year old love it.
DIY a Playhouse: We got our daughter a playhouse for her 2nd birthday and our friends painted it for us since we were in the middle of a crazy few weeks. This is the exact playhouse I really wanted but it was sold out at the time. I love the style.
Puffy Sticker Play Set: You'll want to keep a close eye on your 2 year old when playing with this, but it's one of the best toys for travel and dining out. My 2 year old will sit down with these sets for 15-30 minutes which in toddler minutes is basically an hour.
Play Kitchen: Play kitchens are great for toddlers and little kids. They're good for hours of fun – a classic toy that your kids will use throughout early childhood. We have one with a fridge, and if I could do it all over again, I'd save space and skip the refrigerator.
Musical Instruments: These are the perfect way to get kids dancing, creating, and singing. My husband plays the guitar, so our girls have quite a few instruments and love jamming with dad.
The Best Active Toys
Toddler Scooter
We had a toddler scooter similar to this without the handle, but this feels much safer (and is a lot more efficient) for going on walks. And the best part is that it converts to a normal scooter that works for kids up to age 6!
Trampoline
Both my kids love this one!
Pikler Climber
Another popular toy you'll see on most lists. We have the rock wall and ladder (both also function as a slide). This is especially nice to have if you live somewhere where it's cold half the year, and will get used for years and years.